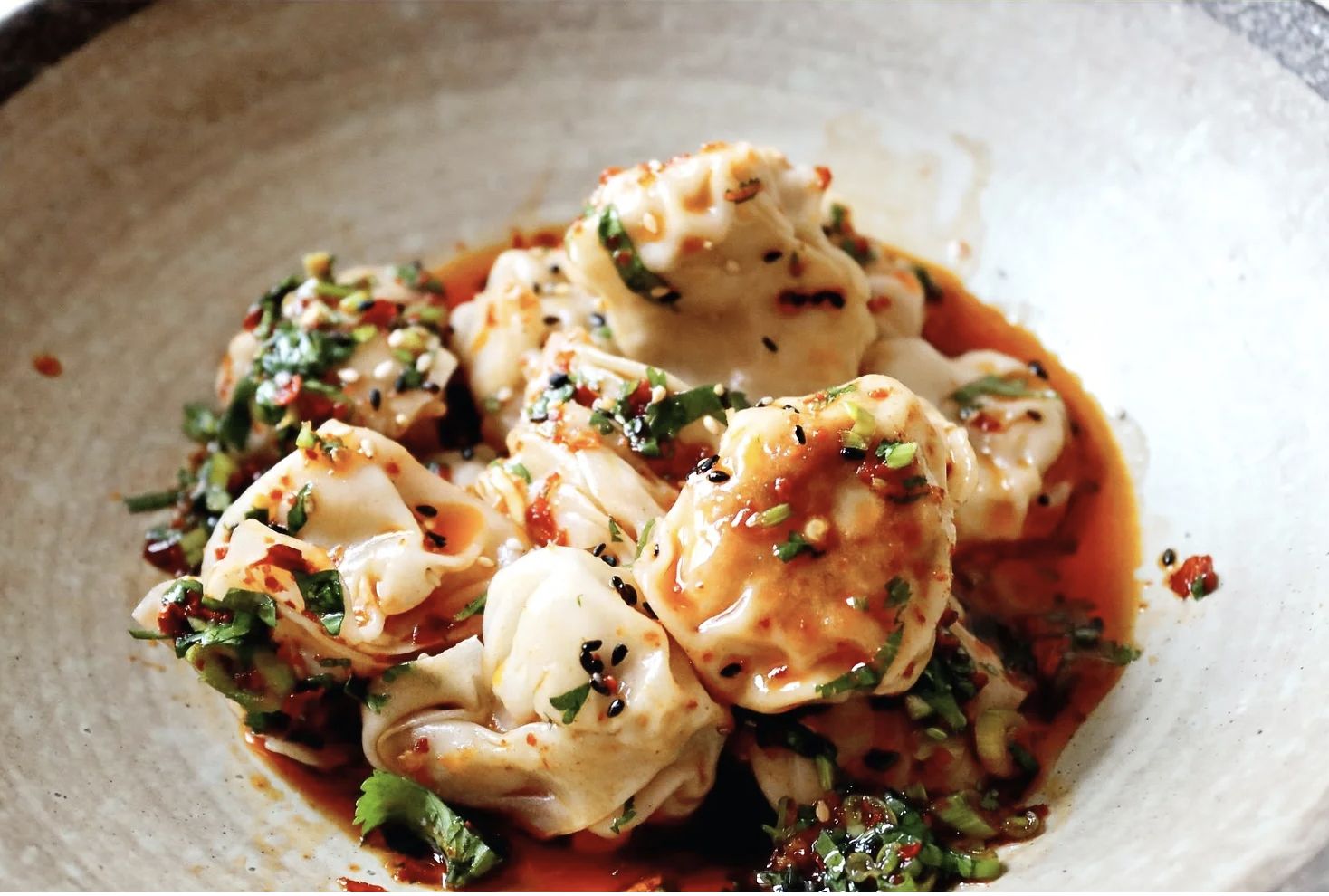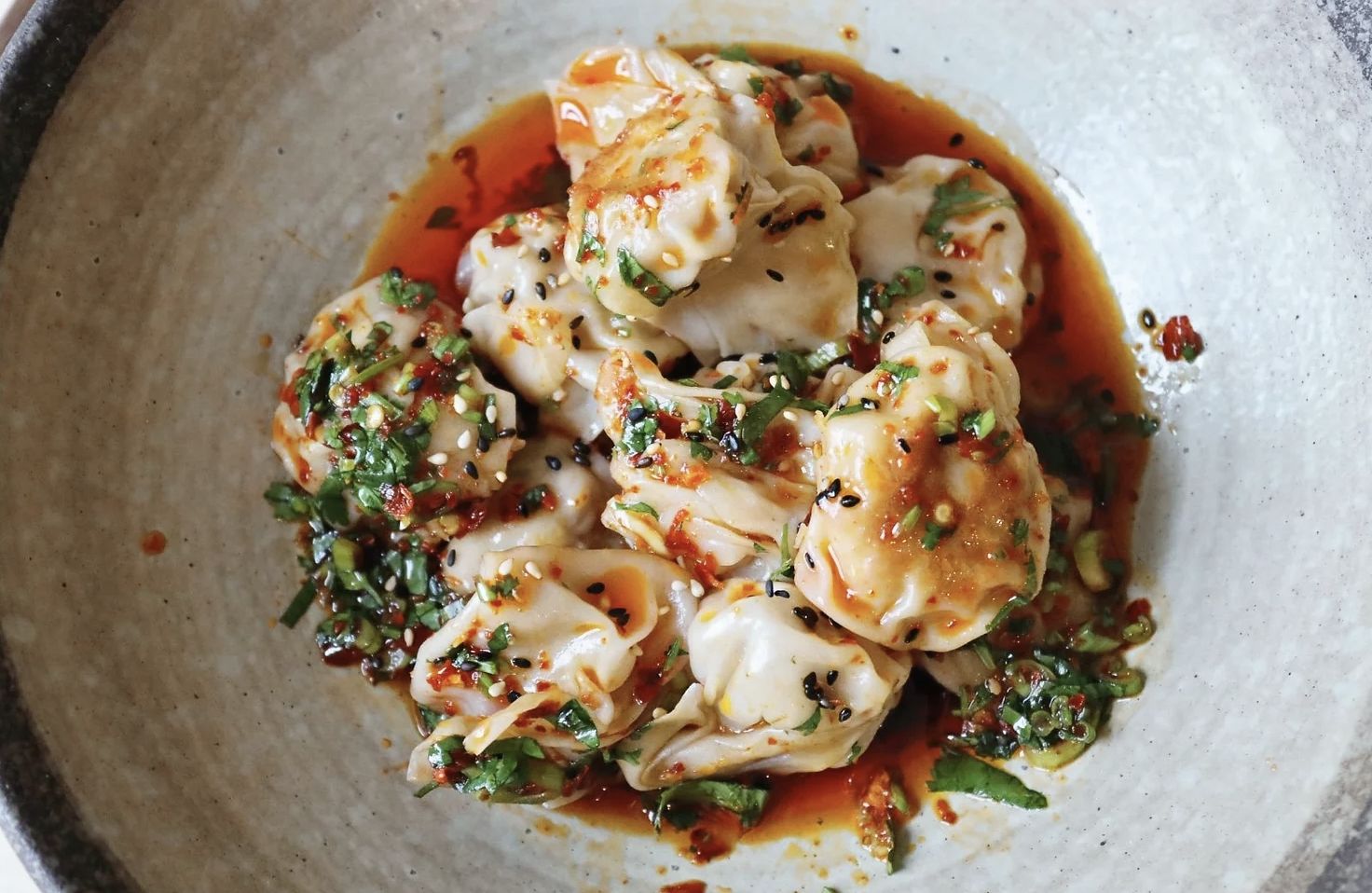 Chilli oil and Wontons, what can I say so classic, simple and delicious! For the filling, I wanted to keep things nice and simple by adding ground pork and some classic seasonings. I wanted the focus of this recipe to highlight a good textured wonton wrapper that is pan-fried before steaming to add extra texture, brought to life with fragrant chilli oil. If you are not a fan of spicy food then you can alternatively make up a spring onion oil which would also work great for these wontons! With all that said let's get straight to it!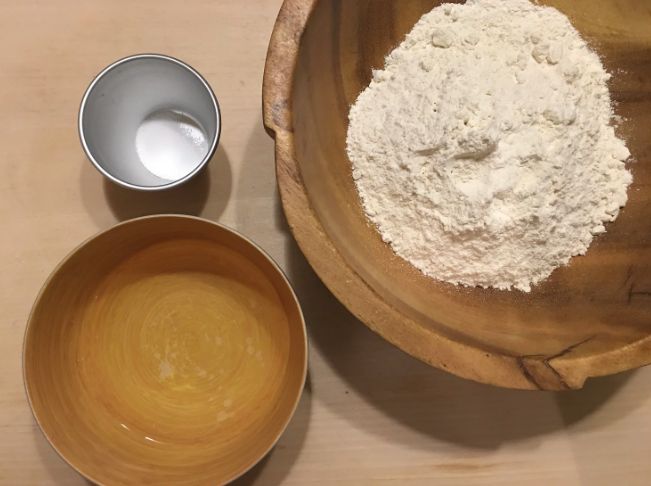 1. Let's start off by making up the dough for the wrappers, I used an atlas pasta machine to assist so will cover the steps with that in this recipe but feel free to roll by hand or simply just go out and buy the wrappers. Begin by adding a pinch of salt to 160ml of water and whisk until the salt dissolves. Next we want to slowly add the water to 300g of plain flour mixing constantly until all of the water is incorporated. Now we want to bring the dough together by kneading for 10 minutes until a rough ball of dough is formed. When ready cover with clingfilm and allow the dough to rest for 30 minutes.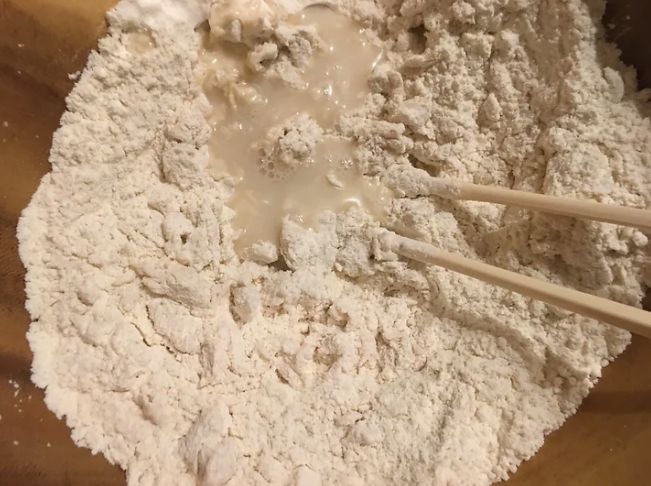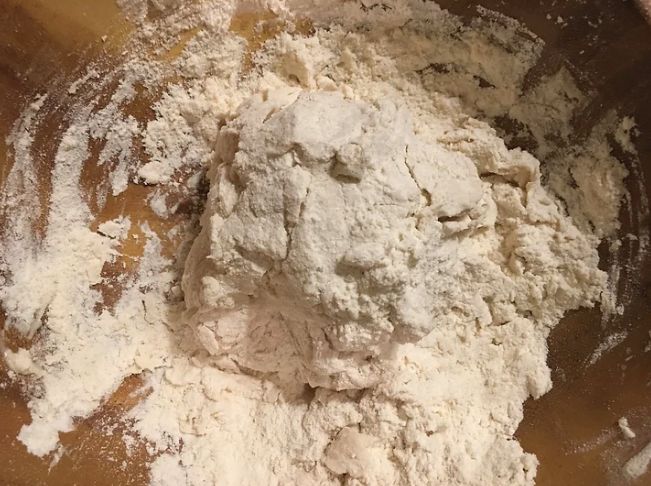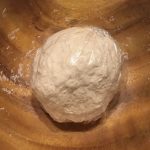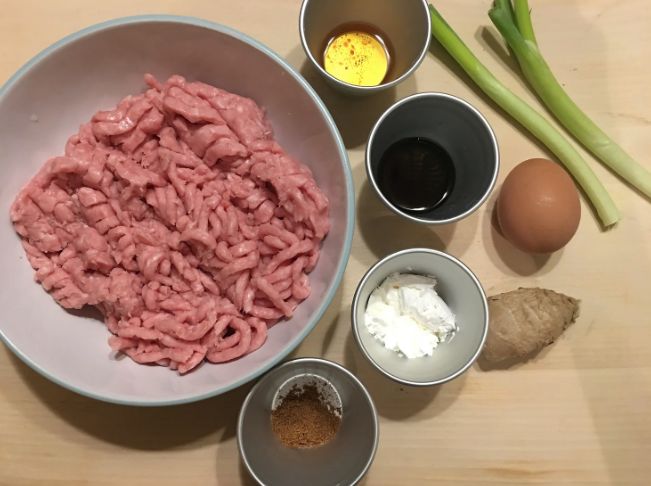 2. Whilst we wait for the dough to rest we can make up the filling for the wontons, add 400g of pork mince to a mixing bowl then simply add 1 cracked whole egg, 2 tbsps cornflour, 2 finely minced spring onions. 15g of grated ginger, 1 tsp five spice, 2 tbsp light soy, 1 tbsp dark soy, 2 tbsps sesame oil, 2-4 tbsp water and a pinch of salt and white pepper. Mix well with a spatula going in one circular motion until the pork mince become slightly wet and velvety (refer to the image below). We don't want the filling to be too dry, yet not wet. Cover the mix with clingfilm and store in the fridge for now.
3. Now back to the dough, after 30 minutes of resting we want to kneed again for another 5 minutes or until the dough becomes much smoother. Whilst kneading we want to take care not to rip the dough by rolling the dough into a cylinder then gently kneading and repeat. When the dough becomes smooth cover one last time in cling film and again rest for a final 30 minutes.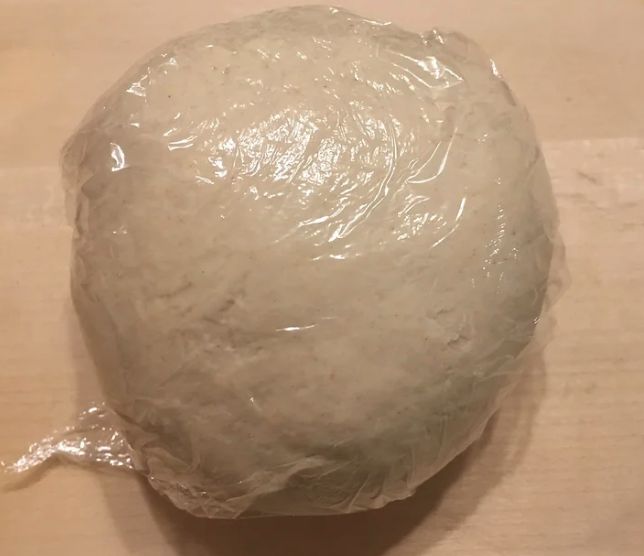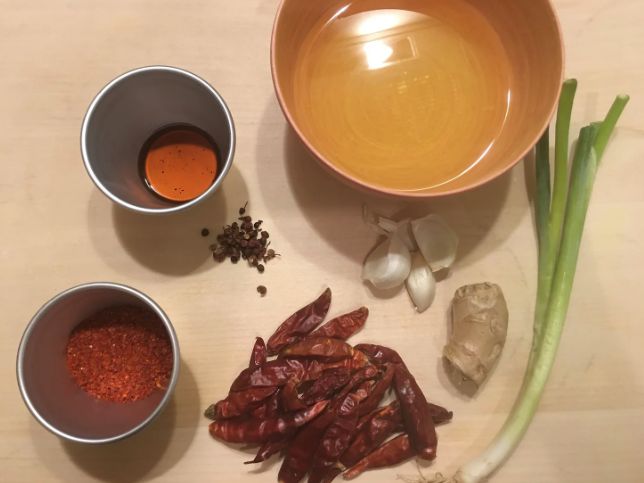 4. Again whilst we wait on the dough to rest we want to make up the chilli oil that will be added to the sauce. This chilli oil can be kept for at least a month after in a jar for further recipes if you end up making too much. Begin by adding 20 dried red chillies either with the seeds or without to a spice grinder and pulse until fine. Add to a heat proof bowl along with 3 tbsps of korean chilli powder then add a tsp of water and mix. (This will prevent the chilli mix from burning). Place the chilli mix to one side then in a small saucepan add 150ml of rapeseed oil, 1 tsp Sichuan peppercorns, 10g sliced ginger, 3 garlic cloves and 1 sliced spring onion. Place onto a high heat and fry until the aromats are golden brown and the the oil becomes aromatic.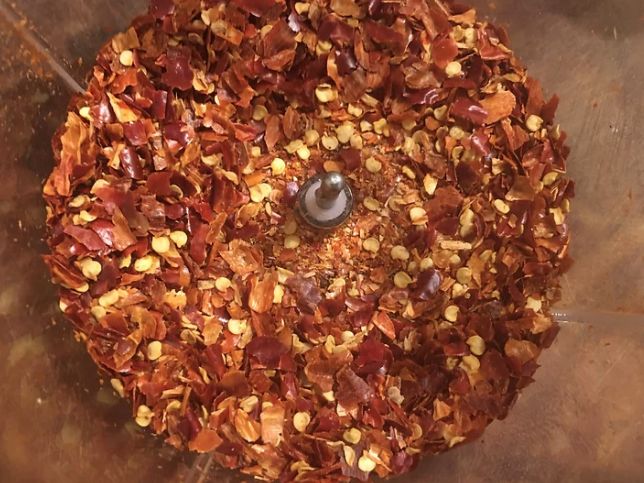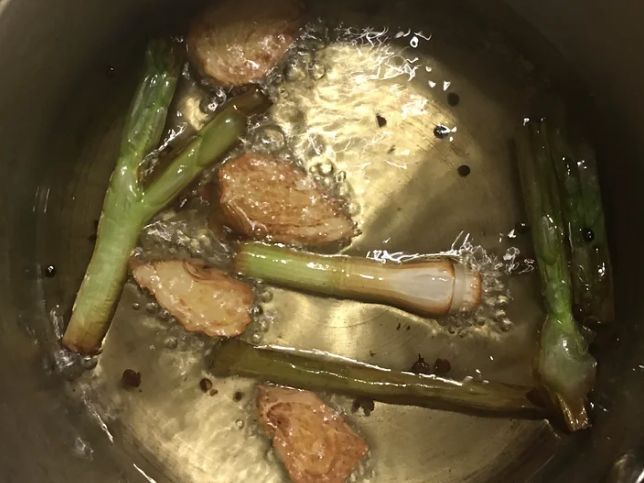 5. Now we want to place a sieve over the chilli mix then when the oil is still hot add the oil through the sieve onto the chilli flakes taking care as this may spit slightly. Finish the chilli oil by adding 1 tsp black rice vinegar, a pinch of salt and sugar. Allow the chilli oil to cool and we can now roll out the dough to make the wrappers.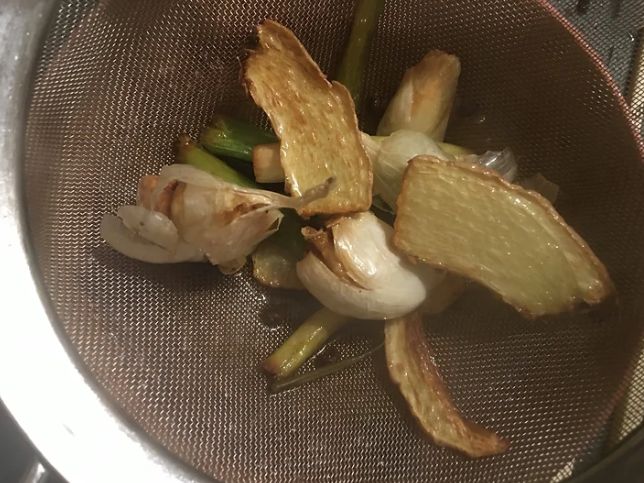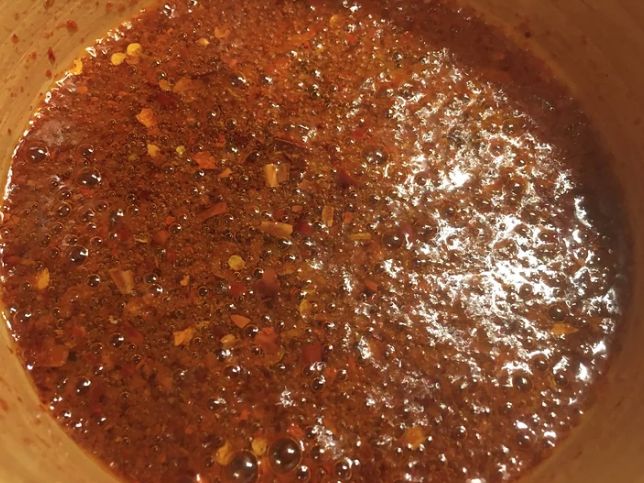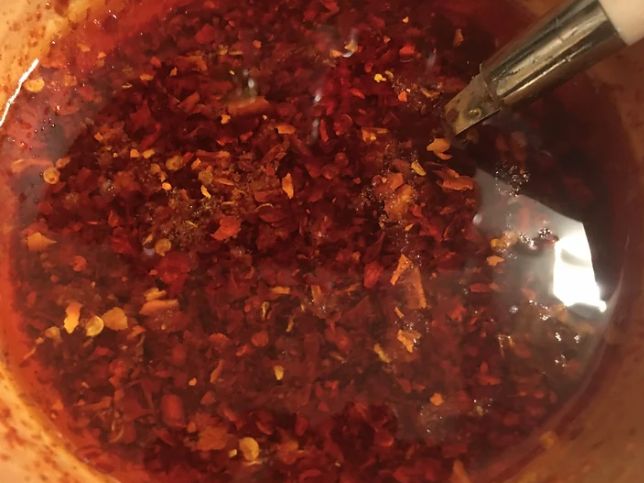 6. Now to roll the dough, after resting the gluten should now be ready making the dough light work to roll. Place onto a work top then cut and divide the dough into 4 or 6 equal pieces. We want to roll out each piece of dough individually to make the sheets of wrappers. Cover the pieces of dough in clingfilm then take out 1 piece of dough. Before using the pasta machine to roll out the dough, briefly roll with a rolling pin to flatten out into a rectangular piece of dough. Dust generously on both sides with cornflour and we can now start to run the dough through the pasta machine.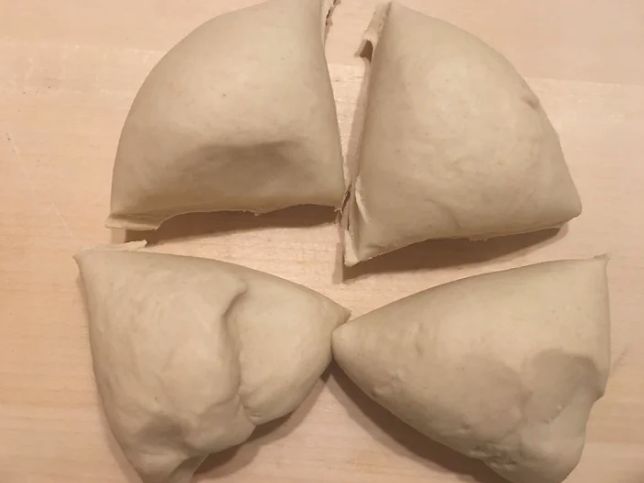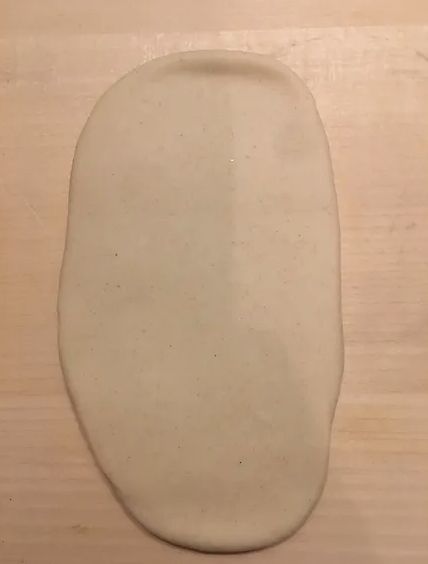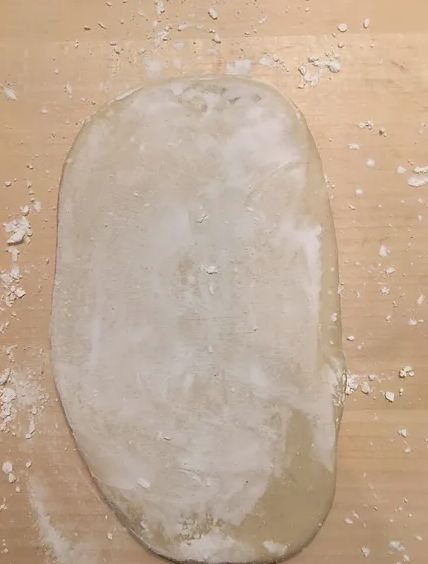 7. We now want to feed the dough through the largest setting then gradually work the dough through each of the thickness settings. We are looking for a sheet of dough that is approximately 0.6mm in thickness or number 7-8 on the atlas. If the dough starts to stick during the rolling process, dust with additional cornflour. To tell the dough is the correct thickness you should just about be able to see your hand through the sheet.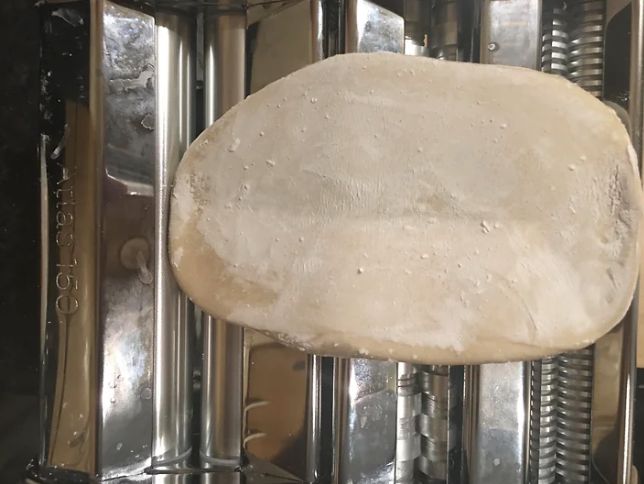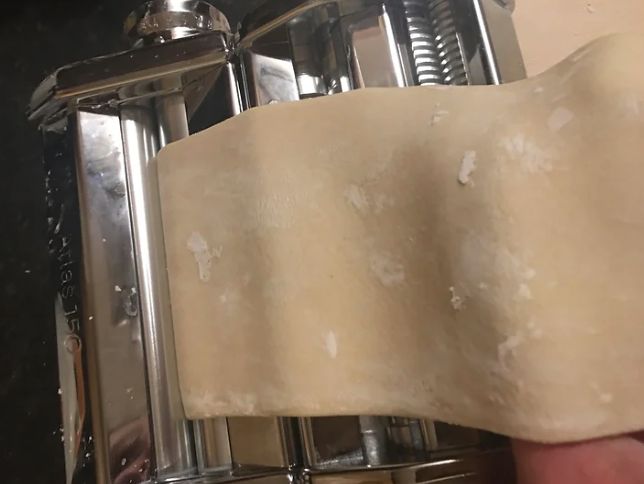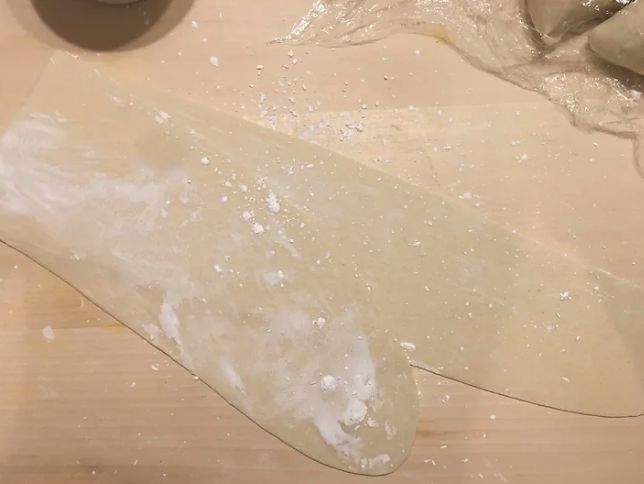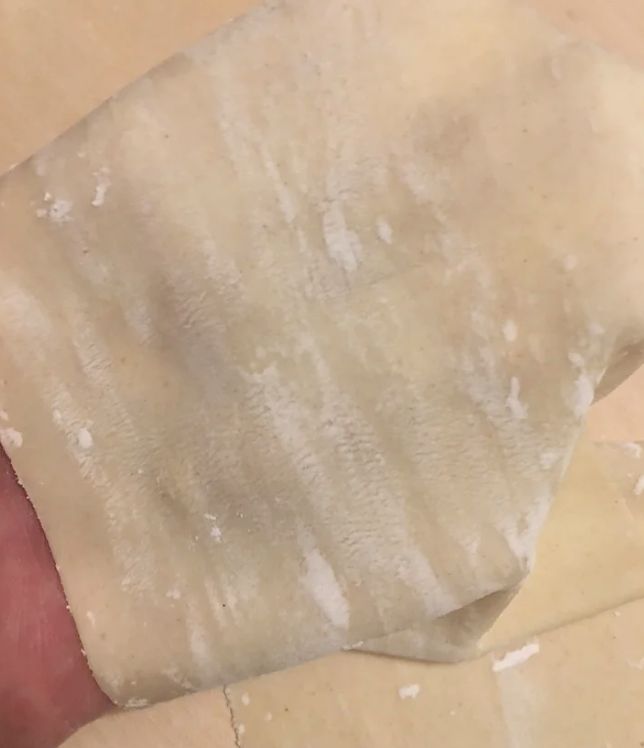 8. Now we have our long sheet of dough, divide the sheet into 2 or 3 equal pieces then place on top of each other again dusting with additional cornflour. Place the stacked sheets to one side then repeat the same process for each of the 4-6 pieces of dough. When ready place all the dough on top of each other to create a stack of sheets. Carefully trim the sheets so that they are all the same length and width. To turn the sheets into the wrappers cut the stack into even squares approximately 12cm by 12cm in size. When ready arrange the stacks of wrappers together and we are now set to make the wontons.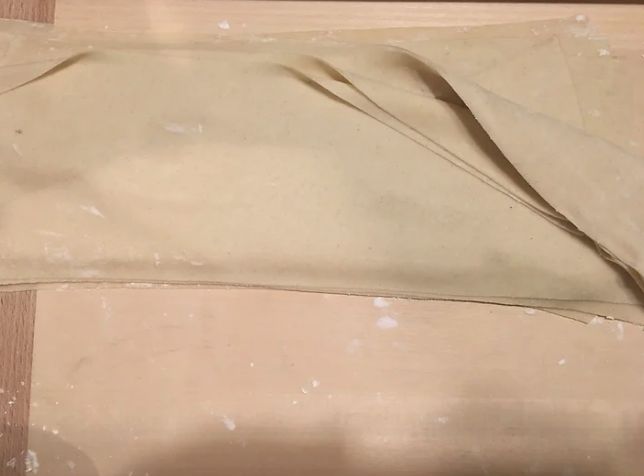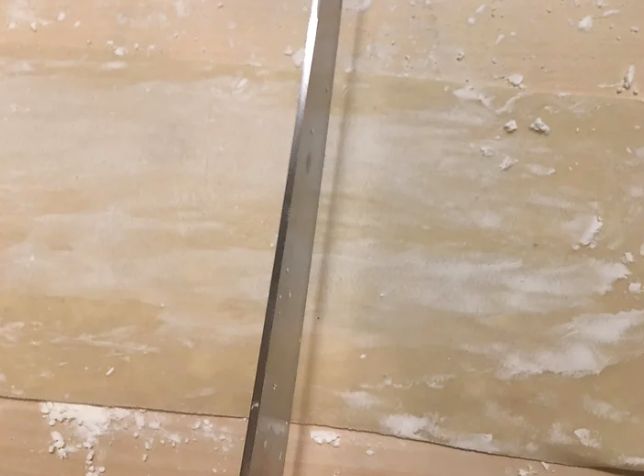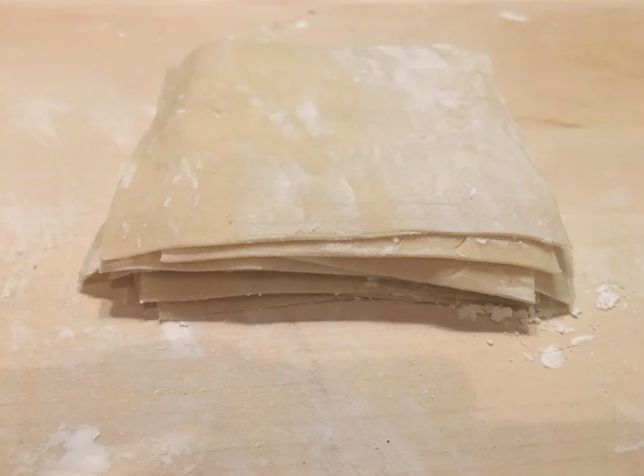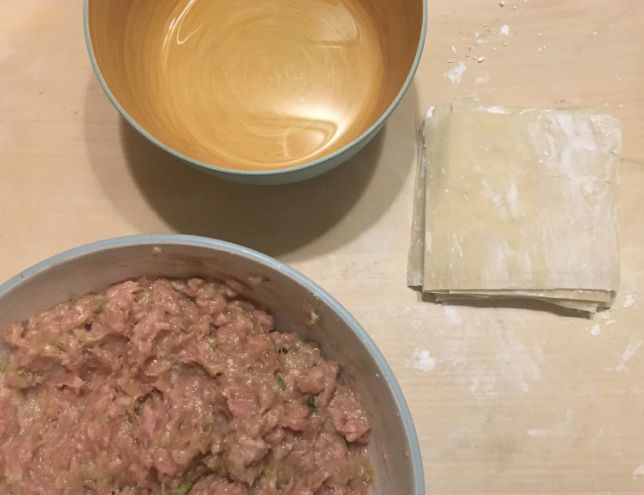 9. There are many variations of folding wontons but for this recipe I will go over one of the more basic and traditional ways of doing it. Take 1 of the dumpling wrappers then brush ever so lightly with a touch of water around the edges. Place 1 tsp of the filling into the centre then we want to gather each of the corners to make a pyramid, enclosing the filling on the bottom. To seal simply use your thumbs enclose the opening by pinching together tightly leaving us a small wonton "bag". Repeat this for all of the wrappers then when ready place the wontons to one side and all that's left is to make a quick sauce and to cook the wontons.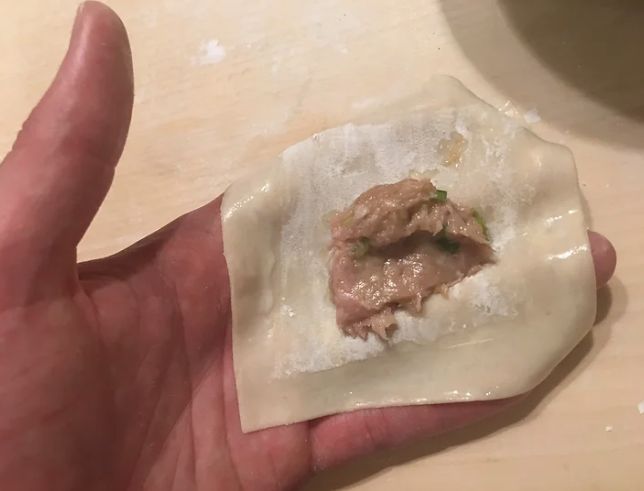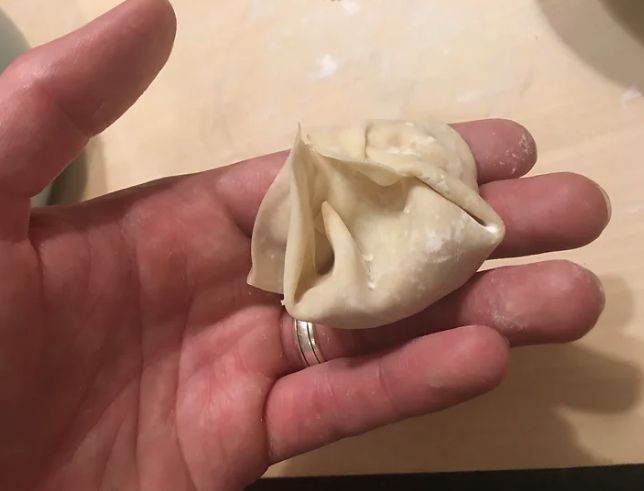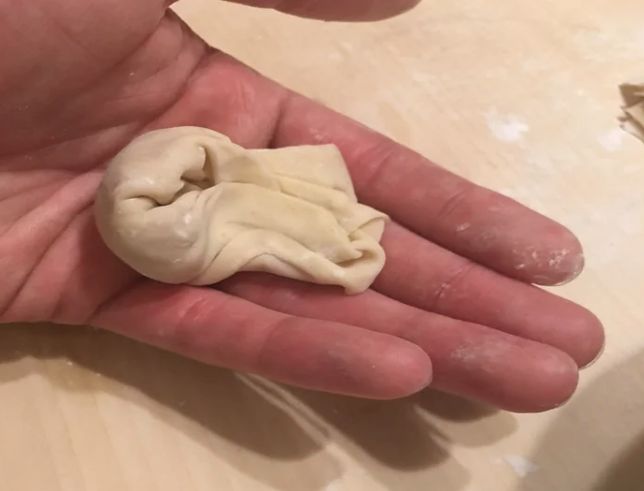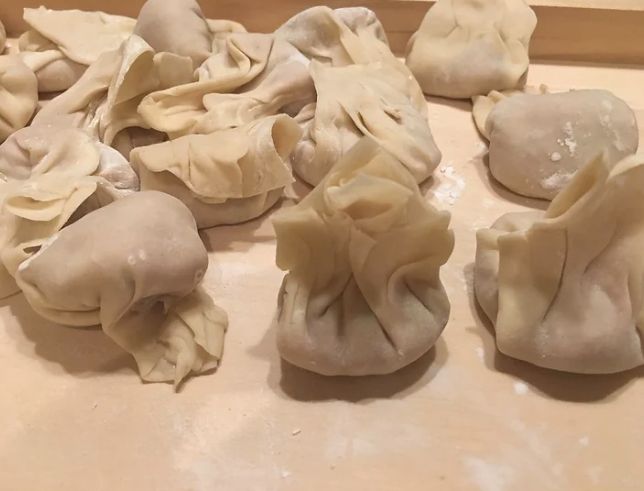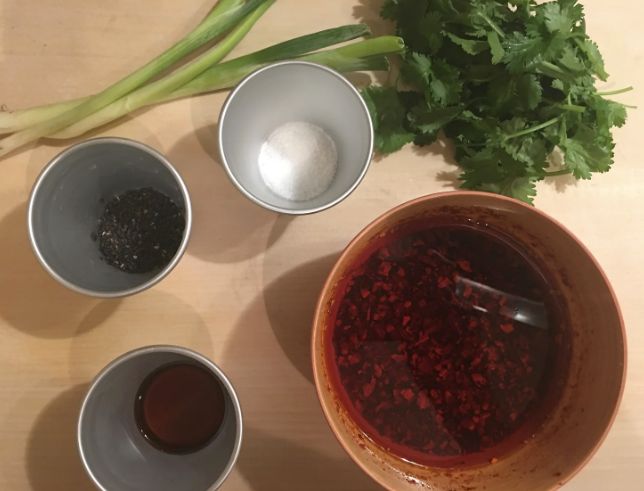 10. Just before we cook the wontons we want to mix a few additional ingredients to give more life to the chilli oil made earlier. In a small mixing bowl add 1/4 roughly chopped coriander, 2 finely sliced spring onions, 2 tbsp black rice vinegar, 1 tbsp light soy, 1 tsp of white sugar then as much of the chilli oil as you prefer. Mix well then place the sauce to one side.
11. To cook the wontons place a large pan onto a high heat then add a drizzle of oil. When hot, add the wontons in batches and fry until one side is golden brown. Next add approximately 3/4 of a cup of water into the pan then place a lid on top to allow the wontons to steam. Cook for 5-6 minutes or until all of the water evaporates. We can tell the wontons are cooked as the wrappers will become much tighter around the filling.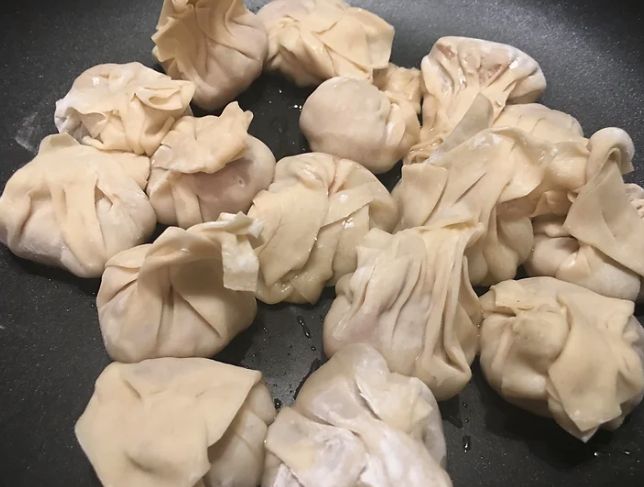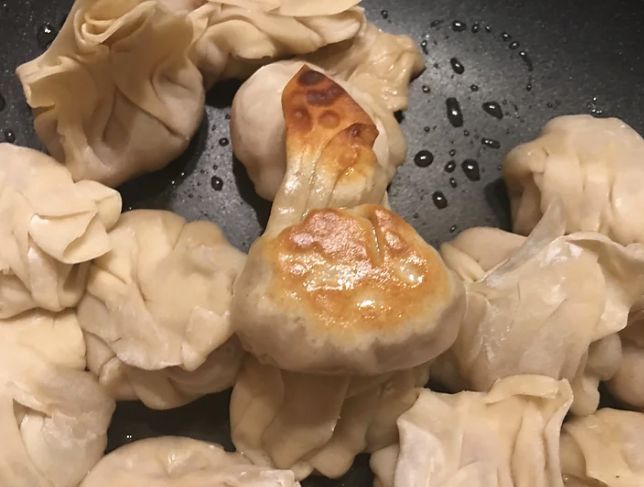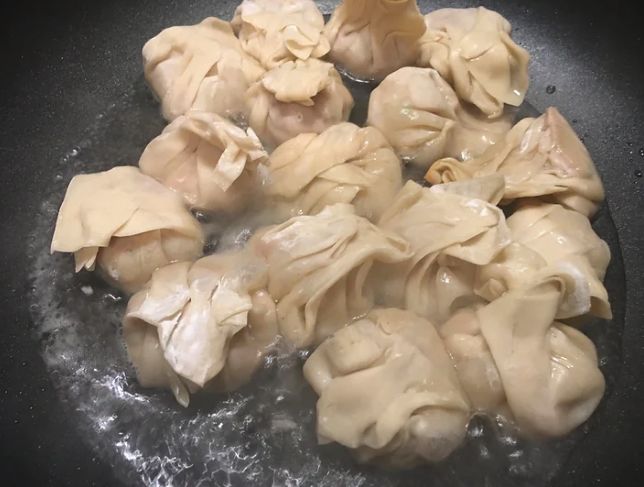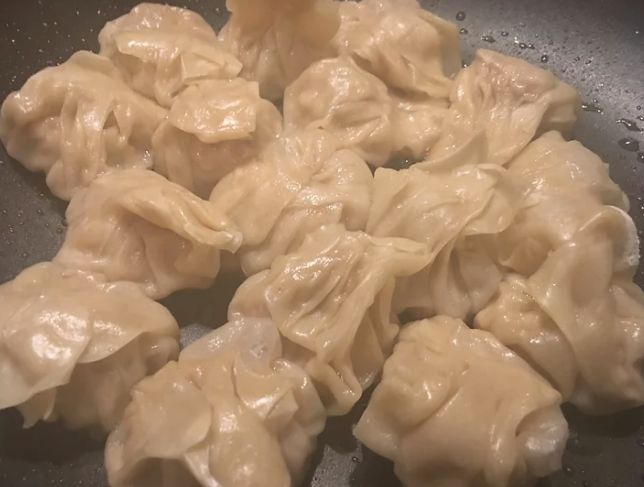 12. Now to plate and finish these wontons, drizzle generously with with chilli sauce and empty out onto a serving bowl. Finish with some toasted sesame seeds and if you really want to get after it then serve with some freshly cooked rice on the side and additional chilli oil! I'm sure you will love these spicy, aromatic, tasty wontons!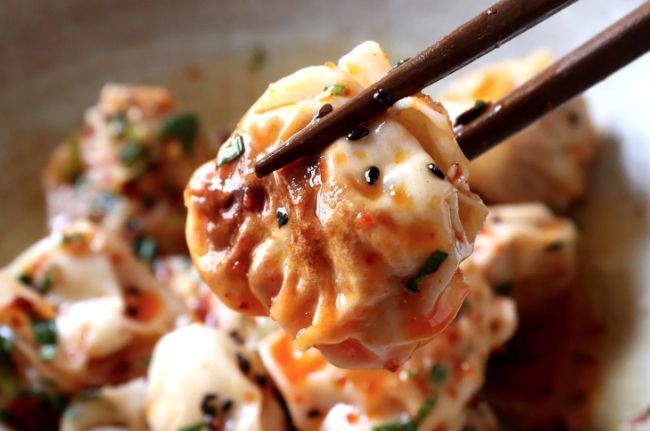 As for the fillings then instead of pork you could use shrimp, chicken or various types of vegetables. If making the wrappers seems too much then you can usually find these frozen in most asian supermarkets. As for how to roll out the dough without a pasta machine then at the point of dividing the dough into 4-6 pieces you can start to roll here as one large sheet then cut into sheets. Have fun making wontons and I'm sure you will love them! Have fun and peace!
Prep Time 1 1/2 hours / Rest Time for wrappers 1 hour / Cook Time 20 minutes
3 tbsps korean chilli powder
1 tsp sichuan peppercorns
2 tbsp black rice vinegar