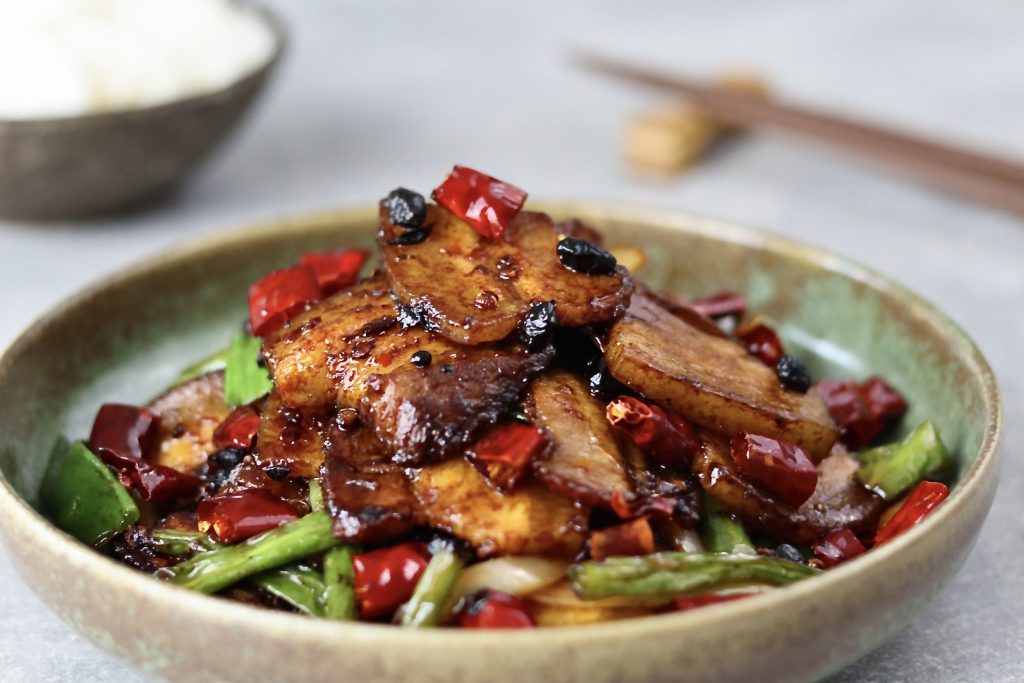 Hui Guo Rou or twice cooked pork is a classic simple dish from Sichuan China. What makes this dish so special are its intense umami packed flavours coming from the Doubanjiang and fermented black beans and pairing that with tender slowly simmered sliced pork belly that is then stir fried. There are many fiery Sichuan dishes out there but Hui Guo Rou is one of the rarer dishes that is more aromatic rather than spicy, however, saying that this dish can be adapted to full fill your spicy needs if you wish. This is stir frying 101 therefore pull out your seasoned wok and let's get straight into this recipe!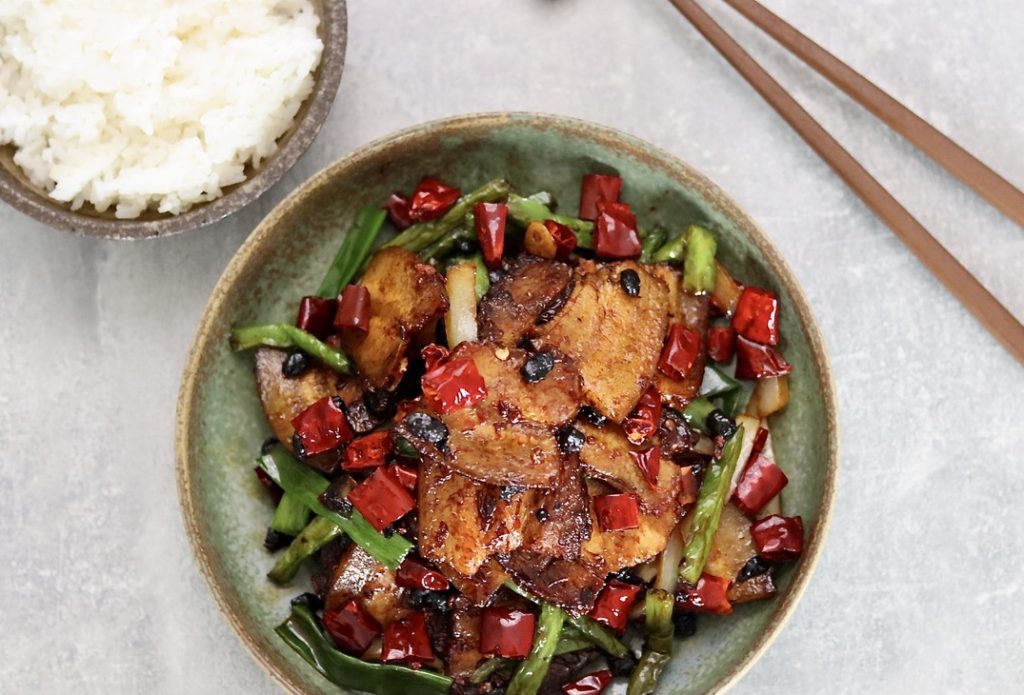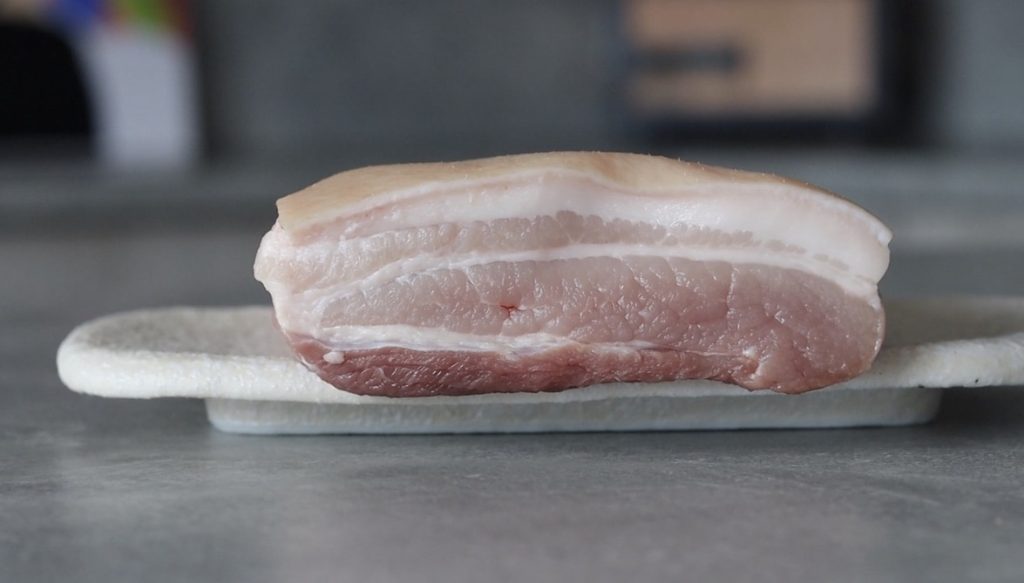 1. Before we begin the first step I like to do is to briefly blowtorch or scorch the skin of the pork belly over a naked flame to remove of any unwanted hairs from the pork. When ready, place into a wok or deep pan then to the pork belly add 1/2 roughly chopped white onion, 1 tbsp of Sichuan peppercorns, 10g of sliced ginger, 2 tbsps of rice wine then add enough water to just about cover the pork belly.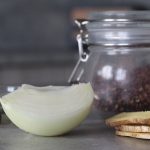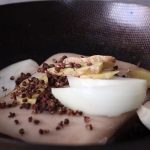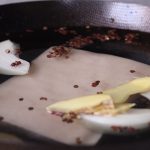 2. Place the wok or pan onto a high heat and first bring the water up to a boil. When boiling remove of any impurities that may rise to the top then turn the heat down to a low simmer and place a tight fitting lid over the top. Next we can allow the bork belly to slowly simmer away for 45 minutes. Fast forward 45 minutes then remove the pork belly from the liquid and allow to completely cool to one side.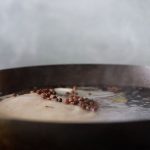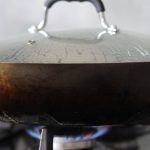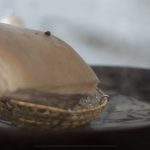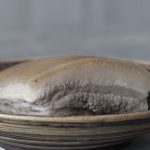 3. When cool slice the slab of pork belly into 2 equal sized pieces then slices each piece into thin bite sized pieces. Placed the sliced belly pork onto a tray and we will come back to stir fry this later.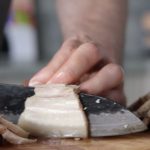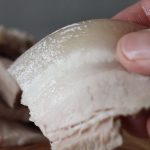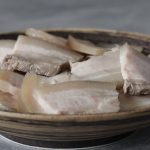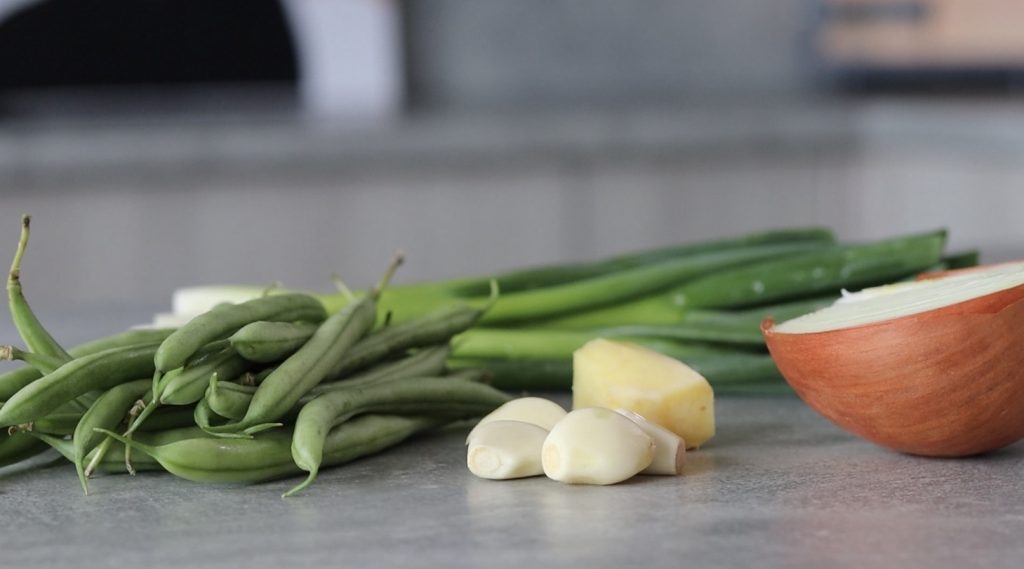 4. Before we begin to cook we want to prepare a few vegetables and aromatics to make the cooking process nice and smooth. Top and tail 100g of green beans then slice into half, slice 1 bunch of spring onions into batons, finely slice 4 garlic cloves & peel and slice 5g of ginger and slice 1/2 white onion into a relatively thick julliene then keep the vegetables separately to one side.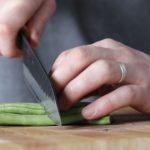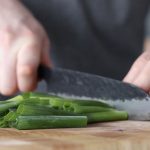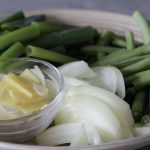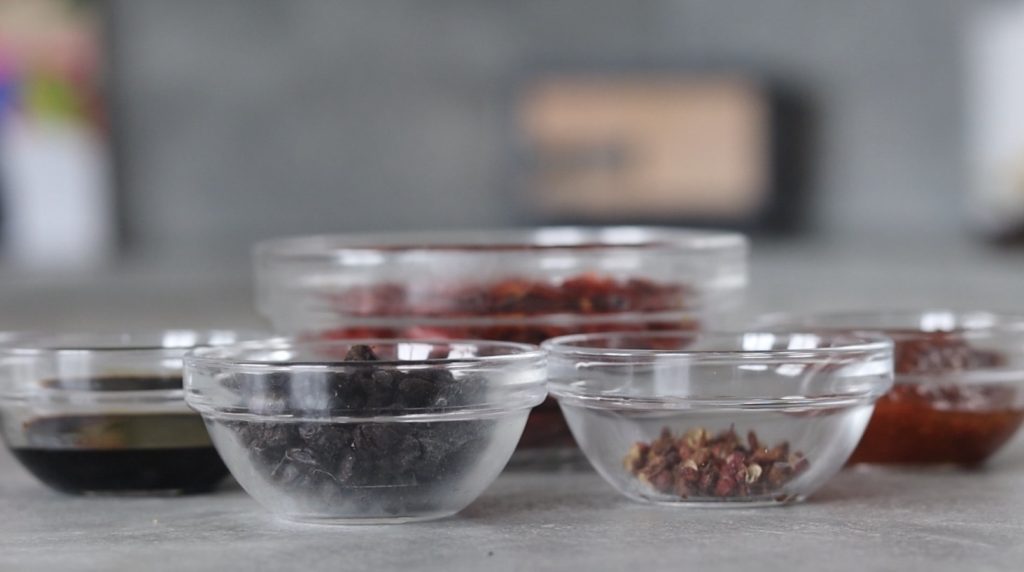 5. The final ingredients left to prepare are a few more aromatics and sauces. Roughly run a knife over 1 tsp of sichuan peppercorns, for some optional heat remove the seeds and cut 1/2 cup of dried red chillies into a small dice, roughly chop 2 tbsps of Doubanjiang to break down the fermented beans then gather 1-2 tbsps of fermented black bean, 2 tbsps of dark soy and 1-2 tsps of white sugar. When all of the ingredients are ready we can now begin to cook.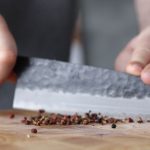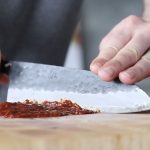 6. Place your favourite wok or pan onto a high heat then add around 1/2 cup of cooking oil. When the temperature of the oil get up to around 160-170 degrees centigrade we can first add all of the sliced green beans. Fry for 45-60 seconds until the beans become almost dehydrated then when ready remove the green beans from the oil and set to one side for now. Discard of the majority of the oil and place the wok back onto a high heat.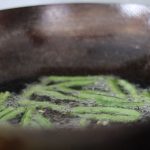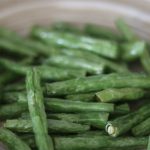 7. When nice and smokey hot again we can now add the slices of pork belly then stir fry on all sides for around 2-3 minutes or until the pork begins to crisp and become golden brown. When the pork is ready remove from the wok and also set to one side along with the green beans. Now to the wok add the 2 tbsps of Doubanjiang, 1 tsp of chopped Sichuan peppercorns and sliced ginger and garlic. Stir fry these aromatics for 1 minute or so until fragrant then we can go back in with seared pork belly and mix into the aromatics and continue to stir fry to coat the pork.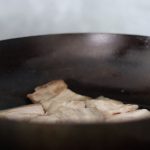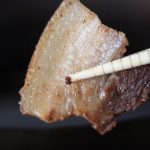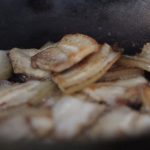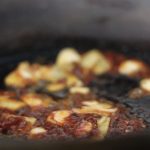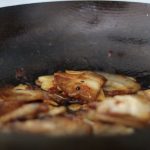 8. At this point in time the flavours are pretty intense and need some balance, to the pork we now want to add the sliced white onion, fried green beans from earlier, 1-2 tbsps of dark soy and 1 tsp of white sugar. Continue to stir fry to allow all of the ingredients to get to know each other then we can finish the pork by adding the dried red chillies, spring onions and 1-2 tbsp of fermented black beans. Stir fry for a further minute then when ready this dish is ready to serve.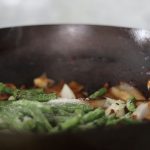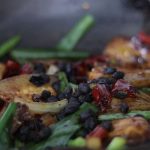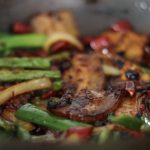 9. This dish indeed needs a neutral element to balance out the intensity of the dish, therefore, place some freshly steamed rice on the side then empty out the pork onto a serving plate and nourish…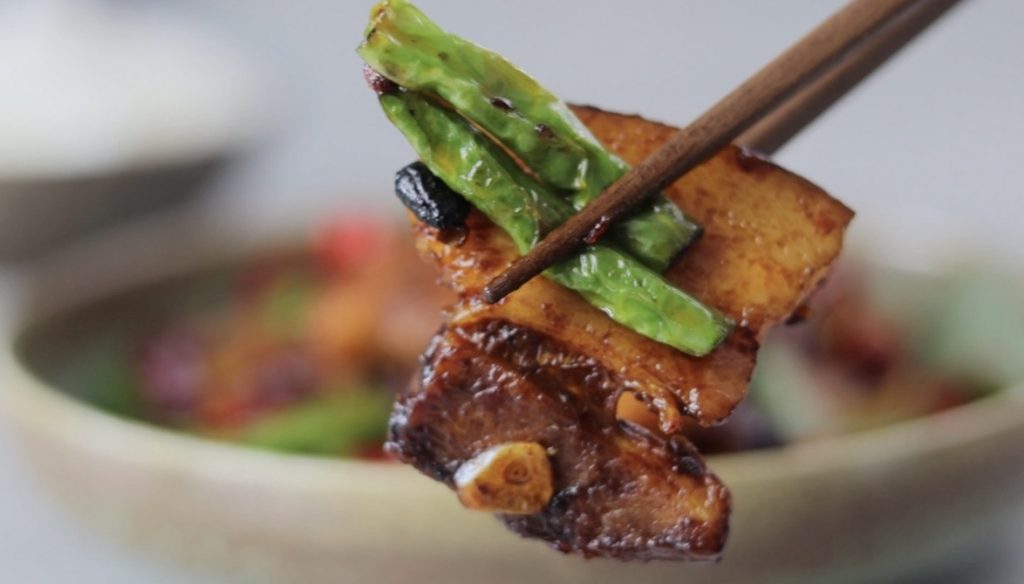 Instead of pork belly then you could also use ham, pork shoulder or even replace the pork with lamb alternatively. Traditionally this is quite a mild dish when it comes to Sichuan cuisine, therefore, to mellow things out skip adding the dried red chillies and perhaps only add 1 tbsp of Doubanjiang opposed to 2. Have fun making this Sichuan classic and I will see you on the next one!
Ingredients

To Serve 3-4
Total Cook Time: 1hr
Prep Time: 20mins

750g pork belly
1/2 white onion
1 tbsp sichuan peppercorns
10g sliced ginger
2 tbsp rice wine
water to cover
Vegetables, Aromatics, Sauce
 100g green beans
1 bunch spring onions
1/2 cup dried red chillies
1 tsp sichuan peppercorns
4 garlic cloves
5g sliced ginger
1/2 white onion
2 tbsp doubanjiang
2 tbsp dark soy
1-2 tbsp fermented black bean
1-2 tsp white sugar
oil for frying