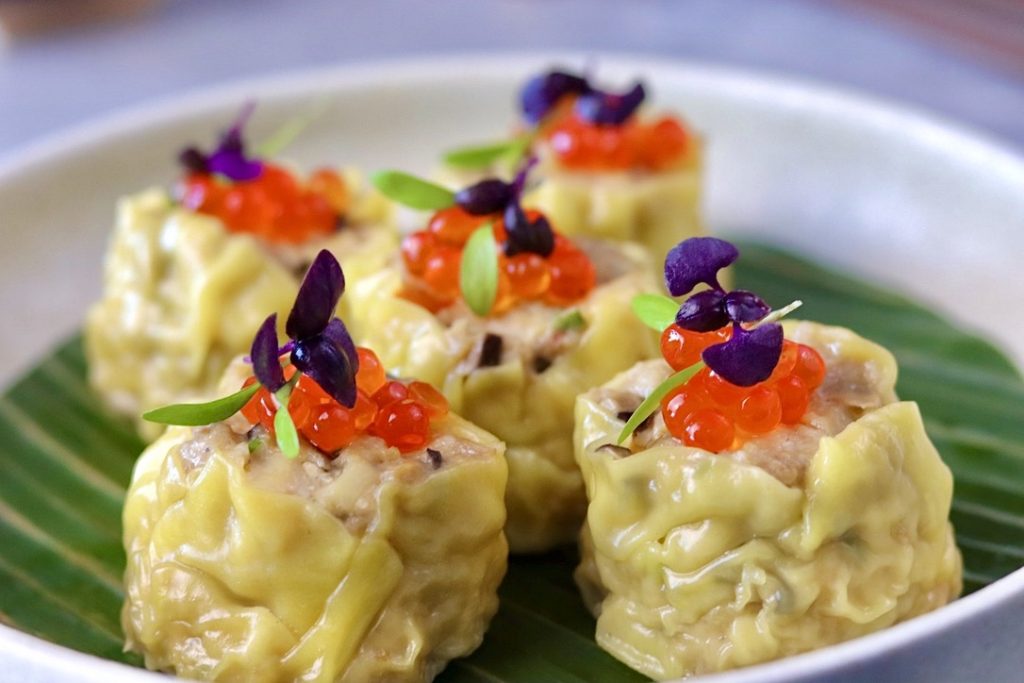 When it comes to making dim sum of any kind at home I think most people are often intimidated by intricate folding techniques and messy fillings which I totally get, however, Siu Mai are one of the most simple types of dim sum to make and are a perfect intro into making dim sum at home. For this recipe I wanted to come up with a light seafood version using mainly shrimp, scallops and a few extras. As for the wrappers I will go over a simple way of making these from scratch using a pasta machine, however, these can be rolled out without one or simply you could use frozen store brought wonton wrappers. With all that said let's dive straight into making Siu Mai.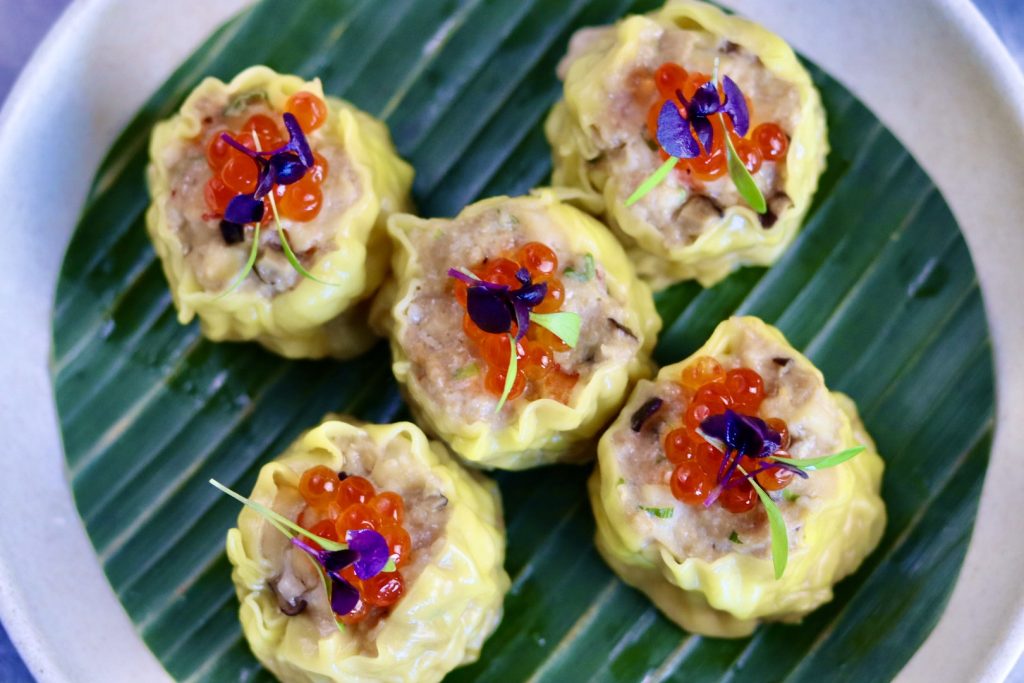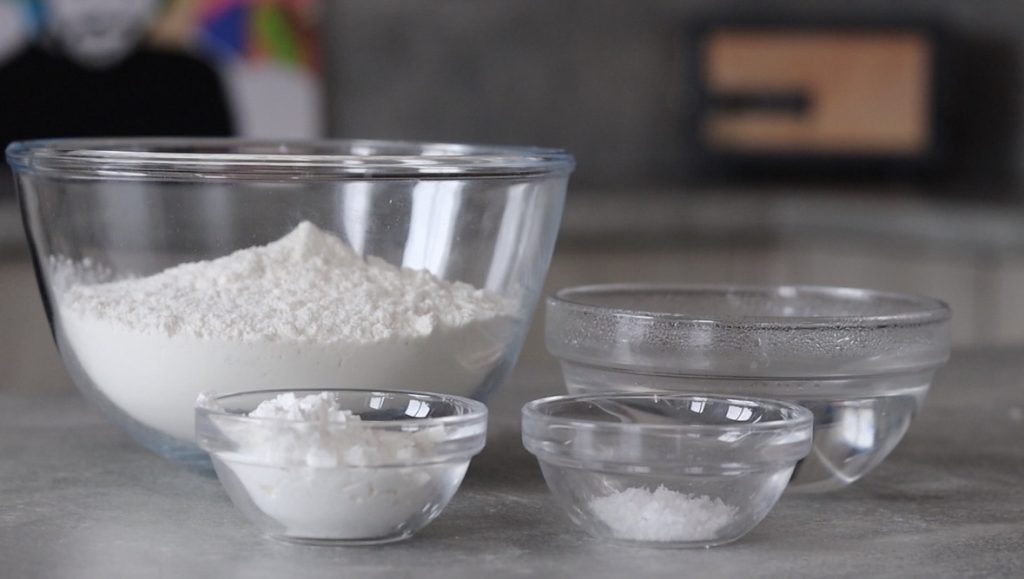 1. Let's begin by making up the dough for the wrappers. The dough will need 1 hour and 30 minutes of total resting time so best to start here first. To make the dough in a large mixing bowl measure and add 255g of all purpose flour. Net, in a separate small bowl add 150mls of hot water, 2g of salt and an optional 1 tsp of yellow food colouring. The food colouring is optional and this is simply to give our wrappers that dim sum restaurant vibrant yellow Siu Mai colour. Now use a pair of chopsticks to stir the liquid to dissolve the salt then slowly and gradually add the liquid to the flour whilst constantly mixing. Continue to add all of the liquid then when added begin to knead the dough by hand until 1 cohesive smoothish ball of dough is formed. When ready, cover and rest for 30 minutes. After 30 minutes of resting, take out the dough and knead again for 5-10 minutes on a work top until smooth. Gather the dough into a smooth ball, cover and rest for 1 more hour.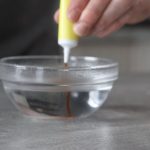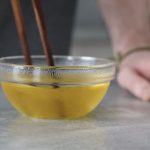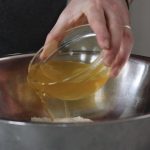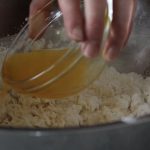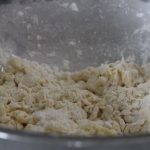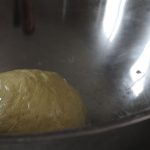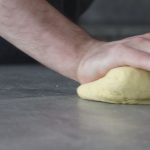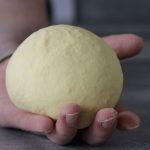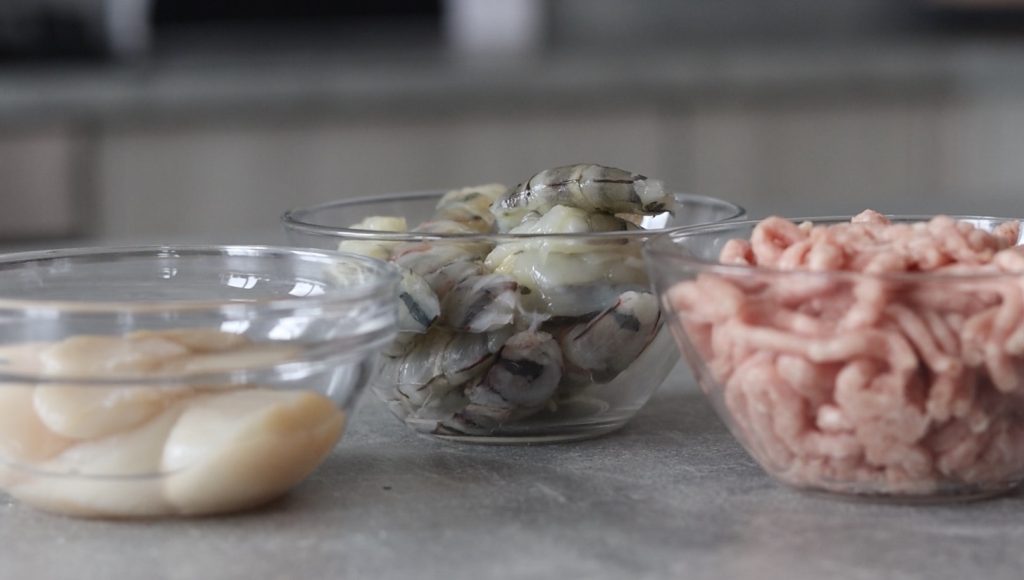 2. Whilst we wait on the dough to rest we can now move onto the filling. First we need to prepare the seafood. First devein 8-10 tiger shrimp if needed then roughly chop until slightly minced. For the scallops wash briefly if needed then also cut into a slightly larger dice approximately 1cm in size. Place the scallops and shrimp separately then we are ready to make up the filling.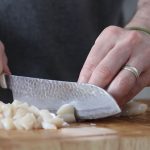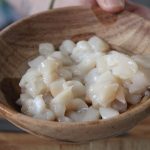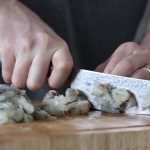 3. To bring the filling together start by adding the chopped shrimp into a large mixing bowl first. Now using a pair of chopsticks stir rapidly going in one singular direction to break down the diced shrimp until it begins to become sticky. Next add the diced scallops and 250g of fatty pork mince also and now we can move onto the seasonings for this filling.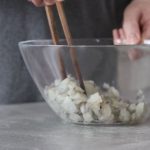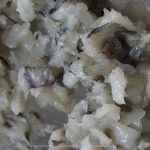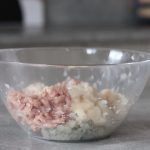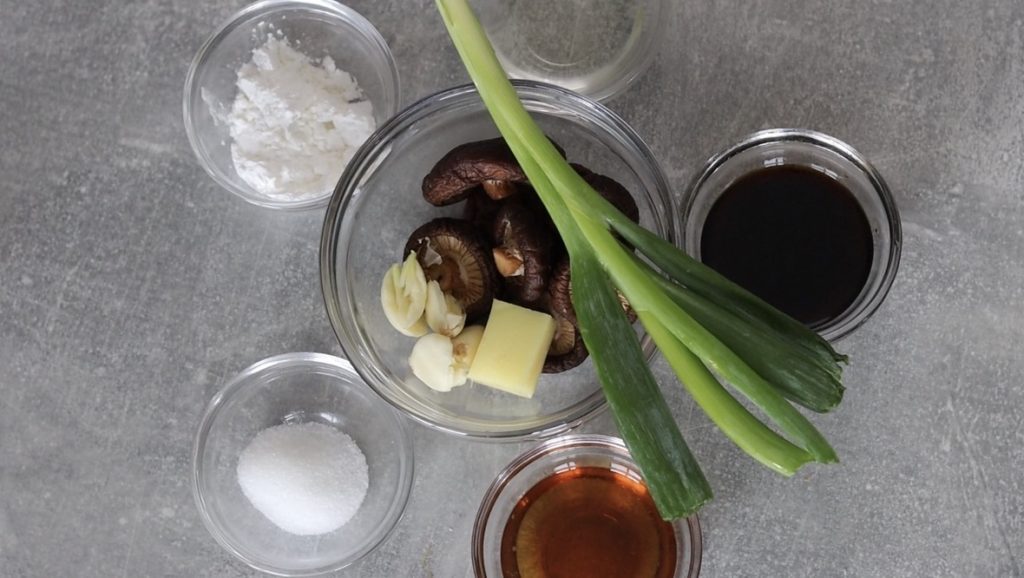 4. Before we season the filling we firstly need to prepare a few aromatics and dried shiitakes. Start by hydrating 8 dried shiitakes in hot water until softened then when ready slice the into a fine dice. next, finely mince 3 garlic cloves, mince 5g of ginger and finely slice 2 spring onions. Add the aromatics and shiitakes to the filling along with 3 tbsps light soy, 2 tbsp rice wine, 3 tbsps sesame oil, 1 tsp white sugar, crack and add 1 whole egg, 1 tbsp of cornstarch and a pinch of salt and white pepper. Give the filling a good mix then cover and store in the fridge for now.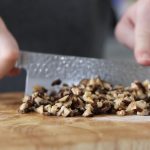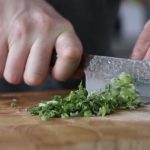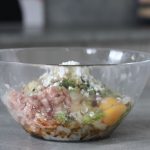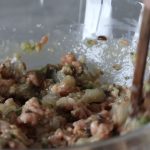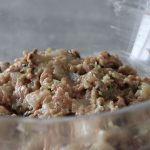 Make the Siu Mai wrappers: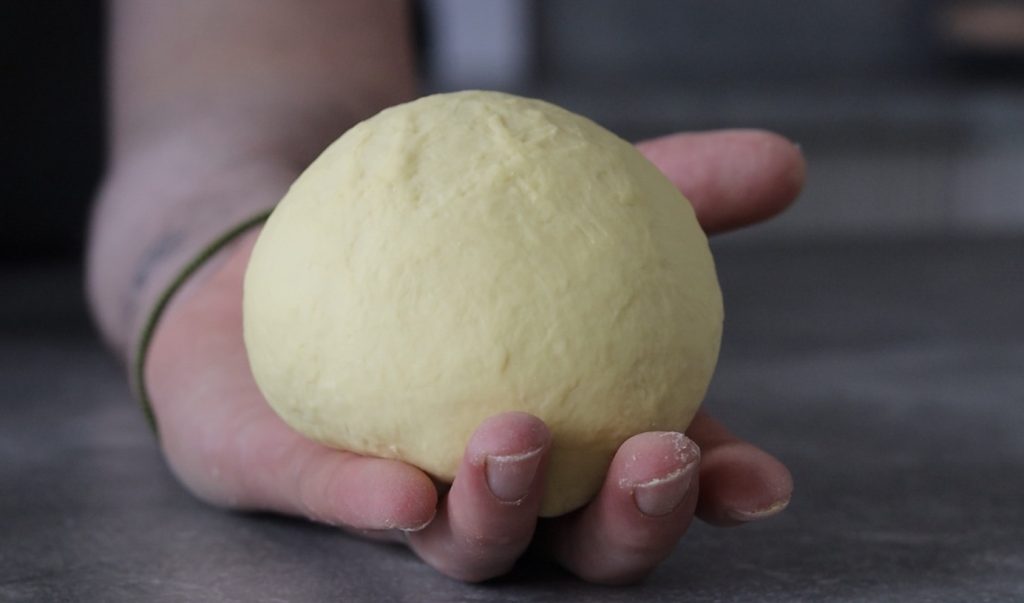 5. By this point the dough should now be ready to work. Place onto a worktop and briefly knead again until smooth. Gather the dough into a ball then divide into 4 equal sized pieces. Cover the pieces of dough to prevent it from drying then take out 1 of the small pieces of dough. Roll into a small ball then flatten with your palm to make a flat round piece of dough. Next, dust lightly with cornstarch then use a rolling pin to roll out the dough into a a flat oval piece. Next you can either continue to roll out the dough using a rolling pin or begin to pass the piece through a pasta machine. Continue to pass or roll until a thin long sheet of dough is made. As for the thickness then you almost want to just see your hand through the sheet of dough.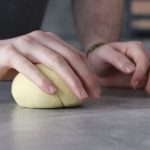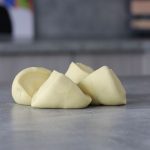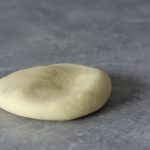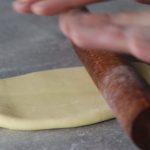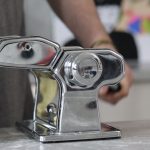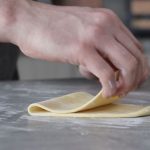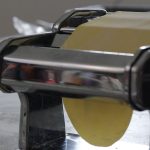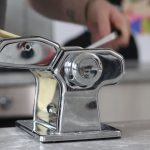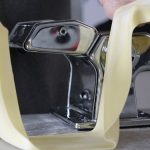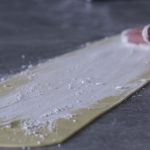 6. Now that we have a long sheet of dough we are now ready to cut into wrappers. First dust both sides this time generously with cornstarch. To cut i used a pastry ring which is approximately slightly smaller than my palm, however, an open empty tin of coconut or anything that size would work perfectly. Now cut into the dough trying to yield as many disks as possible then when cut store the wrappers onto a plate lightly dusted with cornstarch. Repeat this process for each small piece of dough and stack the wrappers on top of each other. I must also add that any of the scraps from cutting the dough work perfectly in soup so try not to throw this away. Now that we have the wrappers made up its time to make Siu Mai.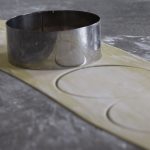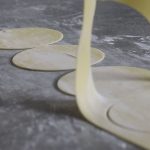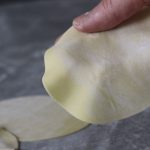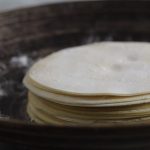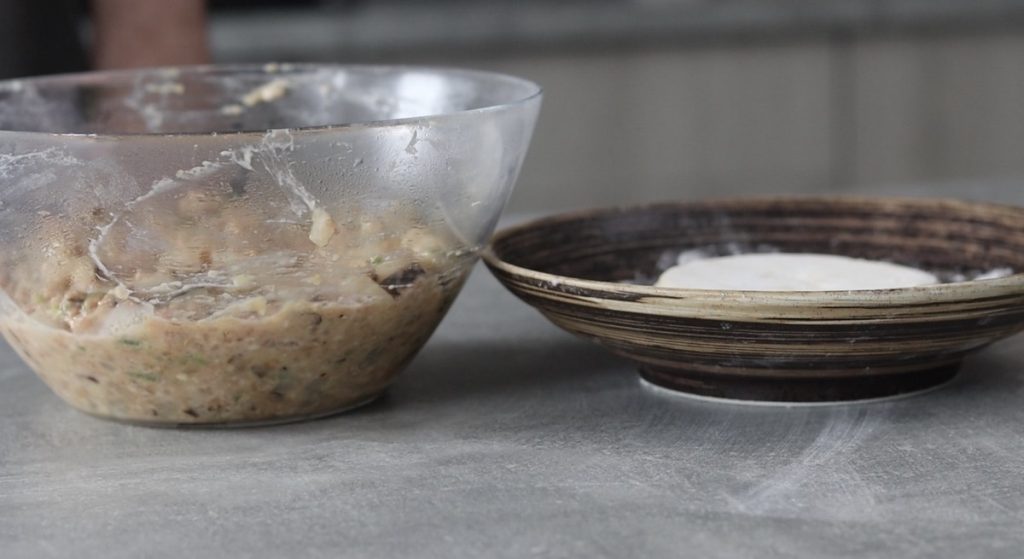 7. Take out the filling from the fridge and we are now ready to get building. Place a wrapper into our palm then add 1 tbsp of the filling into the centre of the wrapper. Now making the ok symbol with your hand grip the middle of the wrapper over the filling with you index finger and thumb (see image below). Now continue to add the filling bit by bit into the Siu Mai until the filling reaches the top of the wrapper. Finally, neaten up the Siu Mai by tightening up the sides of the wrapper then the Siu Mai is ready. As for the pleats or creases in the wrapper this should happen naturally as we add more of the filling to the wrappers. Place onto a tray then repeat for the rest of the filling and wrappers.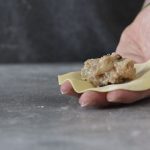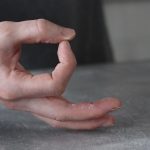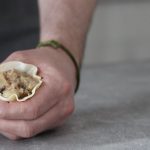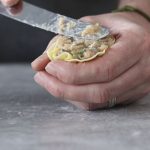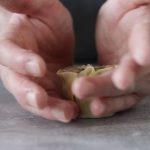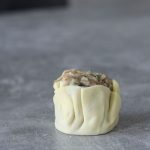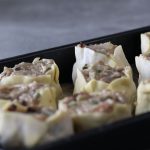 8. To cook line a steamer with parchment paper then add stack up the steamer with the Siu Mai leaving a little room in between each one. Place the steamer onto a double boiler onto a medium to high heat and cook for 10-12 minutes. When cooked remove from the heat and allow the Siu Mai to sit for 3-5 minutes to tighten up the wrappers.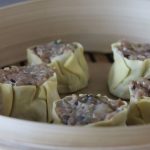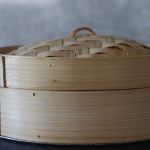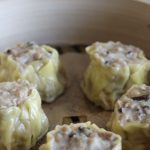 9. To serve, lay the Siu Mai onto a serving platter or plate then top with some optional Ikura, fish eggs or some sliced chives. Add a few optional micro herbs and serve with a chilli oil dipping sauce made up of light soy, black vinegar and chilli oil.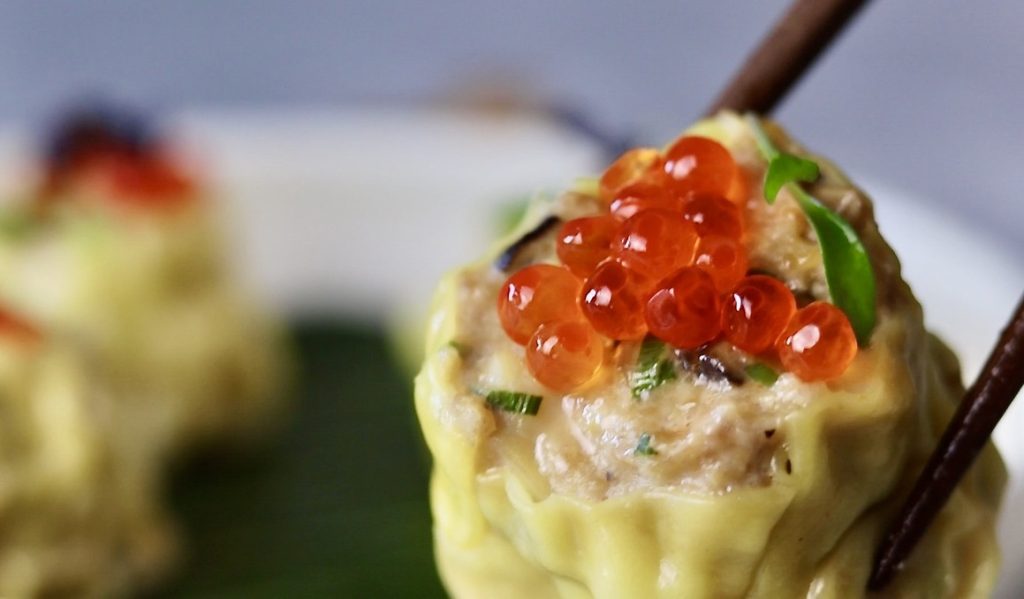 When it comes to the filling for Siu Mai then only seafood works just fine or skip the seafood and add the same seasonings to the minced pork. For a vegetarian option then napa cabbage, shiitakes and aubergine works great too! Have fun making Siu Mai and I find the best way to enjoy making these is to gather a family members or friends to assist in the building stage. Hope you like the recipe and peace as always! 
Ingredients

To serve 4

Prep Time: 1 hr
Cook Time: 12 mins
Resting Time: 1hr 30 mins
8-10 tiger shrimp
6-8 scallops
250g pork mince (20% fat)
3 cloves of garlic
5g ginger
8 shiitake mushrooms
2 spring onions
3 tbsp light soy
2 tbsp rice wine
3 tbsp sesame oil
1 tsp white sugar
1 egg
1 tbsp cornstarch
salt & white pepper
Siu Mai Wrappers:
255g all purpose flour
150ml hot water
2g salt
cornstarch for dusting
1 tsp yellow food colouring (optional)
Additional Ingredients:
micro herbs (optional)
ikura (optional)
chilli oil