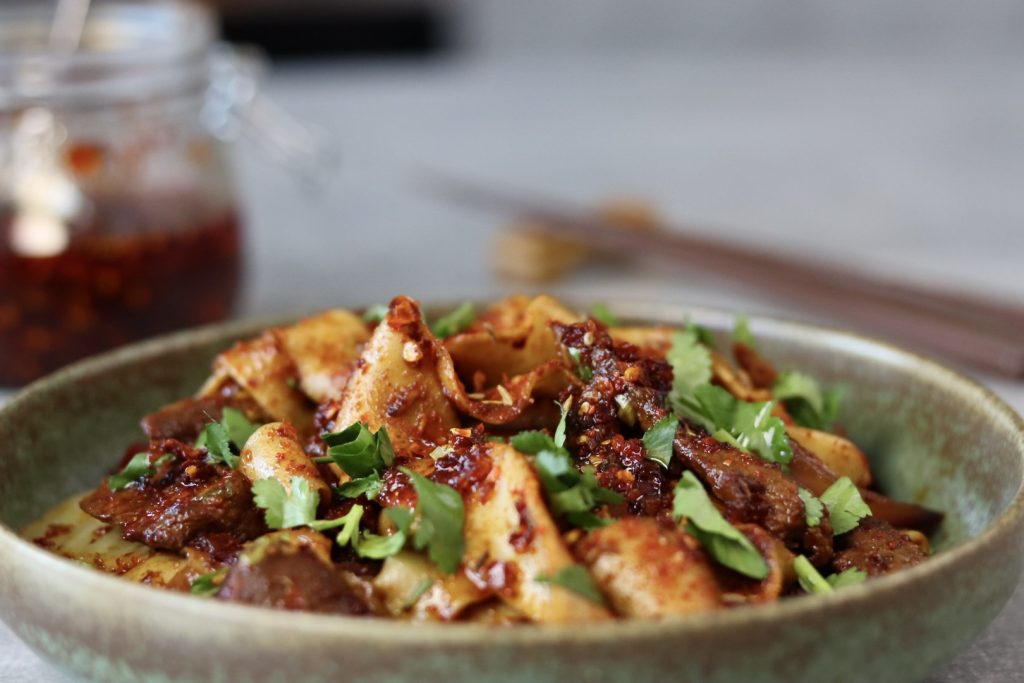 The beauty of a fresh batch of hand ripped noodles are their amazing textures and ability to soak and hold a sauce of any kind. These may seem quite intimidating to make at first glance but they are not too difficult to make at all. All that is needed is some rest time for the dough and a large enough space to work with then these noodles are ready to be ripped. To go with the noodles a spicy cumin lamb leg which is a staple in Xinjiang cuisine creates the perfect flavour profile to go with these noodles. With all that said let's get straight into this recipe!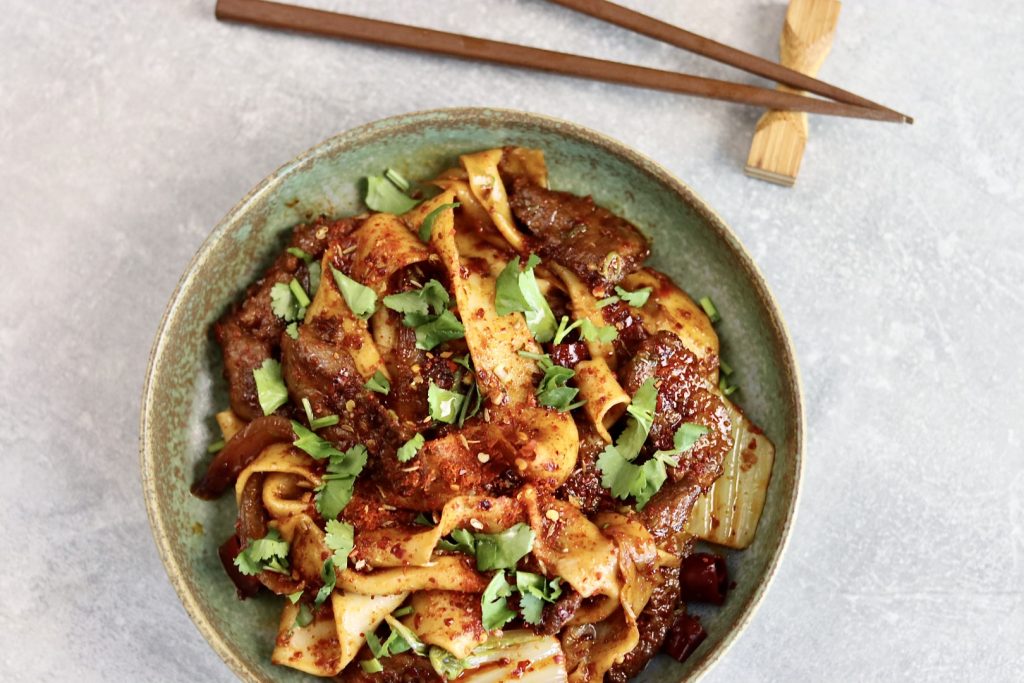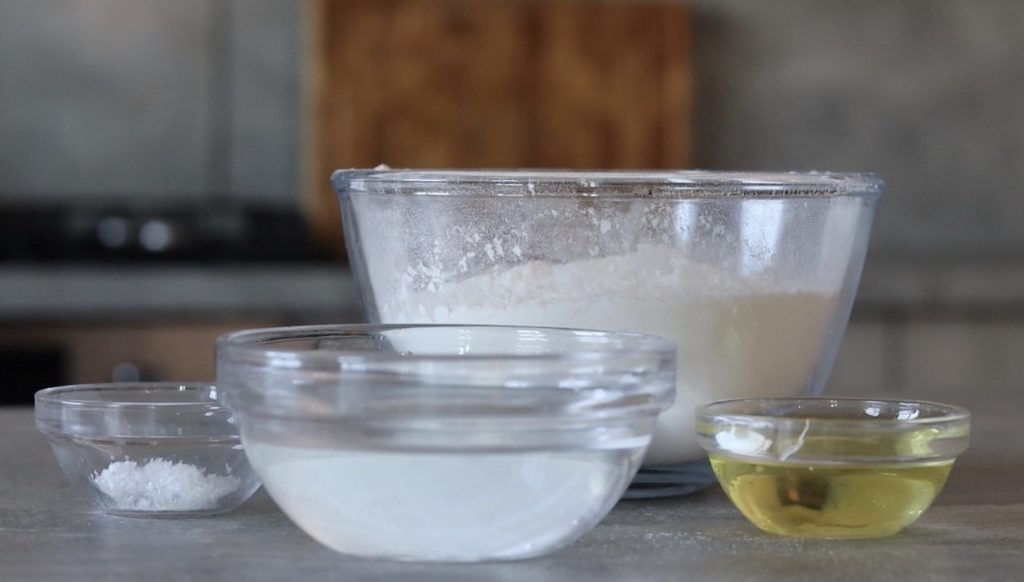 1. Let's start by making the up the dough for the noodles. The dough will need around 2 1/2 hours of resting so best to start here. Start by adding 300g of good all purpose flour to a large mixing bowl, next,  in a separate small bowl add 145mls cold water and 1 tsp of salt then mix the water to dissolve the salt. Now slowly add the water to the flour in stages whilst constantly mixing constantly.  When all of the water is added, begin to knead the dough by hand for 5 or so minutes or until 1 rough cohesive ball of dough is formed. Cover the dough and rest for 30 minutes.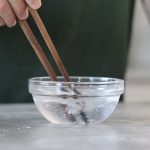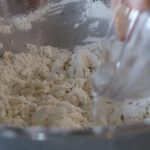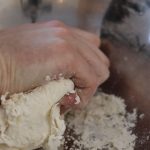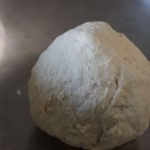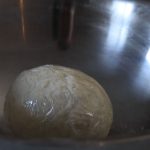 2. After 30 minutes of resting take out the dough and empty onto a worktop. This time we want to knead the dough for 5-10 minutes until a smooth ball of dough is made. When ready, gather into a ball then cut and divide the dough into 6 equal sized pieces. Next, take one of the pieces of dough then roll into a small ball of dough. Flatten with your palm then roll out the dough into a flat oval shape. The thickness is not too important here and all we are looking for is each flat oval piece of dough to be roughly the same size. When ready brush both sides of the dough with some neutral oil then store onto a plate or tray which is also lightly greased with oil. Repeat this process for each small piece of dough then cover and rest in the fridge for a further 2 hours.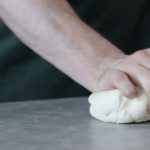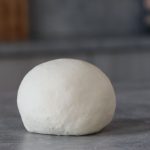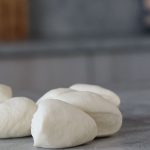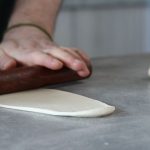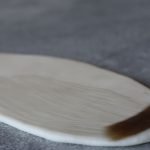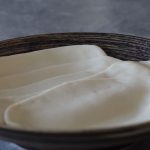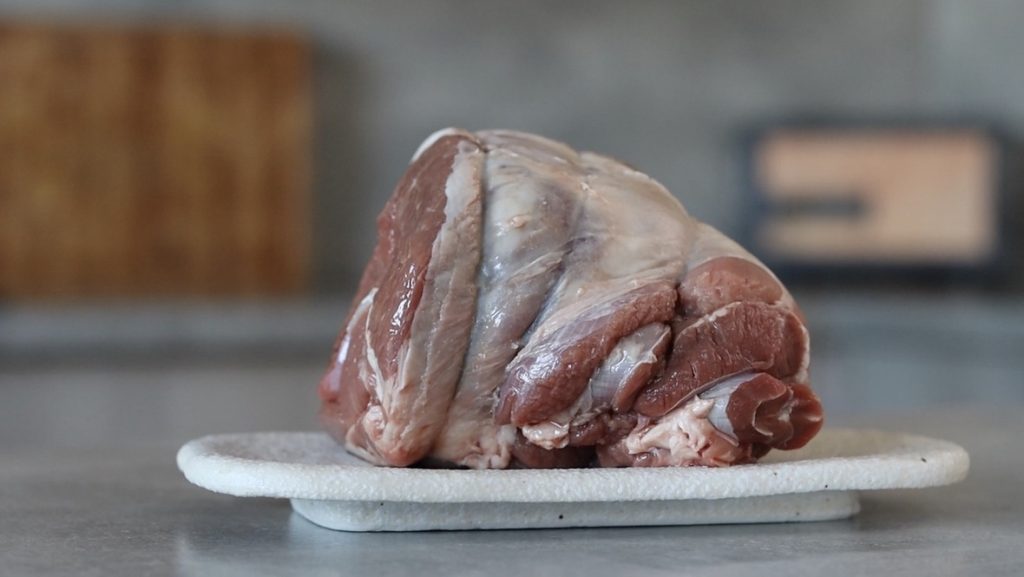 3. Whilst we wait for the dough to rest we can now move onto preparing the rest of the dish. For the lamb I have a approx 750g lamb leg joint that is deboned, First, as this is quite tricky to manage in one go slice the lamb into thick 1 inch slices first. Now cut each slice into bite sized slithers that are neither too thin or too thick. When sliced, place into a large mixing bowl and set to one side.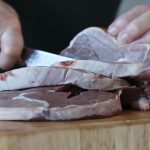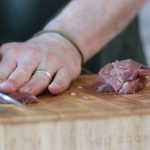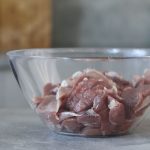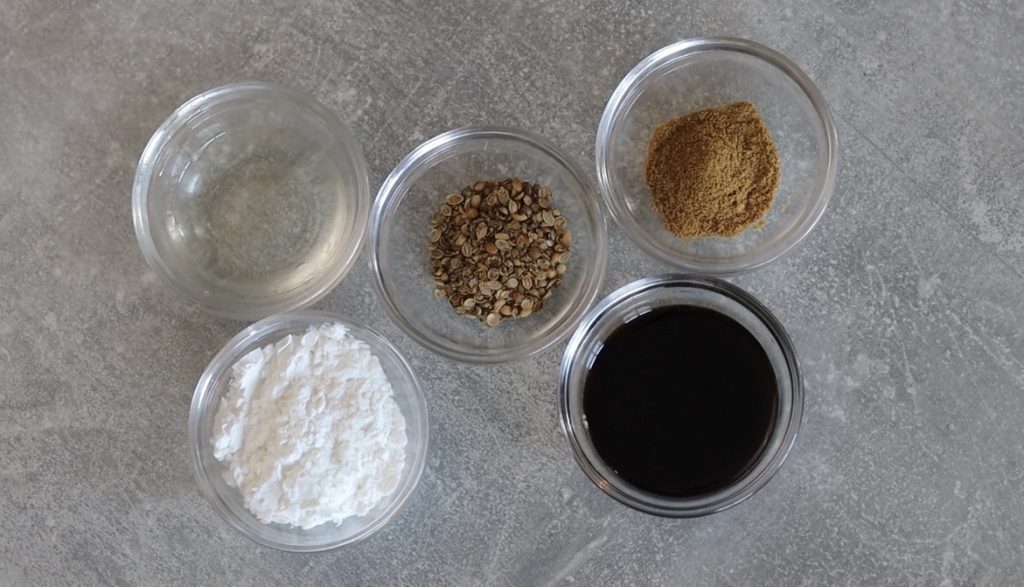 4. To the lamb we now want to add some flavour to remove of some of the funk. These ingredients will not only work as a marinade but also velvet the lamb. To the lamb add 2 tbsp light soy, 1 tbsp dark soy, 2 tbsp of sake or rice wine, 1 tbsp ground cumin, 1 tbsp mild chilli pepper and 1 tbsp of cornstarch. Using a pair of chopsticks or a spatula mix the marinade into the lamb going in one consistent singular direction until the lamb has absorbed all of the liquid and has become nice and velvety. Season with black pepper, mix again then leave to marinade for at least 30 minutes.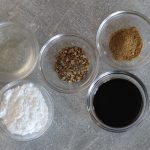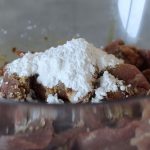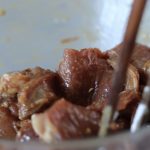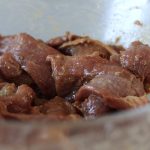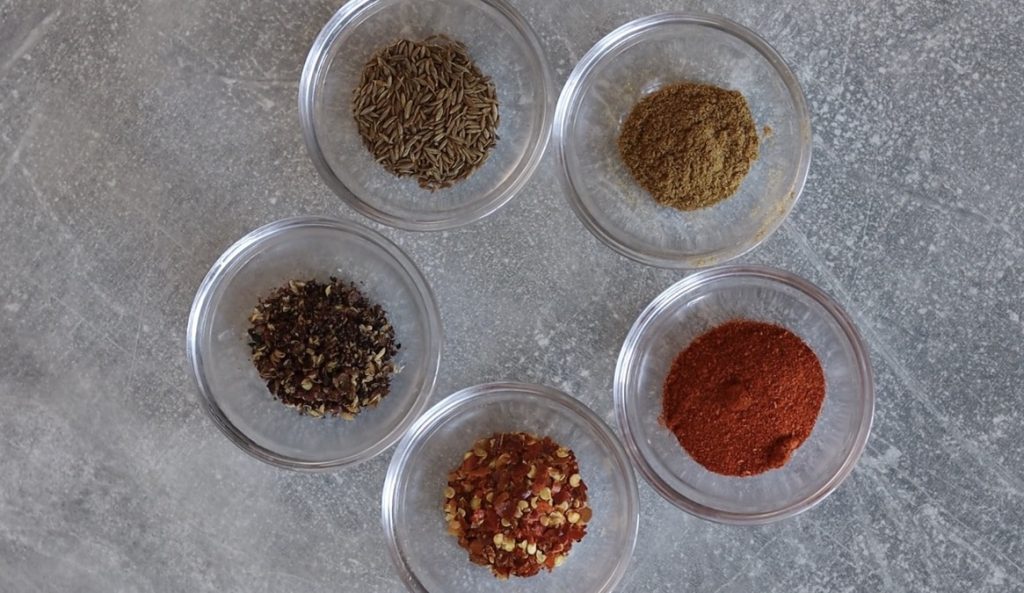 5. To finish the dish we want to make a simple "mala" spice mix which will will add to the noodles and pour hot oil over towards the very end. Simply in a bowl add 1 tbsp whole cumin seed, 2-3 tbsp mild chilli powder, 1 tbsp chilli flakes, 1 tsp ground cumin and 1 tbsp of crushed sichuan peppercorns. Mix this well then keep the spices to one side until the very end.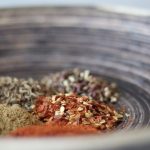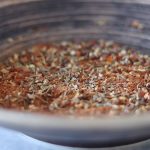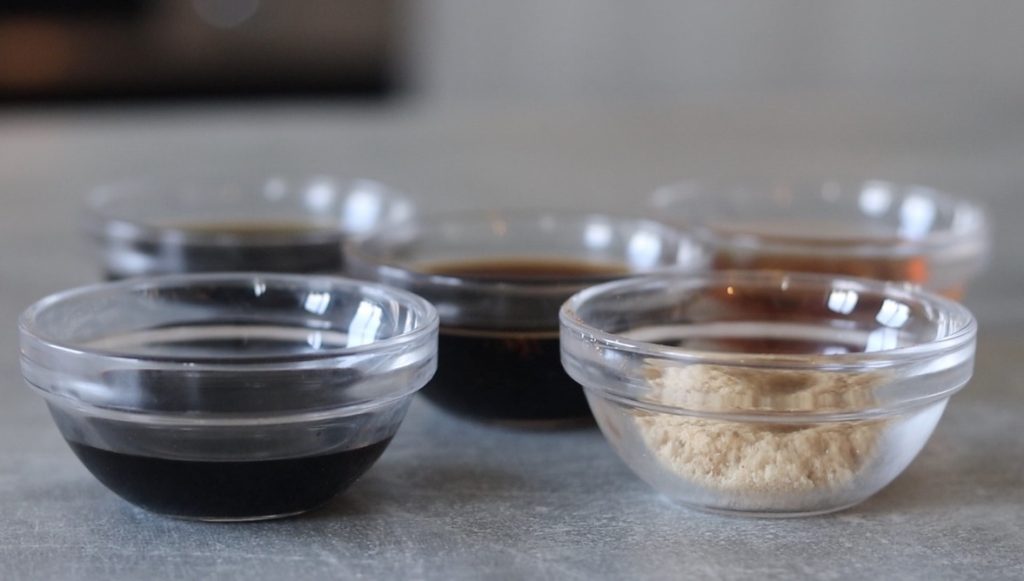 6. Another simple component we want to prepare before cooking is the sauce in which we will finish the. lamb. To a bowl add 50mls light soy, 20mls dark soy, 50mls black rice vinegar, 2 tbsp sesame oil, 3 tbsp light brown sugar and a pinch of the spice mix that we just made. Mix well until the sugar has dissolved then also keep to one side for now.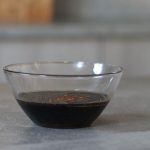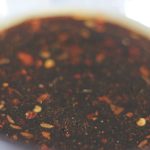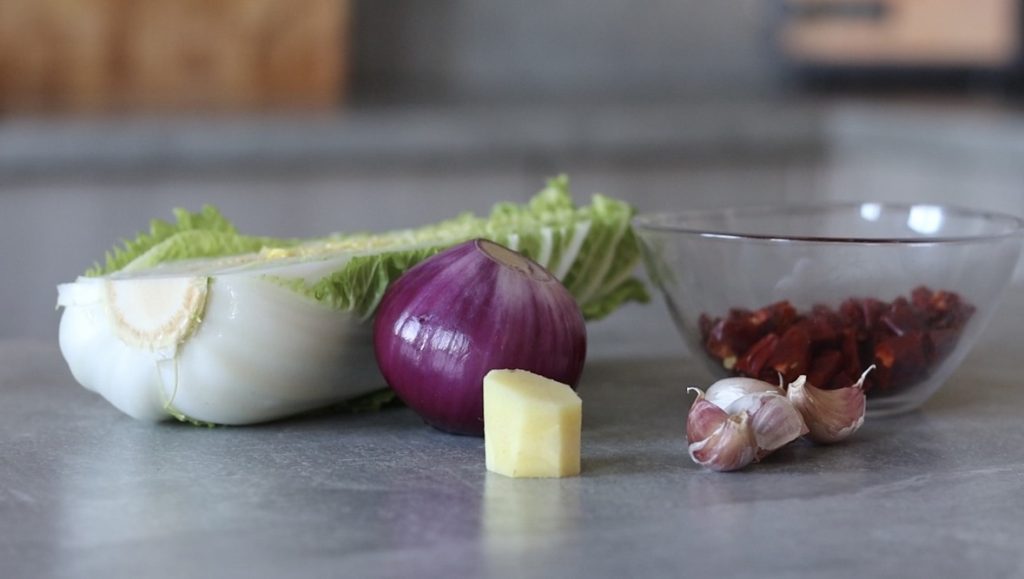 7. Finally just before we begin to cook the lamb and finish the noodles we are going to need to prepare a few vegetables. Roughly chop 1/2 napa cabbage, roughly chop 1 red onion into slices, finely mince 3 garlic cloves, grate 5g worth of fresh ginger, finely slice 5 spring onion and optionally use a pair of scissors to roughly cut up 1/2 cup of dried red chillies. Store the vegetables and spices separately and we are now ready to cook.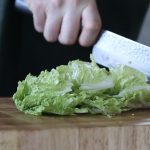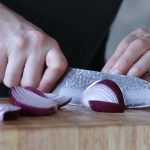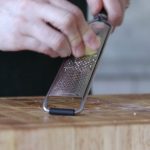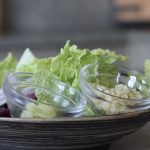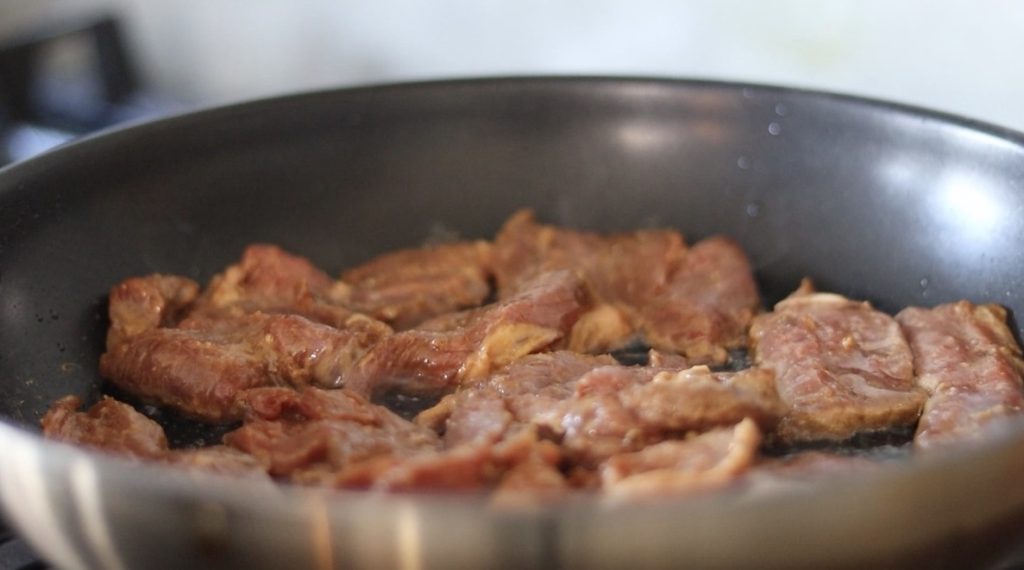 8. Let's start by cooking the lamb first before we move onto finishing the noodles. Place a heavy pan, skillet or wok onto a high heat then add a drizzle of coking oil. When smoking hot add the lamb in batches and sear on both sides until nicely caramelised. Next add the minced garlic, ginger and red onion and continue to stir fry for a further minutes until fragrant. Next add the chopped dried red chillies and a few tbsp of the lamb sauce then reduce for a further minute so that the sauce coats the the lamb. When ready remove from the heat and we will come back to this later.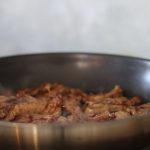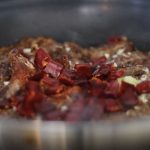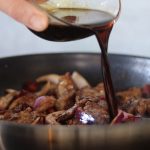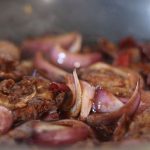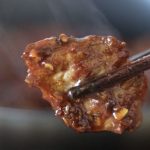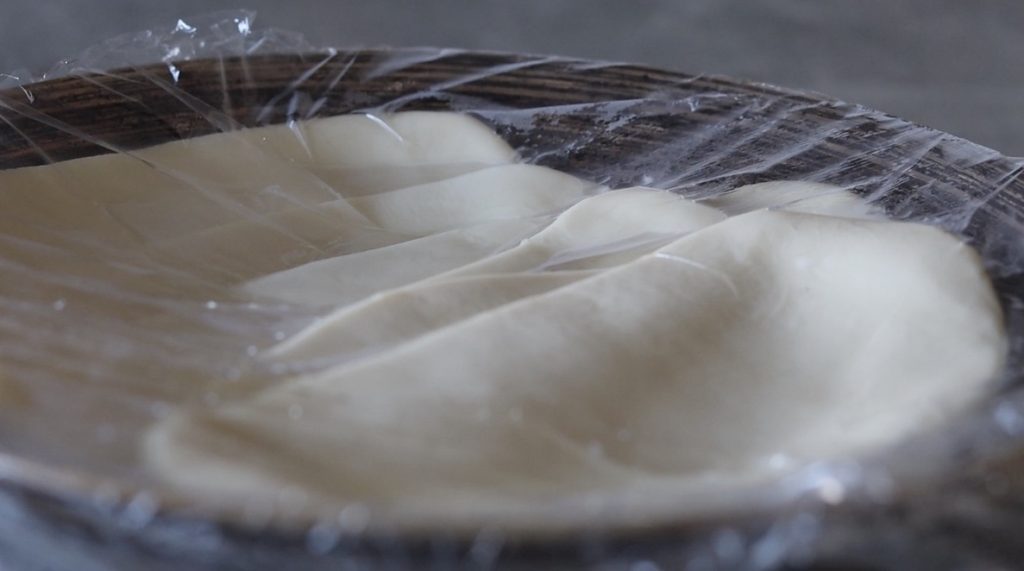 9. After 2 hours of resting the noodles should now be ready to work with. Take out one of the pieces of dough then lightly press a chopstick into the centre to make a small crease. Next lightly brush a worktop with cooking oil then gather the dough by either end and gently stretch out the noodle until 3 times its original size. Next gently slap the centre of the dough to stretch out the dough even further until even in thickness. Finally rip the dough by hand down the grease and we should end up with 1 rather long but even thin noodle. Repeat this process for the other pieces of dough and i find that 2 of these pieces is enough for 1 person.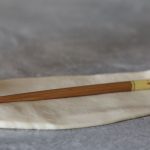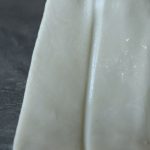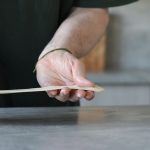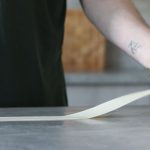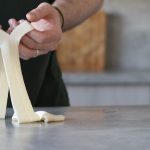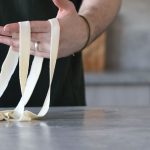 10. To cook the noodles ideally we want to do this 1 portion at a time to prevent the noodles from sticking too much. Place 2 of the stretched noodles into a pot of boiling water then add some of the chopped napa cabbage also. Stir the noodles to prevent them from sticking and cook for 2 minutes in the boiling water. When cooked use a sieve to collect the noodles and napa cabbage then empty out into a mixing bowl. Drizzle with some sesame oil, mix and we are ready to bring everything together.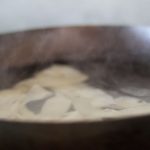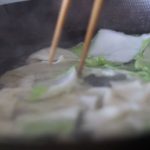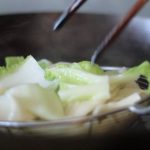 Bring Everything Together:
11. To the bowl with the now cooked noodles we want to add some of the lamb, a few sliced spring onions and 1-2 tbsps of the spice mix made earlier. Next, heat up around 30-50mls of cooking oil until smoking hot then pour over the lamb, spices and noodles. Mix well then all thats left is to serve!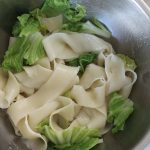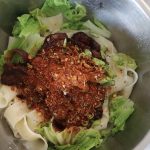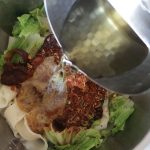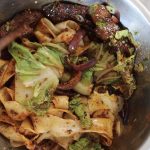 12. To serve, empty out the noodles and lamb onto a serving plate then top with a pinch of the spice mix, some optional chilli oil and finish with some chopped coriander and nourish…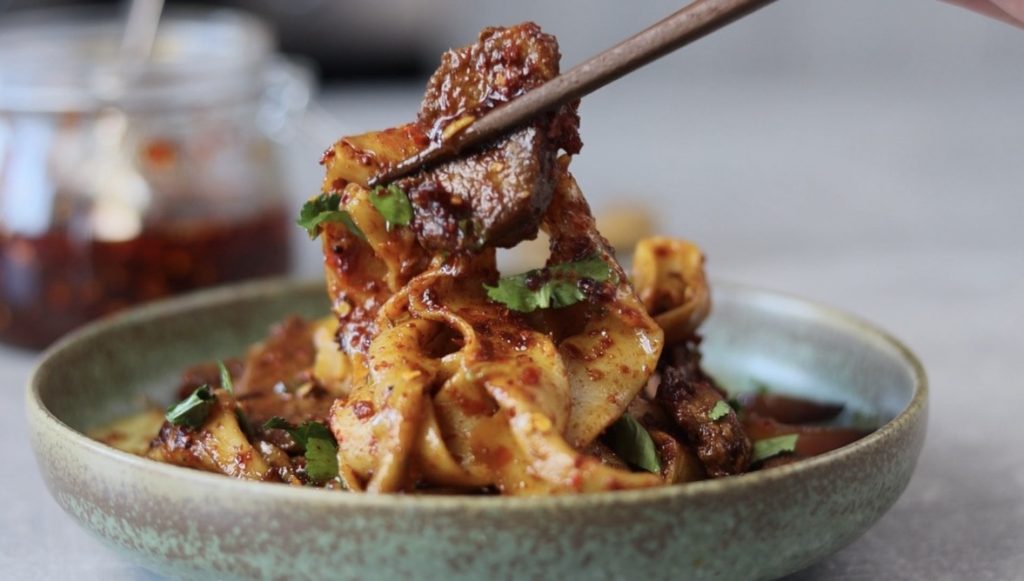 Instead of using lamb leg then shoulder, lamb rump or neck would also work perfectly. In terms of heat of the dish then you can manage this quite easily. Simply replace the mild chill powder and flakes with something way more mild such as Korean pepper flakes and that should take care of the heat. As for noodles I would highly recommend making your own, however, dried ho fun would also work well for this dish. Hvae fun, hope you like this recipe and peace as always! 
Ingredients

To Serve 3-4
Cook Time: 15 mins
Prep Time: 45 mins
Noodle Rest: 2.5hrs

Biang Biang Noodles:
300g plain flour
145mls cold water
1 tsp salt
oil for brushing
750g approx deboned Lamb Leg
2 tbsp light soy
1 tbsp dark soy
2 tbsp sake or rice wine
1 tbsp cornstarch
1 tbsp ground cumin
1 tbsp mild chilli pepper
black pepper
Vegetables:
1/2 chinese leaf
1 red onion
3 garlic cloves
5g ginger
5 spring onions
1/2 cup dried red chillies
coriander to serve
Spice mix and sauce:
 1 tbsp cumin seed
2-3 tbsp mild chilli powder
1 tbsp chilli flakes
1 tsp ground cumin
1 tbsp crushed sichuan peppercorns
50mls light soy
20mls dark soy
50mls black rice vinegar
2 tbsp sesame oil
3 tbsp light brown sugar