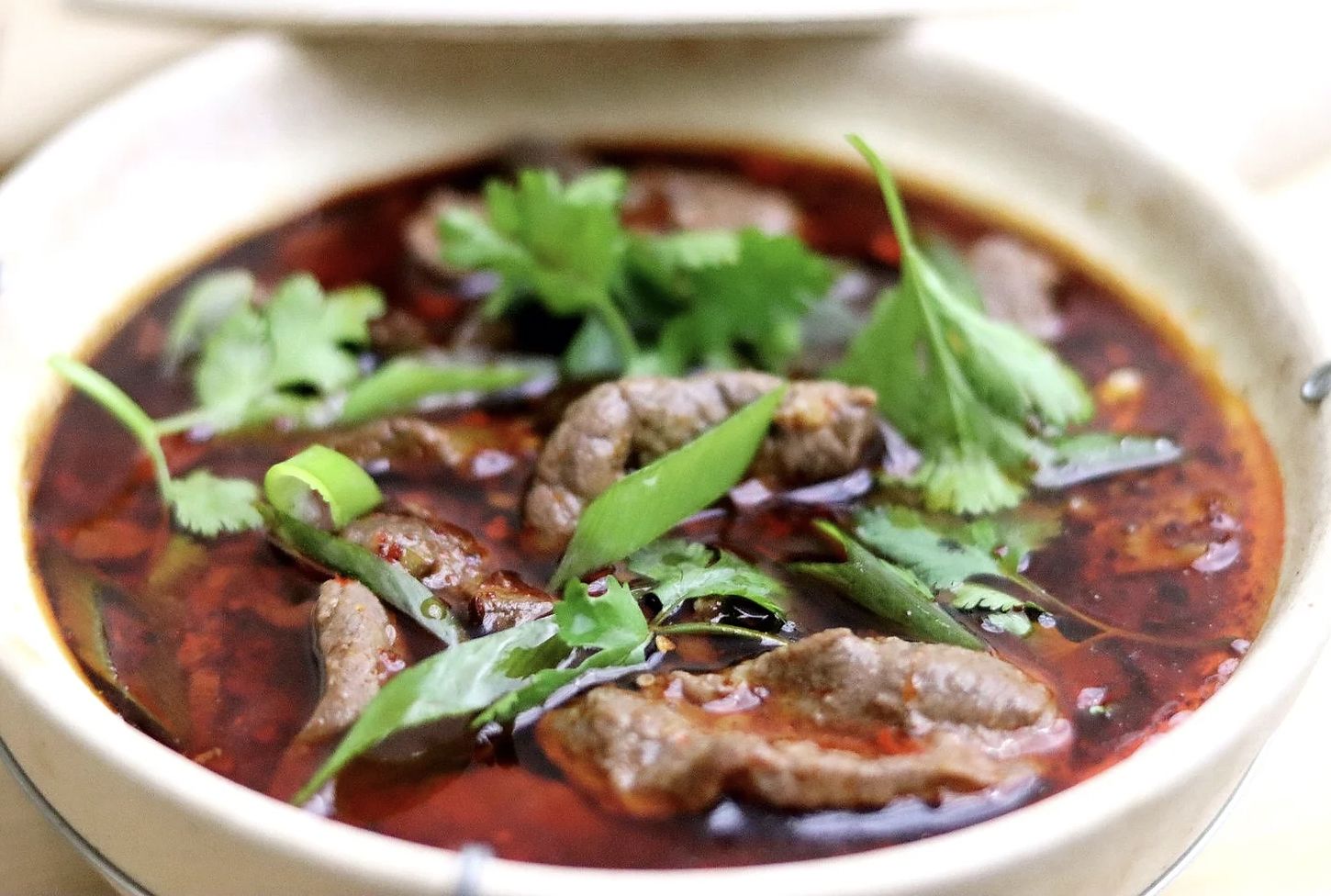 Shui zhu niu rau literally has to be one of my favourite things to eat. Any time I hit a Sichuan restaurant this dish has to be ordered. What's so special about this dish is its "mala" hot you get from a spice mix made from dried Sichuan chillies and Sichuan peppercorns at the end to create a memorable numbing sensation on the tongue. This dish is essentially slowly braised beef, lamb, pork or in this case venison in a super aromatic broth. Let's cook!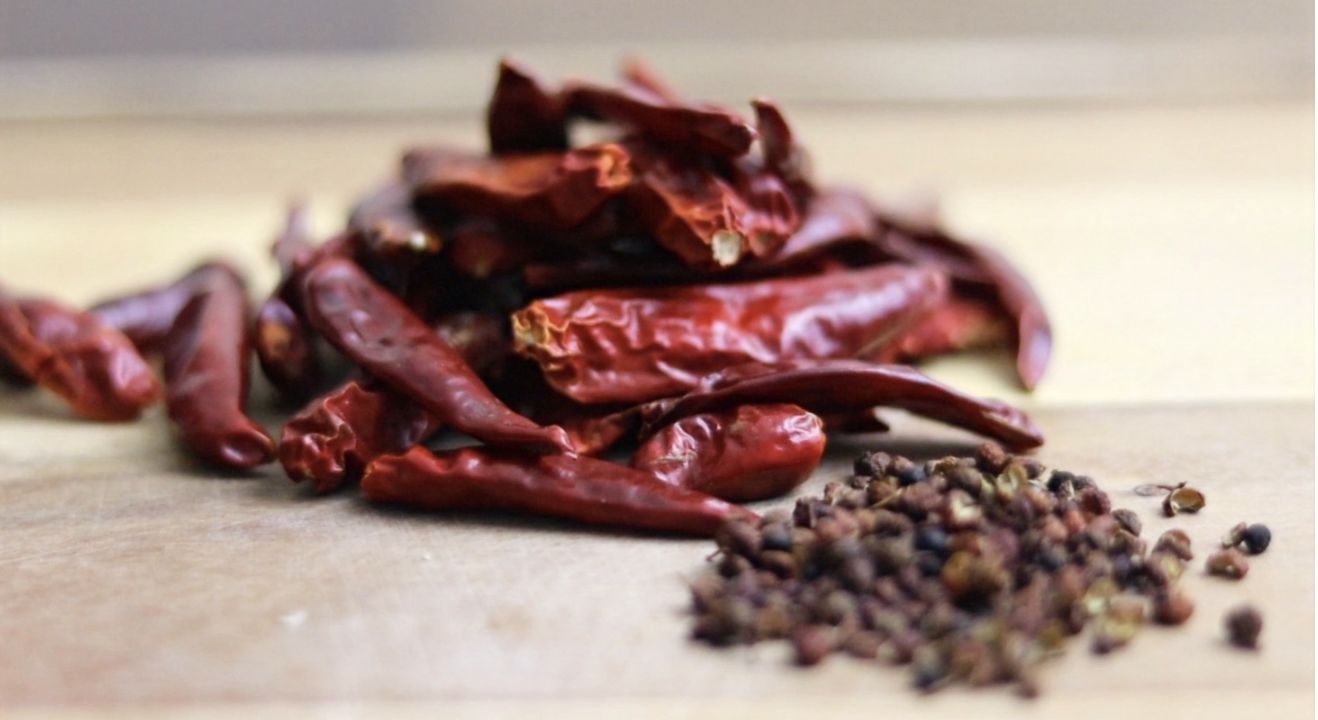 Let's begin by making the dried chilli spice that we will add to the dish just before serving. This mix is known as the Dao Kou La Jiao and will give the dish a refreshing heat. In a pan add 1-2 tbsp of cooking oil and place onto a high heat. Add 2 tbsps of sichuan peppercorns and approximately 15 whole dried red chillies. Fry the spices for 2 minutes until fragrant and when the chillies become slightly darkened in colour. When ready drain the chillies and peppercorns from the oil and place them onto a chopping board. Next, chop the spices until as fine as you can make them then place into a small bowl and set to one side for now.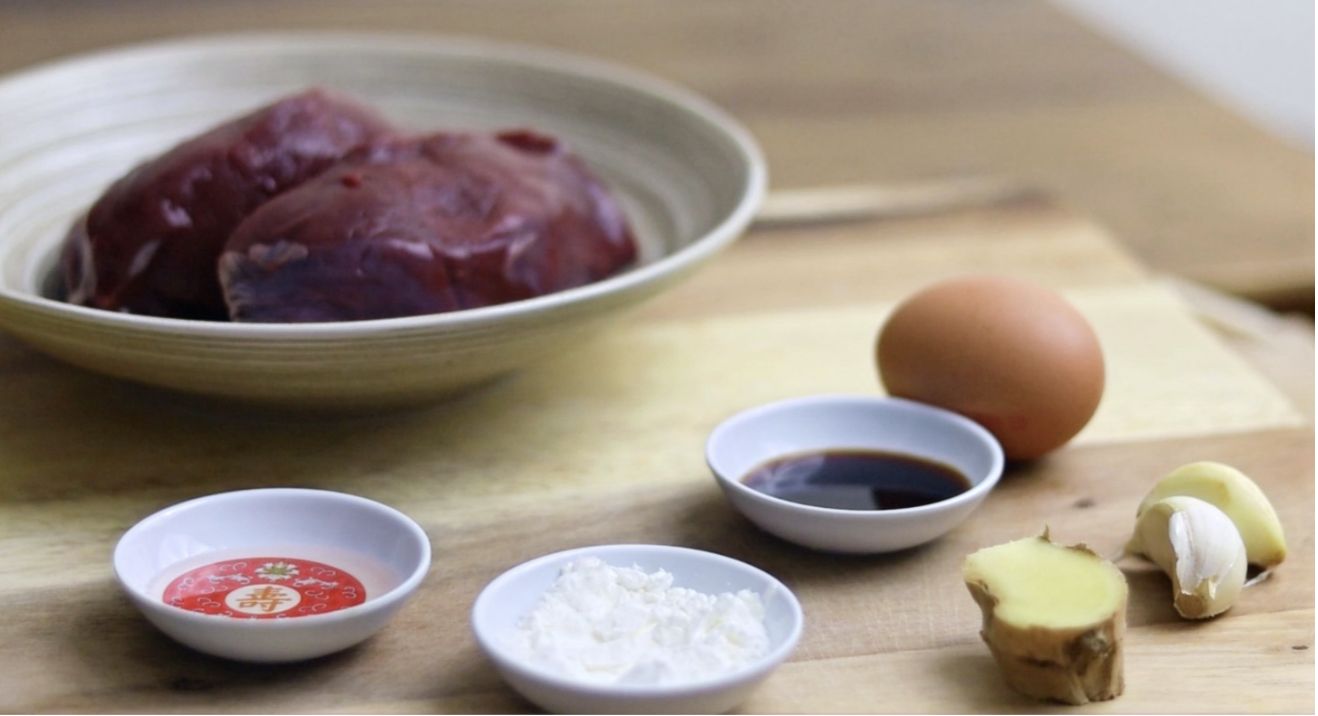 2. Now to marinade the venison, this step is best done 30 minutes before cooking the rest of the dish. Start by slicing 500g of venison fillets into thin bite sized pieces. When sliced, place into a mixing bowl then add 2 finely minced garlic cloves, 5g minced ginger, 2 tbsp light soy, 1 tbsp rice wine, 1/4 tsp white pepper and 1 egg white. Begin to mix the marinade into the venson by hand until all of liquid has soaked up into the meat. Now dilute 1 tbsp of cornflour with 2 tbsps of water then when smooth add to the sliced venison and mix well until the venison becomes velvety in texture. Place to one side and marinade for 30 minutes.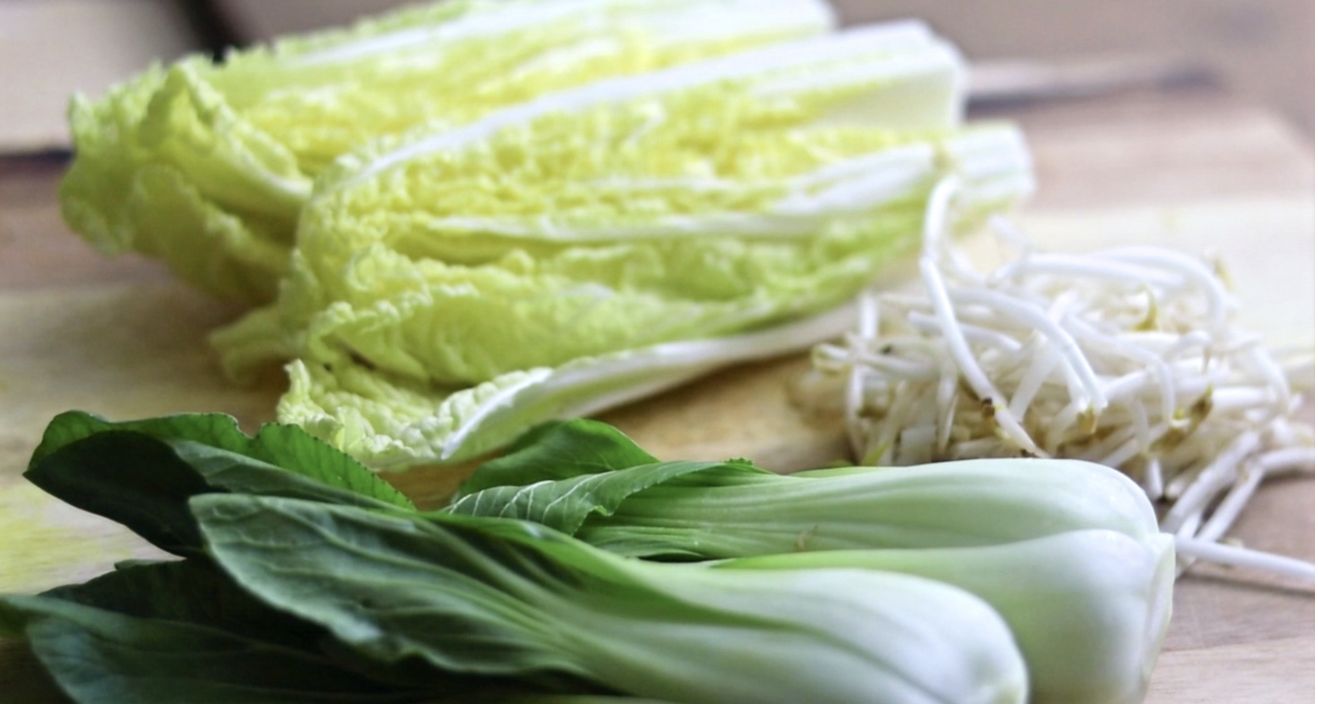 3. Just before we begin to cook we now want to prepare a few vegetables that will give the dish some texture and a little bit of freshness. You can use various other vegetables if you wish, however, this is what I went with. Wash and pick 100g of beansprouts, slice 2 pak choi into bite sized pieces and slice 1 Napa cabbage into 1/4s then into bite sized pieces also. Place the veg to one side and we can now begin to cook.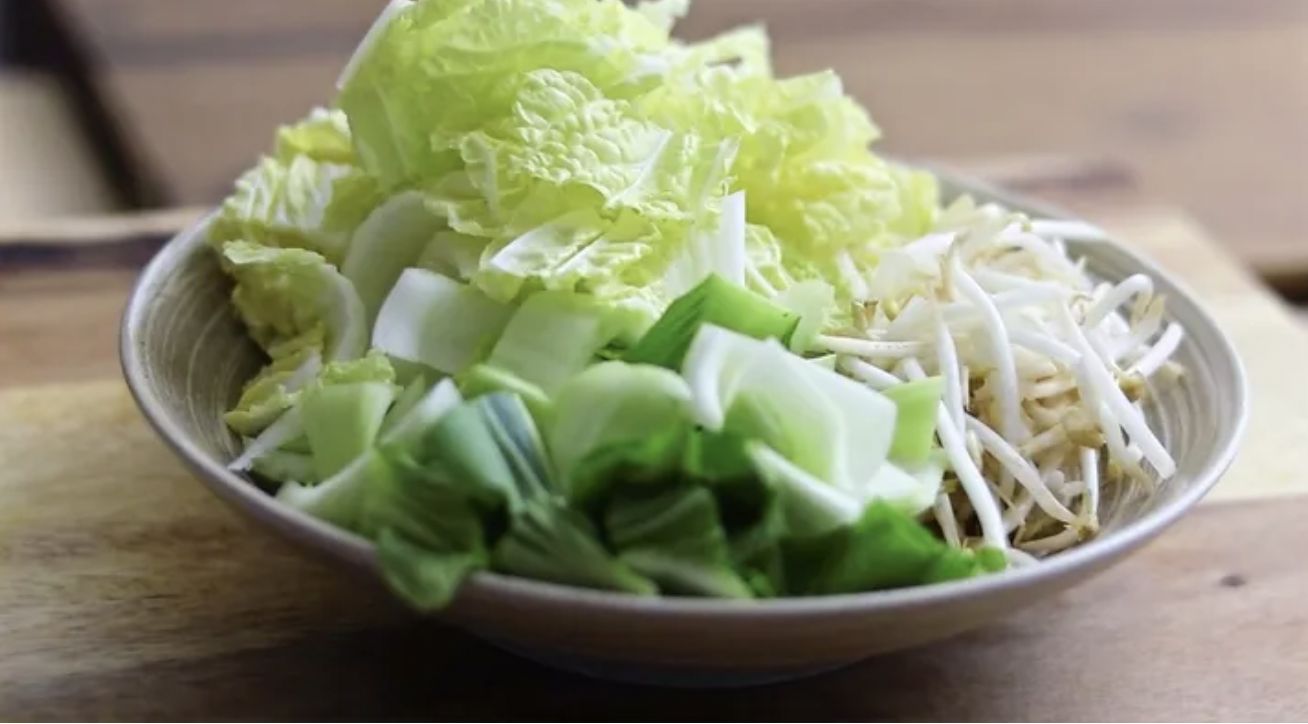 4. Before we move onto the broth we want to sear and wilt the vegetables. Add a drizzle of oil to a pan and place onto a high heat. When hot add the sliced cabbage and pak choi first. Stir fry for 2-3 minutes until wilted then add all of the beansprouts. Continue to stir fry for a further minute then place the vegetables onto a plate for now. We are not looking to completely cook the vegetables as we are after a nice crunch to add to the dish.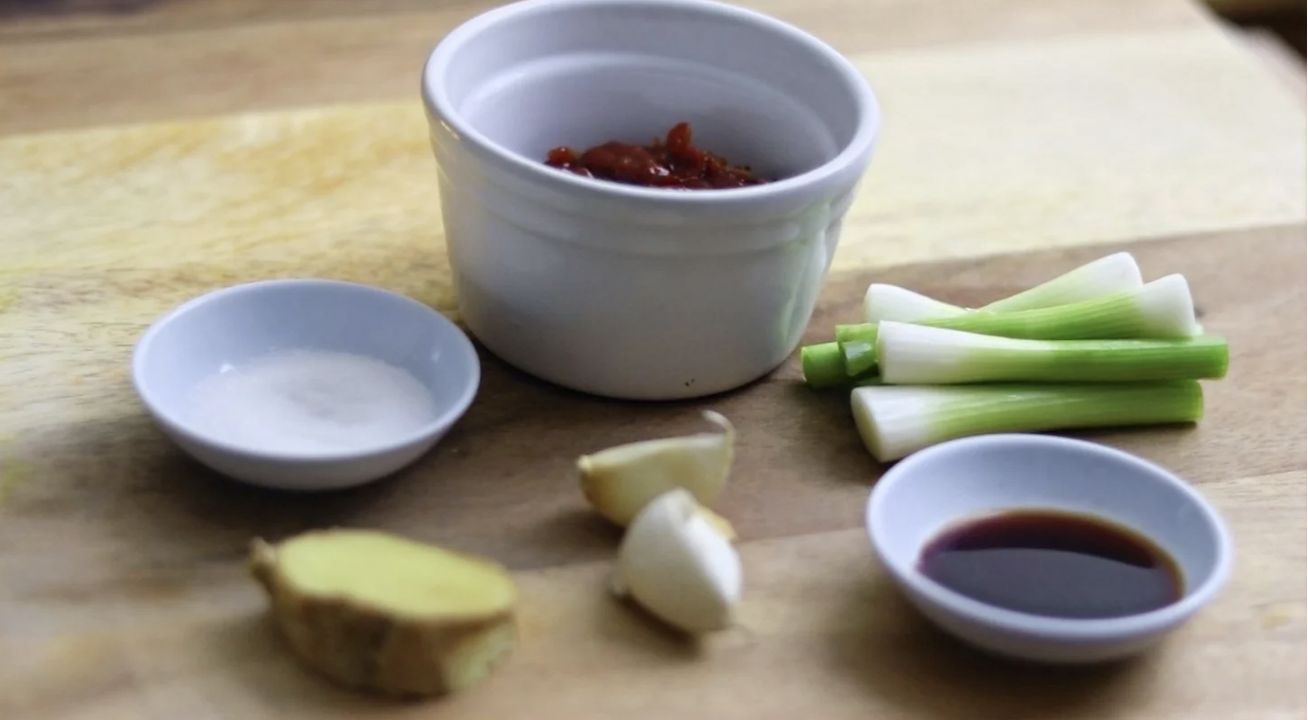 5. All that's left now is to make up the broth and to add the sliced venison. Start by finely mincing 2 spring onions (white part only), 2 garlic cloves and 5g of ginger. Next add a drizzle of oil to a pan then add the garlic, spring onion and ginger. Briefly fry for 2-3 minutes on a medium heat until fragrant. When ready, add 3 tbsp doubanjiang, mix well then deglaze the pan with 1-2 tbsp light soy, 2 tsp white sugar then add 500mls of chicken stock. Bring the liquid up to a boil then simmer for 5 minutes to slightly reduce.
6. After a few minutes the broth should be much more balanced and reduced. At this point we now want to add all of the sliced venison then lightly poach for a further 5 minutes in the broth. Whilst poaching the venison impurity's may rise to the top of the broth, simply remove these by using a small sieve or spoon. When the venison is cooked to your liking adjust the seasoning if needed by adding additional light soy, sugar or a pinch of white pepper then when ready we are set to serve…
7. Just before serving heat approximately 75mls of cooking oil in a small saucepan and wait for the oil to become smoking hot. Next in serving bowls add the blanched vegetables stir fried earlier then pour over the broth and venison. Top the broth with some of the dried sichuan chilli spice mix made earlier then finally drizzle the hot oil over the top. Finish with some freshly sliced coriander, spring onion and nourish…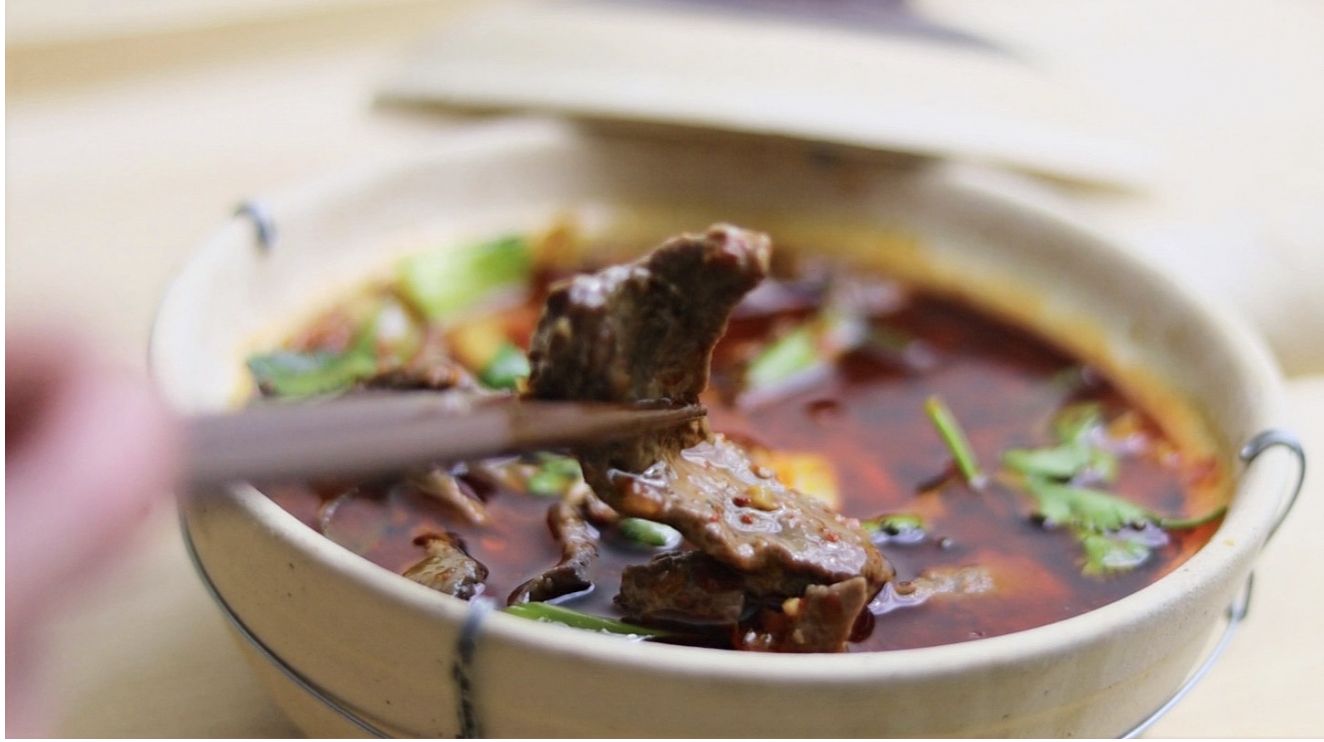 This dish also works perfectly with various cuts of beef such as ribeye, fillet or rump or even thinly sliced pork, fish or tofu. The pouring of the hot oil at the very end is really what takes this dish to that next level, therefore, ensure that the oil is smoking hot before pouring. I hope you like this recipe and peace as always!
2 tbsp sichuan peppercorns
2 spring onions (white part)
500ml chicken stock or water
Vegetables and additional ingredients: