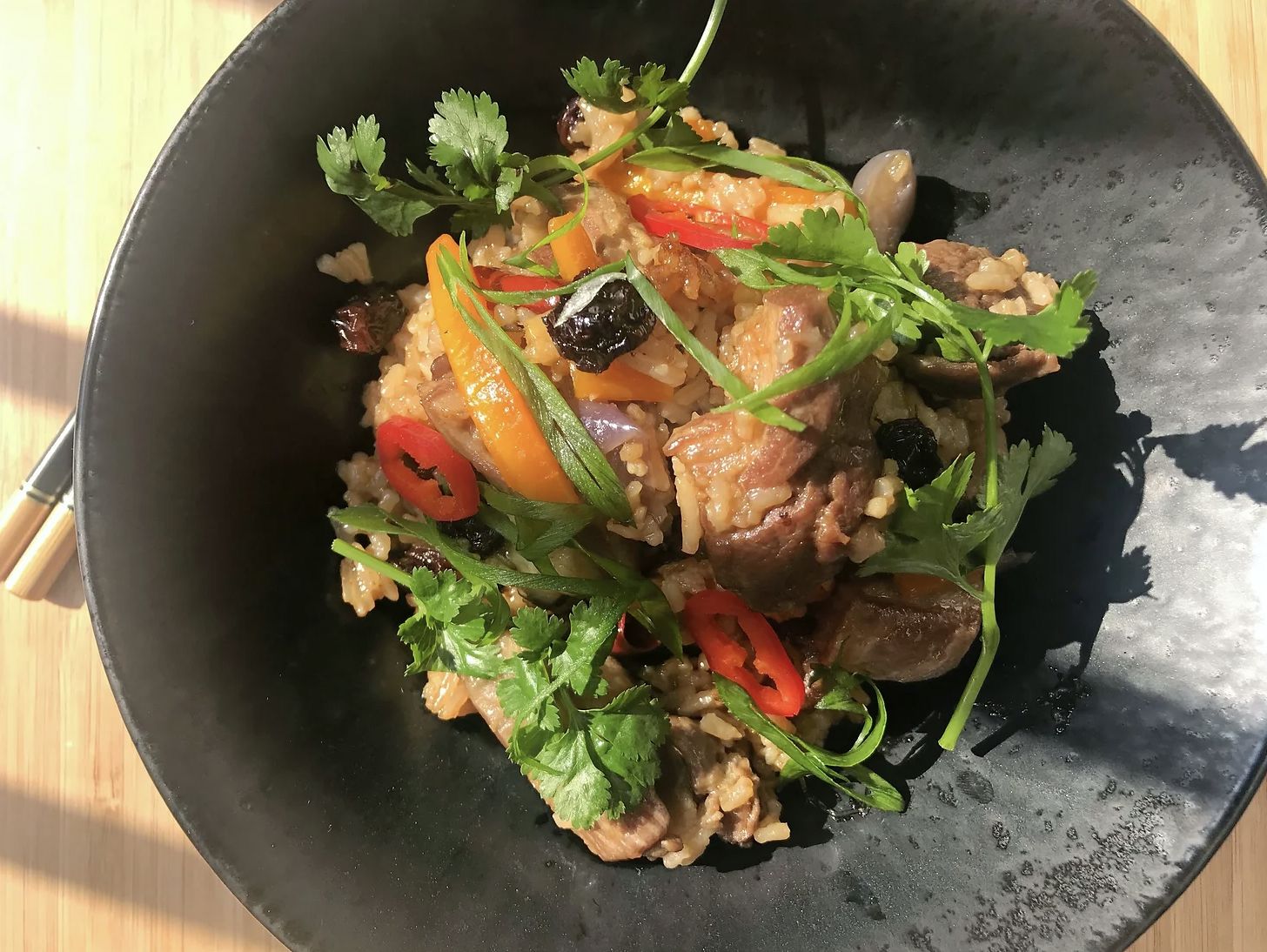 This dish originates from the northern parts of China, and cumin and lamb is the perfect match the flavour profiles are quite similar to Middle Eastern braised lamb dishes, although the soy umami is what really separates it. This is one of those one-pot dishes that is easy to prepare for a family. Let's cook!!!
Let's start with the lamb, cut into bite sized cubes and season with salt and pepper. Add the lamb to a hot pan with a splash of oil then sear until nicely sealed all over. Next attack with aromats, add crushed ginger, sugar, chopped dry chilli, sliced garlic, coriander seeds, cumin, chilli powder, sliced red onion and fry until fragrant.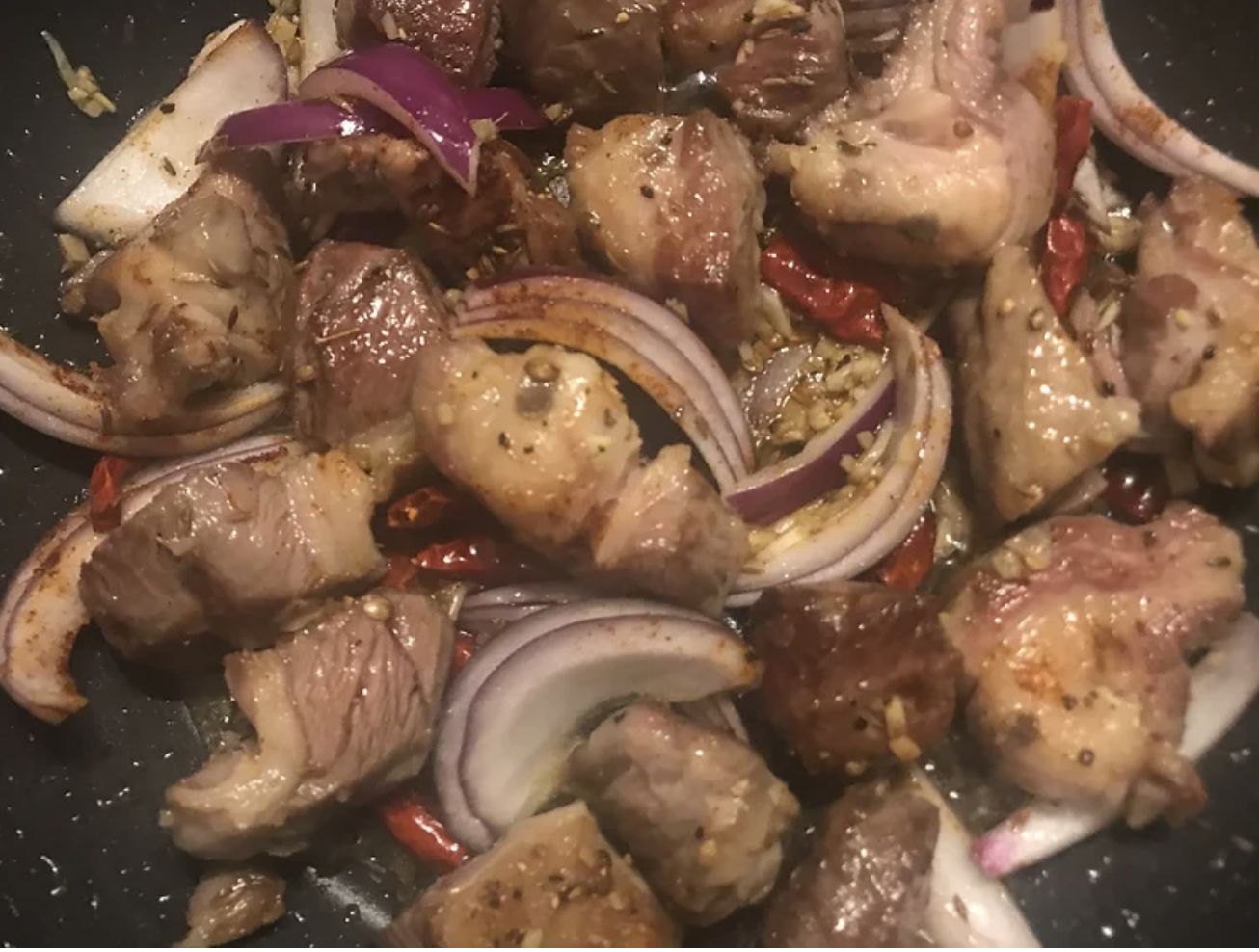 2. Now add light soy, dark soy, black vinegar, and water, then simmer for around 15 minutes on a medium heat to cook the lamb.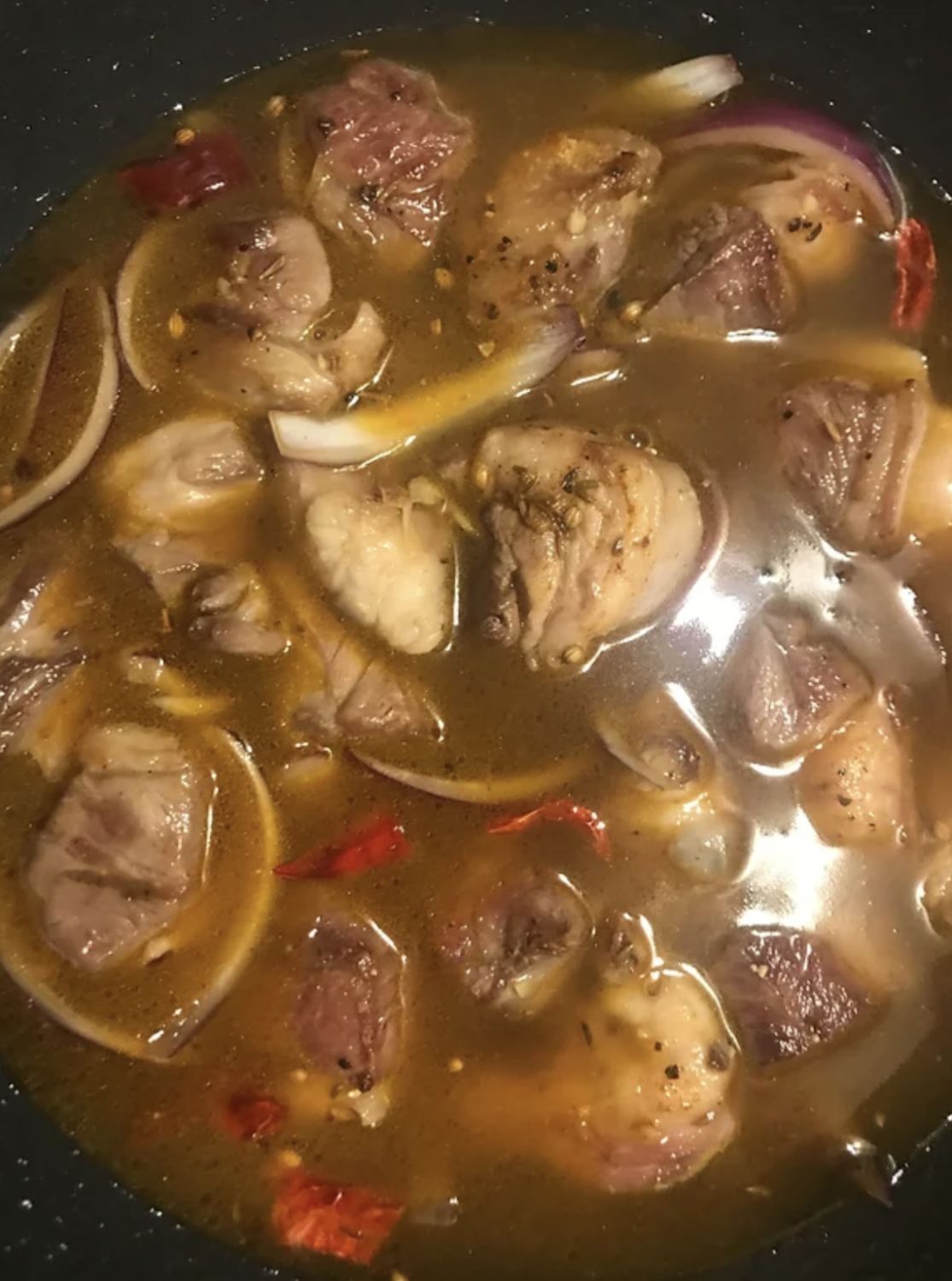 3. Wash the rice well and chop the carrots into a julienne. Then add the carrots and the rice to the lamb and turn the heat down to a slow simmer. Cover with a lid and cook slowly for approximately 20 minutes or until the rice is cooked and has absorbed all the liquid.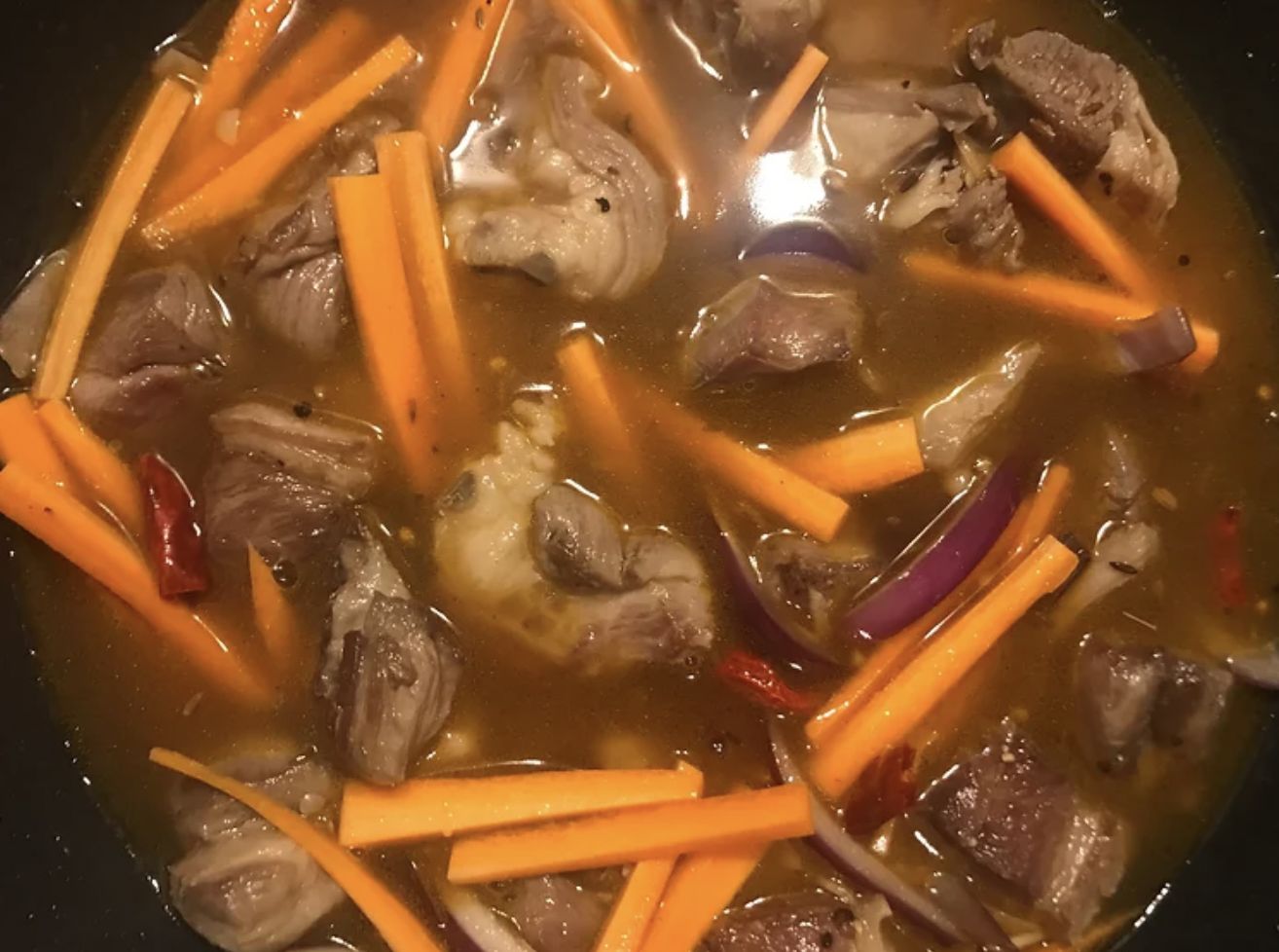 4. Just before we serve check the seasoning by adding salt, pepper and more soy if needed. Add raisins, chopped coriander and sliced spring onions then divide into 4 bowls. Have fun making this super simple dish!!!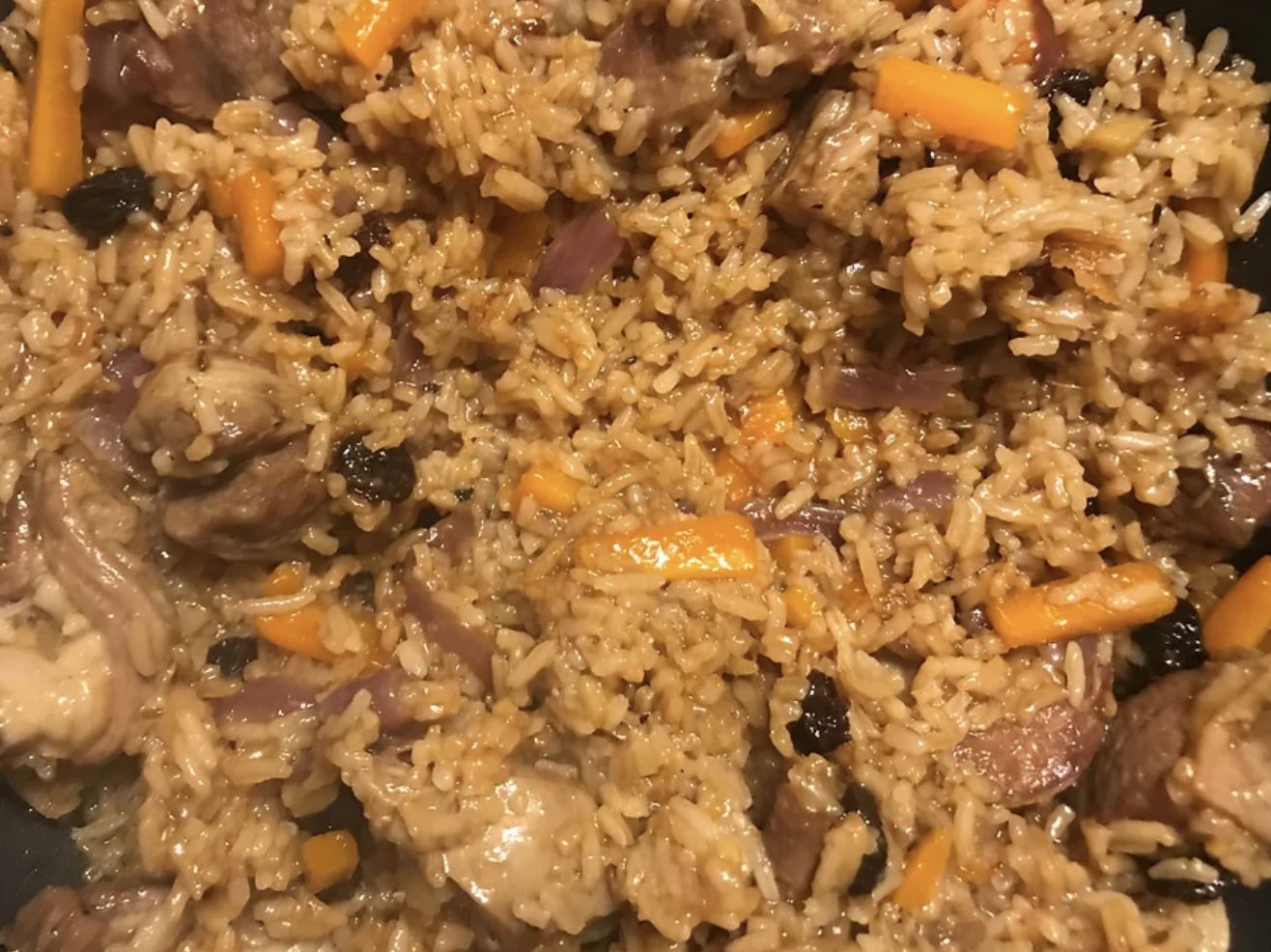 For this style of dish, it would be fine to used beef or pork instead of lamb if you like, and as for the vegetables you can play around with what you have lying around. I think adding crushed toasted cashew nuts over the top would be another great addition. Have fun…
2 tbsp black rice vinegar (or white rice vinegar)