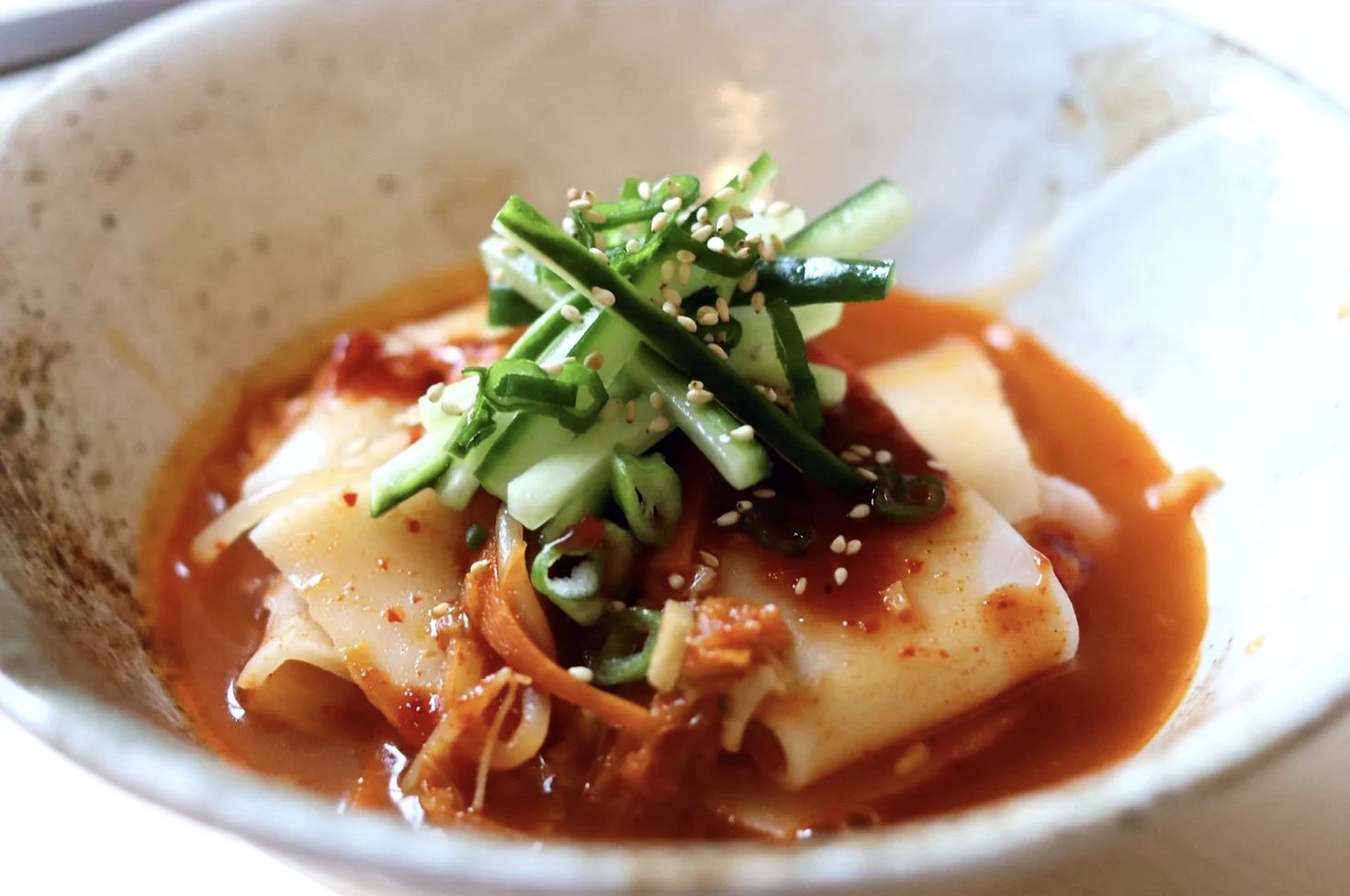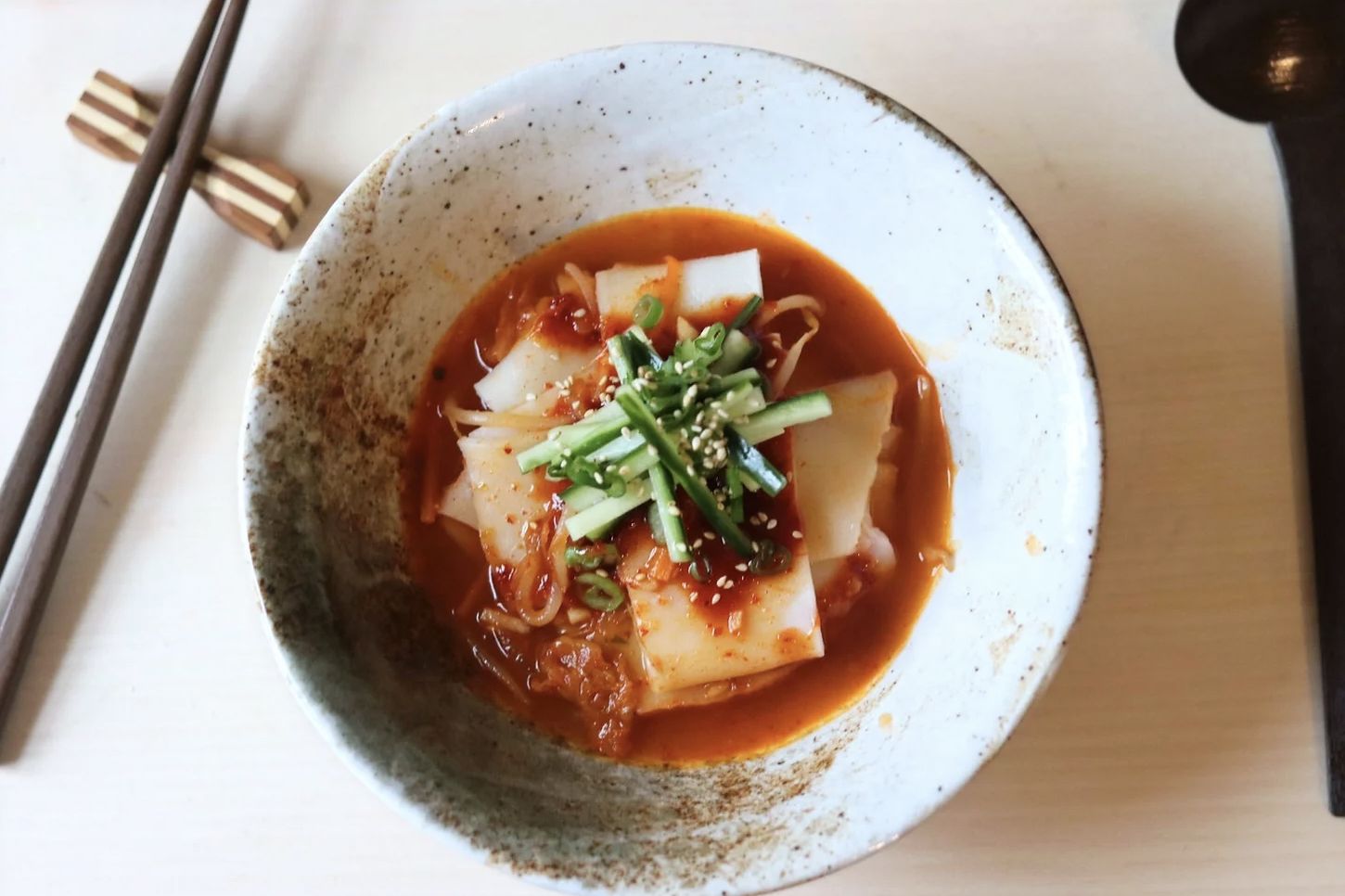 For this recipe, I wanted to highlight how to make flat udon noodles from scratch. Making fresh flat udon is a game changer and the texture is ridiculous! As for the rest of the dish I wanted to make a fragrant spicy kimchi base broth that would carry the udon! The only cooking process used for the udon was boiling, therefore, I wanted to make something that would make the udon more interesting! The udon is made with only a rolling pin and cut with a knife so I highly recommend anyone to try making these as opposed to buying them! Trust me…Let's make udon!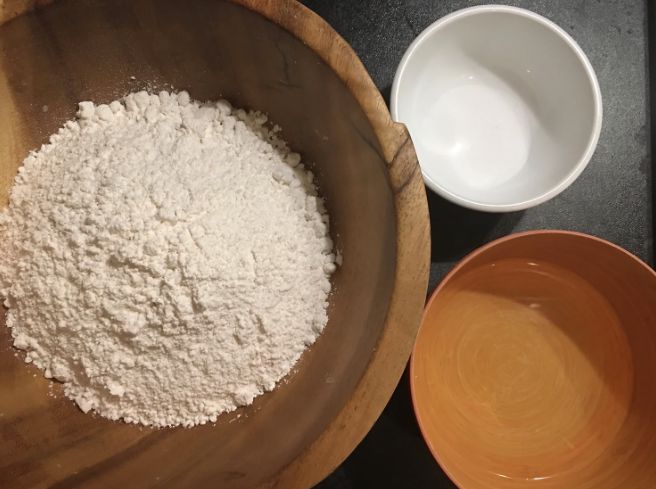 1. Let's start by making the udon. The dough when making udon is incredibly dry and takes a lot of effort to kneed as its so hard. The amount of water you will use will really depend on how much moisture there is where you make them. Therefore, its best to add the liquid gradually to prevent the dough from becoming too moist. Now in a large mixing bowl add 400g of plain flour, in a separate small bowl add 175ml of cold water and 16g of salt. Whisk together the salt and water until the salt dissolves then slowly add the salt water to the flour whilst constantly vigorously mixing by hand in a circular motion. Add the salt water in around 4 batches reserving a 1-2 tbsp towards the end if needed. When ready the flour should almost have a crumble consistency meaning the flour is well hydrated. Now start to bring the dough together by needing until a ball of dough is formed (a good 10 minutes of needing).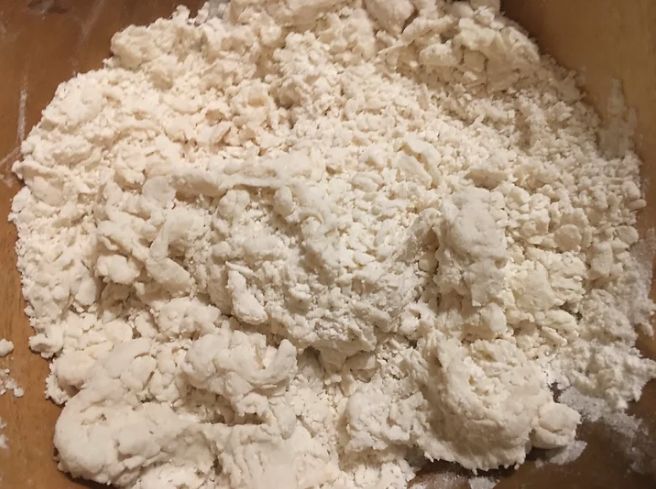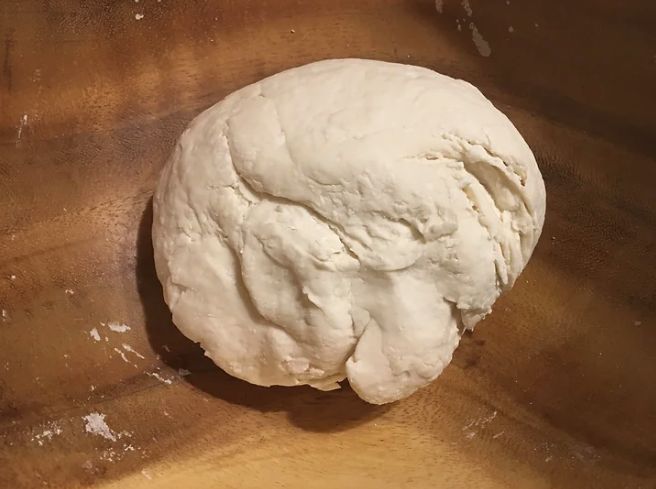 2. Now that we have our ball of dough it's time to mess with the gluten strands as this will give the udon its unique texture. As the dough is still incredibly hard the best way to kneed and more traditional way is to use your feet. I know this seems a bit strange but it is what it is…Place the ball of dough into a ziplock bag then place a towel over the top. Step on the dough so that it forms a flat rectangular piece of dough. Now remove from the bag and roll the dough into a cylinder width ways then place back into the ziplock bag. Flatten the dough again to form a flat rectangular piece of dough. Again remove from the bag when ready and this time roll up lengthways. Repeat this process 4 times then place back into the ziplock bag and rest for 1.5 hours. You can try and do this with a rolling pin if you prefer but it may take a while.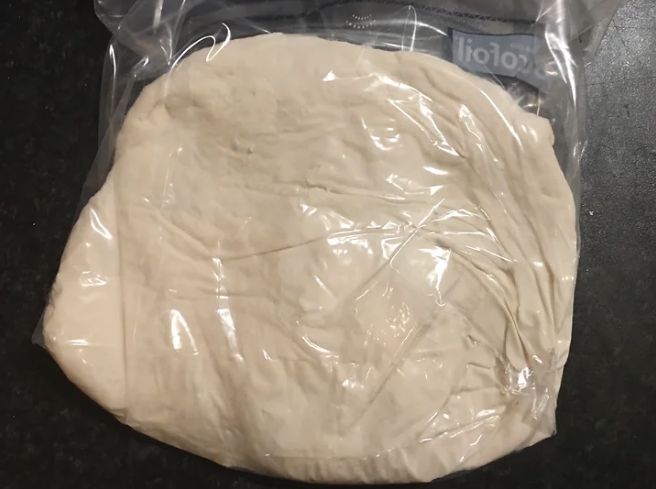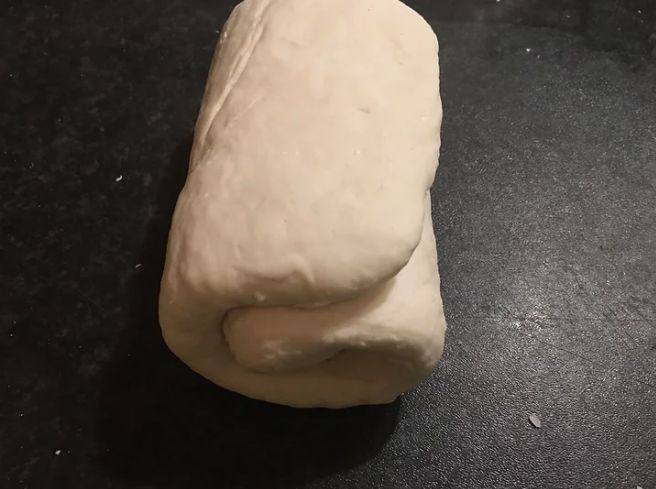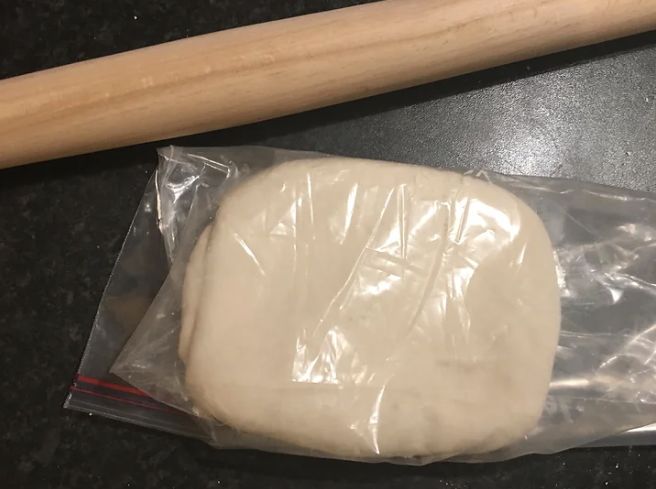 3. After 1.5 hours of resting the dough should become much softer and easier to work with. Lightly dust a worktop with cornflour and place the dough on top. Use a rolling pin to push into the dough to flatten into a square. The easiest way to roll the dough evenly into a square is to turn the dough slightly so that it becomes a diamond shape then roll from corner to corner. Repeat this process whilst turning the dough 90 degrees each time until the dough becomes a large flat square piece of dough. If the dough starts to stick then dust lightly with cornflour.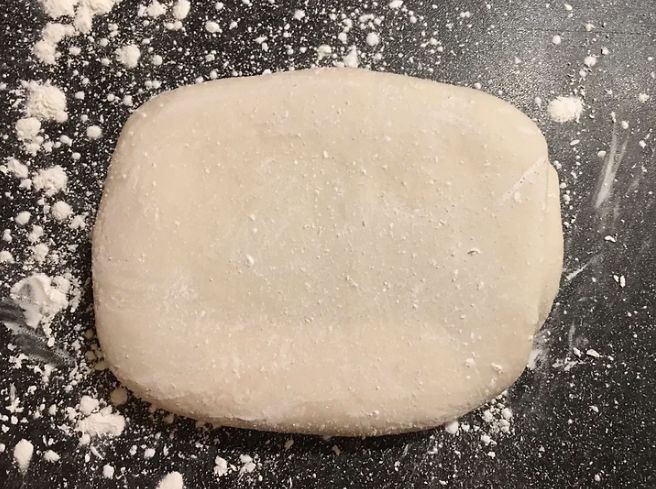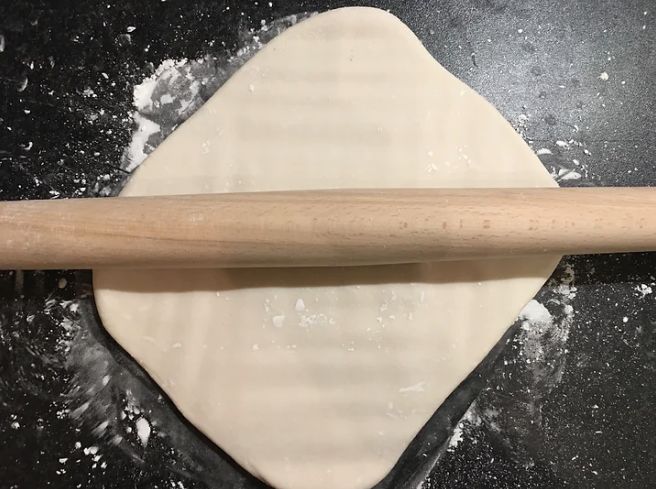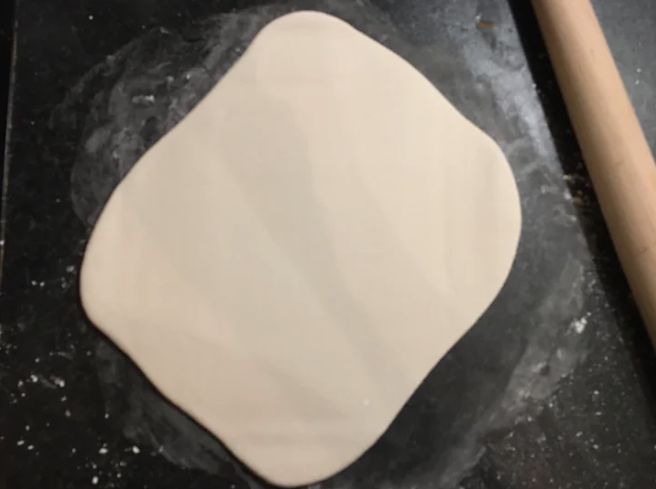 4. To make rolling the dough much easier and to save up on some space cut the dough equally in half to form 2 sheets of dough. Work with each piece of dough individually until both sheets are approximately 1/8 of an inch in thickness. The best way to roll out the dough is to use a rolling pin to assist by wrapping up the dough onto the rolling pin then rolling. When both sheets of dough are rolled out to approximately 1/8 of an inch thick dust one last time with cornflour and we can prepare to cut into noodles.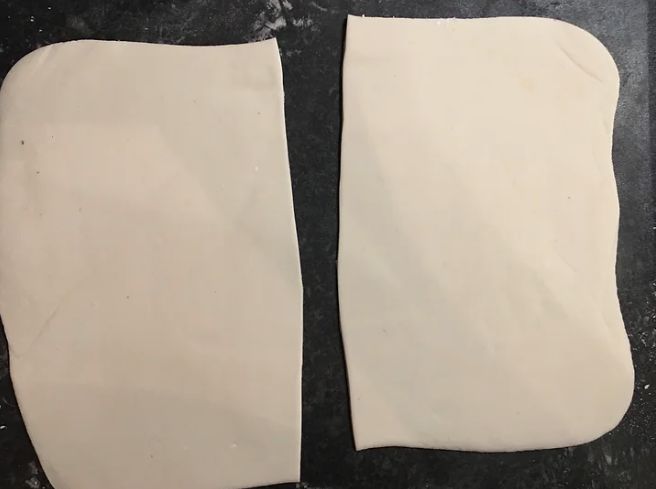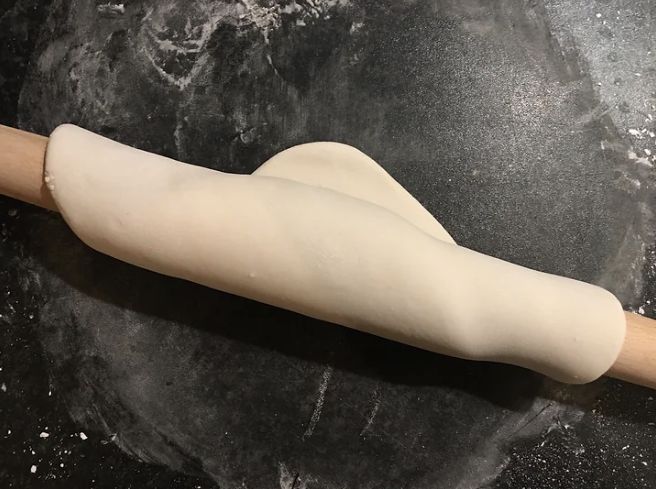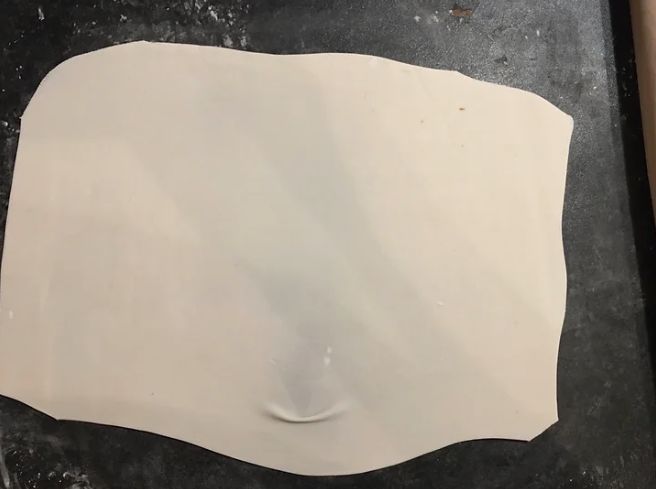 5. Before we cut the noodles, fold each sheet of dough in half then cut into two where the fold is to form 2 separate sheets of dough. We are after the width of each piece of dough to be approximately 20cm long that will create 20cm long noodles. Place all the sheets of dough on top of each other to create 4 layers of dough. Use a ruler to measure out the thickness and as a guide then cut the dough to make noodles approx 20cm in length and 1.5 inches wide. When all of the noodles are cut dust again with cornflour and stack the noodles onto a tray and cover with clingfilm.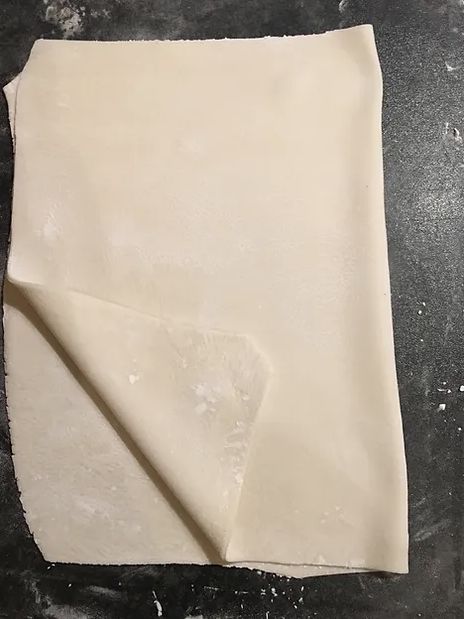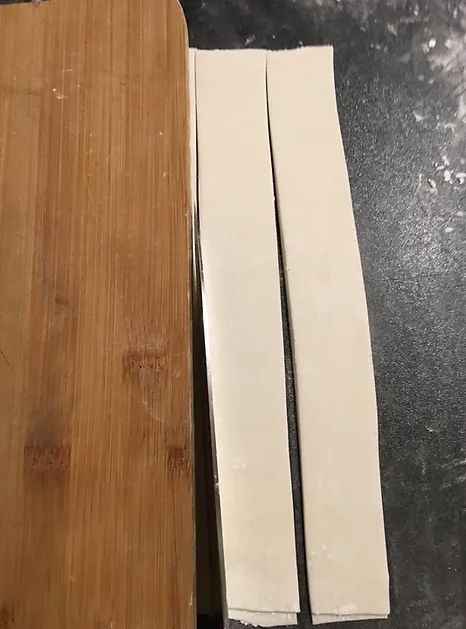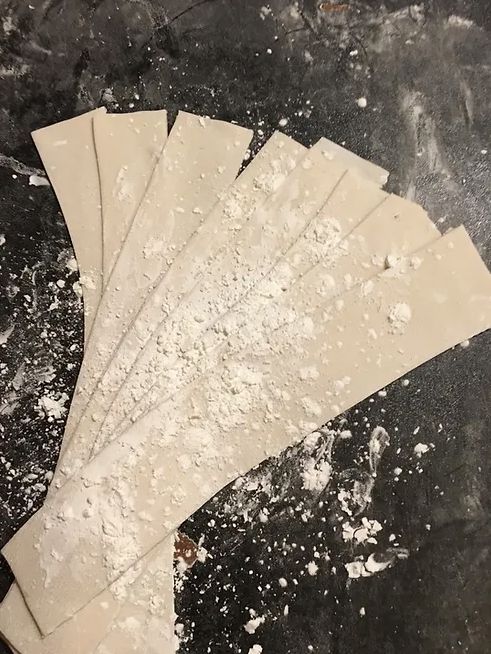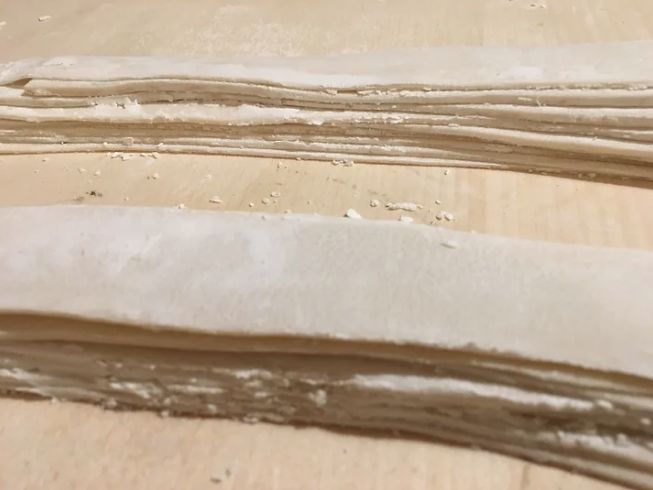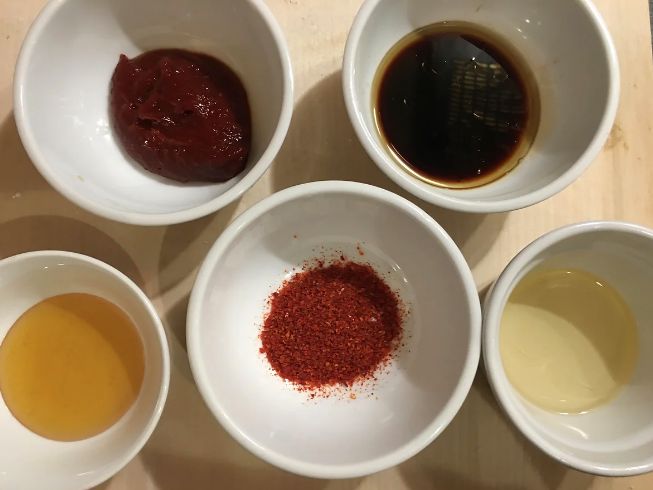 6. Now that the noodles are good to go let's prep the last components, in a mixing bowl simply add 1 tbsp gochujang, 2 tbsp honey, 1 tbsp korean chilli powder, 2 tbsp light soy, 2 tbsp sesame oil, 1 tsp rice vinegar and 2 tbsp of mirin. Mix all of the ingredients until a smooth paste is made then place to one side for now.
Vegetables & Pickled Cucumber: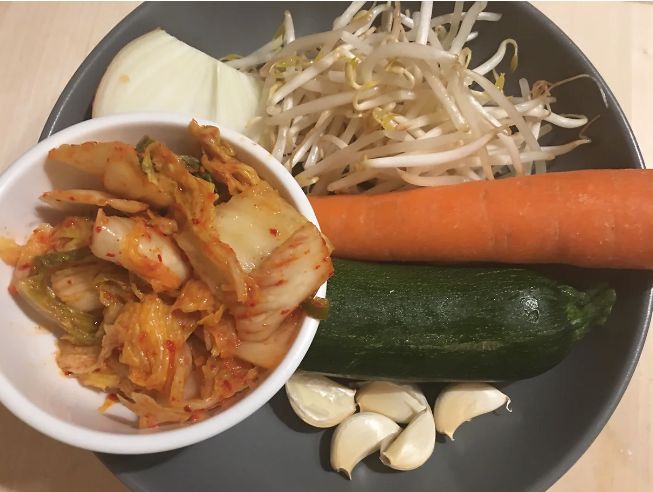 7. For the vegetables, start by washing, peeling then cutting 1 carrot into a fine julienne, then slice 1/2 courgette into julienne, cut 1/2 white onion into slices, peel and finely mince 4 garlic cloves, wash 30g beansprouts then roughly chop 50g of kimchi.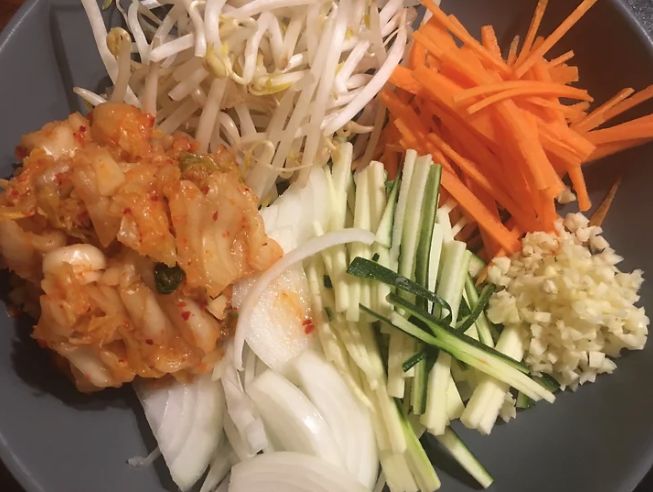 8. To make the pickled cucumbers, in a bowl add 4 tbsp rice vinegar and 2 tbsp of white sugar then whisk until the sugar dissolves. Now cut 1 cucumber into batons and add to the marinade. Leave the cucumber to pickle for at least 15 minutes.
9. Now to make the broth, in a pan add a small drizzle of oil and place onto a medium heat. Add the julienned carrot, courgette, onion, minced garlic, chopped kimchi and beansprouts and stir fry for 5 minutes until fragrant. When ready Add approximately 3/4 of the gochujang paste we made earlier reserving 1/4 for a topping the end. Cook for a further 2 minutes then add the beansprouts and 500ml of water. Turn the heat up to high and bring the broth up to a boil. When boiling turn down to a simmer and cook out the broth for 20 minutes.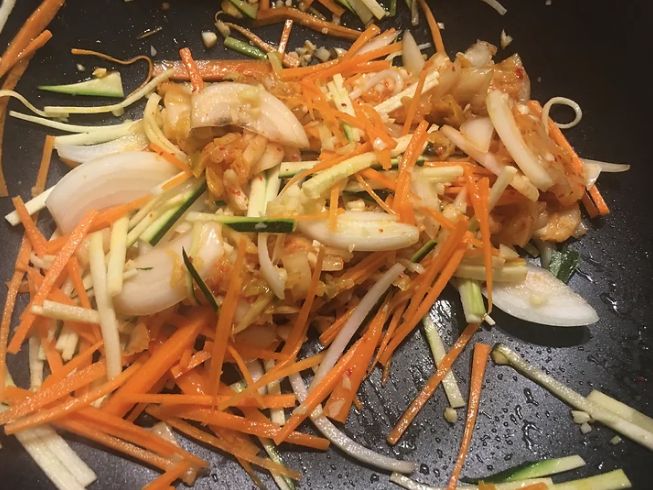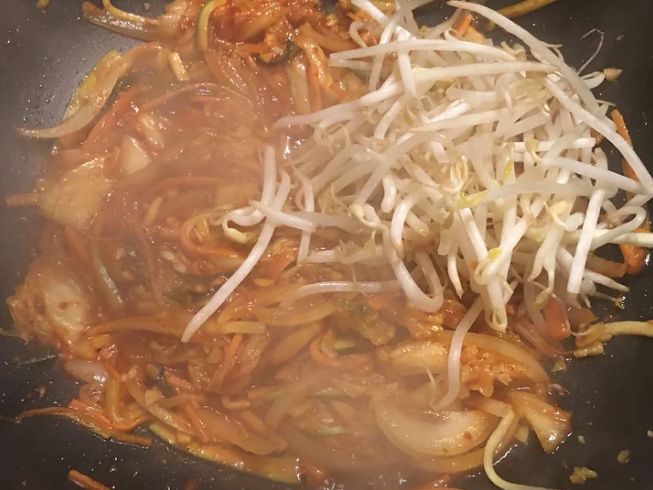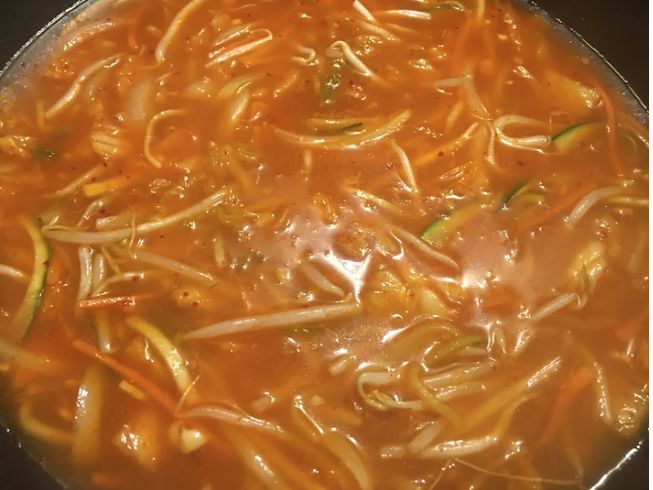 10. Were nearly ready, last thing to do is to cook the udon. Place a large pan of water onto the heat and bring up to the boil. When boiling add the udon in batches and cook for 10-12 minutes depending on thickness. Occasionally gently stir the noodles with chop sticks to prevent them from sticking. When the noodles are cooked they should have a slight bite but still soft. When cooked carefully shock the noodles by placing into ice cold water, then wash to remove some of the excess starch content. Place the noodles onto a tray and we are now good to serve.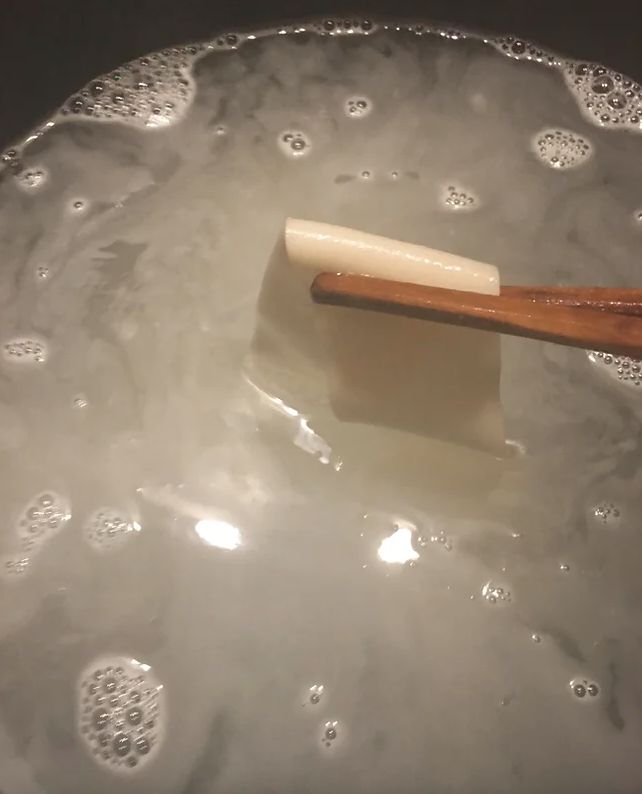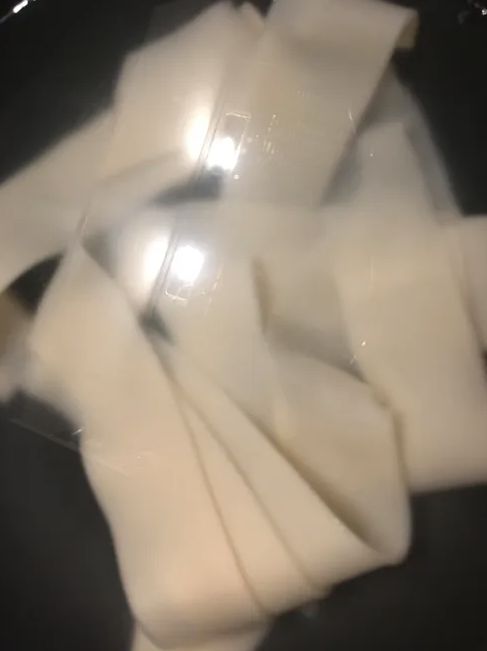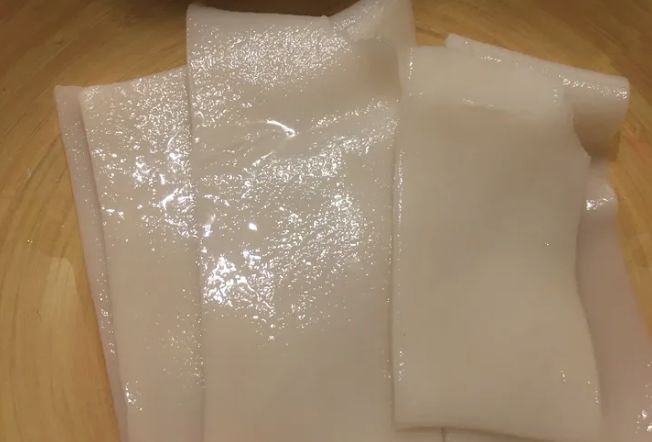 11. Now we are good to go, to serve add a decent portion of the cooked udon into the centre of the bowl then ladle over some hot kimchi broth and vegetables. Top with some of the raw gochujang paste we reserved earlier, some toasted sesame seeds and a good handful of pickled cucumber. Hope you like this simple delicious recipe!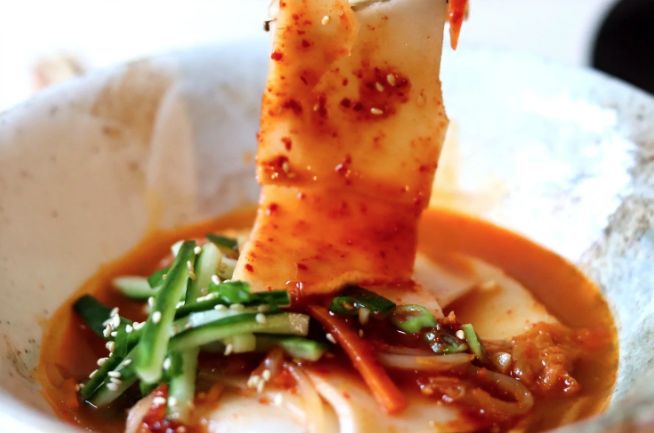 If you want to skip the whole noodle-making process then you could use packet udon or a dry ho fun as an alternative, however, it is the texture of fresh noodles that really makes the dish special. As for the broth, you can make miso or soy-based broth if you don't like Korean food. If you would rather this recipe be a dried fried noodle then just add the gochujang paste without adding the water to make it a broth. Have fun making fresh udon I'm sure when you taste them you will get it!
1 tbsp korean chilli flake