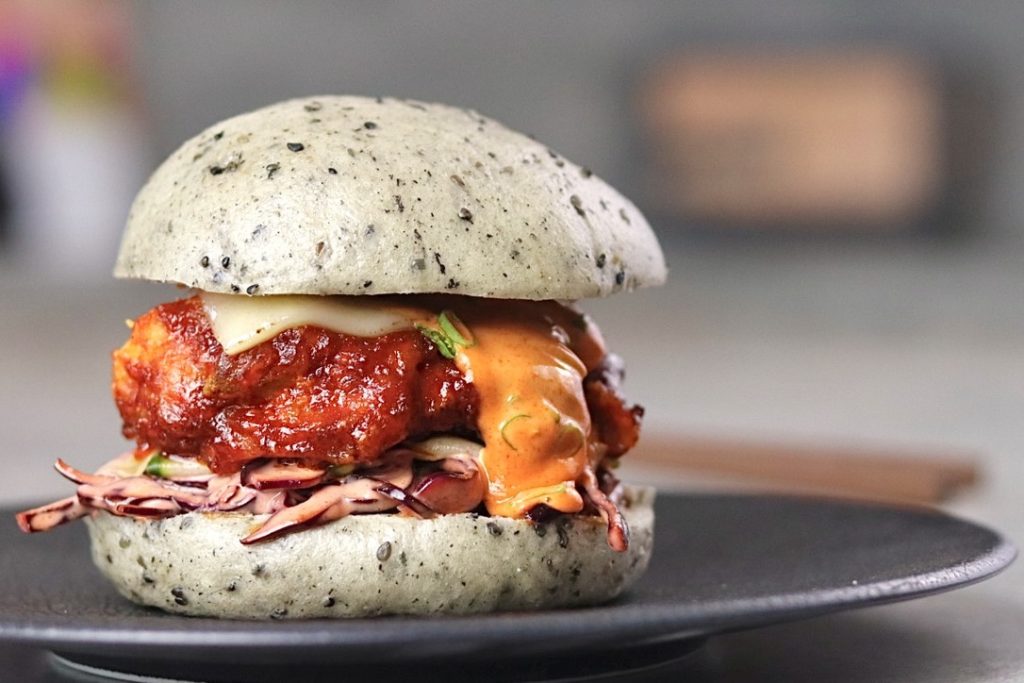 A few days prior to coming up with this recipe I was heavily craving a burger of some kind and some Korean fried chicken, therefore, that is simply how this recipe came about. I'm not the biggest fan of burger buns so that made me want to use Baos alternatively to act as the bun! The Baos are made with black sesame to mimic a sesame seed bun and the rest is the usual antics that you would probably find in some form of Korean fired chicken sandwich. With all that said this Bao-ger was immensely good and this is how I made it!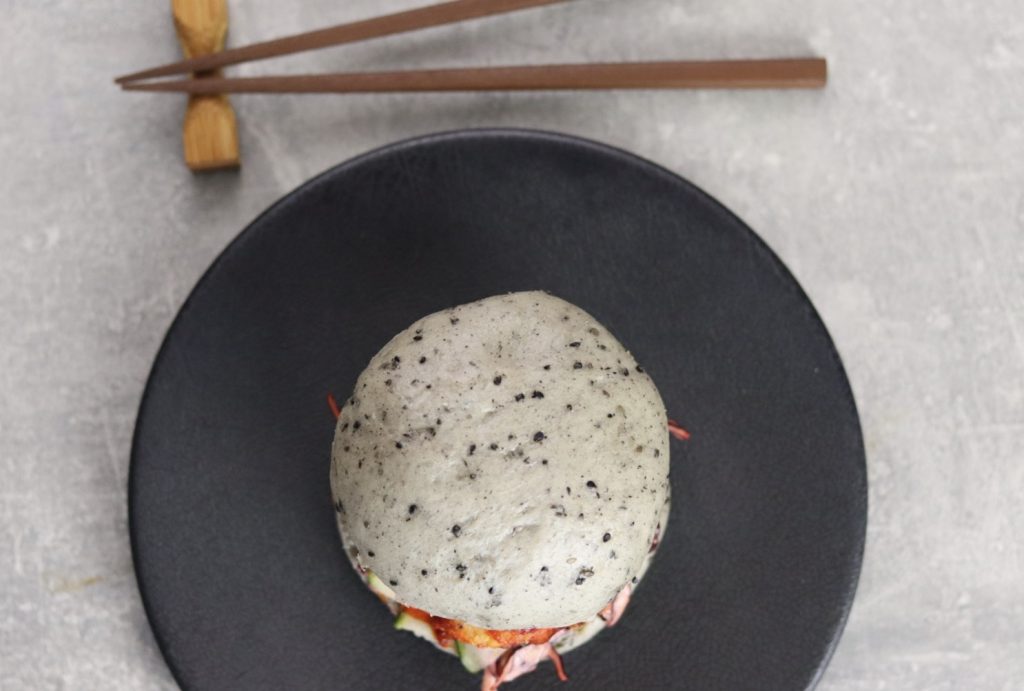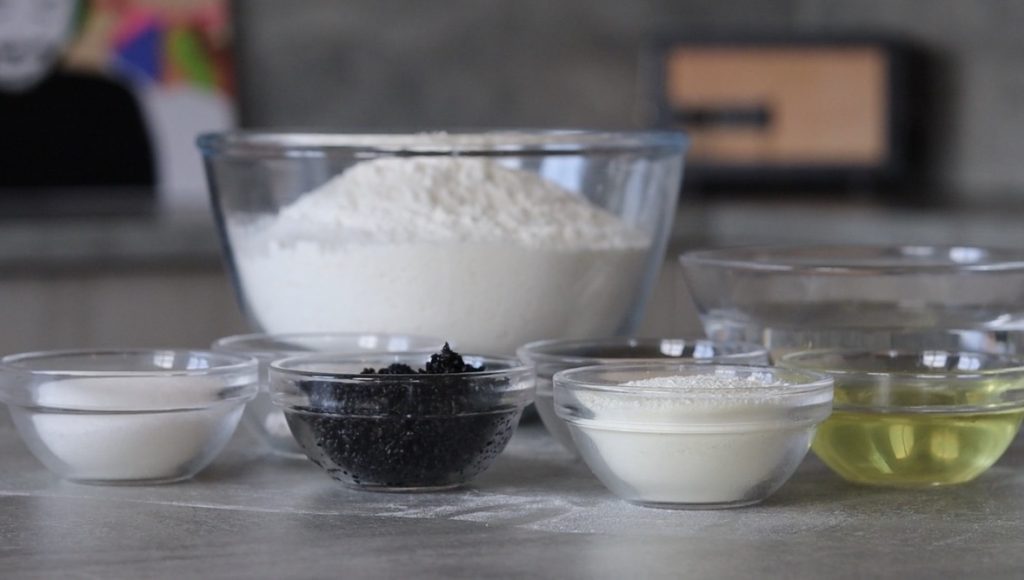 1. First we need to make up the Bao dough as this will take a little time to proove so best start here. In a small jug measure out 200mls of tepid water then add 5g of instant yeast. Mix well and allow the yeast to activate and begin to foam. Next, in a large mixing bowl add 370g of plain flour, 5g baking powder, 30g skimmed milk powder, 35g white sugar and 40g of black sesame powder (ground black sesame seeds) then mix the dry ingredients well.  when the yeast is ready add to the dry ingredients along with 35mls of neutral cooking oil.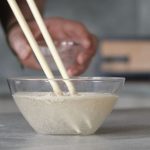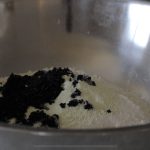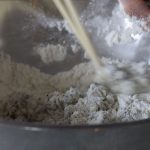 2. When the yeast is ready, add all to the dry ingredients along with 35mls of neutral cooking oil. Mix well with a pair of chopsticks or a spatula until the flour becomes more manageable then when ready begin to knead by hand until a rough ball of dough is formed. When the dough is cohesive, empty out onto a worktop then knead for around 5-10 minutes until slightly smoother and elastic. When ready roll back into a ball then lightly grease the large mixing bowl with a touch of neutral oil and add the dough. Cover the bowl and allow to proove in a humid area for 1 1/2 hrs.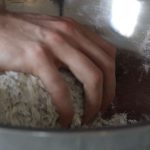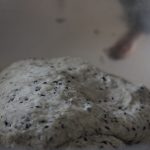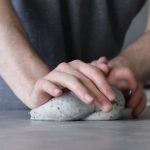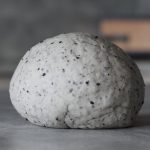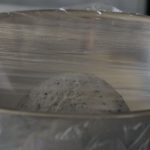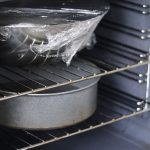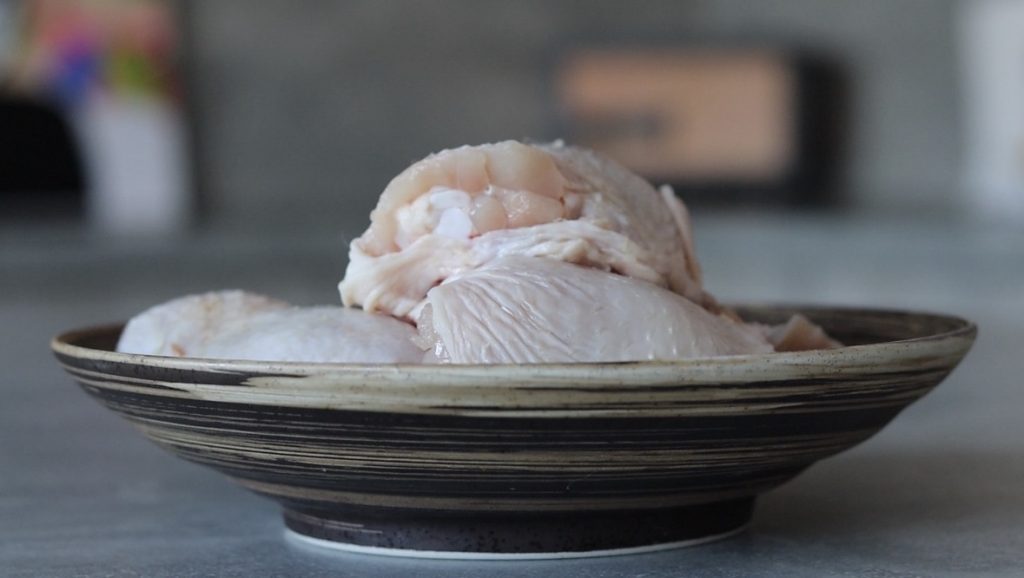 3. Whilst we wait for the dough to prove we can move onto preparing and marinading the chicken. Start by using a sharp knife to slice around the thigh bone to expose then remove keeping the knife as tight to the bone as possible. Repeat this for 6 chicken thighs then place the now de boned thighs to one side for now.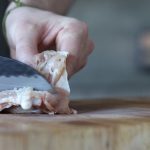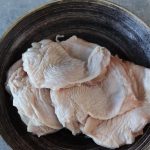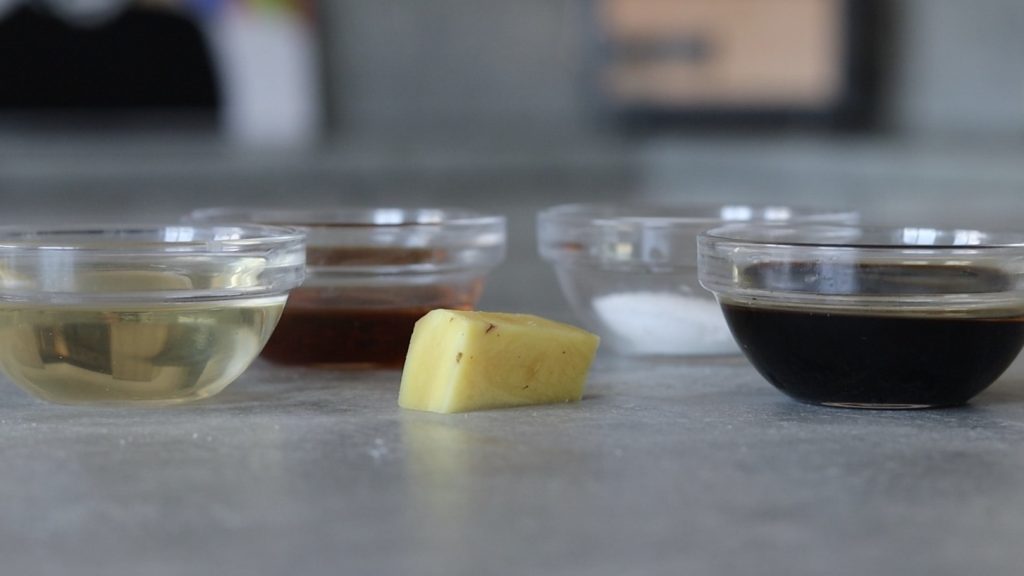 4. Now to make up a simple marinade for the chicken that will add umami and make them super crispy when we come to fry them. In a small bowl add 1 tsp of white sugar, 3 tbsp light soy, 2 tbsp sesame oil, 2 tbsp Mirin, 5g of grated ginger and a pinch of white pepper. Mix well to dissolve the sugar then add the marinade to the chicken thighs and mix really well to coat. Store the chicken to one side and allow to marinade for at least 30 minutes.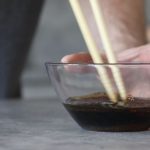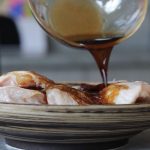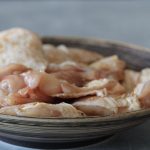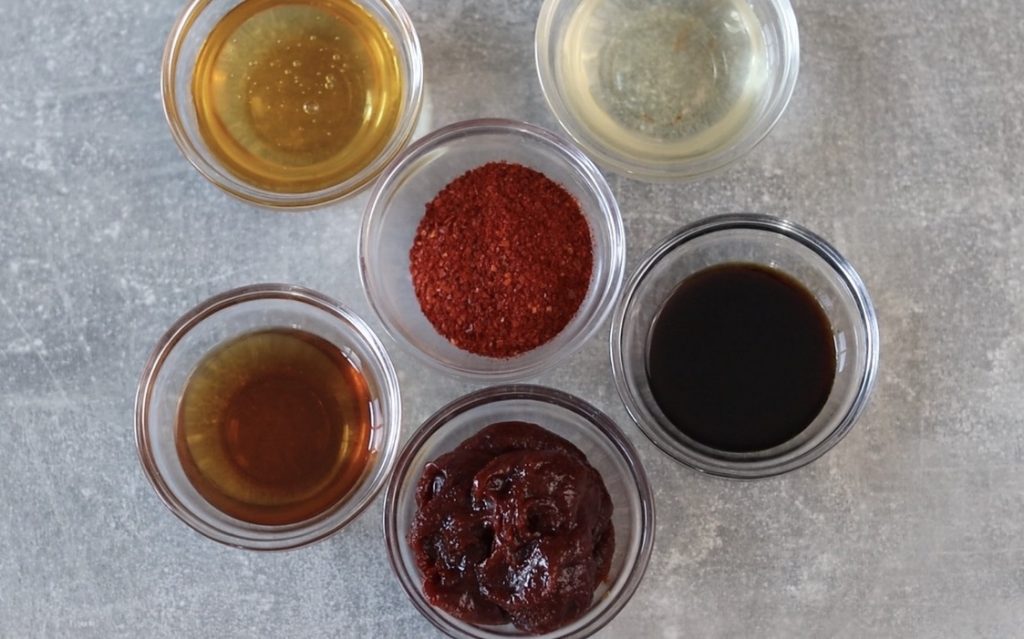 5. Two other components to prepare are the sauce for this sandwich and a classic Korean Gochujang sauce that we will finish the chicken in. For the sandwich mayo sauce in a small bowl simply add 2 tbsps of Gochujang, 5 tbsp of good mayo ideally Kepie mayo and the juice of 1/2 lemon. Mix well and keep to one side. For the Gochujang glaze that we will finish the chicken in to a bowl add 3 tbsps of Gochujang, 2 tbsps of sesame oil, 3 tbsps honey, 2 tbsps Gochugaru (red pepper flakes), 2 tbsps light soy and 2 tbsps Mirin. Also mix this really well and we will come back to these sauces when we finish the sandwich and fry the chicken.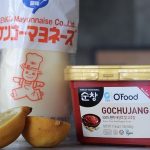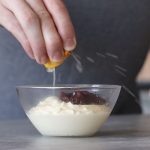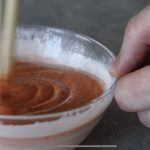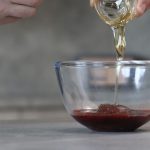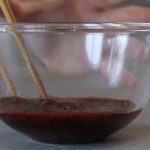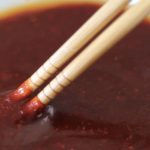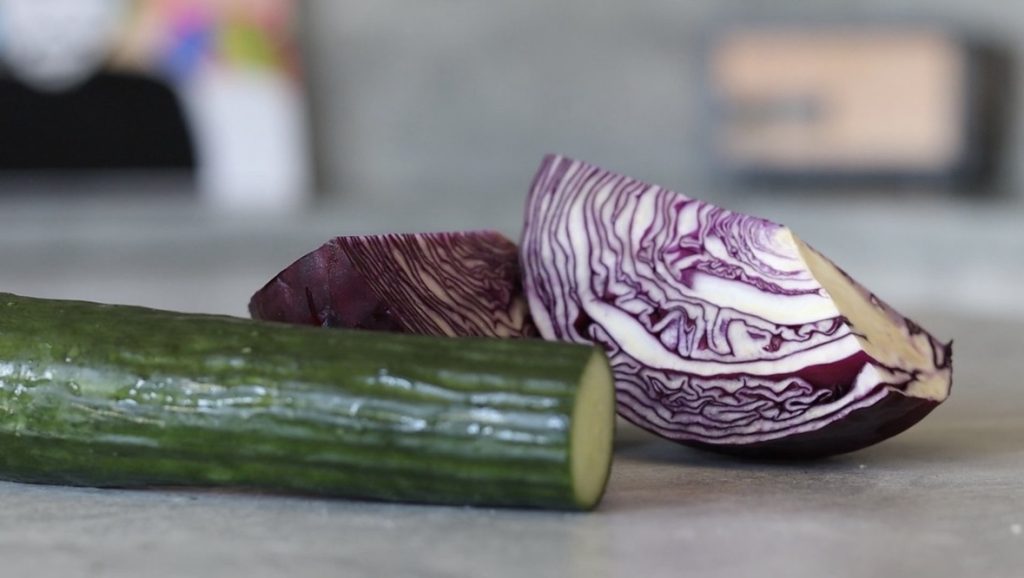 6. Every good burger/sandwich needs some toppings to go with and as Korean fried chicken is pretty intense some pickles will be perfect. Let's start by making pickled cucumber, in a small bowl add 2 tbsps of white sugar and 6 tbsps of rice vinegar. Mix this well until the sugar dissolves then use a peeler to peel 1 cucumber into ribbons then add to the pickling liquid and mix well to coat. Next for some texture and freshness finely shred 1/2 red cabbage then add to a mixing bowl. To the cabbage add around 2 tbsps of the Gochujang mayo and 1 tbsp of the pickling liquid from the cucumbers. Mix this well and place these two toppings to one side for now.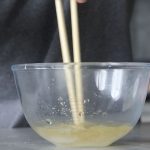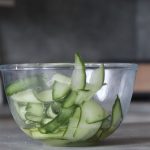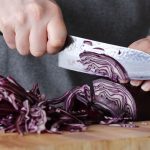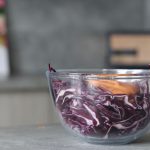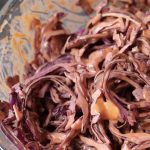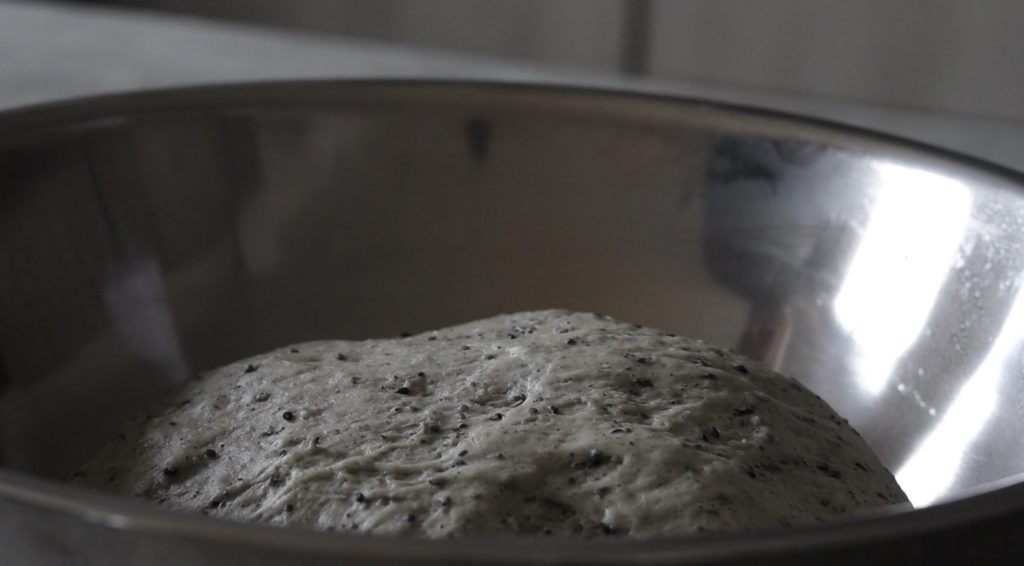 7. After a good 90 minutes of proving the baos should have doubled in size and are now ready to work with. Press into the dough to release of any unwanted air then place onto a worktop. Briefly need the dough again for 5 minutes until smooth then gather back into a ball. Divide the dough into 6 equal sized pieces then roll each piece into small tight balls of dough. Place each ball of dough onto a small piece of greaseproof paper that is lightly greased with a neutral oil then place the balls of dough onto a tray, cover and allow to proove for a final 20-30 minutes.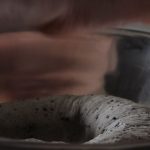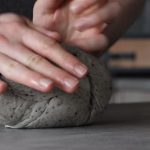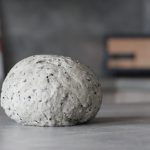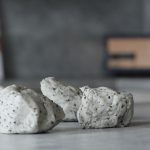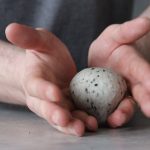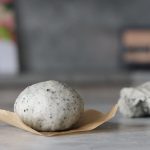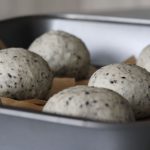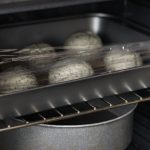 8. 20-30 minutes later the balls of dough should have doubled in size again and we can now place each ball of dough into a steamer ensuring to leave a little room between each bao. Steam the baos over a double boiler on a high heat for 10-12 minutes depending on size. When cooked carefully remove from the steamer then slice each bao the same way as a traditional burger bun then these baos are now ready.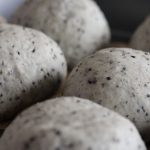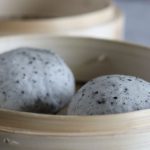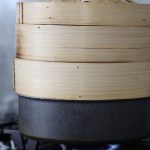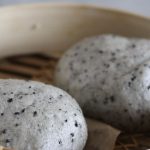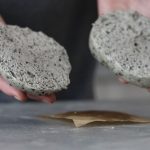 9. To cook the chicken thighs we first need to prepare a dredge of potato starch or cornstarch in a bowl (around 1 1/2 cups). Now add the chicken thighs to the starch, evenly coat then dust off any excess starch. Place a pan of oil onto a high heat then bring the temperature up to 150 degrees centigrade. Now we can add the chicken thights to the oil in batches and fry each batch for approximately 3-4 minutes or until lightly golden brown. When ready remove the chicken from the oil and set to one side to drain. Turn the temperature of the oil up to high and we are now looking for the temperature to reach 180 degrees centigrade to double fry. When hot add the chicken back into the oil and fry for a further 2 minutes or until the chicken becomes crispy golden brown. Now cooked, remove from the oil and place back onto a wire rack to drain.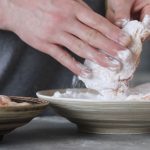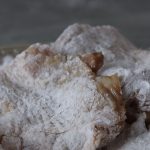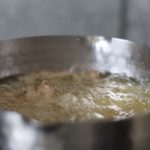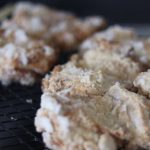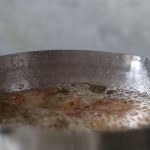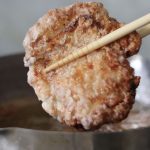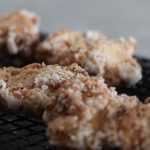 10. To finish the chicken we simply want to add to the glaze made earlier and coat. Place a saucepan onto a medium heat then add all of the Gochujang that we made earlier. Add a touch of water to the glaze then bring up so a simmer. Next, we can now add the fried chicken and coat evenly. When nicely coated remove the chicken from the glaze then place back onto the wire cooling rack. Place 1 slice of mozzarella onto each piece of chicken then either glaze with a blowtorch or use a grill to melt the cheese. When ready all thats left to do is to build these bao-gers…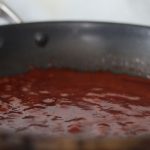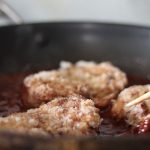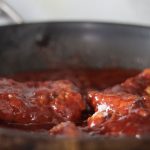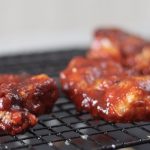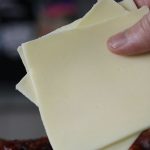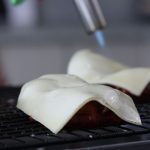 11. First place the base of the bao onto a serving plate then add a generous amount of the red cabbage coleslaw on top. Next, add a few slithers of the pickled cucumber on top then top that with the glazed korean fried chicken. Add a touch of the Gochujang mayo over the top then optionally finish with some sliced spring onion and place the bun on top and our bao-ger is complete…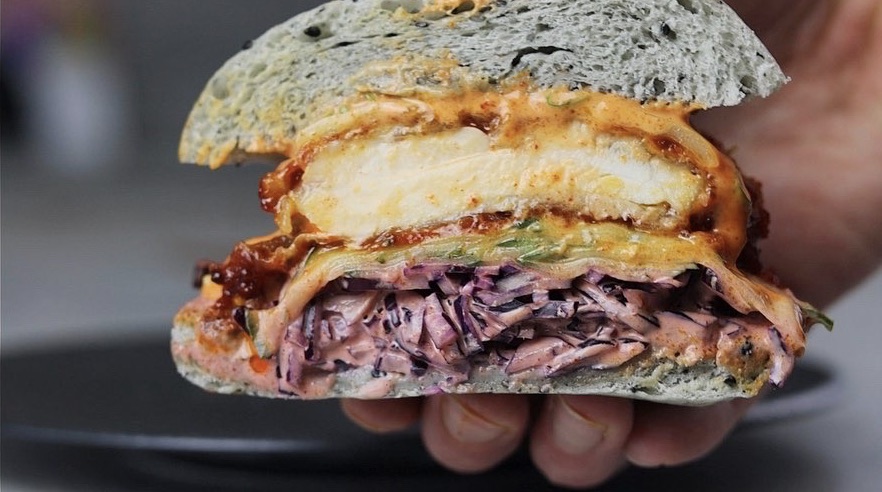 In terms of what alternatively to add to this dish then I quite simply simply cant think of any alternatives…The baos/burgers were incredibly delicious as they are! I suppose you could replace the Chicken with fried tofu or fried fish but i will leave this up to you. Have fun making this one and i promise it will be well worth the effort! Have fun and peace as always! 
To make 6 Burger/Baos

Total Cook Time: 30mins
Prep Time: 1hr
Proove Time: 1hr 30mins

Ingredients

370g plain flour
30g skimmed milk powder
5g baking powder
5g instant yeast
35g white sugar
35mls cooking oil
200mls warm water
40g black sesame powder
Chicken & Marinade:
6 chicken thighs
3 tbsp light soy
2 tbsp sesame oil
1 tsp white sugar
2 tbsp mirin
5g ginger
white pepper
 Sauces
3 tbsp gouchujang (glaze)
2 tbsp sesame oil
3 tbsp honey
2 tbsp gochugaru
2 tbsp light soy
3 tbsp mirin
2 tbsp gochujang (mayo)
5 tbsp good mayo (kewpie)
1/2 lemon juice
Additional Ingredients


1 cucumber
 1/2 red cabbage
2 tbsp white sugar (pickle)
6 tbsp rice vinegar (pickle)
mozzarella slices
3-4 spring onions