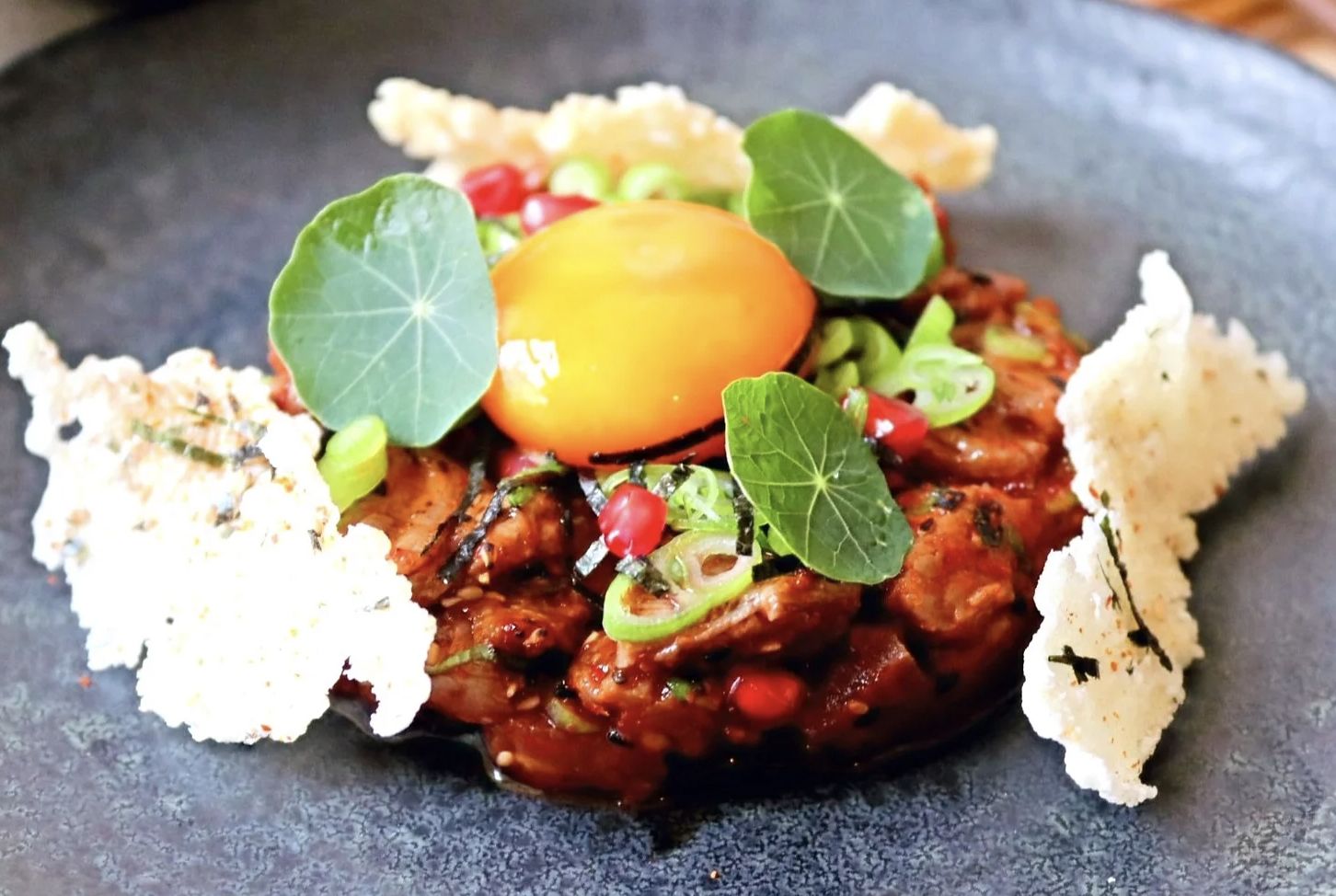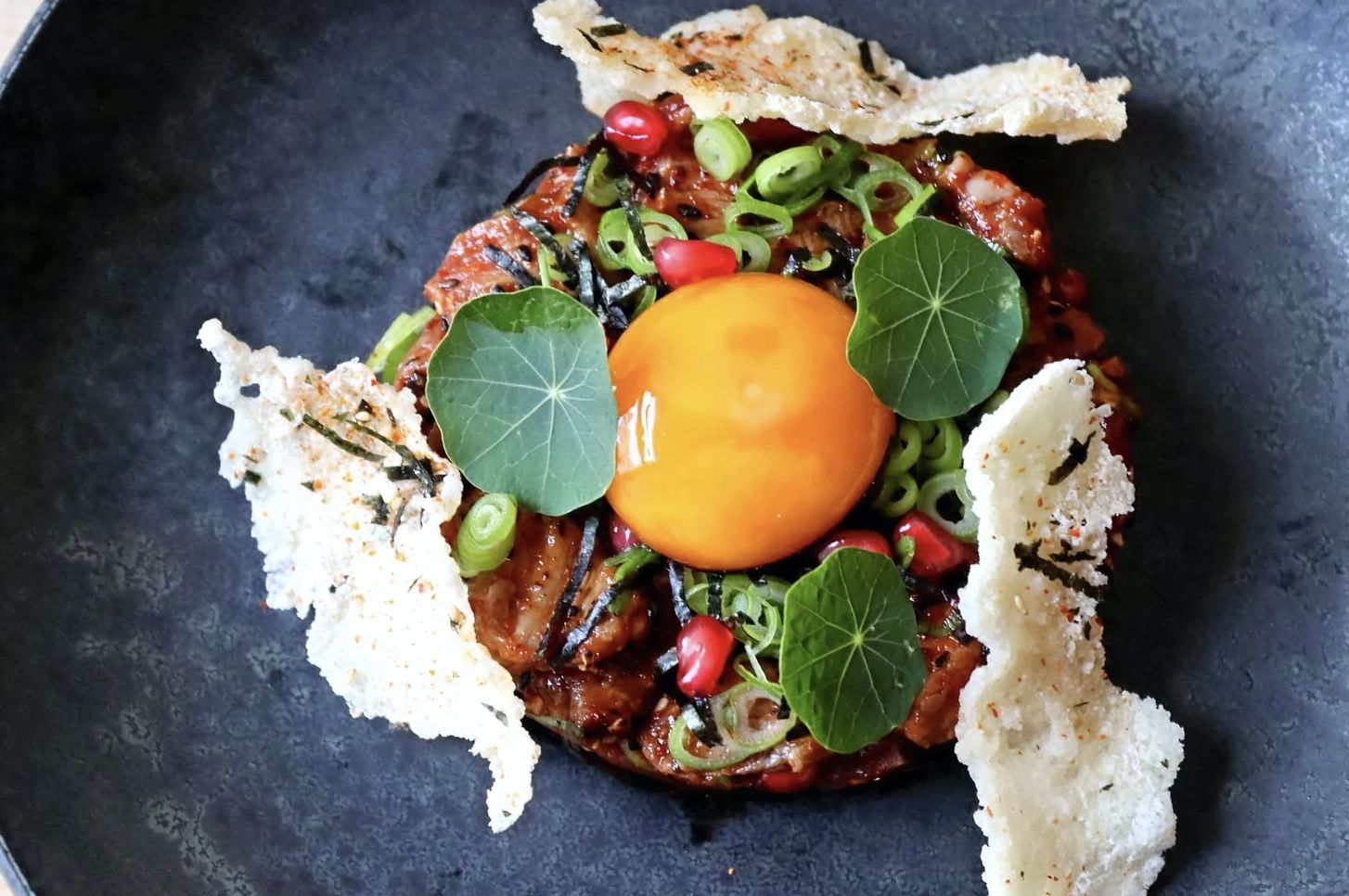 Yukhoe is essentially the Korean version of beef tartare. The best thing about Yukhoe is the balance of freshness, spiciness, slightly salty and lots of umami. For this recipe, I wanted to try and stay authentic to the original but also add a few extra elements such as pomegranate that work really well with the spicy beef. Another step I wanted to add is to sear the raw beef just before serving as the smokey charred aroma works perfectly with this dish. Overall this is a really well-balanced dish with lots of textures and can be eaten as a small starter or as a main meal over rice. Let's get straight into it!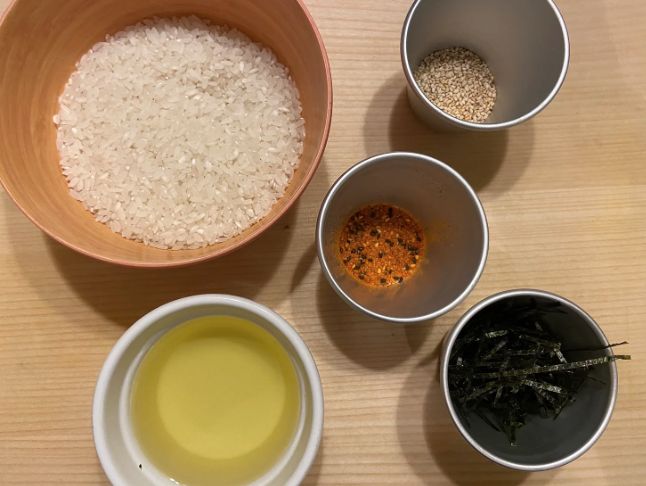 1. Let's start off this recipe by making the rice crackers, this by far takes the longest, however, it can be done a day or two in advance. Alternatively you could also just use brought rice crackers or even prawn crackers which would also work making life far easier. Regardless of your option I'm going to run through on how to make them so let's begin…Start by washing approx 1/2 cup of short grain rice then add 1 cup of cold water and cook in usual rice cooker fashion. When cooked allow to cool then place the rice into a food processor and add 1/4 cup of cold water. Pulse the rice until a smooth paste, if the paste is too thick then add additional water if needed. We are looking for a consistency that is similar to a thin oat porridge.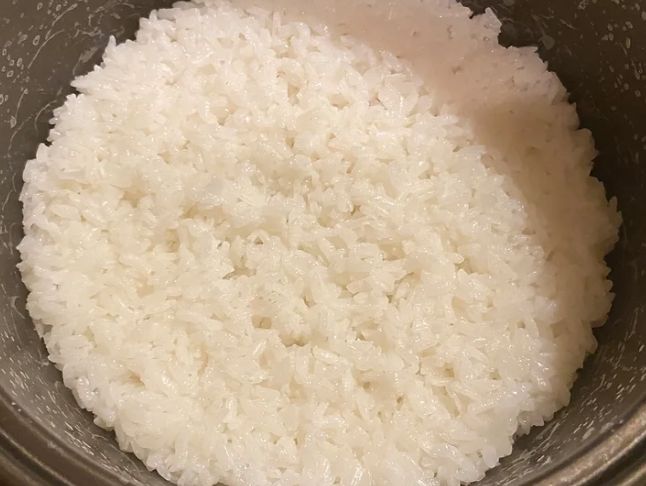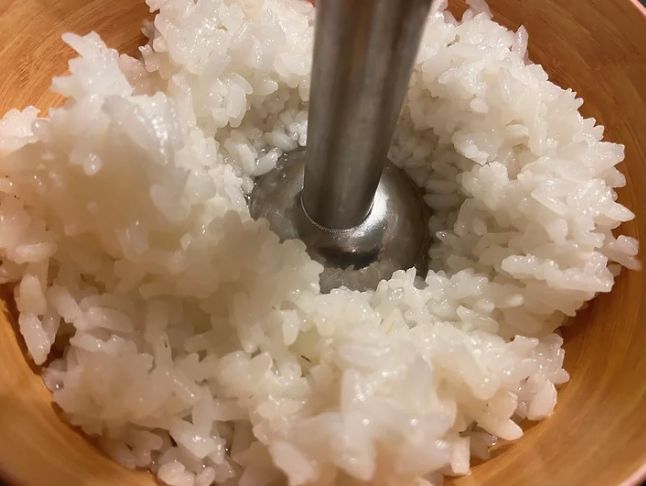 2. Now that we have the paste, next empty onto a lined baking tray then evenly spread the paste to make a thin layer. Place into an oven set at 75°c and bake for 1-2 hours or until the paste dehydrates into a plyable sheet of rice paper. This process can be sped up by using a microwave or a dehydrator if you have one but I choose to go with this method. When the rice sheet is completely dehydrated remove from the oven and allow to cool.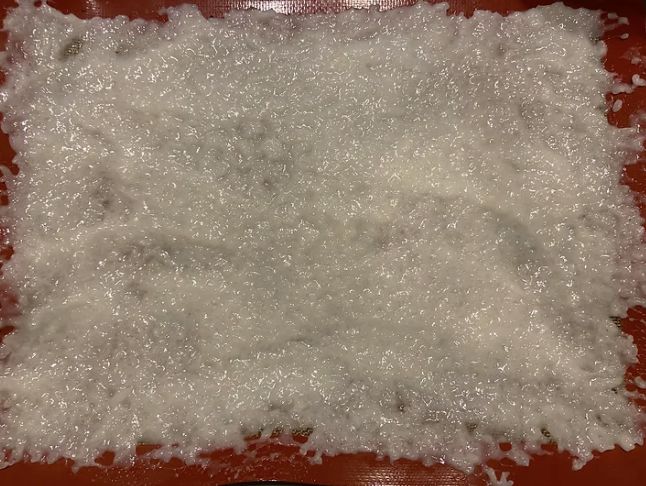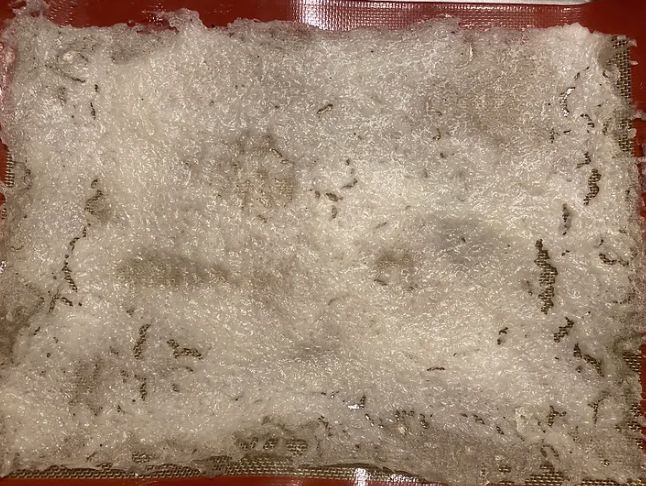 3. For the next place a small saucepan with approx 200ml of cooking oil onto a high heat. When the oil reaches a temperature of 180°c break the sheet of rice paper into random bite sized pieces then add each piece to the hot oil in batches. Fry for 15-20 seconds or until the rice cracker slightly puffs and becomes crispy. Carefully remove from the hot oil and drain onto kitchen paper. To add a little more finesse to the rice crackers, in a small bowl add 1 tbsp toasted sesame seeds, 1 tsp of korean chilli flakes, 1 tbsp of chopped nori sheet and a pinch of salt. Mix the spice mix then season the rice crackers generously then these rice crackers will act as the perfect spoon for out beef!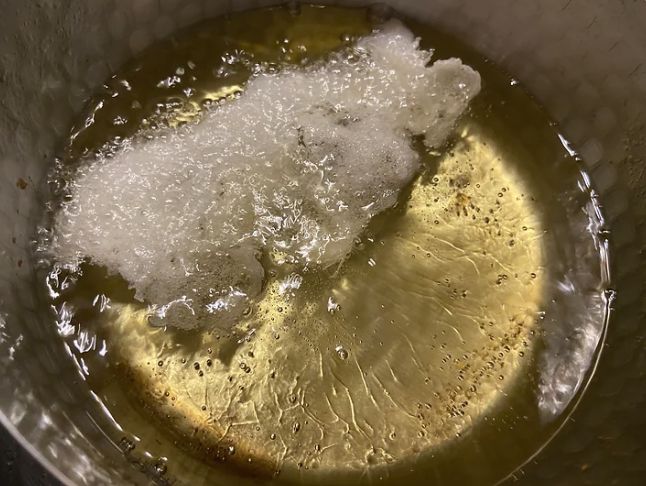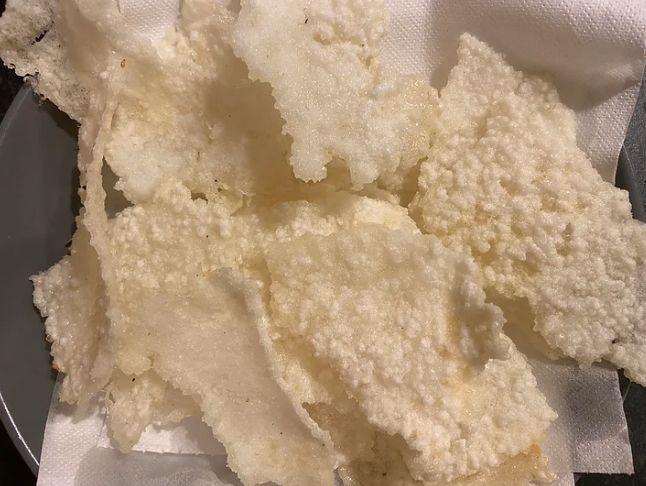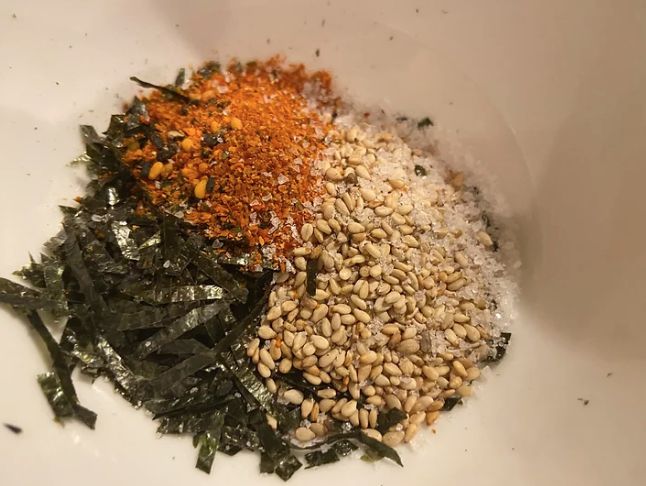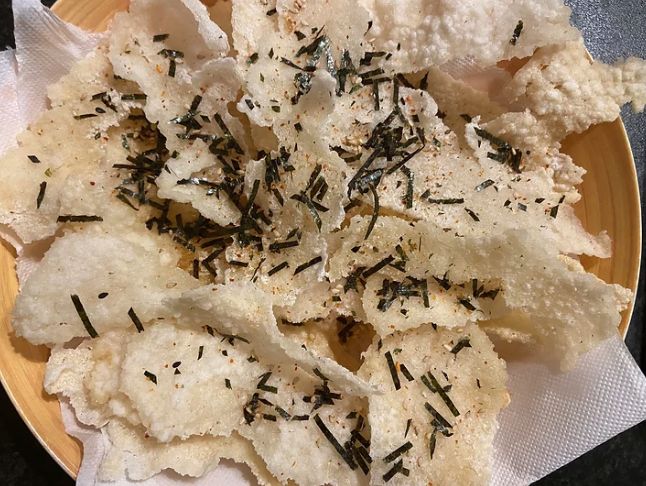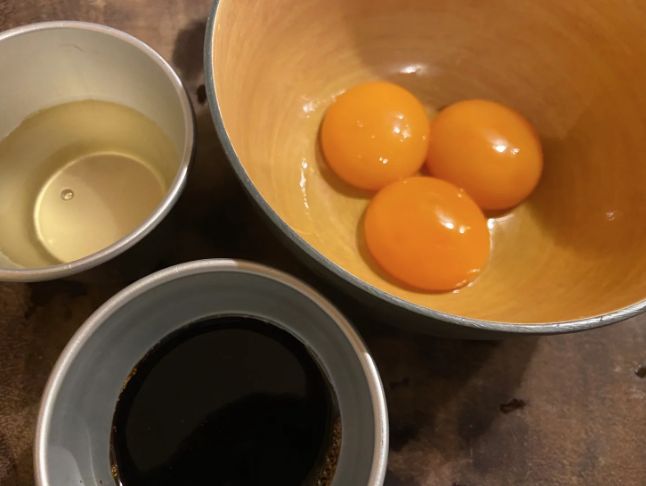 4. To make the cured egg yolks start by separating 4 egg yolks from the whites then place the egg yolks into a small bowl. To the egg yolks add 50ml of mirin and 50ml of light soy and allow the egg yolks to cure from anywhere from 1hr to overnight if you prefer. If you prefer a much runnier egg yolk then cure the egg yolk for less time. As for the egg whites I personally always keep and use these for scrambled eggs.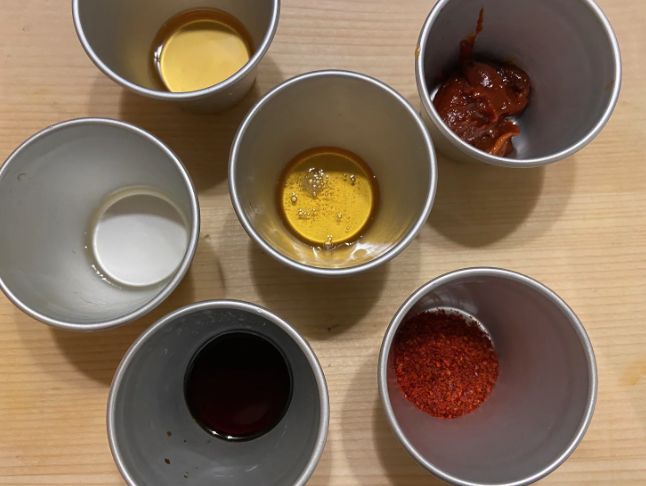 5. Before we make the tartare we want to make up the gochujang based sauce for the beef. As for the sauce we are looking for a slightly sweet and spicy sauce that is able to coat the beef tightly. In a small bowl add 1 tbsp of gochujang paste, 1 tsp of korean chilli flakes, 1 tbsp of honey, 1tbsp light soy, 2 tbsp sesame oil, 1 tbsp mirin and a pinch of black pepper. Mix the sauce until smooth then adjust the seasoning if needed.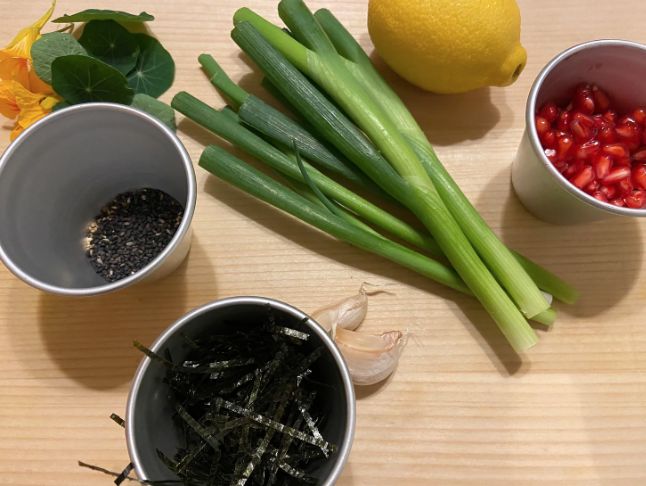 5. Now that all the components are for the yukhoe are ready we can move onto to the beef and to bring everything together. For the beef, I used high quality lean fillet steaks as for tartare you want to try and source the best beef possible. Start by trimming off any excess fat from the fillets first then slice the steak into even 1cm thick strips. Slice the strips into even cubes then when ready add all of the diced beef into a mixing bowl.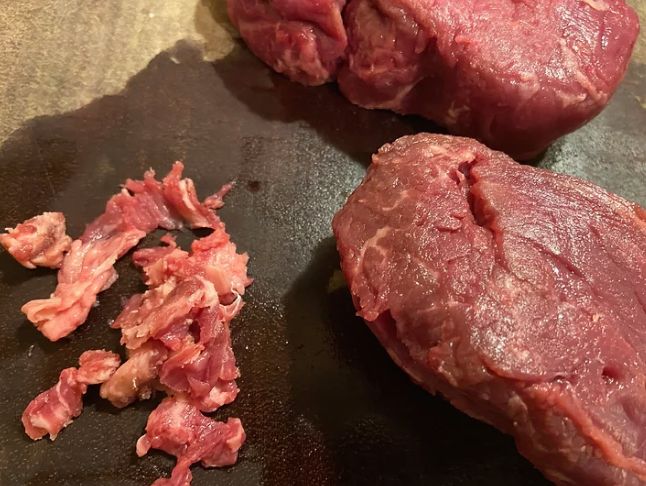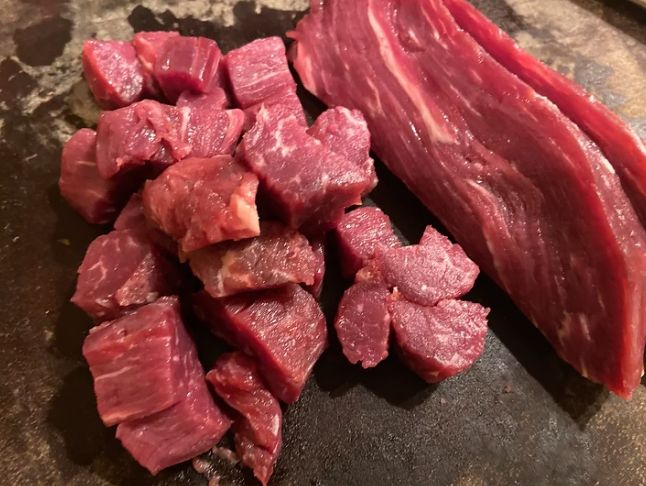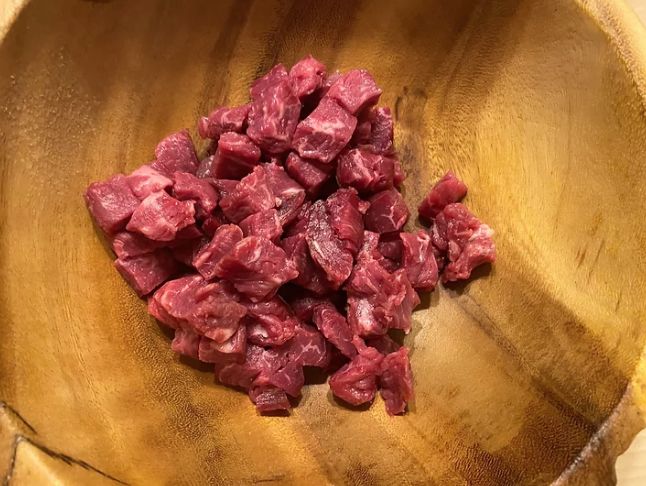 6. To the diced beef we now want to add 3 finely sliced spring onions, 2 finely minced garlic cloves, 2 tbsp of toasted sesame seeds, approx 1/4 of picked pomegranate seeds (save the other 1/4 for serving), the zest and a small squeeze of 1 lemon and finally all of the yukhoe sauce we made earlier. Carefully fold everything together then we are ready to serve. If you want to cure the beef then you can keep the beef in the sauce overnight or for a few hours if preferred. The great thing about this is that it can be done way in advance.
7. Now to serve, divide and add the yukhoe into the centre of the plate first, then use a blowtorch or salamander to char the top layer of yukhoe. This stage is optional and the yukhoe can be served completely raw, however, I find the char aroma works perfectly with the gochujang sauce. You can also char the beef for longer if you are a bit uneasy of eat raw beef.
8. To finish the yukhoe top with a few finely sliced spring onion, some shredded nori and some additional fresh pomegranate. Lay the cured egg yolk over the top then add a few peppery leaves. Serve the yukhoe with our rice crackers and nourish! Hope you like my take on yukhoe!
As said earlier in this recipe if eating raw beef isn't quite for you then you can sear for longer before serving either using a blow torch or salamander. Alternatively, instead of beef you could also use a high-grade tuna and repeat the same method. Another way of serving this dish would be to add the raw beef over hot rice which again would semi-eliminate the raw factor. Have fun with this recipe and peace as always!
Prep Time: 1 hr 30 mins / Cure Time 2 hours
2 tbsp toasted sesame seeds
peppery leaves (optional)
1 tsp fine korean chilli flakes
1 tsp korean chilli flakes