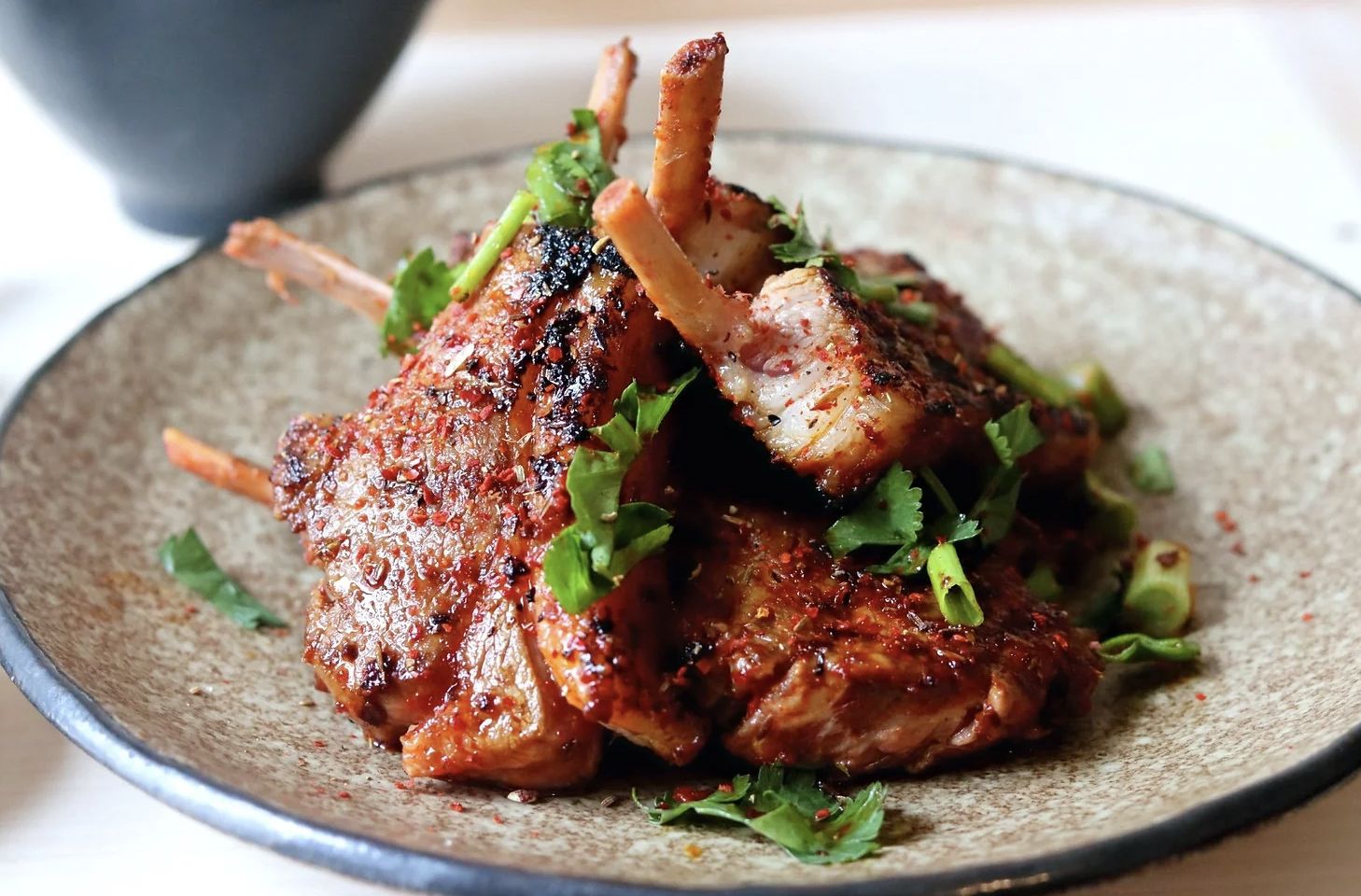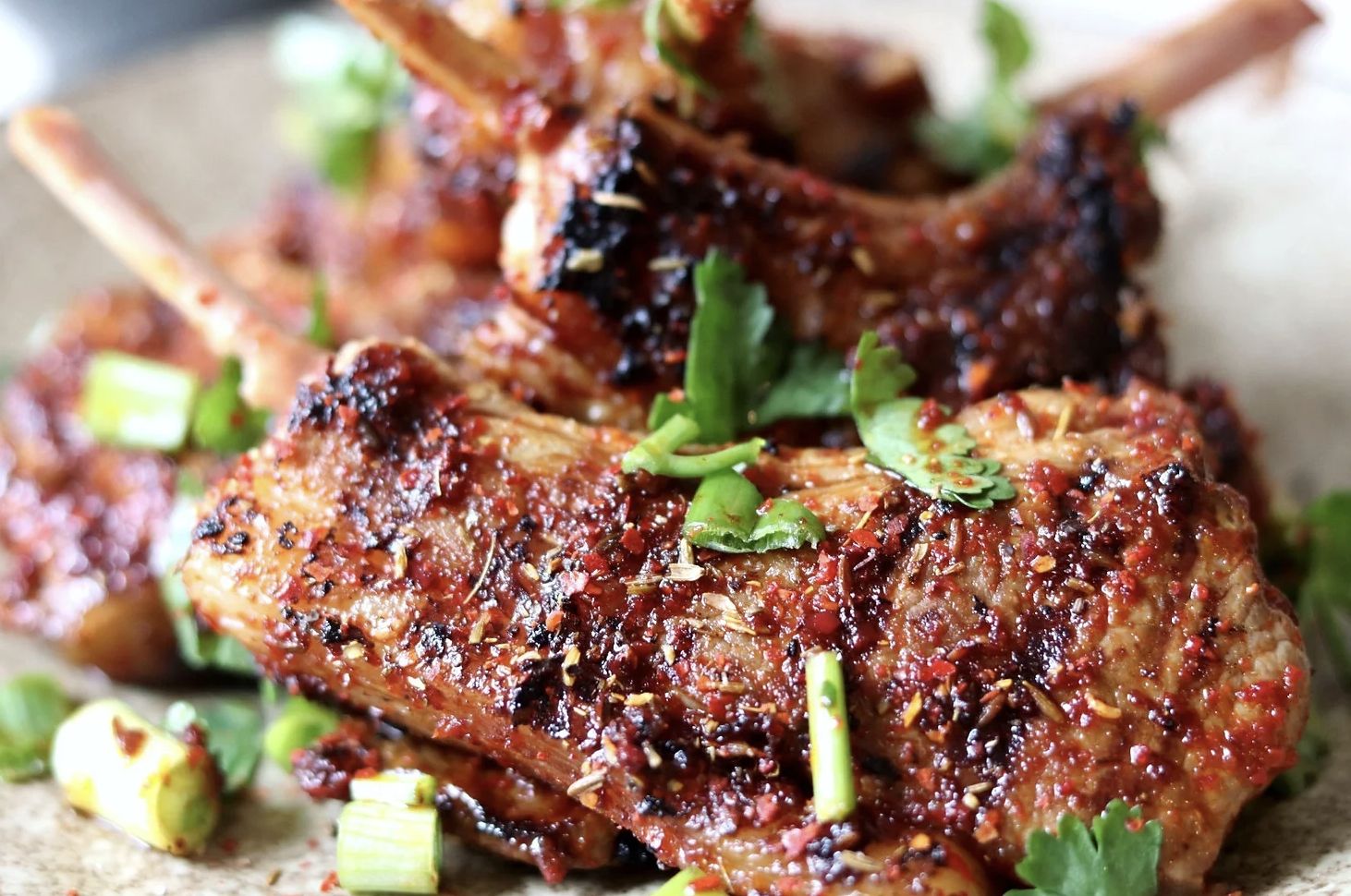 The seasoning and method for cooking these lamb cutlets are based on the classic Hunan-style cuisine. What makes these cutlets to another level is that they have an infamous "mala" sensation when you bite into them. Mala is quite simply a numbing and spicy feeling in the mouth caused by the dried chilli flakes. This is a must-try and a great intro to Hunan cuisine. The inspiration for these cutlets came from a classic Hunan lamb skewer which is usually made from lamb shoulder. With all that said let's get straight to it!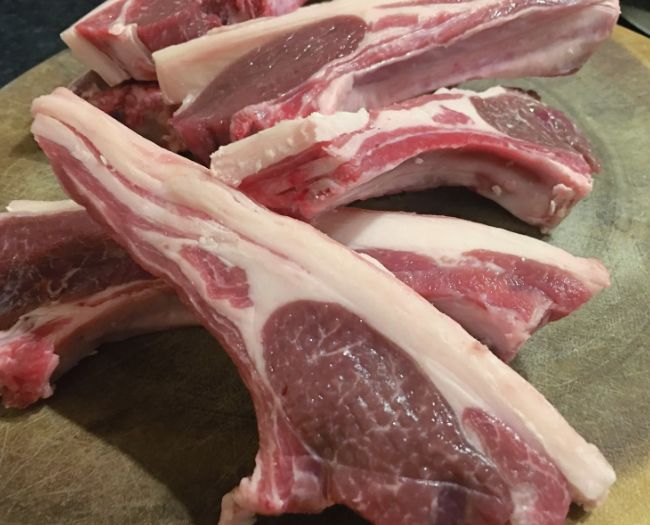 1. The first stage of this recipe is to French trim the cutlets. This stage is completely optional as its simply to make these lamb cutlets slightly fancier, however, it may slightly reduce the cooking time. Begin by making a small cut all around the top part of the cutlet approximately 1/4 of the way down the bone. When the bone is revealed begin by scraping downwards against the bone at a 45° angle to remove off the fat and meat. When the bones are clean of any meat place all of the trimmed cutlets to one side for now.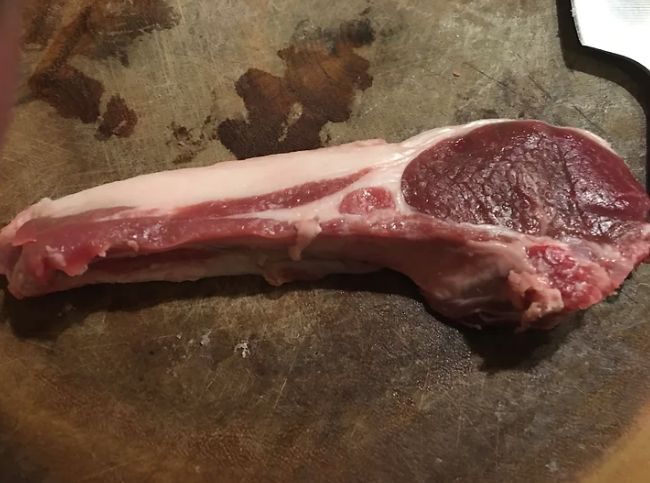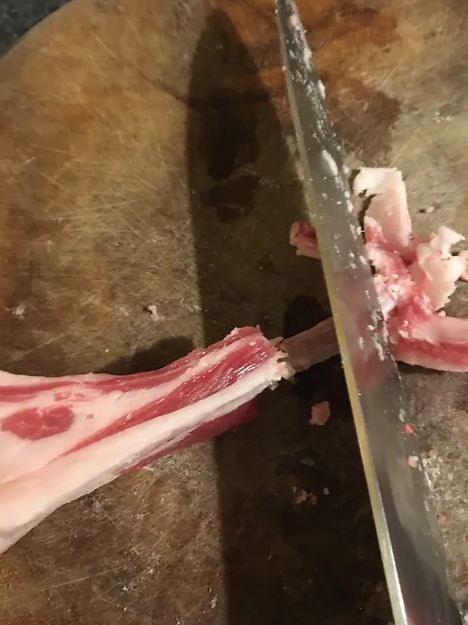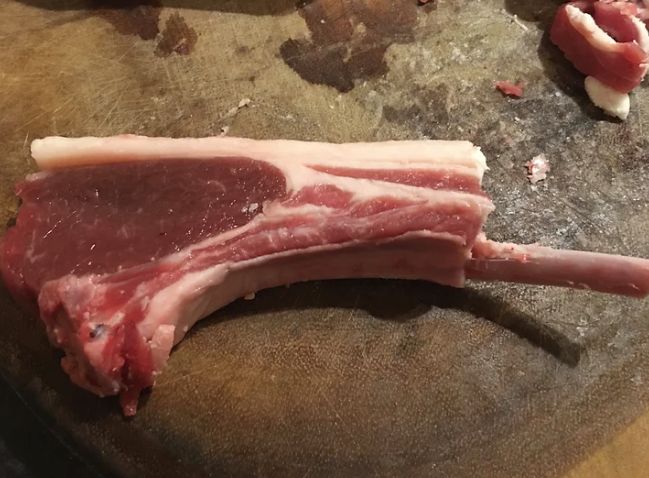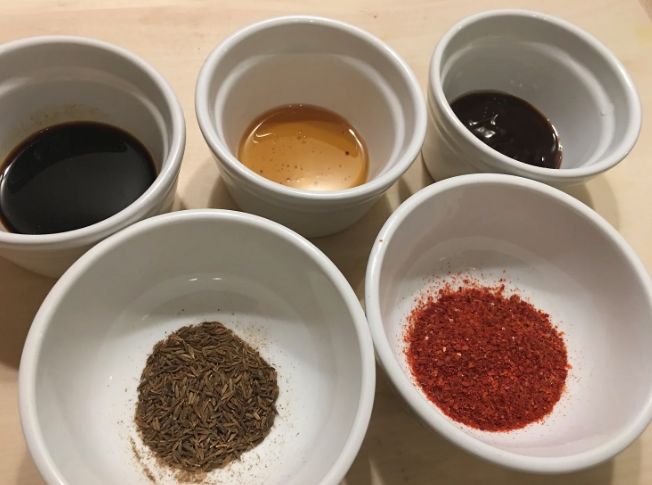 2. Now let's make the marinade for the lamb, ideally you want to leave at least 2 hours of marinating before cooking. If time is an issue however then you can simply just grill straight away although the lamb will lack slightly in the depth of flavour. Begin by adding 1 1/2 tbsps of cumin to a dry pan and toast on a medium heat for 2-3 minutes or until fragrant. When ready add the toasted cumin to a bowl along with 2 tbsps of fine red chill flakes, 2 tbsps of light soy, 1 tsp dark soy, 2 tbsps of sesame oil and 2 tbsps of honey. Mix well then when ready add the trimmed lamb cutlets and massage in the marinade. Leave to marinade for at least 2 hours if possible.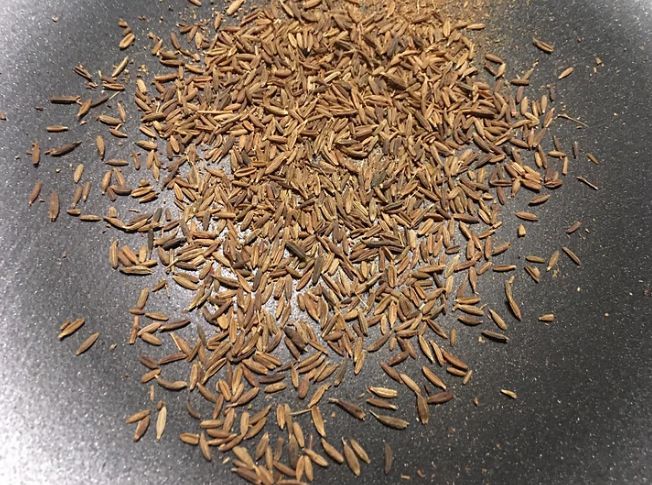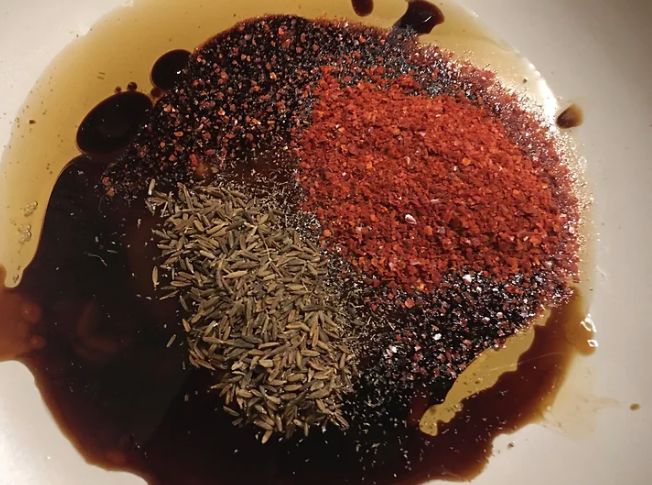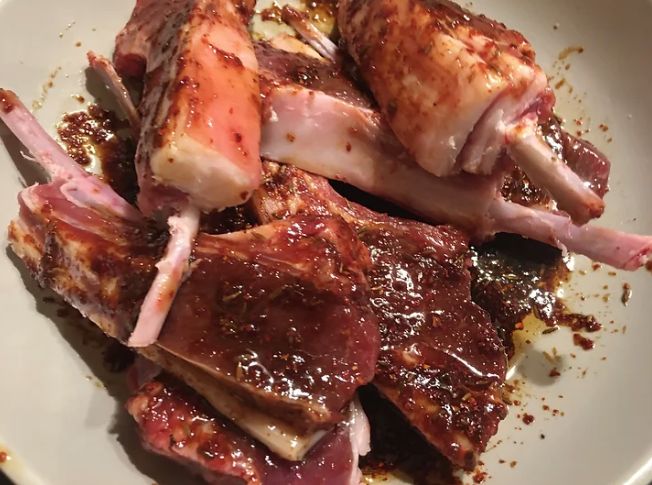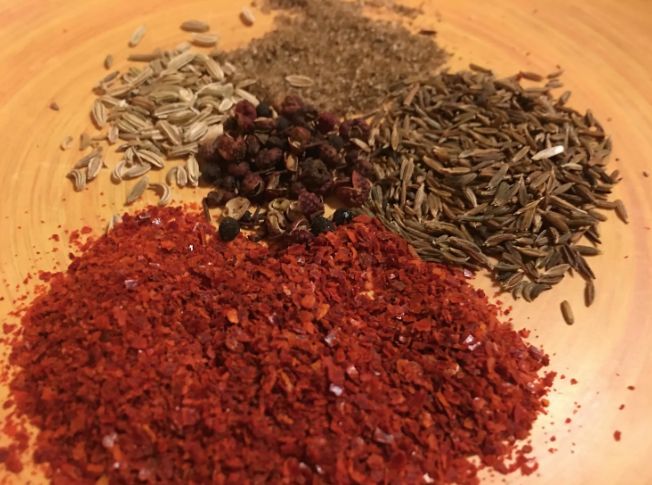 3. Just before we are about to grill the lamb we want to make the most delicious dry rub to take the cutlets to that next level and to give us that Mala! In a dry pan add 1 tbsp of cumin seeds, 1 tsp Sichuan peppercorns, 1 tsp fennel seed, and 1/2 tsp of celery salt. Toast on a low heat for 5 minutes until fragrant then when ready add to a pestle and mortar. Grind until roughly coarse leaving a little texture then add 2 tbsps fine red chilli flakes, a small pinch of sea salt and a pinch of freshly cracked black pepper. Mix well then place into a small bowl to one side for now.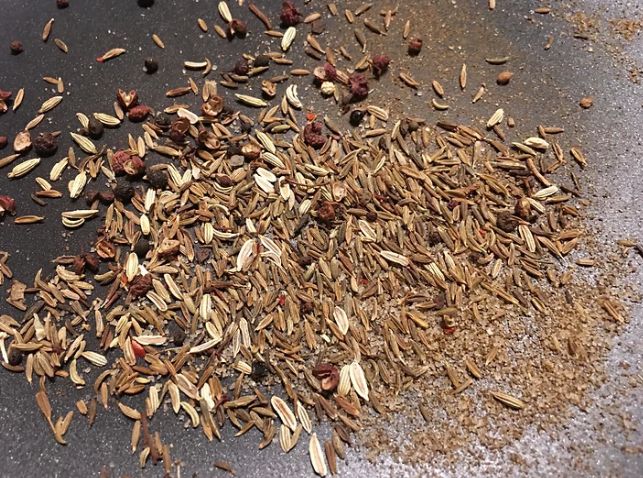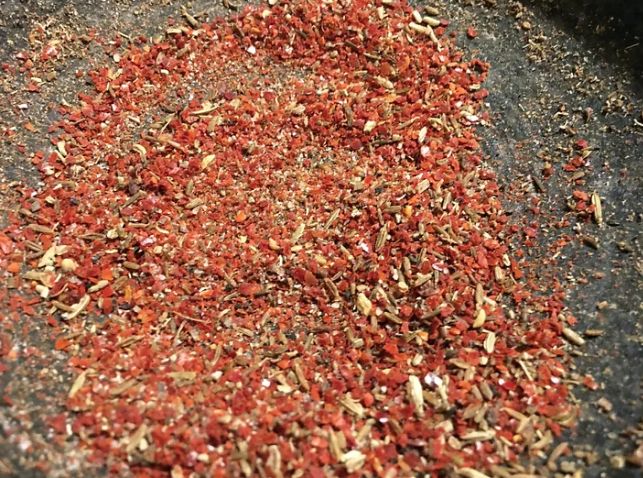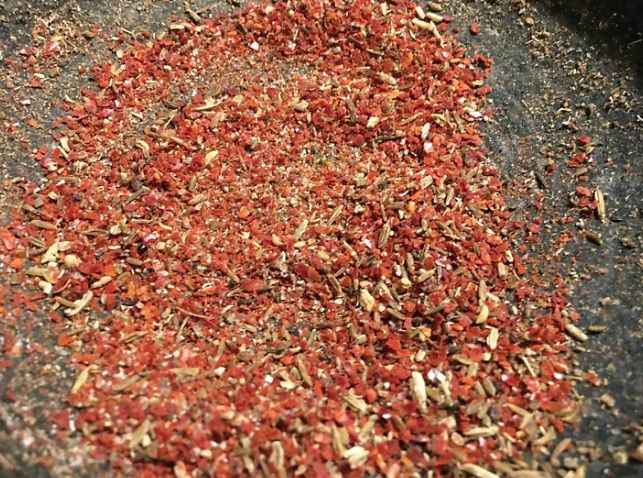 4. The last thing left to prep before cooking the lamb is to wash and roughly slice a few spring onions and a small bunch of coriander then when chopped place into a small bowl. Before cooking the lamb if chilled remove from the fridge to bring up to room temperature first. (There is nothing worse than cooking meat when chilled).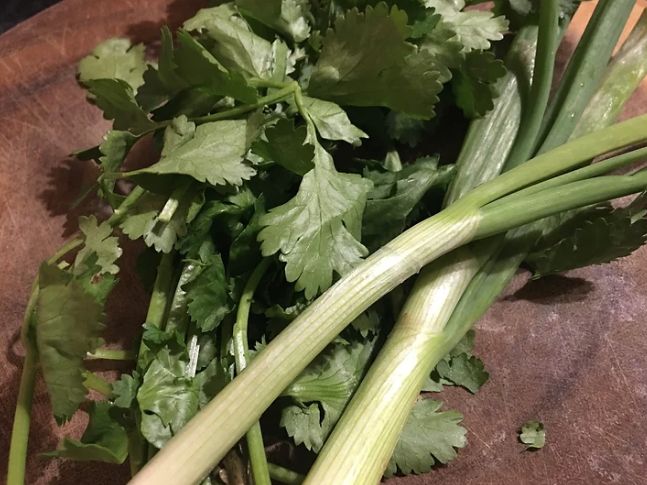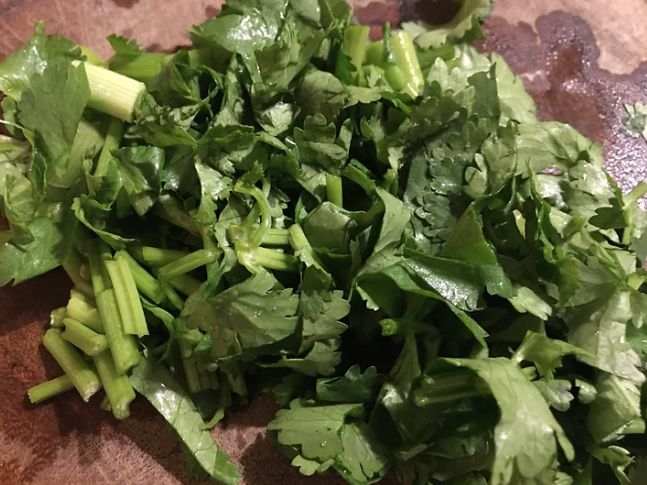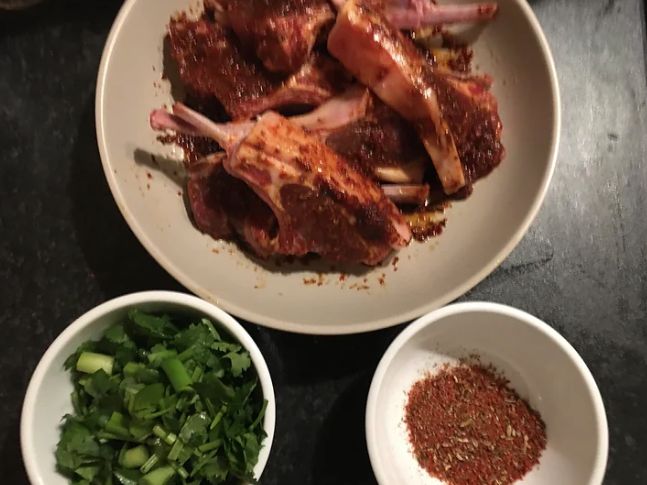 5. Now all that's left is to grill the lamb, for this I used a simple griddle pan, however, you could also bbq, pan fry in a cast iron pan, or grill under a salamander if you wish. Place a griddle pan onto a high heat and wait for it to get smoking hot. Now brush lightly with a neutral cooking oil and add the lamb. Leave the lamb to sear for 2 minutes to obtain a good char then flip the lamb over to char for a further 2 minutes.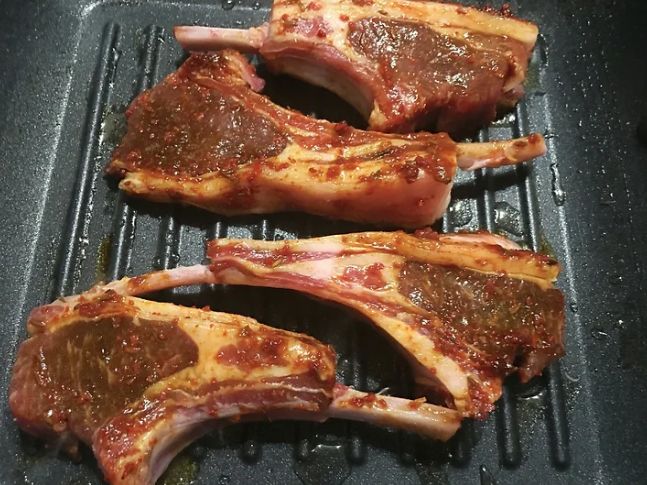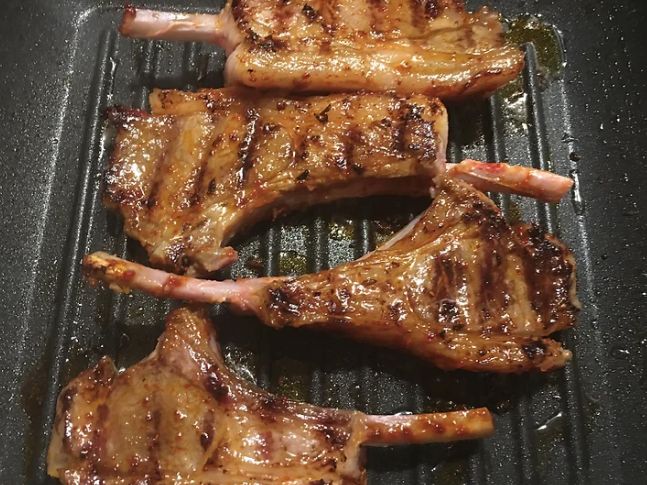 6. After 2 minutes of grilling either side we now want to use some of the excess marinade to baste either side of the cutlets. When both sides are nicely basted continue to grill for a further 2 minutes on both sides whilst constantly flipping the lamb. Cooking the lamb little by little whilst turning will help us get a more even cook through the core of the lamb. We want to serve these cutlets nice and pink therefore to tell when ready we are looking for a core temperature of 60-63°c. Just before the lamb is cooked briefly sear the lamb on the fat side to crisp then remove the cutlets and allow them to rest for 10 minutes. The cook time of the lamb will vary depending on thickness, therefore, I find it best to use a thermometer. If you want to cook the lamb well done then you are looking for a core temperature of 74-77°c.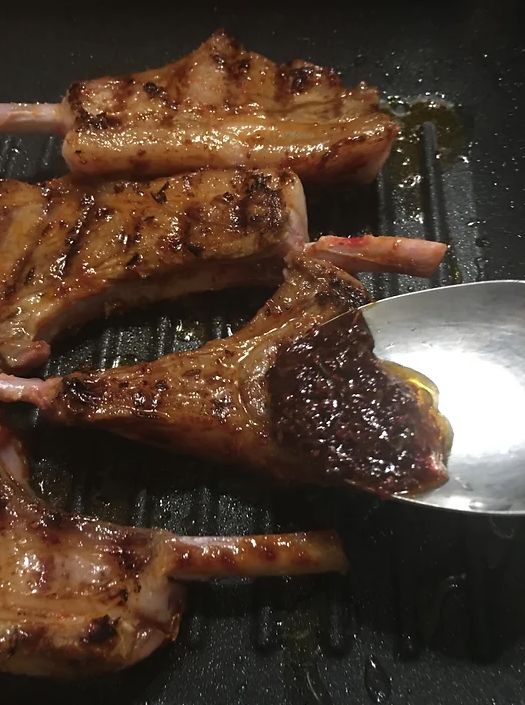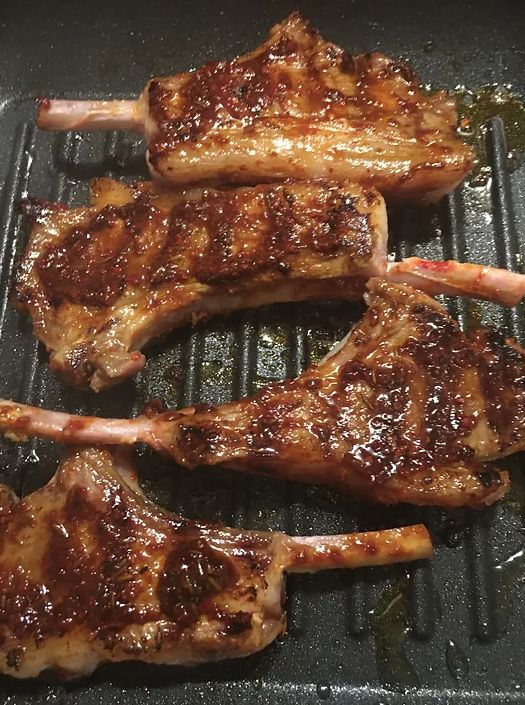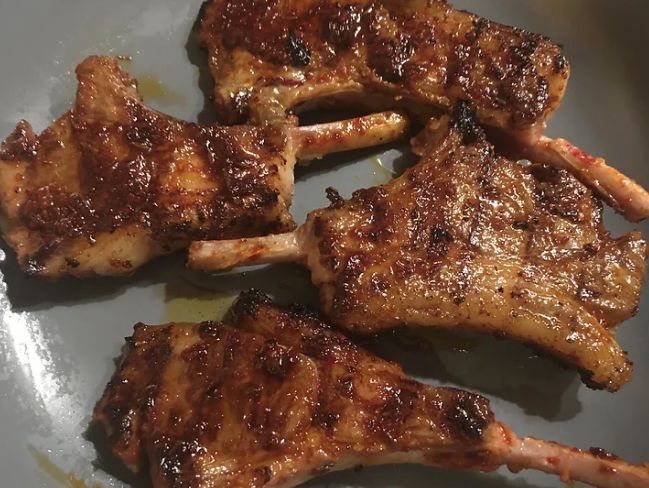 7. Just before we serve, to take the cutlets again to another level add a generous amount of the toasted dry rub either side of the lamb then mix with some chopped coriander and spring onion. Place onto a serving plate and either serve on their own or if you really want to get after it then you could add some fresh grilled vegetables or boiled rice…Im sure you will love these simple yet delicious lamb cutlets!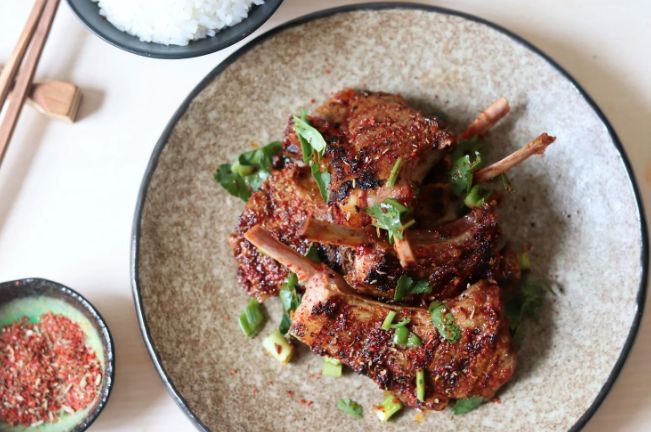 Instead of using lamb cutlets you could also use diced lamb shoulder and add onto skewers. If lamb simply isn't your thing then you could try this recipe using beef, various vegetables or chicken instead, however, cook times would slightly vary depending…Have fun and I'm sure you will enjoy this recipe!

Cook time 10 minutes / Prep time 20 minutes / Marinade at least 2 hours
2 tbsp fine red chilli flakes
2 tbsp fine red chilli flakes
1 tsp sichuan peppercorns
pinch of cracked black pepper