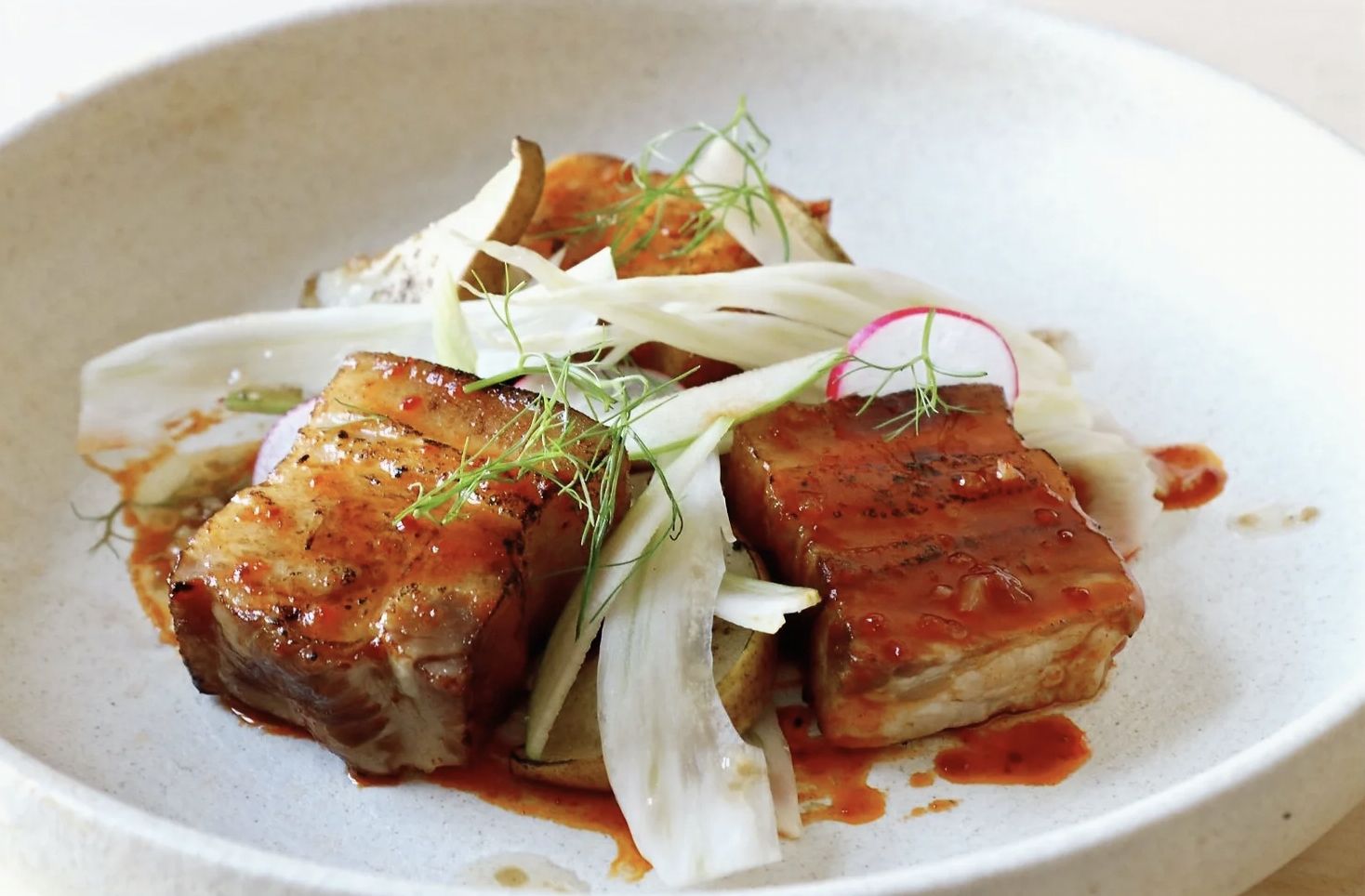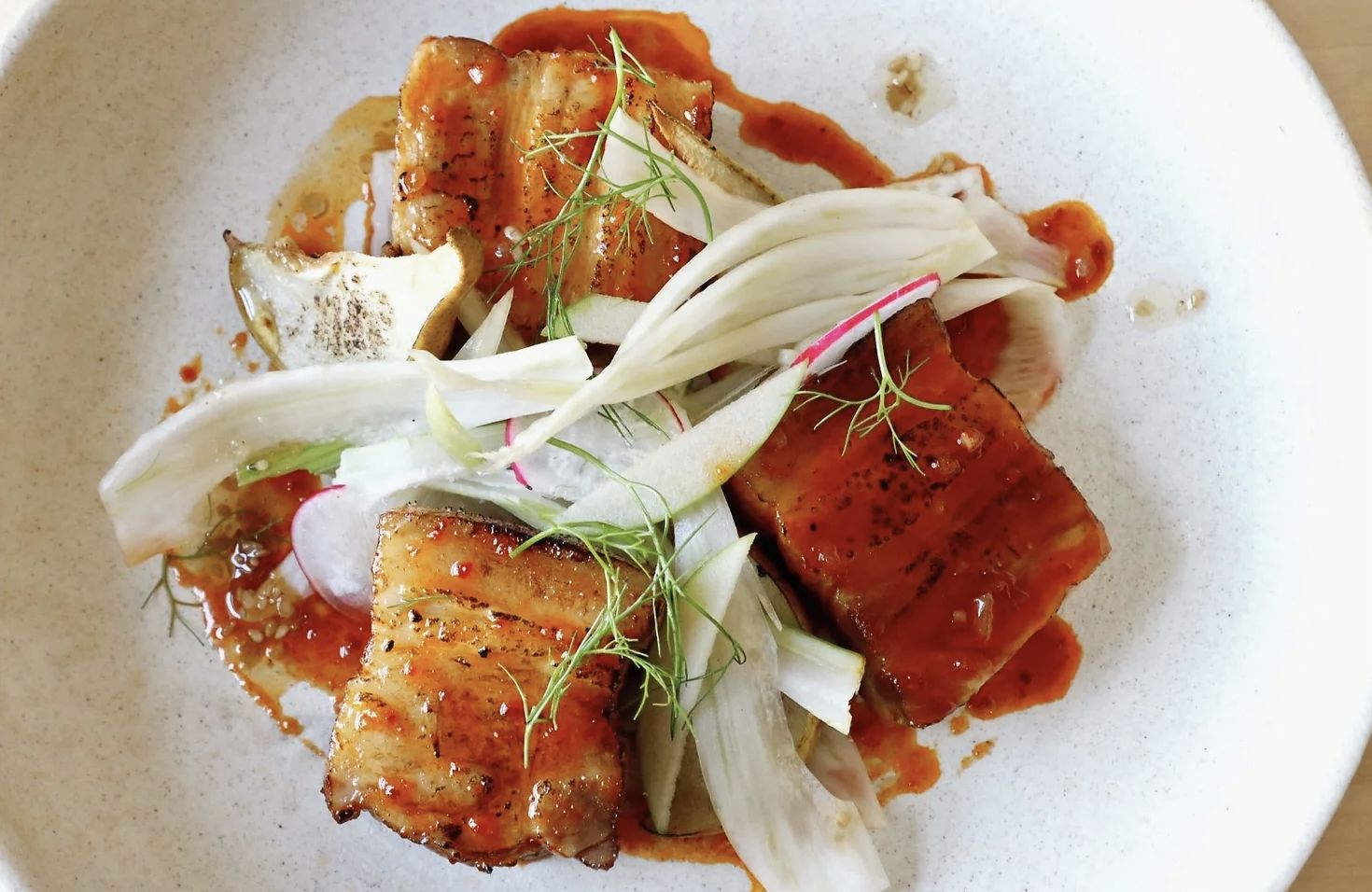 For this recipe, I wanted to create a simple light dish using ingredients that would marry together in harmony. I have always loved anything that has gochujang as a base, and the salad element in this dish are ingredients that I would usually add to braise/marinade Korean style meat dishes. Slowly braised pork belly and then pressed with a refreshing salad is definitely the move. With all that said let's cook!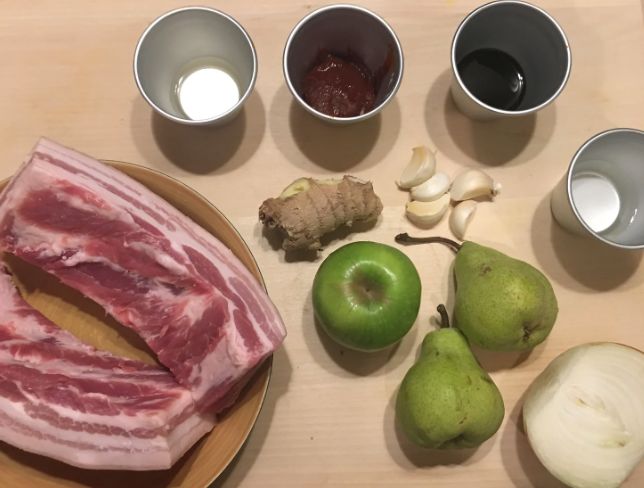 1. Let's begin this recipe by braising the pork belly, this can be done the night before then chilled and pressed in the refrigerator. Start by removing any hairs left on the pork skin by lightly blowtorching. Next cut the slab into two equal strips of pork belly then place to one side for now (this will make portioning much easier when cooked and more manageable to cook).
2. Next onto the vegetables and fruit, as this is just a braise roughly chop 1/2 white onion 2 pears, 1 green apple, 20g of ginger and peel 5 garlic cloves. Add all of the roughly chopped ingredients to a large pan with a drizzle of sesame oil and place onto a medium heat. Cook for 4-5 minutes to sweat then add 2 tbsps of the gochujang and incorporate into the braise base. Deglaze the pan with 3 tbsp corn syrup, 2 tbsp apple vinegar, 4 tbsp light soy, 3 tbsp mirin.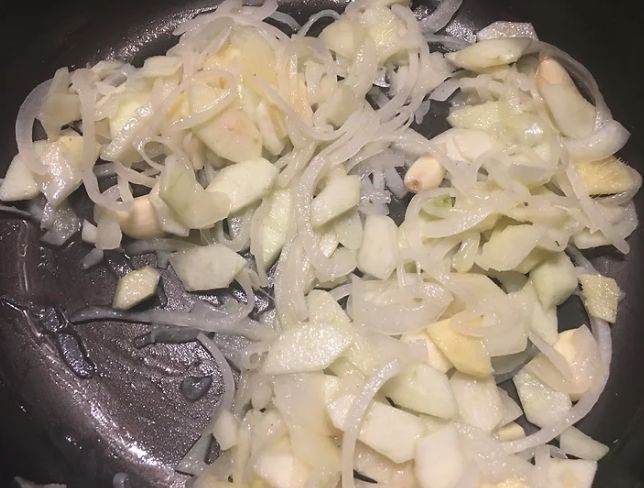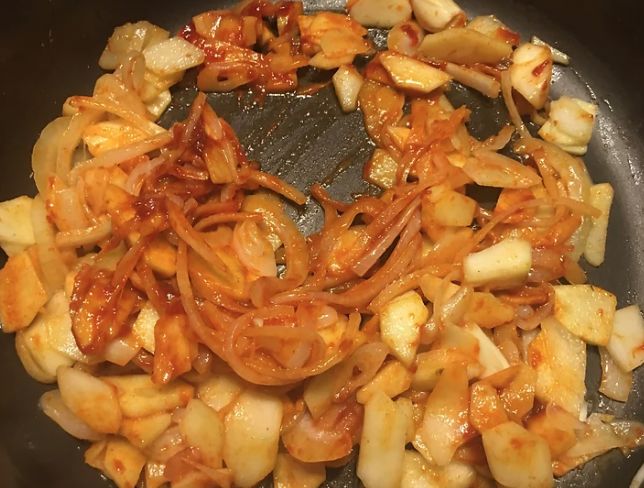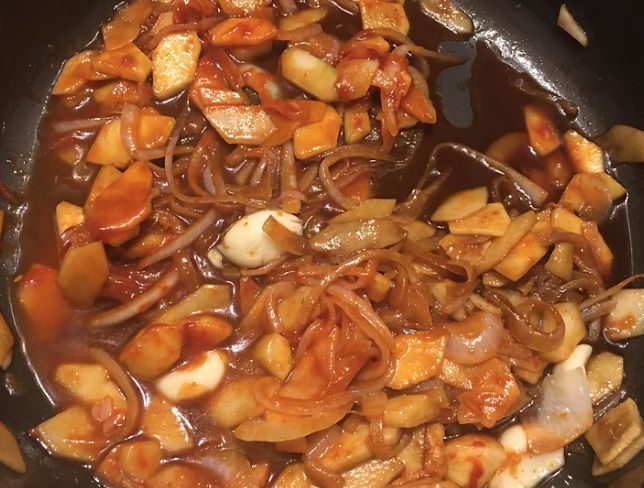 3. Now that we have the base of the braise we can now add the sliced belly pork then add enough water to just about cover the pork. Bring the braise up to a boil then turn the heat down to a simmer. Place a lid over the top and slowly braise for 2 hours. This stage can be sped up by using a pressure cooker if you prefer.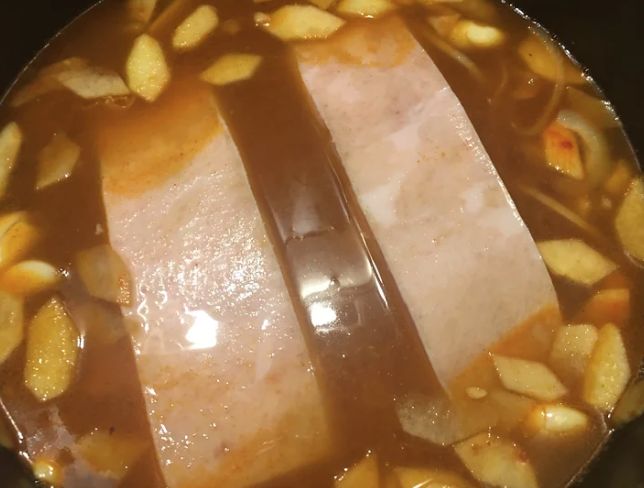 4. After 2 hours of braising the pork belly should now be ready and have a nice gelatinous jiggle to it. Remove the pork belly from the braise and allow to cool onto a baking tray. As for the braise its purpose has finished for the recipe, however, pass the braise through a fine sieve and this will make the perfect base for soup or noodle broth. When the pork has cooled place another baking tray over the top leaving the the pork skin side up. Place a few heavy weights or tins on top and store in the fridge to complete chill and press.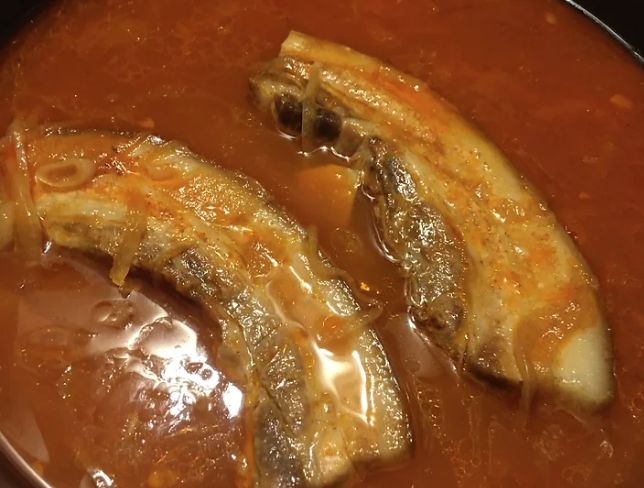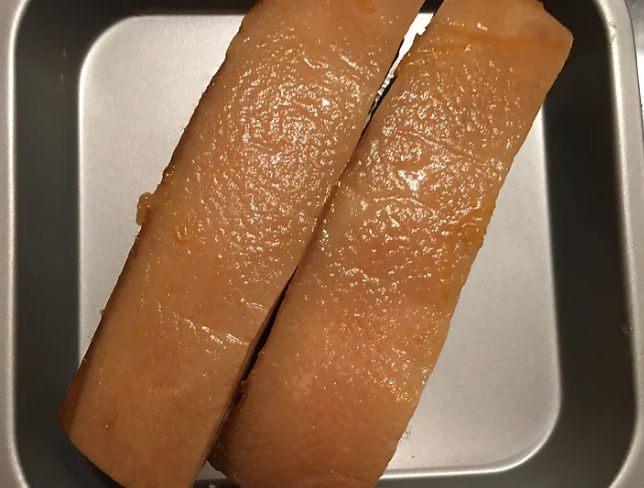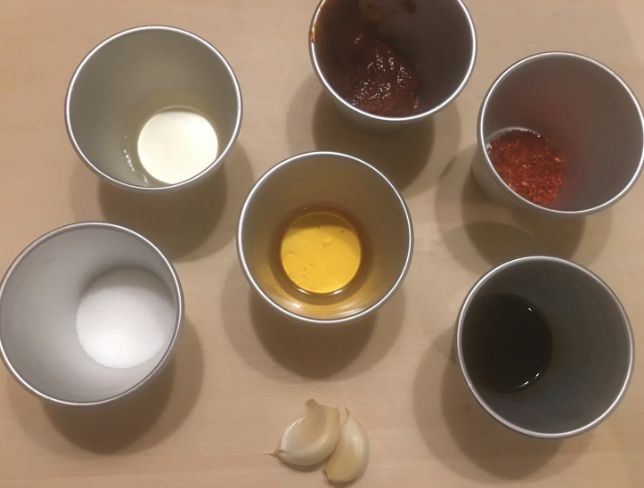 5. For the gochujang sauce/glaze start by finely mincing 2 garlic cloves then add to a small saucepan with 2 tbsps of sesame oil. Place onto a medium to low heat and saute the garlic for 2-3 minutes or until fragrant. Next add 2 tbsp of gochujang and 1-2 tbsp (depending on heat) to the garlic and cook for a further minute until the gochujang and chilli flakes become fragrant. Deglaze the pan by adding 2 tbsp mirin, 1 tbsp white sugar, 1 tbsp light soy and approx 50mls of water. Allow the sauce to reduce for 10-15 minutes or until the sauce becomes slightly thicker then remove from the heat and allow to cool to one side.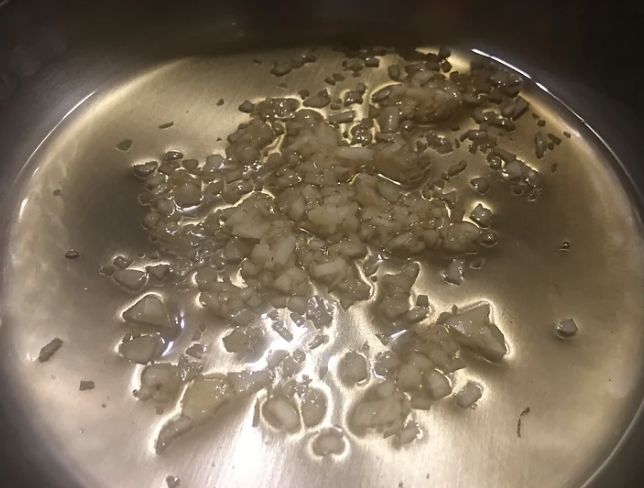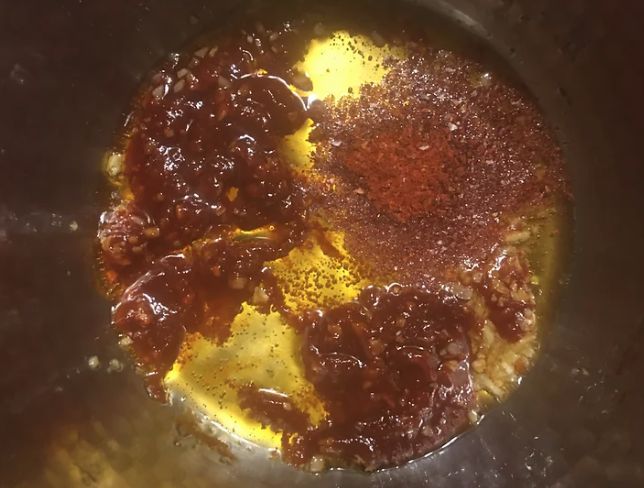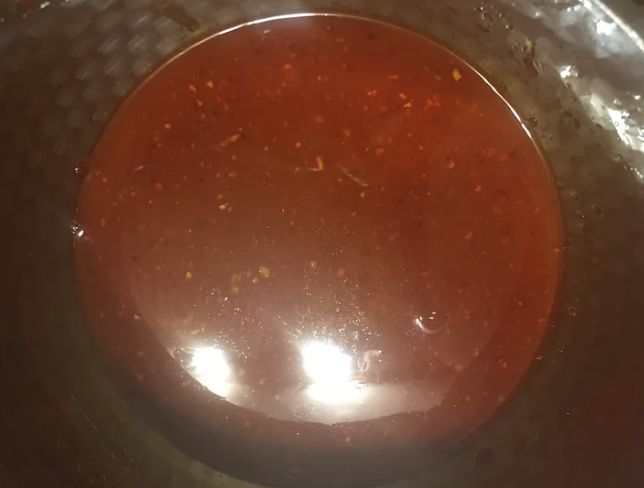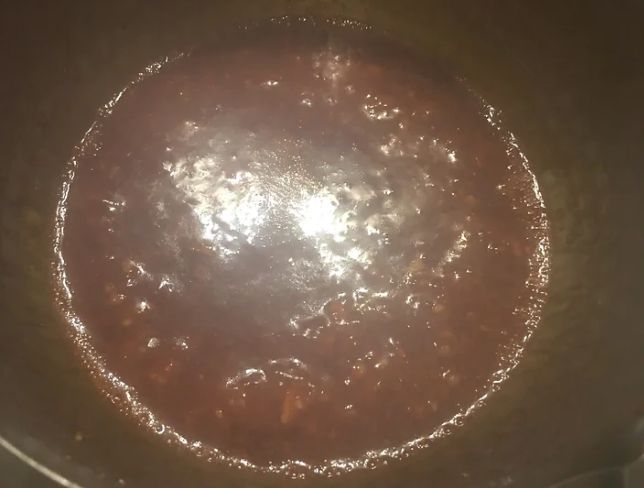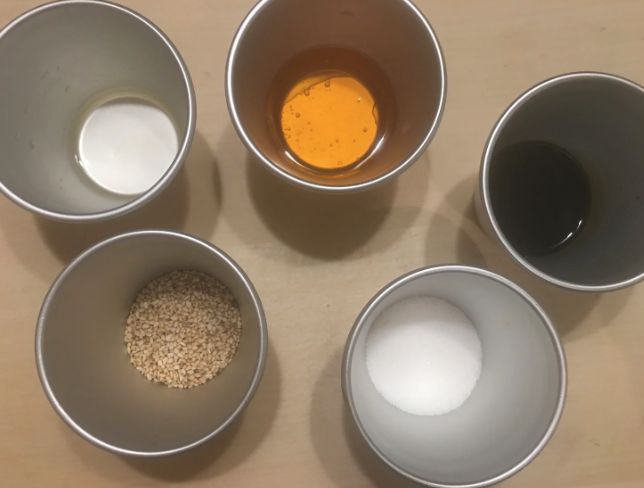 6. Before we move onto finishing the dish let's make up a simple sesame dressing to carry the fennel salad. Start by adding 2 tbsp of toasted sesame seeds to a pestle and mortar and roughly grind. To finish the dressing add 1 tsp of white sugar, 1 tbsp rice vinegar and 3 tbsps of sesame oil then whisk until the sugar dissolves. Season with 1-2 tsp of light soy and add a touch of water to balance out the dressing.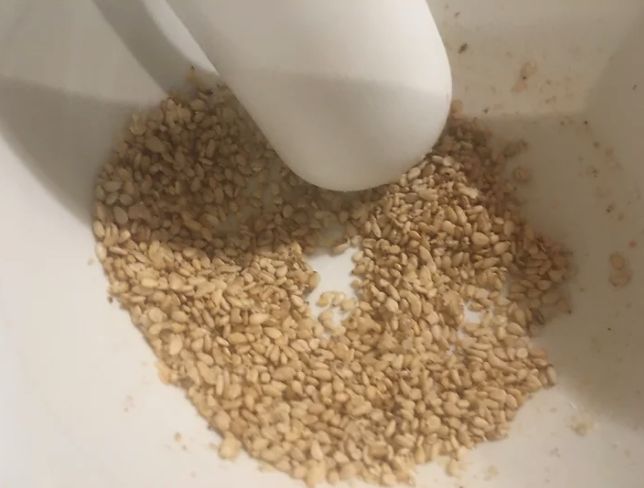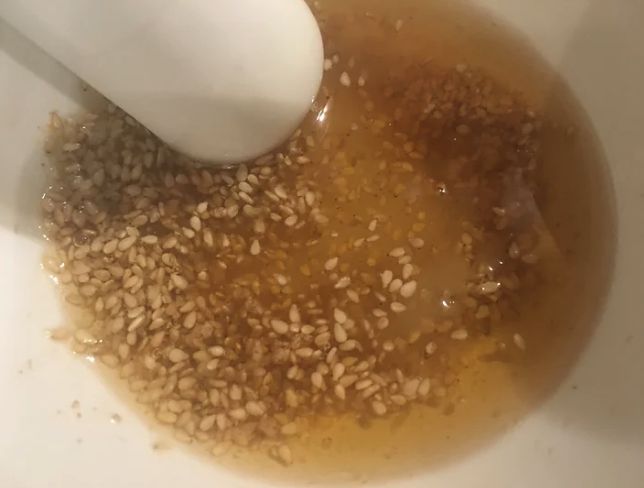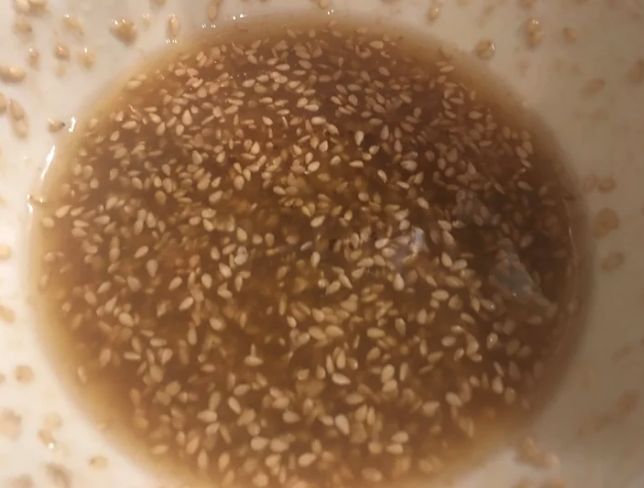 Finishing the Pork Belly: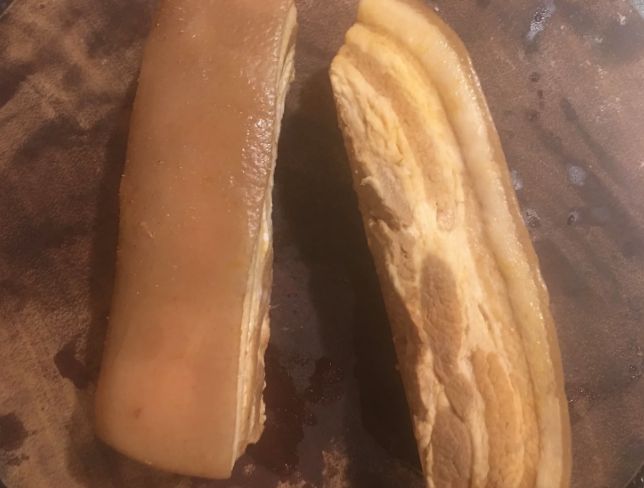 7. After the pork has pressed and set we can move onto portioning the pork. As its set this will be far easier to do opposed to when just finished braising. Slice into approx 1-2cm thick bite sized slices then add the pork onto a tray. To reheat and add some char either use a blowtorch or grill to sear until nice and charred either side. This is best done just before making up the salad and serving.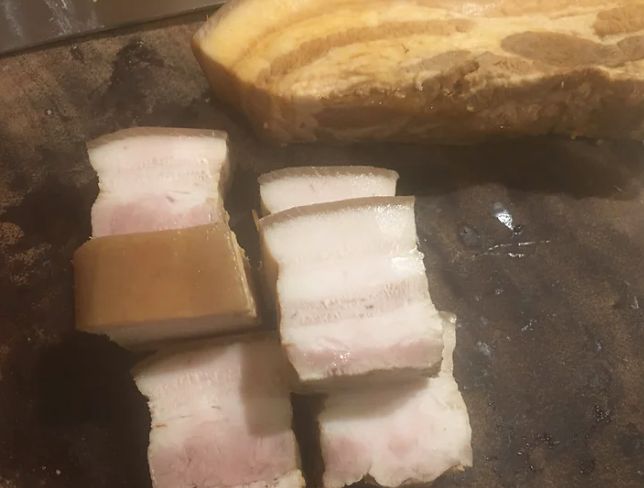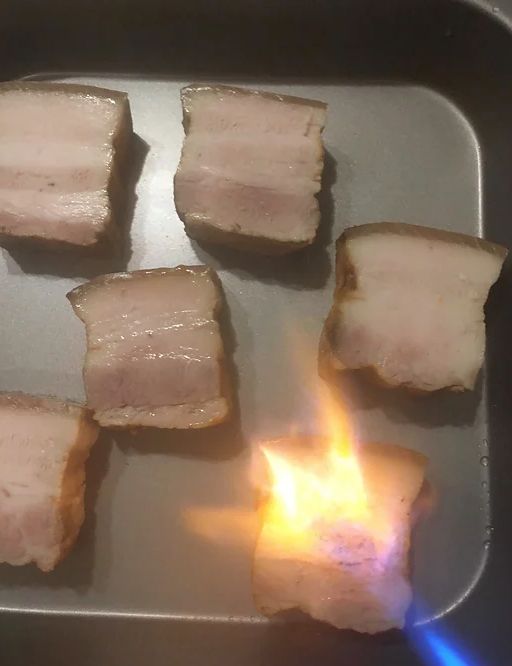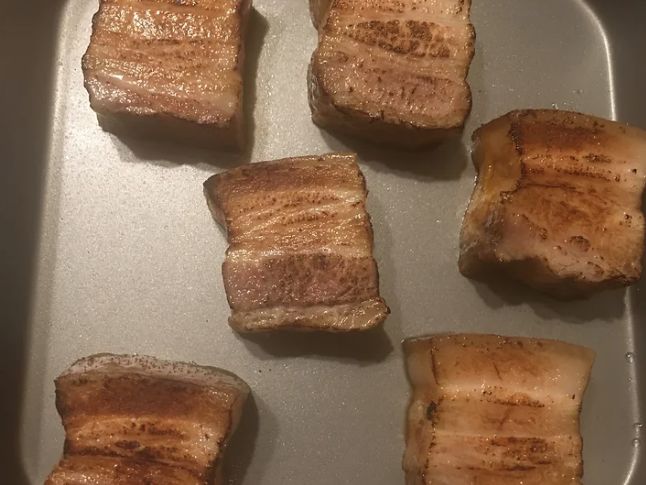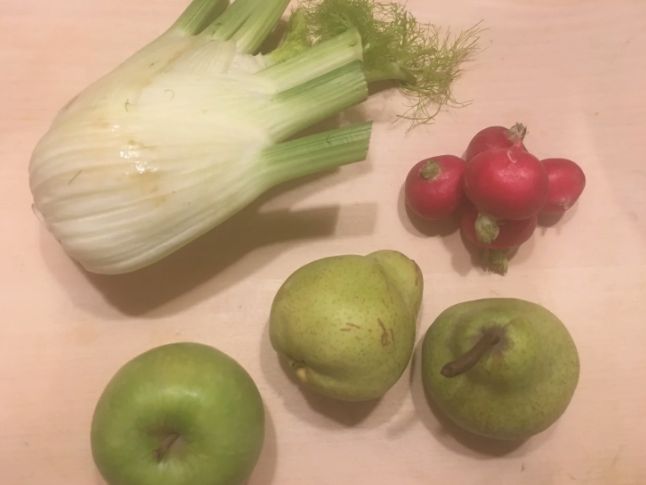 8. As for how to prepare and cut the salad you can go about this in which ever way you prefer really, however, what I decided to do was to start by slicing the pear into wedges then placing into a dry pan to sear either side until golden brown and crispy. This stage is optional as its not necessary although I find it adds flavour and texture to the salad. As for the remaining fennel, apple and radish I finely sliced with a mandolin. You can also do this by finely slicing with a knife. When the salad is prepared place into a mixing bowl and we are now ready to serve.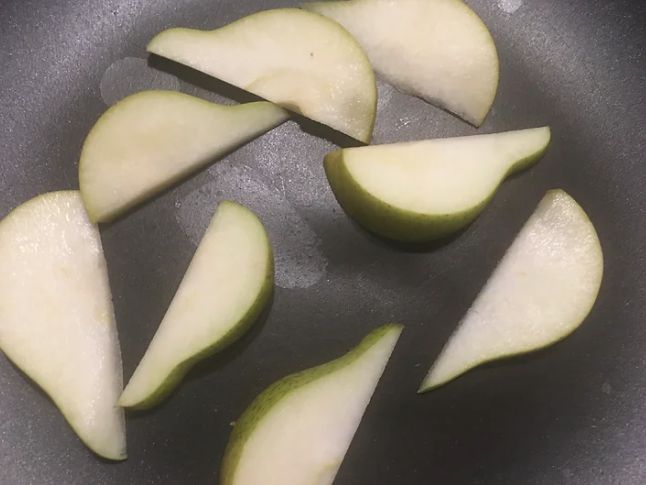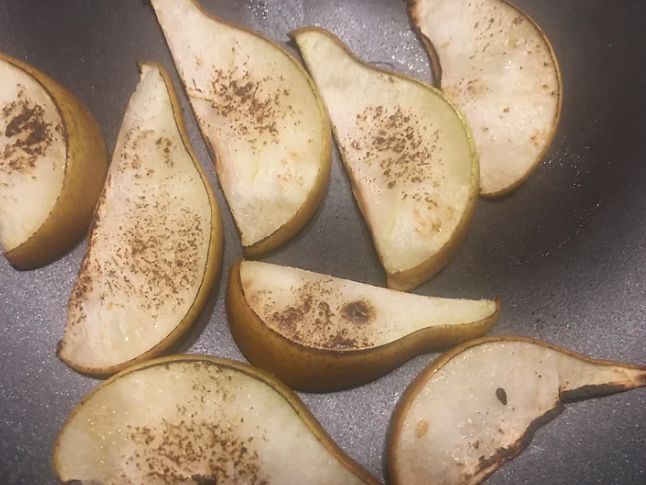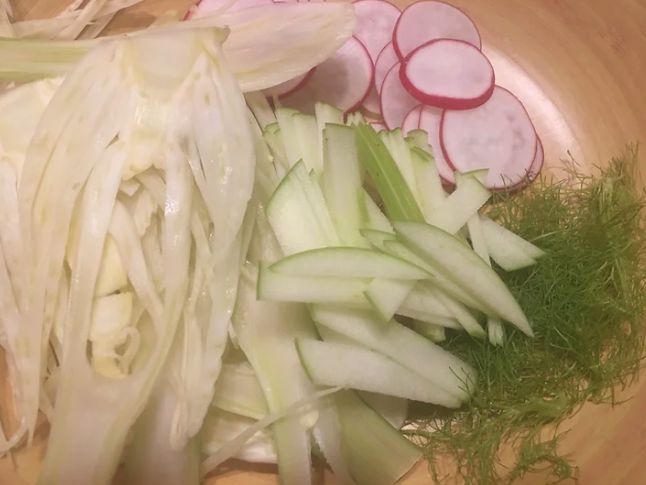 9. To serve begin by adding some of the sesame dressing to the salad and lightly toss. Next brush the warmed seared pork belly with the gochujang sauce. Plate up by adding a drizzle of the gochujang sauce onto a plate then placing the pork belly on top. Scatter some of the dressed salad over the pork and nourish. Hope you like this simple different approach on Korean braised pork.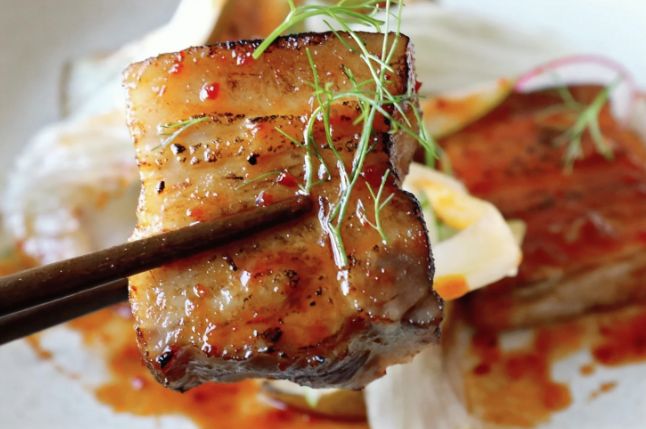 As for what other salad ingredients to add then you could also use endive lettuce, cos, cucumber, carrot or spring onions. If you prefer not to press the pork belly then you could serve straight from the braise if you like. Have fun and I hope you like this take on Korean braised pork with salad. Peace!
Cook Time 2 hrs 30 mins / Prep Time 30 mins / Press overnight (optional)
3 tbsp corn syrup or honey
2 tbsp toasted sesame seeds
1-2 tbsp korean chilli flakes