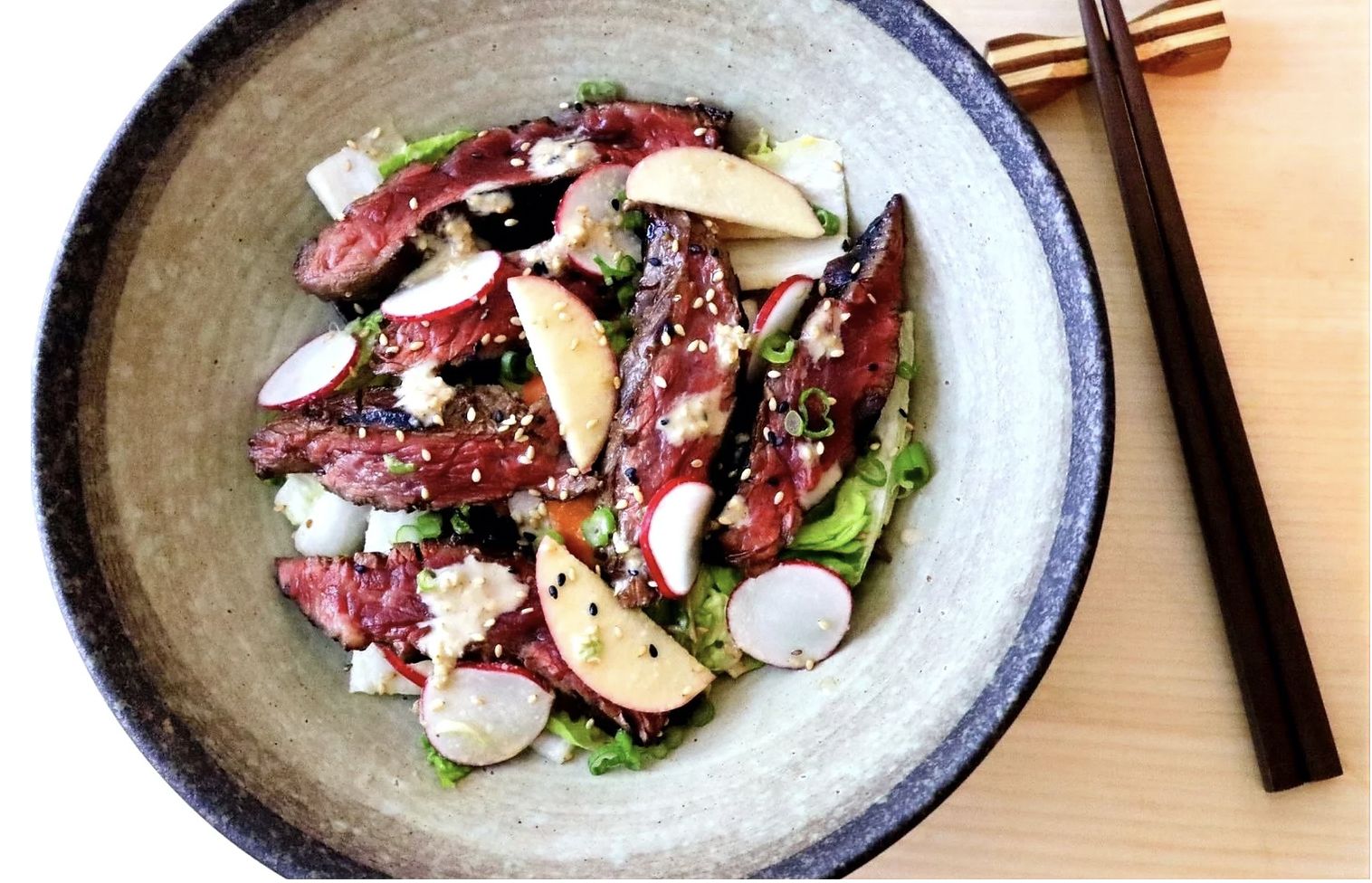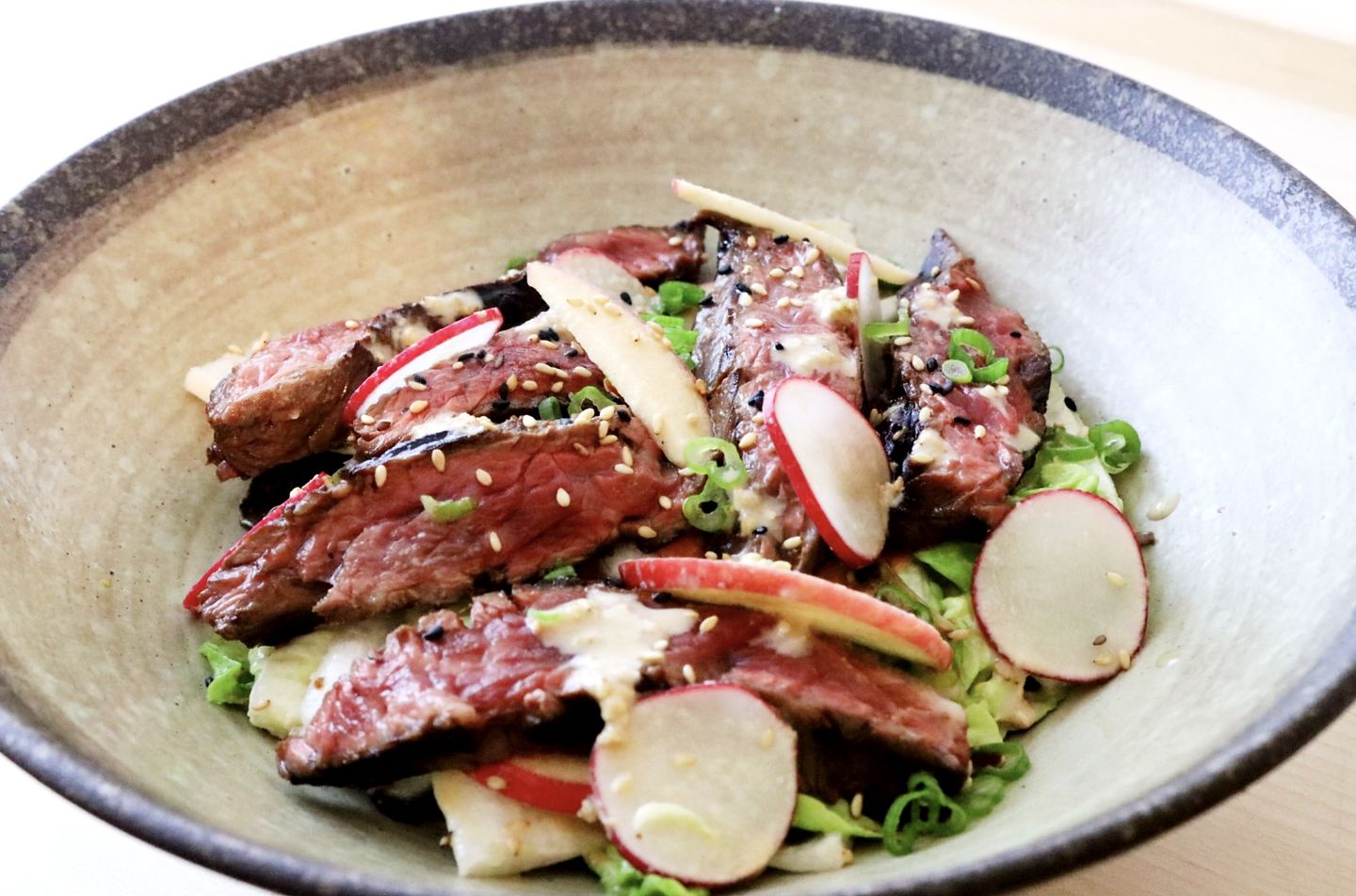 The inspiration for this super simple salad was based on Kalbi a Korean short rib bbq. Traditionally butterflied short ribs are used, however, I find the texture and flavour of bavette steak to be far more superior and works perfectly with this marinade. As this is just a simple salad feel free to play with the salad ingredients as I wanted the focus of this recipe to concentrate on the bbq marinade. With that said let's get straight into this recipe!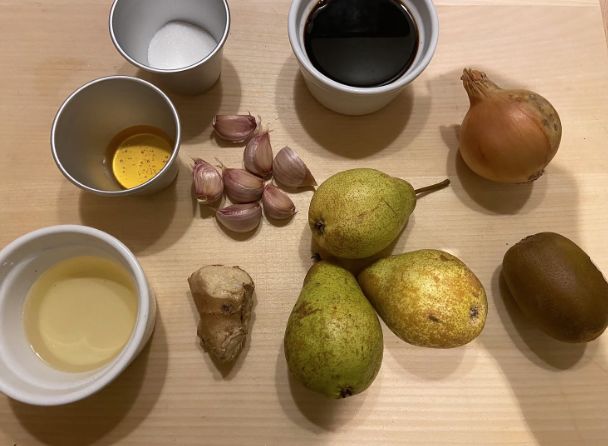 1. Let's begin by marinating the beef, ideally this would be best to be done overnight, however, at least 1 hour prior to cooking would also work. For the marinade we want to break all of the large ingredients down to form more of a liquid. Either using a fine grater or food processor, to a bowl peel then grate 3 pears, 2 kiwis, 1 white onion, 6 garlic cloves, and 10g of ginger then mix all of the broken down ingredients to form the base of the marinade. To the base of the marinade we now want to add 120ml light soy, 70mls mirin, 30g white sugar and 30g of honey. Mix well until all of the ingredients combine then place the marinade to one side for now.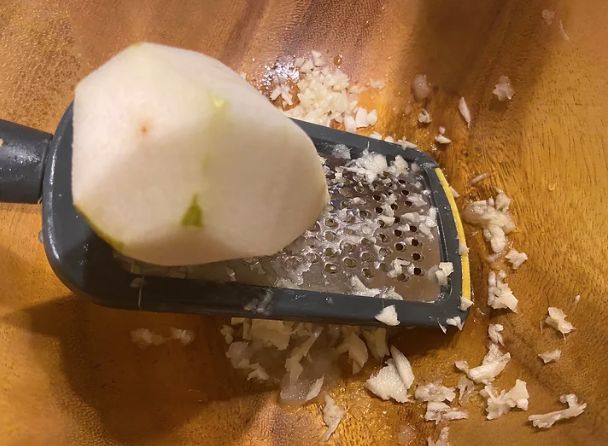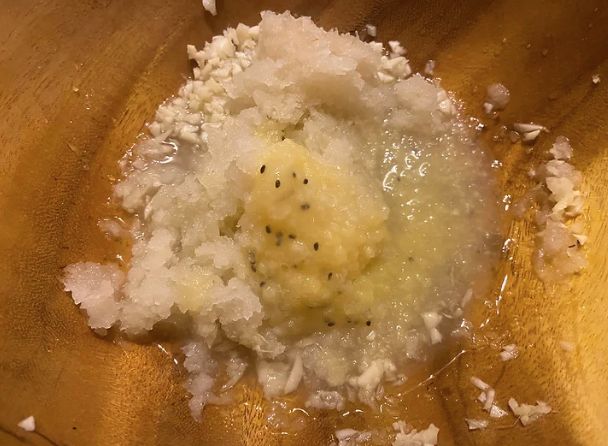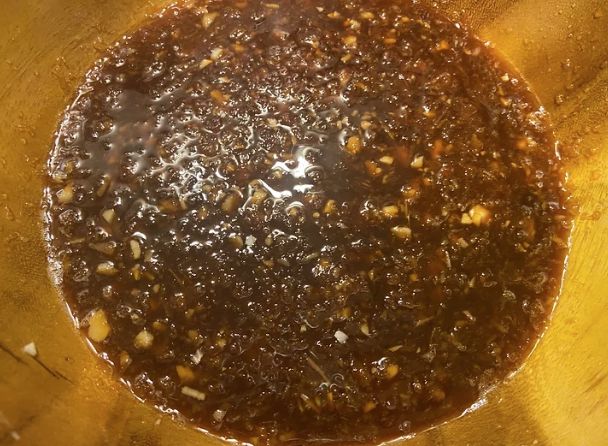 2. Now moving onto the bavettes, start by trimming any excess fat from the steaks then using a sharp knife make a slight cross hatch score on either side of the bavettes. Take care not to slice too deep into the steak then place the bavettes into the marinade ensuring that they are completely covered. Cover with clingfilm and store in the refrigerator for a minimum of 1 hour until ready to use.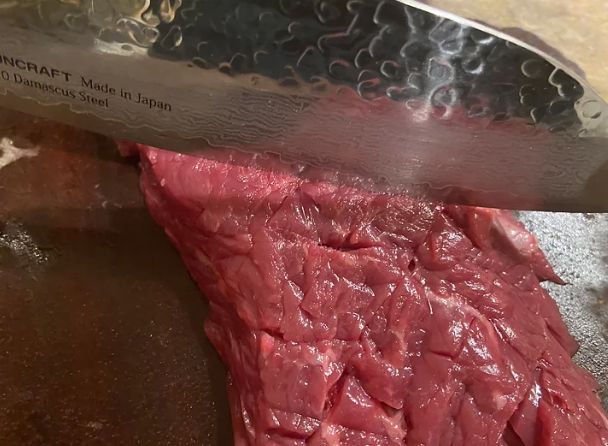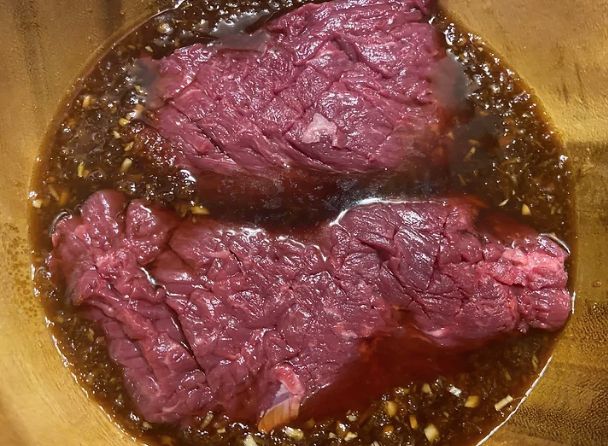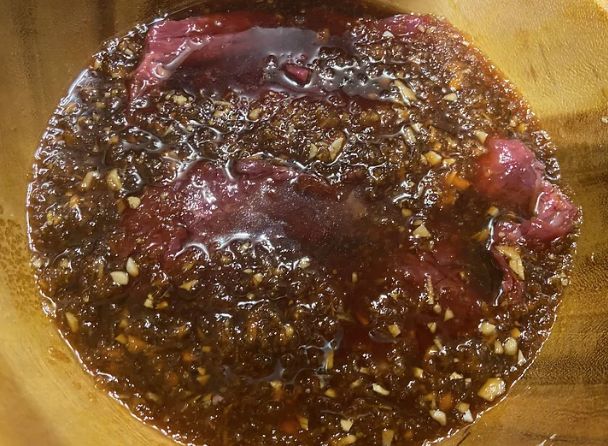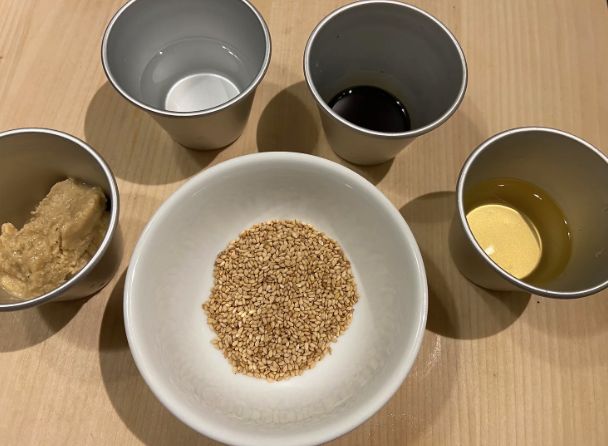 3. Whilst the beef is marinading we can move onto preparing the sesame dressing and salad. For the dressing start by adding 75g of tahini and 50ml of sushi vinegar to a small bowl. Using a whisk, mix well until the tahini becomes loose and smooth. Finish the dressing by adding 15ml of light soy, 10g toasted sesame seeds, 20ml sesame oil and loosen the dressing by gradually adding 40-50mls of cold water. Whisk again then adjust the seasoning if needed by adding additional soy or water.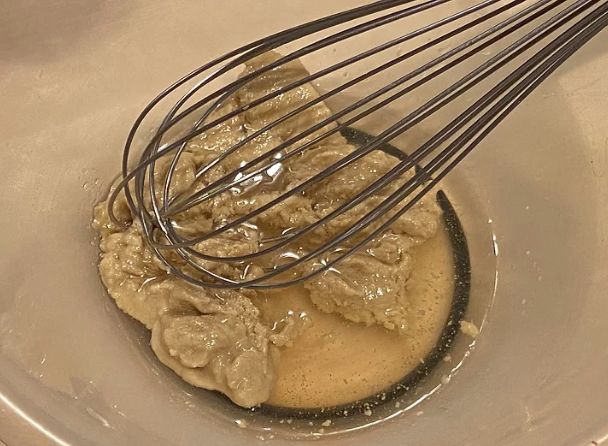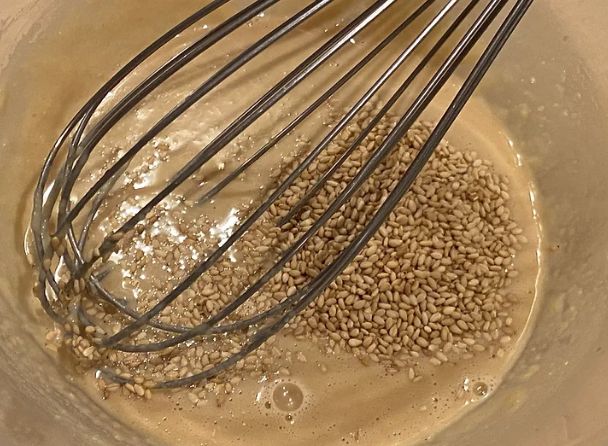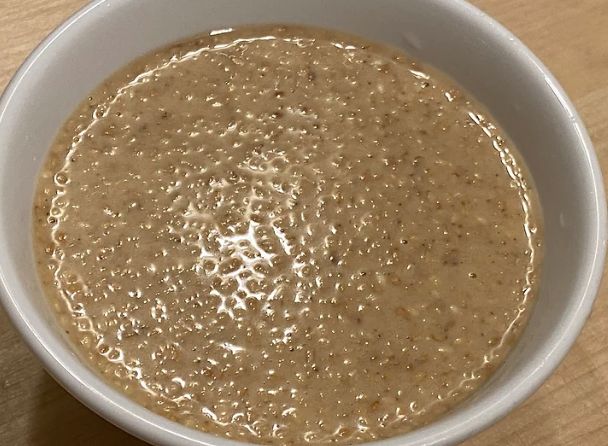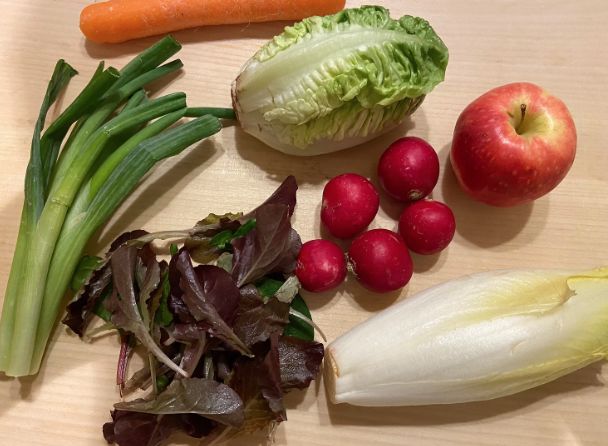 4. As for what salad vegetables to use I found this mix of bitter and sweet vegetables/fruit to work really well with the grilled beef, however, feel free to play around with the salad ingredients. To prepare start by washing all of the vegetables and fruit first then remove each of the leaves from 2 chicory, peel and shave 1 carrot into strips using a peeler, remove the leaves from 2 small baby gem and cut into bite sized pieces, finely slice a handful of small radishes, finely slice a few spring onions and slice 1 apple into small bite sized pieces. Place the prepared salad into a mixing bowl and we will dress this just before ready to serve.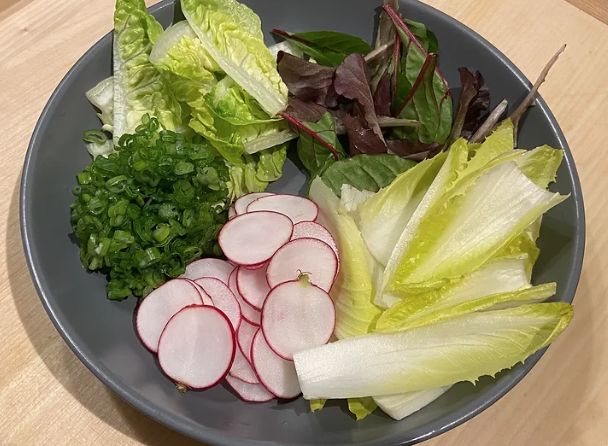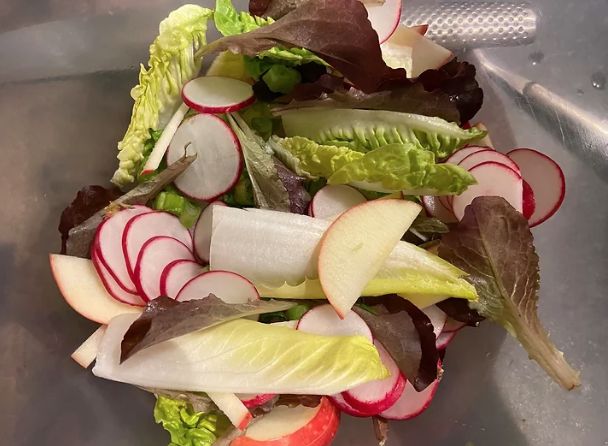 5. Moving back to the beef, after a good marinade the bavettes should have absorbed all of those distinct key flavours from the marinade and we can now grill. You can bbq these or even pan fry however, I went with using a griddle pan. Before grilling, remove the bavettes from the marinade and allow to sit at room temperature 15-20 minutes before cooking. Next place a griddle pan onto a high heat then when smoking hot add a small drizzle of oil. Add the bavettes taking care not to overcrowd the griddle pan and grill on 1 side for 2 – 2 1/2 minutes depending on size. Flip the bavettes over then again grill on the other side for a further 2 – 2 1/2 minutes then when nice and charred, remove from the griddle and cover with tinfoil and allow the bavettes to rest for 15 minutes. After 15 minutes of resting slice into thin strips slicing against the grain.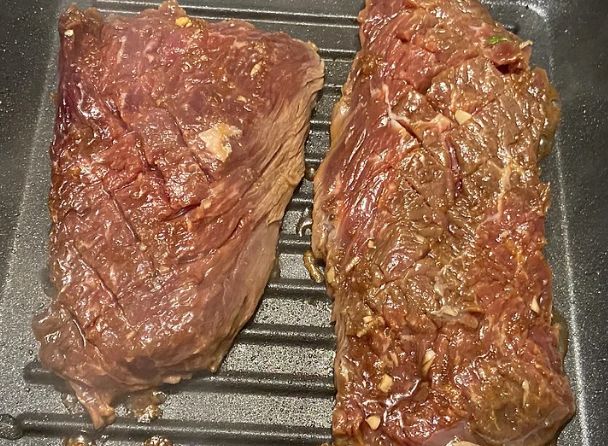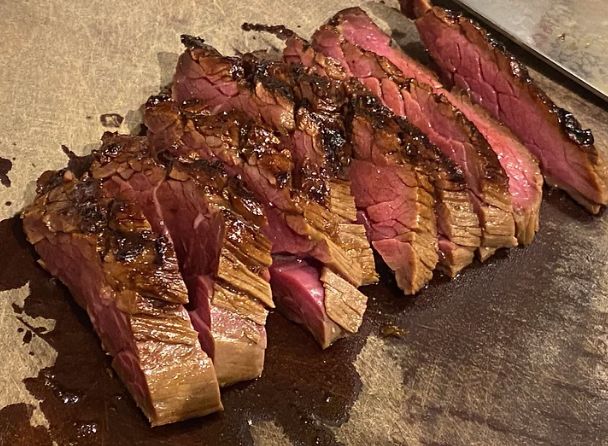 6. To serve lightly dress the salad with the sesame dressing then add an extra drizzle of sesame oil and some optional togarashi chilli pepper for a little extra heat. Add the salad to a large serving bowl then layer the sliced beef over the top. Finish the salad with some additional toasted sesame seeds and some dressing over the top and nourish! Hope you like this super simple yet delicious Korean kalbi inspired salad!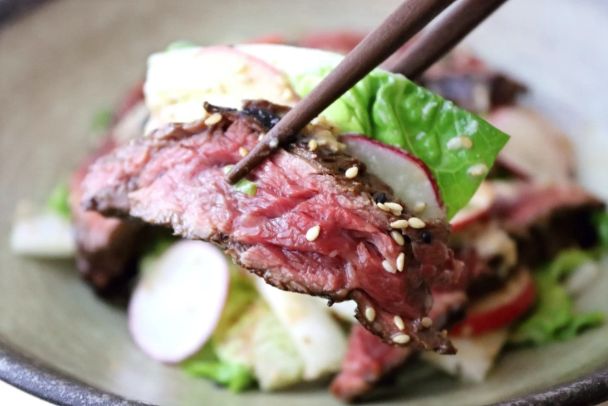 As you can see by the images the beef I cooked in this recipe is pretty rare, however, rare bavette steaks are really the only way to cook them as if overcooked the beef becomes quite tough. If you are looking to cook a more well done steak then you can try this recipe with perhaps sirloin or ribeye instead. I hope you enjoy this super simple salad recipe and as always peace!
Cook Time 10 mins / Prep Time 30 mins / Marinade 1hr – overnight
3 small pears or 1 asian pear