The goal when creating this recipe was to create something crispy, simple and packed full of flavour. Fresh egg noodles are a game changer, and by using duck eggs for the noodles you end up with an incredibly rich and amazing textured noodles. For this recipe I use an atlas pasta machine to assist, however, you can also use a rolling pin otherwise. Let's get straight into it…
1. Let's begin with the egg noodles, start by measuring 200g of whole duck egg (3 eggs approx) into a small mixing bowl then add 60mls of cold water. Whisk well and then place the egg mix to one side. Next, in a large mixing bowl add 500g of plain flour and 1 tsp of salt. Mix well to incorporate the salt then slowly begin to add the egg mixture to the flour. Whilst adding the egg mix constantly stir the flour (I like to use chopsticks) to allow all of the flour to become evenly hydrated. Continue to add the egg mixture until it has all been incorporated into the flour.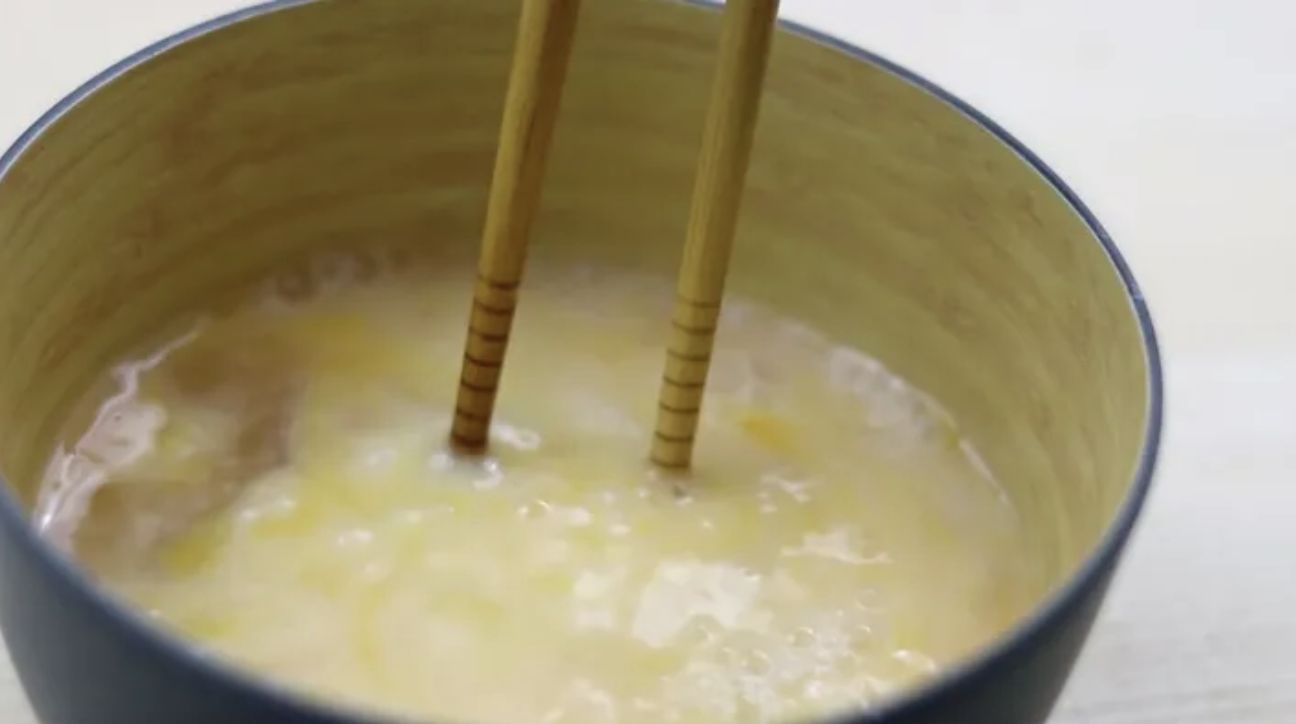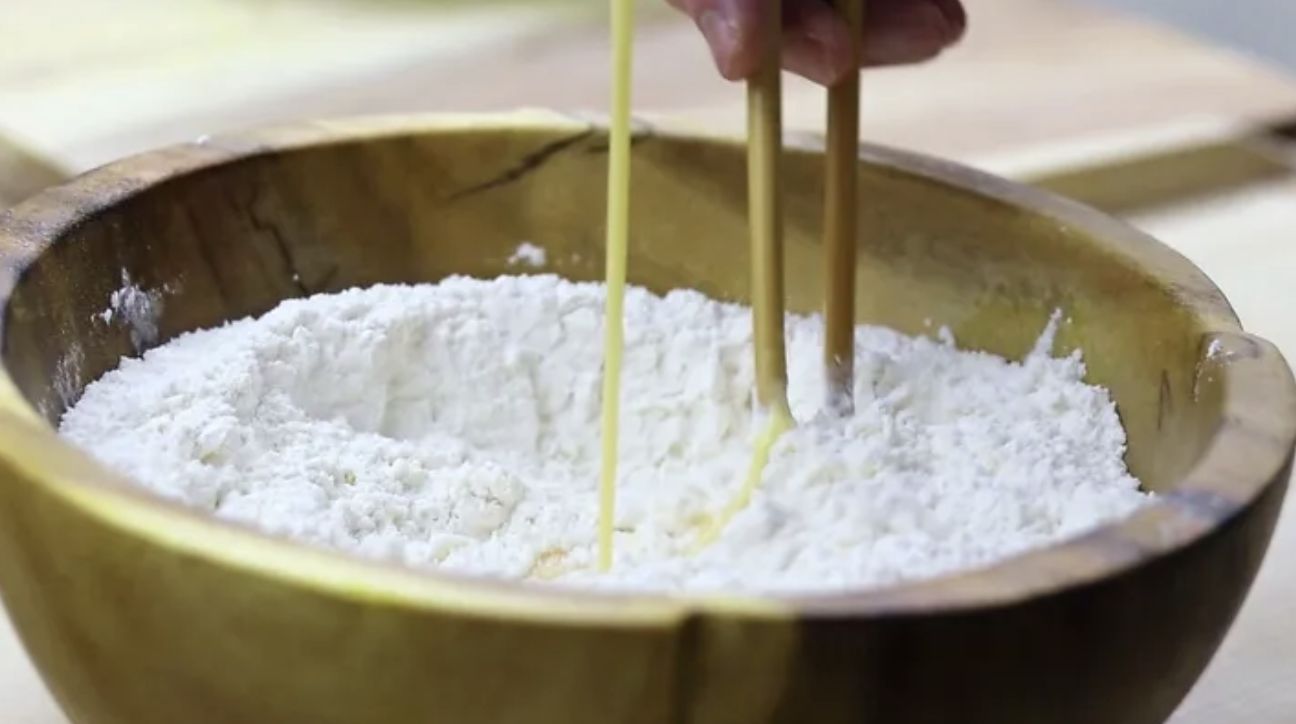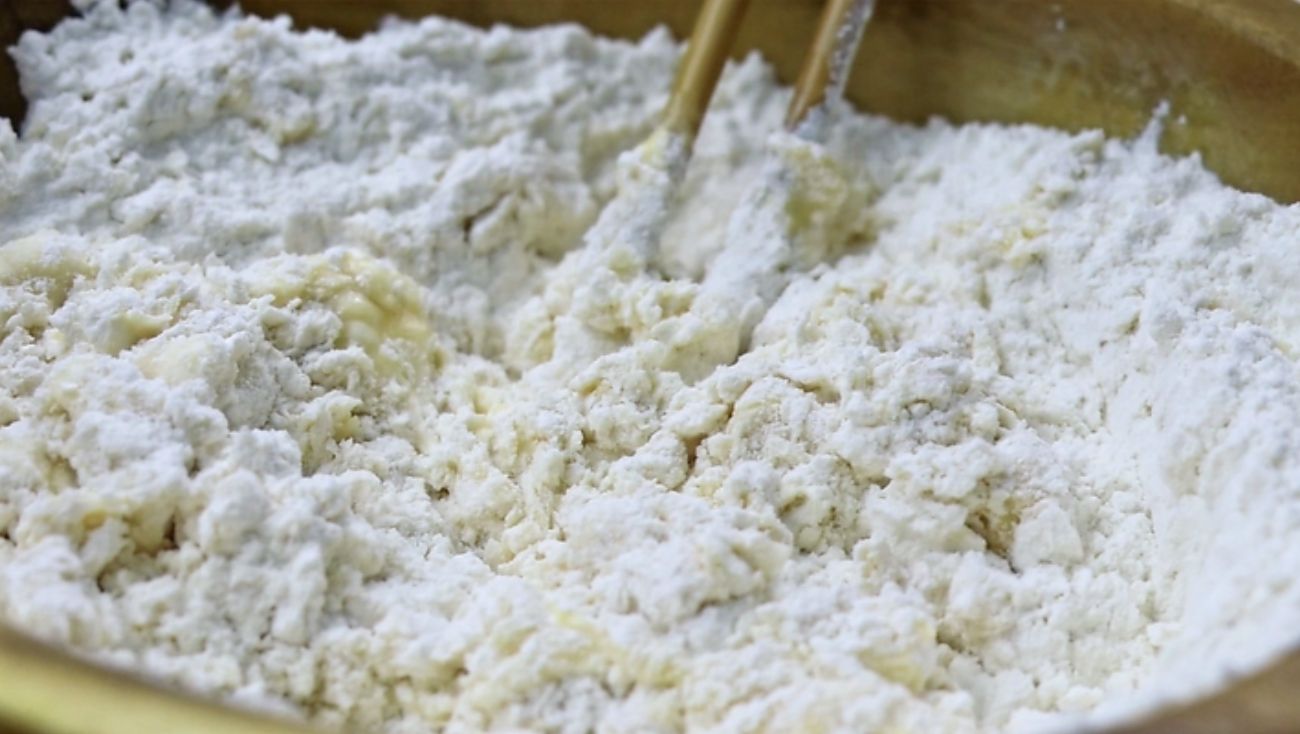 2. Now that all of the egg mixture has been added, begin to kneed and bring the dough together by hand. Continue to kneed the dough together for approximately 10 minutes until a rough cohesive ball of dough is formed. If the dough seems too dry still, add a touch more water, taking care not to add too much as this will alter the hydration of the noodles. When the dough is ready cover with clingfilm and allow to rest at room temperature for 45-60 minutes.
3. After resting, the gluten within the dough should be much more relaxed making it easier to work with. Place the dough onto a worktop and briefly knead again to smoothen out the dough. When smooth cut the dough into 4 equal sized pieces. Now, take each piece of dough and roll into smooth balls. Next use a rolling pin to roll out each piece of dough into flat rectangular pieces that are thick enough to go through the widest setting on your pasta machine.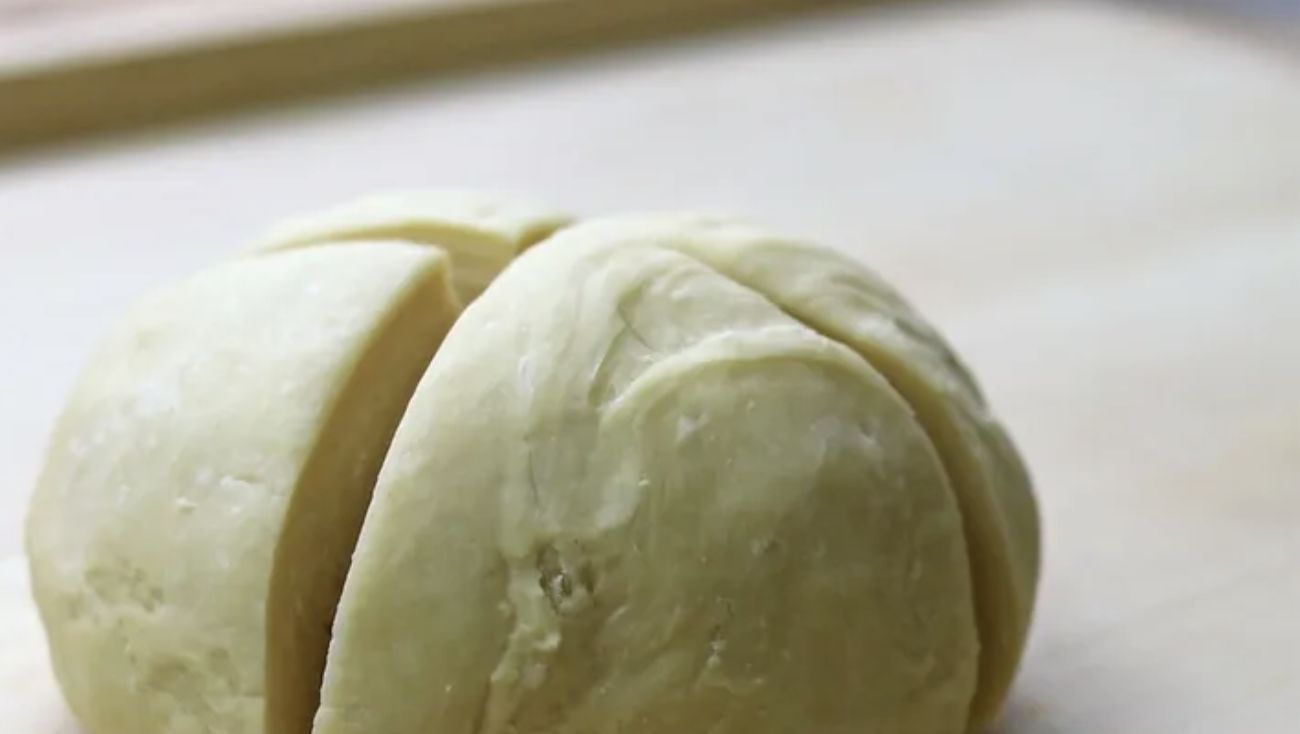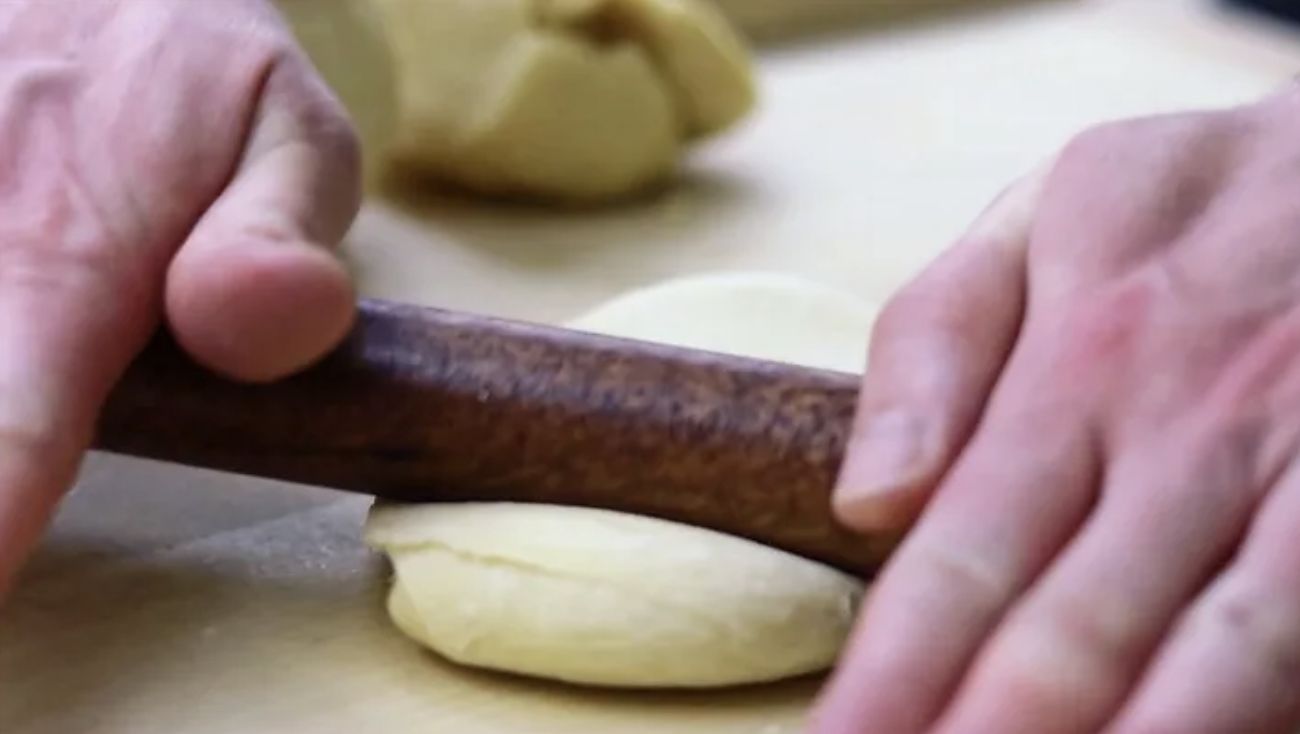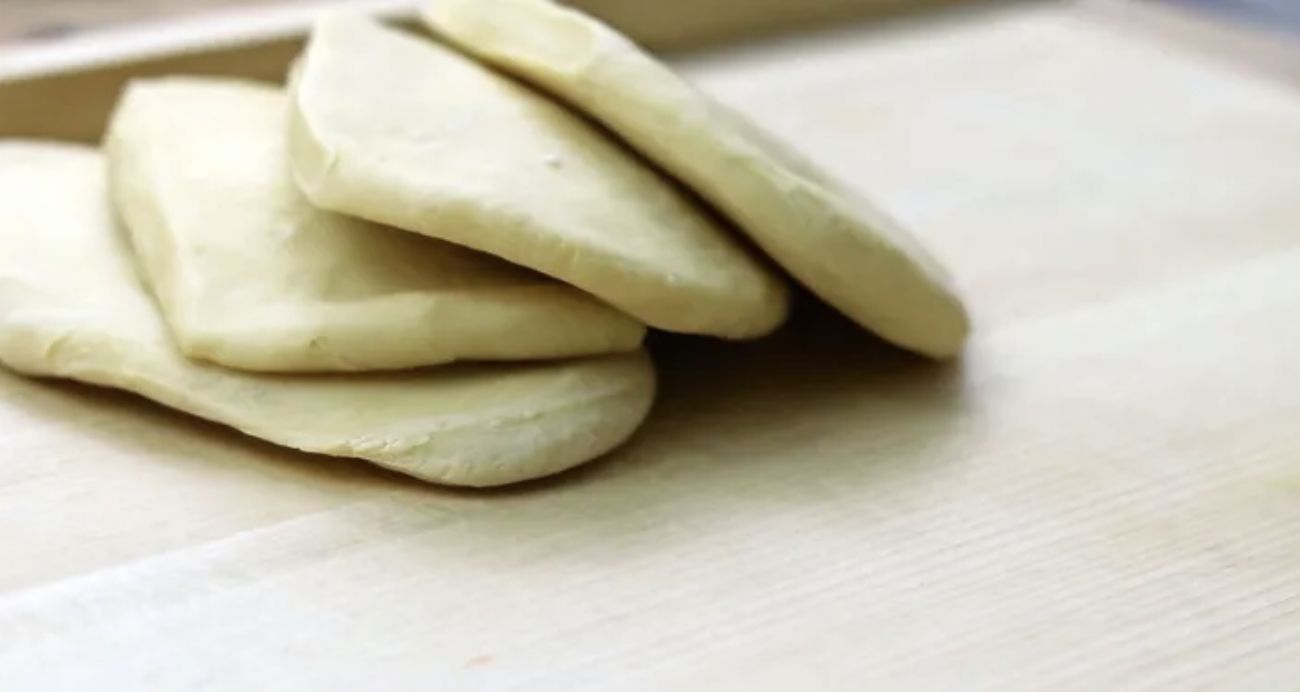 4. When the dough is ready pass each piece of dough through the largest setting on your pasta machine (no.0 on the atlas). When passed, fold the dough over to overlap lengthways then feed through largest setting one more time. This process is called laminating and will help improve the texture of the noodles. Now that the dough has been laminated work your way by feeding the dough through the setting until you reach however thick you want your egg noodles to be. For this recipe I was after relatively thin noodles, therefore, I went up to no.6 on the atlas which is approximately 1.6mm in thickness.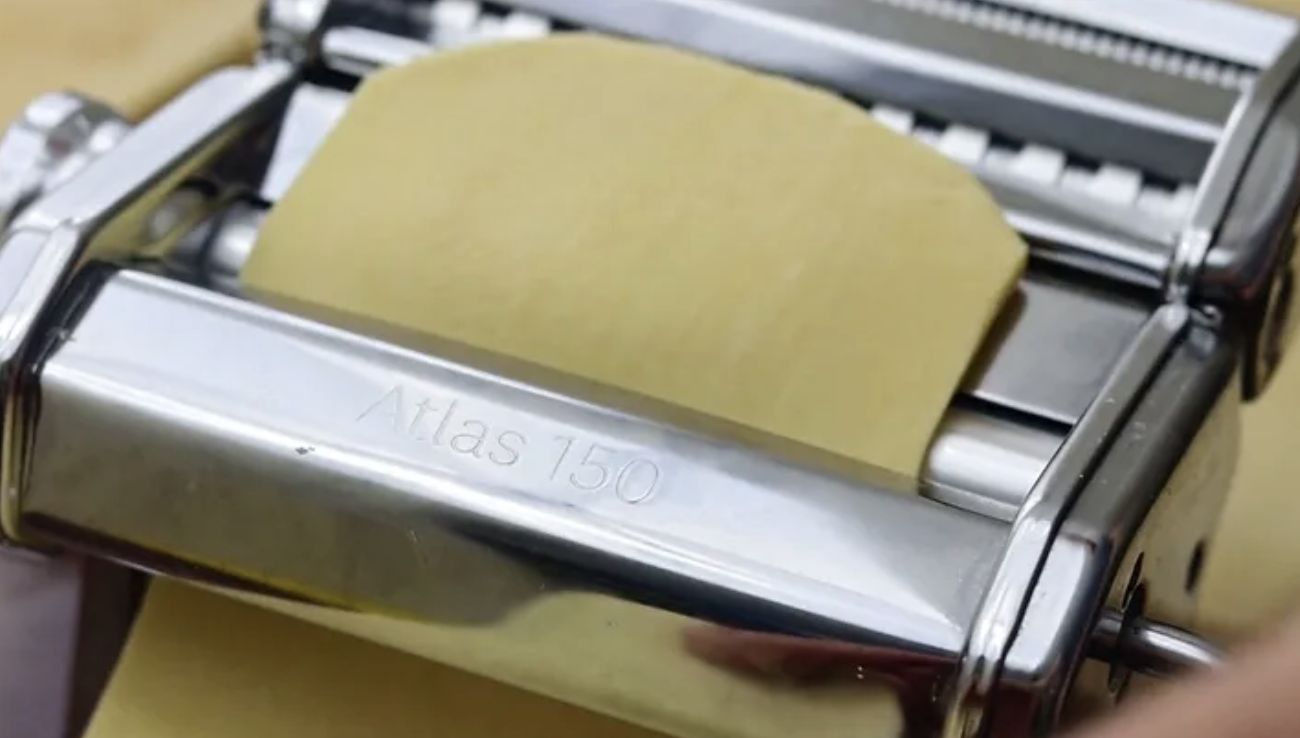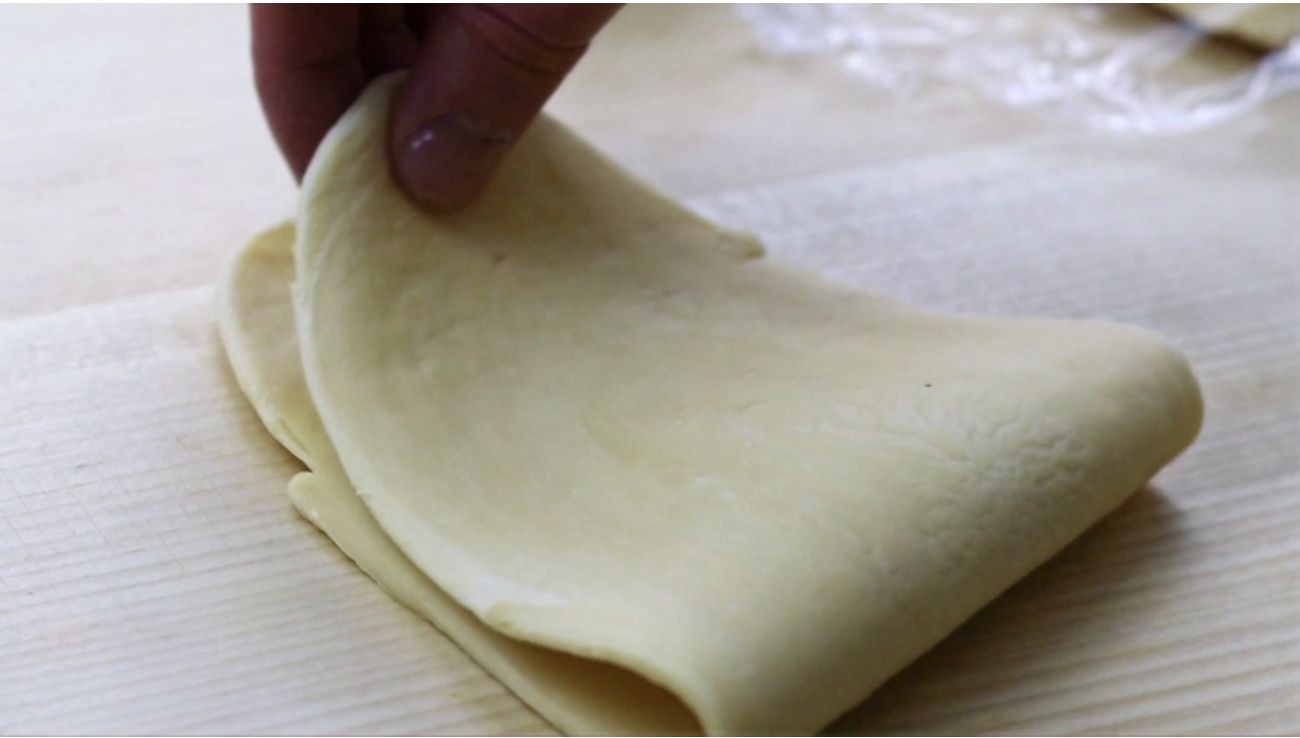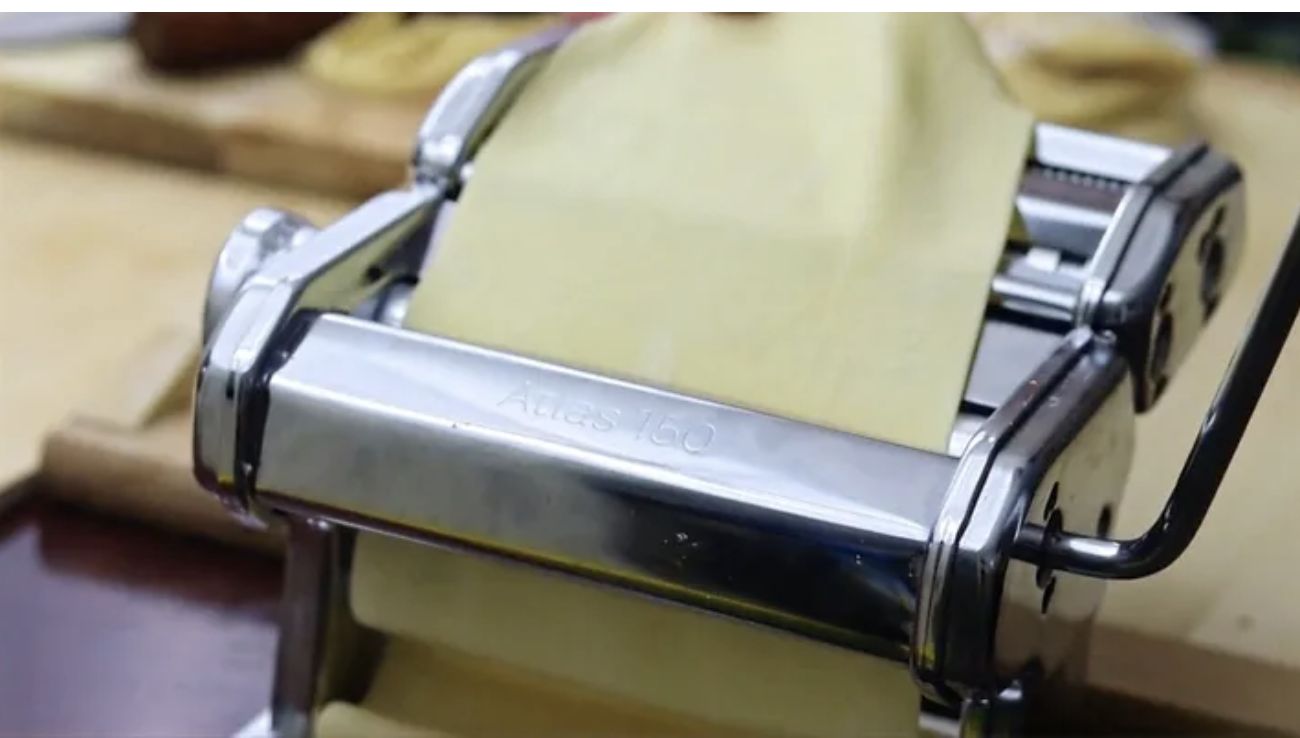 5. At this point we should now have a long thin sheet of dough. Before we cut the noodles generously coat each side of the dough with cornstarch. When ready pass the dough through the cutting attachment to cut into our egg noodles. Dust lightly again with cornstarch and place onto a tray when cut. These egg noodles can either be used straight away or be left to dry and used at a further date.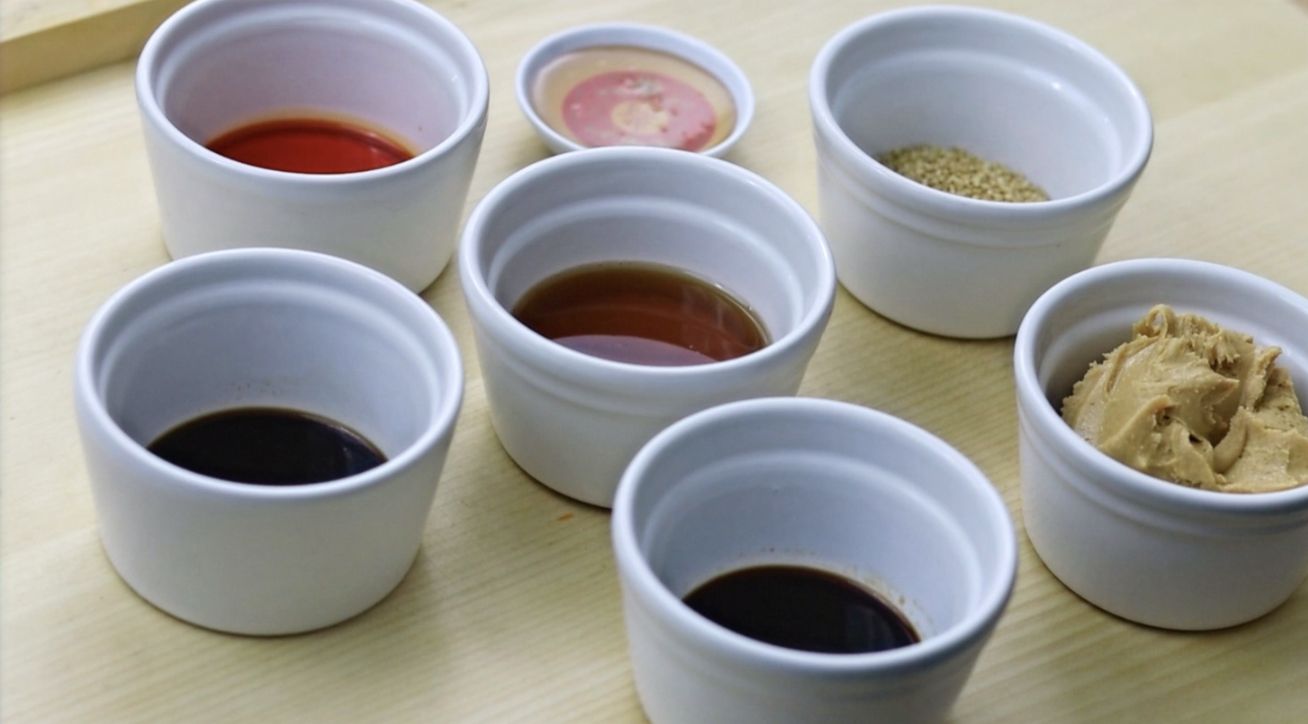 6. Before we move onto cooking the noodles we can make up the simplest of sauces and a few vegetables to stir fry with the egg noodles. For a simple sauce, in a small mixing bowl add 2 tbsps of smooth peanut butter, 2 tbsps toasted sesame seeds, 3 tbsps sesame oil, 1 tbsp of light soy, 2 tbsps of honey, 2-3 tbsp of optional chilli oil and 2 tbsps of black rice vinegar or rice vinegar. Mix well until a silky smooth sauce is made then adjust the seasoning or consistency if needed. As for consistency we are looking for a sauce that can just about coat the back of a spoon.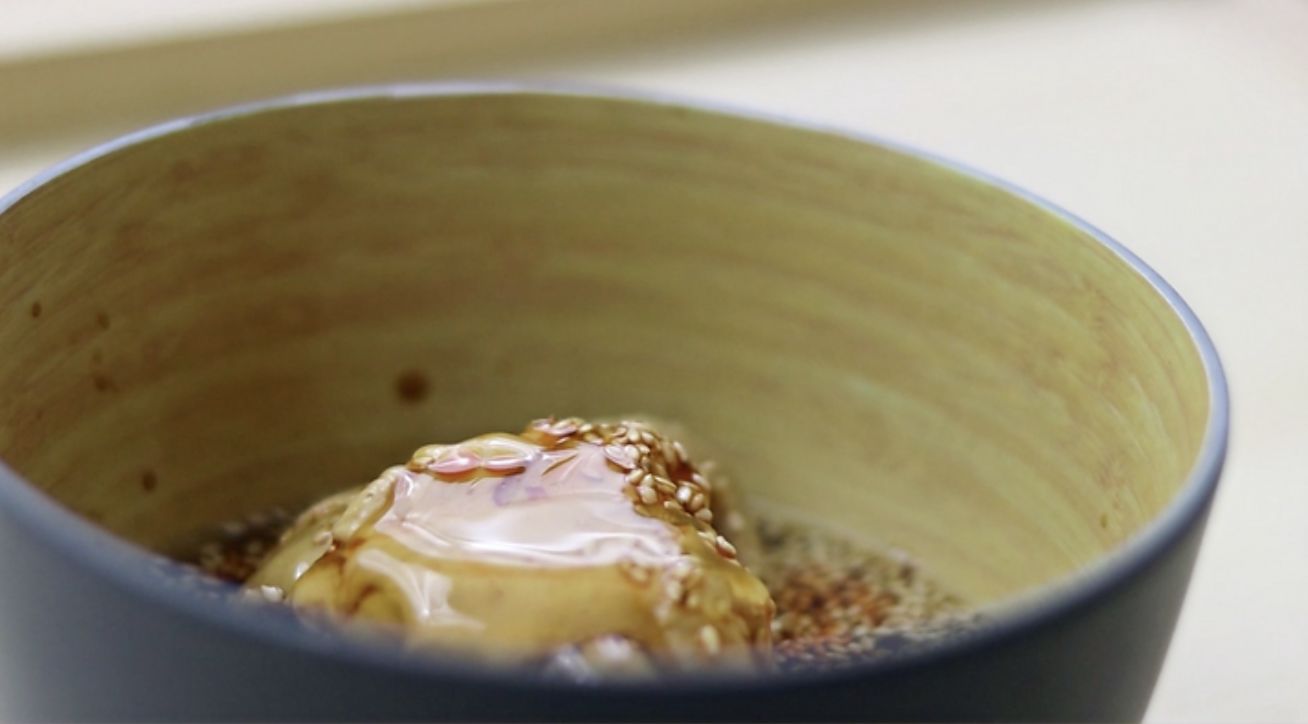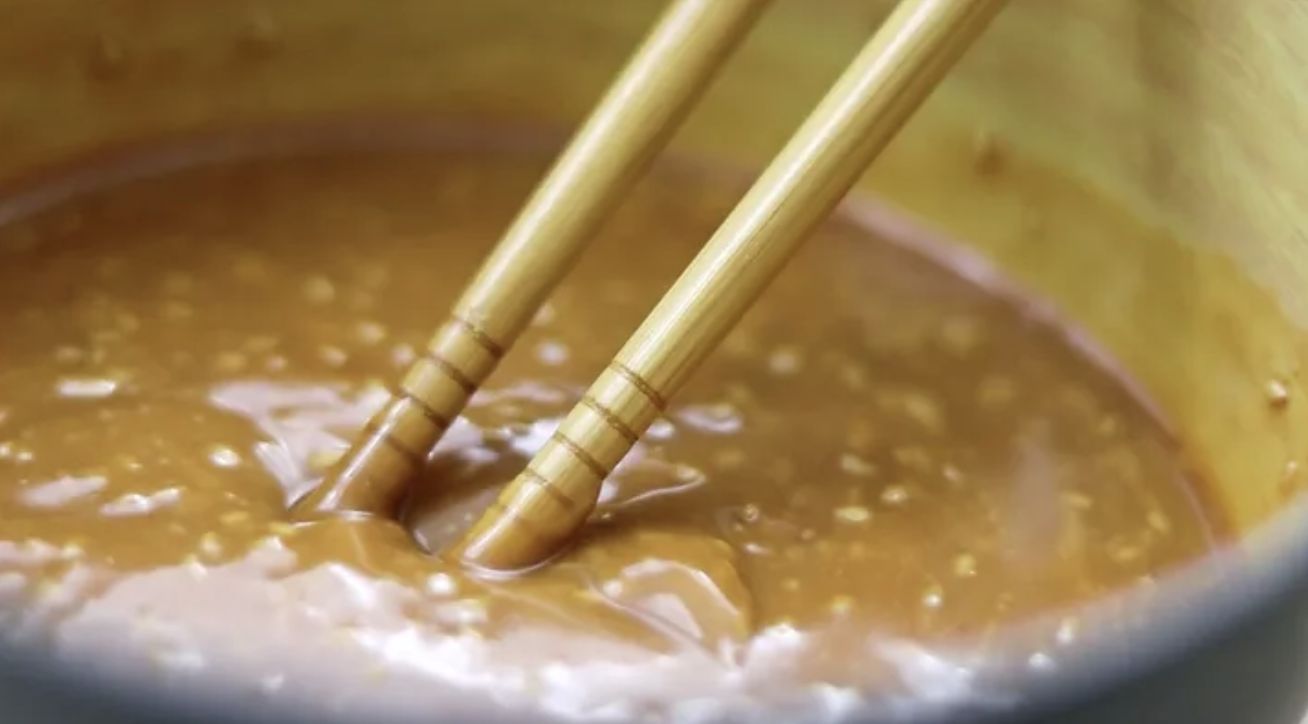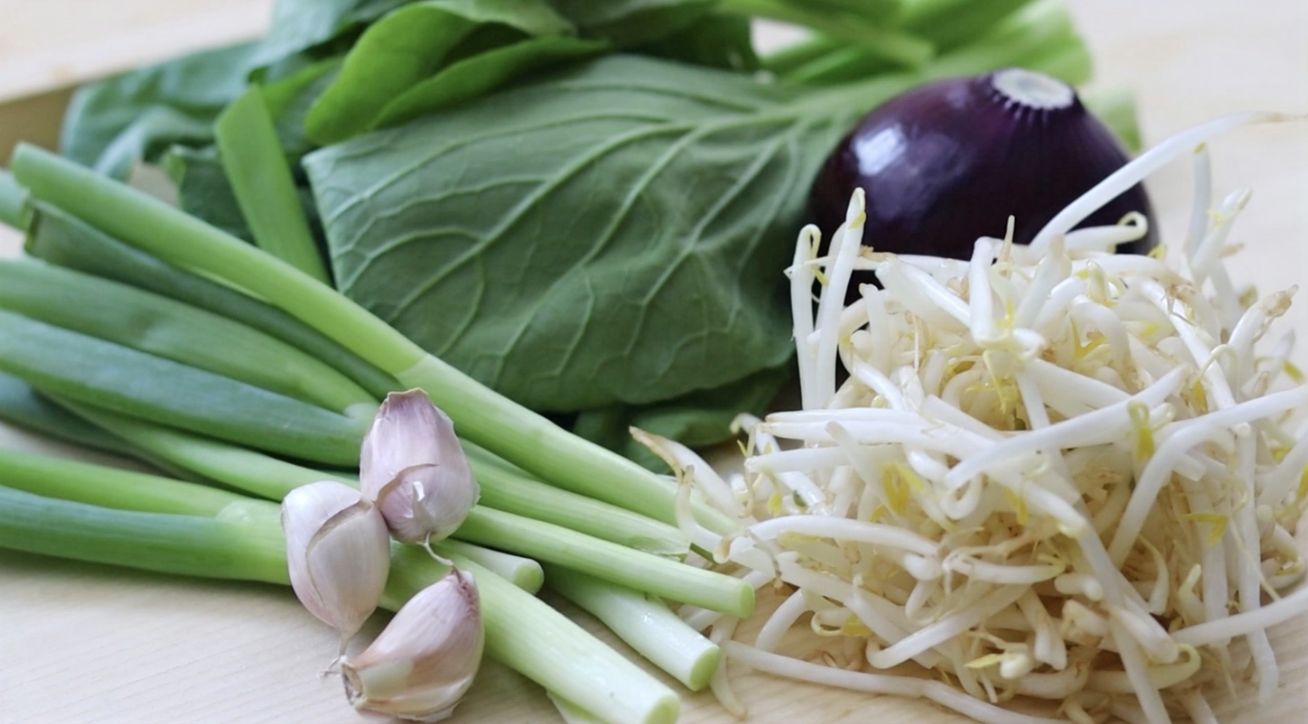 7. Finally to prepare a few vegetables to stir fry along with the noodles, you can use what ever vegetables, meat or seafood here, however these are the vegetables I used. Slice 1 red onion, wash a bunch of beansprouts, mince 3 garlic cloves, finely slice some spring onions, slice some choi sum into smaller bite sized pieces and slice some shiitake mushrooms. Set the vegetables to one side separately and we can now begin to cook.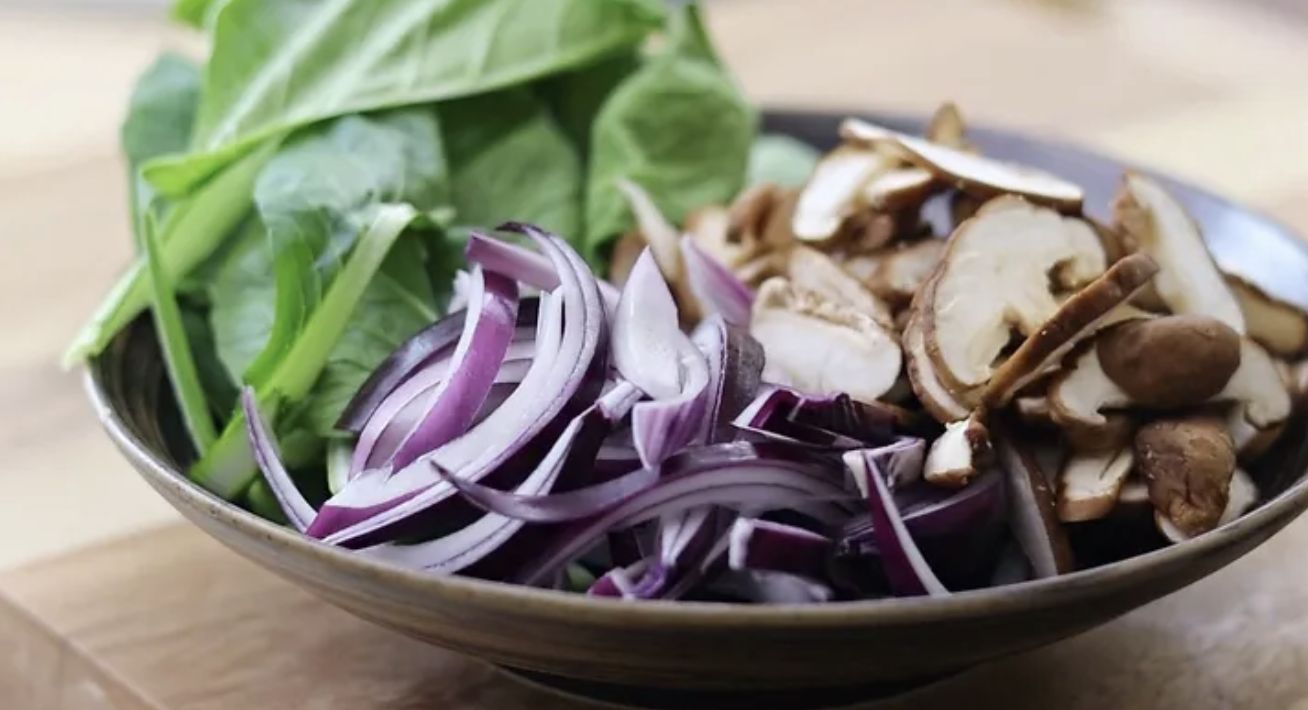 8. To cook, start by placing a large saucepan onto a high heat then bring the water up to a boil. When boiling add the egg noodles in batches and cook for 45-60 seconds depending on thickness. When just about cooked drain the noodles from the water and place onto a tray to slightly cool. Drizzle the noodles with a touch of sesame oil, mix then from here we can crisp them up.
9. To crisp up the noodles, add a saucepan or wok onto a high heat then add a touch of cooking oil. When hot add the cooked noodles then stirfry for 5-10 minutes or until evenly crispy. When ready remove from the pan again and place to one side for now.
11. When everything is nicely combined we can now add the sauce gradually and evenly coat the noodles. We are not looking for a wet sauce per say here just something that can cling onto the noodles. When ready adjust the seasoning if needed by adding additional light soy or sesame oil and these noodles are now ready to serve…
12. To serve divide the noodles into serving bowls then add some optional toasted peanuts over the top. Drizzle again with some chilli oil, add some additional toasted sesame seeds and finish with some sliced spring onion and nourish…
For the noodle dough I used duck eggs, however, ordinary fresh eggs will work just as well. The reason for using duck eggs was to add more flavour and texture to the egg noodles. As for cooking the noodles then you could also add chinese aubergine, various cabbages, mushrooms, proteins or shellfish. Im sure you will like this simple but delicious recipe and peace as always!
Prep Time 2 hours / Cook Time 20 mins
200g whole duck eggs (3 approx)
200g choi sum or pak choi
2 tbsp toasted sesame seeds
2 tbsp smooth peanut butter
2-3 tbsp chilli oil (optional)
2 tbsp black rice vinegar