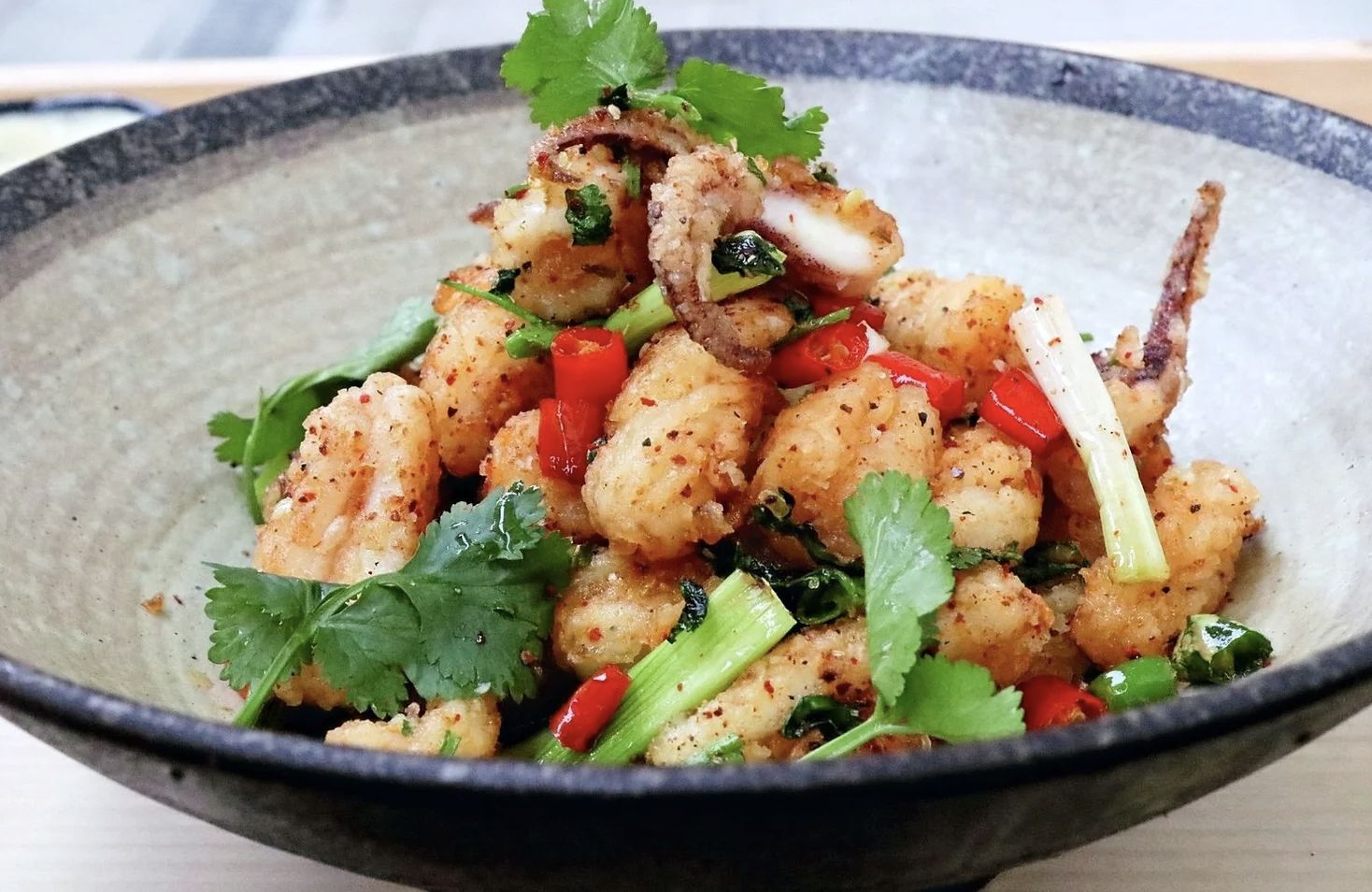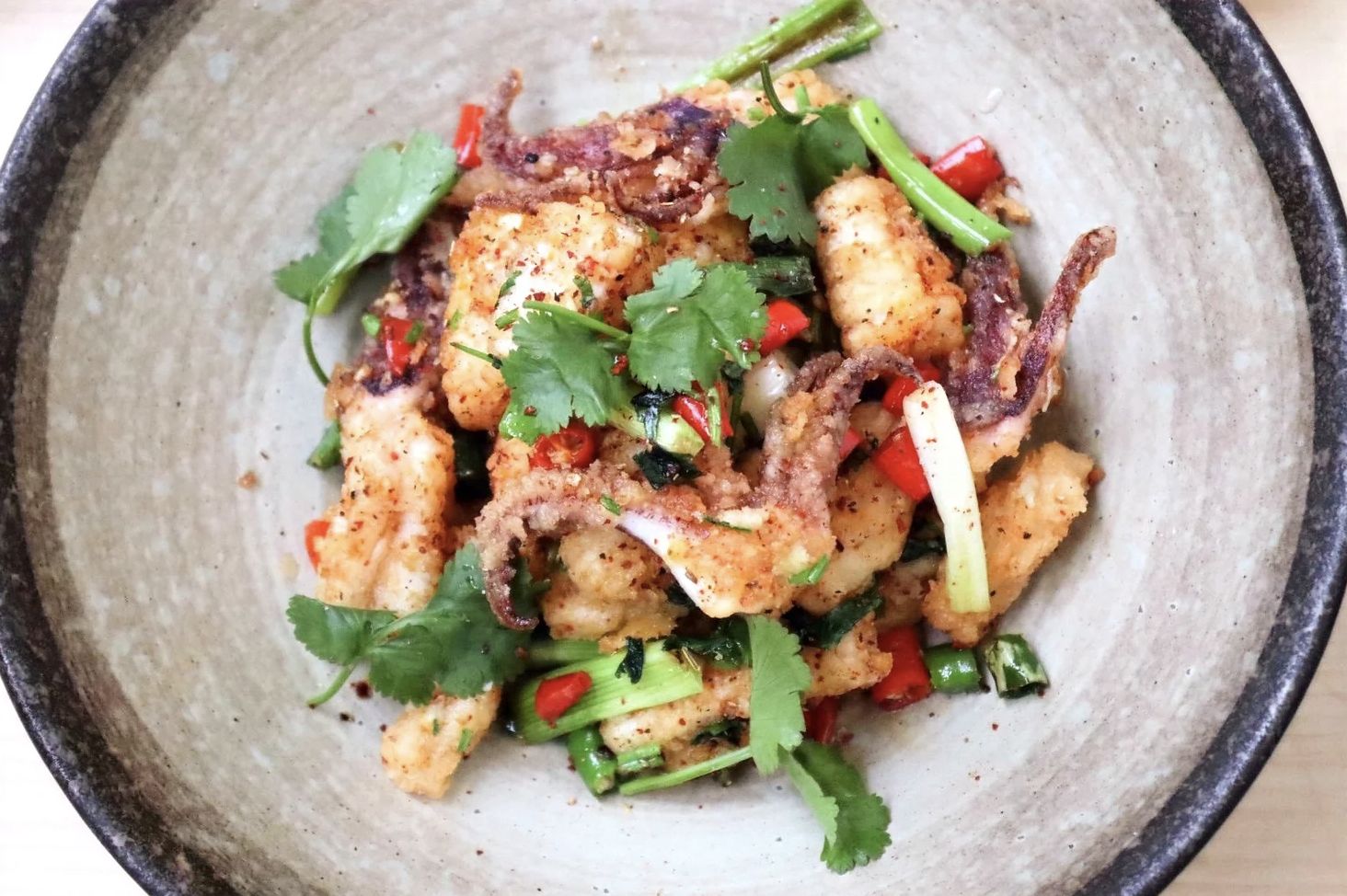 This simple and delicious dish can pretty much be found all over the world. From a spicy aromatic Chinese version or a more subtle Italian calamari, fried crispy squid is quite simply worth a weekly cook if you can get hold of some fresh squid. As simple as this dish may be there are a few key factors to be aware of being fresh squid, correct frying temperature and the correct flour to use for the dredge. With that in mind let's cook crispy squid!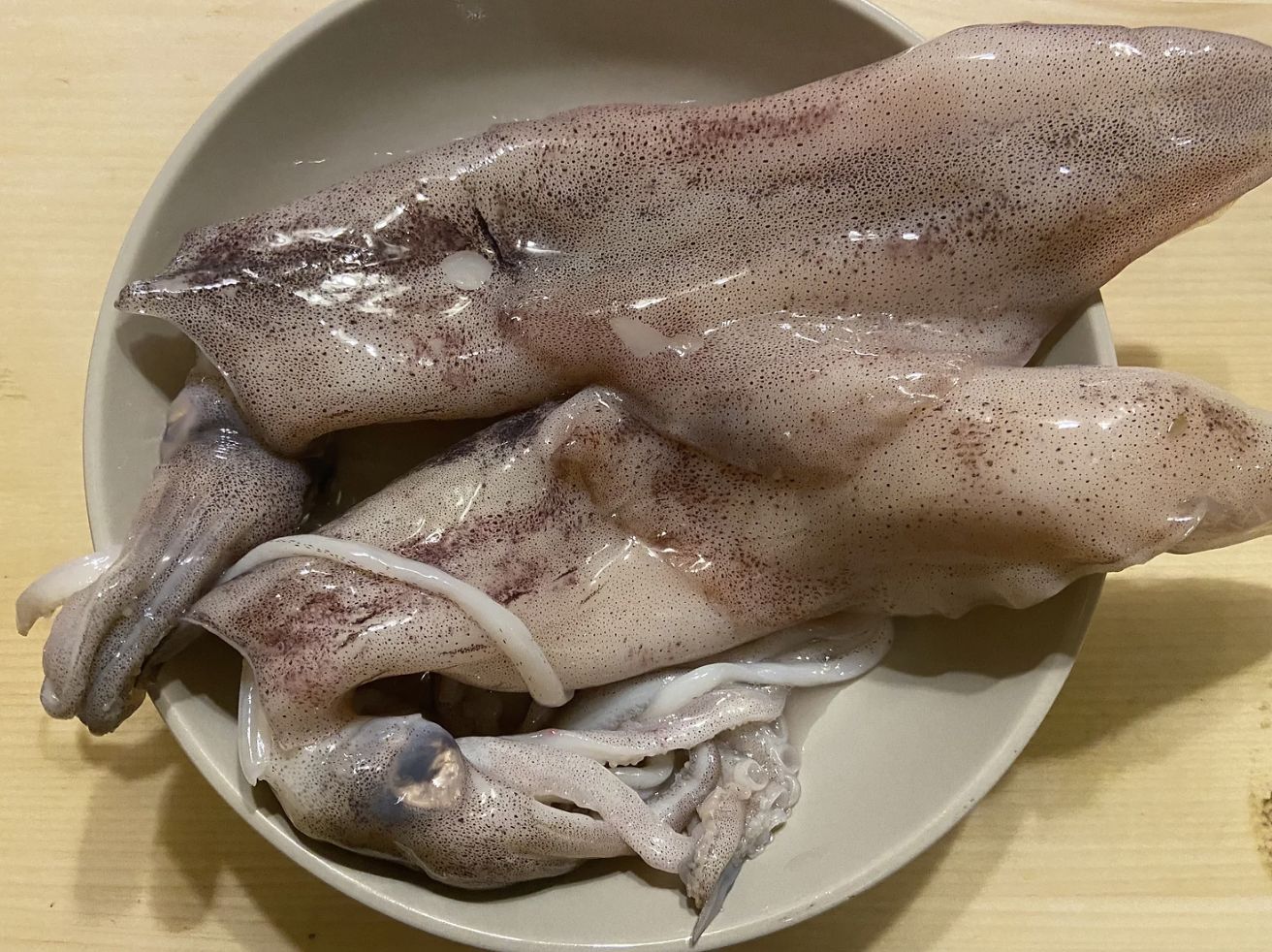 Starting off with the squid, when choosing fresh squid to buy the key things to look for are a pleasant ocean smell, nice and plump, have a good shine to the squid and be covered in a purplish grey membrane. To prepare begin by removing the tentacles by cutting just below where the eyes sit. Next push the small "tooth" from the centre of the tentacles then wash and cut into bite sized pieces. For the body remove the outer membrane then remove the guts and spine within the squid tube. When ready briefly wash the tubes and scrape off any excess membrane attached.
2. Now that we have the tubes and tentacles prepared, slice each tube along one side to flatten out the squid. Using a sharp knife score the inside of the squid tube in a cross hatch patten taking care not to slice too deeply into the squid. Doing this will not only make the squid look much nicer but will make the squid much more tender when cooked. When scored cut the squid into bite sized pieces then place onto a tray with kitchen paper until ready to use.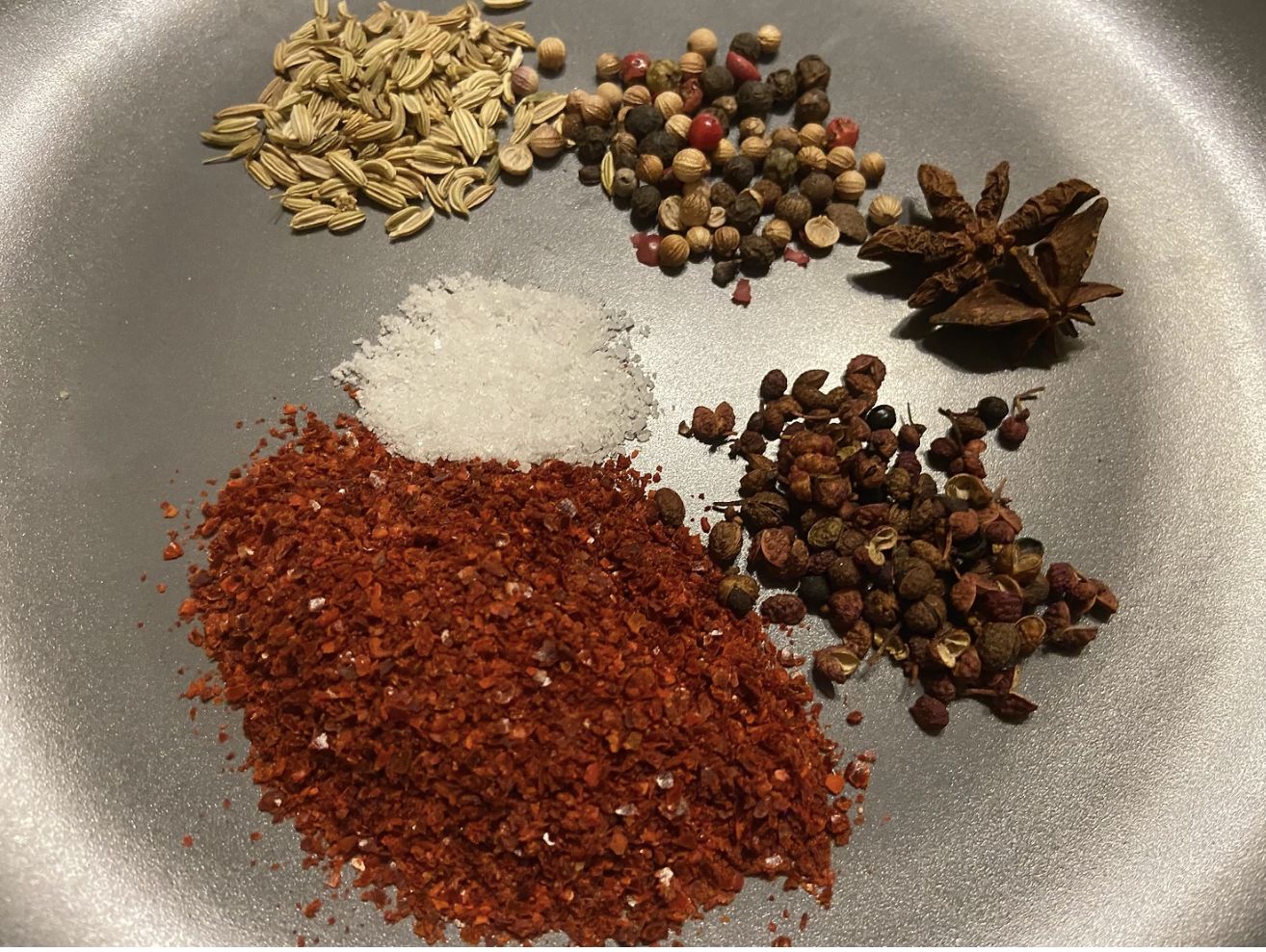 3. Now that the squid is prepared we can move onto the seasoning that we will use for both the dredge and to season the squid with when cooked. Place a dry pan onto a high heat then add 2 star anise, 1 tbsp whole peppercorns, 1 tsp fennel seed and 1 tbsp of Sichuan pepper corns. Toast for 60 seconds or until fragrant then when ready add to a pestle and mortar or spice grinder. Grind the spices until fine then add 2 tbsp of korean pepper flakes, 1 tsp salt and 2 tbsp of sugar. Mix the spices then place into a small bowl for now.
4. As for what dredge to use then I personally prefer to use potato starch, however, you can also use cornflour also. I tend to avoid plain flour for this type of dredge as its slightly too heavy and a light flour ensures a quick cook and crisp. Add approximately 200g of the dredge into a large bowl then add 1 tbsp of the spice seasoning. Mix well then place the dredge to one side along with the squid.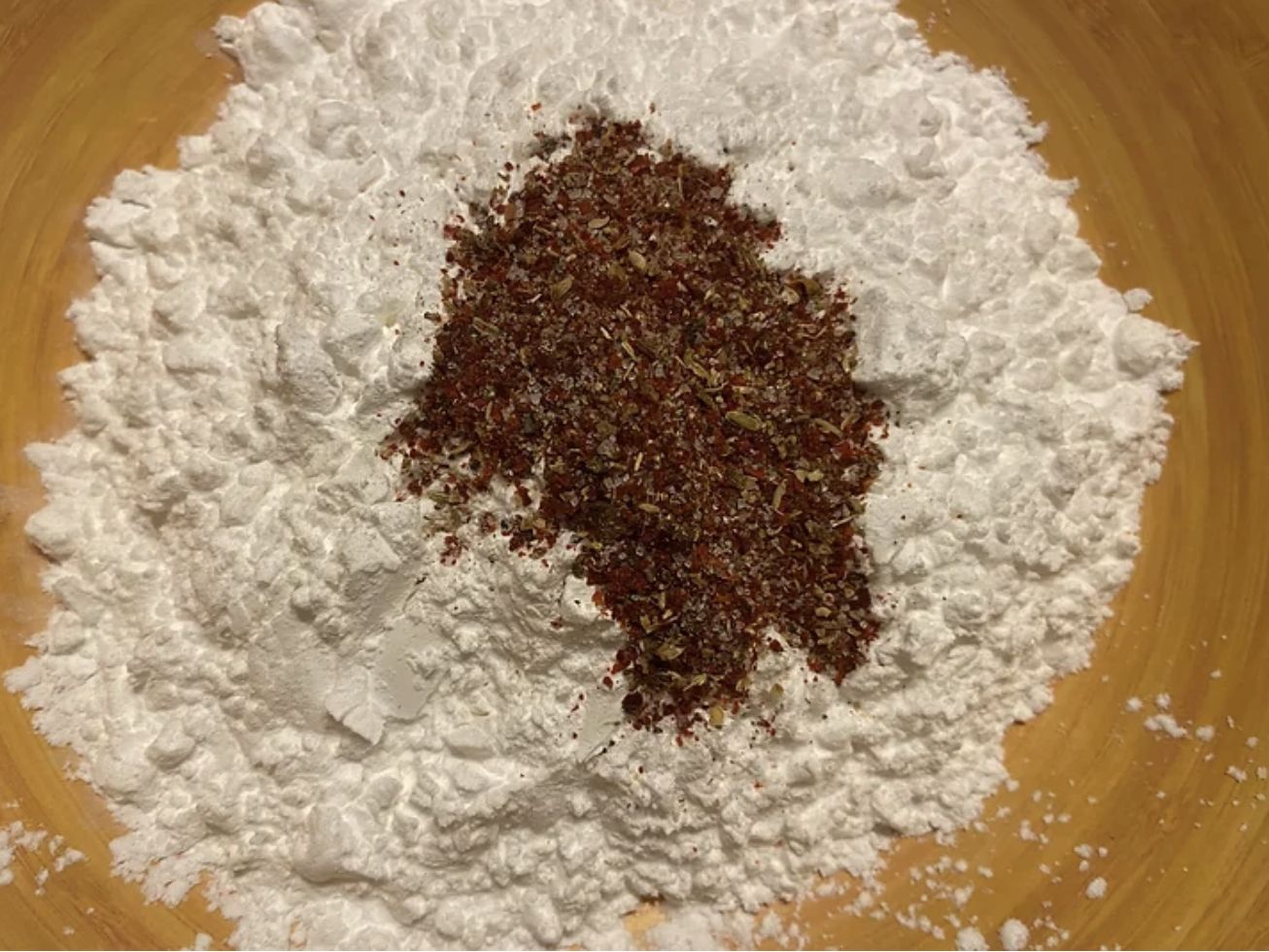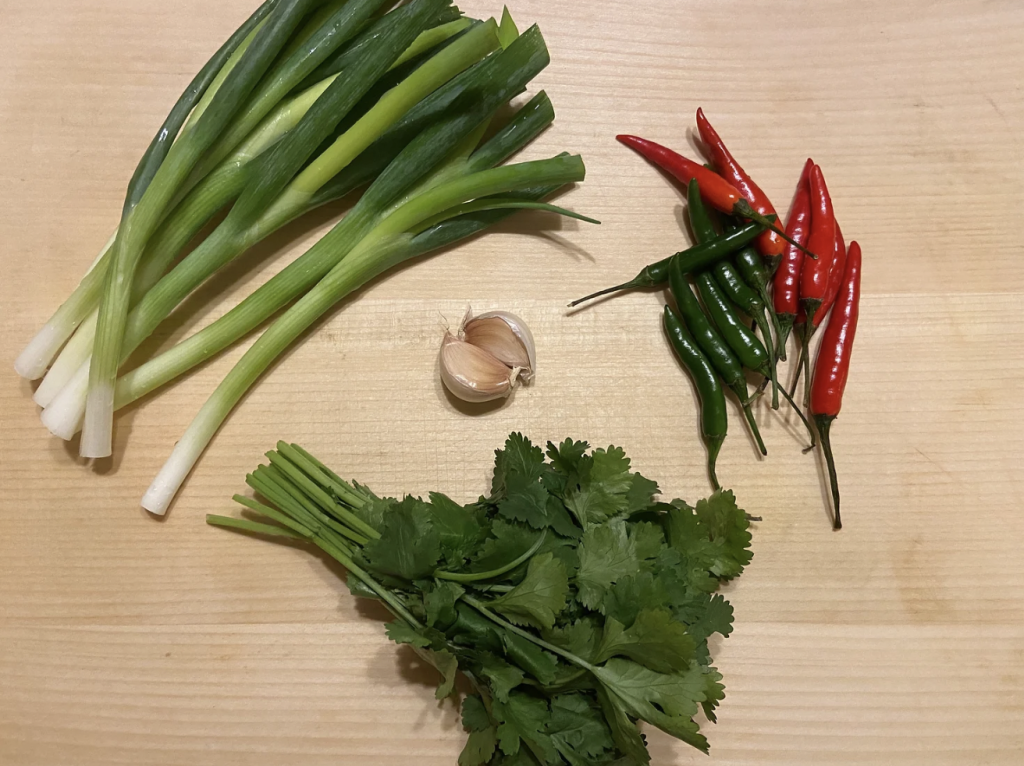 5. All that's left to do now now before we begin to cook is to prep a few additional aromats and make up a simple dipping sauce. For the aromats, slice 6 spring onions into batons, cut 8-10 mixed Birdseye chillies into 1 cm thick slices or use larger chillies for less heat, finely mince 3 garlic cloves and roughly chop 1/2 bunch of coriander.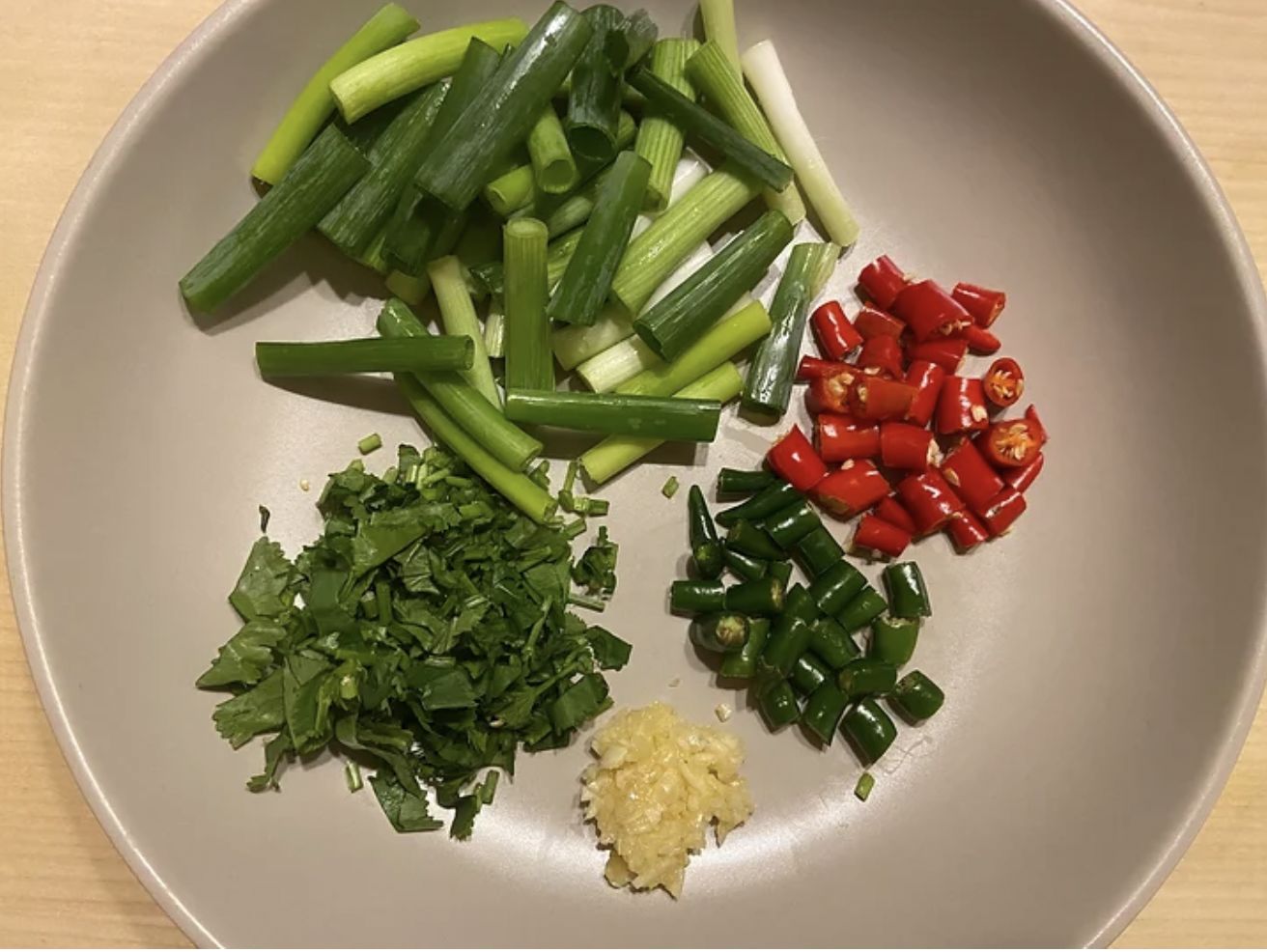 6. For a quick sauce to dip the squid into add 5 tbsps of mayonnaise into a small bowl then add the juice and zest of 1 lemon and 1 finely minced garlic clove. Stir well then add a touch of water if too thick or strong. When ready we are now ready to start cooking.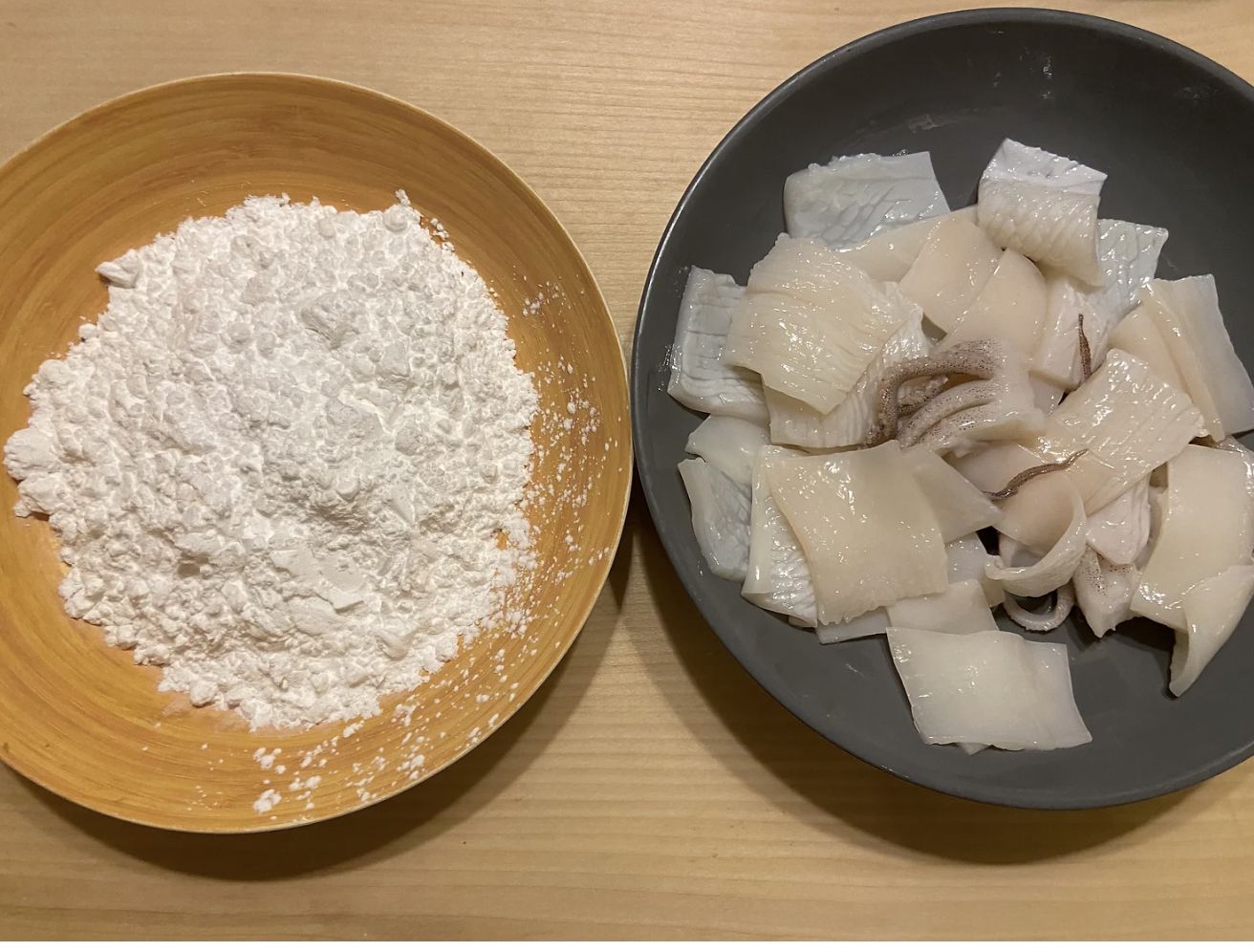 7. We want to cook the squid in two stages, a quick deep fry then a quick stir fry with the aromats. Begin by adding enough cooking oil to deep fry in a wok or saucepan. Place the pan of oil onto a high heat and wait for the oil to reach a temperature of approximately 180°c. You can check to see when the oil is hot enough by placing a wooden chopstick inside then if it begins to bubble the oil is hot enough. When the oil is hot add the squid to the dredge and evenly coat. Shake off any excess dredge then when the oil is hot enough, add the squid in batches and fry for no more than 90 seconds. Try not to add all of the squid at once as this will allow the oil temperature to drop. After a quick fry carefully remove the squid and place onto a wire rack to drain.
8. To finish the squid with the aromats and to crisp up even further now place a wok or frying pan onto a high heat with a small drizzle of cooking oil. When hot, add the sliced spring onions, minced garlic and chillies then stir fry for 1-2 minutes until fragrant. Next add all of the fried squid and fry for an additional 30 seconds on a high heat until crispy. When ready remove from the heat and add some chopped coriander and a pinch of the spice seasoning made earlier.
9. To serve add the squid to a large serving bowl then finish with a squeeze of fresh lemon over the top and some of the aioli on the side. This dish is perfect on its own or with some fresh steamed rice if you really want to get after it! Hope you like this super simple and delicious dish that is perfect for any seafood lover!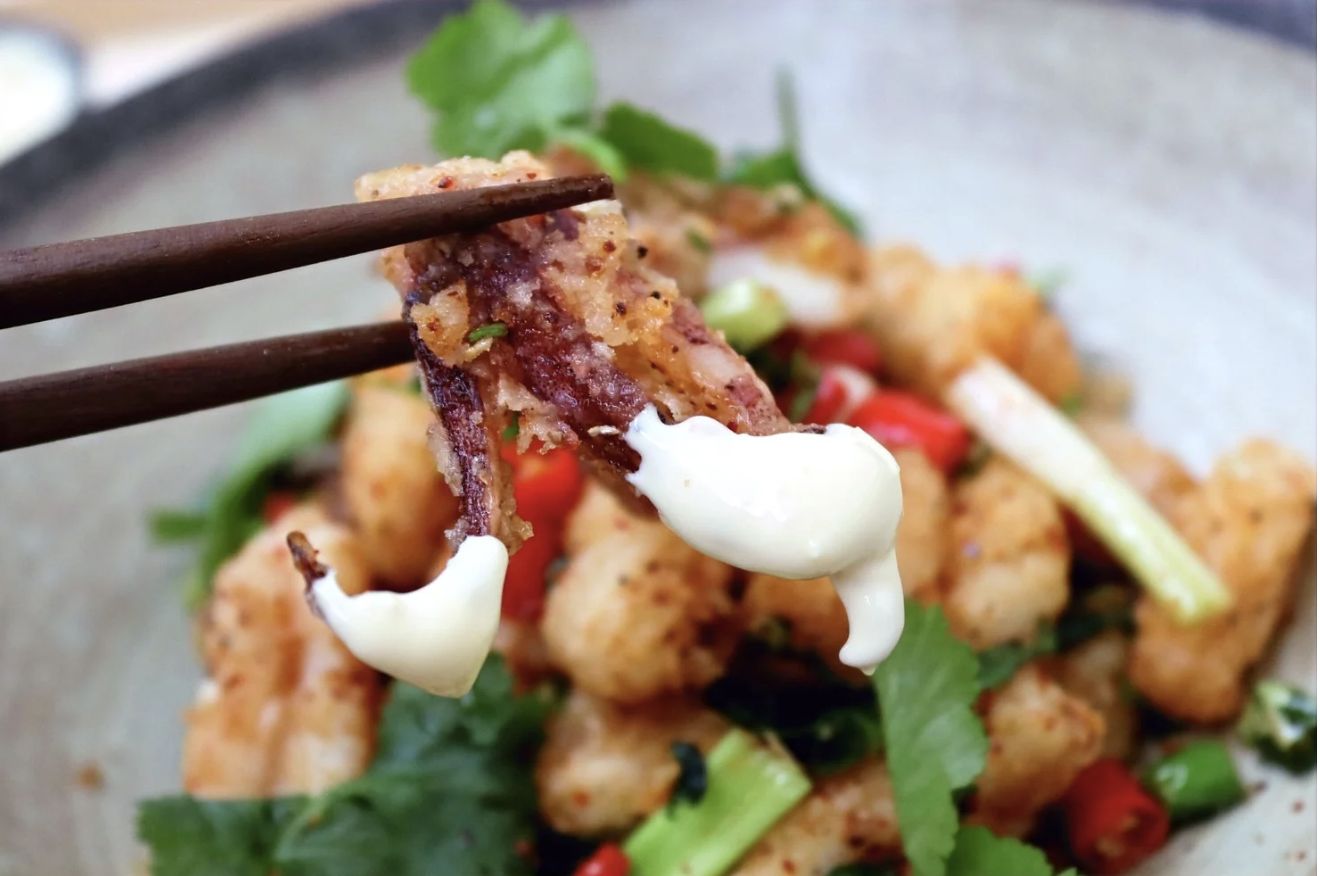 f you can not manage to source fresh squid then alternatively you could use various white fish, chicken or even make the dish vegan friendly by using tofu. I personally like quite a lot of heat in terms of spice when eating fried seafood, however, if spicy food isn't for you then use larger mild chillies or even bell peppers opposed to Birdseye chillies. To make the deep frying process a little more healthier then use a clean cooking oil such as rapeseed and reduce the amount of oil that you fry the squid in. Have fun with this one and I hope you like the recipe! peace!
Cook Time: 15 minutes / Prep Time 25 – 30 minutes
8-10 Birdseye chillies (or larger mild chillies if preferred)
2 tbsp korean red pepper flake (or chilli flake)
1 tbsp sichuan peppercorns
200g potato starch or cornflour