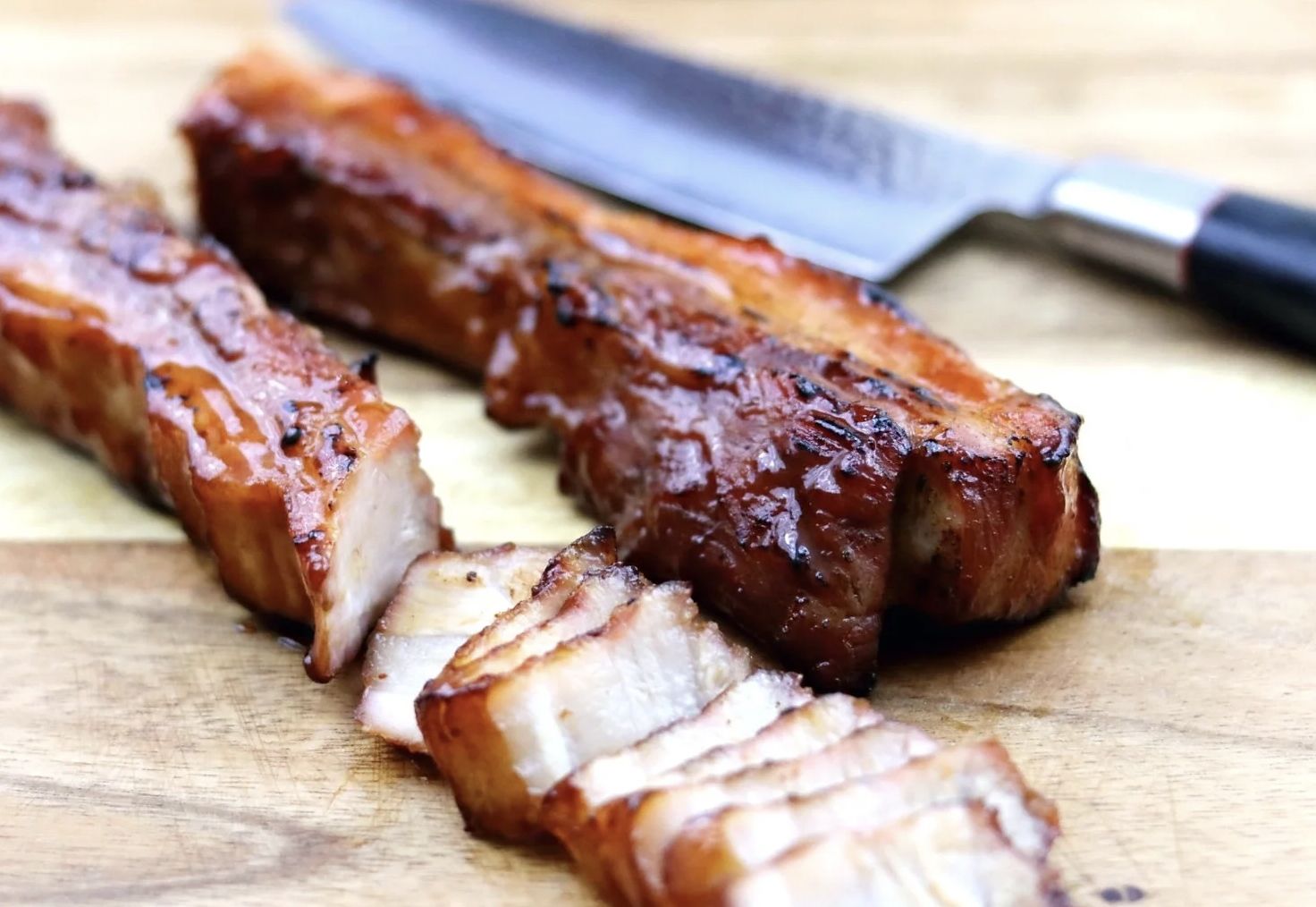 For this recipe I wanted to share 2 different methods of cooking Char Siu pork. For the cut of pork, I went with pork belly, however, tenderloin, neck or shoulder also works perfectly. The 2 cooking methods I choose were to cook the pork sous vide then blowtorched, and the second method was to simply roast low and slow in an oven. Cooking sous vide did take the Char Siu to a whole other level, although, simply roasting was also delicious. Regardless on which method you choose im sure you will be pleased regardless…Let's make some Char Siu!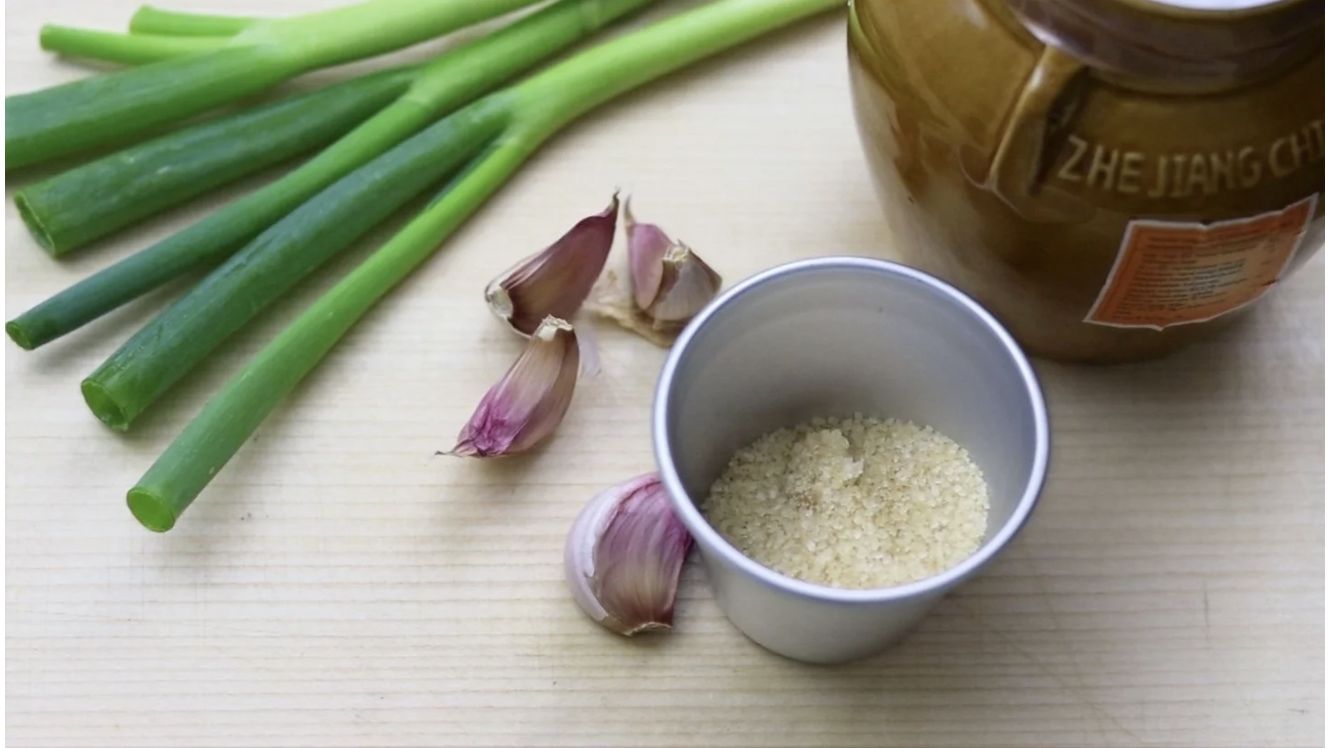 The most important part when making Char Siu of any kind is a good marinade. Ideally this is best done the night before to enable the pork to absorb the marinade and to become even more tender when cooked. Start by adding 4-5 tbsps of fermented red bean curd to a mixing bowl then break the bean curd down by using a spatula. If you can't get hold of red beancurd then beetroot power can also be used. Next add 4 tbsp of beetroot juice (optional for more colour), 4 tbsp hoisin, 3 tbsp light soy, 4 tbsp corn syrup, 3 tbsp of brown sugar, 2 tbsp sake or rice wine and 2 tbsp of oyster sauce. When all the ingredients are added, mix well until a smooth sauce is made.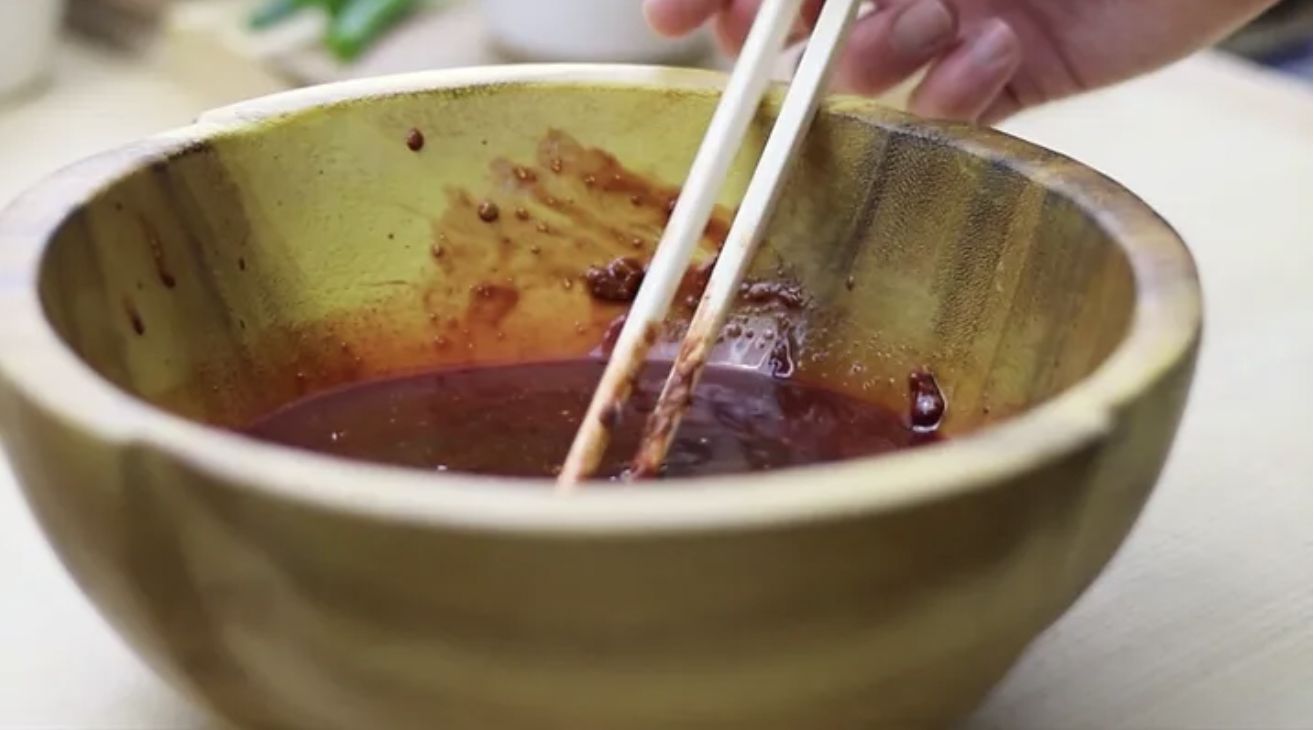 2. To finish the marinade we now want to add 1 tbsp of chinese 5 spice, 1 tsp of white pepper, 4 peeled garlic cloves, 2 roughly chopped spring onions, 10g sliced ginger and 3 star anise. Mix again then when ready set the marinade to one side for now.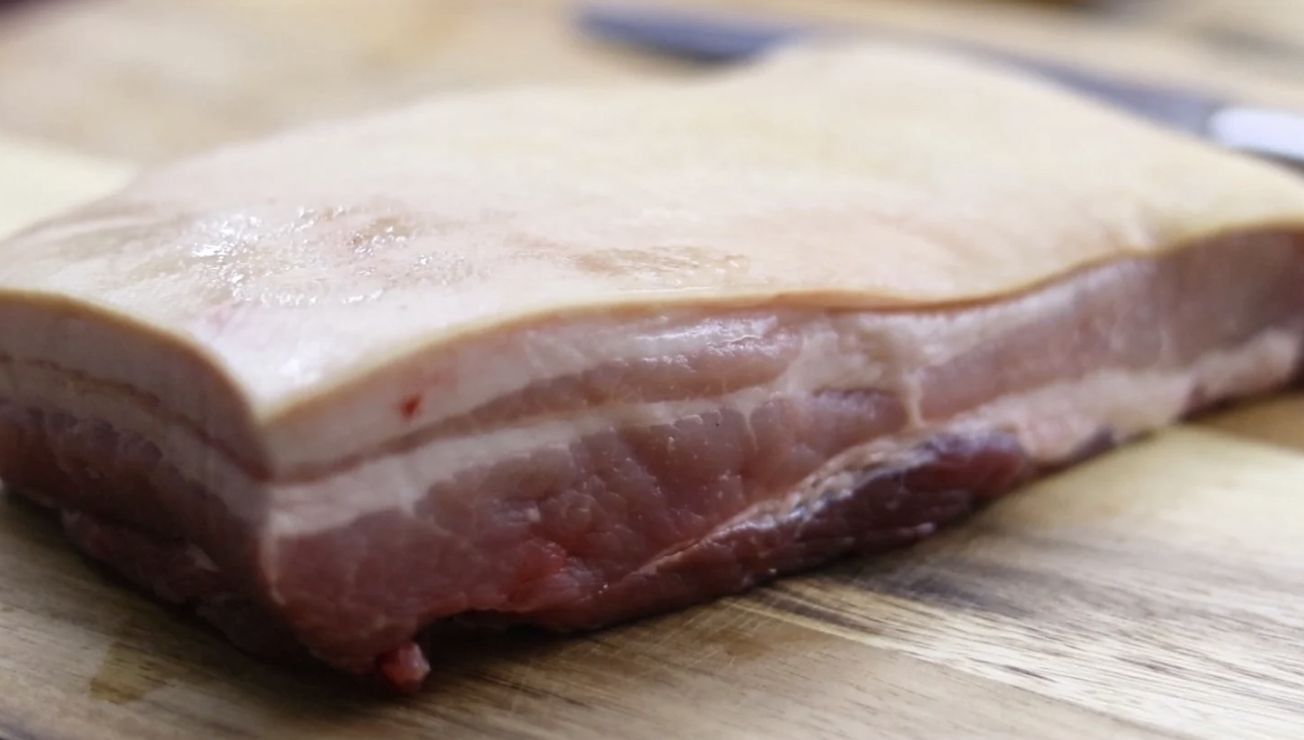 3. Now that we have the marinade ready to go we can move onto preparing the pork belly. Start by carefully removing the top layer of skin first or get your butcher to do this for you. The reason for this is the skin will not not have enough time to crisp and may end up chewy when cooked. When ready slice the pork belly into 2 inch thick long strips of pork belly.
4. Next take the sliced pork belly and add to the marinade. Ensure all of the pork is well coated then cover tightly with cling film. Allow the pork to sit in the marinade in the refrigerator overnight or for a minimum of 4 hours before cooking.
Method 1 – Sous vide Char Siu: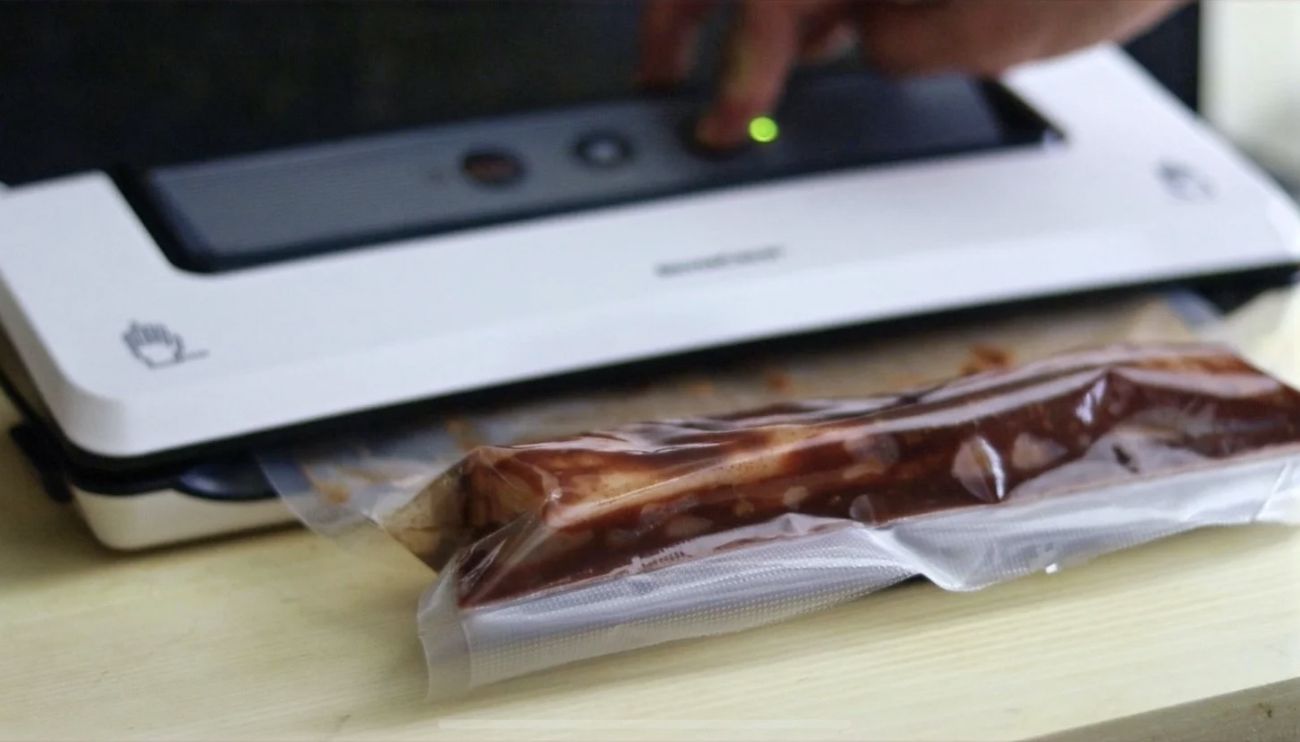 5. Right off the bat I know what your thinking, I don't have one of those machine things, no sweat, a tightly air free zip lock bag works just as well. When the pork has finished marinading place a strip of pork into a Sous vide sheet or ziplock then add a small ladle of the marinade. Tightly seal ensuring that there is no air left in the bag then we can begin to cook. Place a large pan of water onto a medium to low heat and bring the temperature of the water up to 67°c using a thermometer to assist. When at temperature, add the pork belly then place something weighted over the top to keep the pork submerged. Cook the pork belly sous vide for 8 hours.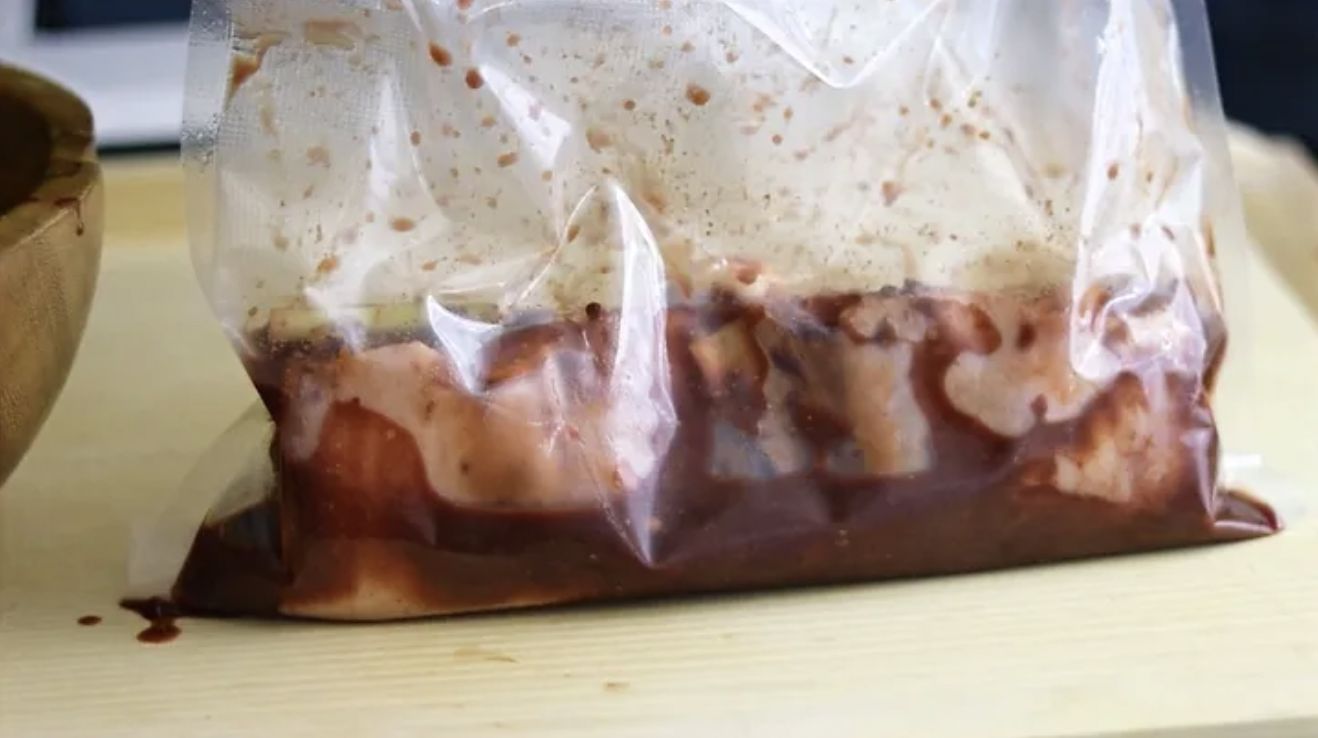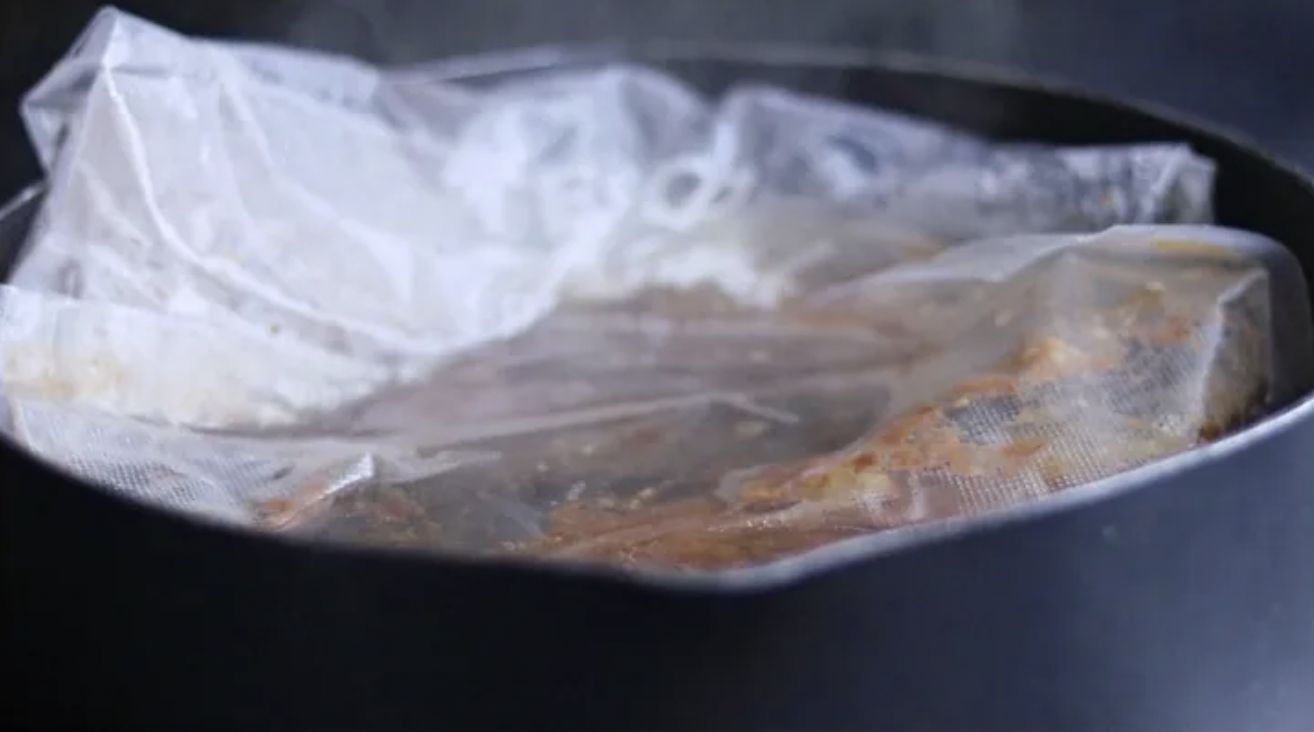 6. After 8 hours of cooking, the pork should be tender yet still have enough texture to be able to be sliced nice and thin. Remove the pork from the sous vide bag then place onto a wire rack to slightly cool. To finish the pork from here, use a blow torch or salamander to char until evenly caramalised all over the pork belly. Next slice as thin as you prefer and we have sous vide Char Siu pork belly.
Method 2 – Roast Char Siu: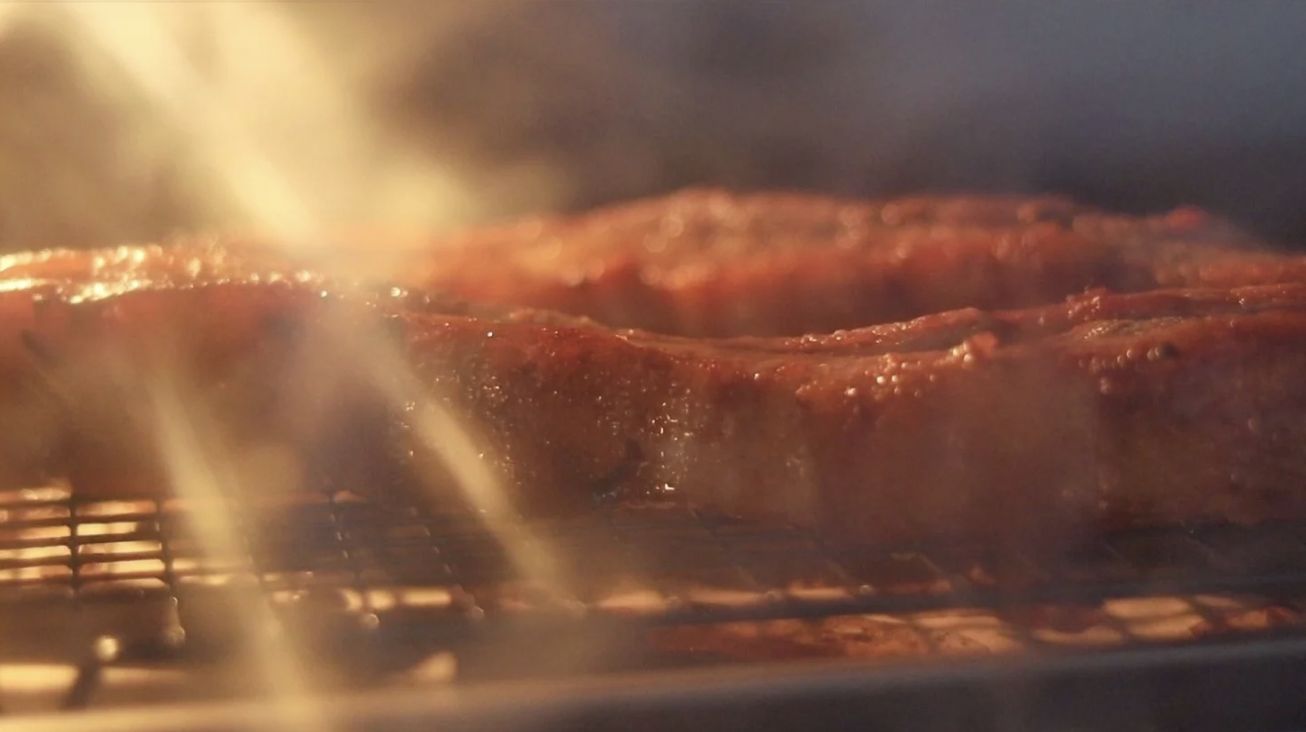 7. Now onto the other method the classic roast Char Siu, start by removing the pork from the marinade then place the pork belly onto a wire roasting rack. Place the rack onto a lined baking tray then preset an oven to 150°c. When hot add the Char Siu and roast slowly for 1 hour and 30 minutes turning occasionally.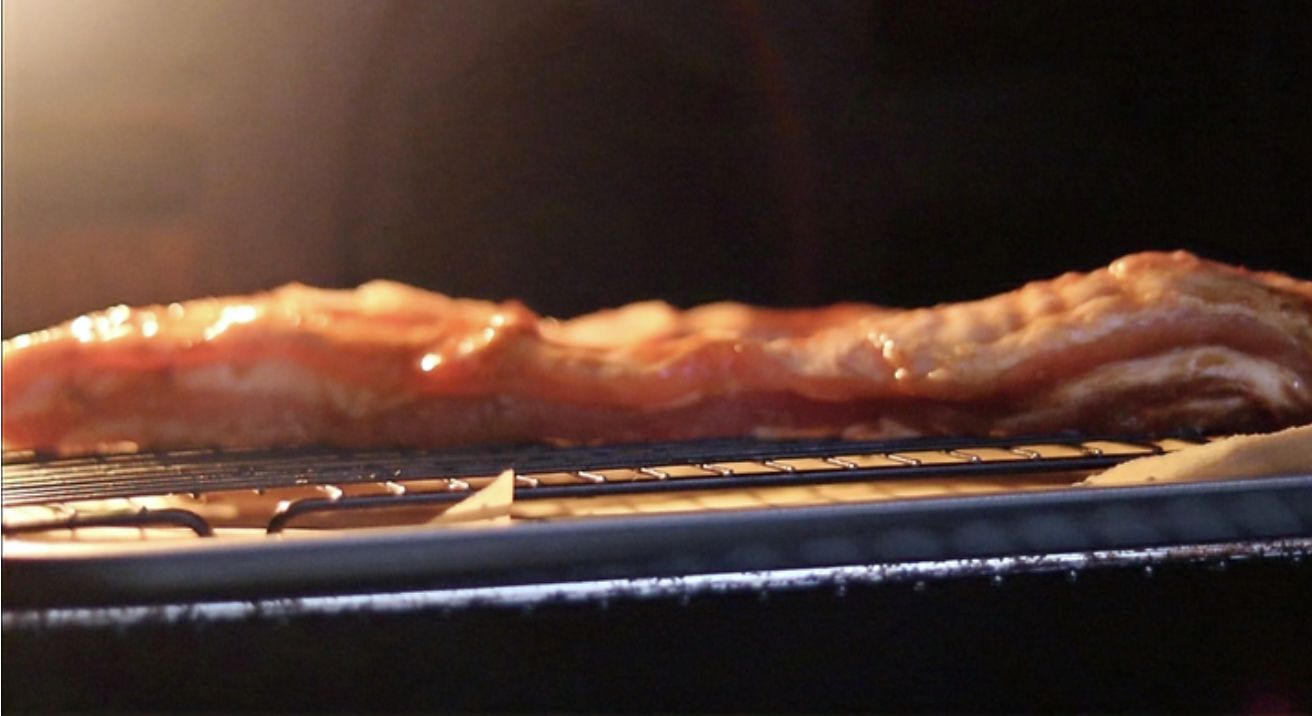 8. Just before the pork has finished roasting take the left over marinade then add to a small saucepan. Add 2 tbsp of honey and place onto a high heat. Reduce the marinade until a nice glossy glaze is made and set this to one side as we will use this to baste the pork when finished roasting.
9. When the pork is cooked remove from the oven and glaze generously with the glaze then when ready return back to the oven for an additional 5 minutes to caramelise. Remove the pork when nice and caramalised and allow to cool to one side before serving and we now have roast Char Siu….
Regardless of which cooking method you go for i'm sure you will enjoy both, however, cooking sous vide definitely improved the texture and enhanced the flavour of Char Siu. If I had to choose i'd roast easily due to the cooking time, but if your after that special hit Char Siu for a special occasion then go all out and cook it Sous Vide! I hope you like this recipe and as always peace!
Cook Time Sous vide: 8hr / Roast Time: 1hr 30mins / Marinade Time: 4-12hrs
4-5 tbsp fermented red bean curd
4 tbsp beetroot juice (optional)
4 tbsp corn syrup or honey
2 tbsp honey (add to glaze)