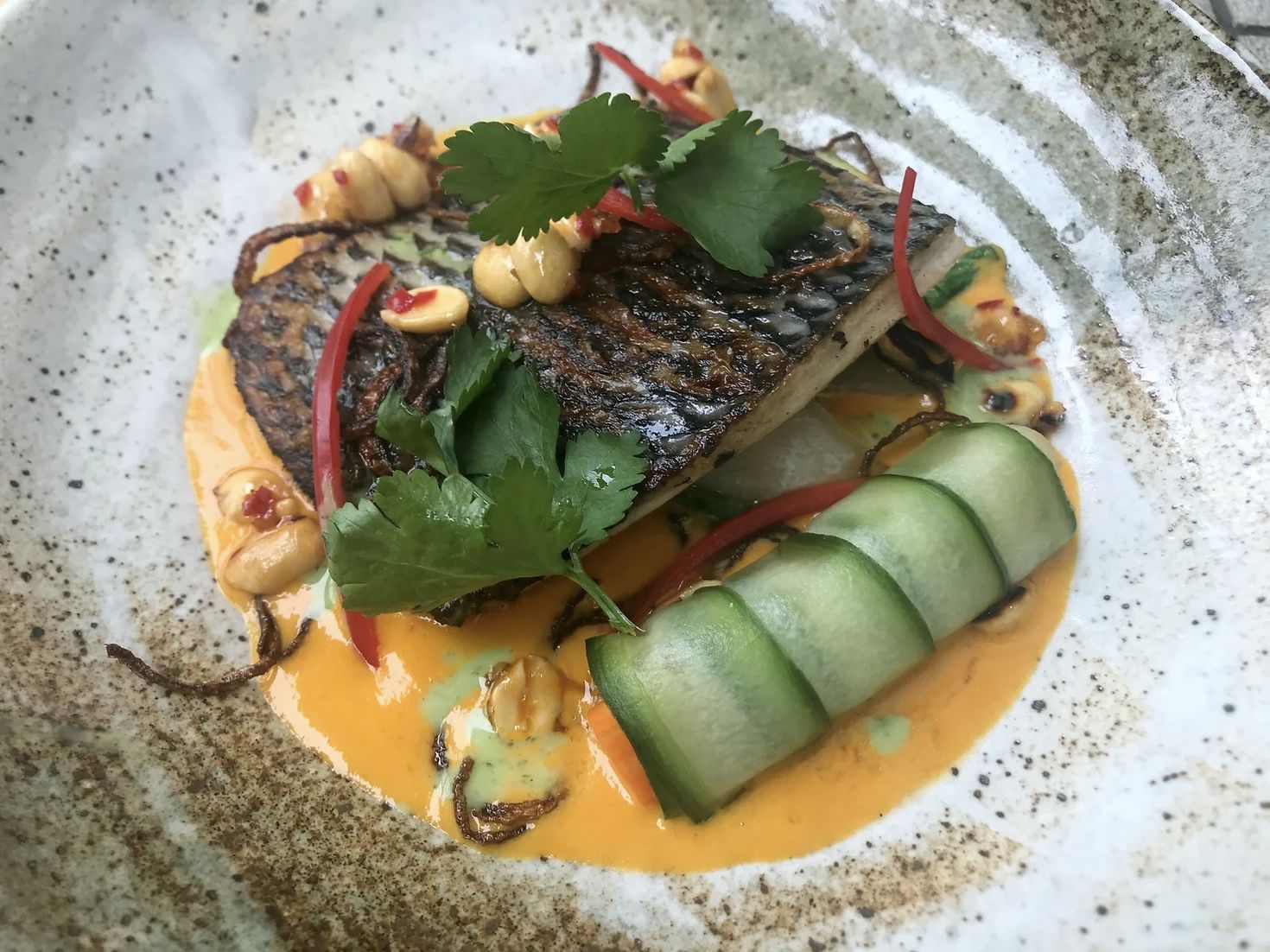 For this dish I wanted the focus to be on the curry and the fish. Fish curry is quite common in South East Asia however I wanted to switch it up slightly as opposed to the classic fish curry. I chose to use tilapia but any meaty white fish would be fine. I wanted the curry to be quite subtle as you don't want to lose the flavour of the fish. Sometimes the fish can get lost in a curry so instead of poaching the fish in the curry I decided to cook the fish separately from the curry and it turned out great. You can really plate this one up however you like so feel free to keep it rustic or play around with the plating. As long as you get a nice crispy fish and a smooth subtle curry it will end up great. Lets cook…
Start with making a curry paste, in a food blender add 4 peeled shallots, 1 deseeded tomato, 2 red chillis, chopped galangal, 2 chopped lemongrass, 3 peeled garlic cloves, then pulse with a few drops of oil until the vegetables breakdown. Next add 1 tsp of coriander seed and 1 tsp of turmeric powder and pulse until you get a smooth curry paste.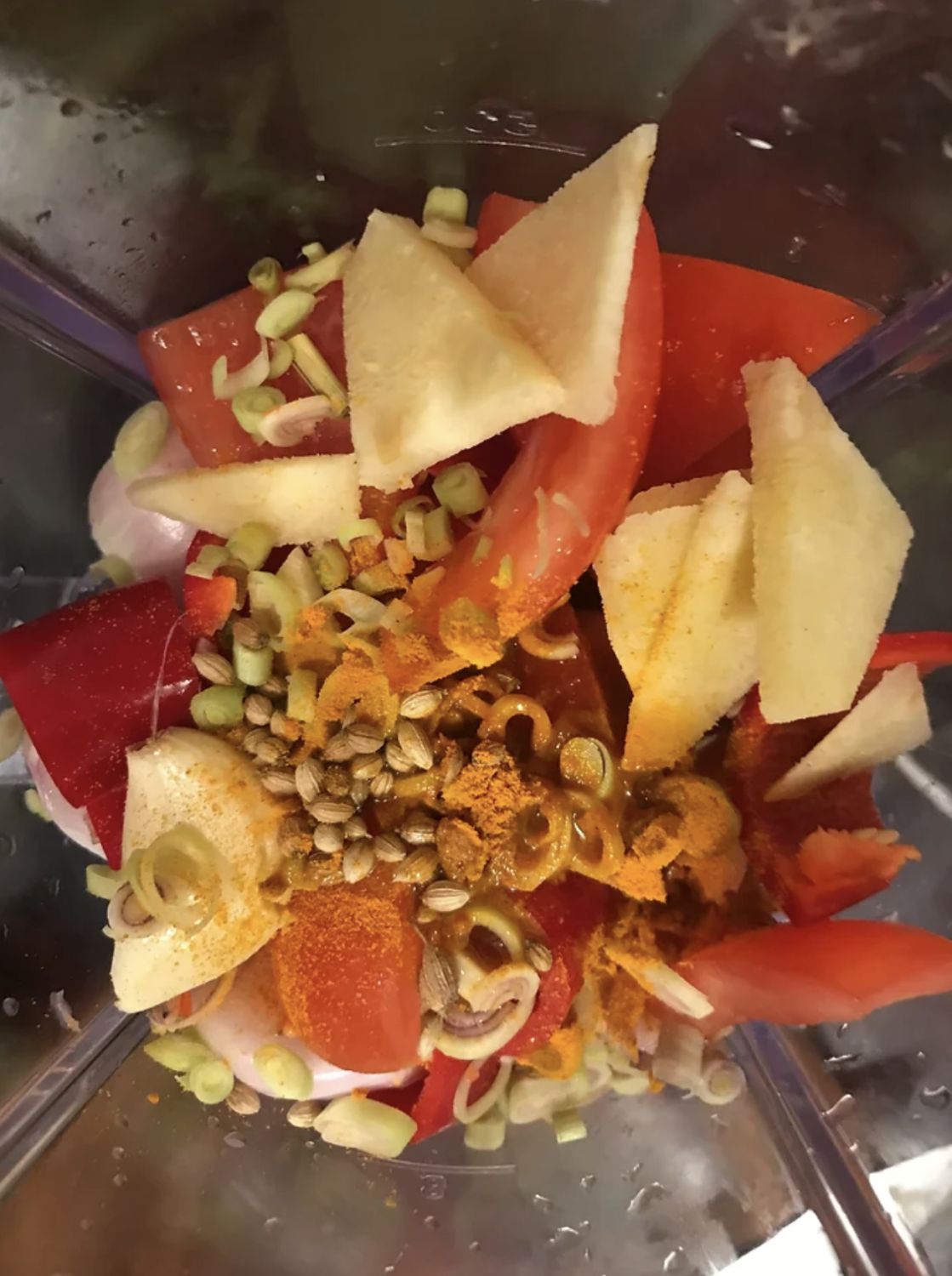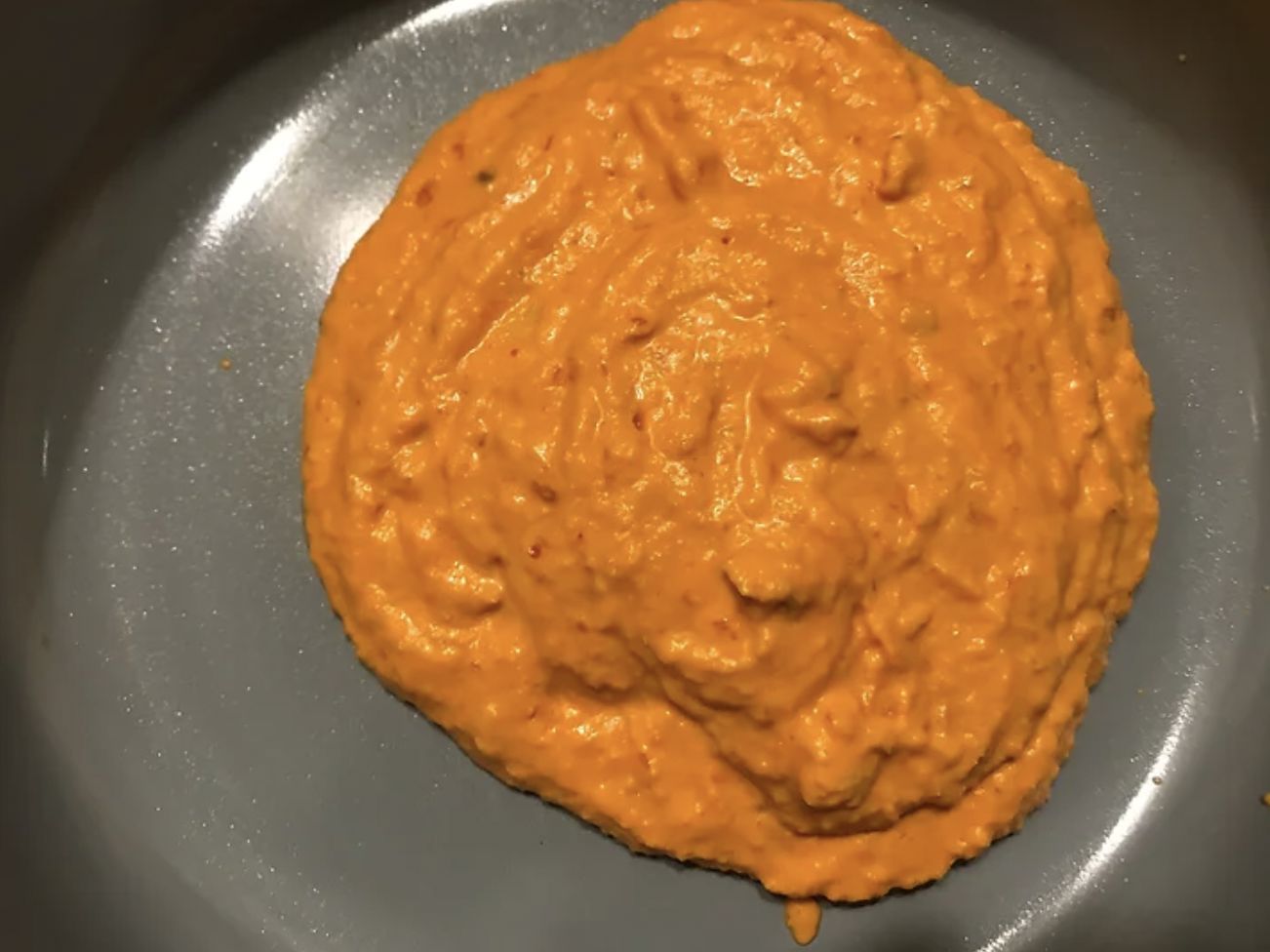 2. Add the curry paste to a pan on a medium heat with a drop of oil and fry until fragrant and until the paste becomes darker in colour. When fragrant add 200ml of coconut milk and turn down to a low heat. Add the palm sugar, fish sauce then finally a squeeze of fresh lime. Cook for another 5-10 minutes on low until the palm sugar fully dissolves. When ready pass the curry through a fine sieve into a fresh pan and set aside.
3. To make a really simple coriander cream to drizzle on top of the curry simply add 200ml of coconut milk to a pan and turn onto a low simmer. Add a bunch of washed chopped coriander then simmer for 5 minutes. season with 1 tsp of sugar, 1 tsp of fish sauce and a small pinch of salt. Add the cream to a liquidiser and pulse. When fully mixed pass the cream through a fine sieve and set aside. This cream is optional and really there to just take the curry to another level.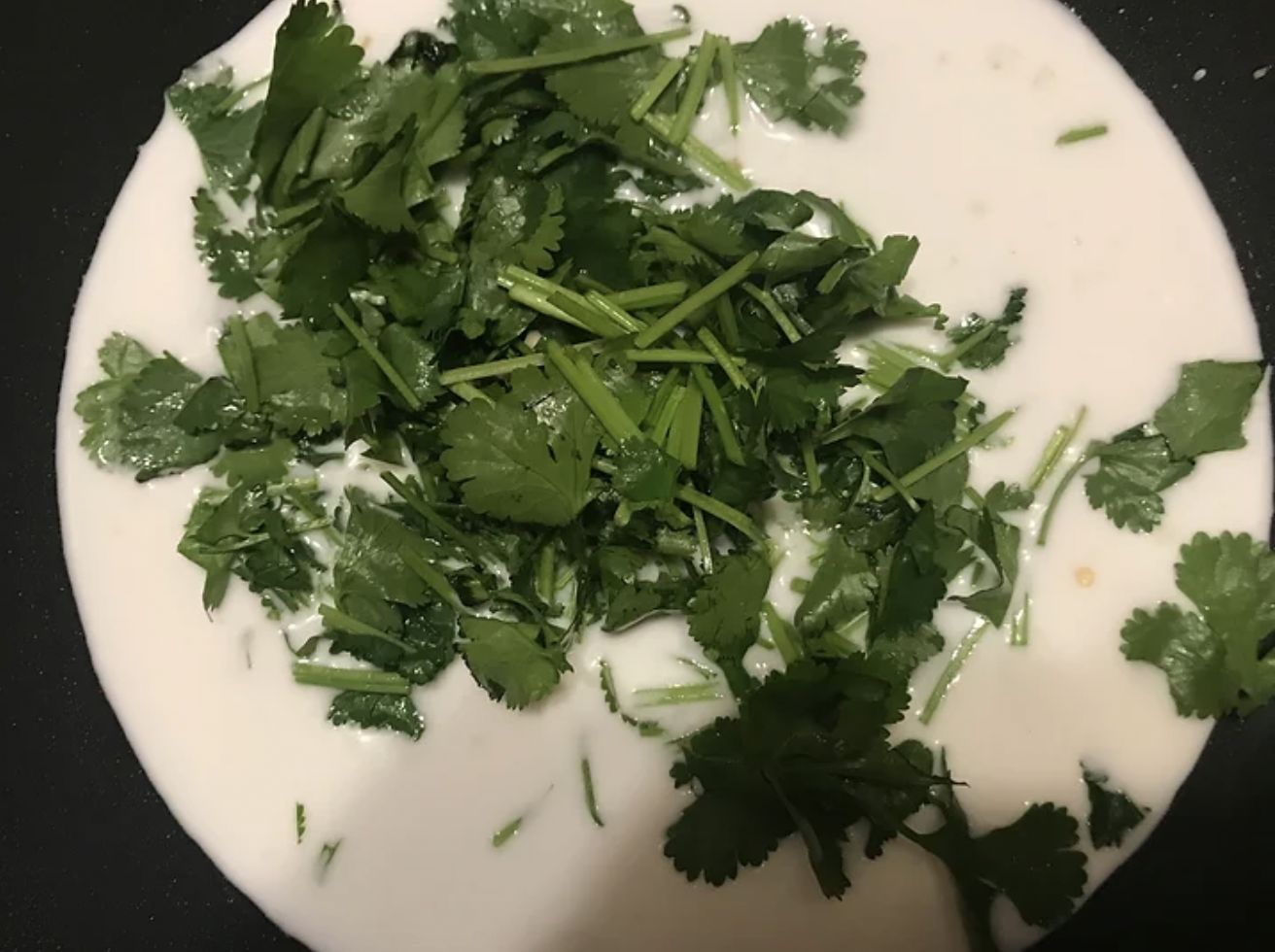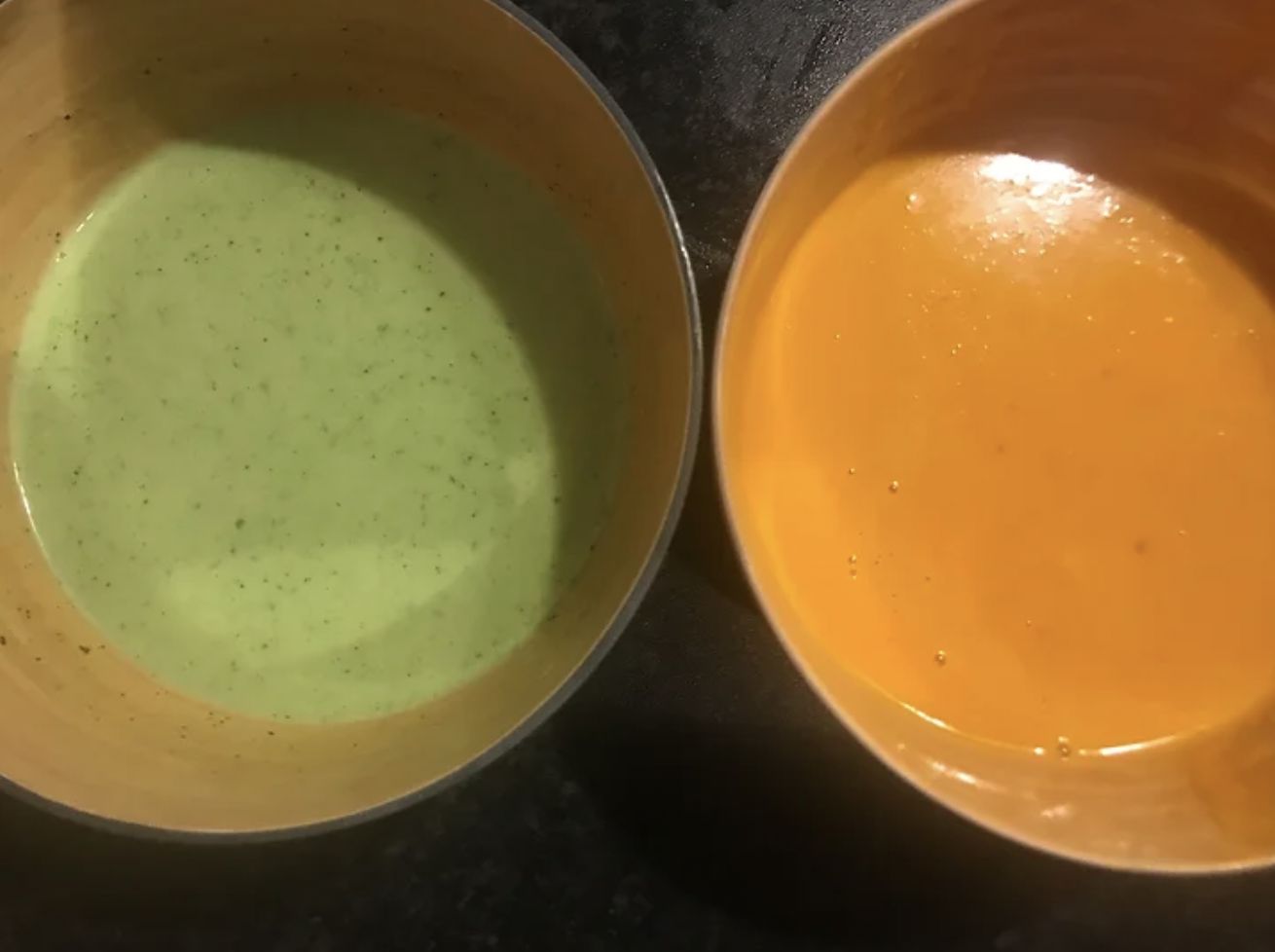 4. For the tilapia I recommend getting your fish monger to remove the fillets from the fish. If your comfortable taking them off yourself then great. When you have 2 fillets next remove all the pin bones of the fish and lightly score the skin taking care not to slice too deep. When ready set the fillets aside as we will cook these at the last minute.
5. Then dry fry the peanuts in a pan until nicely toasted and place to one side. In a separate pan begin by adding a small splash of oil then add chopped chilli and garlic and fry on a medium heat for around 5 minutes until fragrant. Add sugar and the toasted peanuts followed by roughly 50 ml of water and reduce on a high heat until a jam is formed. Take care when reducing as it will burn rather quickly. When nice and sticky place the peanuts into a bowl.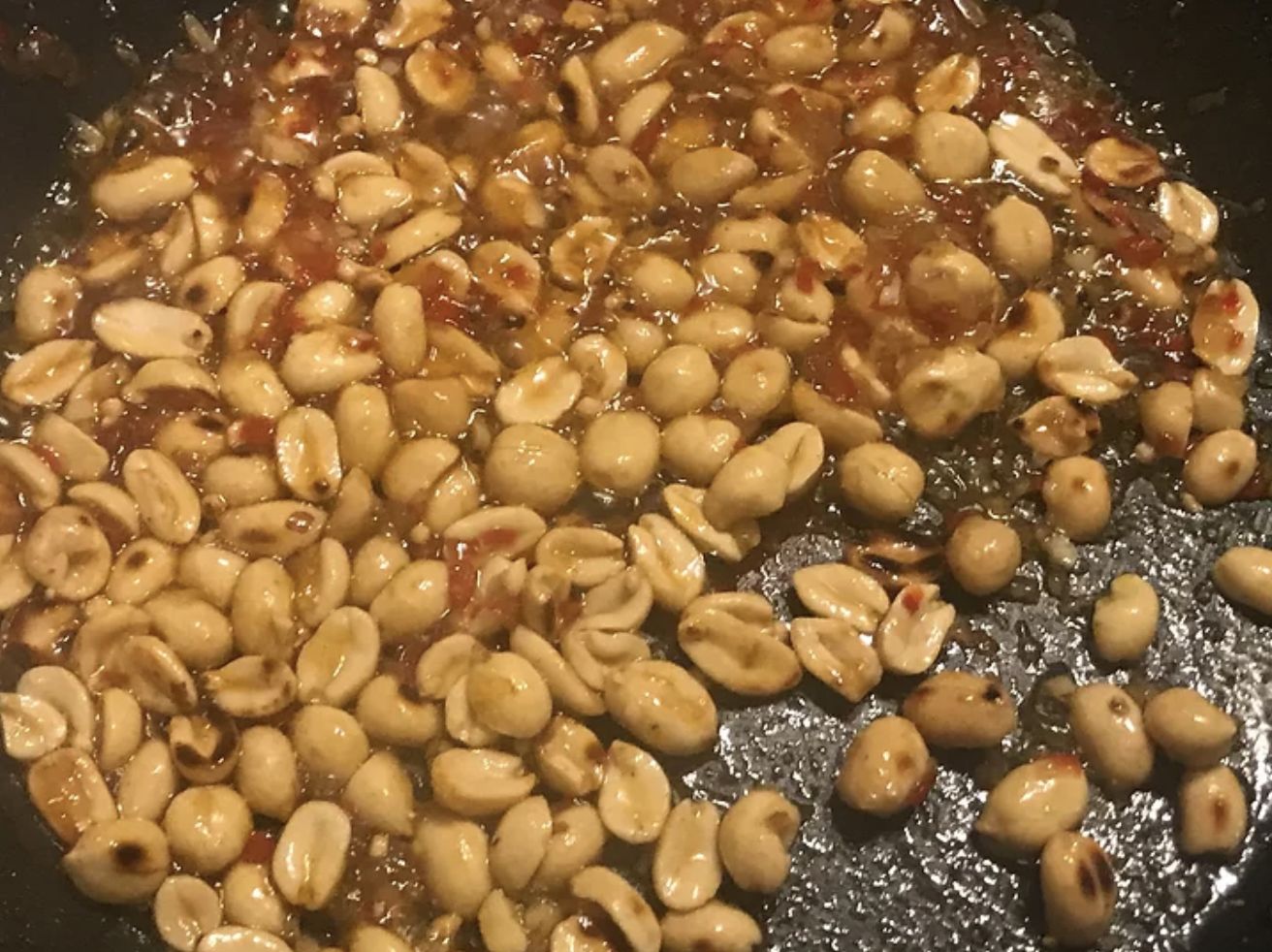 . Now all components are ready we can now cook the fish. Season the fish with salt and pepper, then in a pan add some oil and turn up to a high heat. When the pan is hot add the fish fillets skin side down then add some small pieces of butter to help the skin crisp up. Fry the fish skin side down for around 6-8 minutes, then turn the fish over and fry for a further 1 minute. Baste the fish with butter and allow to rest for around 10 minutes off the heat.
7. Now to plate up, reheat the curry we made earlier then place a large spoonful into the centre of a bowl. Next place the fish on top of the curry with a squeeze of fresh lime over the fish. Drizzle the coconut cream around the curry and scatter the chilli peanuts around the plate. Serve this dish with pickled vegetables, fried shallots and some fresh jasmine rice. Enjoy my take on a fish curry.
If you can't find tilapia, then sea bass, bream, monkfish or any type of sole would be fine to use also. As for the curry you can really make it as spicy as you like by adding additional chillis. The coriander cream is optional and the purpose of it was to give another dimension to the curry, so it's fine to leave it out if you want. For the pickles, all I simply did was add shaved cucumber and carrot batons to a pickle made up of rice vinegar and sugar. Next, I laid out the cucumbers into strips, then placed a carrot baton in the middle and tightly rolled them. To be honest, just make normal pickles…have fun with this dish!
1 whole tilapia (2 tilapia fillets)
pickled vegetables (optional)
1 tbsp palm sugar (or white sugar)