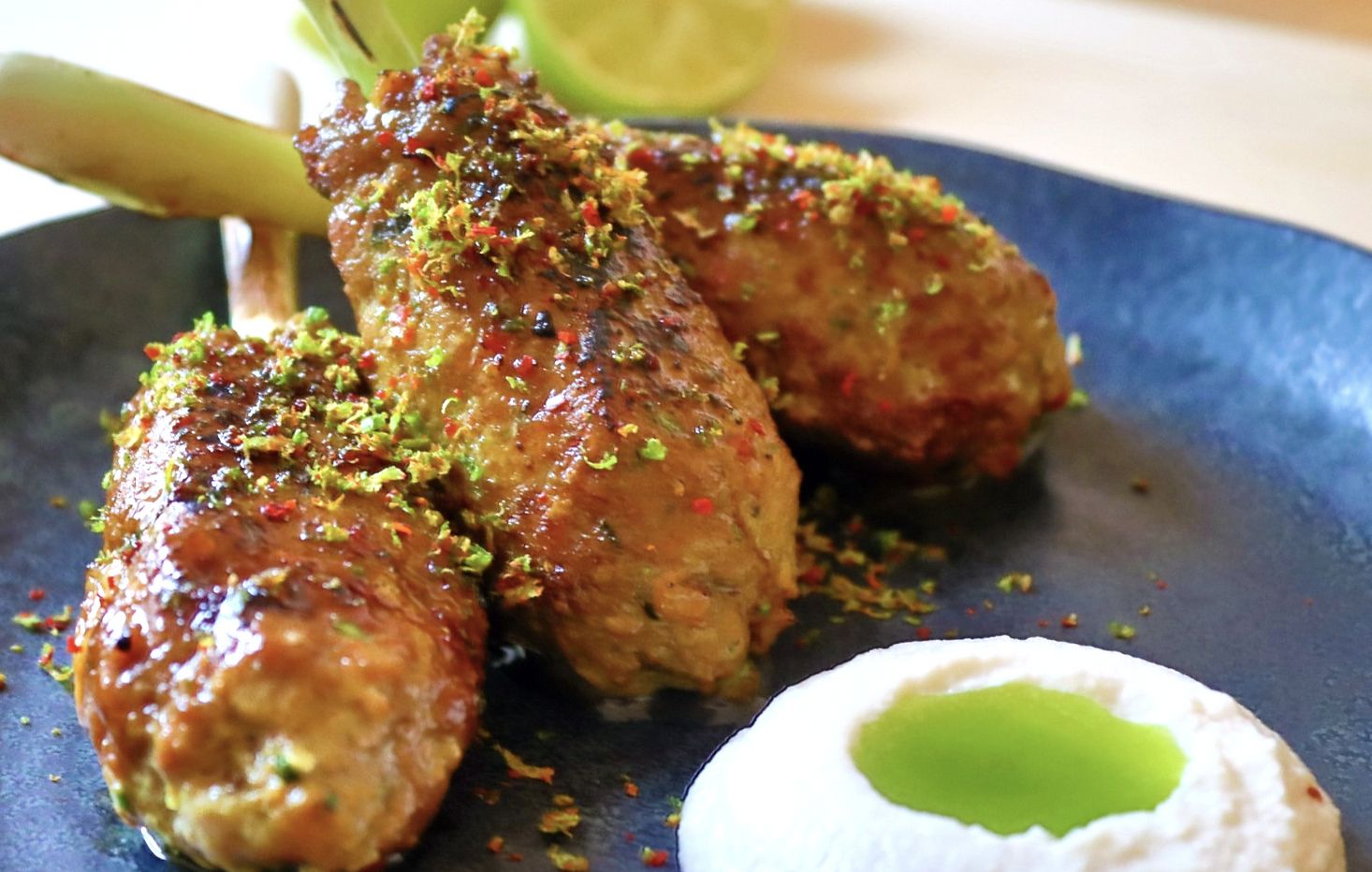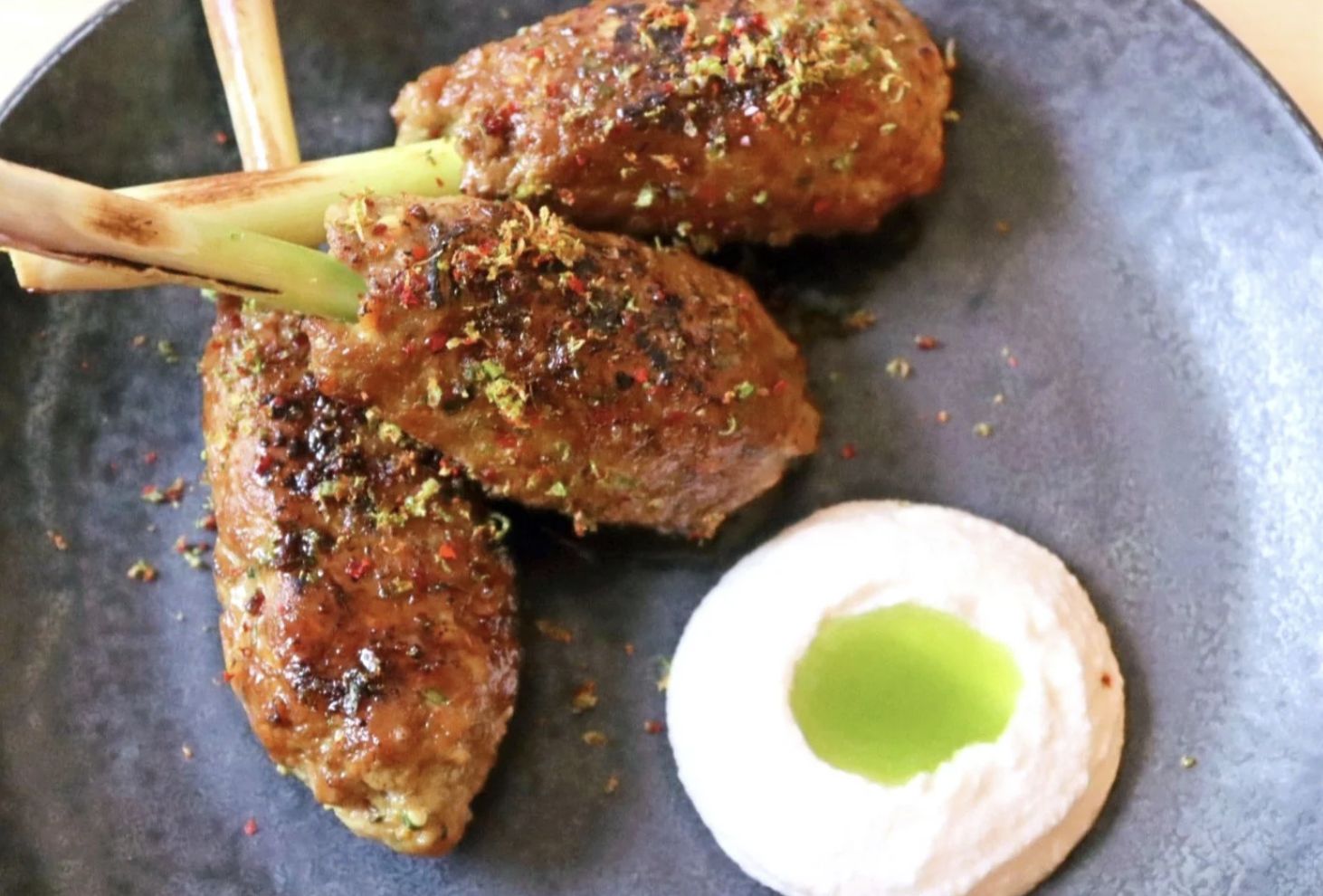 These lamb skewers are something I'd hope to eat in somewhere in a place like Bali or some Indonesian beach town off the side of the road. As for the skewers I wanted to skewer them on lemongrass which not only looks cool but makes the lamb super aromatic when grilled. As like most skewers its always a plus to dip them into some form of side sauce, as the lamb is packed full of flavour I wanted to create a more neutral dressing by making a fragrant coconut cream and a herb oil consisting of coriander, thai basil and mint. With all that said let's jump straight into this recipe!
1. Let's begin by making the coconut gel, this needs a little additional time as it needs time to set before a we can create a gel. Alternatively you can skip this and make a dipping sauce, however, this gel is pretty tasty and works perfectly with the skewers. In a small saucepan start by adding 400ml of coconut milk, a 3cm piece of sliced galangal or ginger, 2 sliced shallots, 3 ripped kafir lime leaves, 2 small Birdseye chillies, 2 tbsp of shaved palm sugar and 1 tsp of coriander seeds. Next place the pan onto a high heat and bring up to the boil. When boiling add 4g of agar agar, a pinch of salt then continue to boil for a further 2 minutes to allow the agar to activate. When ready pass the infused coconut cream through a fine sieve into a fresh container and allow to cool to room temperature. When cool store in the refrigerator until the cream becomes completely set.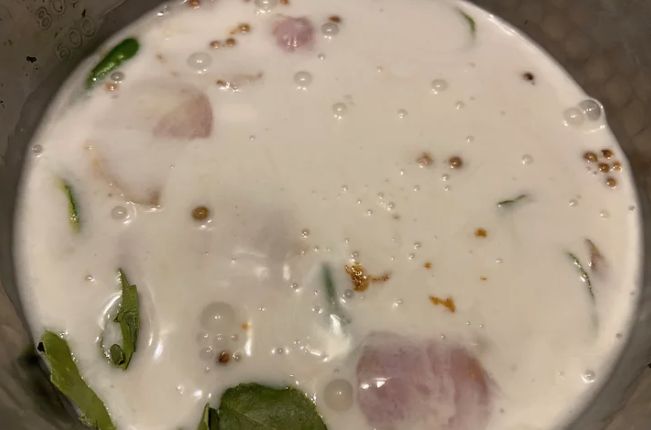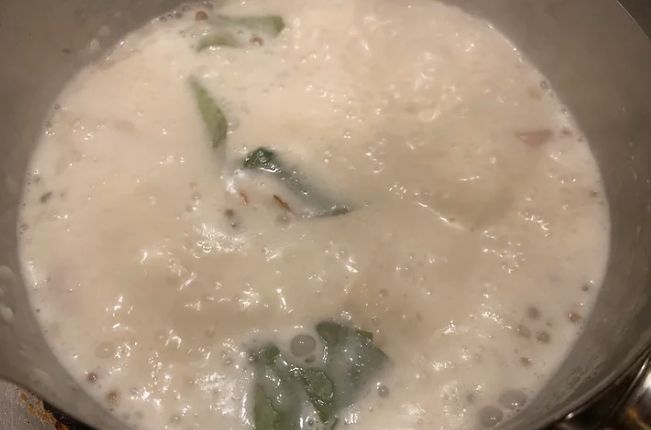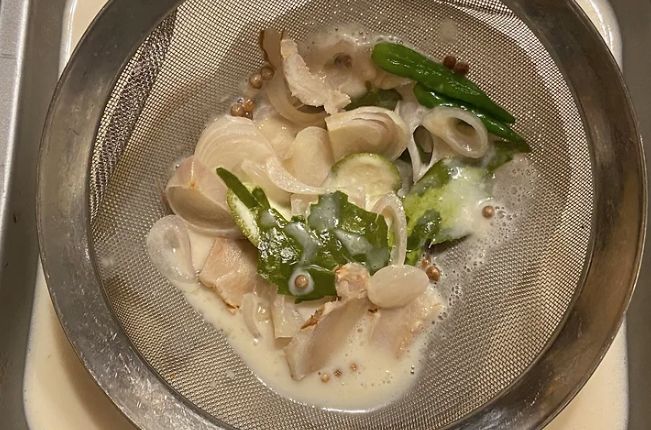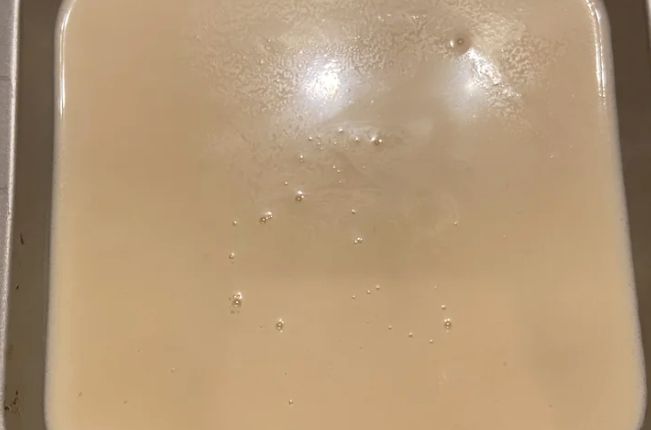 2. When set we can now transform this jelly into a gel. Score the set coconut with a knife to make cubes then place all of the cubes into a food processor. Pulse for 3-5 minutes until a smooth gel is formed. When ready pass the gel through a fine sieve one last time then store back in the refrigerator for now.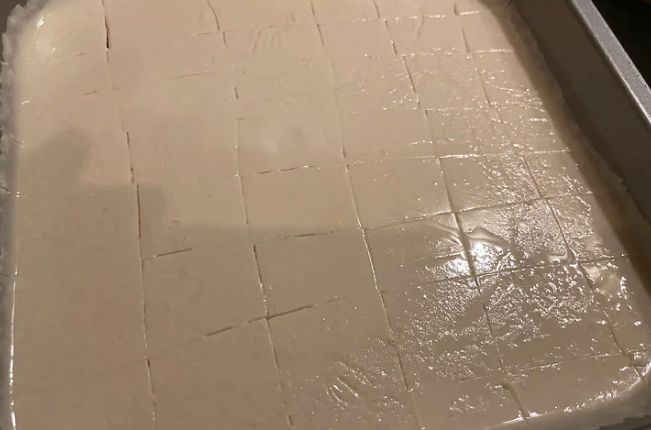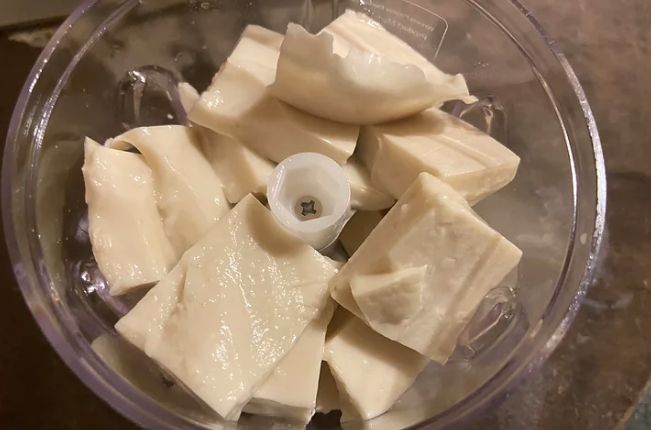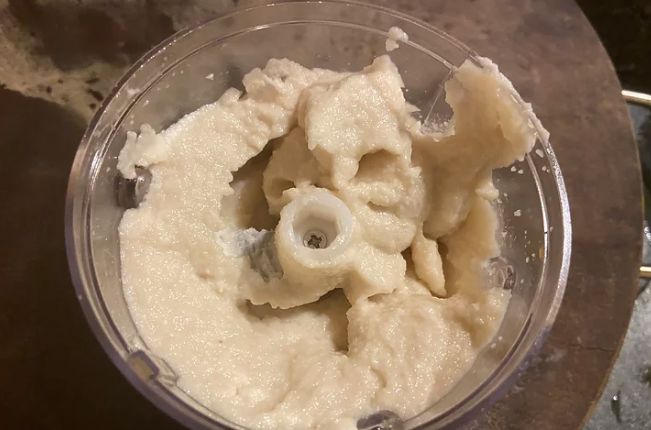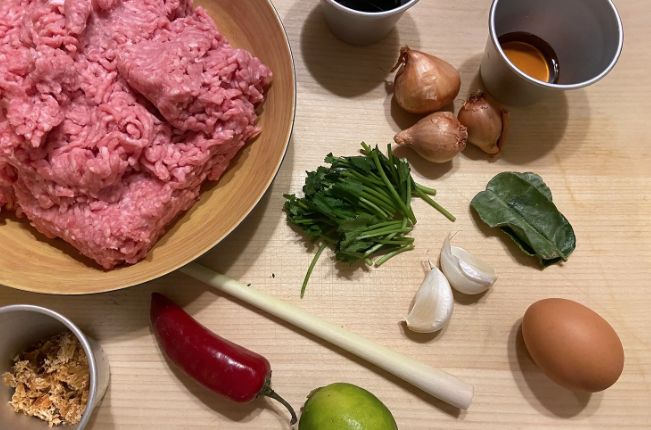 3. Now moving onto the skewers, originally I wanted to use lamb neck and mince with a knife, however, I simply got lazy and used lamb mince. In a large mixing bowl add 750g of lamb mince, 2 minced garlic cloves, 3 finely diced shallots, 1 bruised and finely sliced lemongrass, 1 finely diced red chilli, 1/4 bunch of sliced coriander stalk, 2 julienne kafir lime leaves, 3 tbsp of kacip manis or dark soy, 3 tbsp fish sauce, 2 tbsp of shaved palm sugar, 2 tbsp of turmeric, 1 whole egg, the juice and zest of 1 lime and finally a good pinch of black pepper. Mix all of the ingredients well then place to one side and allow all of those many ingredients to mingle.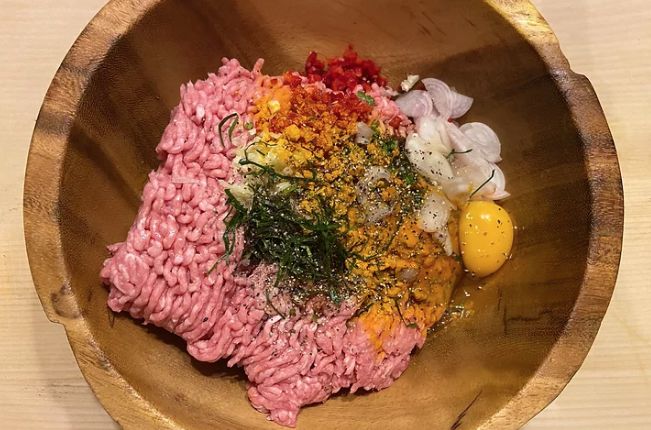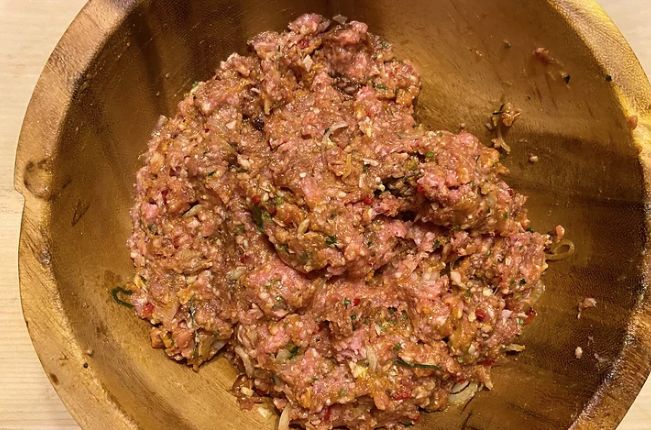 4. To skewer the lamb, a unique but effective way of skewing is to use lemongrass instead of bamboo skewers. Simply do this by removing the outer tough layer from each lemongrass then cut into desired lengths. Add a generous amount of the lamb mix onto the narrow part of the skewers and skewer the lamb tightly onto the lemongrass. When place onto a tray and they are ready to be grilled. Of cause if acquiring lots of lemongrass just for this is too much then simply use bamboo skewers, however, lemongrass does enhance the flavour greatly.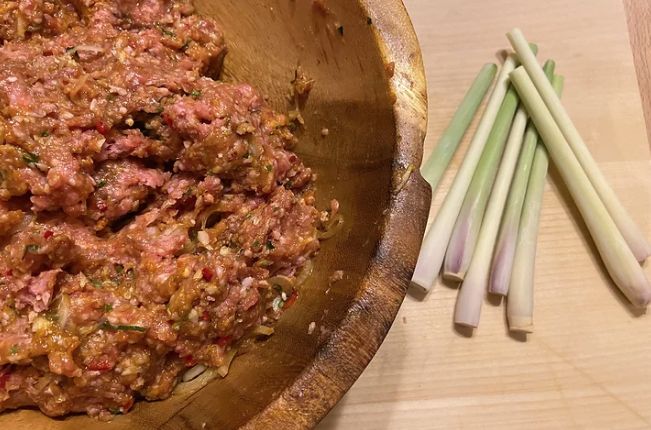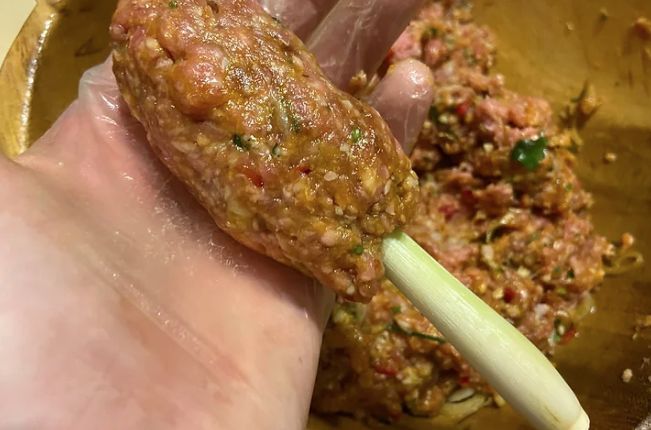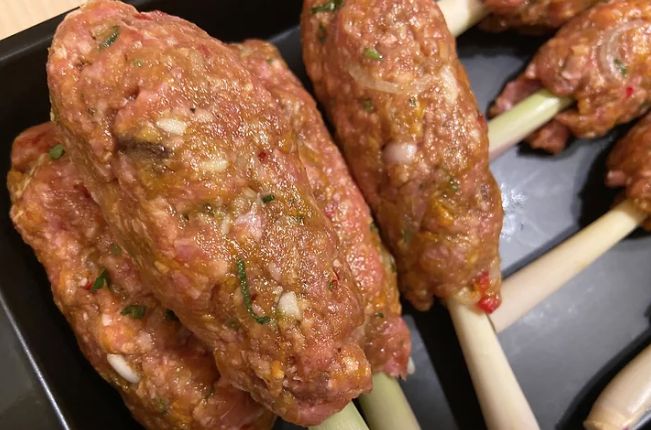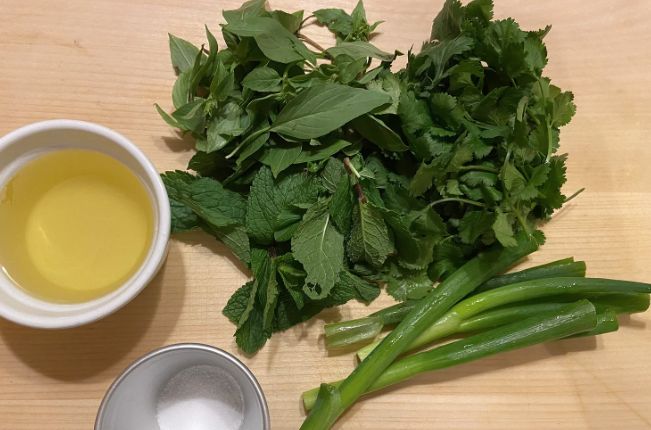 5. Before we begin to grill the skewers all that's left is to make a very simple glaze and a herb oil that will add freshness to the lamb. Start by placing a saucepan filled with water and bring up to a boil. When boiling add 1/4 bunch of coriander, 1/4 bunch of mint leaves, 1/4 bunch of Thai basil or ordinary basil and 3 chopped spring onions. Blanch for literally 10-20 seconds then immediately remove and chill under cold running water. When chilled add all of the herbs to a food processor or use a hand blender then add a pinch of salt and approximately 75mls of rapeseed oil. Pulse until all of the herbs are broken down.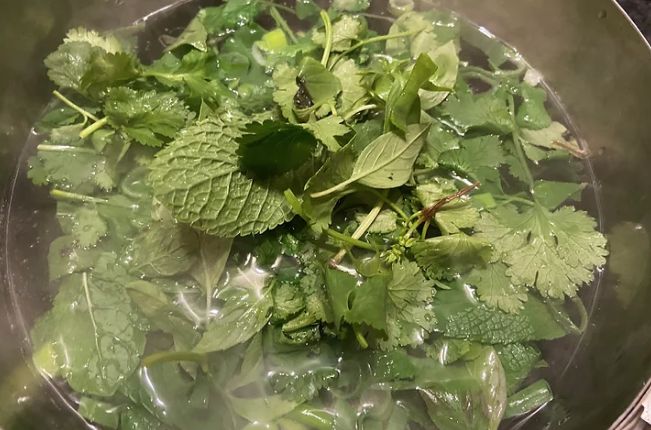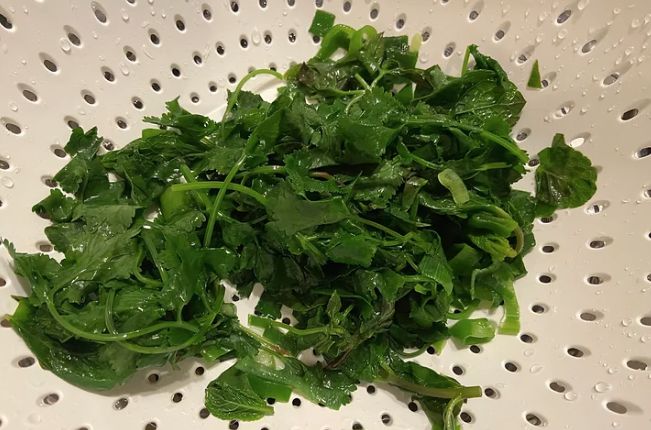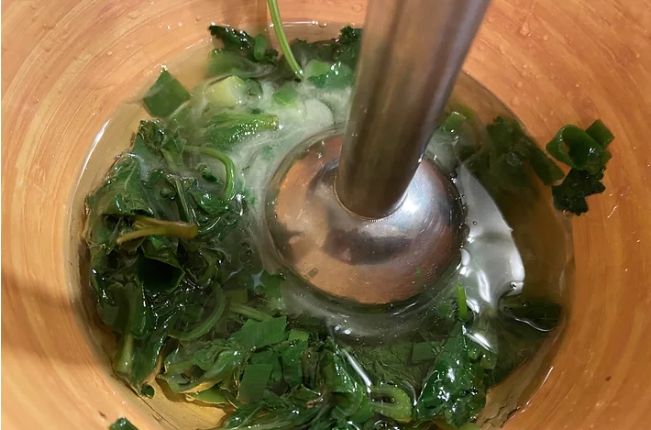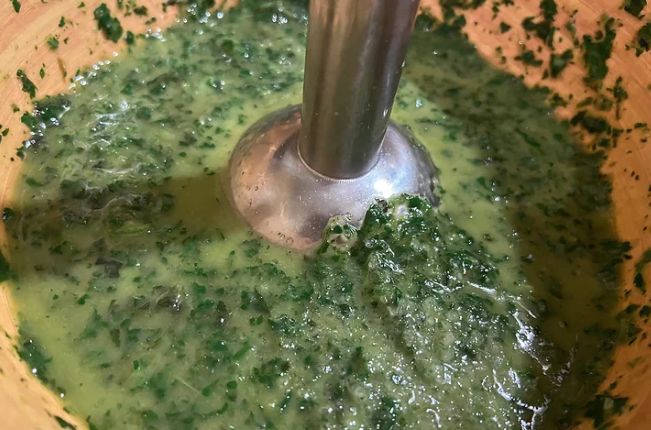 6. To finish the oil, pass through a fine sieve and a piece of kitchen paper or muslin cloth into a fresh container. To get a super dark deep green oil then this can be slowly dripped over night, however, I used a spatula to assist and speed up the process. When passed adjust the seasoning by adding more salt if needed then set the oil to one side.
Glaze and Grilling the Lamb: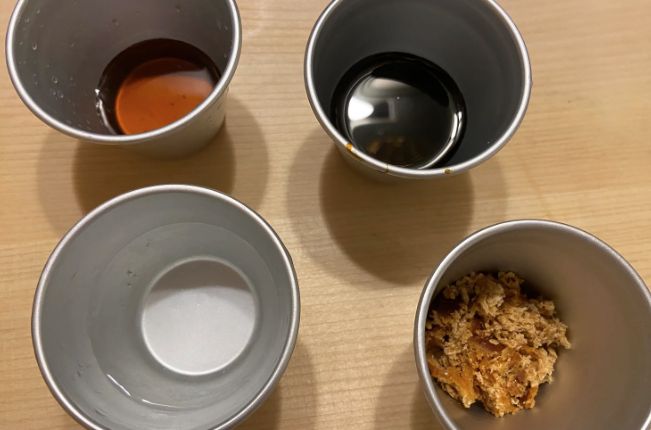 7. Just before we begin to grill the lamb we want to make up a quick glaze that we will use to baste the skewers with towards the very end. In a small saucepan simply add 2 tbsp of kacip manis or dark soy, 2 tbsp fish sauce, 2 tbsp rice vinegar, 2 tbsp of shaved palm sugar and a drop of water. Place onto a high heat and reduce until a glaze that can easily coat the back of a spoon is formed. When ready remove from the heat and infuse by adding a few ripped kafir lime leaves and leave to one side.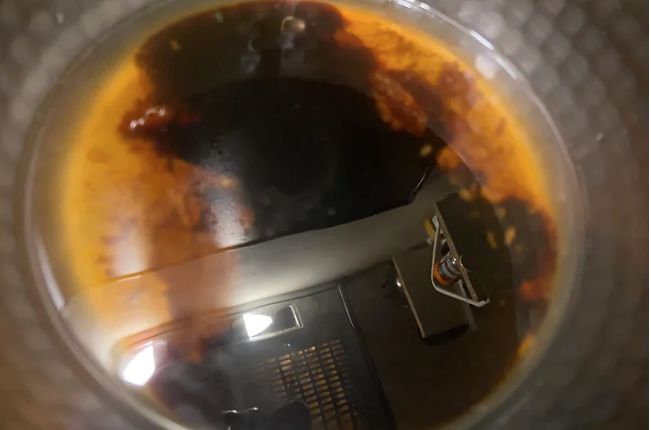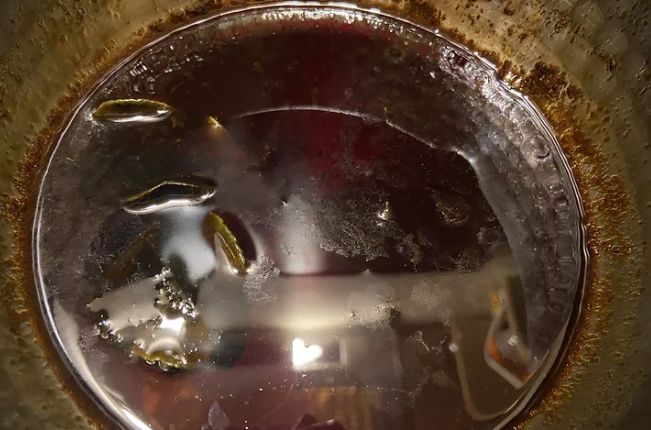 8. Now to grill the skewers, ideally grilling over charcoal would be best, however, you can use a griddle pan or large heavy frying pan also. This time I used a griddle pan, place onto a high heat then when smoking add a tiny drizzle of oil. Next add the skewers in batches and grill each side for 4-5 minutes. Depending on how thick you made the skewers may determine the cooking time just to bear in mind. When just about cooked and evenly charred, use a brush to baste the skewers generously with the glaze made earlier then continue to grill to caramelise the glaze. When ready set to one side to rest and grate a generous amount of lime zest over the skewers and we are all set.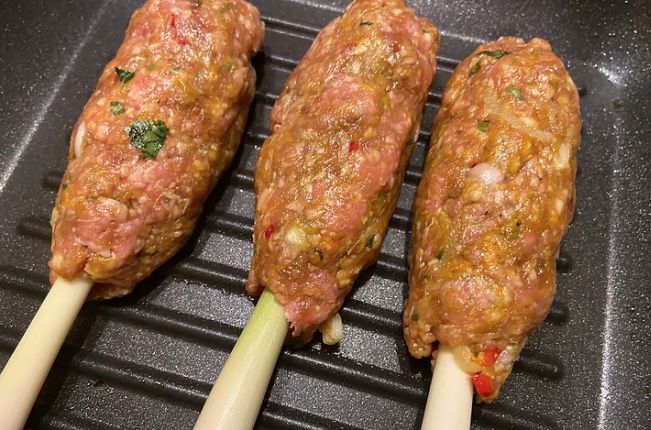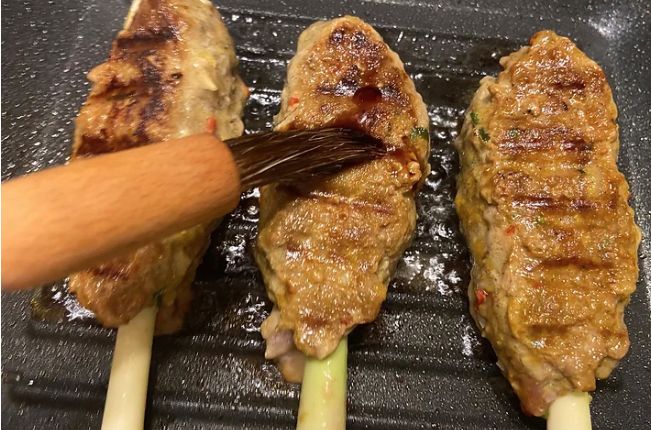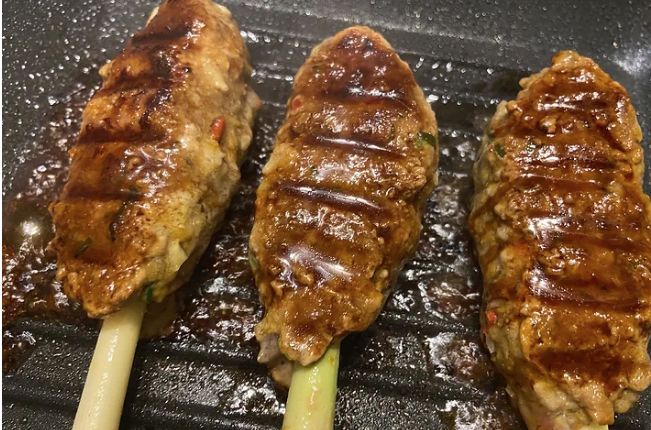 9. To serve you can optionally give the skewers a quick top up by using a blowtorch for a little extra char and char aroma. Divide the skewers onto a serving plate then spoon a generous amount of coconut cream on the side. Drizzle with the herb oil and nourish! Hope you like these super simple yet extremely fragrant lamb skewers!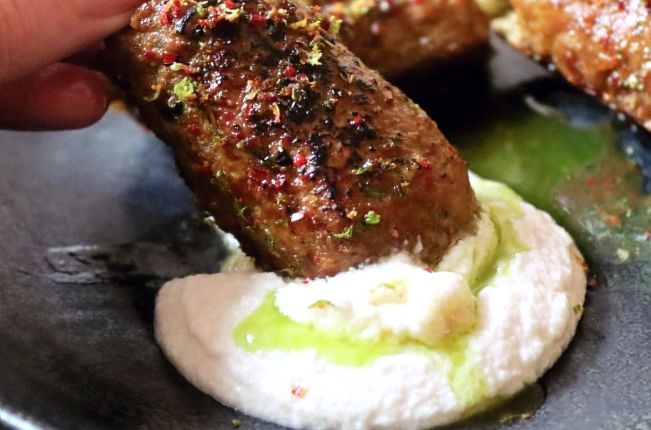 As for the skewers itself, as said earlier in the recipe then instead of using lemongrass then thick bamboo skewers will also do just fine. As for the lamb, then initially I wanted to use lamb neck then mince with a knife, I think this way would add a much better texture to the skewers and if I'm honest I just got lazy. Highly recommend trying this out if you can! Instead of lamb then pork, beef or chicken would also work for this recipe! Have fun with this one and as always peace!
Prep Time 45-60 mins / Cook Time 20 minutes
1/4 bunch coriander stalks
3 tbsp kacip manis or 2 tbsp oyster sauce
12 lemongrass for skewers (optional)
2 tbsp kacip manis or dark soy
3 cm piece galangal or ginger
2 small Birdseye chillies