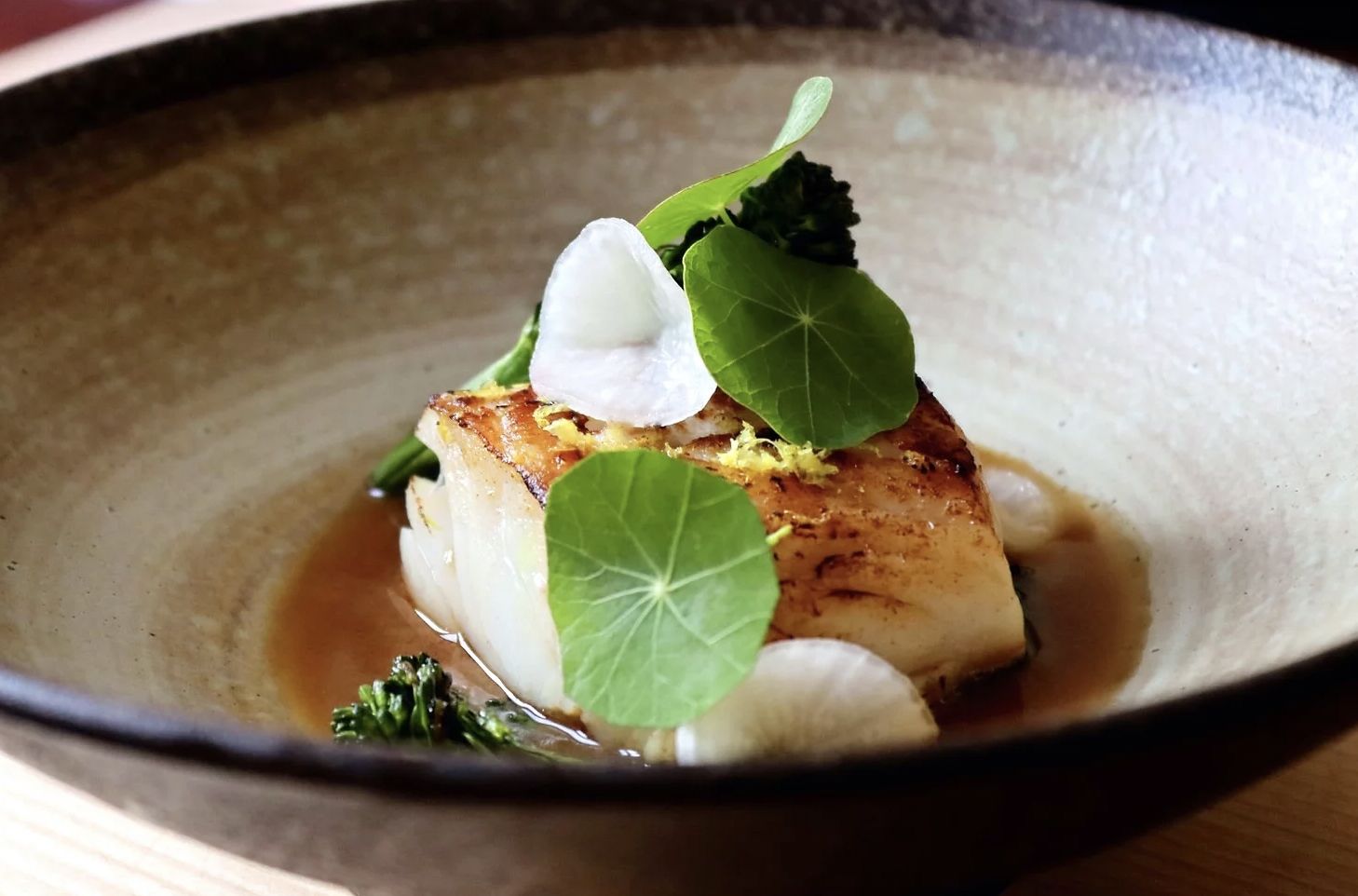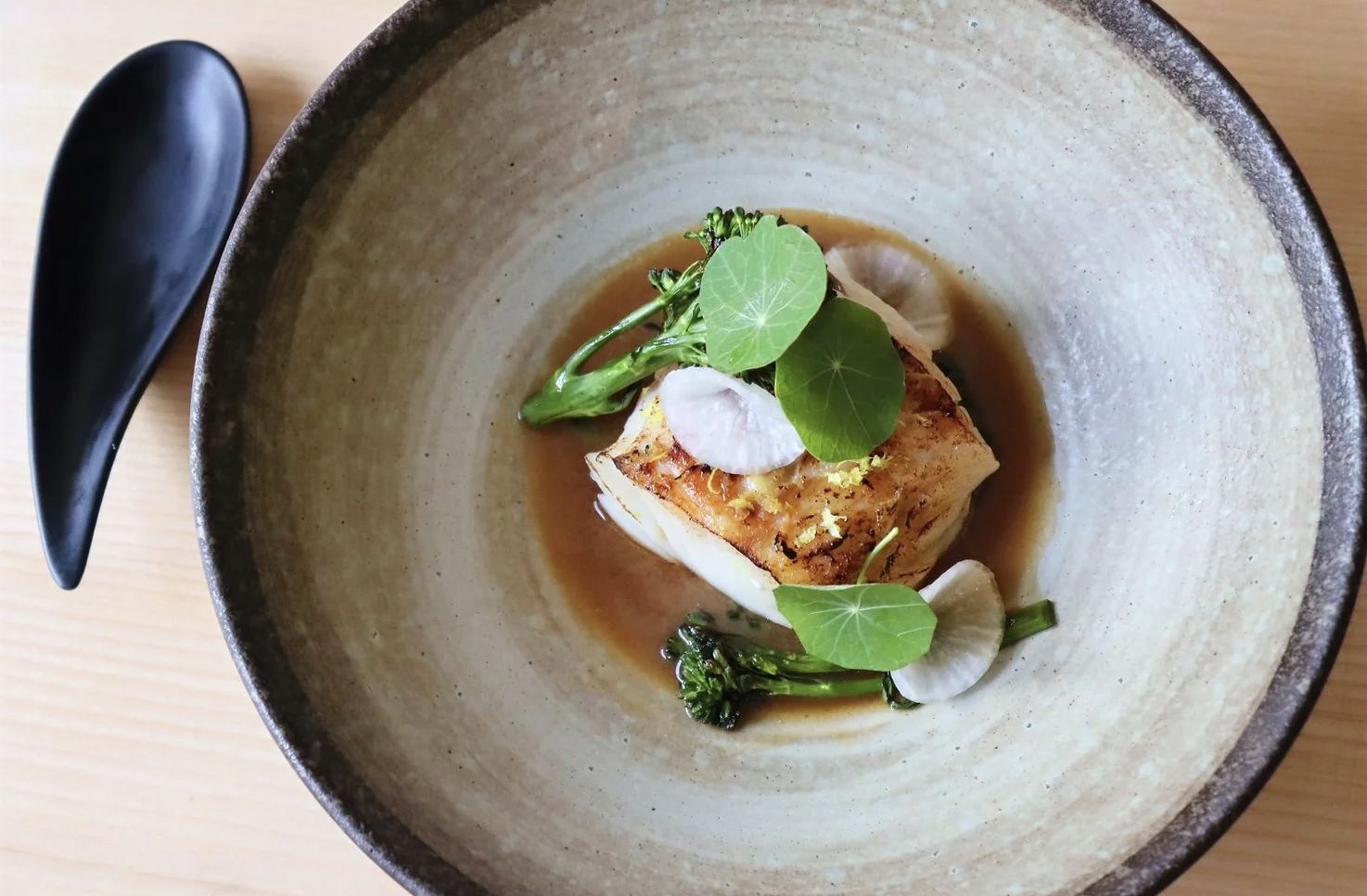 The idea behind this recipe was to create something that was not only simple to make but full of aroma and umami but to also produce a clean simple dish. The main highlight of this dish is the broth, an umami-packed miso broth that's assisted with a dashi stock to balance things out. As for the fish I went with cod, however various other fish or poultry would also work well with this type of broth. Let's get straight to it!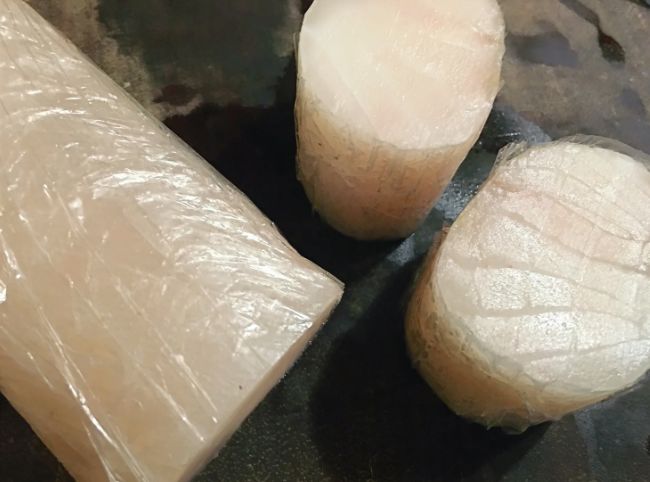 1. Let's begin with the preparing the cod, if possible you want to use a large thick cod loin with or without the skin on. Remove the skin if needed by making a small slit along the lower tail side then gently use a sharp knife to remove the skin by cutting at an angle towards the skin. When removed pin bone if needed then place the cod fillet onto a tray and completely cover with approx 150g of rock salt to lightly cure. Cure the cod loin for 8-10 minutes. This process will remove some of the moisture and make the cod loin much firmer.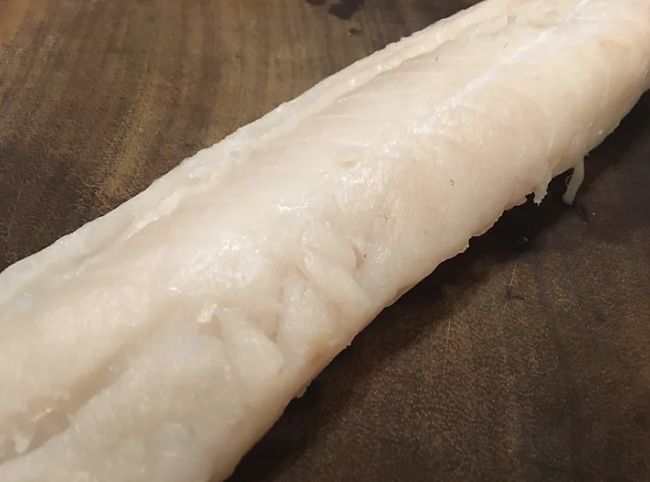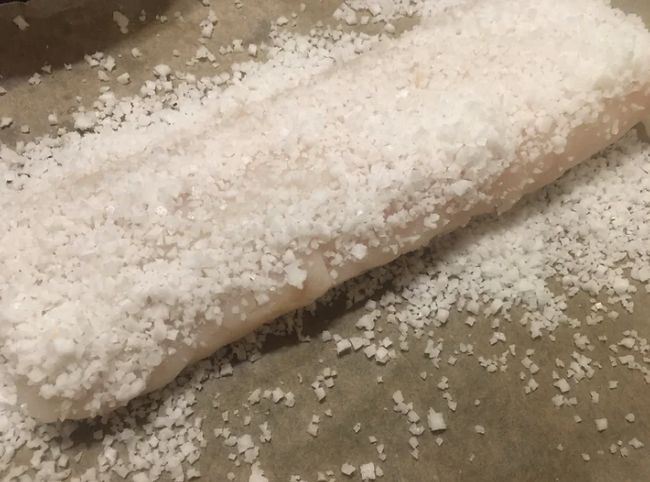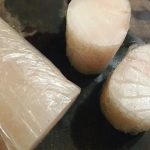 2. After a light cure rinse the cod well under cold running water then pat dry with kitchen paper. For the next stage we want to create a roll out of the loin and bring together the proteins which not only looks good but also ensures a much more even cook. Place the cod onto some clingfilm then wrap until the cling film becomes nice and tight and firm. Next twist either end of the cling film and tighten up the cod loin as much as possible. When ready chill in the fridge from anywhere up to half an hour or even overnight.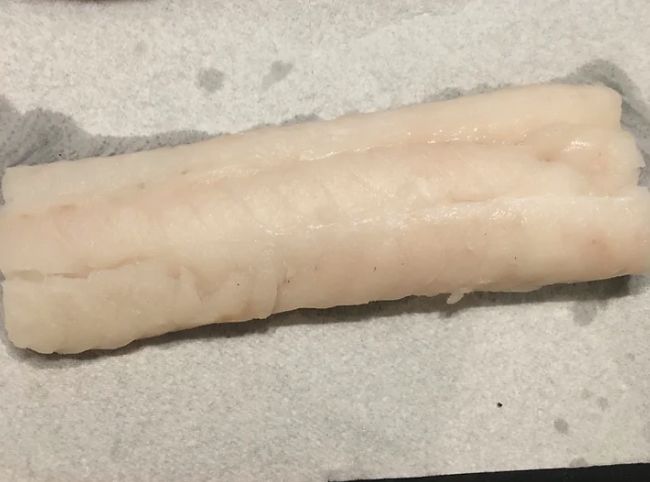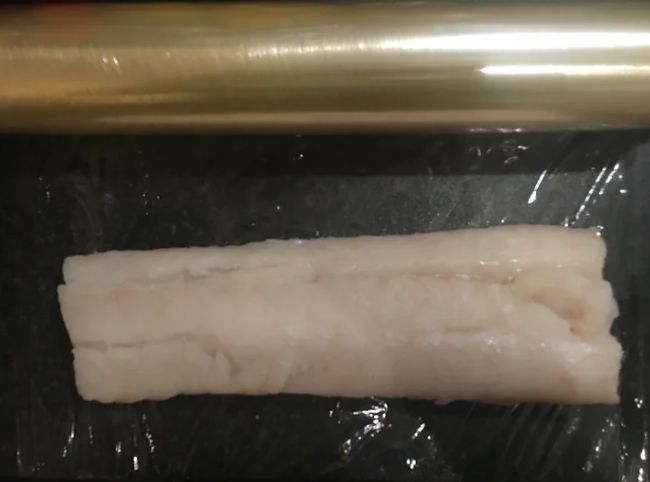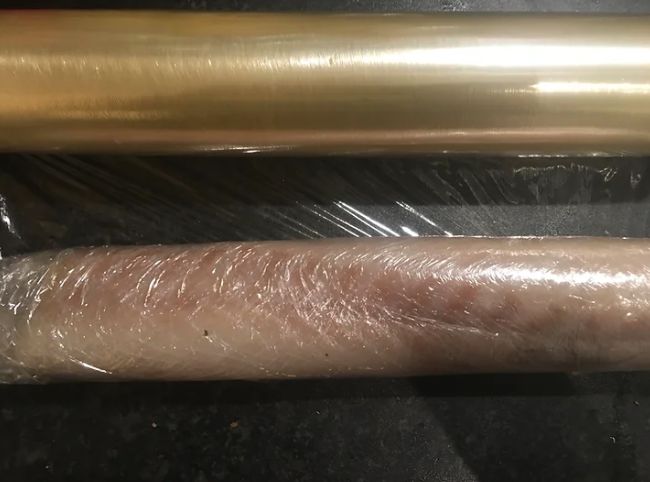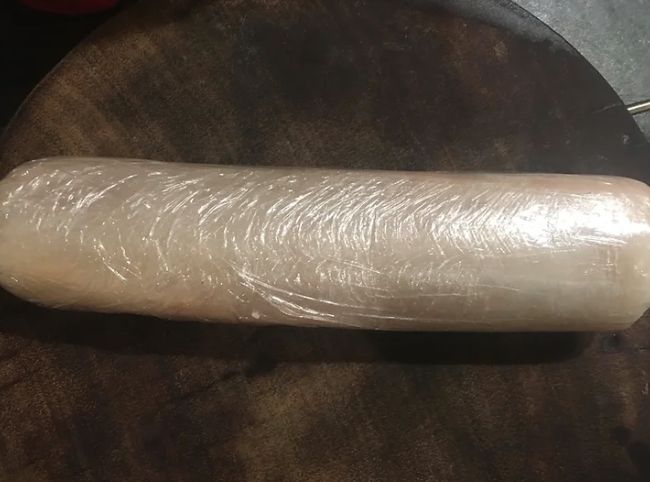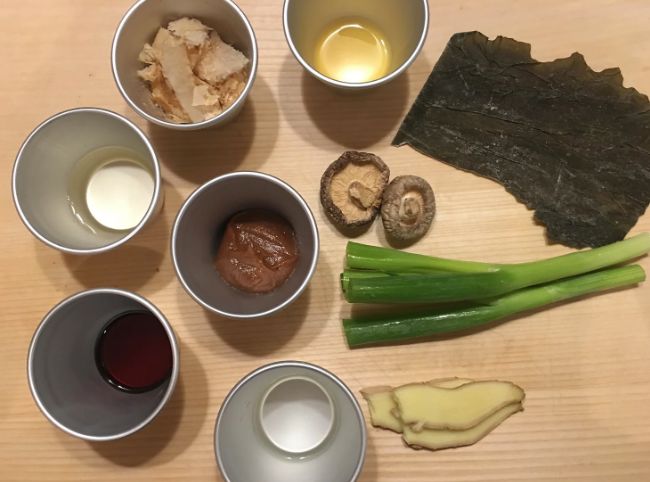 3. Now moving on to the broth, as a base we want to make up a basic dashi stock. Start by placing 10g of kombu and 2 dried shitake mushrooms into a small saucepan then add 500ml of cold water. Allow to sit for 15 minutes then place onto a medium heat. Bring the stock up to a simmering temperature of 80°c then pull the stock off from the heat. Next add 4g of bonito flakes and allow the dashi to steam off the heat for 20 minutes. When ready pass the dashi through a fine sieve into a fresh saucepan and set to one side for now.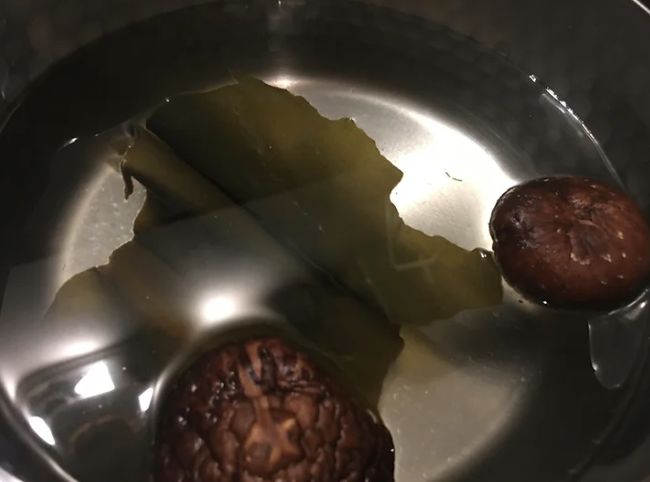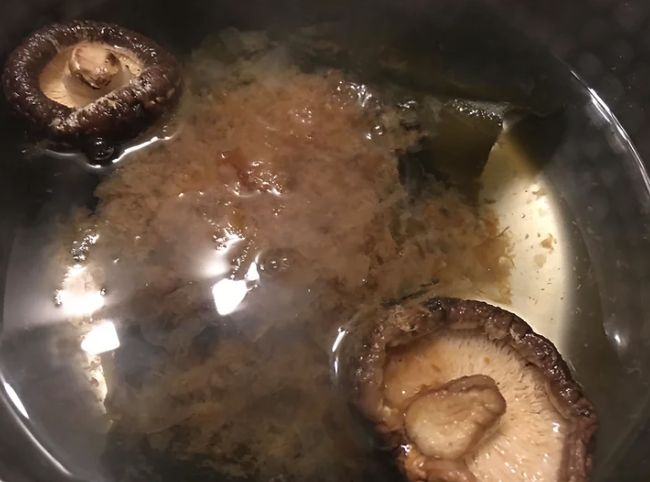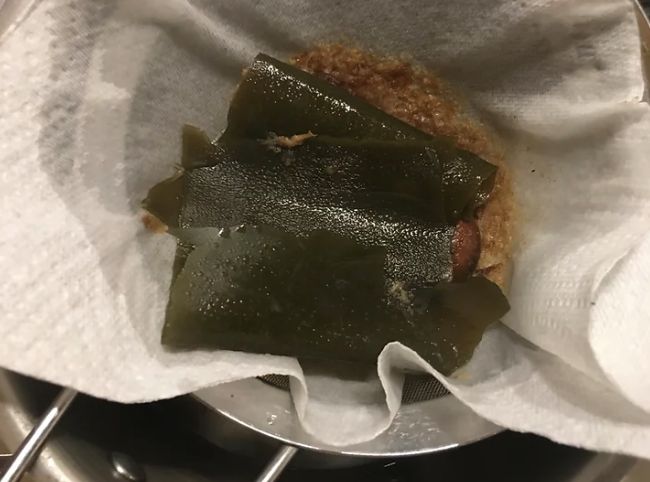 4. Now that we have our dashi stock we can move onto the remaining part of the sauce, start by adding 2 roughly chopped spring onions and 15g of sliced ginger to a sauce pan with a touch of oil. Lightly fry the ginger and spring onion for 5 minutes or until fragrant. We now want to add and deglaze the sauce pan with 1 1/2 tbsp of sweet miso, 2 tbsp of mirin, 2 tbsp of sake and 1 tbsp of light soy. Mix well then when the alcohol from the mirin and sake are released, pour in the dashi stock then bring the sauce up to a simmer and reduce for 15-20 minutes.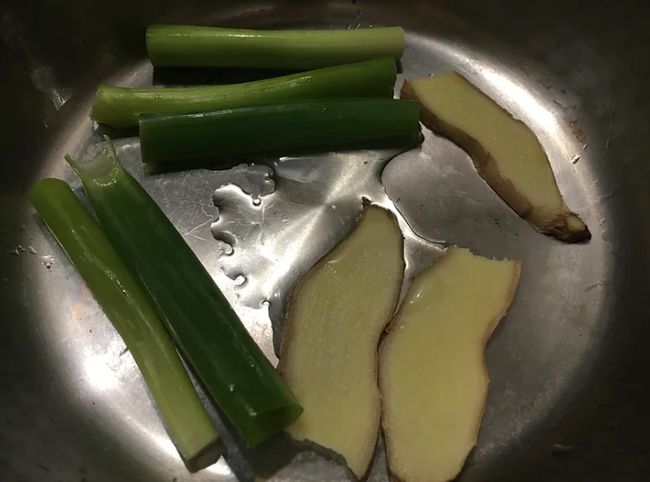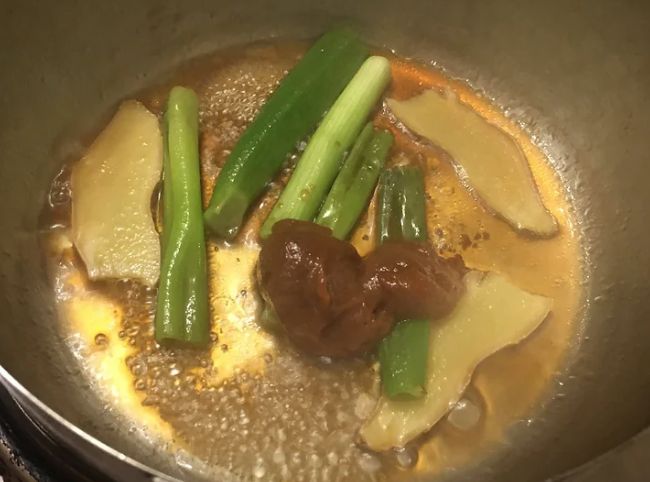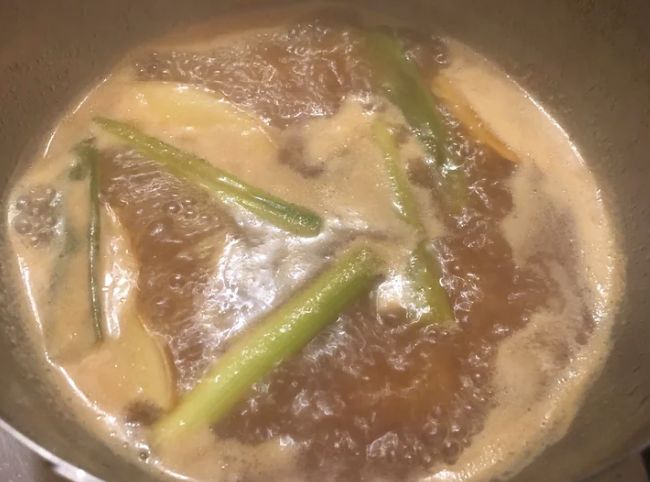 5. To finish and season the sauce remove the aromats from the sauce then place onto a low heat to keep warm. Adjust the seasoning by adding a touch of soy if needed, then freshen up the sauce with a drop of yuzu seasoning or lemon juice. When ready place to one side and we are set to cook the remaining components.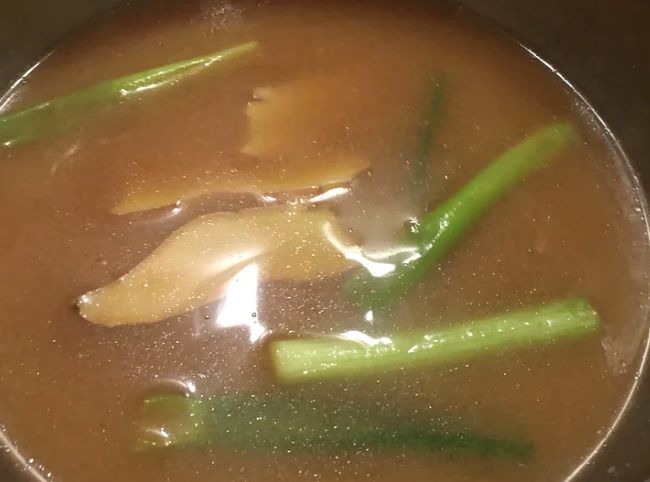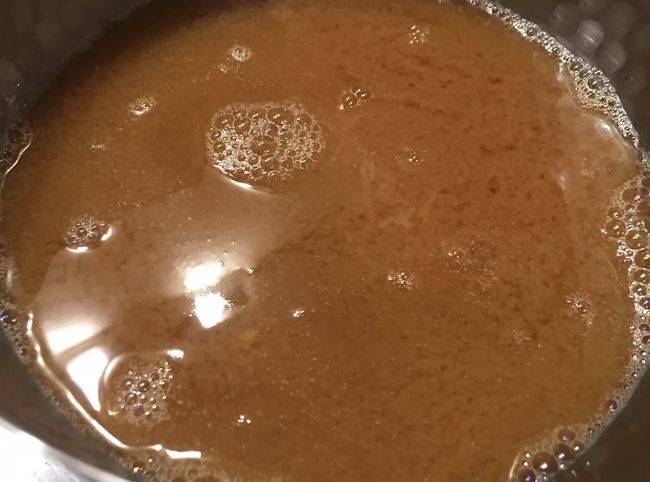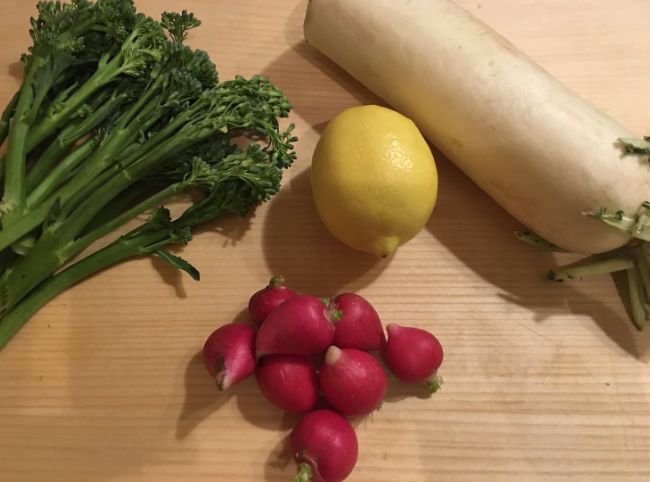 6. Just before we move onto cooking the cod let's move swiftly onto a few of the vegetables and pickles that will add balance to the rest of the dish. For the pickled daikon begin by peeling then finely slicing into disks, I used a mandolin slicer to do this. The next stage is optional but now use a small ring cutter to shape the sliced daikon into smaller neat disks. In a separate bowl now add 3 tbsp of rice vinegar and 1 tbsp of white sugar then whisk well until the sugar dissolves to make a basic pickling liquid. Add a touch of fresh lemon juice then add the sliced daikon rings and allow to briefly pickle until ready to serve. Repeat this for the small radishes and add to the same pickling liquid. You can slice the pickles however you prefer this is just the way I prefer to make Japanese pickles.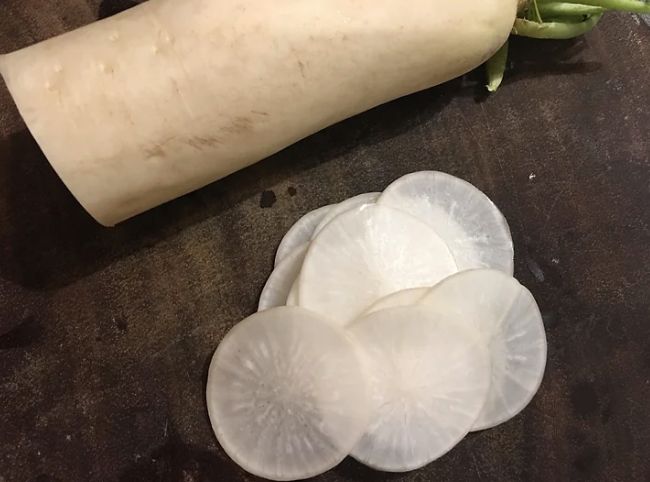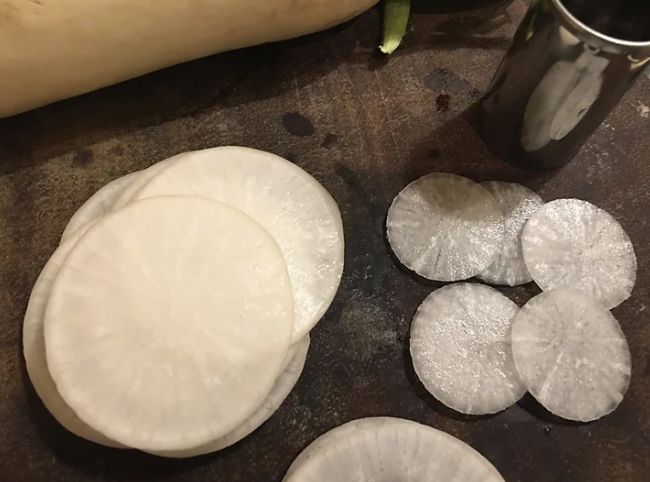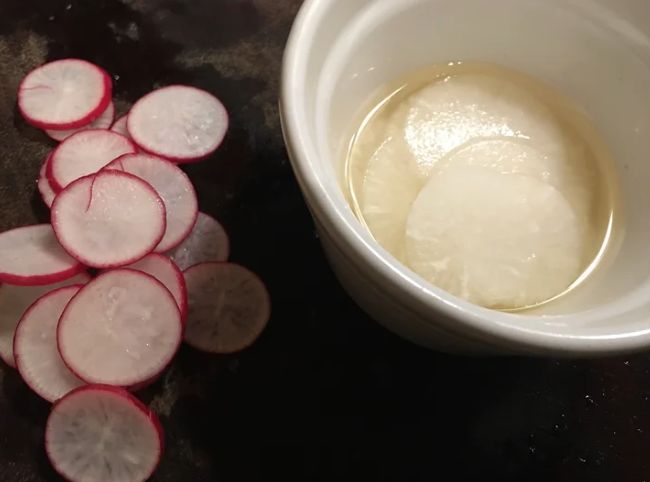 7. For the tender stem broccoli simply wash then cut into more manageable sized pieces. Place the tender stem onto a hot griddle pan or pan raw with a touch of cooking oil and grill both sides until nicely charred and cooked. When ready season lightly with a touch of sea salt.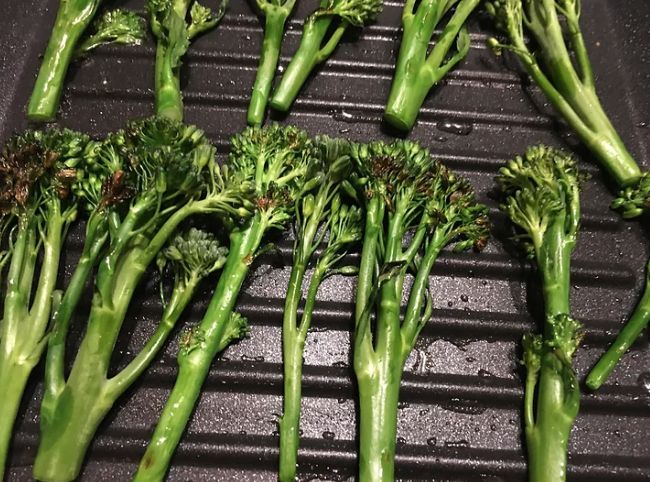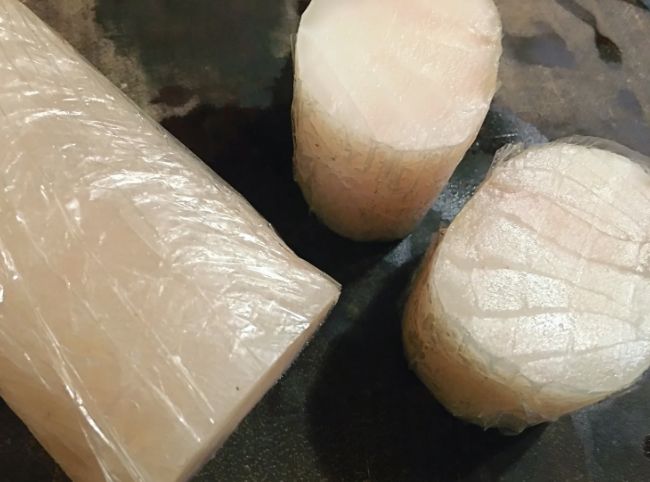 8. At this point the rolled cod loin should be much firmer, begin by slicing and dividing the cod into equal sized portions. Remove the cling film then place a large heavy saucepan onto a high heat. When hot add a drizzle of cooking oil then add the cod. Sauté on one side for 2 minutes until golden brown. Next carefully turn the cod over and at this we can add a few knobs of butter and sauté and baste the cod for an additional 2 minutes. When cooked remove from the pan and place to one side to briefly rest. Season lightly with sea salt and some grated lemon zest.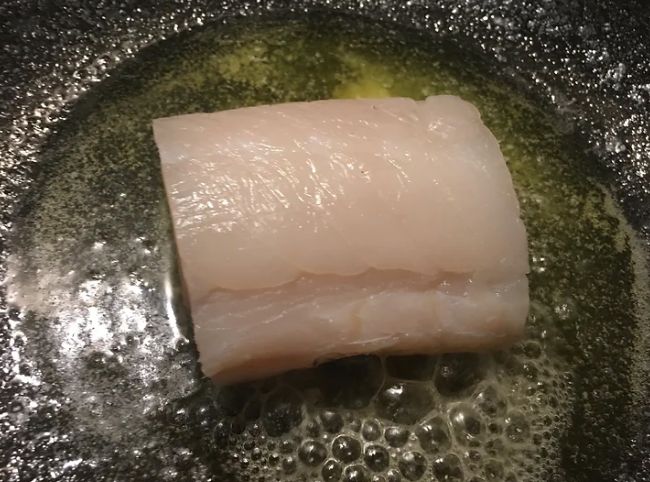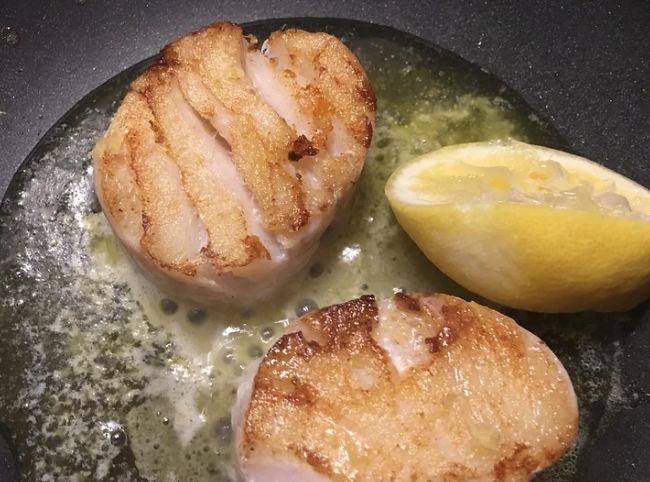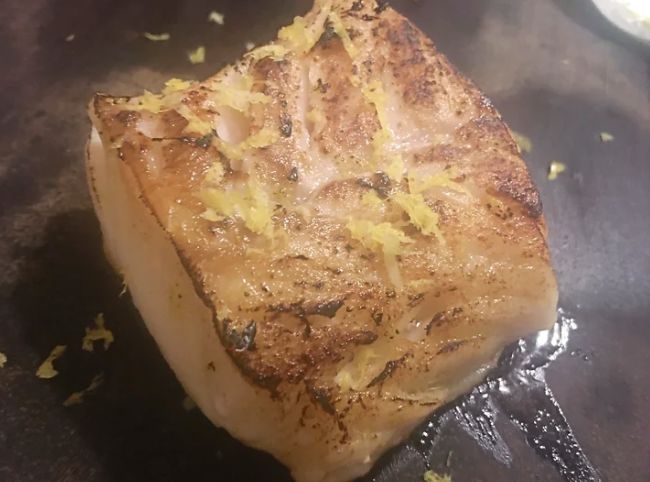 9. Now we are ready to serve, add and divide the broth into serving bowls then place the seared cod on top. Add some charred broccoli, some of the pickles and finish with a few peppery herbs. If you really want to get after that carb fix then serve with some freshly cooked rice. Hope you like this simple, elegant and delicious recipe!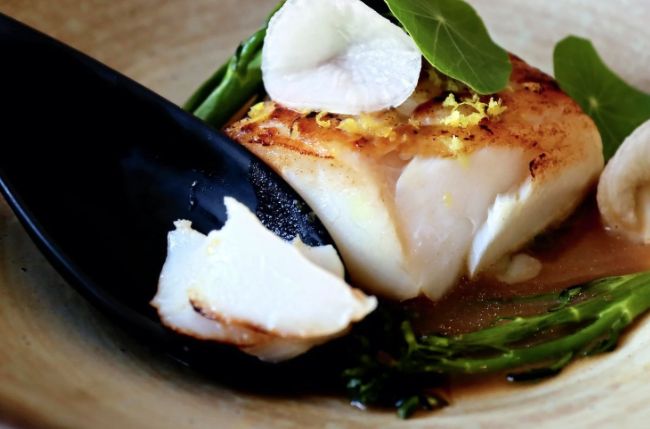 This marinade is also fantastic with chicken thighs, you can also give them more of a kick by replacing the medium red chillis with scotch bonnets. Another way to cook them without using the skewers is to bake at around 180 degrees for approx 20 mins.
Hope you all enjoy this one nice and easy!
Cook Time 30mins / Prep Time 45mins
3 tbsp rice vinegar (pickle)
1 tbsp white sugar (pickle)
1 tsp lemon juice (pickle)
1 tbsp yuzu juice or lemon juice
2 dried shiitakes (dashi)