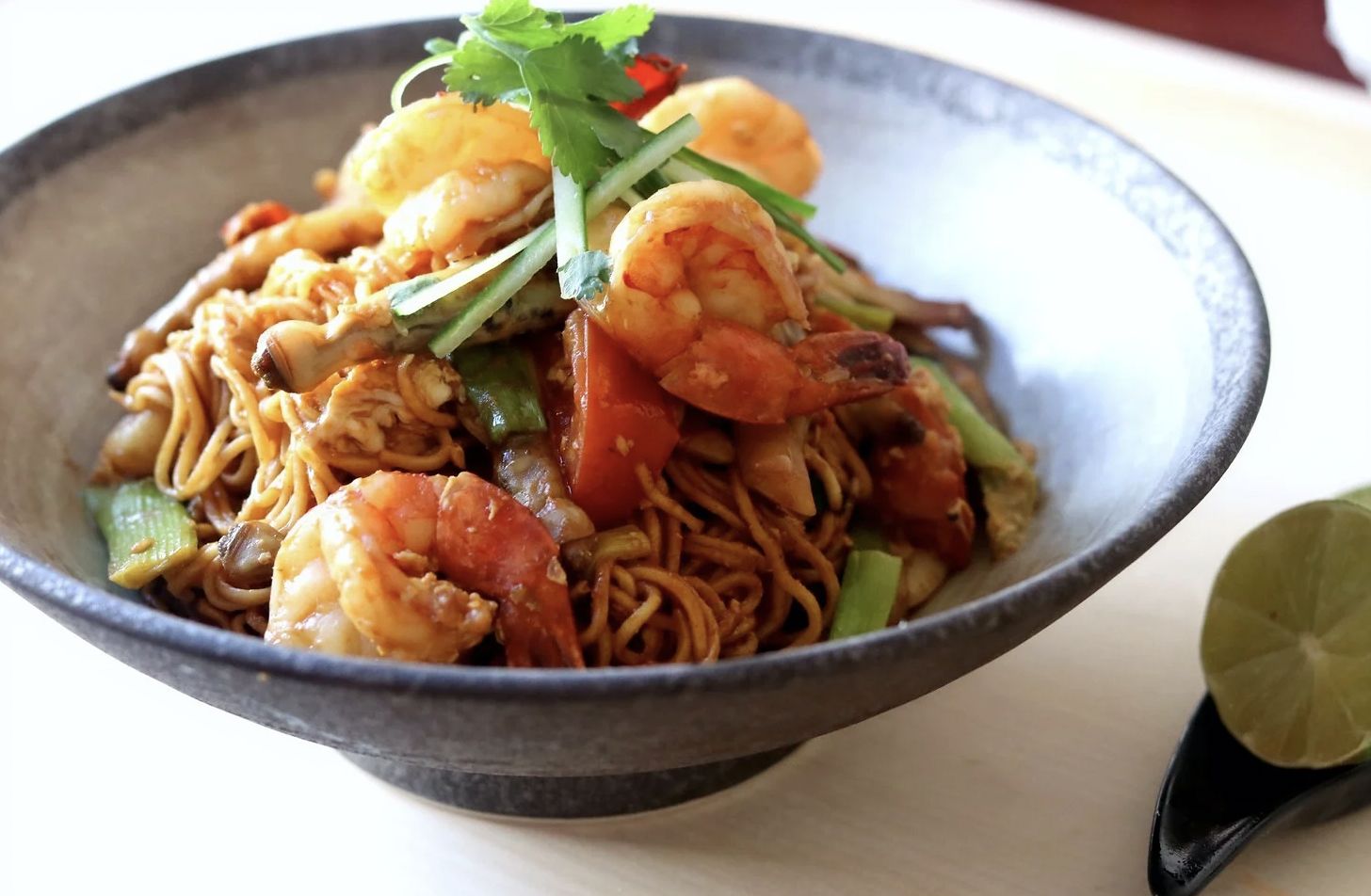 Mee Goreng is a classic Indonesian dish that is fried noodles usually with some form of seafood, chicken or tofu. For this recipe, I just used seafood using tiger prawns and to switch things up some fresh razor clams. The reason for using razor clams was to quite simply promote using various other seafood plus they are delicious. This is one of those dishes I personally love to eat for breakfast and start the day with a kick! Let's get straight to it!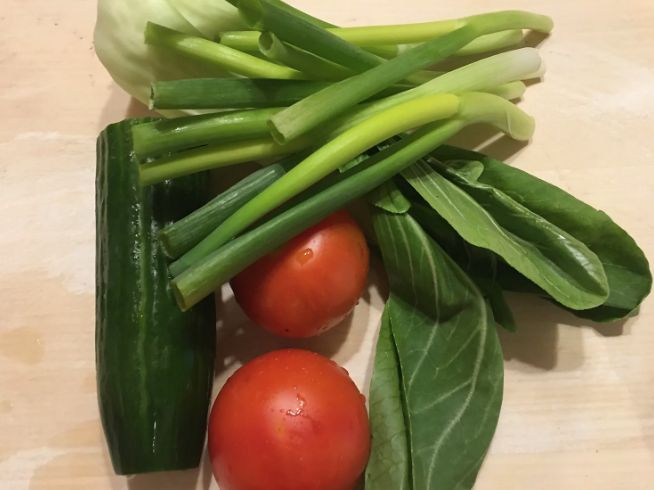 1. Let's start off this recipe with the prep, this is one of those dishes that once all the prep is out of the way then we are sailing. Wash and slice 4 spring onions into 5cm batons, roughly chop 2 pak choi, slice 2 tomatoes into wedges and finely slice 1/4 cucumber into a fine julienne. Place the Prepped vegetables to one side and we can now move onto the seafood.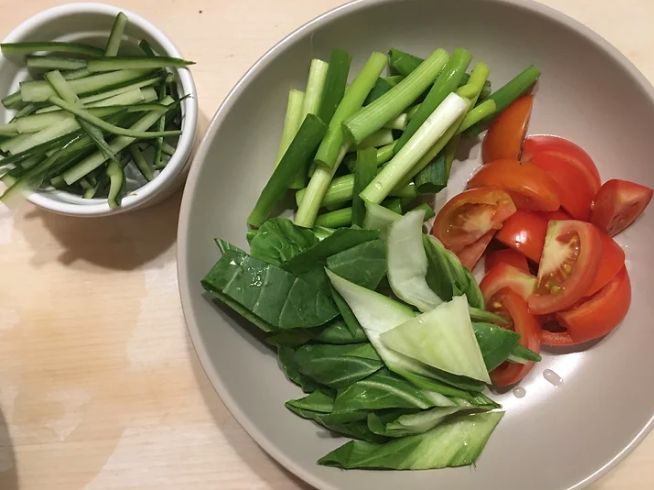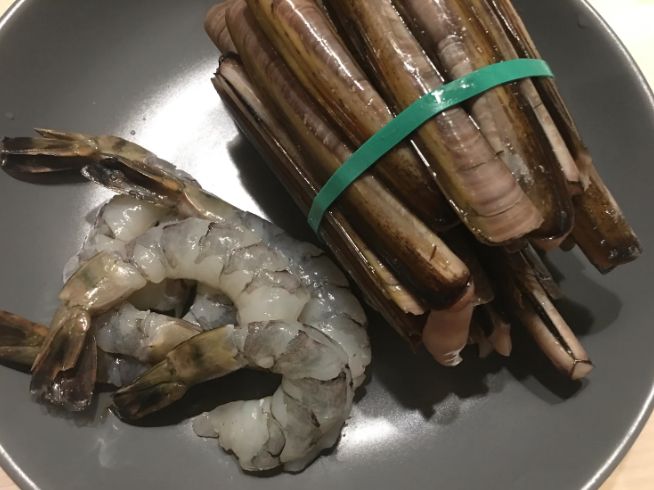 2. Now onto the seafood element, for the tiger prawns slice along the back to butterfly, then remove the tract and place to one side. For the razor clams we want to try to remove as much sand as possible. Soak in cold water and leave for 5 minutes then repeat this 3 times. When clean we now want to remove the clams from the shells. Place a large pan onto a high heat and add a drizzle of oil. When hot add the clams and fry on a high heat with a lid on for 3 minutes. When cooked, the razor clams should have opened, place the cooked clams to one side and allow to cool.
3. When cool we want to remove the clams from shells and place to one side. Depending on the size you can either cut them into bite sized pieces or for the small ones I simply kept them whole. All that's left now is to measure out the mee goreng sauce ingredients to make finishing the dish much easier (see ingredients list for reference). When everything is good to go we can begin to cook the mee goreng.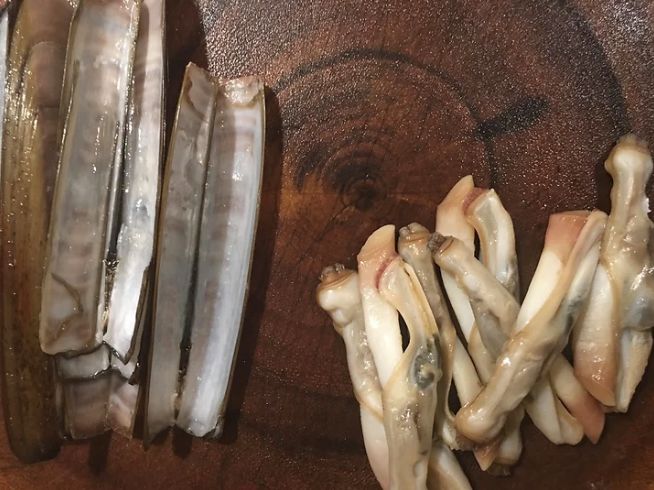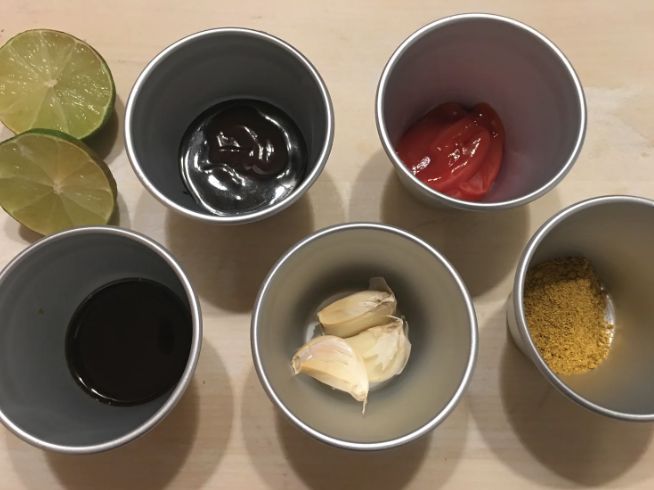 4. Now were ready to cook, this part of the recipe is fairly quick as all of the prep is complete and its probably best to use a large wok or pan. Begin by adding the hokkien noodles to boiling water to soften. When ready drain and place to one side for now. I actually made the noodles in this recipe myself, therefore, I simply added to boiling water for approximately 50 seconds then refreshed under cold water. Next, finely slice then add 3 garlic cloves to a wok placed on a high heat with a drizzle of oil. Stir-fry for 45-60 seconds until fragrant then add the tomato wedges, chopped pak choi and shrimp then continue to stir fry until the tomato starts to break down.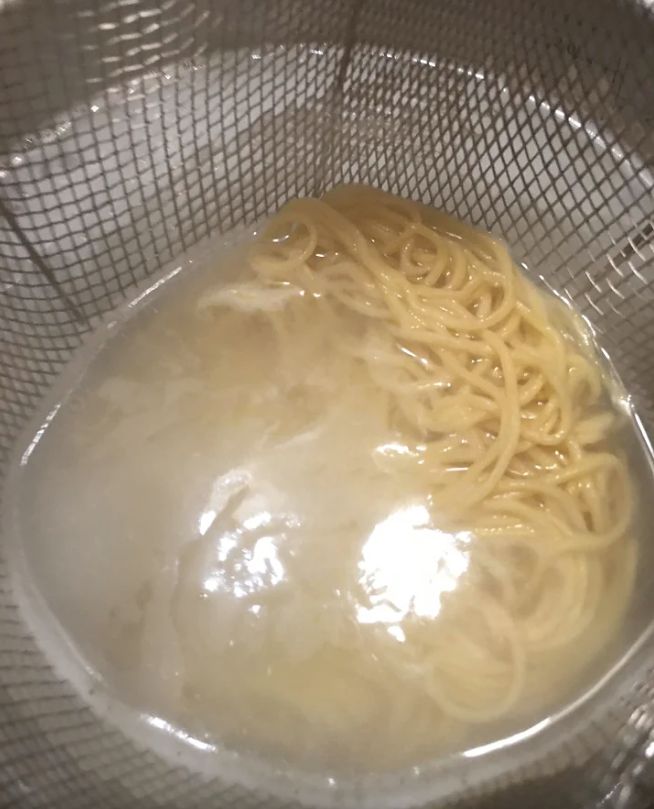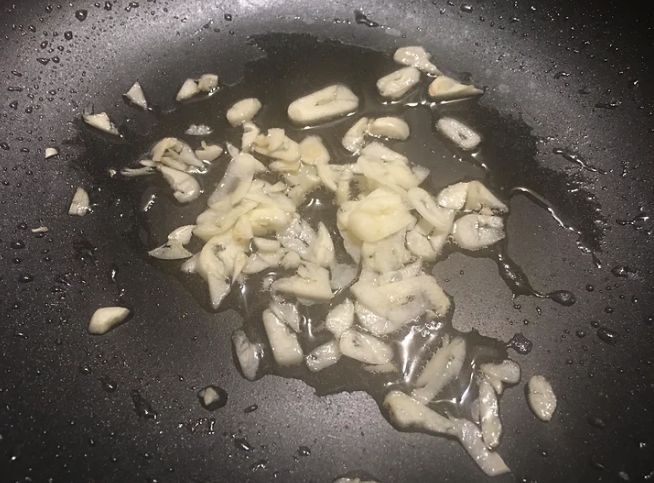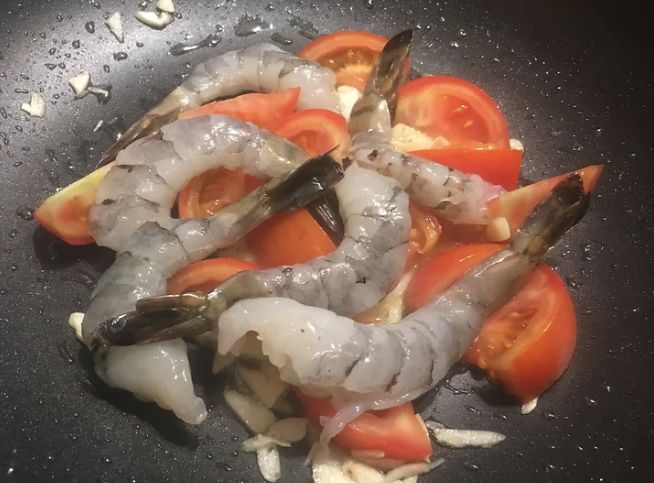 5. Now we want to add the chopped pak choi, spring onion batons and cooked razor clams and continue to stir-fry for 60 seconds to slightly wilt the pak choi. Last major component to add is the cooked noodles, add then mix well adding additional oil if the wok becomes to dry.
6. To give these fried noodles that Indonesian flavour we now want to add 2 tbsp of kecap manis, 2 tbsps of light soy, 1 tbsp of dark soy for colour, 1 tbsps of regular ketchup and finally 1 tsp of white sugar. Mix well so that the sauce is able to coat all of the noodles and become slightly sticky. When ready the last thing we need to do before serving is to move all the noodles to one side of the wok then crack and add 3 whole eggs. Cook out the eggs so they scramble then mix into the mee goreng.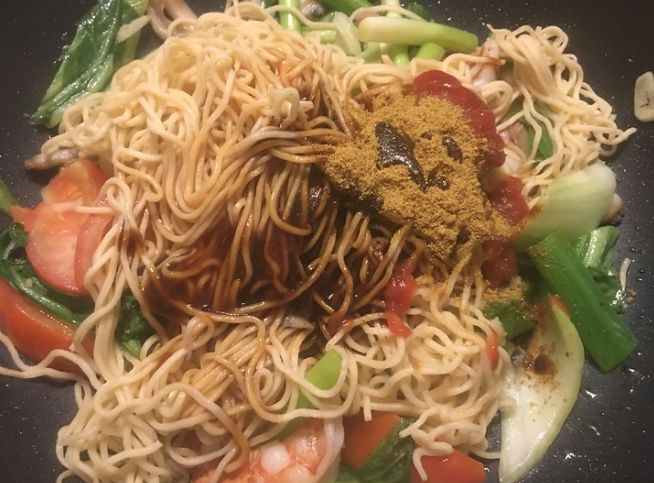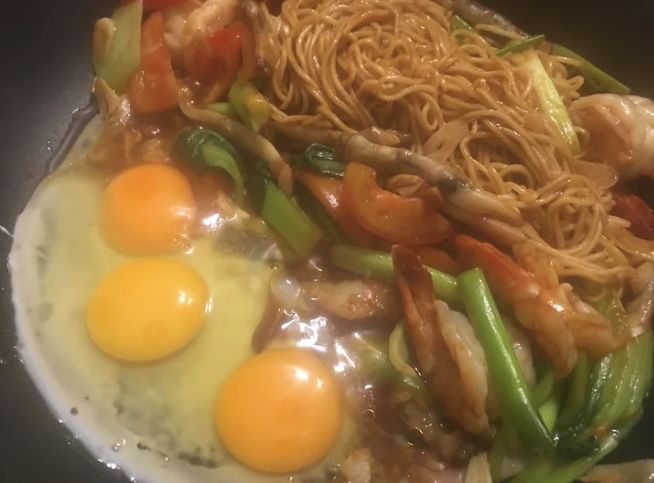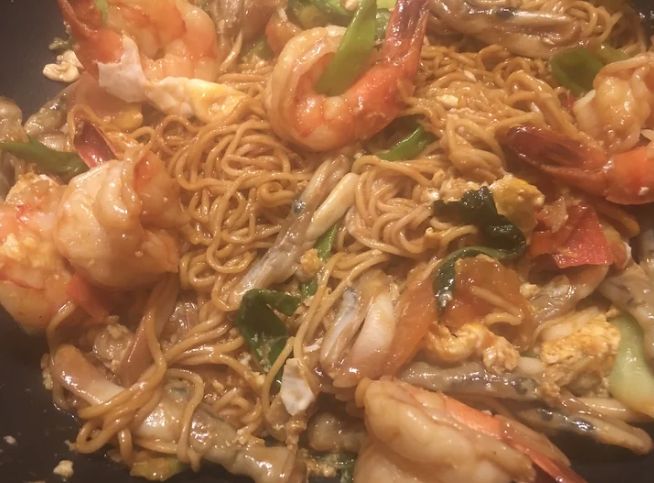 7. Now to serve up the mee goreng, adjust the seasoning first if needed, what we are looking for is salty, slightly sweet with a slight hint of curry. You can add either more kecap manis or curry powder if needed…Divide the mee goreng into bowls then add a generous amount of the cucumber julienne over the top, finish with a squeeze of lime and nourish…Hope you like this simple and delicious dish!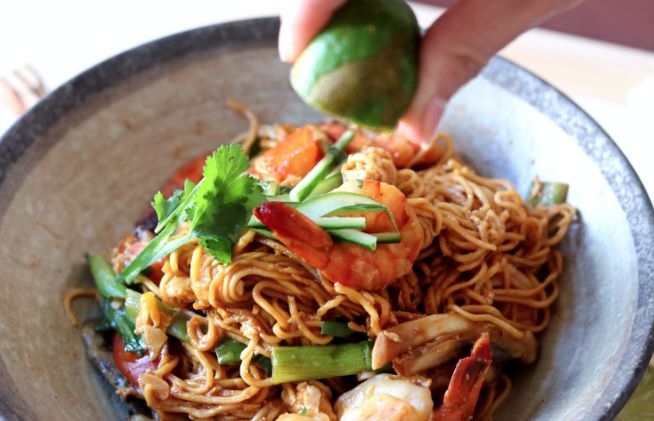 Traditionally this dish contains chicken, fried tofu and shrimp, simply replace the razor clams with chicken and add tofu if you prefer. As for the noodles, hokkien egg noodles work best although you can use regular dried egg noodles, rice noodles or try making fresh egg noodles…Have fun with this recipe and I'm sure that you will love it!
Prep Time 20 minutes / Cook Time 20 minutes
Seafood, Vegetables, Other Ingredients:
250g approx fresh razor clams
Hokkien Egg Noodles for 4 or
click here
for how to make fresh egg noodles
2 tbsp kecap manis (sweet soy) or hoisin