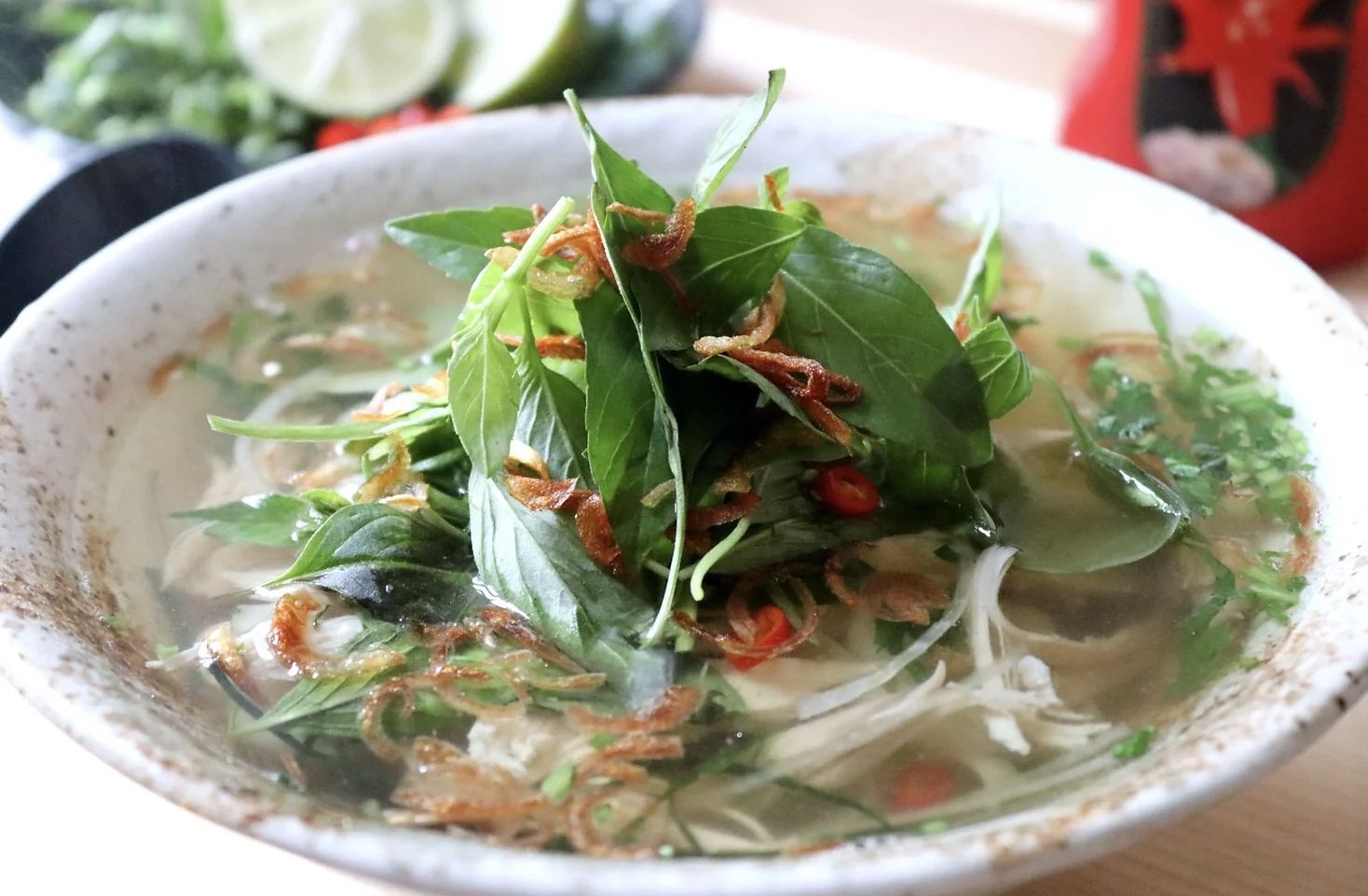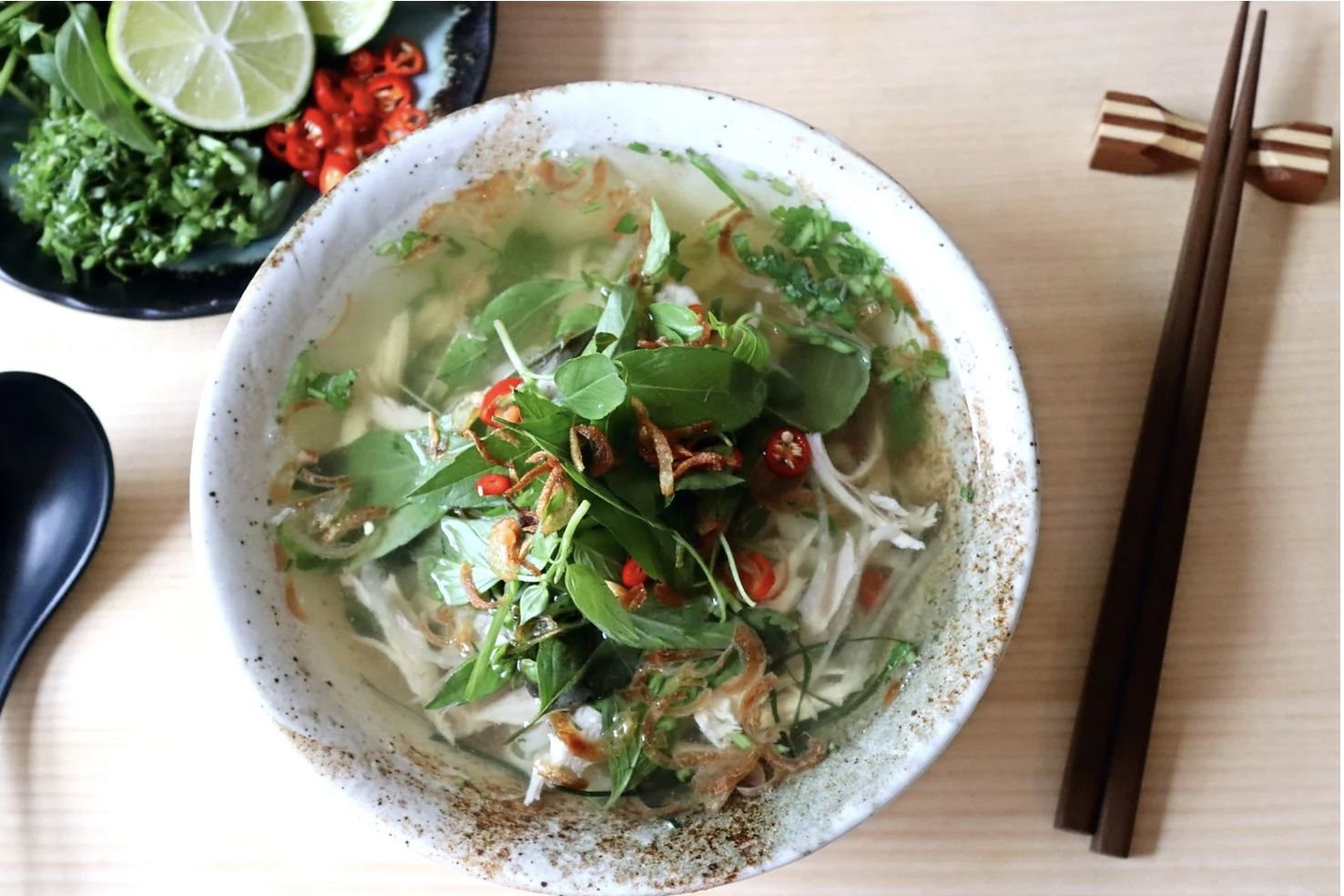 Pho Ga is a staple Vietnamese dish that oozes flavour and freshness. The beautiful thing about this noodle soup is not only its incredible aroma and flavour but it is extremely nutritious and perfectly balanced. The secret behind a great bowl of pho ga is a clear aromatic broth and a ton of fresh herbs to carry the noodle soup. This recipe is made the classic way, as it should be as pho ga is a timeless classic. Let's get straight into it!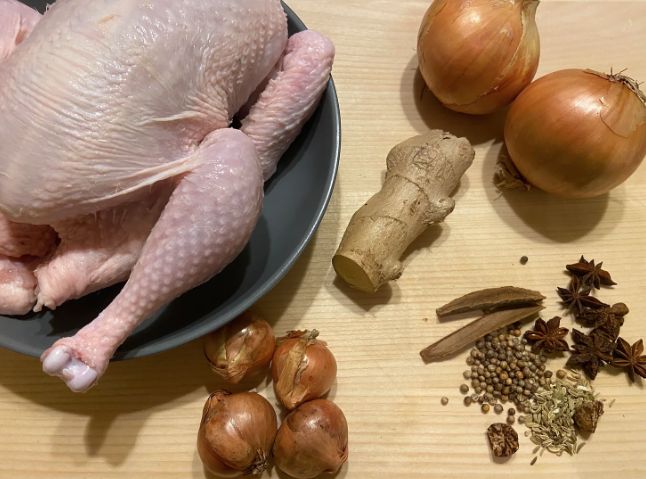 Before we begin to make the broth we want to allow the noodles to soak prior to cooking. Add 400g of dried pho rice noodles to a pot of cold water and allow to soak until ready to cook towards the very end. Now onto the broth, like most clear broths we want to start by pre boiling the chicken to remove any impurities and to clean. Add 1 whole free range chicken to a large pot of boiling water and boil for 10-15 minutes until scum rises to the top of the water. When ready carefully remove the chicken from the pot and rinse under cold running water to clean then set to one side for now.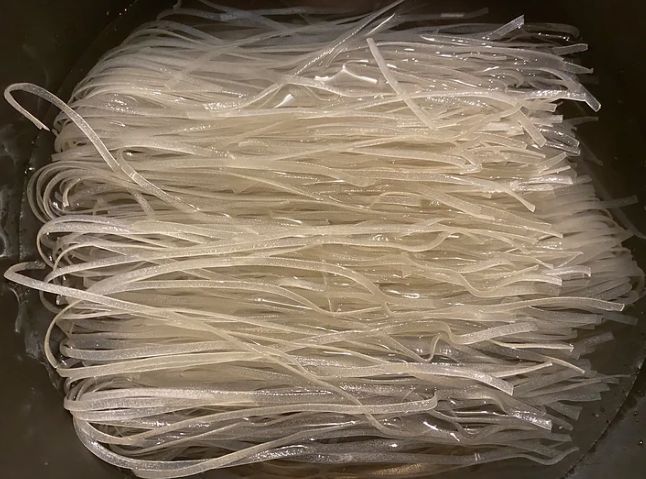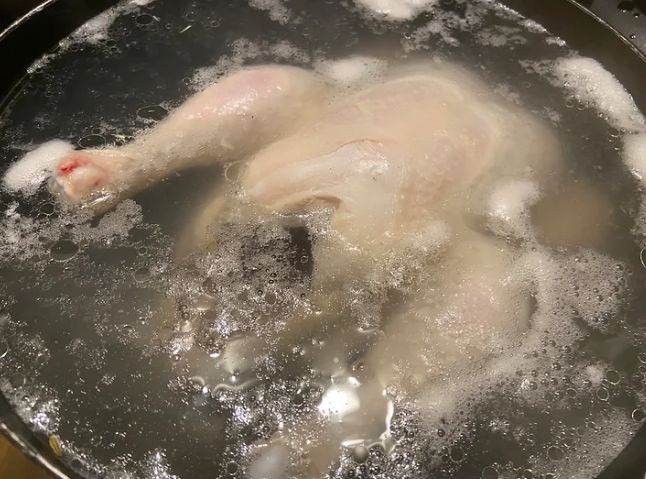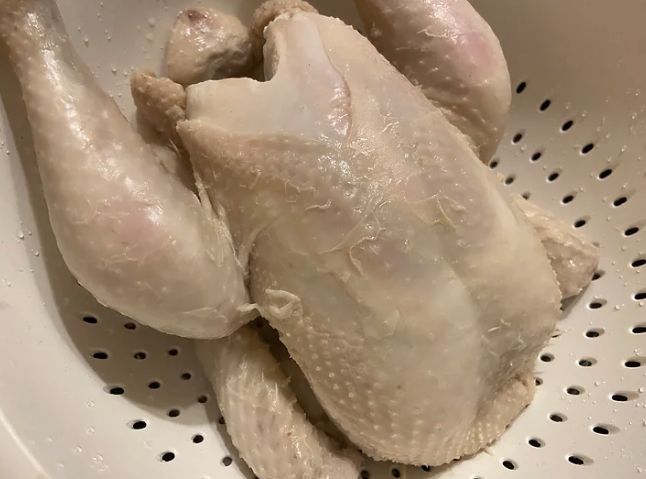 2. Now onto the spices, this step is especially important as it can make or break the broth, therefore, I always try and take my time with this step. Over a naked flame or dry pan add 2 whole unpeeled white onions and 50g of unpeeled ginger and toast or char until completely charred. Set to one side when ready then peel off the charred parts and set to one side. Next in a small dry pan add 5 star anise, 1 cinnamon stick, 1 tbsp of coriander seed, 1 tbsp of fennel seeds and 1/4 of a nutmeg. Toast in the dry pan for 3-4 minutes until nice and fragrant. When ready add to a small tea strainer or empty tea bag and seal. Finally peel 5 small shallots and keep these separate for now as we will add these at the very end for some freshness. When ready all the spices are good to go and we can now start to cook the broth.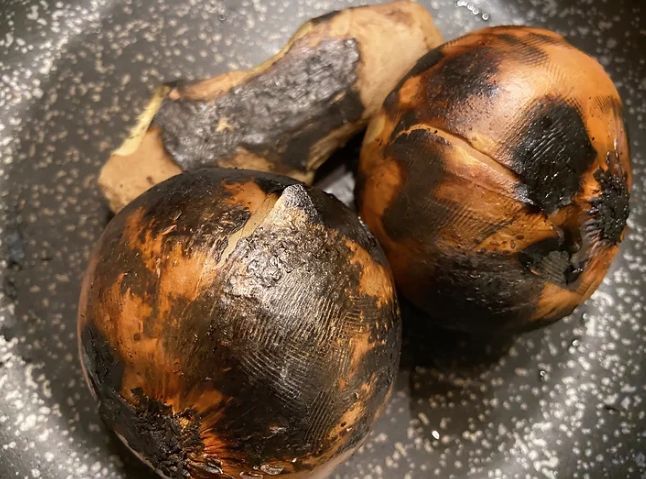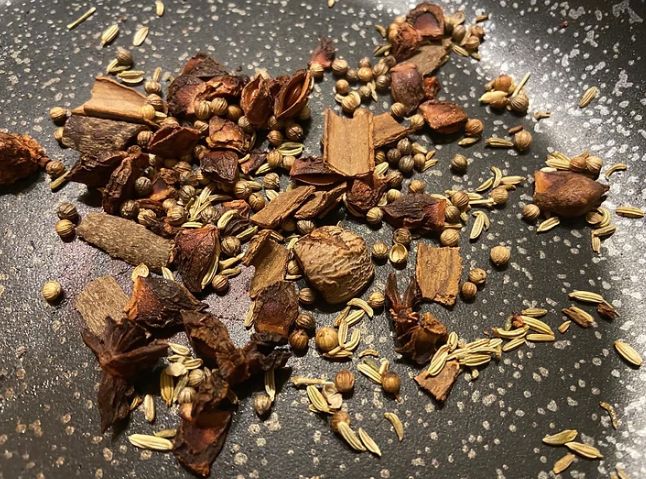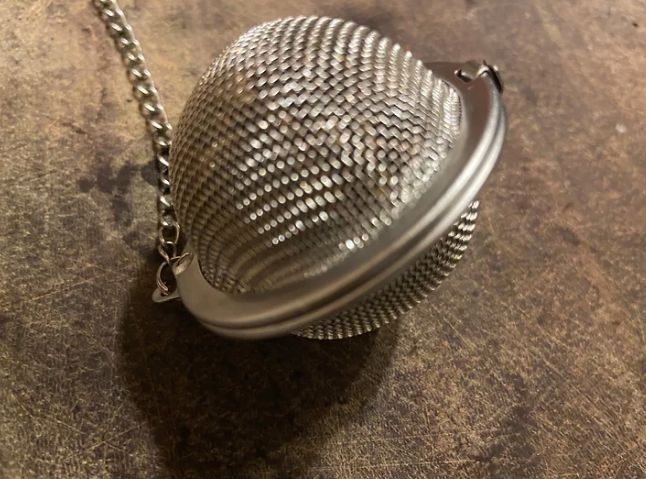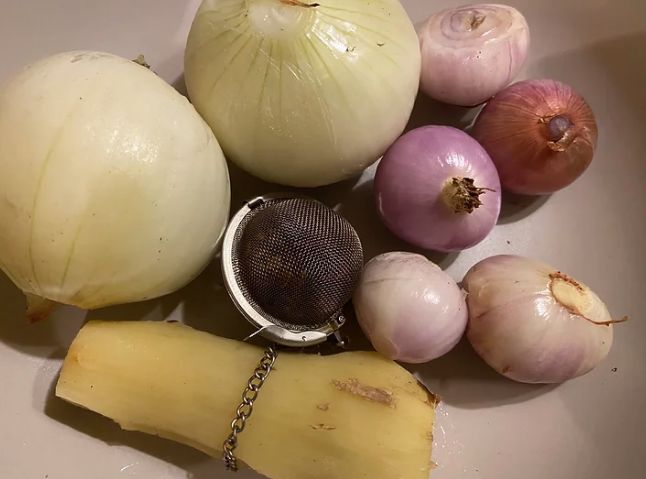 3. In a fresh large pot fill with water (3 litres if possible) then add the cleaned chicken, the charred onion and ginger and the small strainer of toasted spices. Bring the broth up to the boil on a high heat then when boiling remove any extra impurities if there are any. Next turn the heat down to medium and simmer the broth for 1 1/2 hours without a lid on. Take care that the broth never really comes up to a boil as this can create a cloudy broth.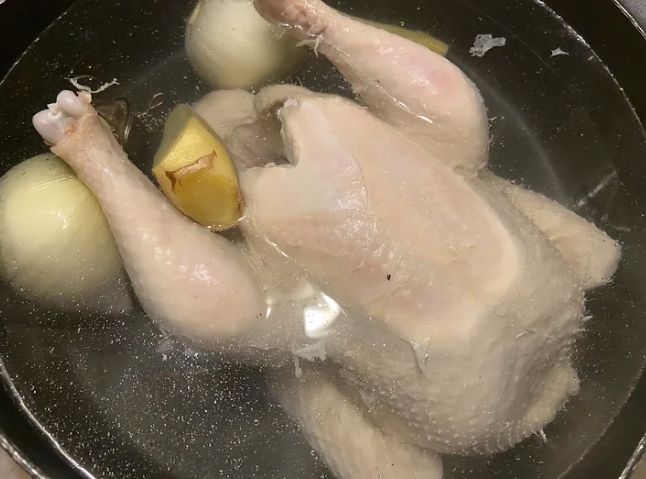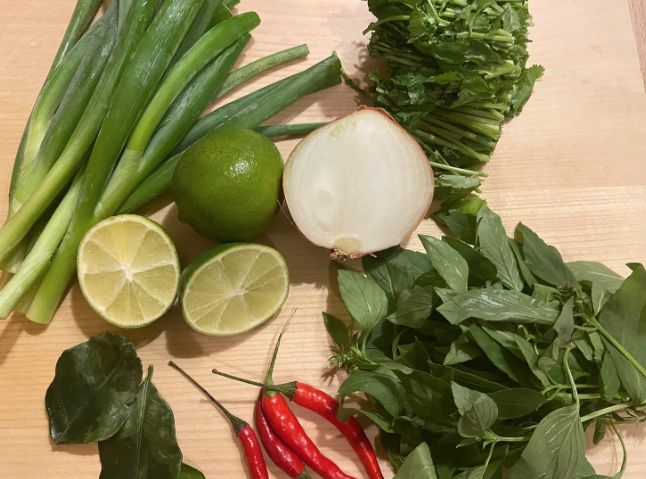 4. Whilst we wait on the broth to cook we can swiftly move onto preparing the herbs to finish the broth. Traditionally the herbs I used in this recipe are quite common to use for pho ga in Vietnam. Before we move onto the herbs, to add a little crisp and aroma to the broth finely slice 4 small shallots then add to a small saucepan with approximately 100ml of cooking oil. Place onto a high heat and fry the shallots for 4-5 minutes or until golden brown. When cooked carefully drain from the oil and drain onto kitchen paper then season lightly with a touch of salt and sugar. Start by washing a bunch of Thai basil and remove some of the larger stems. Finely slice 1/2 bunch of coriander stalks, and slice 5-6 spring onions. Roll 2 or 3 kafir lime leaves then slice into a fine shifanade. Cut a few limes into wedges, finely slice a few Birdseye chillies and lastly, finely slice 1/2 white onion. Place the sliced white onion into a small container of cold water as this will remove the strong onion aroma. Place all of the toppings separately and the herbs are ready.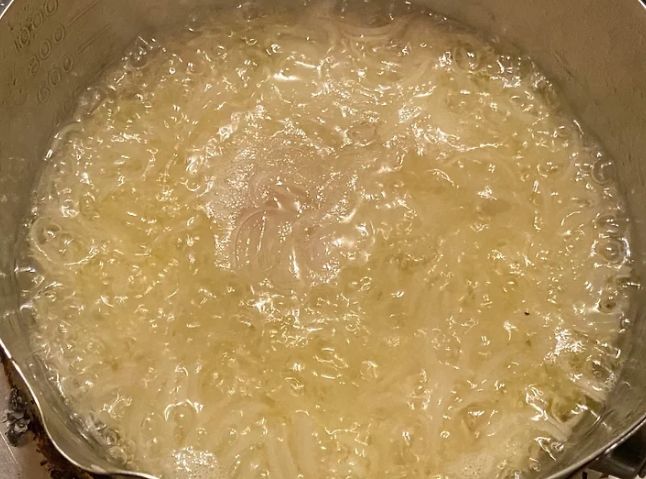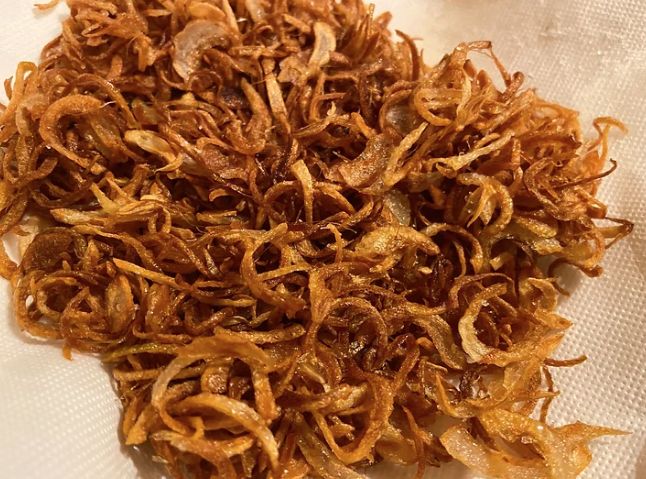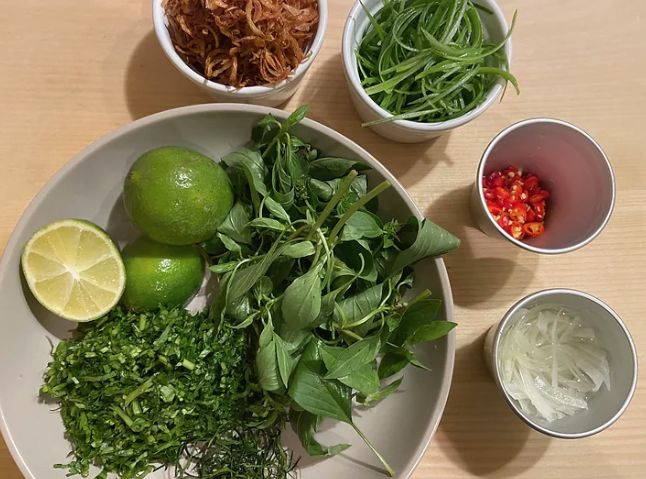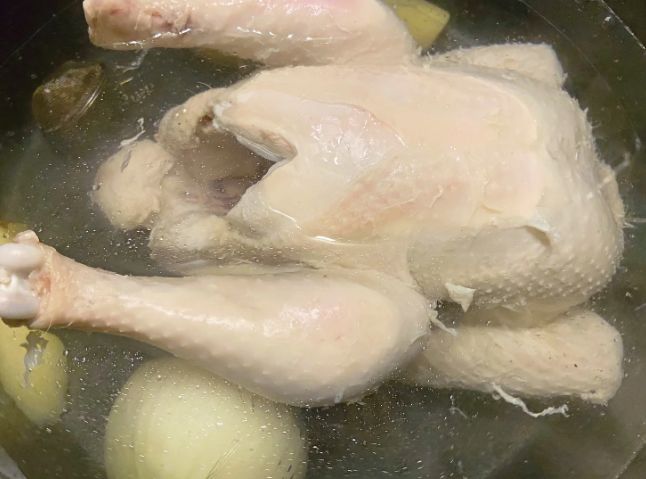 5. Now back to the broth, after 1 1/2 hours of simmering the chicken should be ready and have a deep chicken aroma. You don't want to boil the chicken much longer than this as when shredded it can become quite mushy. Carefully remove the chicken and allow to briefly cool to one side. Top the broth up slightly with additional water and continue to simmer away. For the chicken when slightly cooled, start by removing the legs, wings then use a knife to cut away the breasts. Using two forks we now want to begin to roughly shred each part of the chicken whilst still warm. Take your time to try and shred every bit of meat from the chicken then when shredded dispose of the bones and carcass and place the chicken into a bowl.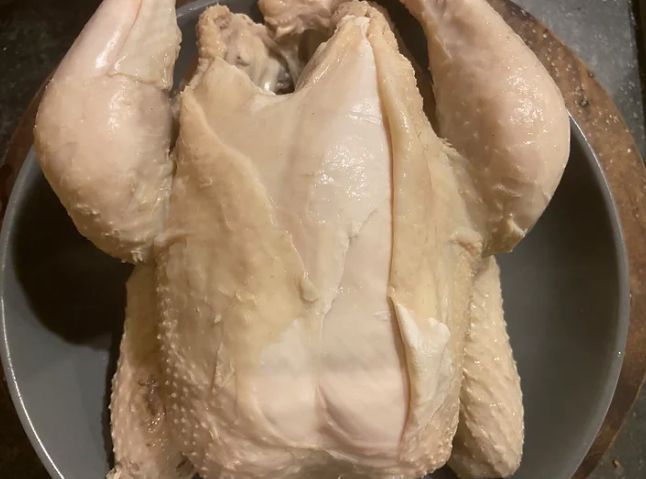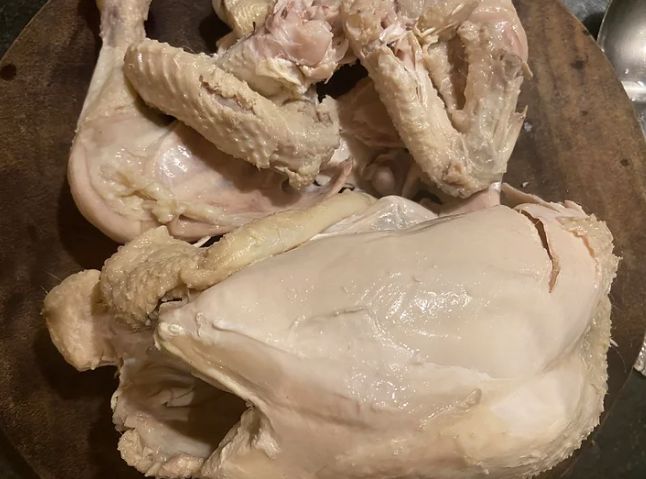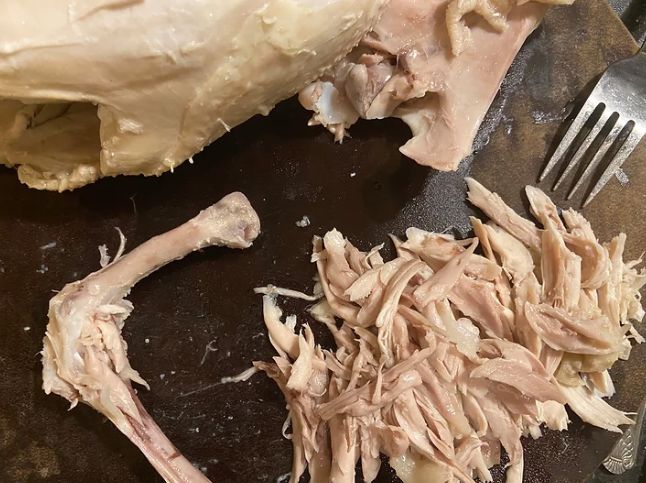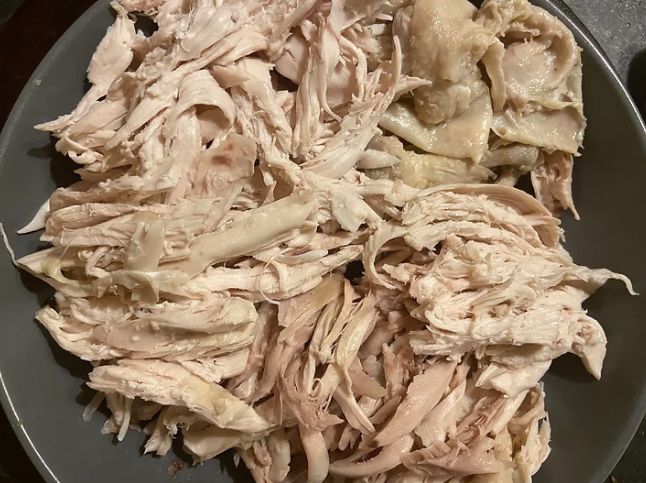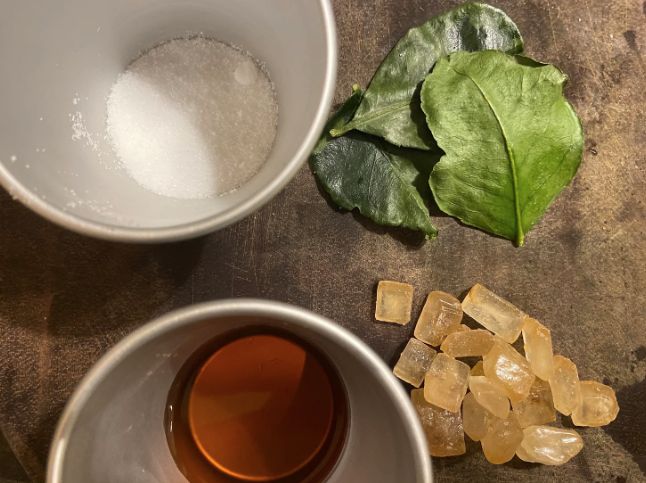 6. Now that the chicken has been removed its at this point where we want to season and add a few aromats to freshen things up. Skim the layer of fat if you want a cleaner broth or leave it as it is for a much fattier broth. Then remove the small tea strainer of spices. To season add 1 tbsp of rock sugar, 2 ripped kafir lime leaves, 2-3 tbsp of fish sauce, 5 peeled small shallots and 1-2 tbsp of sea salt. Check the seasoning at this point as I usually find the broth may need additional salt, broths like this usually take quite a bit of salt as its the salt that will highlight the chicken flavour within the broth. When satisfied with the seasoning continue to simmer away for an additional 30 minutes and all that's left is to cook the rice noodles.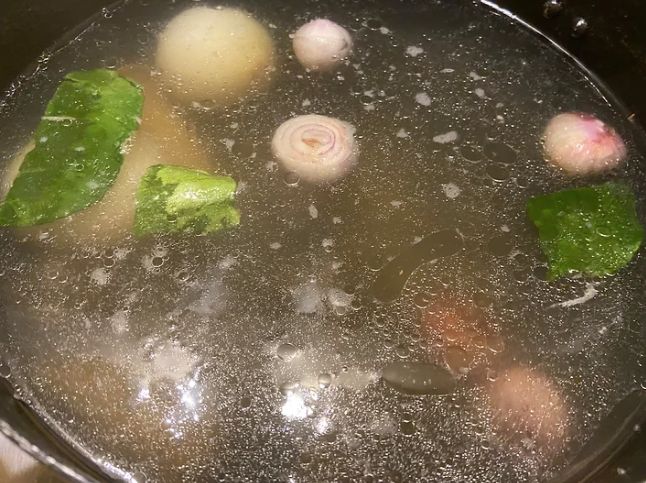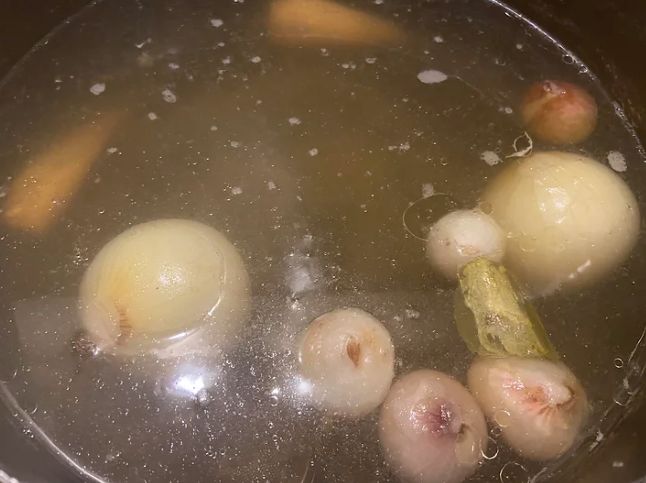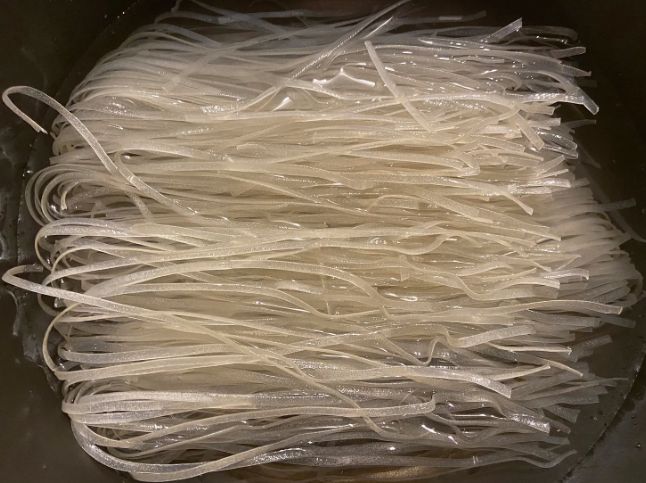 7. The last component left to cook before serving are the rice noodles, at this point if soaked from the start they should have absorbed some of the water which will make cooking them much easier. I like to cook the rice noodles in batches as I find this prevents them from sticking together. Place a saucepan filled with water onto a high heat and bring the water up to a boil. When boiling add the rice noodles and cook for 2-3 minutes until slightly sofened. We want the rice noodles to be ever so slightly under cooked as they will continue to cook when we pour over the hot broth. Drain well and we are ready to make up the bowls.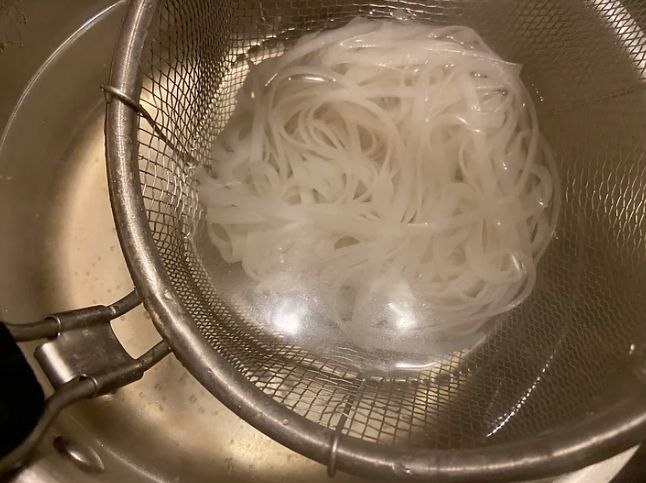 8. To serve divide the rice noodles into bowls then top with the shredded chicken, some finely sliced kafir lime leaves, some finely chopped coriander stalk and a few slices of white onion. Ladle over the broth generously to completely fill the bowl then top with some sliced spring onion, a bunch of Thai basil, a few optional Birdseye chillies and some fried shallots. Add a squeeze of fresh lime and I personally always hit it with a squeeze of chilli sauce then nourish. Hope you like this delicious healthy bowl of pho ga!
To be honest as for additional notes I'm not sure what else to add to this recipe really as its just perfect the way it is. I would like to try this recipe with a lightly smoked chicken as I I think this would add an interesting dynamic but will leave that for another day perhaps. Have fun making pho ga and I'm sure you will love it! Peace!
Cook Time 2hrs 30mins / Prep Time 45-60 mins
1 whole free range chicken
1/2 bunch coriander stalks
4 small shallots (fried shallots)
100ml cooking oil (fried shallots)