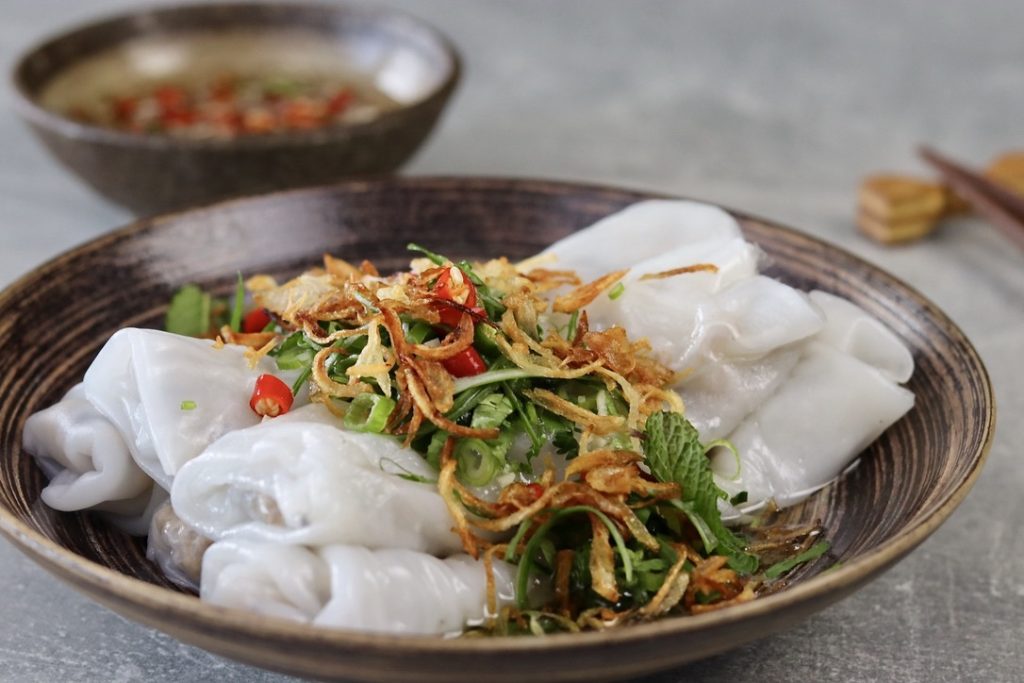 Banh Cuon is one of those Vietnamese dishes that can be found pretty much everywhere and can be served anytime, however, it's most commonly eaten for breakfast. What makes this dish so special is its perfect balance of textures, freshness and punchy flavours coming from the filling and dressing. This dish is usually eaten with a Vietnamese ham on the side, although by the time of making this recipe I could not source any where I live unfortunately, however, I think some fried spam on the side would also work really well to go along with this dish. With all that said let's jump straight into this recipe!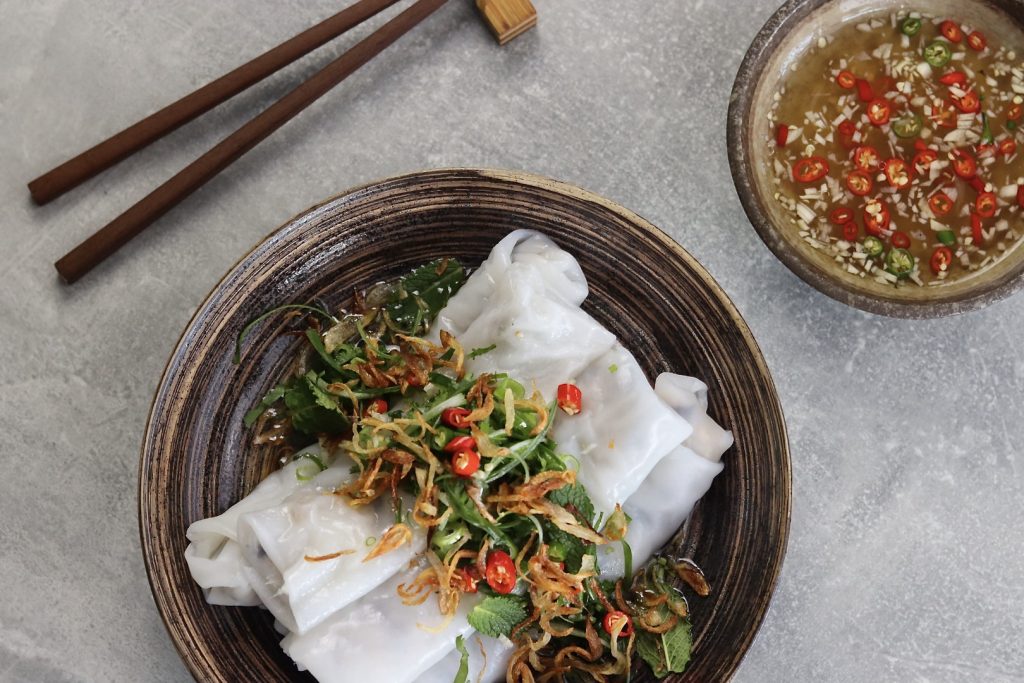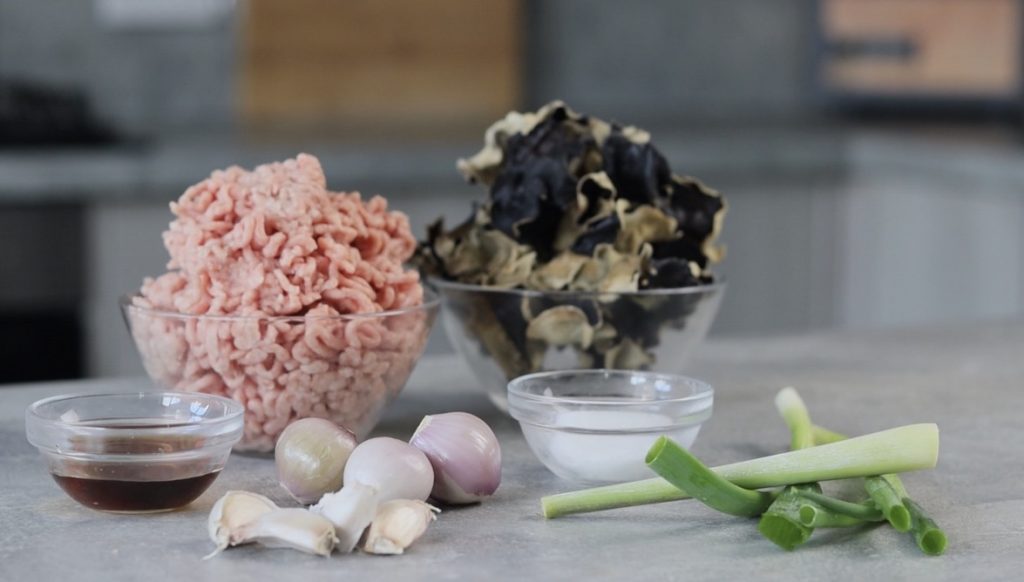 1. Let's start off this recipe by making a super simple filling that is traditionally used in Banh Cuon. First, we are going to need to soak 20g of wood ear mushrooms in hot water. Leave to soak until hydrated (10mins) then slice the mushrooms into strips then mince nice and finely. Next finely mince 1 lemongrass, 3 small shallots, 4 garlic cloves and 2 spring onions. Next, in a wok or pan, place onto a high heat then add a generous drizzle of oil. Add 500g of good fatty pork mince then fry until cooked and slightly caramelised. Now add 2 tsp of white sugar and all of the chopped vegetables and wood ear mushrooms and fry for a further 5 minutes or until fragrant. To finish the filling, season with 3 tbsps of fish sauce, 1 tbsp of oyster sauce and a generous amount of freshly cracked black pepper. Remove from the heat and cool to one side for now.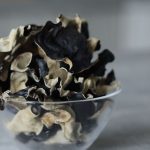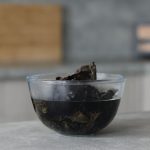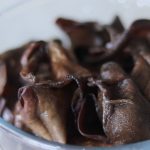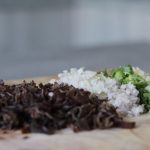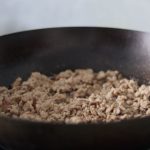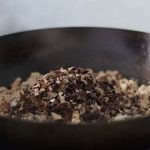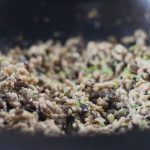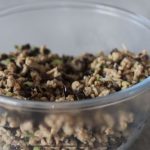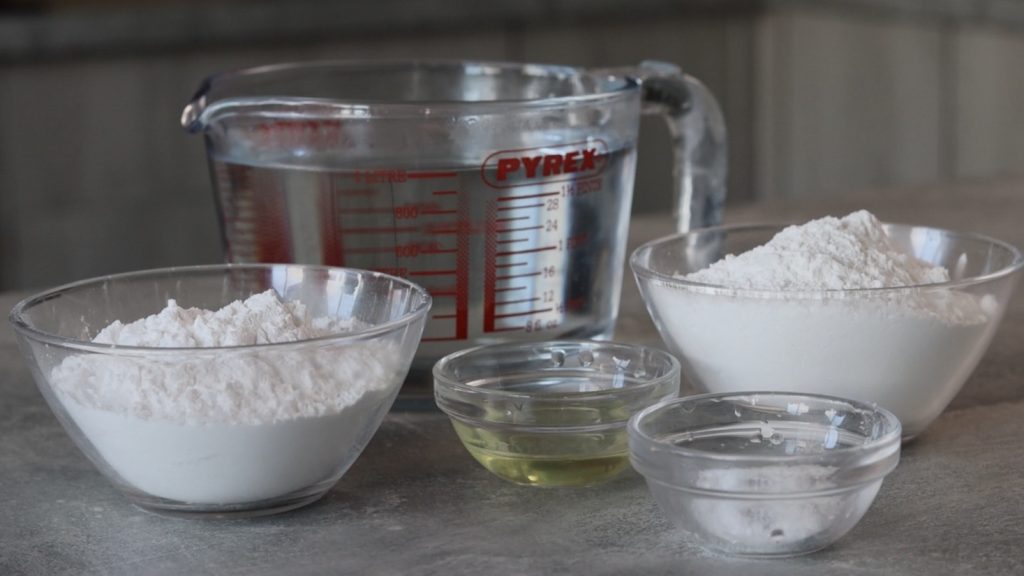 2. Now that we have our filling we can move onto making the batter to make Banh Cuon. In a large mixing bowl add 120g of tapioca starch, 150g of rice flour, 1 tbsp cooking oil, 1 tsp of salt then finally 1ltr or warm water. Mix well using a whisk until the batter is smooth with no lumps then cover with clingfilm and allow the batter to rest for 1 hour at room temperature.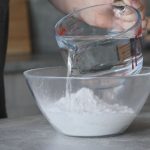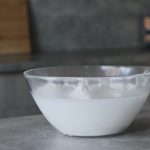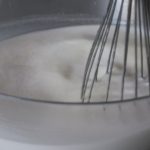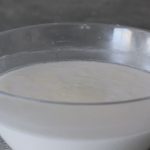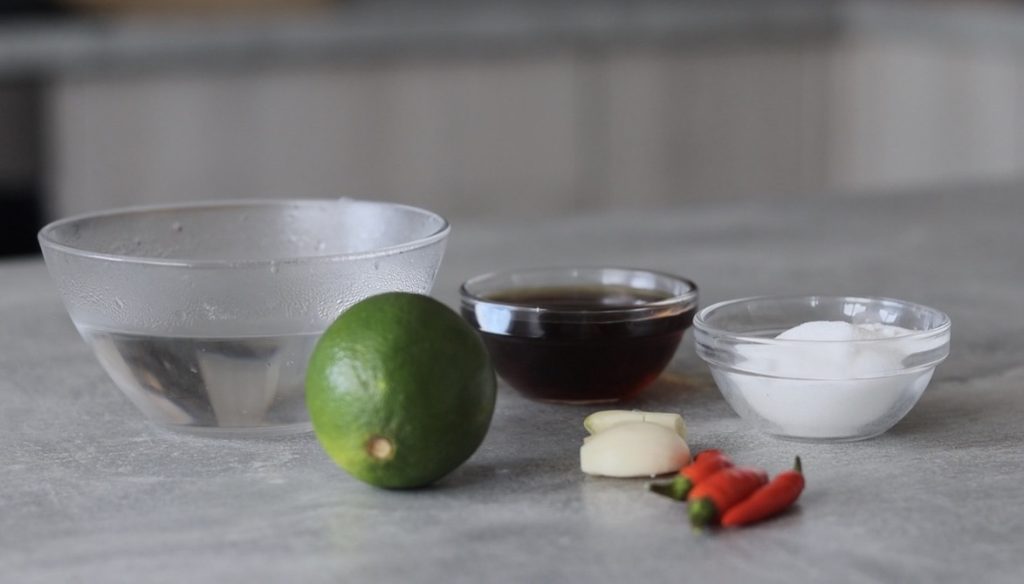 3. Whilst we wait on the batter to rest we can move onto making the rest of the other components for this dish within the hour of waiting. To make Nuoc Cham, in a small mixing bowl add 50g of white sugar and 100mls of hot water. Whisk well to dissolve the sugar then add 60mls of fish sauce, the juice of 1-2 limes, 2-3 sliced Birdseye chillies and 2 minced garlic cloves. Mix well then adjust the seasoning if needed by adding either additional lime, fish sauce or water if too intense then keep to one side.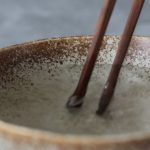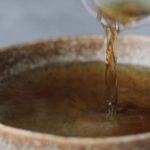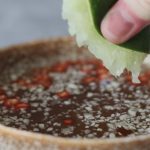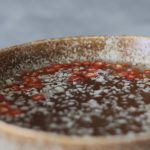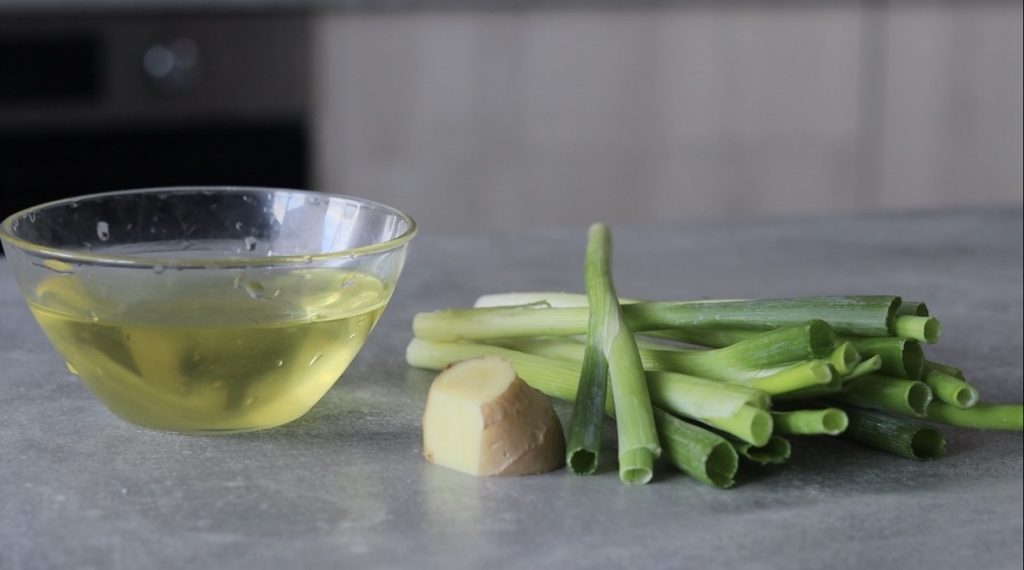 4. To make a spring onion start by placing a small saucepan onto a medium to high heat then add around 100mls of cooking oil. To the oil add 5g of finely minced ginger then fry until fragrant. When ready we can now add 6 finely sliced spring onions then turn the heat off. Allow to sit in the hot oil for 60 seconds to infuse then season with a pinch of salt and empty out the spring onion oil into a small bowl and allow to cool.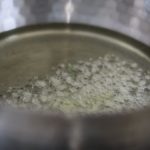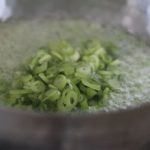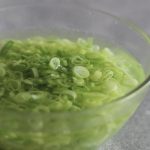 5. The final thing we need to do before we begin to make Banh Cuon is to prepare some herbs to serve. This one is really up to you as to what herbs you use, however, this may be a good base. Slice 1/2 cucumber into a rough jullienne, finely slice the stalks of 1/2 bunch coriander then roughly slice the coriander, pick 1/2 bunch of mint, slice 2-3 spring onions into a julienne and finally slice 4-6 small shallots as fine as possible then fry them until nice and golden brown.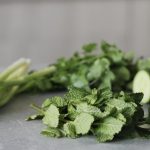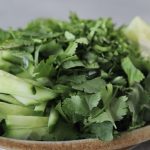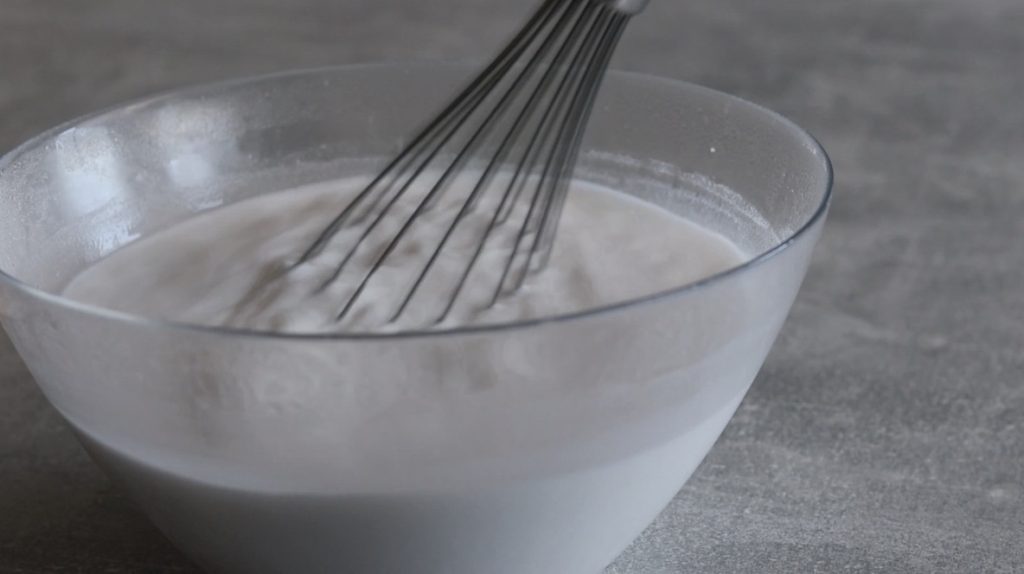 6. Just before cooking the Banh Cuon we firstly need to go back to the batter and mix until combined again. Also, lightly brush a work top or chopping board with oil as we will roll out each Banh Cuon onto this when steamed. To cook place a flat frying pan onto a medium to low heat then very lightly brush the pan with a touch of oil then almost wipe dry afterwards. When the pan warm, add 3/4 of a ladle of batter to the pan then swirl to evenly distribute a thin layer of batter in the base of the pan. When even, place a lid over the top of the pan and steam for 60 seconds. When ready the batter should now be set and transparent, remove the pan from the heat then turn the pan upside down onto the lightly oiled work surface to release the wrapper.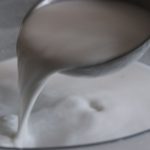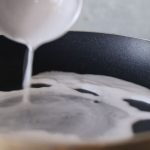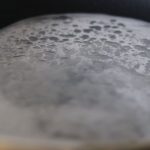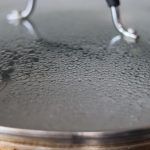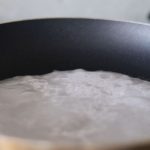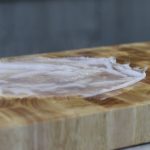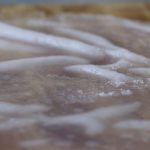 7. To the wrapper we now want to add 1 tbsp of the filling made earlier into the center. Fold over the corners to enclose the filling then tightly roll like a cigar to finish making the Banh Cuon. Set to one side and repeat this process for the rest of the batter and filling. A few things to keep in mind to help speed up the process is the moment you release the wrapper you want to ladle out a new wrapper into the pan as when we finish rolling the new wrapper is already cooked. When all of the Banh Cuon are made we are now ready to serve.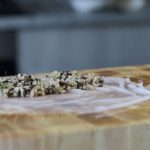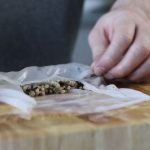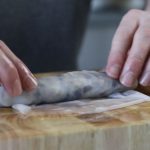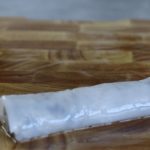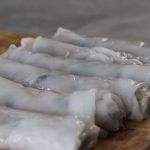 8. To serve lay out the Banh Cuon onto a bowl (3-4 per person is good) then top with the spring onions oil, some herbs, fried shallots and finish with a drizzle of nuoc cham dressing. I like to cut up the Banh Cuon into bite sized pieces using some scissors and finally nourish!
When it comes to fillings then various mushrooms opposed to pork mince work perfectly or even minced shrimp or other seafood would also work great. It is also possible to add an egg into the wrapper too just before we pud the lid onto steam the Banh Cuon. When it comes to the temperature of the pan when we come to make the wrappers, we want the pan to be just hot enough so that when we add the batter it immediately begins to set after 1-2 seconds. This make take a few tries first, but after a few you will get to the right temperature and it will make the whole process way smoother. Have fun making this delicious dish and peace as always! 
To serve 3-4
Cook Time: 20-25 mins
Prep Time: 30mins
Banh Cuon Batter:
120g Tapioca starch
150g Rice flour
1 tbsp cooking oil
1 tsp salt
1 ltr warm water
Filling:
500g pork mince
3 shallots
2 spring onions
1 lemongrass
4 garlic cloves
20g woodear mushrooms
3 tbsps fish sauce
2 tsp white sugar
1 tbsp oyster sauce
2 tsp black pepper
Nuoc Cham & Spring onion oil:
100mls hot water
50g white sugar
60mls fish sauce
juice of 2 limes
2 garlic cloves
2-3 birseye chillies
6 spring onions 
5g ginger
100mls cooking oil
1 tsp salt
Herbs and shallots:
 1/2 cucumber
1/2 bunch coriander
1/2 bunch mint
2-3 spring onions
fried shallots