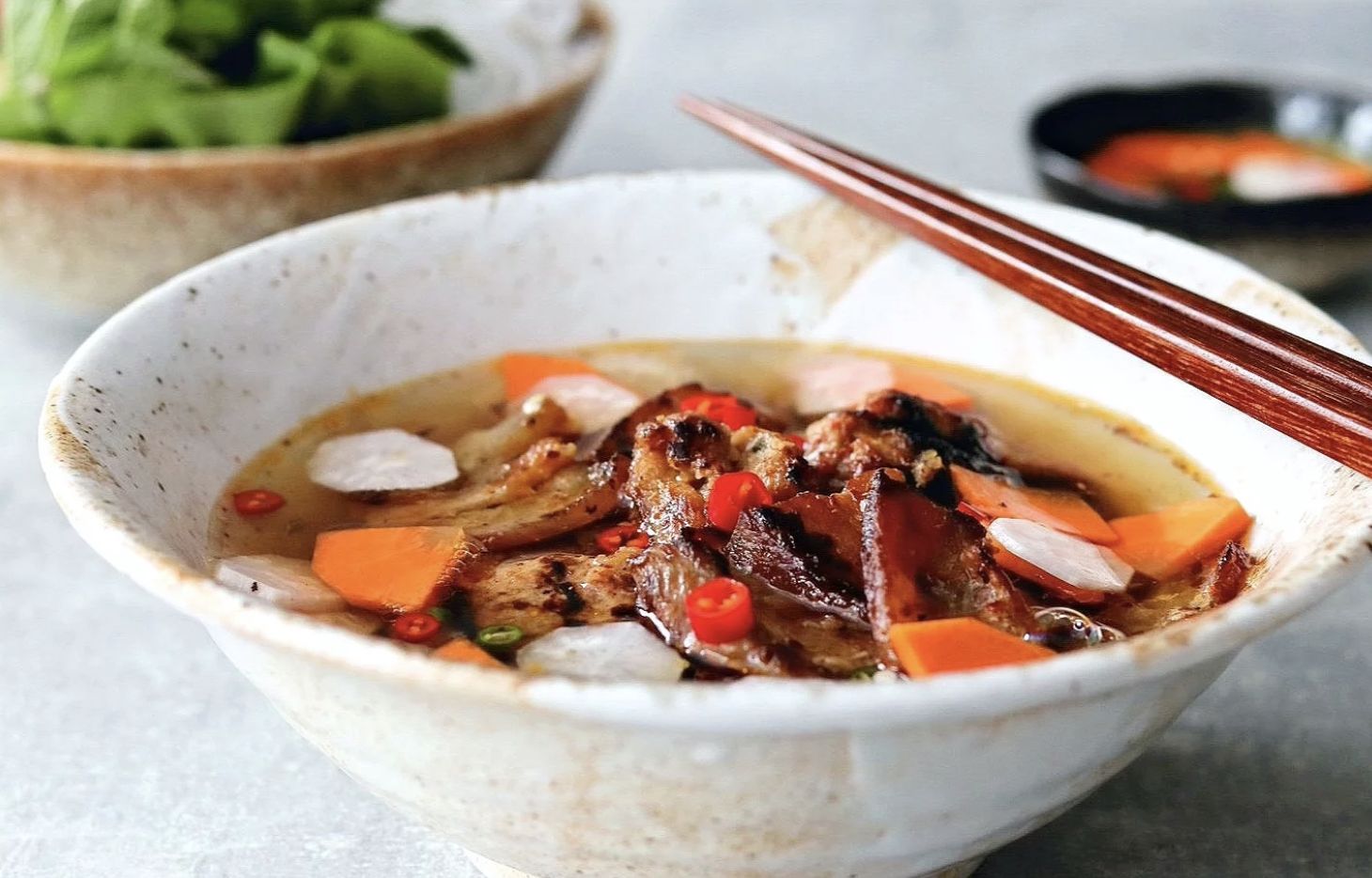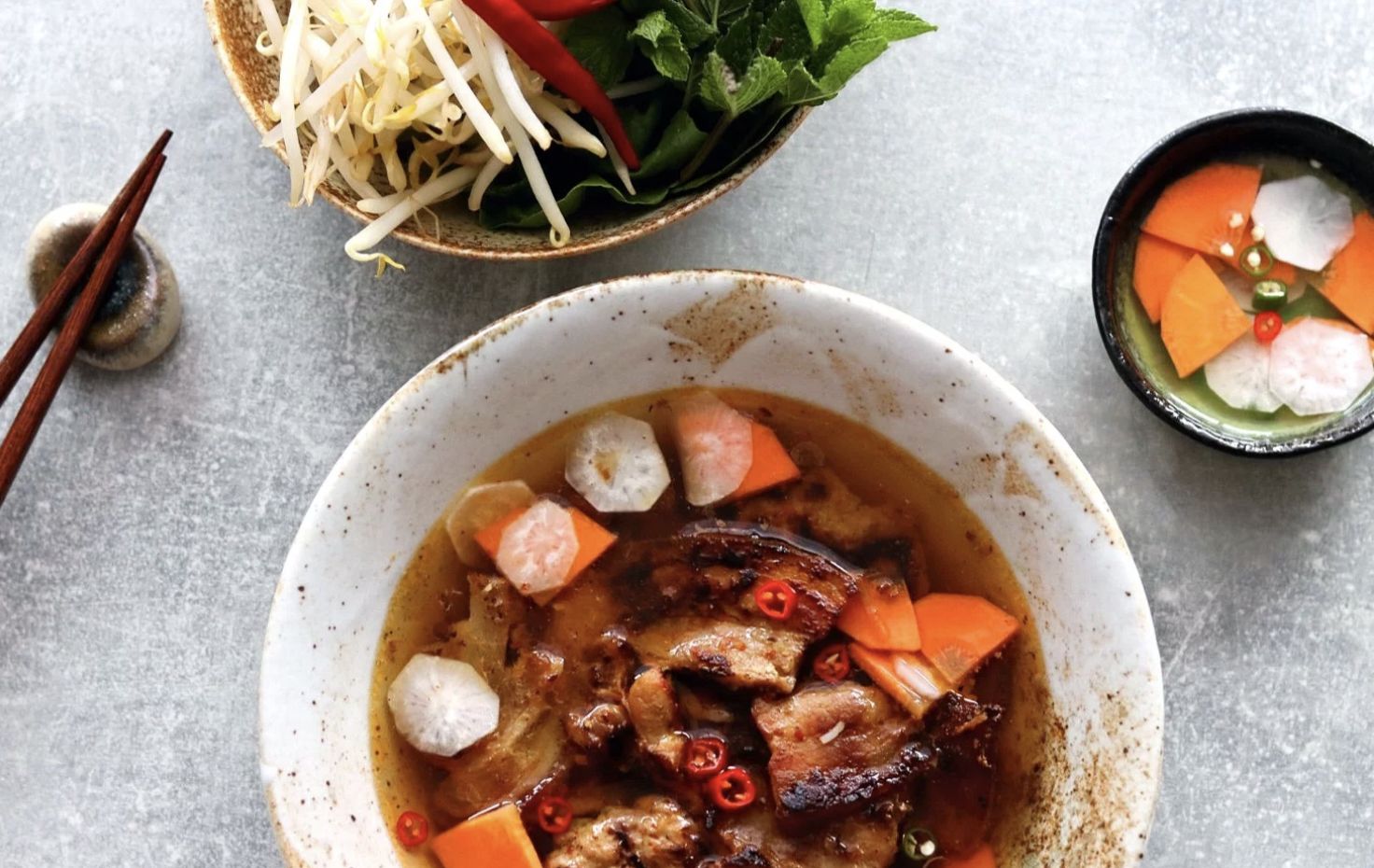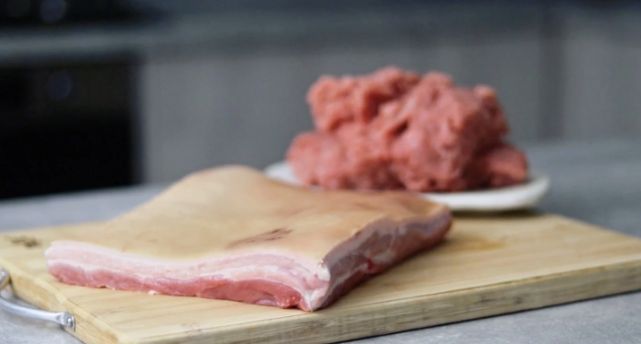 1. Before we get into marinading the pork we firstly need to make a simple caramel which will add both nuttiness and sweetness. This is optional, however, I found that using honey you lose that classic Vietnemese grilled pork flavour and the honey also tends to burn far quicker. To make the caramel add 1 cup of sugar to a dry pan then place onto a high heat. Melt the sugar by swirling the pan around to mix until a medium to dark caramel is formed then when ready remove from the heat. Slowly add 50ml of warm water and continue to swirl the pan until the consistency becomes more manageable and slightly loose. Place the caramel to one side and allow to cool.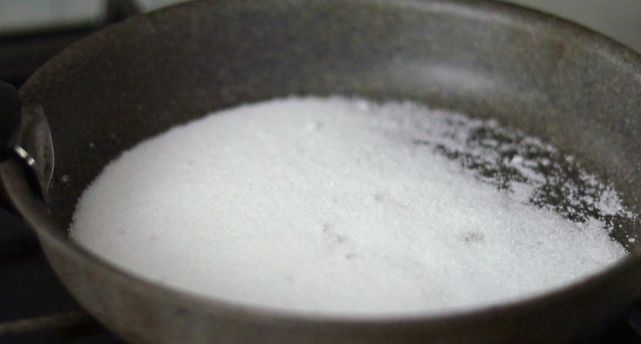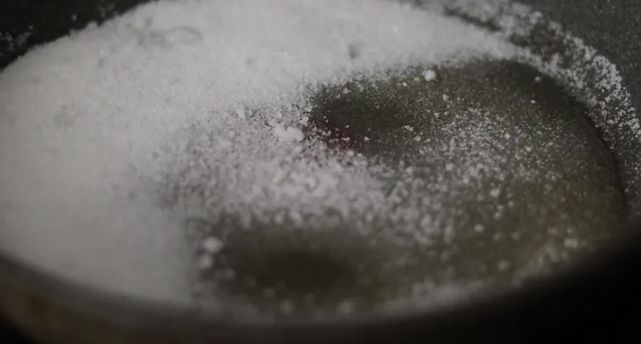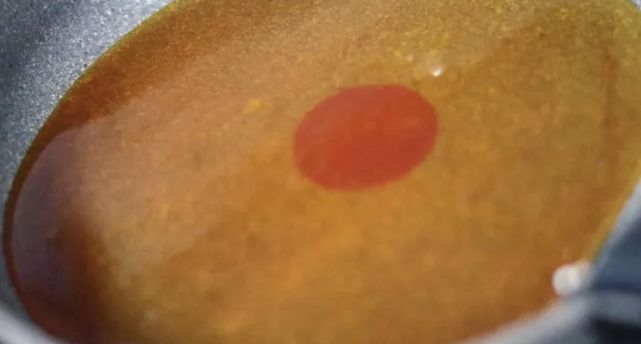 2. Now that we have the caramel made up we can now move onto marinading the pork. Finely slice 500g of pork belly strips then place the sliced pork belly into a large mixing bowl. Next in a separate bowl add 500g of pork mince. To the pork and pork mince we can now build 1 marinade that we can divide into both meats.
3. Now a little prep before we add the marinades, finely slice 4 shallots, mince 6 garlic cloves, bruise and finely slice 2 lemongrass stalks and finely chop 4 spring onions. When prepared add all of the aromatics to a mixing bowl along with 4 tbsps oyster sauce, 2 tbsps dark soy, 5 tbsps fish sauce, approximately 6 tbsps of the caramel when chilled and a pinch of salt and black pepper. Mix well then add half of the marinade to the pork belly and the other to the pork mince. Mix the marinades into pork and mince until completely covered. Place the pork belly into the fridge for now and we can build the patties.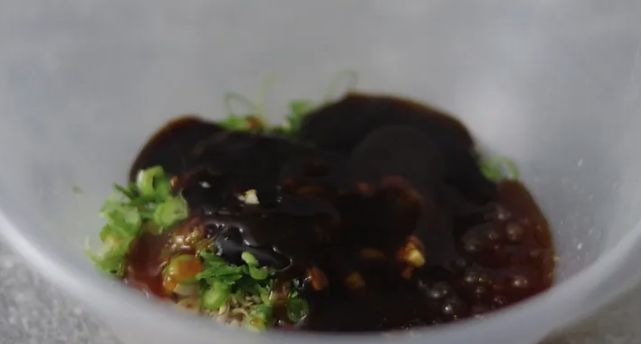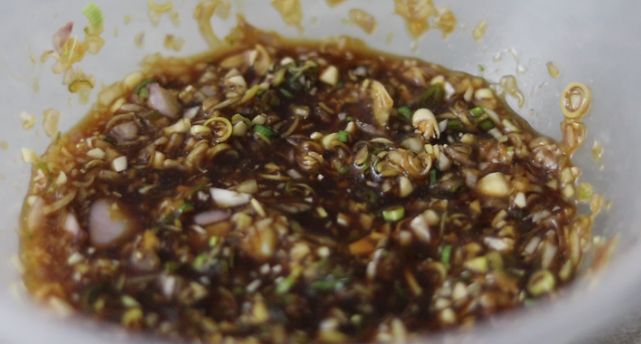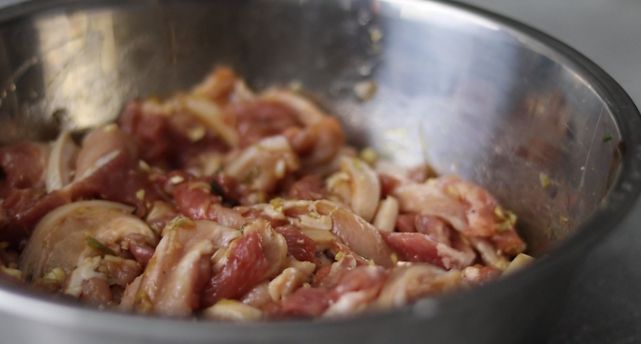 4. For the minced pork, roll into small balls approximately 50g in weight each. Flatten out the balls to make flat patties as they will be easier and quicker to grill. Place all of the pork patties onto a tray cover in clingfilm and allow to marinade with the sliced pork belly for 2-12 hours (longer the better).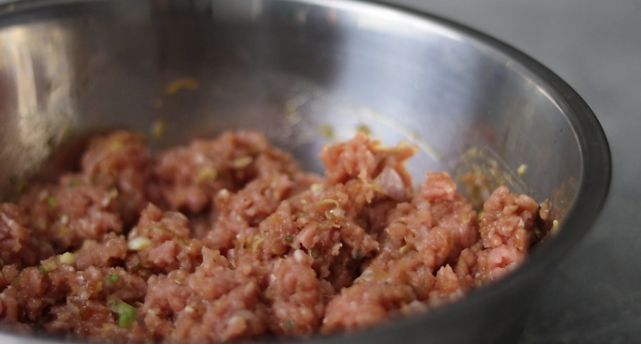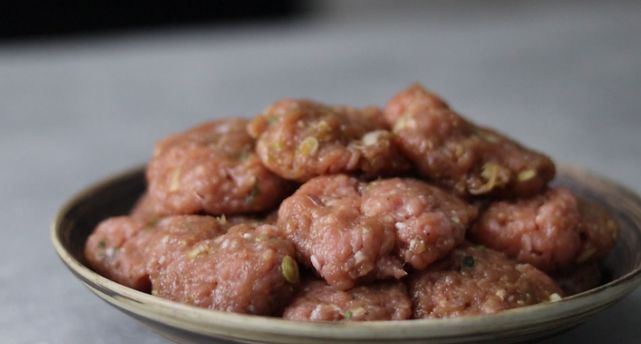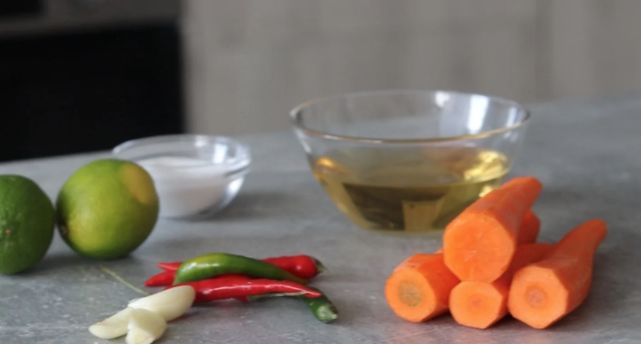 5. Whilst we wait on the pork to marinade we can also make up the pickles as these will need some time also. The addition of pickles in bun cha really helps balance out the dish as the pork can be quite fatty, the pickles is able to cut through that. For the pickles simply wash, peel and slice 2 carrots into which ever shape or size you like, make sure the carrots are not sliced too thick though. Peel and again slice either a small kohlrabi or 1/2 an under ripe papaya into similar shapes and size of the carrot. When ready add a good pinch salt and leave for 10-15 minutes, this will help make the pickles become more crispy and to release some of the water content. After 10-15 minutes wash the vegetables under cold water a few times to remove the salt then place into a fresh bowl. Now in a small bowl add 2 tbsp of white sugar and 6 tbsp of rice vinegar. Stir until the sugar dissolves then add to the vegetables. Add some finely sliced Birdseye chillies and allow to pickle until we are ready to serve.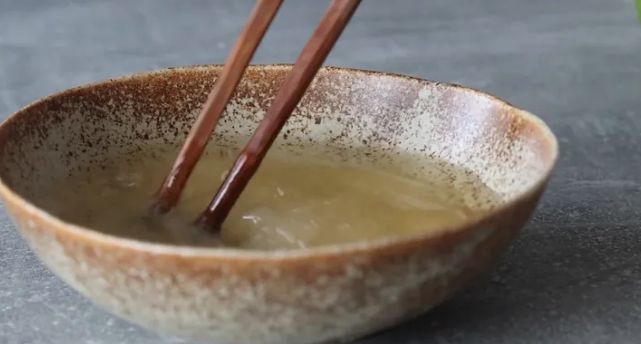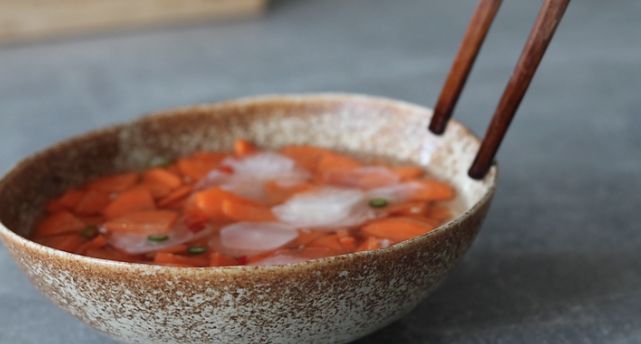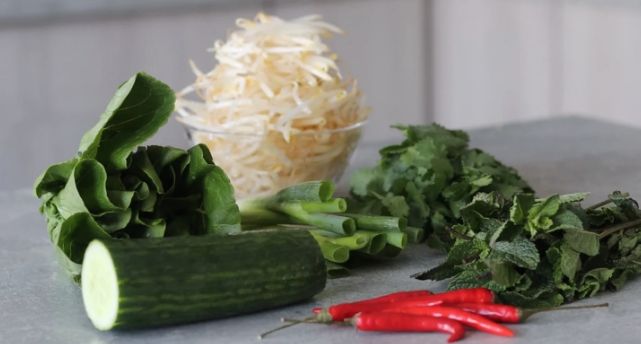 6. One of the key components that really makes bun cha what it is, is the addition of lots of various herbs. Its quite difficult to find some of the herbs they use in Vietnam in the western world but as a base you can use lettuce, mint, coriander, Thai basil etc…Wash and roughly tare the herbs and roughly chop some of the baby gem lettuce. Place the herbs into a bowl and they are good to go. Another common topping is some finely sliced birdseye chillies and some minced garlic. Place these into a small bowl and we will serve these toppings on the side.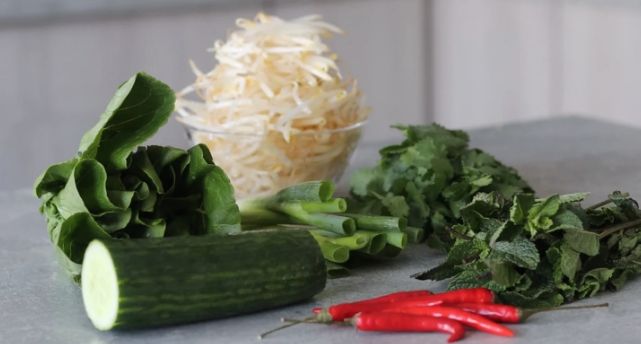 7. For the rice noodles place a saucepan filled with water onto a high heat and bring the water up to a boil. When boiling add 400g (a pack) of rice vermicelli noodles and boil the noodles for 5 minutes or however long the packet suggests. When just cooked drain the rice noodles then rinse under cold running water to chill and to stop the cooking process. Place the noodles into a bowl and we can now start to begin to bring the bun cha together.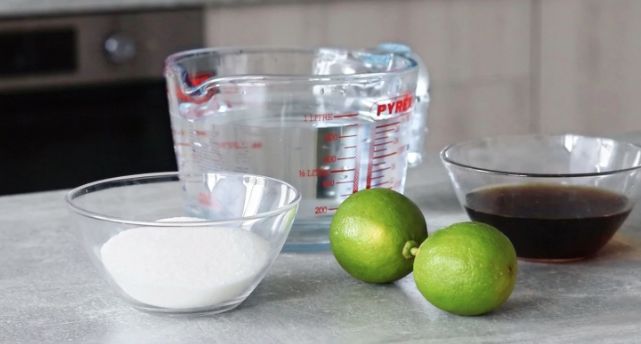 8. Just before we grill the pork we want to make up the soup for the bun cha. The ratio to making the soup is 6:1:1 (6 parts being water). Add 6 cups of water to a sauce pan followed by 1 cup of white sugar and 1 cup of fish sauce. Place onto a medium heat and allow to simmer away until the sugar dissolves. When ready add the juice of 2 limes remove the soup from the heat. Adjust the seasoning if needed and we can heat this up just before serving.
9. Finally we are ready to grill the meat, ideally this would be done using a bbq, however, if you cant then you can recreate that char flavour still by doing it at home. For the belly pork evenly spread out onto a baking tray covered in parchment paper. Place into a hot oven set at 180°c and bake for 25-30 minutes until the caramel from the marinade starts to char and the pork is cooked.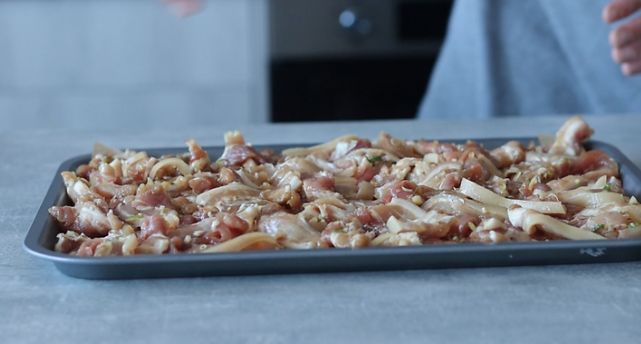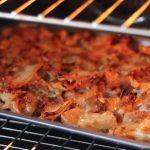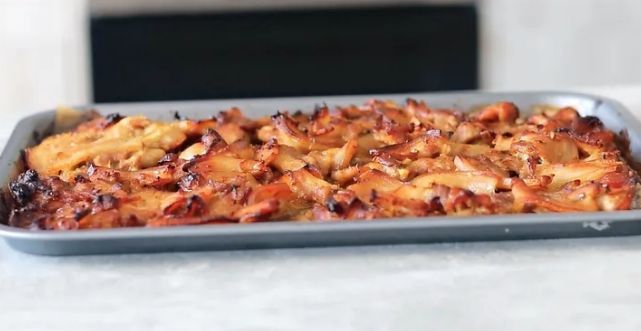 10. As for the patties place a griddle pan or regular non stick pan onto a medium to high heat with a small drizzle of oil. Add the patties in batches and grill for 3-4 minutes either side or until cooked. Add all of the cooked pork onto a plate and we are now good to serve!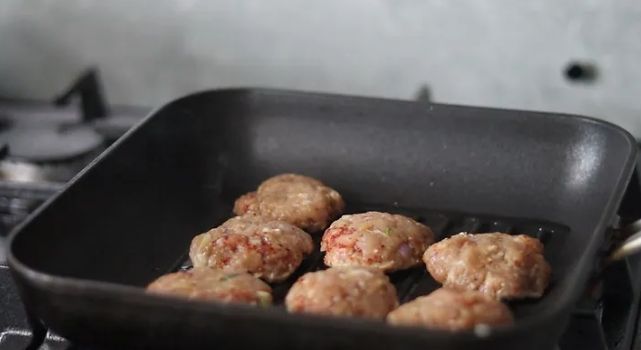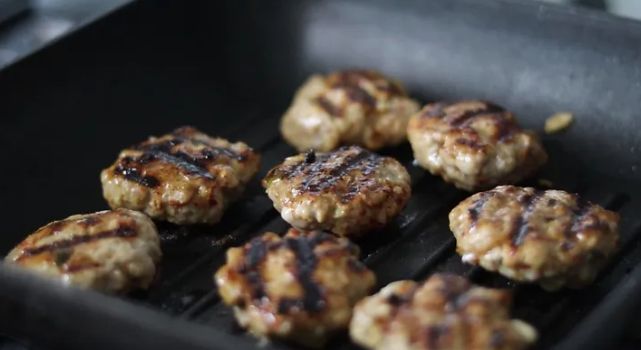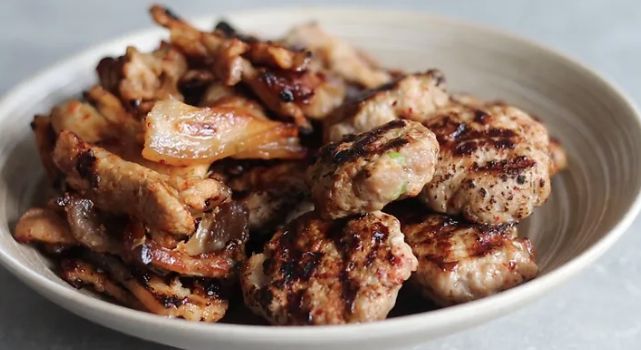 11. We want to serve the bowls of bun cha up just like they do in Hanoi! Add 2 ladles of the soup in each bowl then add some of the grilled pork belly and patties. Add some of the pickles and a pinch of minced garlic and Birdseye chillies. Serve with a big bowl of salad and the rice noodles on the side and go chase that noodle dream! Im sure you will love this take on a classic bun cha!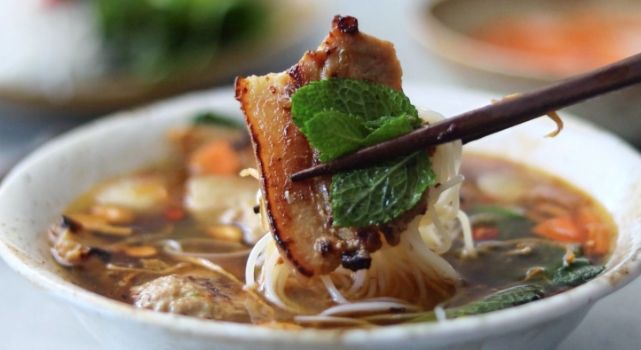 As for what else to add to this recipe or to what alternatives to use there's quite simply nothing I would recommend. Bun cha is what it is and it just works so well without messing around. The only components I would add are various other herbs such as Thai basil, shiso, various leaves etc…The one thing that is also served with bun cha in Vietnam are pork spring rolls…Have fun with this recipe and I'm sure you will be hooked!
Cook Time 45 mins / Prep Time 45 minutes / Marinade 1-2 hours
5 small Birdseye chillies
1/2 under ripe papaya or 1 small kohlrabi