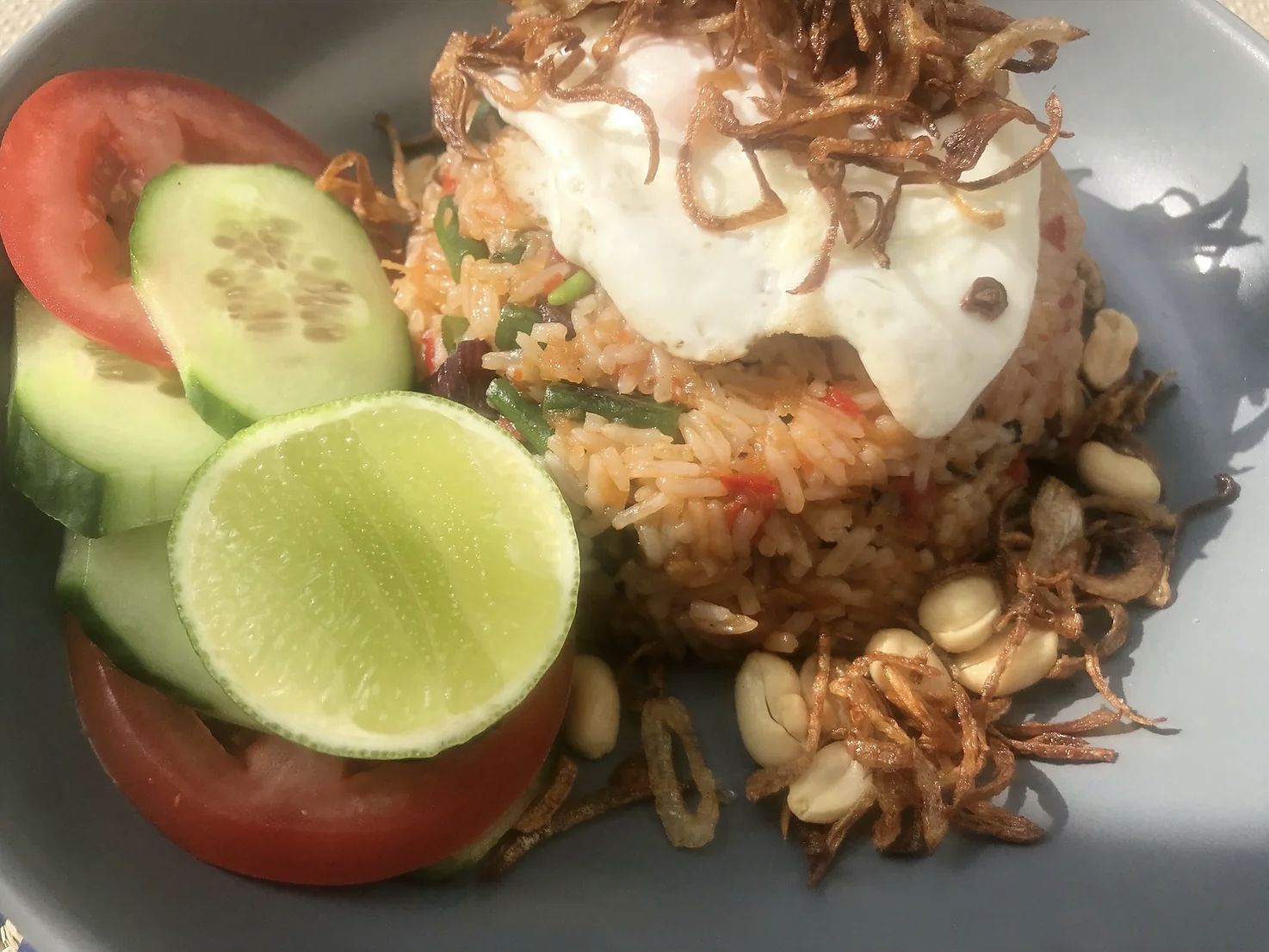 Nasi goreng is essentially fried rice, this dish is usually served with prawns or chicken but instead, I wanted to make it completely vegetarian. The curry paste usually has shrimp paste and is seasoned with fish sauce but instead, I decided to replace it with a little soy and lime. It's hard to create this dish without adding shrimp paste but this vegetarian version tastes pretty close and yet still delicious. Lets make nasi goreng…
Start this dish by firstly washing and cooking the jasmine rice in a rice cooker. While we are waiting for the rice to cook we can prepare our curry paste, in a food blender add 1 whole deseeded tomato, 6 shallots, 2 red chillis (leave the seeds in if you want more of a kick), 4 garlic cloves, 1 tbsp of minced ginger, 2 tbsp of brown sugar, 1 tsp of cumin and finally the juice of 1 lime. Blitz the spices until a rough paste is formed then set aside.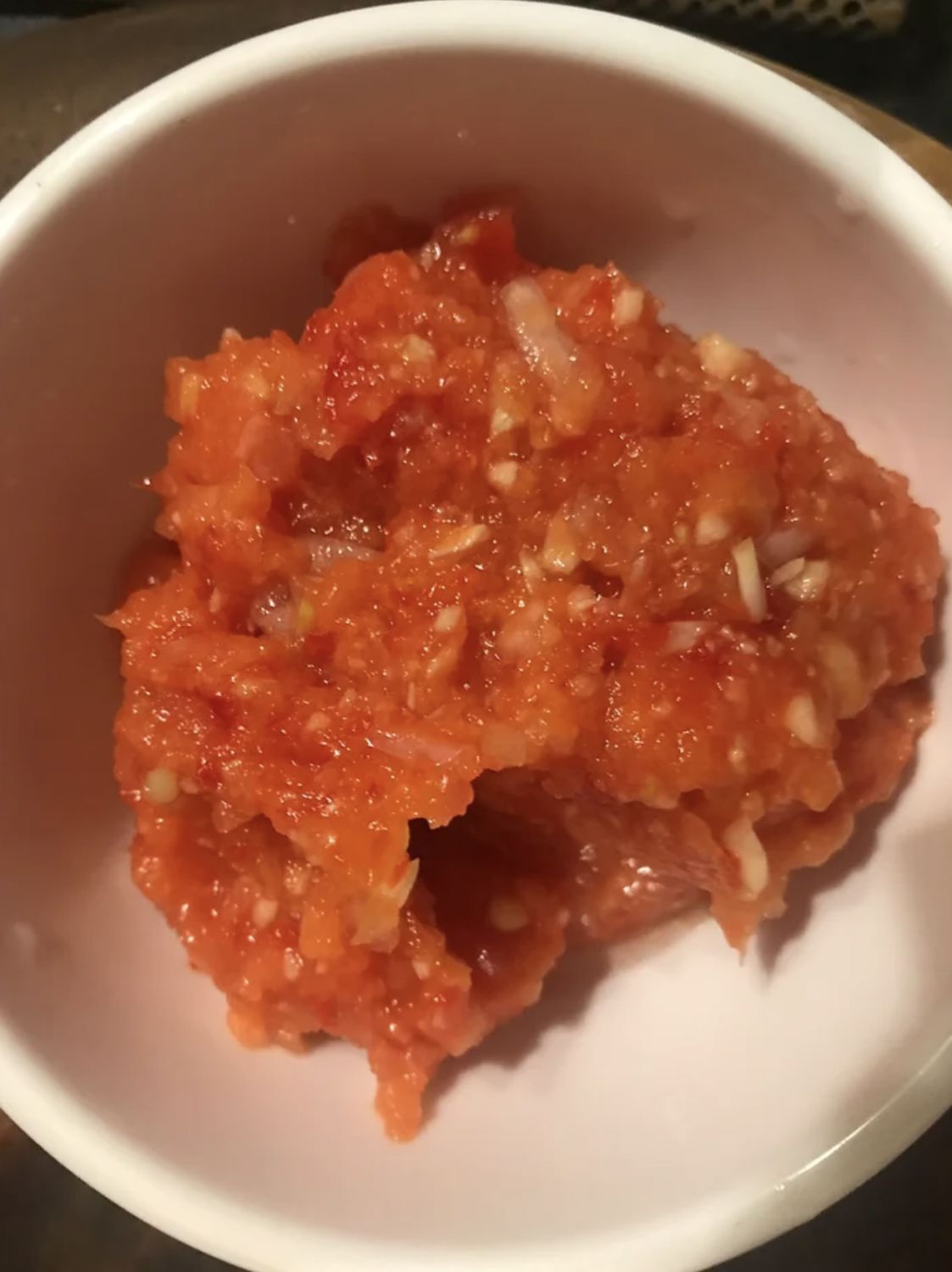 2. Next step is to prepare all the ingredients we want in the fried rice, for this dish you can really use whatever vegetables you have lying around but I decided to add sliced green beans, roughly chopped shiitake and oyster mushrooms (you can use any mushrooms really), and half a sliced red onion. When all the veg is prepared, then fry in a pan on a high heat for around 2 minutes to start the cooking process and set aside.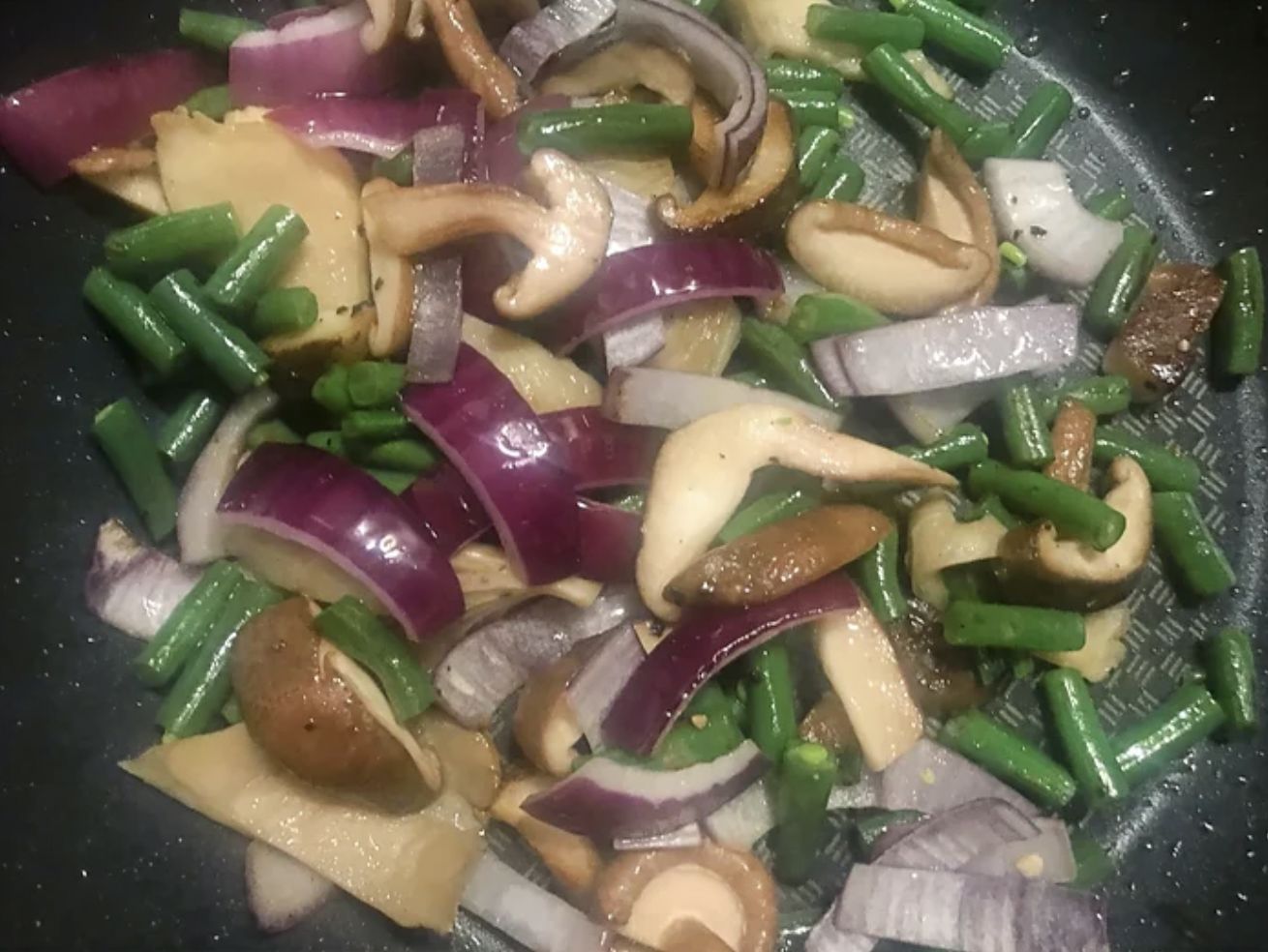 3. Now we can assemble the nasi goreng, in a pan or wok add a generous amount of oil then add the curry paste we made earlier, fry on a medium heat until the paste becomes fragrant. Then add the part cooked vegetables we fried earlier followed by the cooked rice. Ensure all the rice gets coated in our curry paste and season with 2 tbsp of light soy and 2 tbsp of ketchup. Adjust the seasoning with salt, pepper and more lime juice or sugar if needed.
4. When the rice is ready place onto a plate then fry an egg to place on top, sprinkle fried shallots and roasted peanuts over the top then finish with a few slices of cucumber and tomato on the side.
Enjoy this vegetarian version of nasi goreng…
If you want to make this dish vegan simply remove the egg from the dish. You can also try chicken thighs and prawns if you are not a vegetarian. I recommend adding shrimp paste or fish sauce also if you like but to keep it vegetarian I removed it from the dish. You may ask about the ketchup being added but in Asia, it's quite common for ketchup to be used in recipes as apposed to how westerners portray ketchup…strange? Anyways have fun cooking this dish.
cooked jasmine rice for 4
approx 6 shiitake mushrooms
approx 4 oyster mushrooms