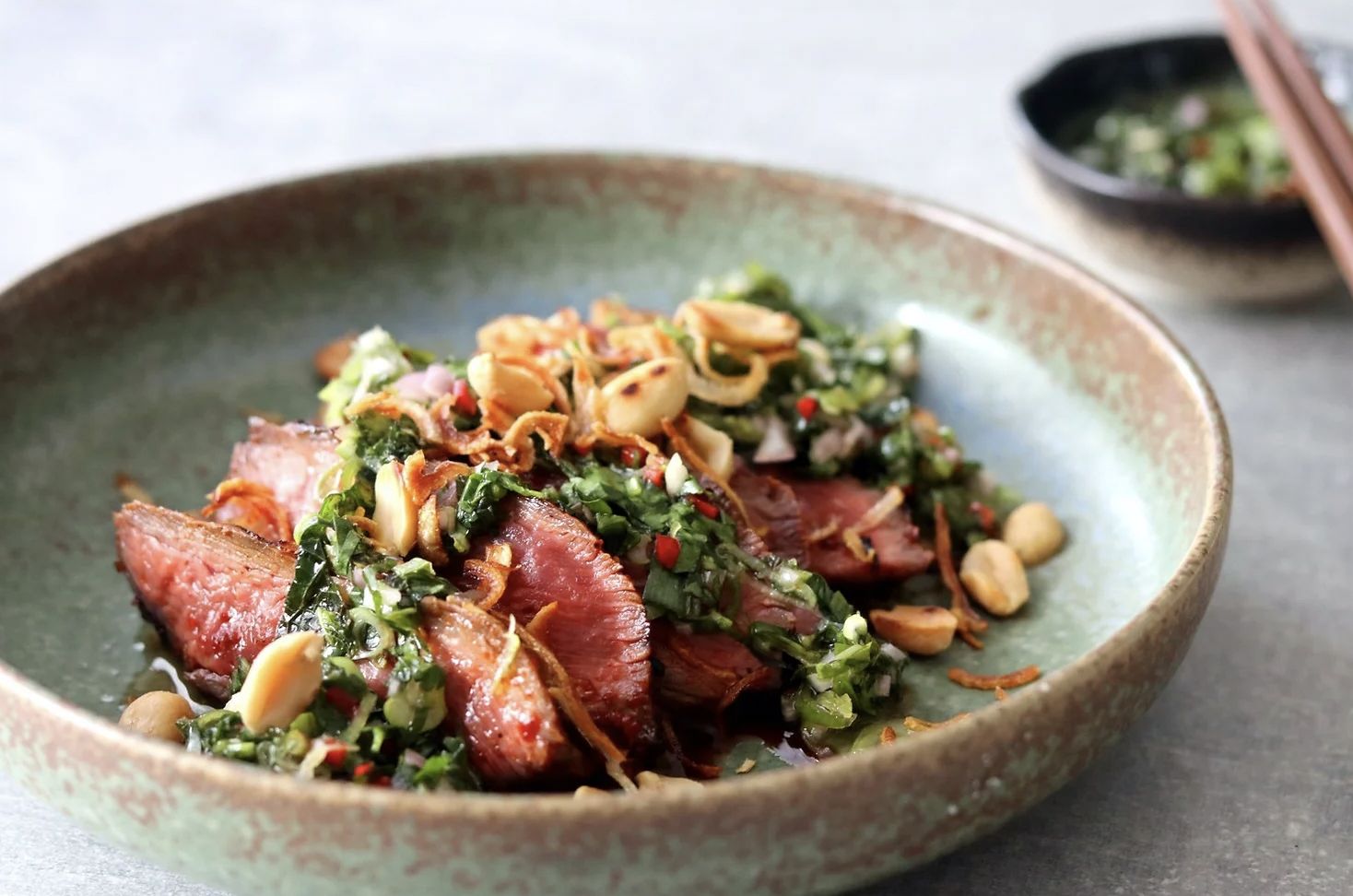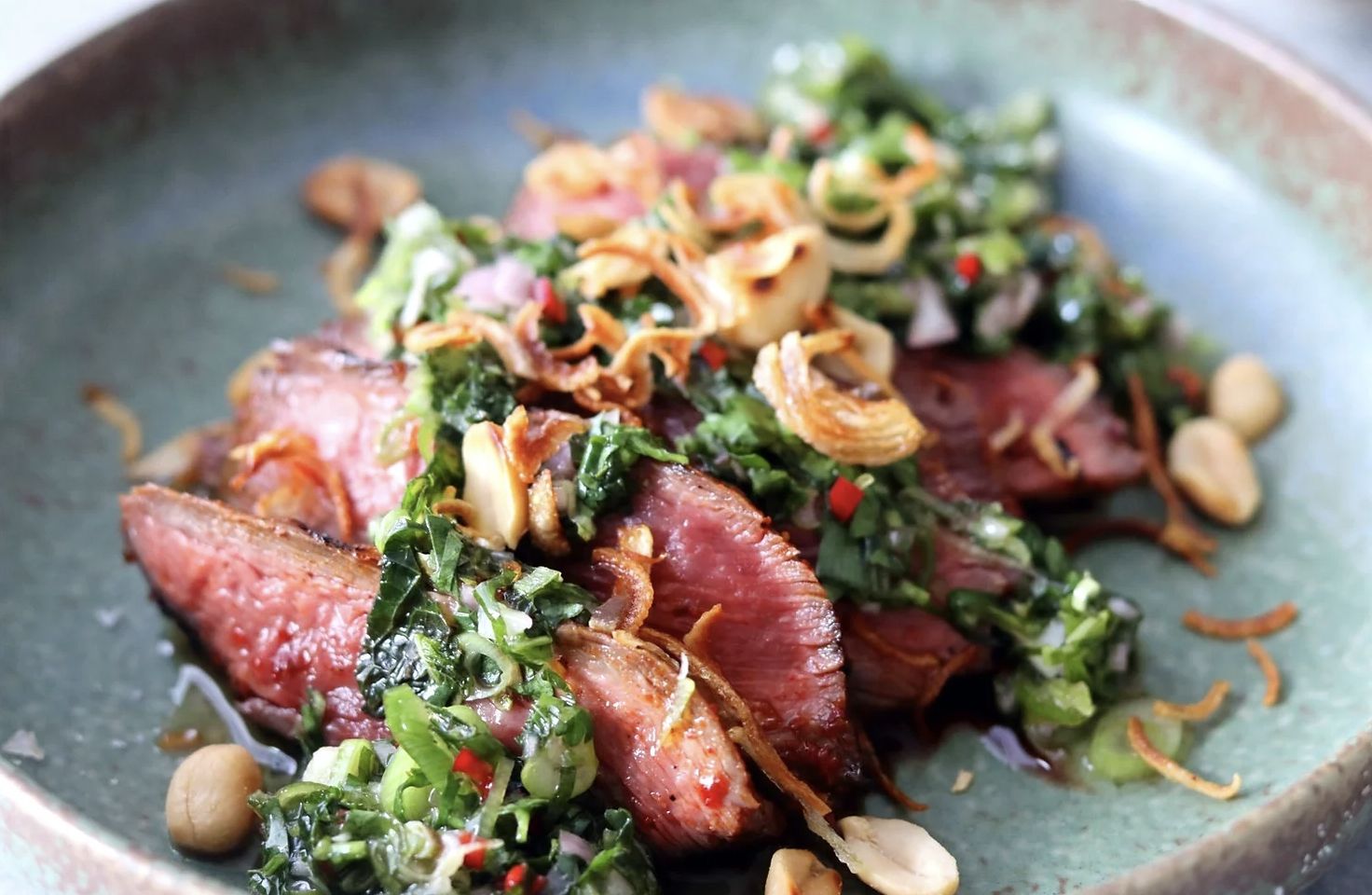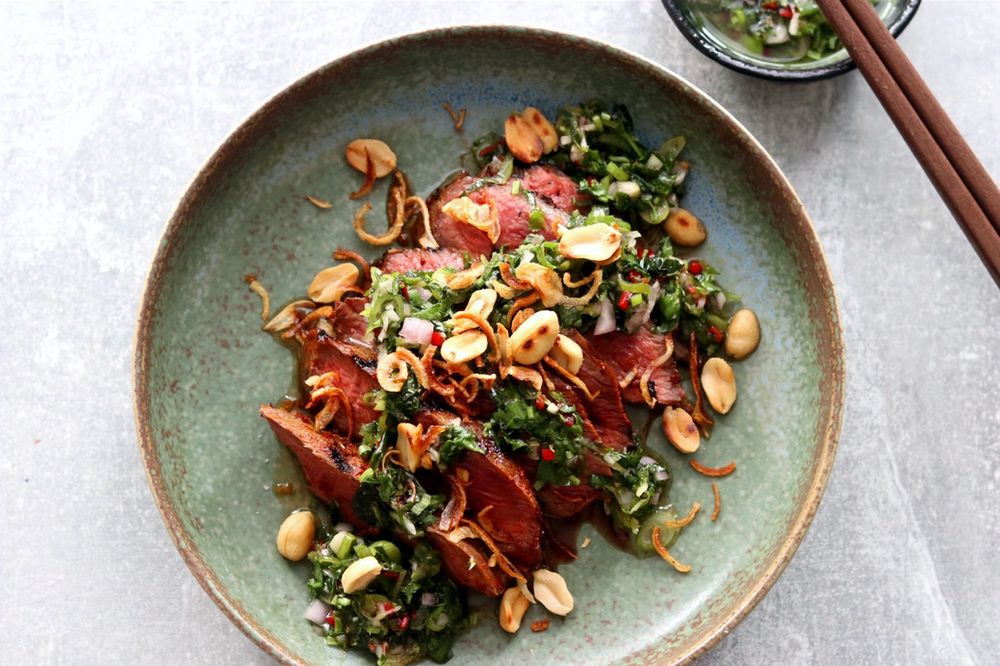 When it comes to grilling steak then the methods and options in my opinion are slightly limited and boring, however, I find that grilling baguette or flank is a different story. What I love most about these cuts of beef is that they have an almost crumbly slow braise texture about them whilst still being very rare. Actually super simple to grill and this is my favourite cut of beef with a herby chimchuri sauce.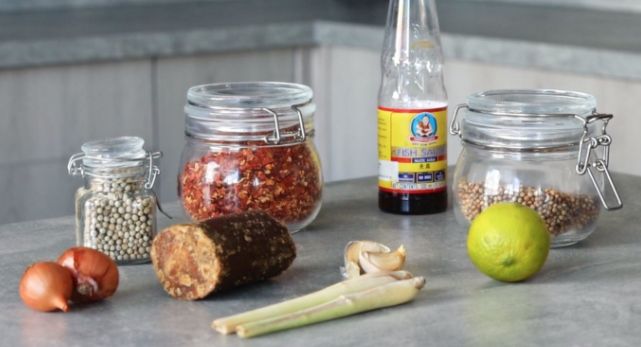 1. Let's start off this recipe by making up the marinade for the Bavettes. Start by bruising 2 lemongrass stalks then finely slicing, finely slice 2 small shallots and mince 2 cloves of garlic. When prepared add to a mortar and pestle along with 1 tbsp chilli flakes, the zest of 1 lime, 1 tbsp worth of shaved palm sugar, 2 tsp coriander seed and 1/2 tsp white peppercorn. Briefly pound to break down the larger aromatics then add 2 tbsp fish sauce and approx 50mls of neutral oil. Mix well then set the marinade to one side. The marinade is quite intense, however, it is perfect for a brief marinade on various red meat cuts.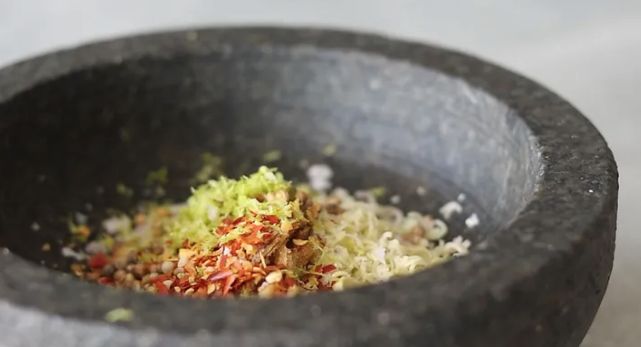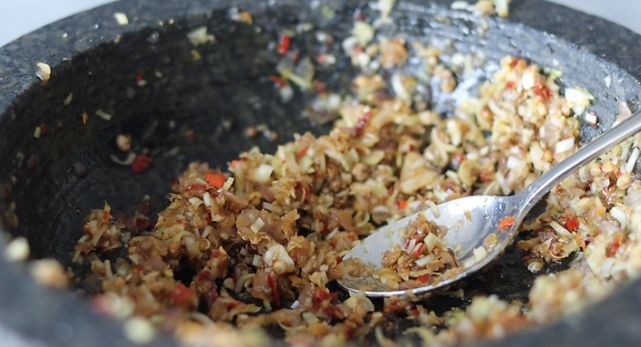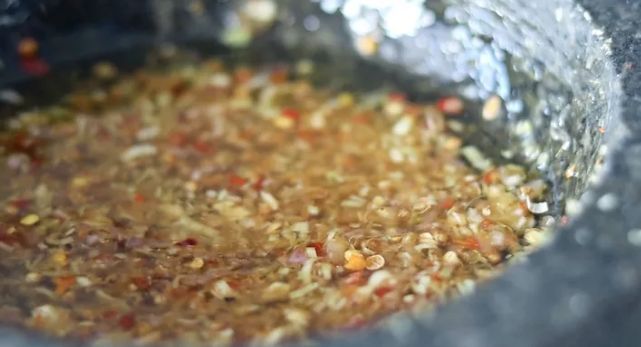 2. Now that we have our marinade ready it's time to move onto the bavettes. Start by removing any excess sinue attached to the beef. When trimmed add to the marinade and coat well. Leave the bavettes to sit in the marinade at room temperature for 30 minutes. It is crucial that we do not chill the bavettes at this point as we do not want to grill them straight from chilled.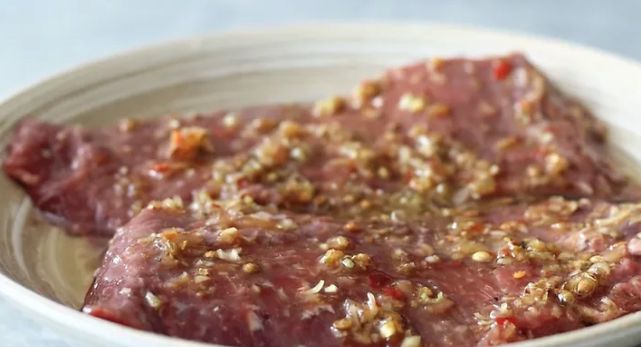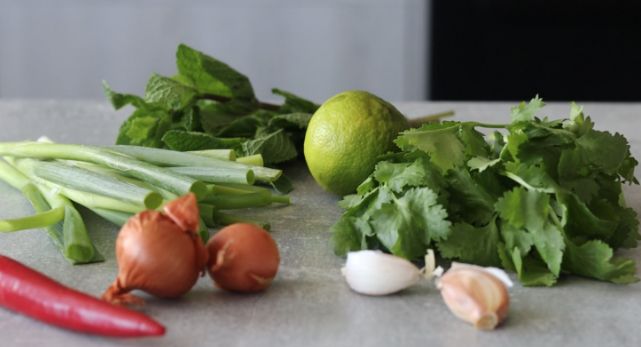 3. Whilst the steak is marinating we can move onto the herby chimichuri. Start by mincing 2 garlic cloves then scraping with the side of your knife and a little salt to make a garlic puree. Add the garlic to a pestle and mortar again along with 2 finely minced shallots, 100g chopped coriander, 75g chopped mint, the green part of 5 spring onions, 1 diced red chilli (seeds optional), a pinch of sea salt and the zest of 1 lime. Pound the herbs and aromatics together until broken down and fragrant. When semi fine add approximately 100mls of neural oil and mix well. Adjust the seasoning if needed then place the chimichuri to one side.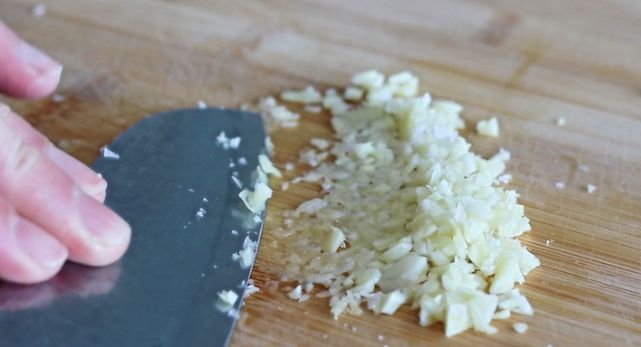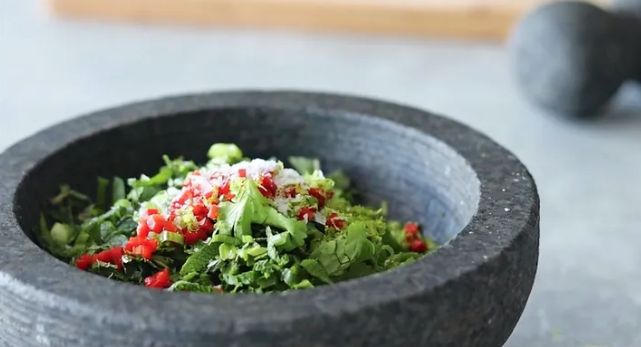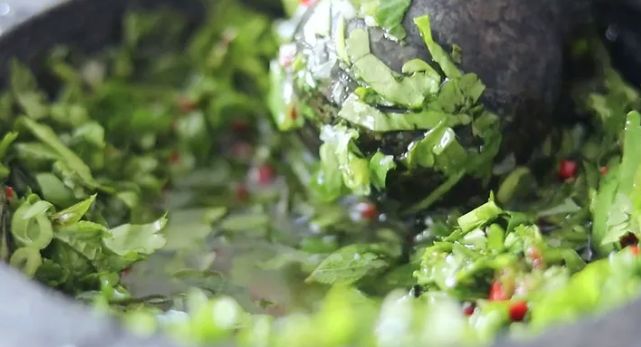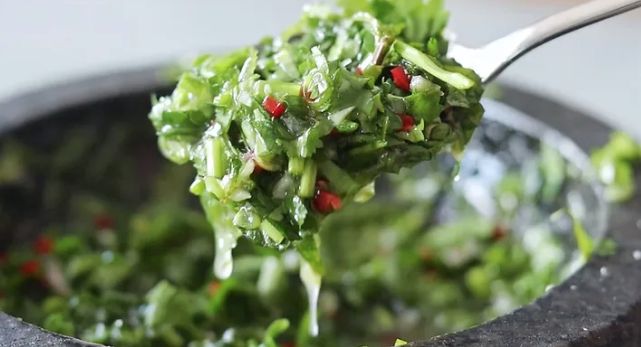 4. After at least 30 minutes of resting the bavettes should now be ready to hit the grill. As said earlier the best way to grill any cut of beef is when the meat is at room temperature. Place a heavy griddle pan onto a high heat and wait for the pan to begin to smoke. When smoking hot, add the bavettes and push each one into the griddle to ensure a deep sear. Grill on one side for 1 minute and 30 seconds. After, flip the steaks over and grill for a further 1 minute and 30 seconds and baste with any of the left over marinade. This cook time will give us a rare cook, and for baguettes this is the best way to eat them, however, bump the cooking time up to 2 1/2 minted per side for a much more well done cook.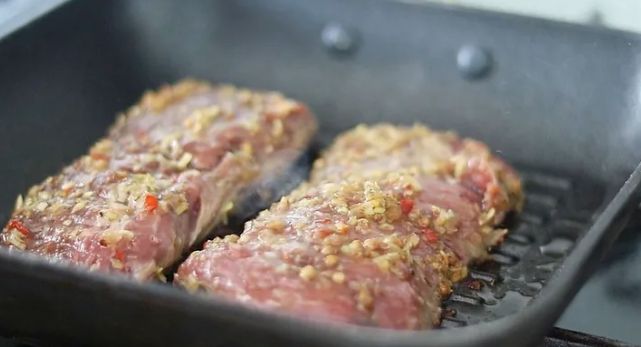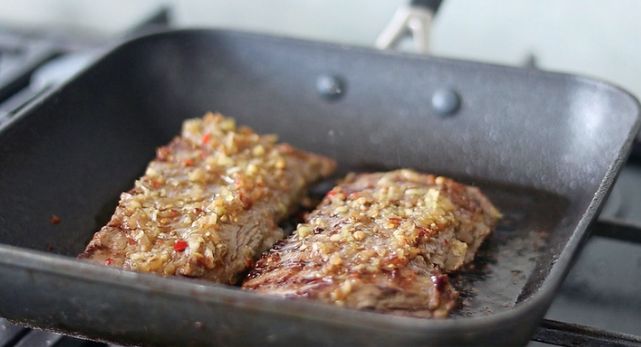 5. After grilling we now need to rest the steaks, this is key to any steak, although for bavettes resting is crucial as this will allow the bavettes to become that extra crumbly tender. Remove the bavettes and place onto a wire roasting rack. Cover and allow them to rest for 10-15 minutes.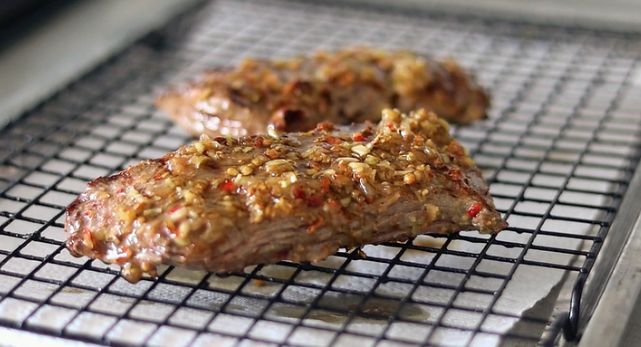 6. Whilst resting its optional to prepare a few things to go with the beef, I simply roasted a handful of peanuts and fried a few finely sliced shallots until crispy golden brown. When the steak has finished resting add to a chopping board and we are now ready to slice. Slice the bavettes either in thick or thin sliced slicing against the grain. When sliced we are ready to serve.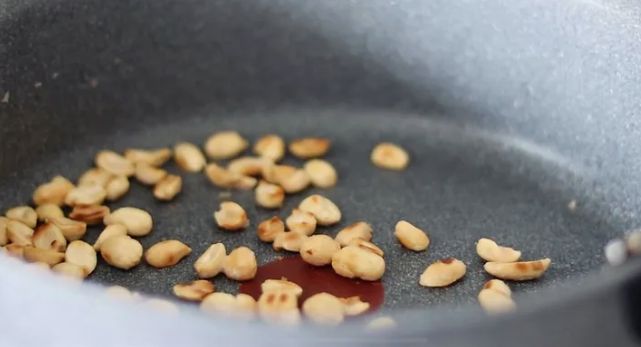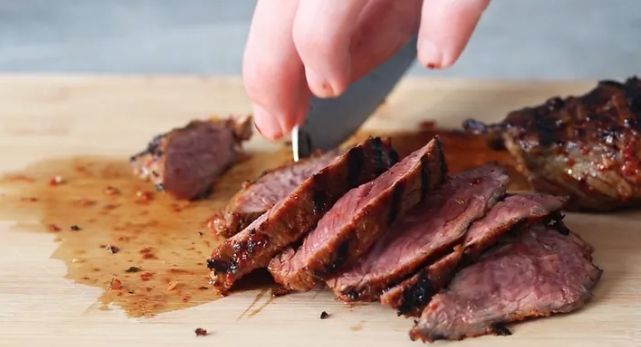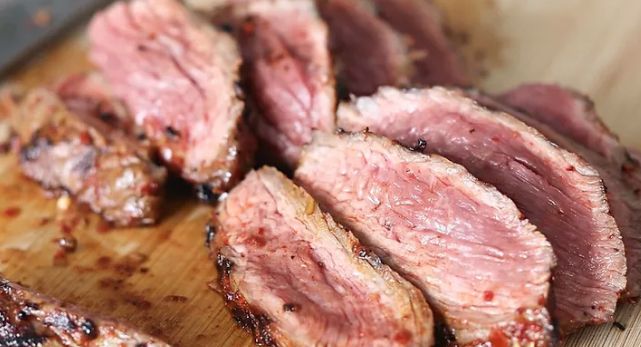 7. Now let's serve, add the sliced bavette to serving plates and drizzle with some of the roasting juices. Top with some chimchuri and allow it to cascade down over the sliced meat. Finish with a squeeze of fresh lime, some toasted peanuts and a few crispy shallots and nourish…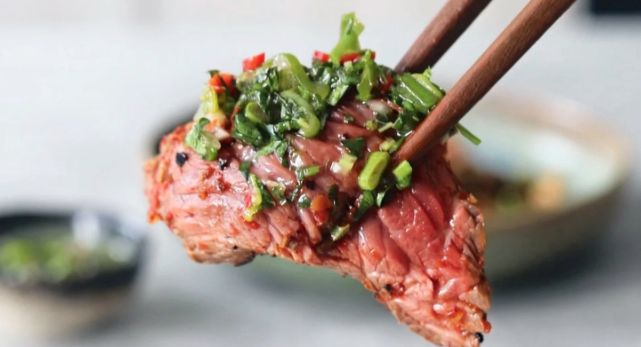 Naturally the best way in my opinion to cook any form of steak is by using an open flame barbecue. Bbq the steaks by all means as this will add that classic char aroma to the bavettes when grilled. As for other cuts then this recipe would also work well with ribeye, skirt, rump or fillet, however, the cook times would vary. I hope you like the recipe, have fun and peace as always!
Total Cook Time: 5 minutes
Marinade Time 30-60 minutes
4 bavette steaks (250g each approx)
1/2 tsp white peppercorns
100mls neutral cooking oil
additional herbs to finish (optional)