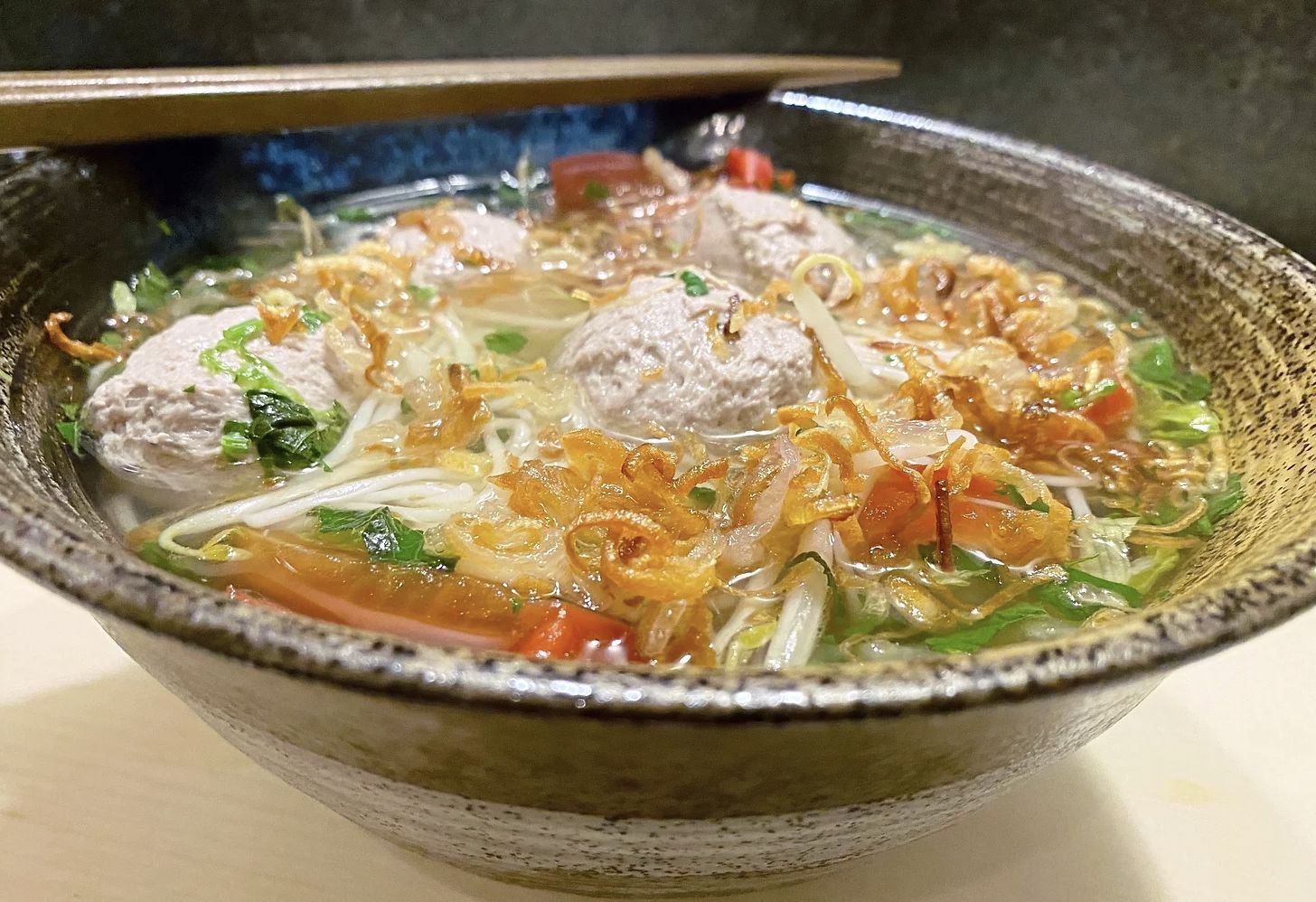 The inspiration for this recipe is from the classic Chinese "bouncy" meatballs that originate from the Shandong province. Unlike meatballs as we know, these are incredibly bouncy when you bite into them and have a unique snap. Traditionally they are made from cuts of beef that have been pounded by hand until the meat becomes super smooth and tender. The elasticity comes from using baking powder, cornflour and ice-cold water. The broth is a classic type of tamarind pork bone broth that works great for this recipe. Let's get to it!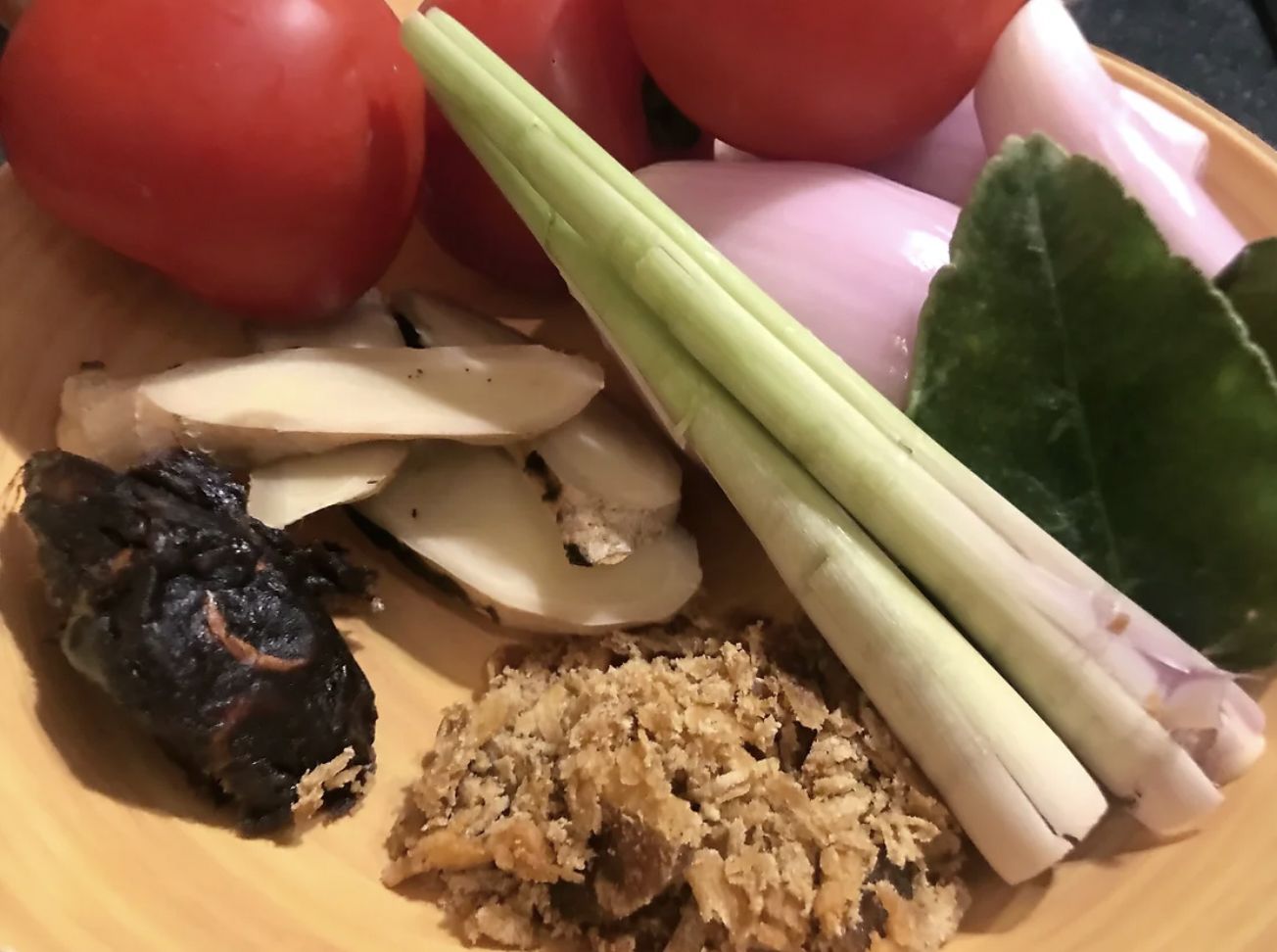 1. Let's begin by making the broth as this is what will take the longest to cook. Place approx 500g of pork ribs into a large pan of water and place onto a high heat. Bring to a boil and boil for 20 minutes to remove any unwanted scum on the bones. Now drain off the bones and wash under cold water. Place the clean bones into a fresh large pan and fill with water. Place back onto a high heat and when boiling turn the heat down so that the water is at a simmer.
2. When the stock is at a gentle simmer now add 2 bruised lemon grass stalks, 2 peeled shallots, a 5cm piece of sliced ginger, 3 ripped kafir lime leaves, 2 tbsp of palm sugar and a good pinch of salt. Allow the stock to slowly cook for around 4 hours. (If you wanted you could decrease the cooking time by using a pressure cooker to assist). Leave the tomatoes and tamarind to one side as we will add these just before serving.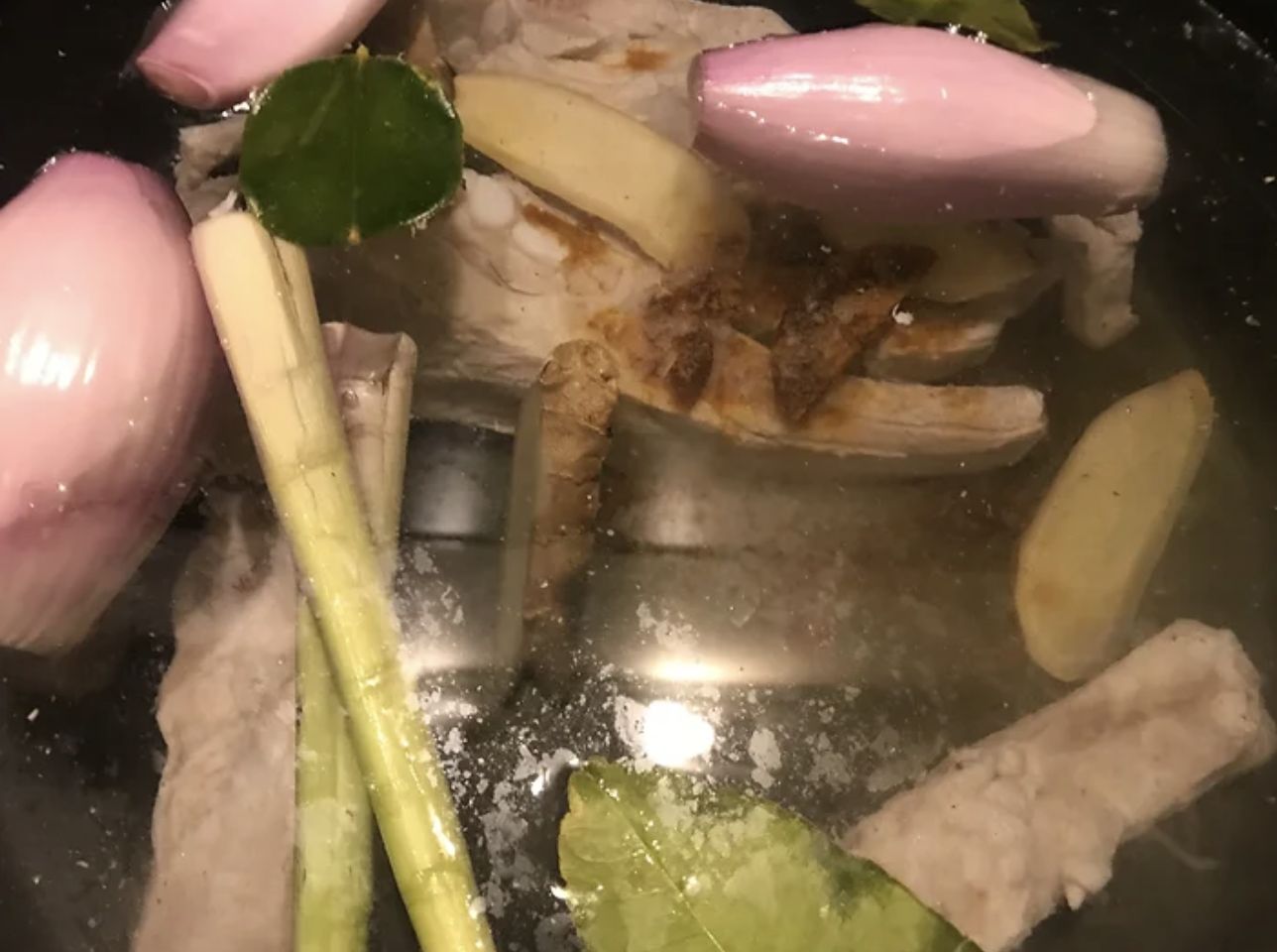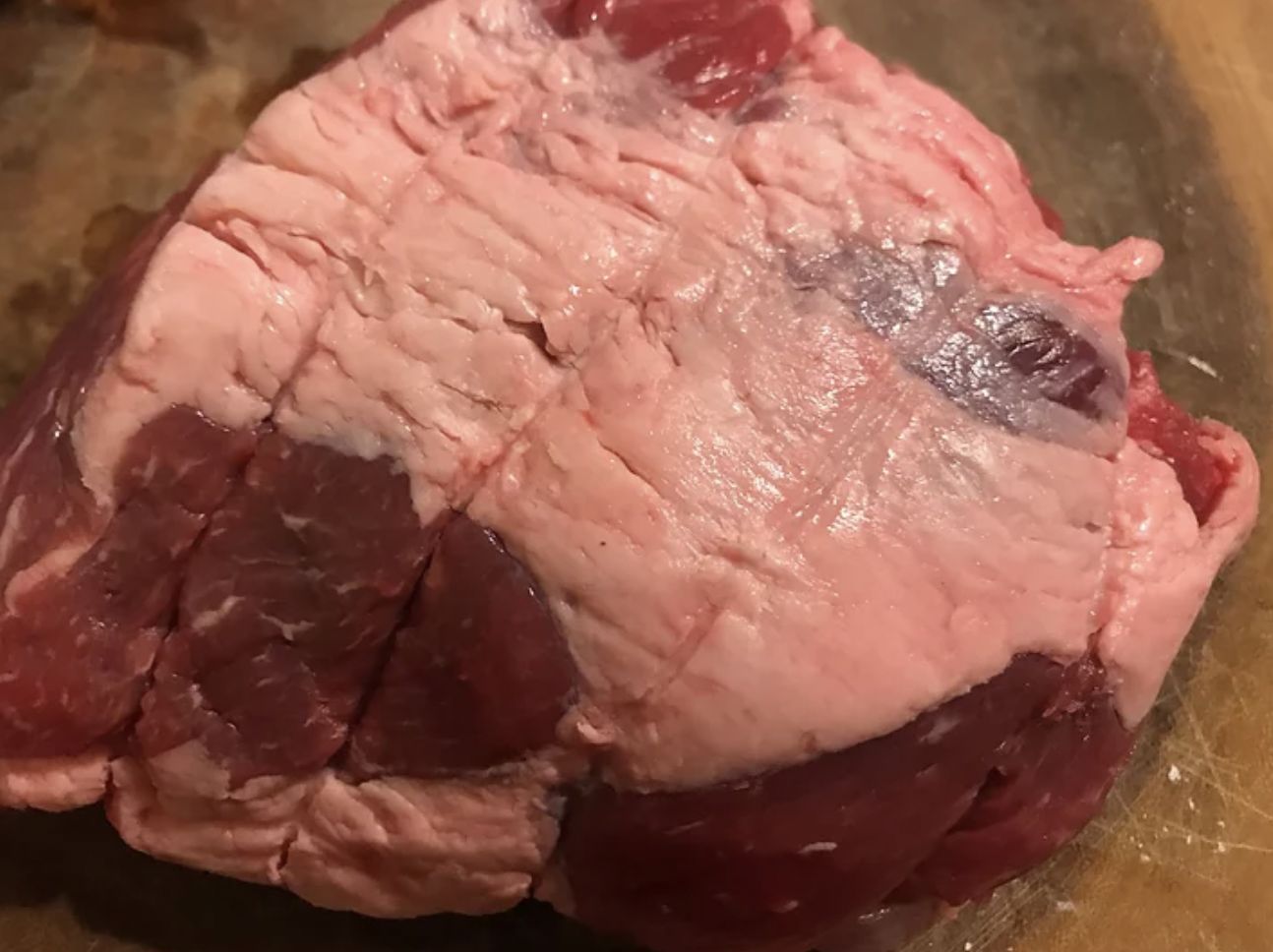 3. For the brisket begin by removing as much fat as possible carefully with a sharp boning knife. When the fat has been trimmed slice the brisket into small steaks then into strips. Now cut the strips into a small dice for an almost minced diced brisket. (By mincing the brisket in this way it will make the pounding process much easier).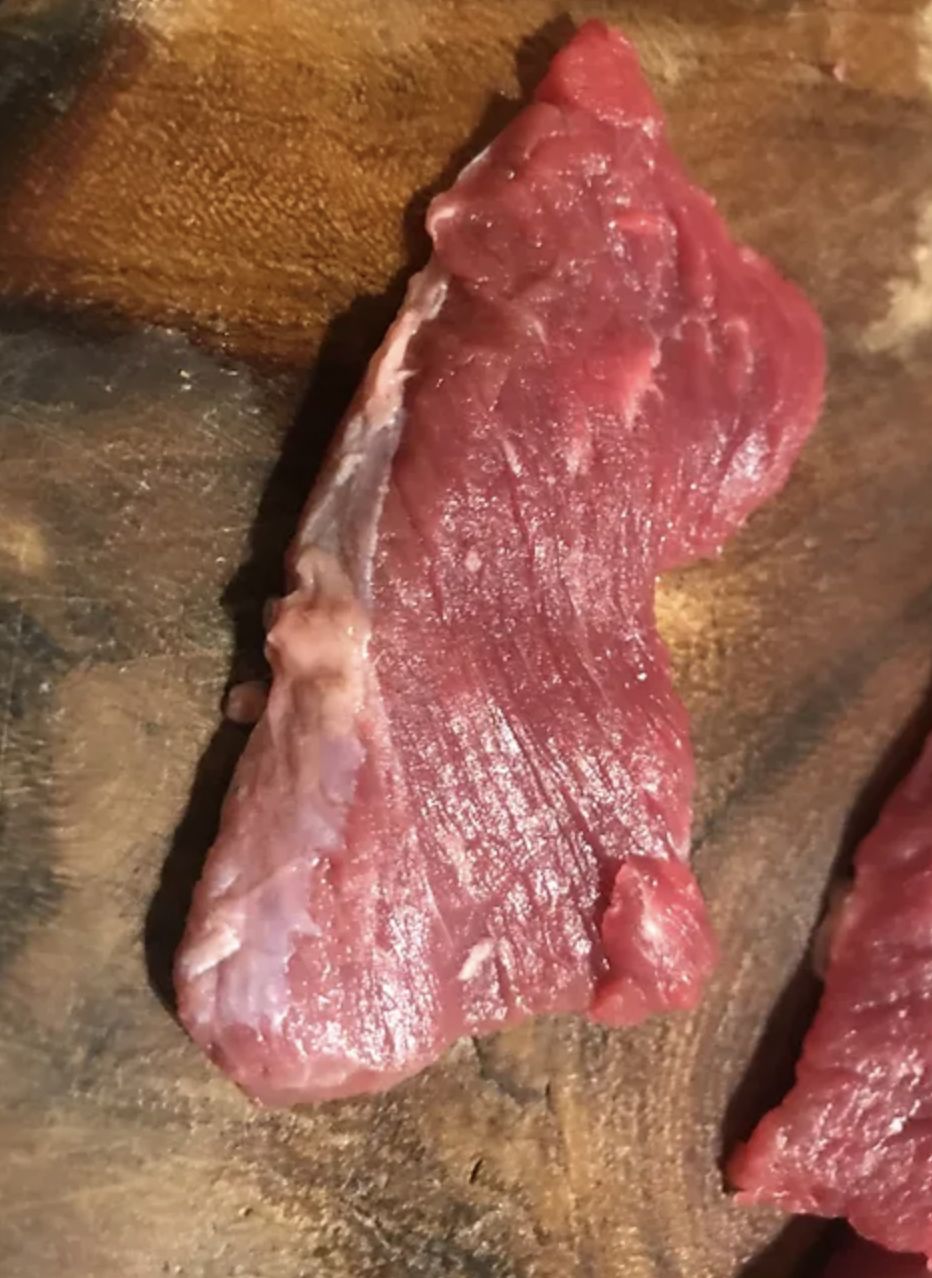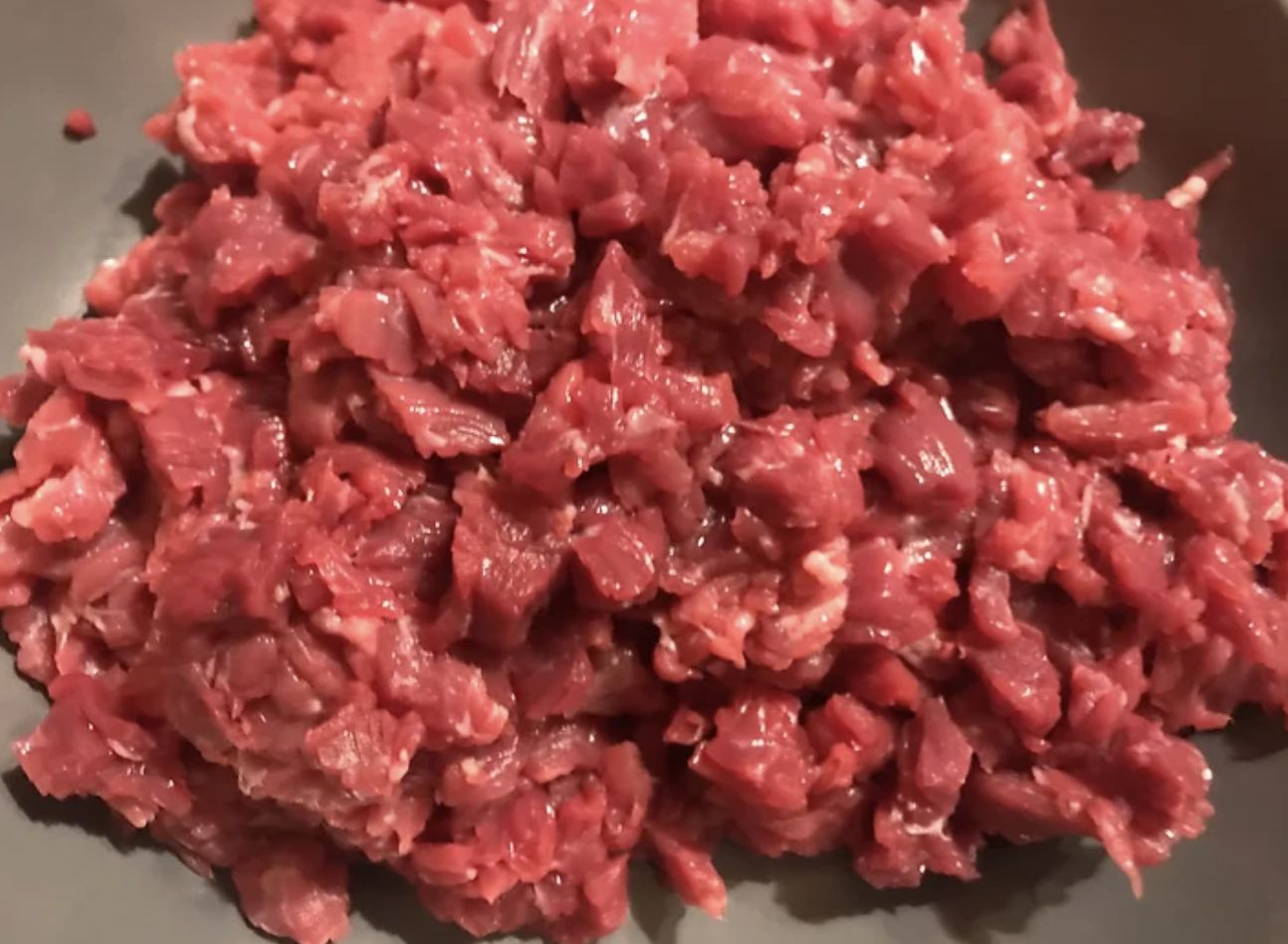 4. At this stage the brisket is far easier to work with to create an almost paste like texture. There are two ways in which to do this by using a food processor to assist or by simply pounding continuously with a meat tenderiser. If using a food processor then blend the diced brisket until the meat becomes smooth and slightly translucent in colour. If you manage to spot any pieces of fat or tendons then try to remove if possible. If you decide to pound with a tenderiser then do so in small batches using a knife to assist by mincing the meat as well as pounding. (This method could however take up to 25 minutes to achieve the same consistency therefore, i definitely recommend using a food processor to save time).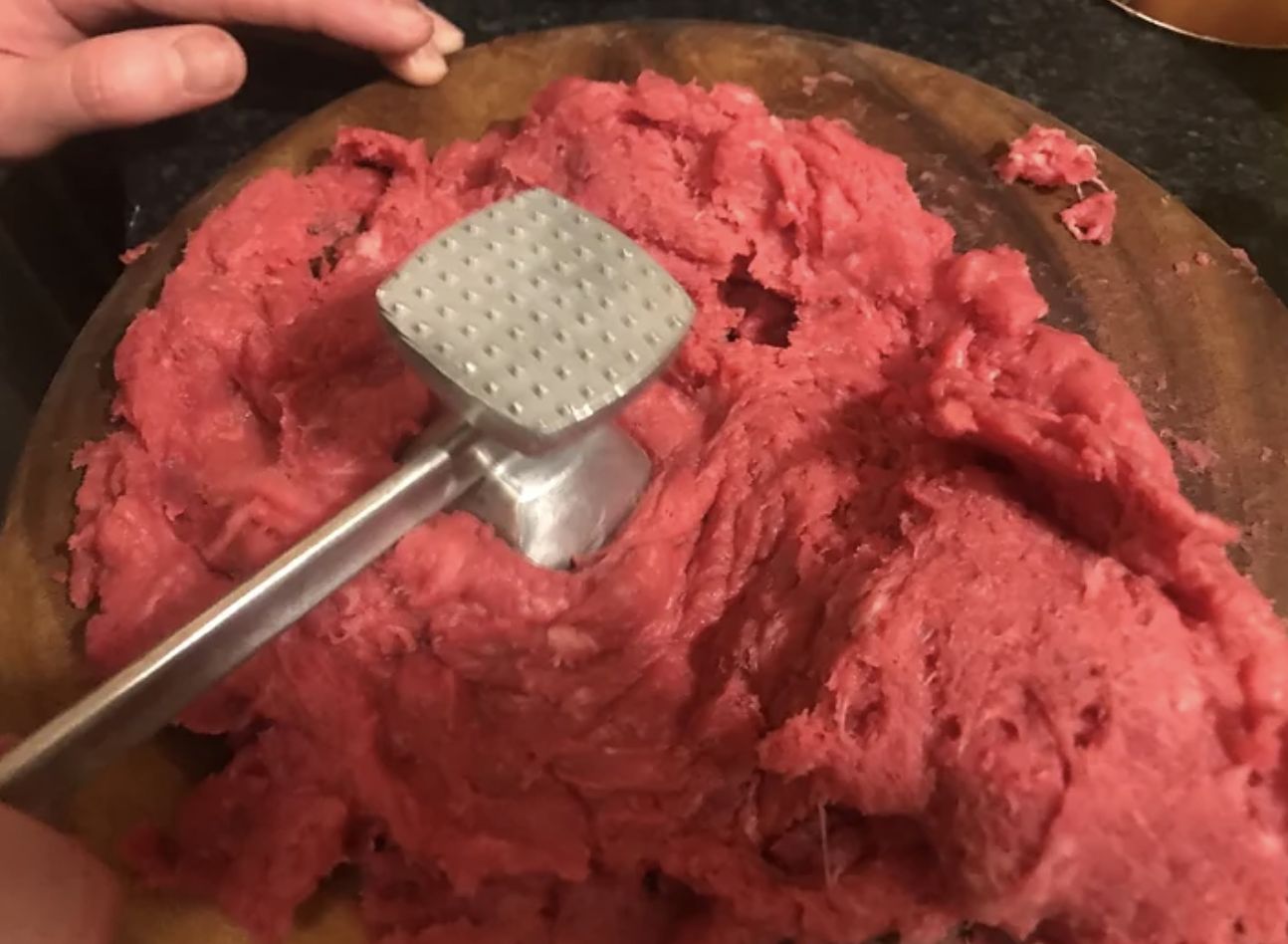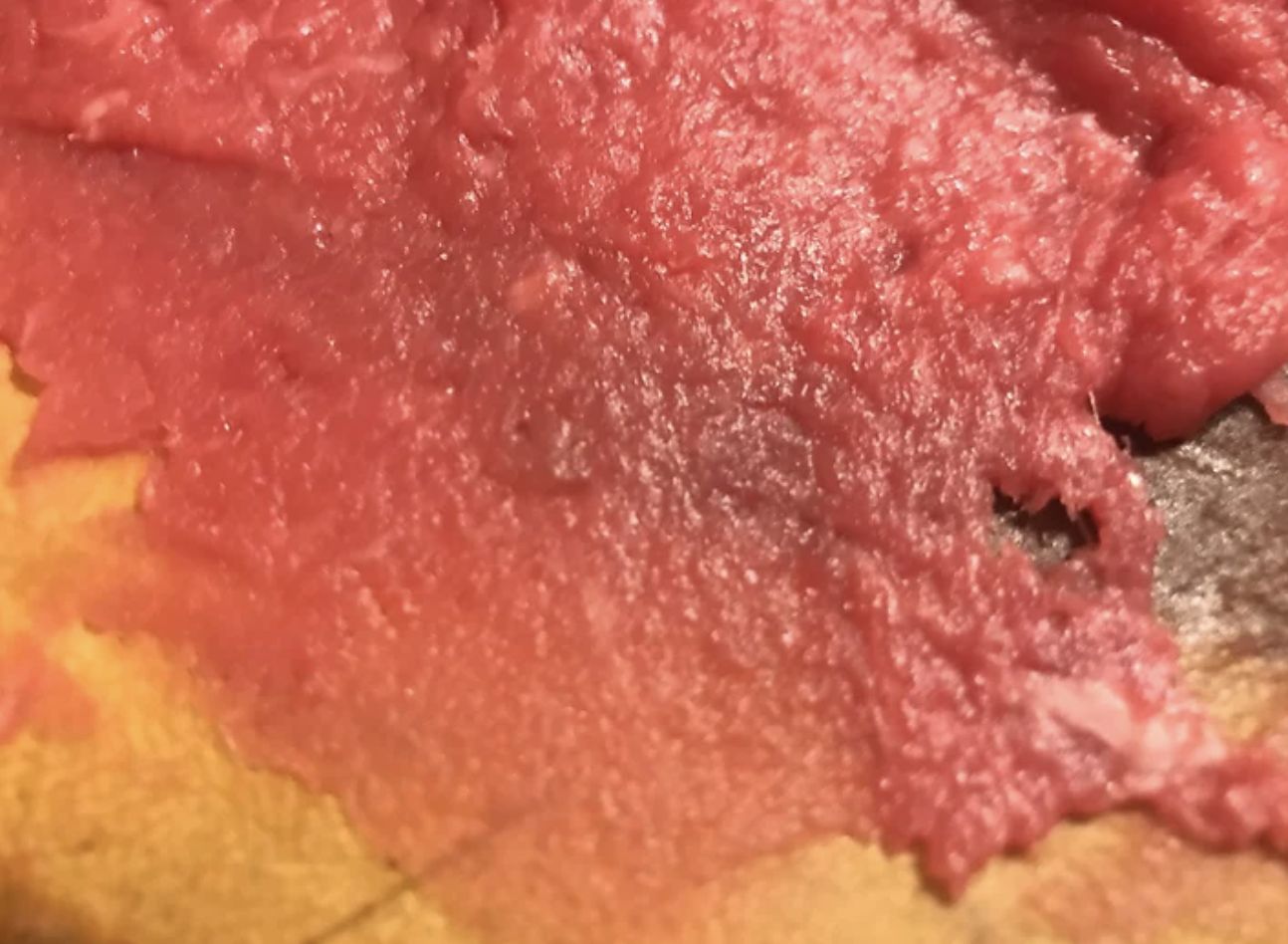 5. When the brisket is almost like a paste (refer to image above) we can now add the seasoning and baking powder. Place the paste into a large mixing bowl then add 8g salt, 5g white pepper, 2 tbsps fish sauce, 1 tsp baking powder, 15g cornflour and 70ml of ice cold water. Using a spatula mix well until all ingredients are nicely combined. Now that the meatball mix is ready cling film and place to one side as we will cook these just before serving.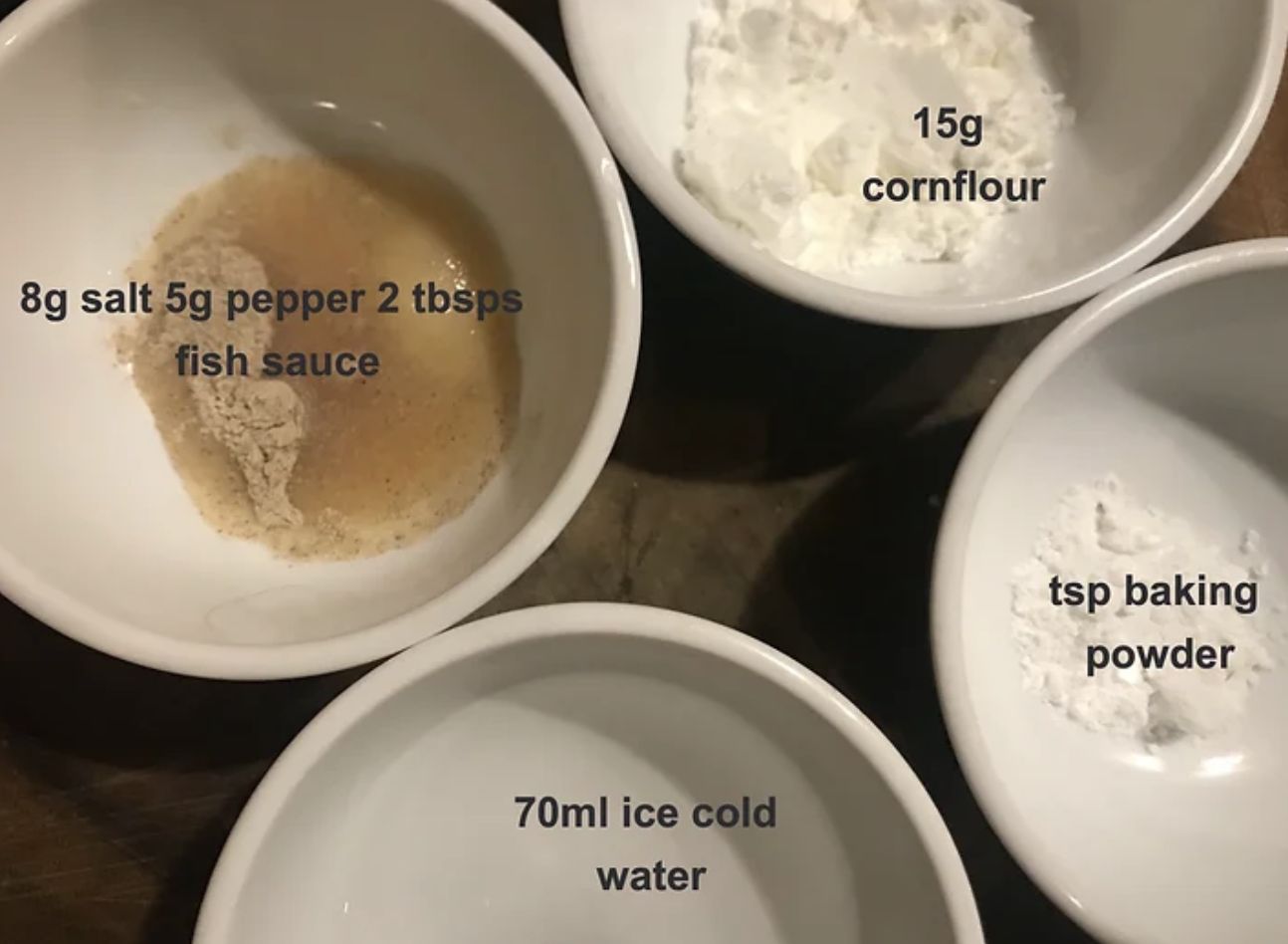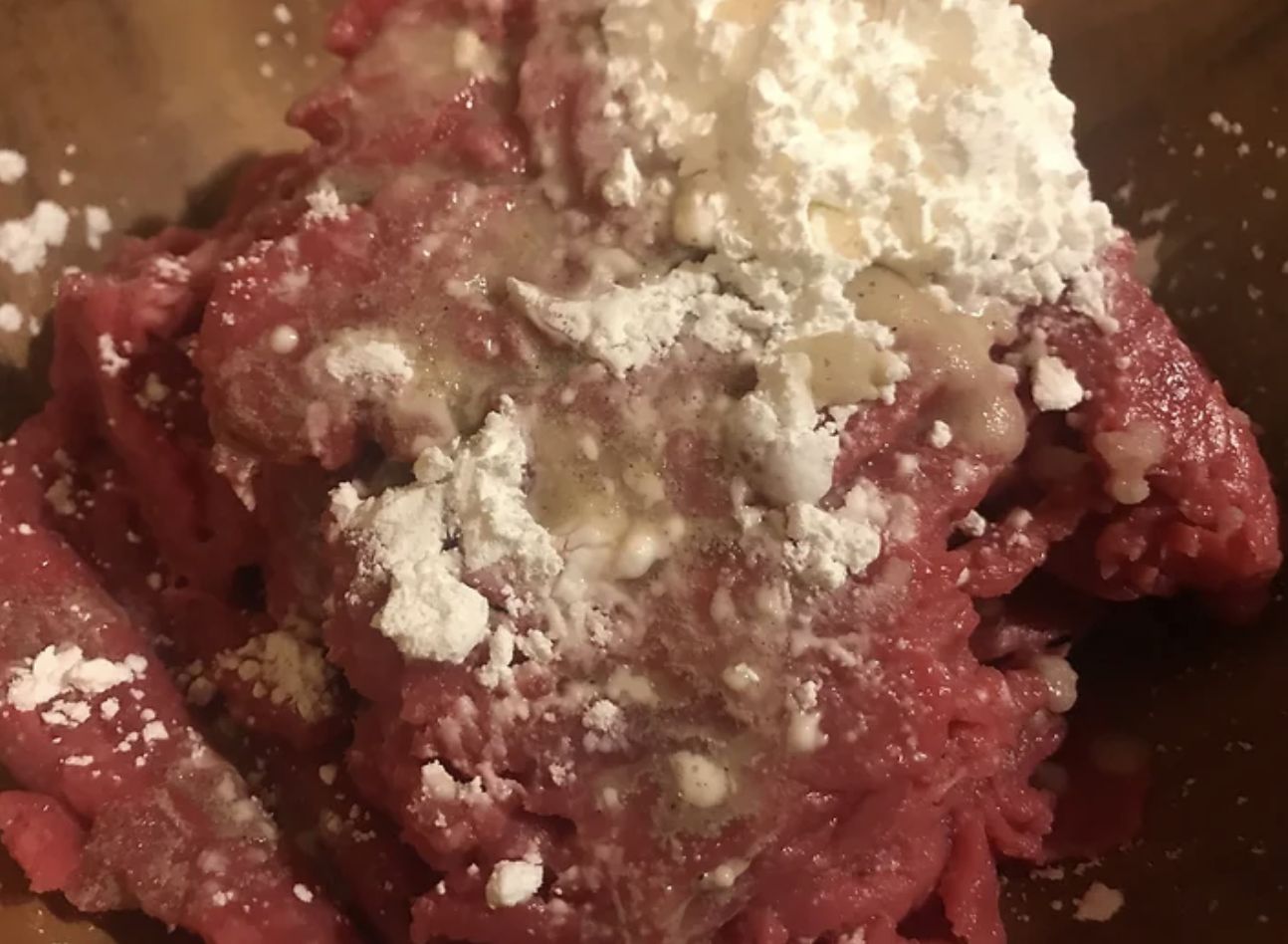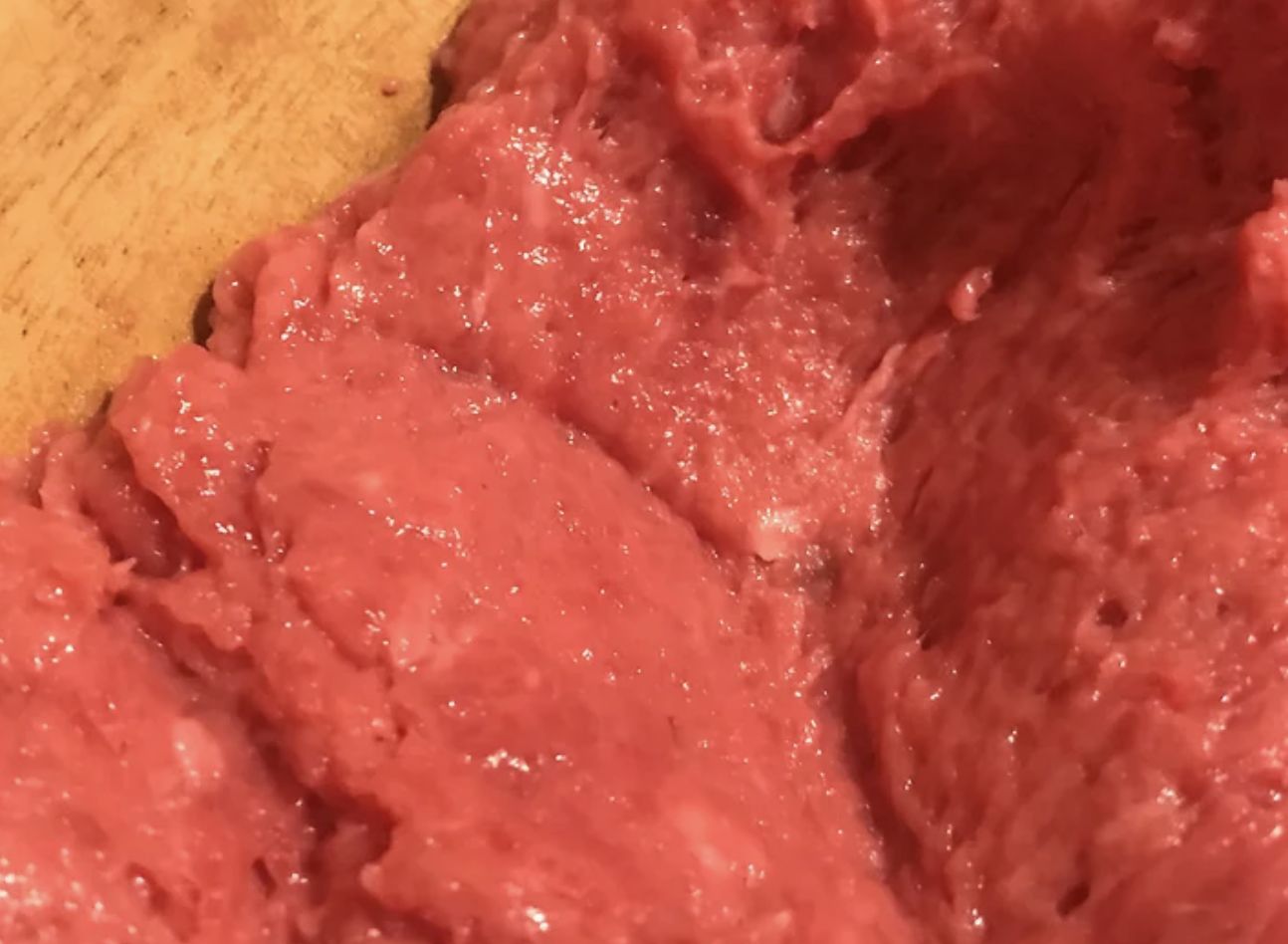 6. For the remaining ingredients to go with the soup begin by making the herb salad. Finely slice 1 baby gem lettuce, roughly chop a bunch of mint and coriander then add to a strainer and wash. Place the salad into a bowl and add some washed beansprouts. For the rice noodles add to boiling water and cook for approx 4 minutes (or what the packet suggests). When cooked drain from the boiling water and rinse under cold water to stop the cooking process. For the shallots finely slice then add to a pan with a generous amount of oil to cover. Fry on a high heat until golden then drain from the oil and place onto kitchen paper to drain.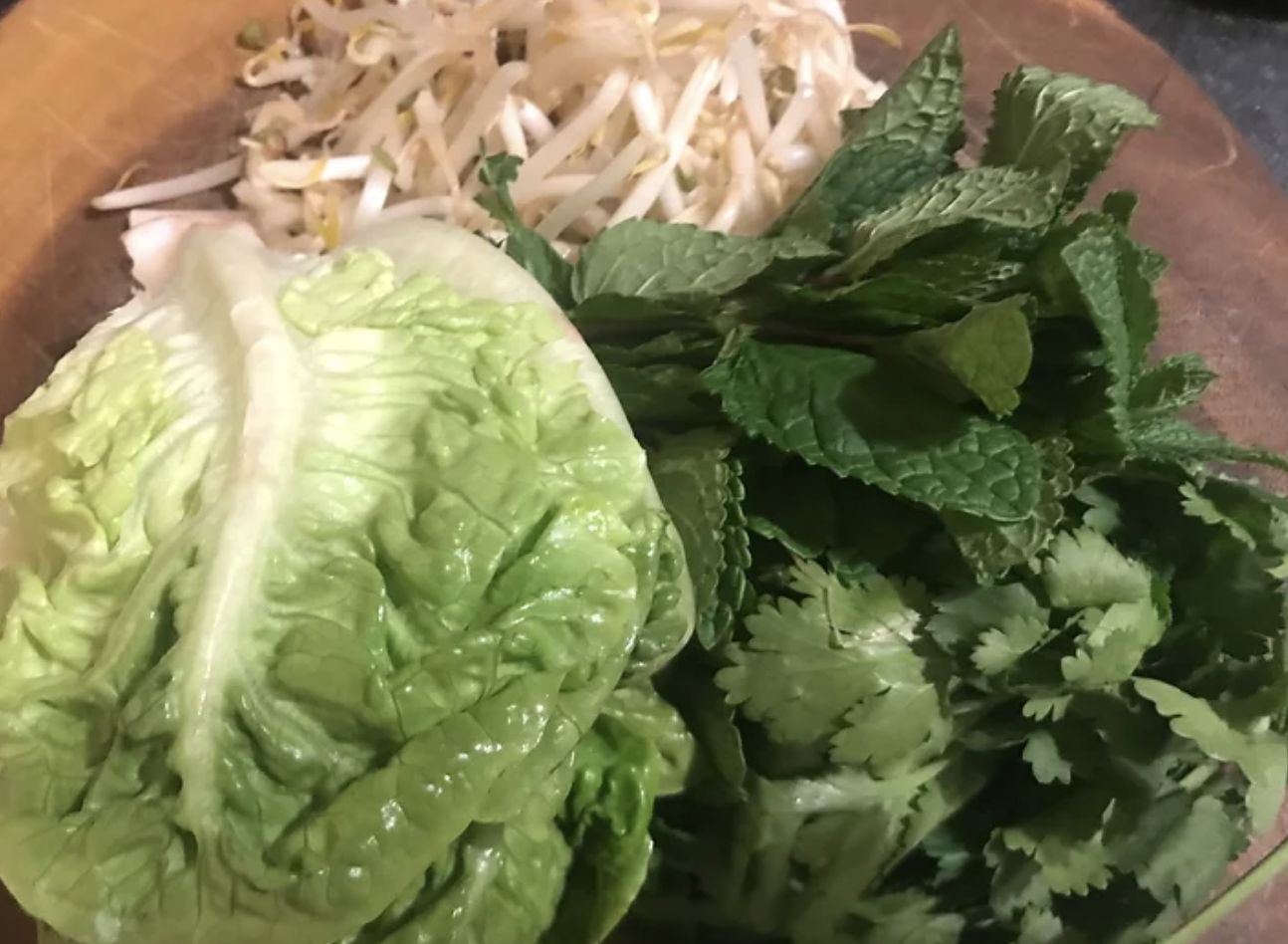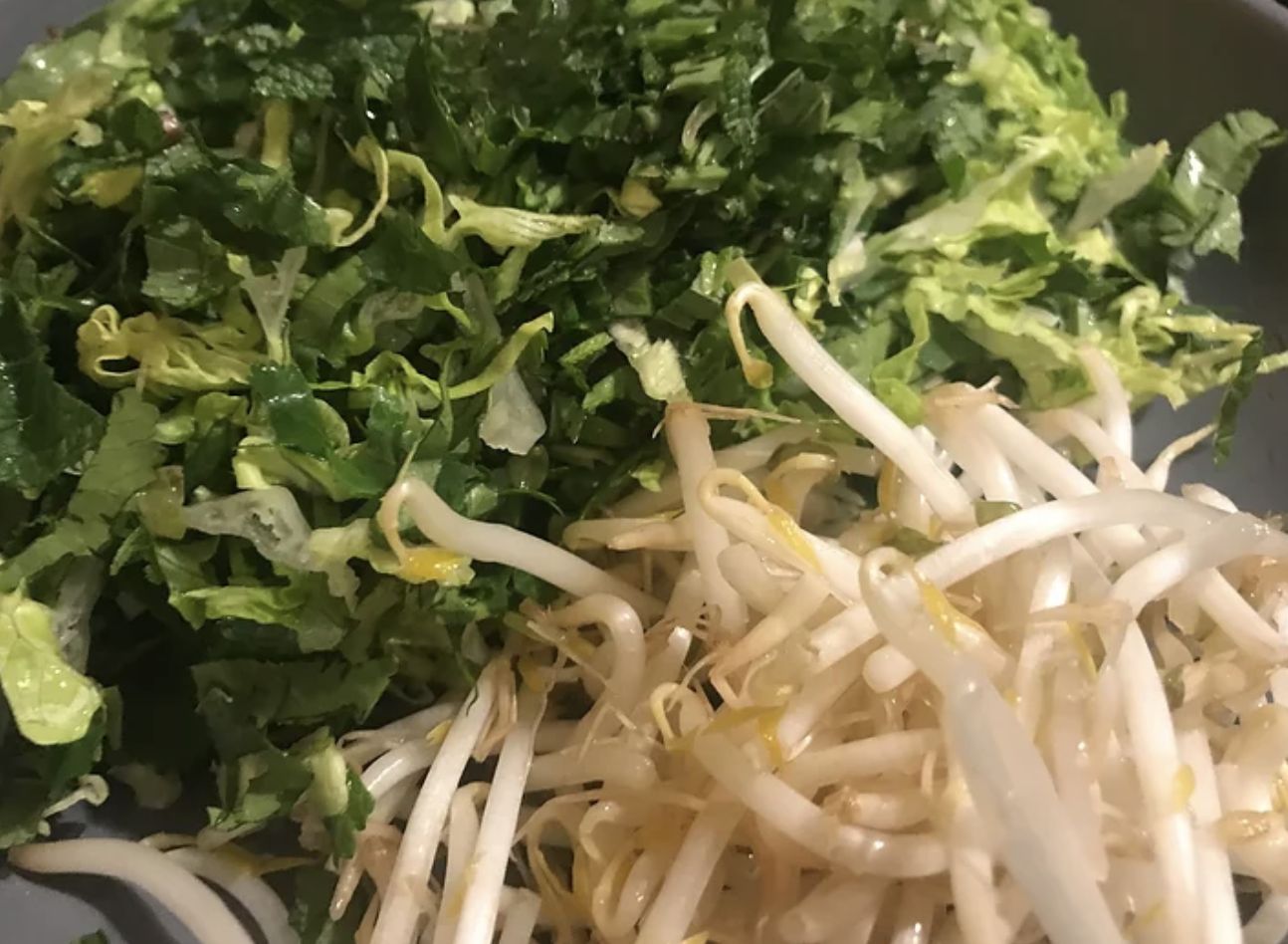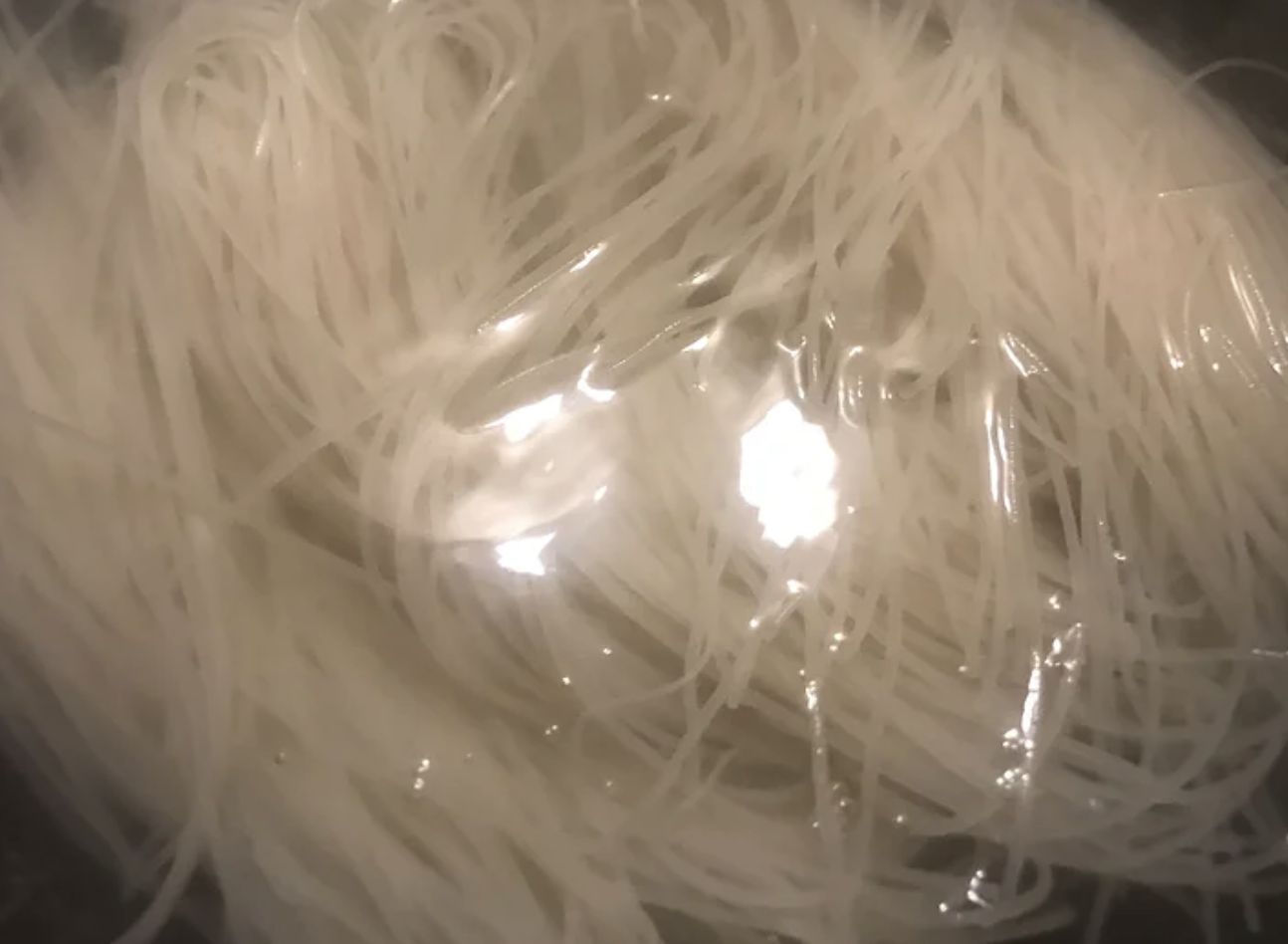 7. When the broth's cooking time has elapsed we can now incorporate a bit of freshness. Start by removing the shallots, lemongrass, kafir lime and ginger from the broth. Now slice 3 tomatoes into wedges deseeding if you wish then add to a small pan with a drizzle of oil. Fry the tomatoes on a low heat with a pinch of salt and sugar until they become softened. Now dilute 1 tbsp of tamarind pulp with approx 100ml of water then when diluted add the tamarind water to the tomatoes. Add the tomatoes and tamarind pulp to the broth and skim any residue that has risen to the top. Adjust the seasoning of the broth by adding fish sauce and additional salt and sugar if needed. You want the broth to be salty and sour with a hint of sweetness.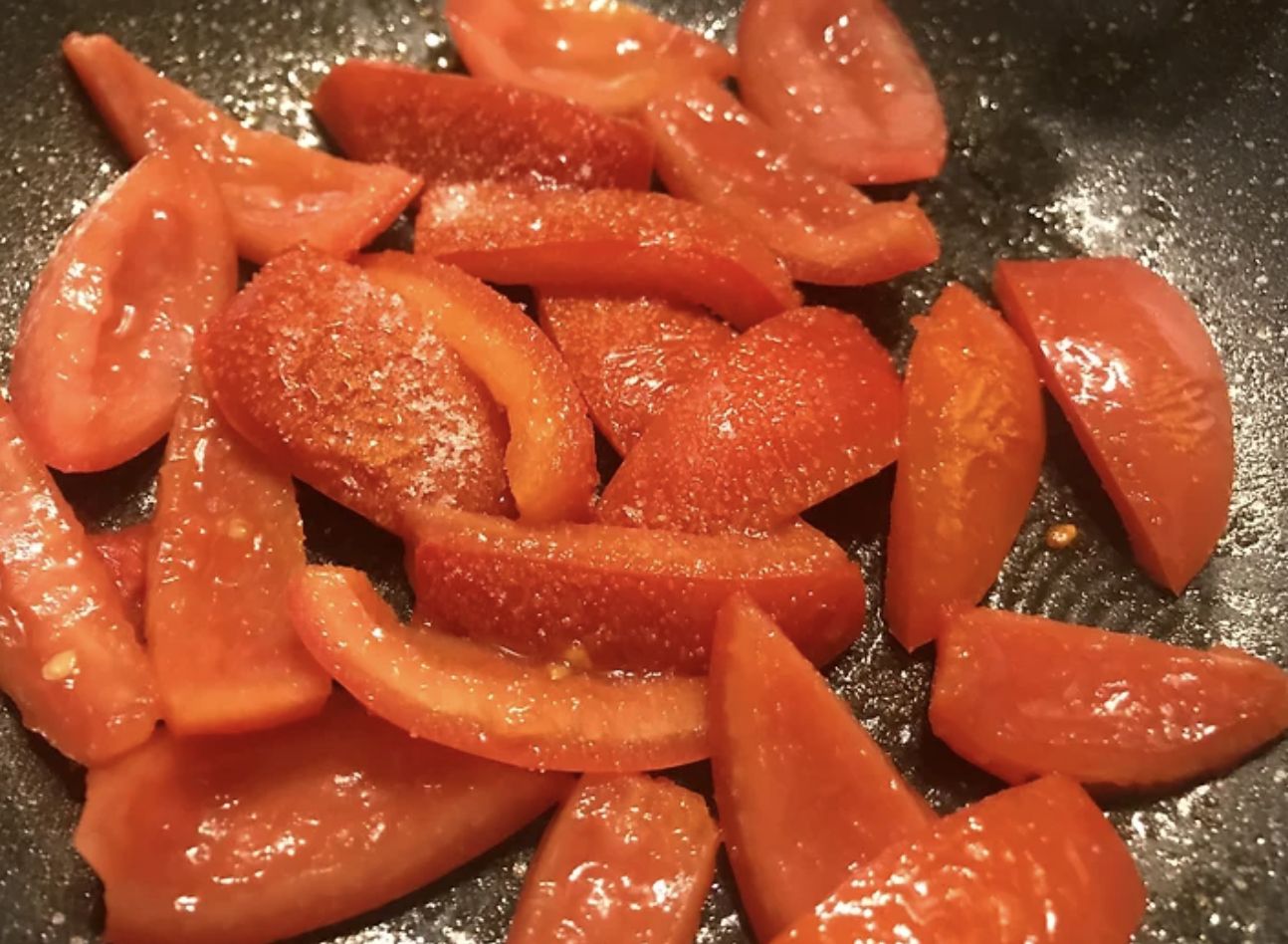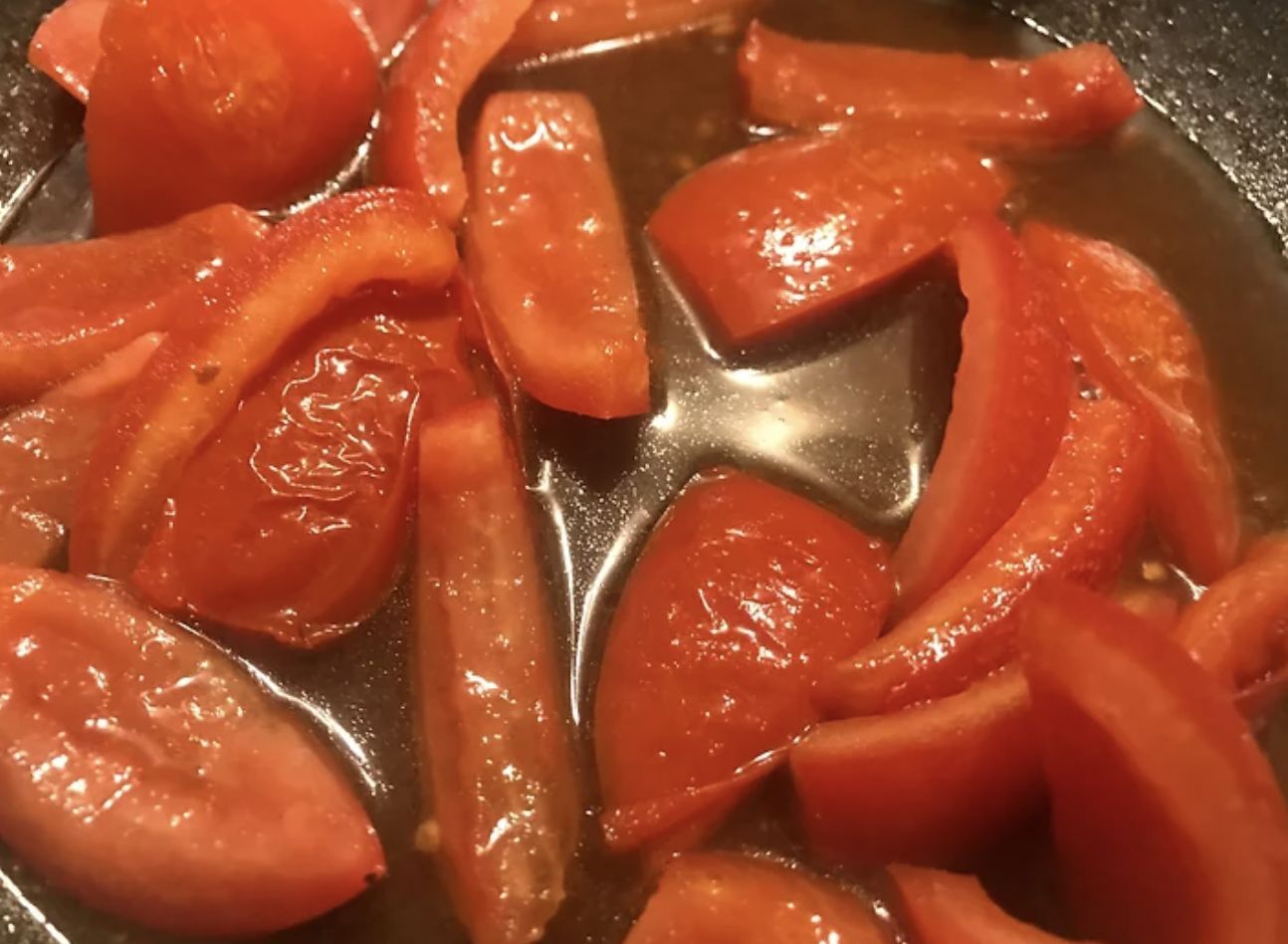 8. Now all components are ready all that's left to do is to cook the meatballs, place a deep pan of water onto the heat and get the temperature to a low simmer. To cook the meatballs the best way is to wear a latex glove on one hand then grab a handful of the meatball paste. (This part seems a little strange, however it does work nicely). Now using your thumb and index finger gently squeeze the paste through until a small smooth ball of the paste is made. This sounds intense but its actually fairly simple once you get the feel for it. When a smooth ball is formed use a spoon in the other hand to place the balls into the simmering water. Repeat this process until all of the meatballs are made then cook on a low heat for 12-15 minutes. When cooked drain from the water and place into a bowl.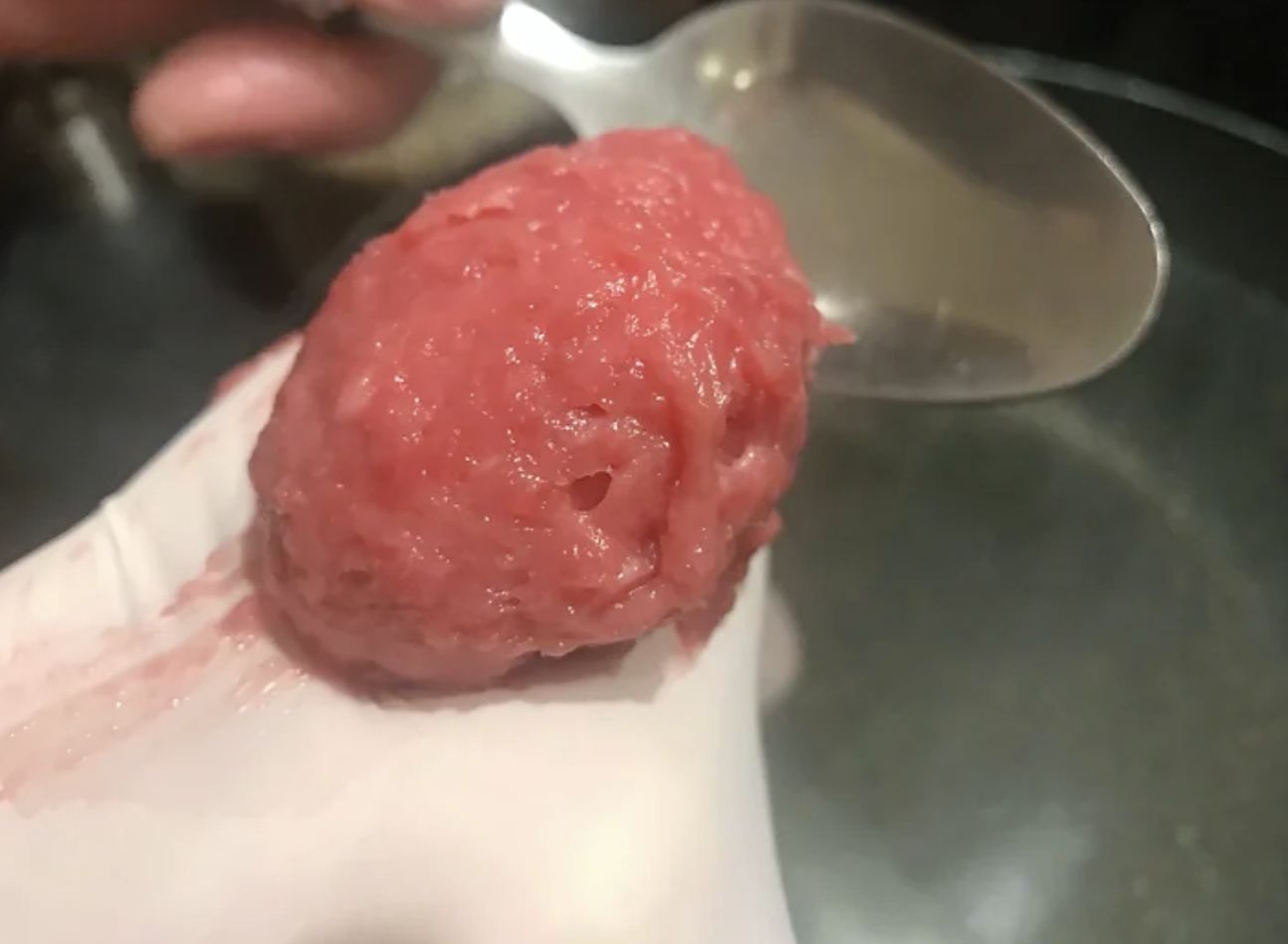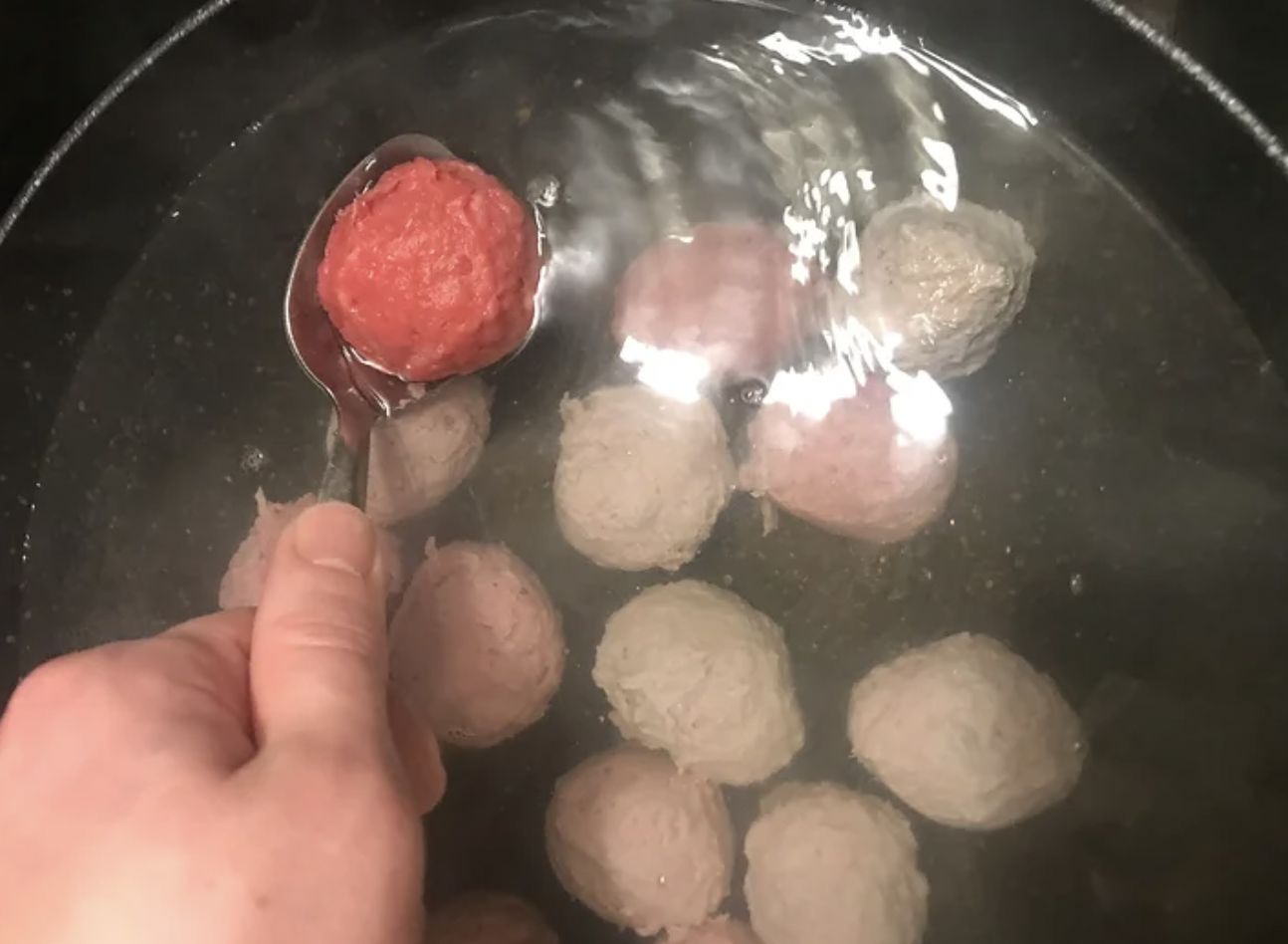 9. Finally we can serve, divide the cooked rice noodles into 4 serving bowls then add a generous amount of the herb salad and beansprouts over the rice noodles. Add the cooked meatballs then ladle over the broth. Top the soup with fried shallots and a squeeze of lime and nourish! Hope you like this recipe.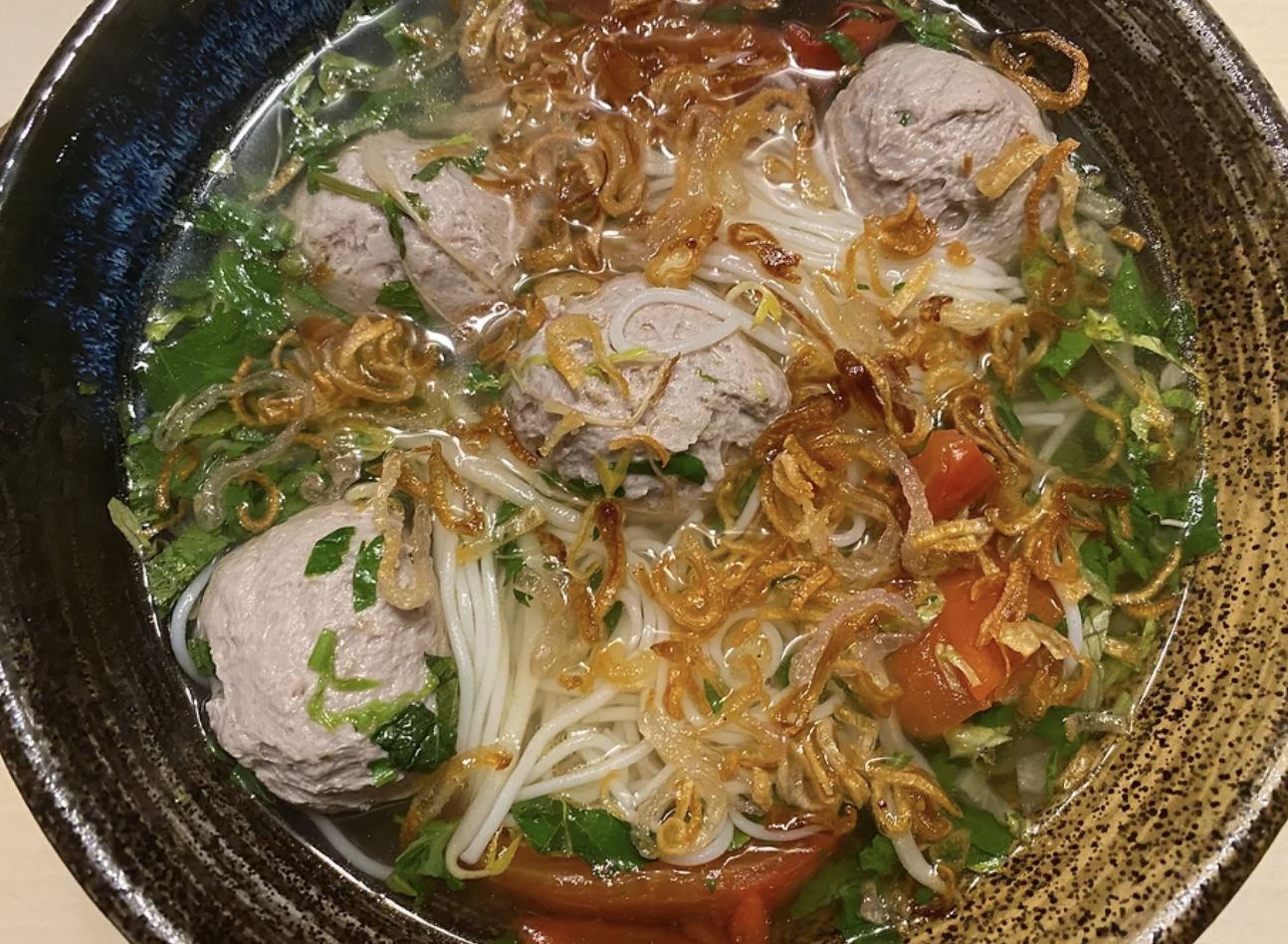 When making the meatballs it is best to use a food processor with a high wattage as it takes some effort to make the meat almost paste like. Instead of brisket you could apply the same technique to make pork or chicken meatballs as an alternative. I highly recommend trying to make these meatballs as the texture and smoothness is so much better than ordinary meatballs. However, you could simply follow this recipe and use more traditional mince meat meatballs if you wish. As for the broth instead of pork ribs then you could use chicken wings to create a slightly lighter broth if you prefer. Have fun with this recipe!
brisket joint (approx 500g)
2 tbsp palm sugar or light brown sugar
400g dry vermicelli rice noodles