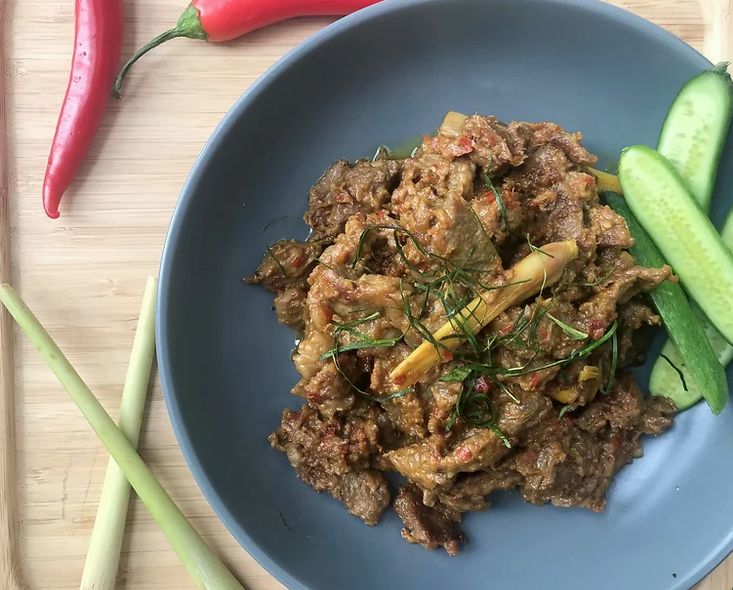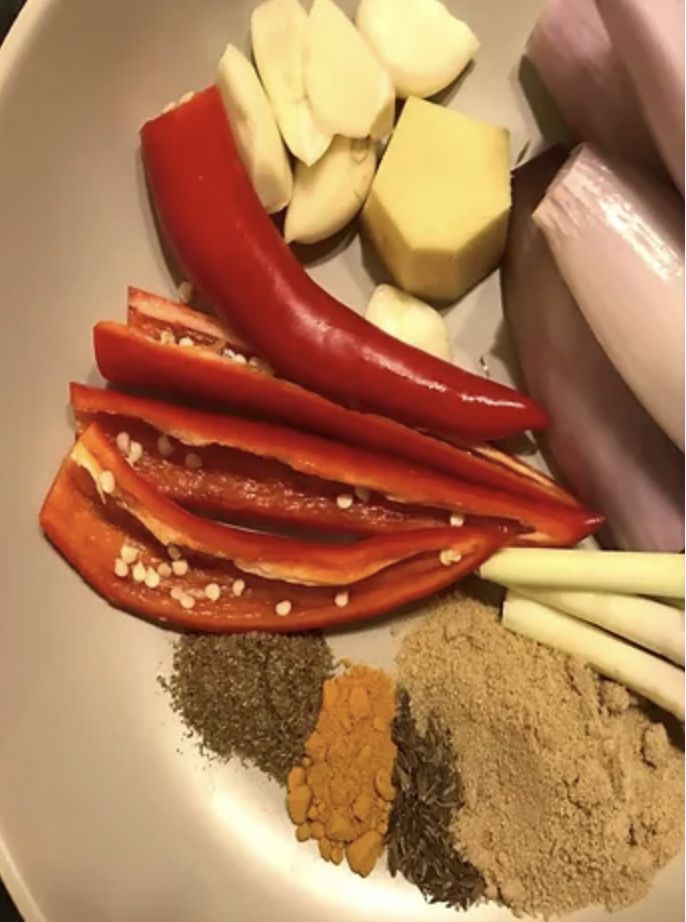 1. Start by making a curry paste, in a food processor add 3 fresh red chillis, 2 peeled shallots, 5 cloves of garlic, ginger, cumin, ground coriander and turmeric then blend to a fine paste. When the paste is ready remove and add to a pan with 1 tbsp oil and fry the spices for approximately 10 minutes until fragrant. Next bruise 2 lemongrass stalks and add to the spices then fry the paste for a further 5 minutes taking care not to burn. Now the spices are fragrant and deeper in colour add 1 cup of coconut milk followed by 2 tbsp of brown sugar (palm sugar is better if you can get hold of it) then cook on a medium heat for 10 minutes to ensure all the flavours combine together. Whilst the curry is simmering dilute tamarind pulp in 100ml of hot water then mix until it becomes diluted then set aside.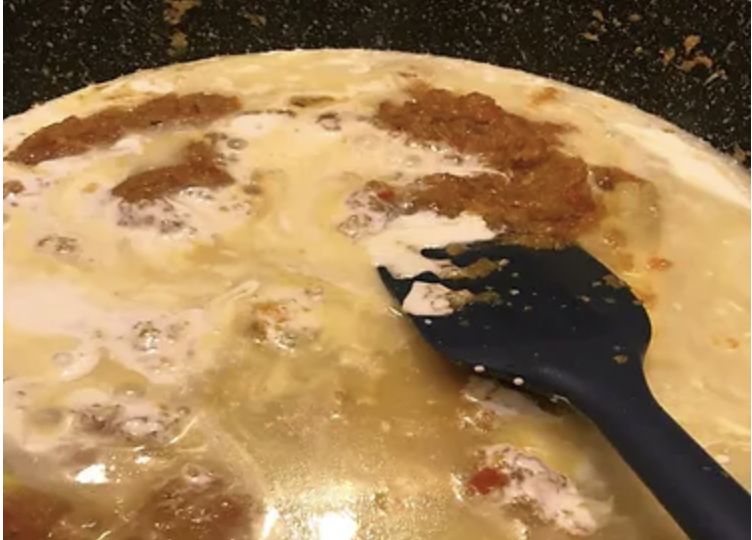 2. Next step add the tamarind stock to the curry making sure not to add any of the pulp, best way is to use a sieve, then add 1 stick of cinnamon and cook out the curry for around 90 minutes on a medium heat. The purpose of rendang is to create a dry curry paste, therefore we want to reduce the curry until it becomes super dry. It is important to ensure that the curry does not burn therefore, we want to keep stirring as the coconut milk is quite sensitive to burning. After around 1 hour 15 mins of cooking, the rendang will be reduced and also start to split. We are looking for the oils in the coconut milk to start to leak so that we can add the beef.
3. Slice the beef into roughly half cm strips, then add to the curry. Mix the beef into the curry to make sure all of the beef is covered in the rendang and cook for a further 15 minutes. The curry should still be splitting gradually so ensure to keep stirring so that it again does not burn. It may seem strange to keep cooking the rendang at this point but this is a crucial part of the cooking process that makes rendang what it is. Now the curry should have a dark deep colour and also be dry (the curry should cling onto the beef).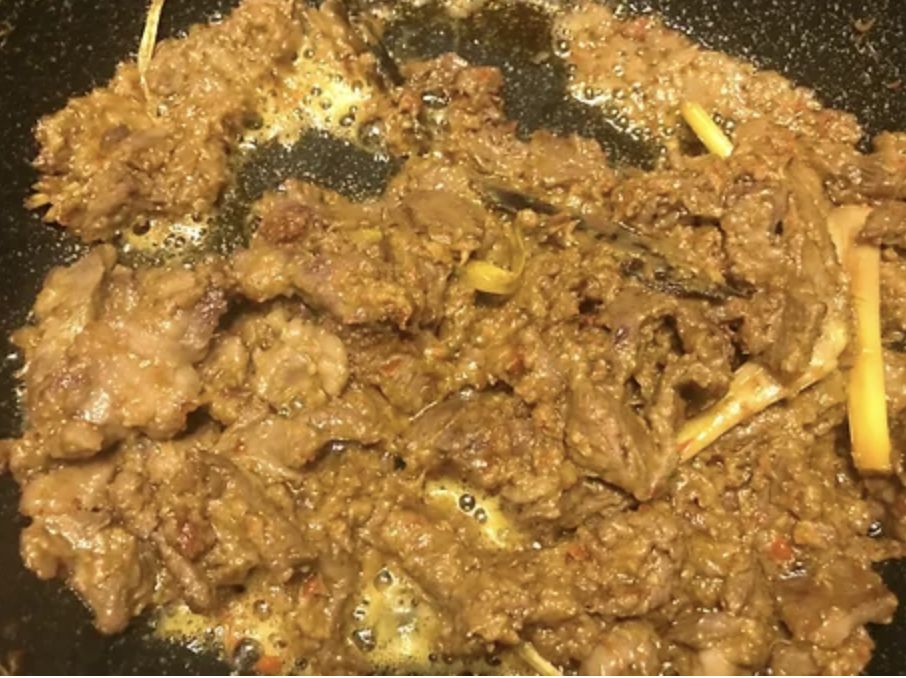 4. Just before we serve check the seasoning by adding fish sauce and a squeeze of fresh lime. When satisfied serve and add finely sliced kaffir lime leaves on top and enjoy with some freshly cooked rice and sliced cucumber.
Hope you enjoy my take on beef rendang!
Beef rendang usually takes up to 4 hours to make, for this recipe I use a premium cut of meat that cuts the cooking time right down. If you prefer you can use a cheaper cut of meat such as brisket and cook slower for 4 hours until the meat is soft. Using a cheaper cut of meat and cooking slower is a more traditional way of cooking rendang. This recipe would also work well in a pressure cooker, a key ingredient also you could add is kerisik, I could not find kerisik where I live but by adding it would give you an even more traditional flavour.
2 tbsp brown sugar or palm sugar