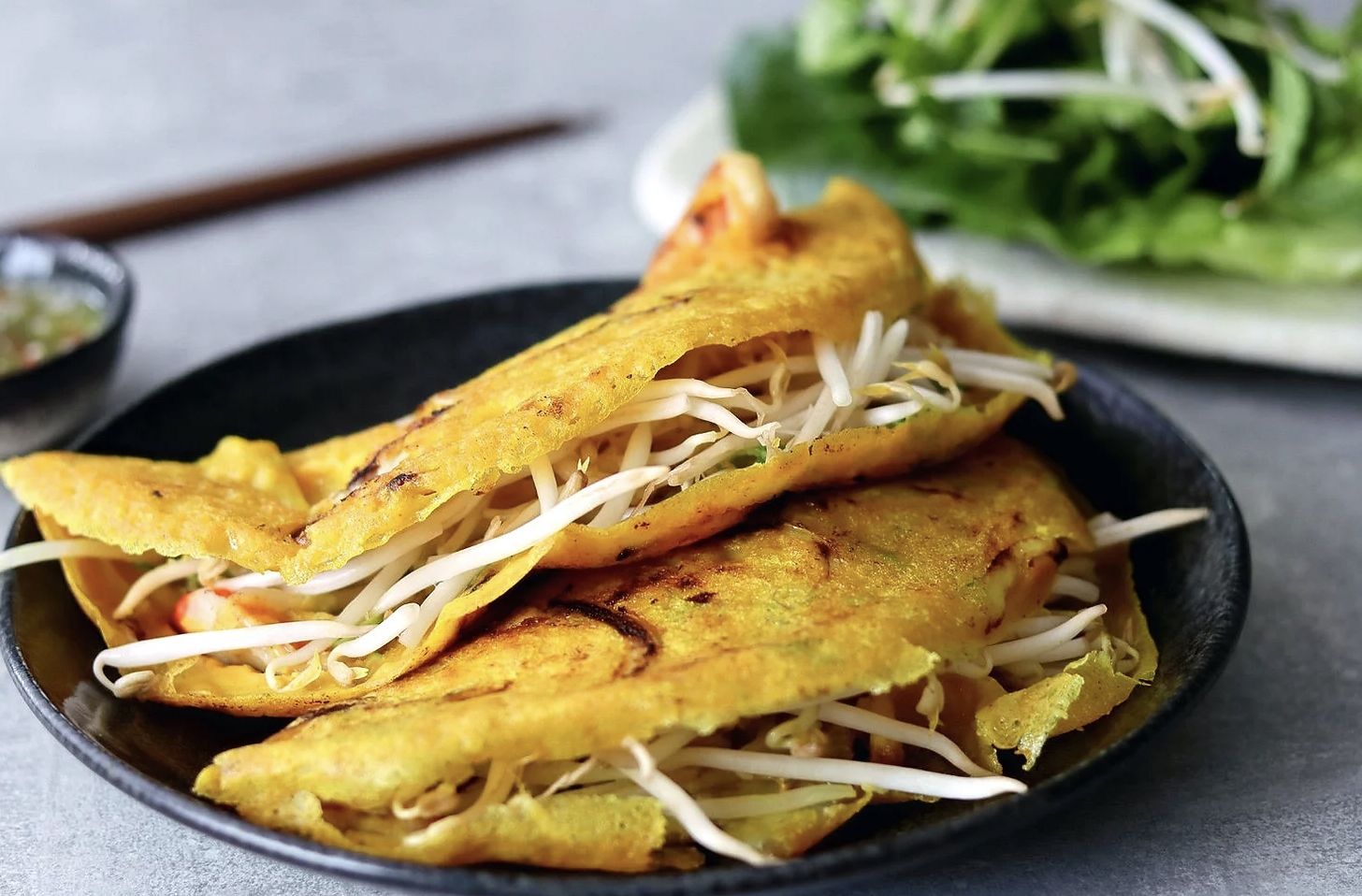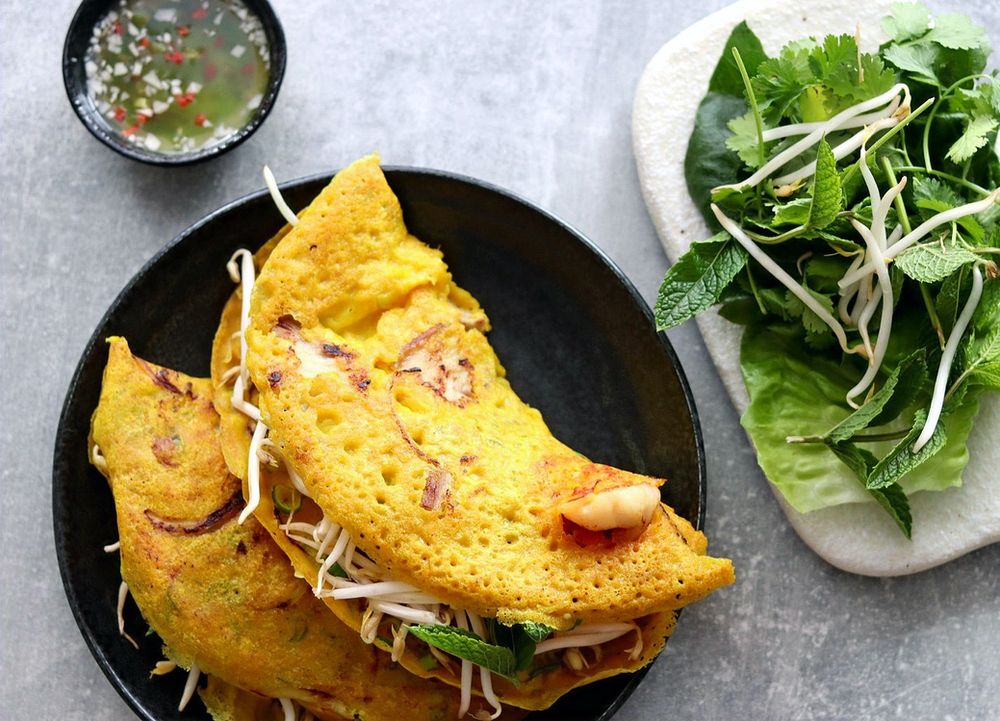 Banh Xeo for those of you that don't know is a crispy aromatic pancake made up of rice flour from the central region of Vietnam. What I love most about Banh Xeo is its mixup of texture and a lightness as the pancake is best eaten in a wrap made up of leaves, herbs and the pancake. As for filling then shrimp and thinly sliced pork is by far the most common, however, the filling possibilities are endless. With all that said let's make this special delicious dish!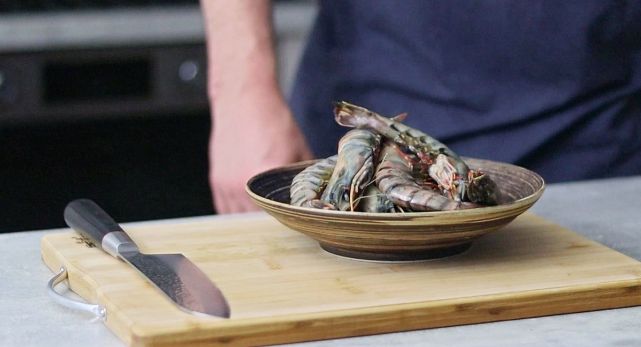 1. Let's begin by preparing the shrimp, if the tiger prawns you are using are de shelled and de veined then skip this part. Start by removing the heads then prize out the meat from the outer body shell (you can keep the heads for stock or aroma oil for future recipes). Next use a sharp knife to lightly score down the back of the shrimp to reveal the tract. Remove this and repeat for 12-15 shrimp then set them aside when prepared.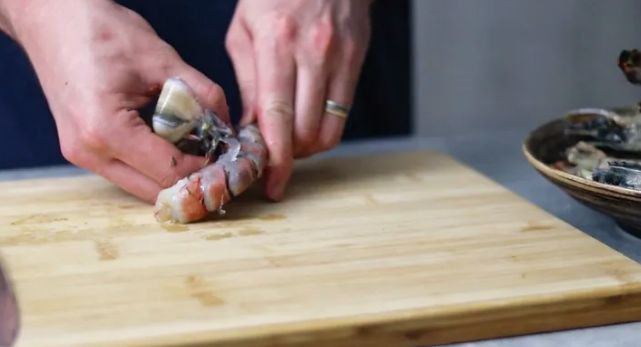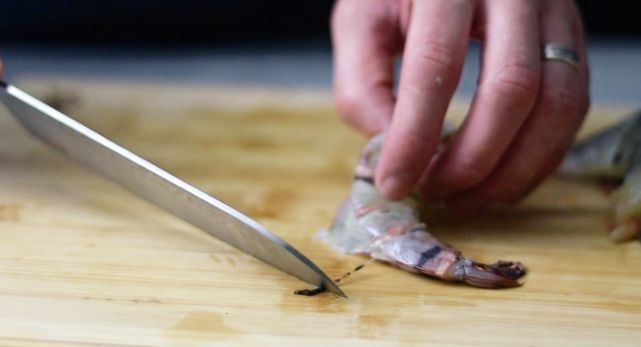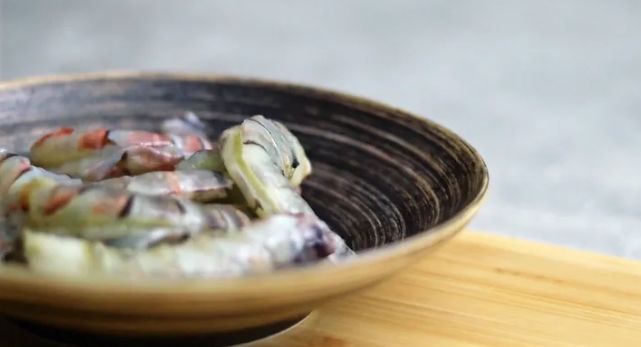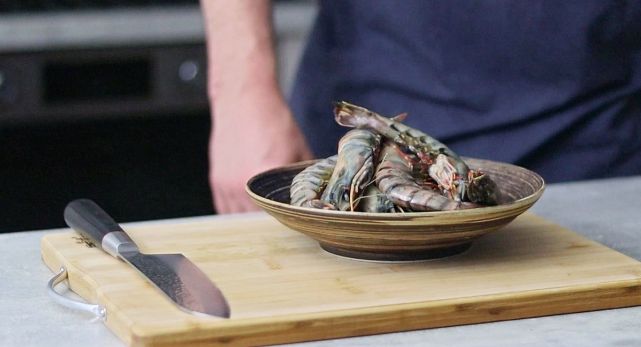 2. For the pork, remove any excess fat first then simply slice into thin bite sized pieces. The best method to get super thin slices is to pre part freeze the belly pork before slicing. Now that we have our sliced pork, add 1 minced garlic clove, 1-2 tbsps fish sauce, 1 tsp sugar and season with a pinch of salt. Mix well and set the pork to one side. The marinade is optional, however, I find it gives the pork a slight lift when cooked.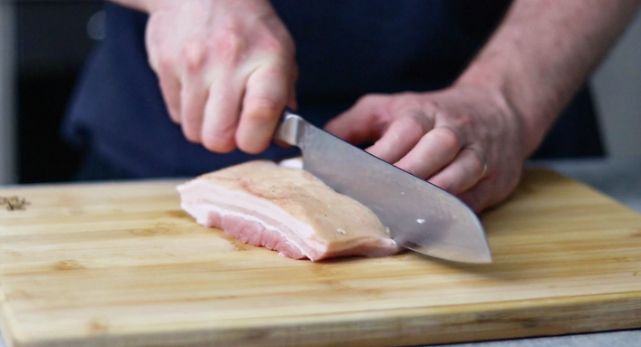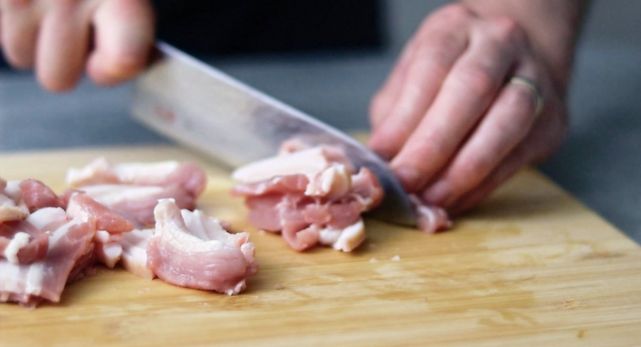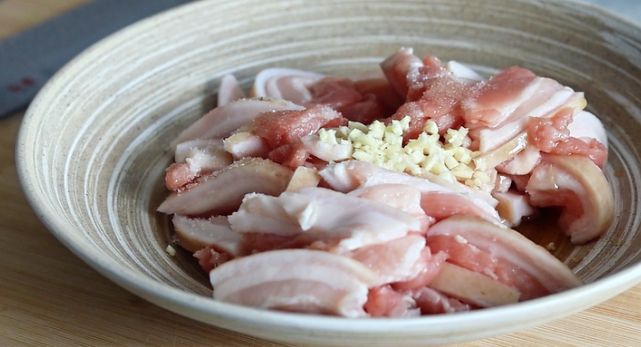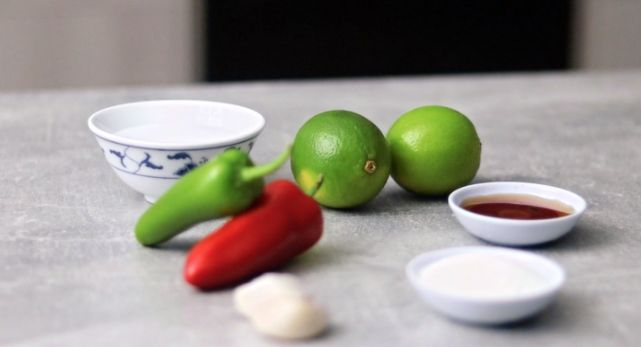 3. As far as dipping sauces go this one is super quick and simple and is also an extremely common dipping sauce in Vietnam. To make, in a small sauce pan add 10g of white sugar, 90mls water and 30mls of fish sauce. Place onto a medium heat and stir until the sugar is dissolved. Next, finely slice 1/2 red chilli, 1/2 green chilli and mince 1-2 garlic cloves then add to the liquid. Finish the dipping sauce by adding the juice of 2 limes then adjust the seasoning if needed. To season either add additional sugar for sweet, fish sauce for saltiness or lime for acidity. This can very from person to person and is simply based on your preference.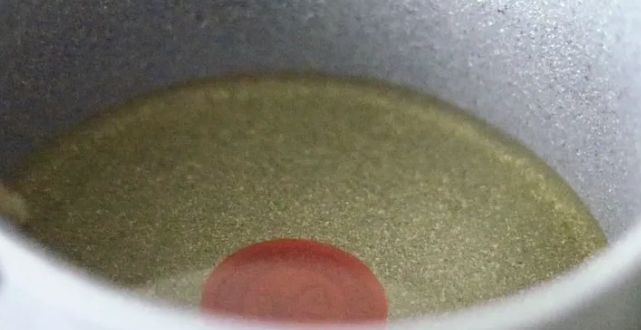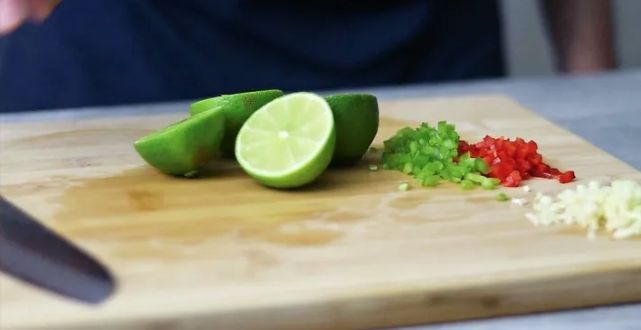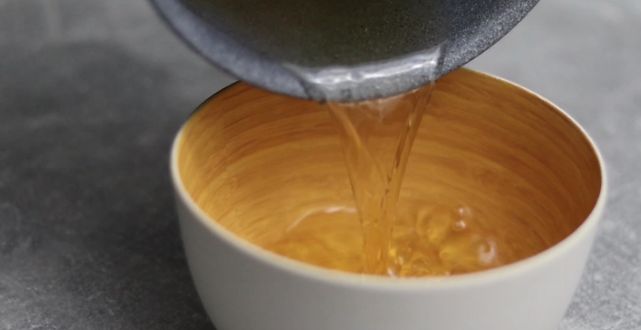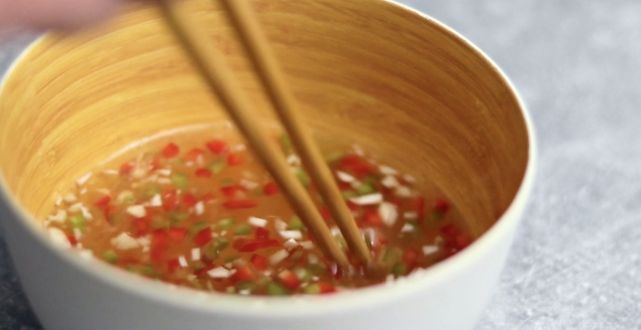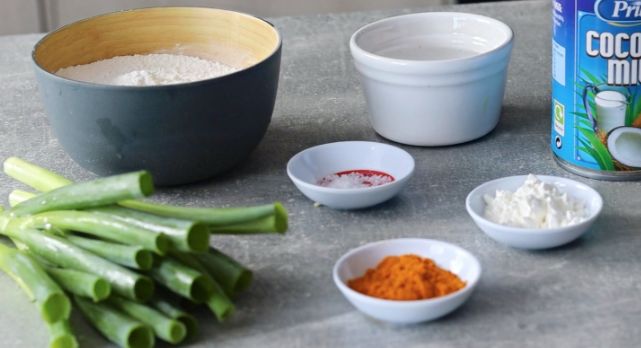 4. Now to make up the batter for the Banh Xeo, in a large mixing bowl measure then add 175g rice flour, 25g cornflour, 6g turmeric, and 5g sea salt. Mix all of the dry ingredients well then add 125g coconut milk, 100mls of soda water or beer (for the carbonation) and 90mls of warm water. Mix well until the batter becomes silky smooth and is at a consistency where it can just coat the back of a spoon. If too thick then simply add more soda water.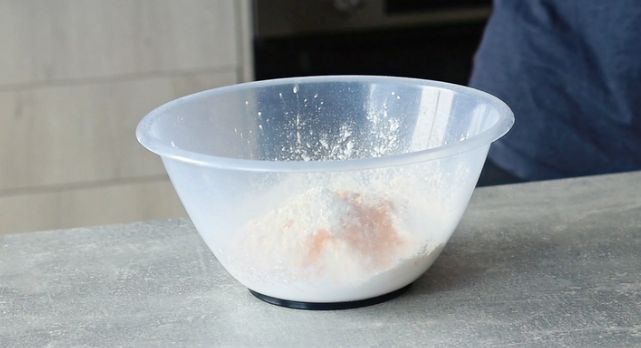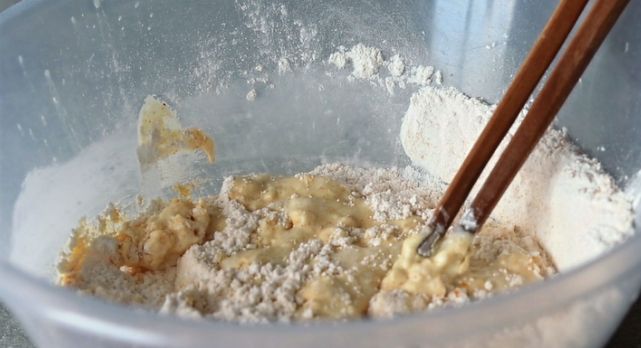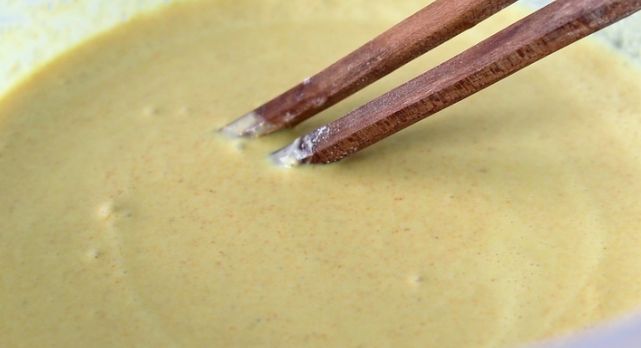 5. When the batter is at the correct consistency, finely slice the green part only of 4-5 spring onions then add and mix well to the batter. When mixed set the batter to one side to briefly rest and all that's left to do before cooking is to prepare a few herbs.
6. Just before we begin to cook, Banh Xeo is served with an abundance of fresh herbs and leaves acting as a wrap for the pancake. For this I simply washed and prepared 2 gem lettuces by removing the leaves and keeping them whole. Washed a bunch of beansprouts as we will add these to the pancake whilst cooking and wash some mint and coriander. As for additional herbs then Vietnamese shiso works perfectly or even Thai basil, however, I couldn't get hold of any for this recipe.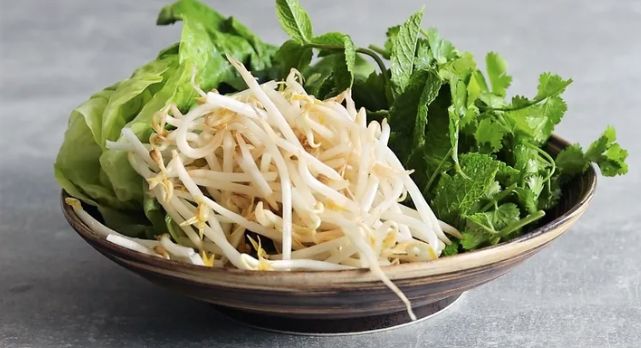 To Cook:
7. Now to cook and to bring everything together, place a medium sized shallow sauce pan onto a medium heat. Add just a touch of cooking oil then add a handful of sliced belly pork first. Fry on both sides for 2 minutes until the pork begins to caramalise. Next, add a few strands of white onion and continue to stir fry for a further minute to soften the onion. Now add a few of the shrimp and briefly stir fry until the shrimp begins to coon and take colour.
8. Next to add the batter, first mix well then add 1-2 ladles of the batter to the pan and turn the heat down to low. Swirl the pan to ensure that all of the batter coats a thin layer on the bottom of the pan then add a generous handful of beansprouts over the pancake. Add a lid over the top of the pancake and cook for 1-2 minutes.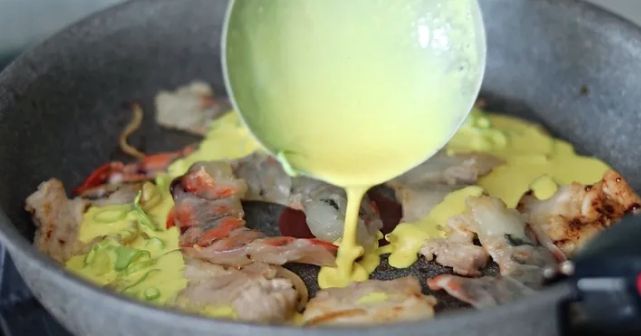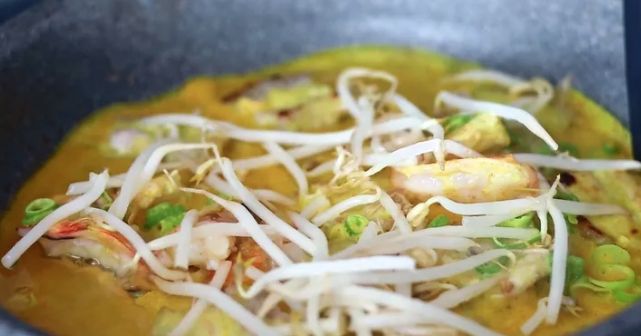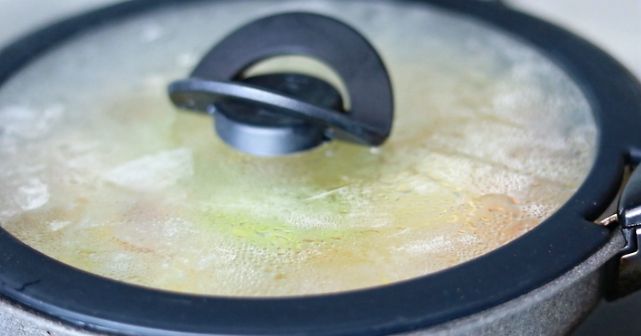 9. After 1-2 minutes remove the lid from the pan and at this point the pancake should have begun to loosen from the base of the pan. Drizzle lightly around the outside of the pan with a touch of oil and turn the heat up to medium high. From this point we want to hear the Banh Xeo begin to sizzle which is also know as Xeo. Cook for a further 2 minutes then when ready ease and fold the pancake in half using a spatula to enclose the filling. Continue to fry the Banh Xeo until nice and crispy then when ready remove from the pan and repeat this process until all of the batter is used. Usually the best way to do this is to have multiple pans going at one time…
10. To serve layer the Banh Xeo onto serving plates and serve with the Nouc Cham and some fresh herbs and leaves also. To eat, cut the Banh Xeo into manageable pieces then use a leaf to hold the Banh Xeo and a few herbs and roll up like a cigar. Dip in the Nouc Cham and nourish…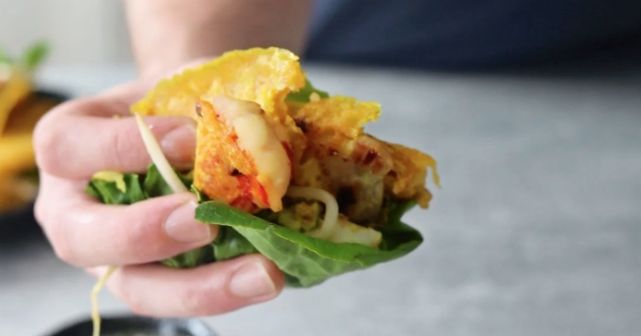 As for fillings then traditionally though out big cities in Vietnam then pork and shrimp are used, however, towards the coastal areas only seafood is added. Regardless scallops, squid, chicken or tofu would also work perfectly…Have fun making Banh Xeo and as always peace!
4 spring onions (green part only)