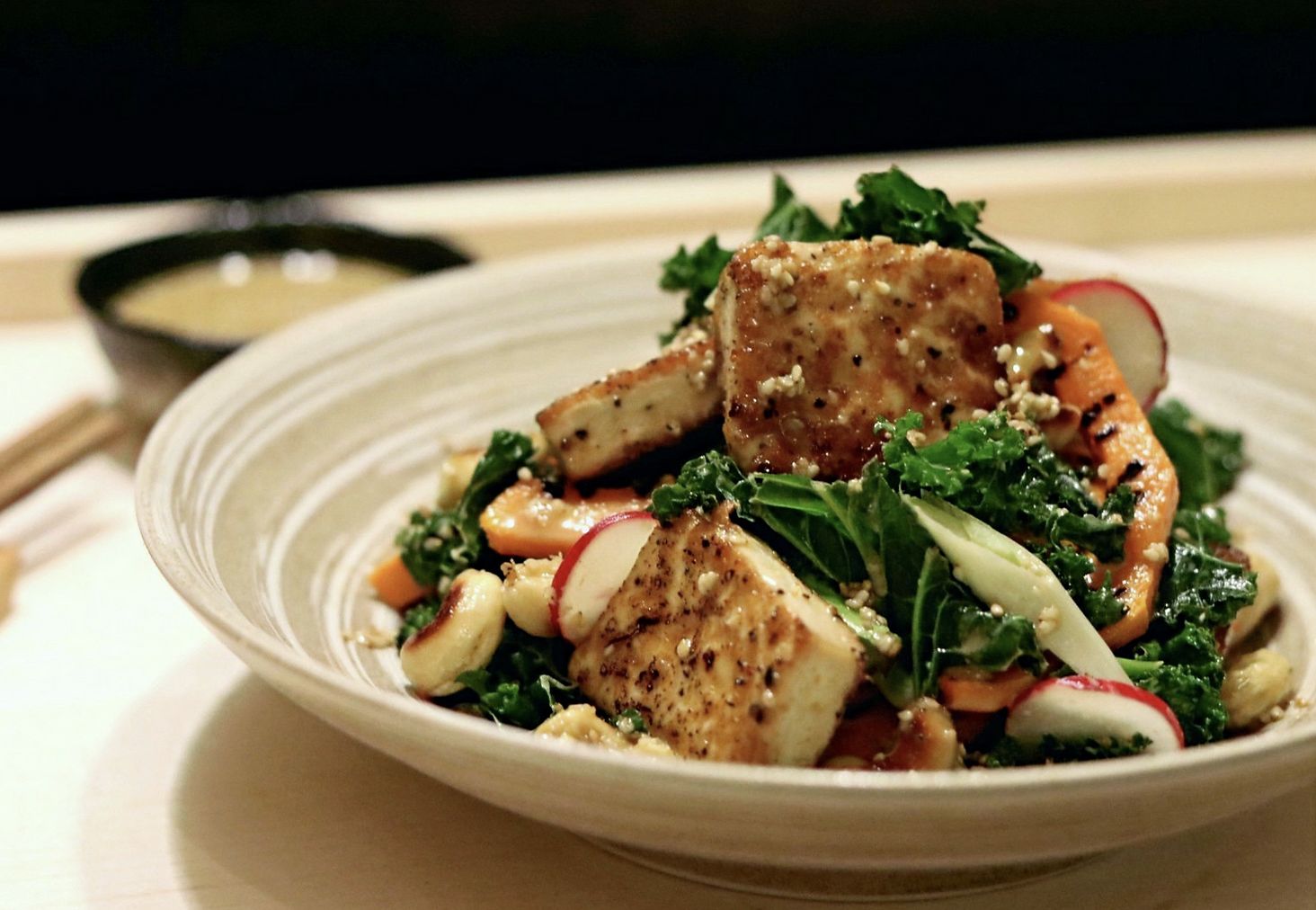 The process for this recipe was to create something healthy, light, and tasty. Tofu is great when done properly and I feel a warm mixed vegetable salad is the perfect salad to go with tofu. For the vegetables, I wanted to char as many ingredients as much as possible to not only add a little extra flavour but to incorporate more texture into the dish. There's something I find about charred vegetables that's quite delicious! For the dressing, I went for a fairly traditional salad dressing with Japanese mayonnaise as a base to lift the dish slightly. Let's cook!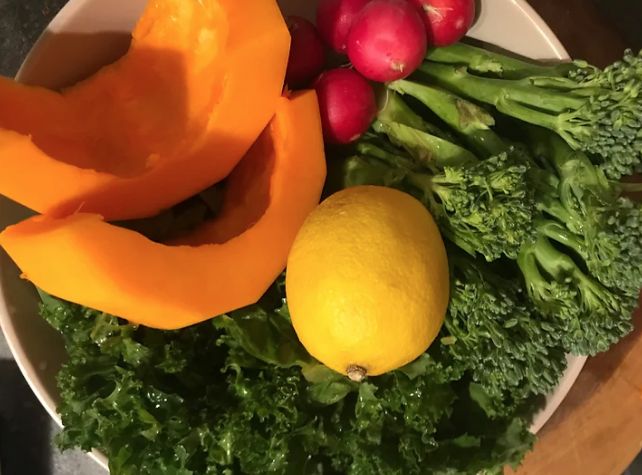 1. Lets begin this recipe with blanching some of the vegetables, place a large pan of water onto a high heat and bring to a boil. When boiling trim and add the tender stem broccoli first and cook for 1 minute until al dente. When blanched remove the tender stem from the boiling water and chill under cold water to stop the cooking process. Next using the same water add washed kale and cook again for 1 minute. When ready drain from the water and refresh with cold water. Place the blanch tender stem and kale to one side for now.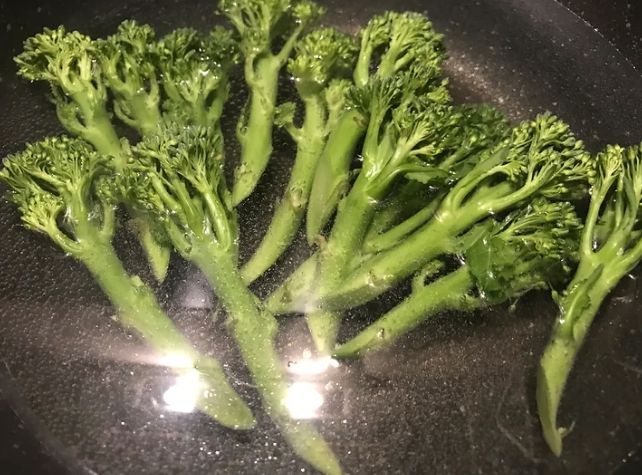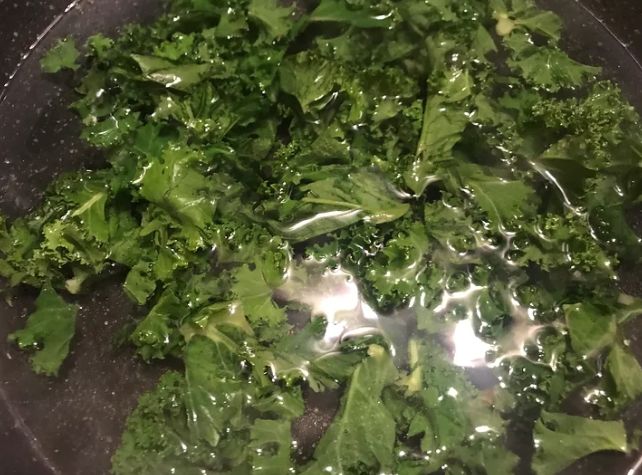 2. Now to cook the butternut squash, remove the seeds and outer skin first then cut into long slices. Add the prepared squash raw directly onto a hot griddle pan and char either side until cooked. When cooked add to a large salad bowl then add the blanched tenderstem to the griddle and again char until cooked. For the kale pan fry in a dry pan on a high heat until crispy. When all of the salad components are ready add to the large salad bowl. If you do not have a griddle pan then simply dry fry all ingredients in a hot pan until charred.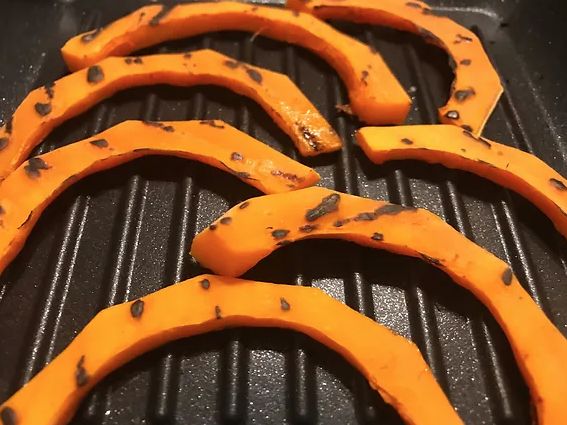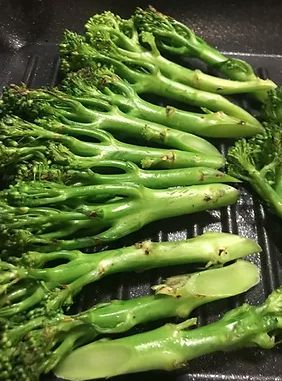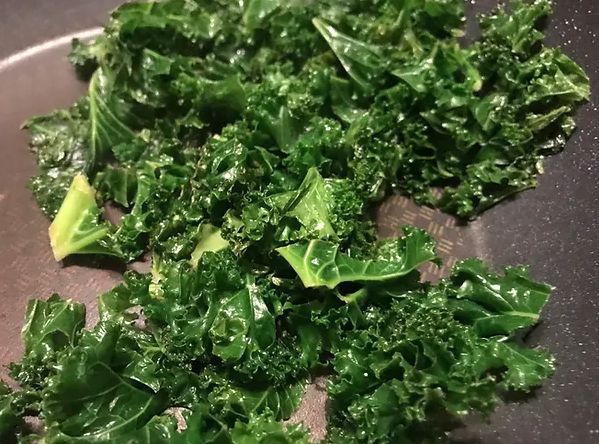 3. Now that the bulk of the salad is ready we can now move onto the tofu, remove from the packaging and place onto kitchen paper to try to remove more of the moisture. We want the tofu to be as dry as possible as this will make it easier to fry. Now slice the tofu into bite sized pieces then season with salt and pepper. Place the tofu into a hot pan with a drizzle of cooking oil and fry either side until golden brown. When ready season with a pinch of chilli flakes (optional) and some freshly grated lemon zest.
4. Last component to make before serving is the dressing, begin by toasting 3 tbsps of sesame seeds until nice and aromatic. Place the sesame seeds into a pestle and mortar and roughly grind. Next in a small bowl add 3 tbsps of mayonnaise, 2 tbsps sesame oil, 1 tbsp mirin, 1 tbsp rice vinegar, 1 tbsp light soy, 1 tbsp white sugar, 1/2 lemon juice and finally all of the ground toasted sesame seeds. Mix well with a small whisk then when ready place to one side.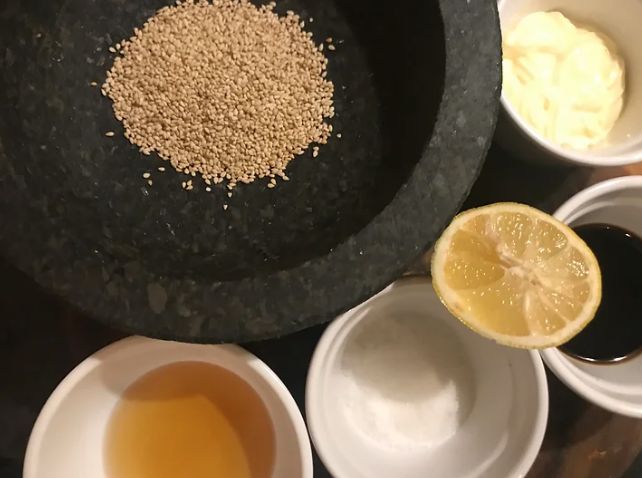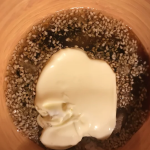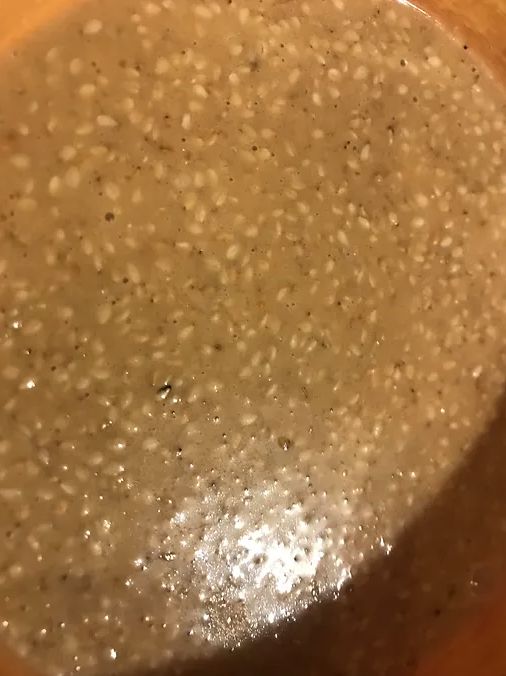 5. Just before we serve toast a handful of cashew nuts and season with a pinch of salt. Finely slice some spring onion and radish. Now add the cashew, spring onion and radish to the cooked warm salad we prepared earlier. Add a few tbsps of the sesame dressing to the salad and mix well. Finally add the cooked tofu and season with some freshly grated lemon zest. Hope you enjoy this simple healthy recipe!!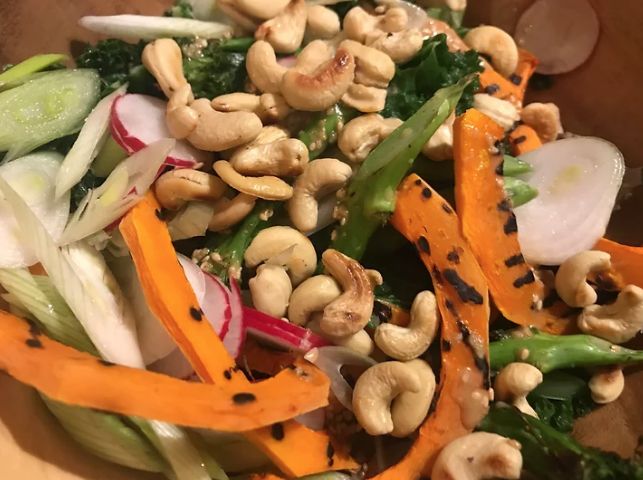 As for what other vegetables would work well then you could also use aubergine, sweet potato, cauliflower, chicory, pak choi etc…If tofu isn't your thing then you could simply leave it out and serve it as a simple salad instead. The dressing works really well with these vegetables and works great with that charred aroma. Have fun making this super simple and healthy dish!
sea salt and black pepper
3 tbsp toasted sesame seeds
3 tbsp organic egg free mayonnaise