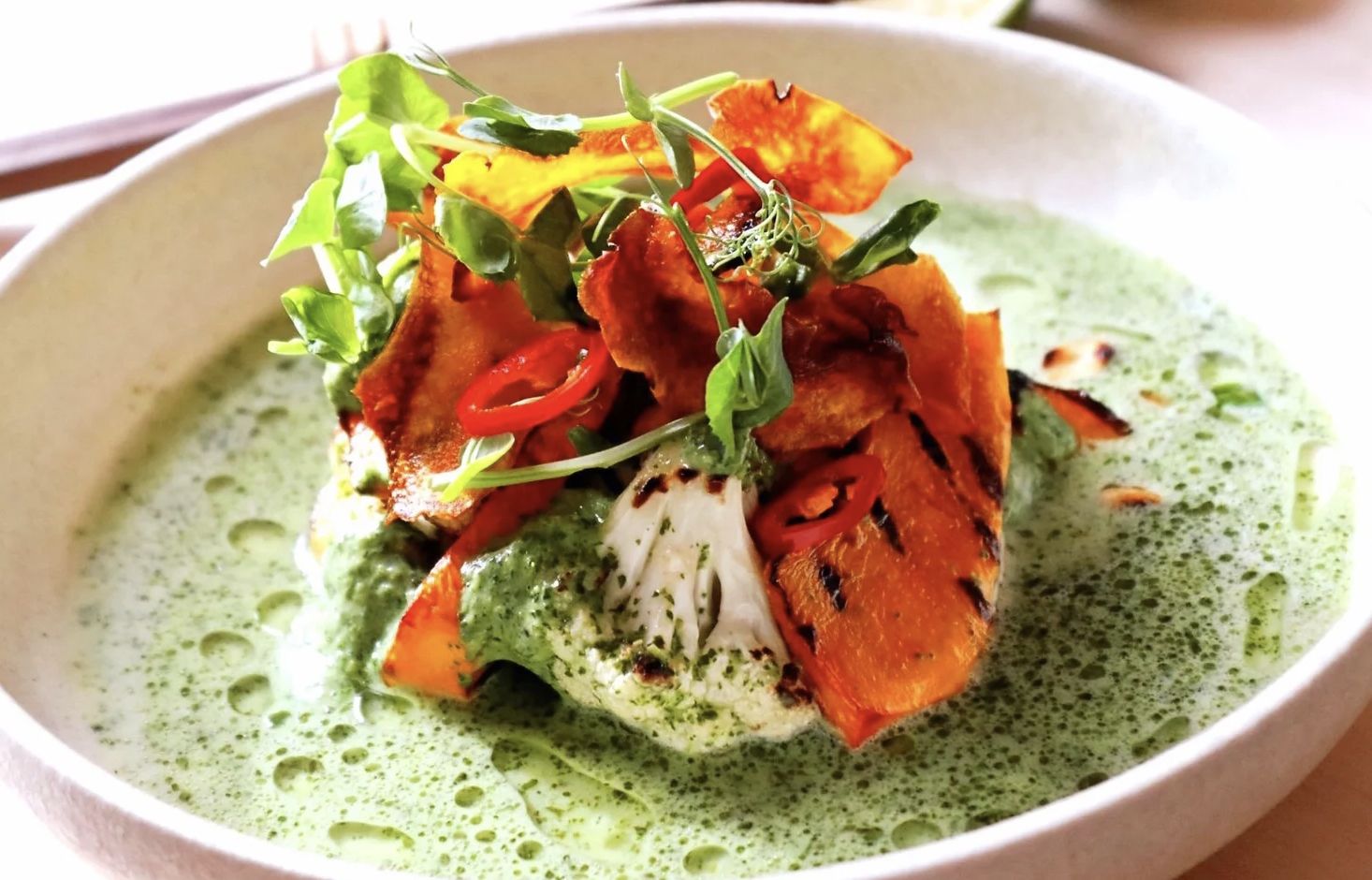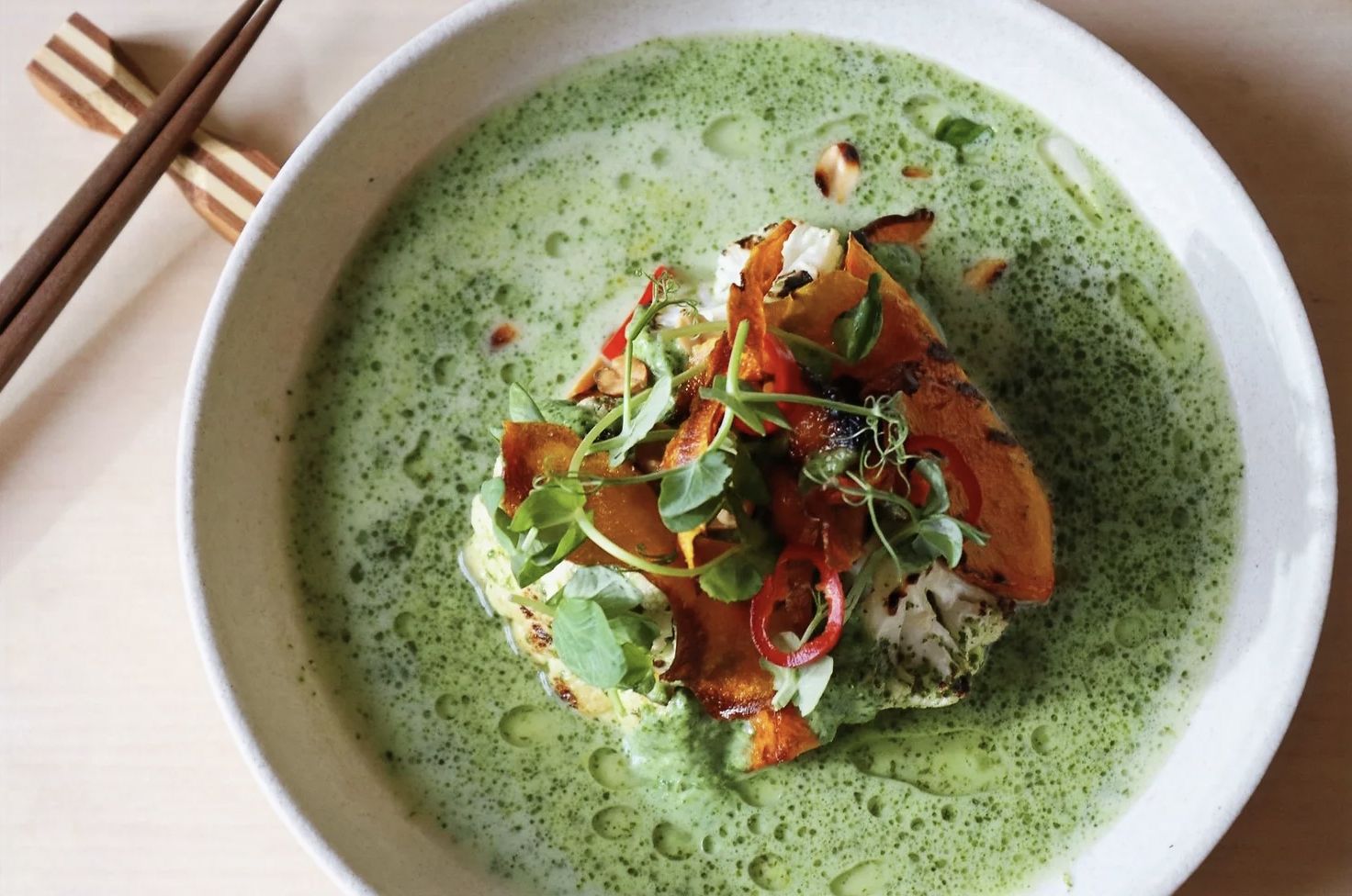 For this recipe, I wanted to create a vegan dish that's not only light to eat but packed full of aromatic Thai flavours. For the curry, I wanted to make this in 2 parts to add maximum flavour and to literally split and emulsify the curry to make it much lighter and aerated. Cauliflower and pumpkin work so well with Thai flavours, therefore, I simply grilled these to keep things nice and pure with a little extra char aroma. The outcome of this style of curry is intense flavour, lots of texture and a light and healthy curry. With all that said let's get straight into it!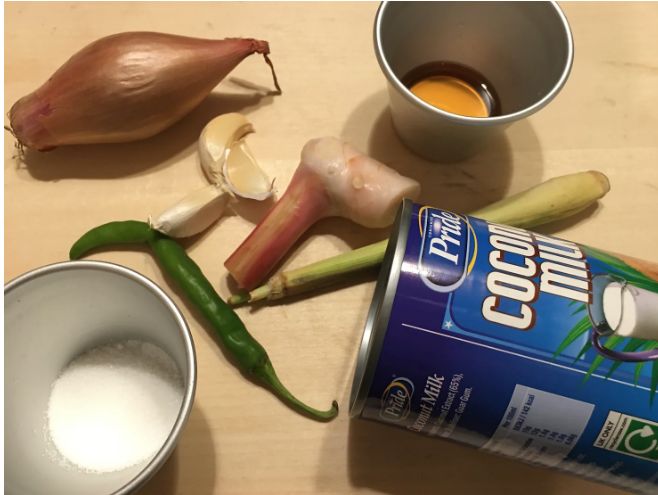 Coconut Curry:
1.Let's start off this recipe by making up the broth, in a saucepan add 400ml of coconut milk and place onto a low heat. Next we want to infuse the broth by adding the aromats, roughly peel and slice 1 shallot, bruise and slice 1 lemongrass, roughly slice 10g of galangal or ginger then peel and crush 3 garlic cloves. Add all of the aromats to the coconut milk then top up with approximately 200ml of water. Allow the broth to slowly simmer away without a lid on for 30 minutes.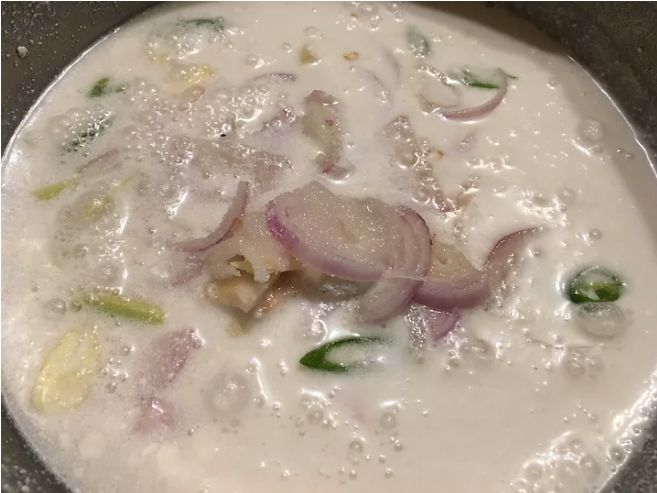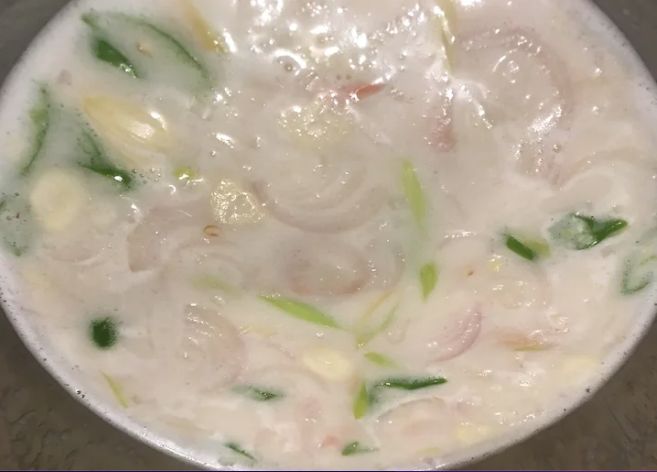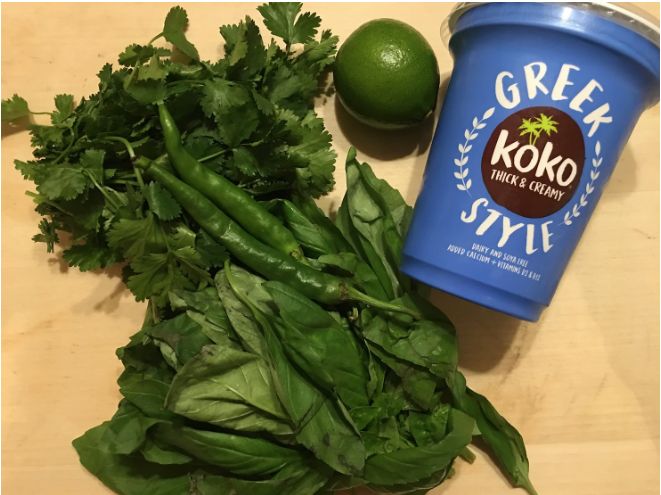 Herb Yogurt:
2. Now to make the next part of the sauce which we will use to emulsify into the coconut milk at the very end. I chose a vegan free yogurt to add more body and richness to the broth, however, feel free just simply use a neutral cooking oil if you wish. Using a food blender add 200g of greek yogurt, 1 bunch of chopped coriander, 1 bunch of basil, 2 green chillies, the juice and zest of 1 lime and 2 tbsp of vegan fish sauce or 1 tsp salt. Blend all together until the herbs become fine then adjust the seasoning if needed. Place the yogurt to one side and will we come back to this later.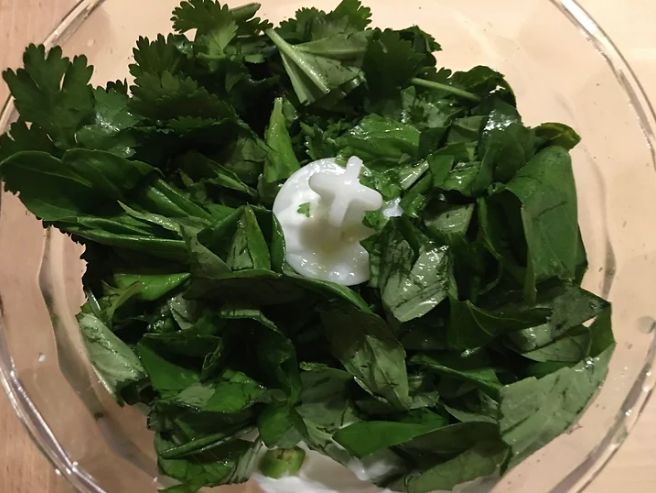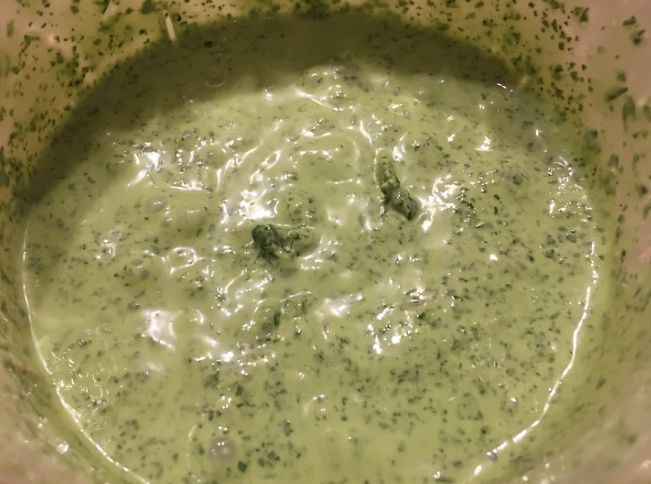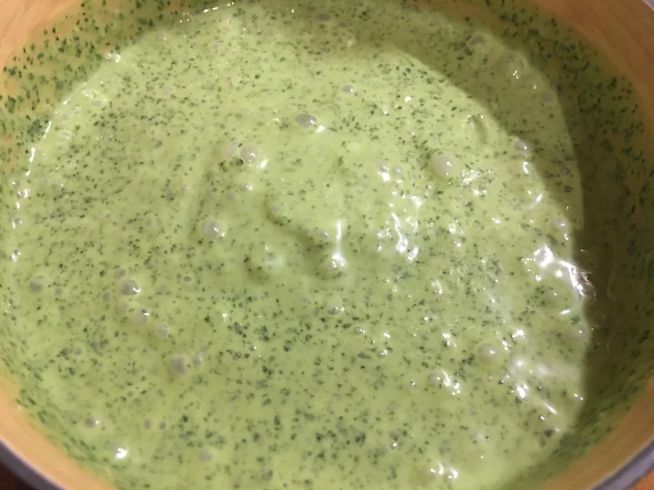 3. Just before we move onto cooking the vegetables we want to make a few additional toppings to garnish. Add 50g of peanuts to a dry pan until toasted, when ready lightly season with salt and place to one side. To pickle the chilli, in a small bowl add 1 tbsp of white sugar and 3 tbsp of rice vinegar. Mix well until the sugar dissolves then add 1 finely sliced chilli. Allow to lightly pickle until we are ready to serve.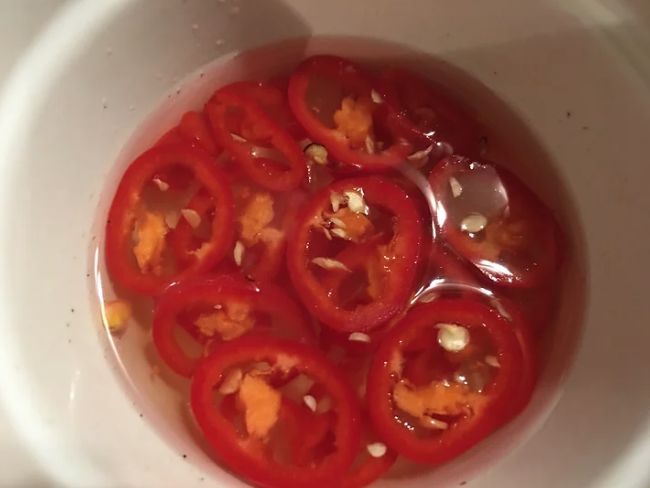 Pumpkin and Cauliflower:
4. Starting with the pumpkin we want to begin by peeling with a knife and removing the seeds with a spoon. Next cut the pumpkin into 4 equal wedges, we will use a 1/4 of the pumpkin to make pumpkin crisps that will give the dish a little more texture. Use a peeler or mandolin to shave thin strips from the pumpkin. and for the remaining 3/4 cut into bite sized pieces. For the cauliflower simply break off the florets and again cut into bite sized pieces.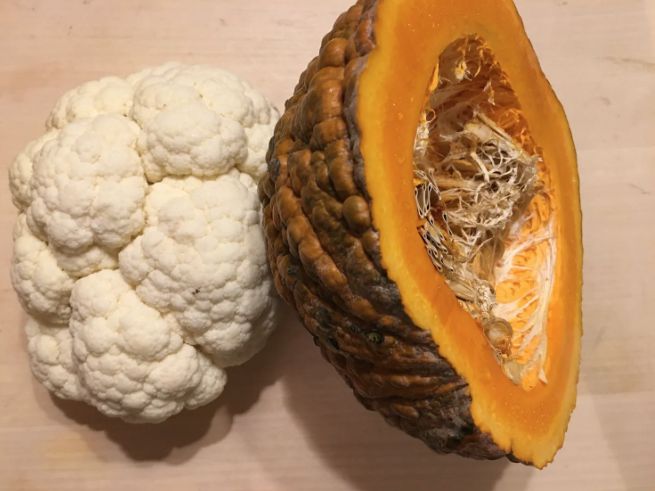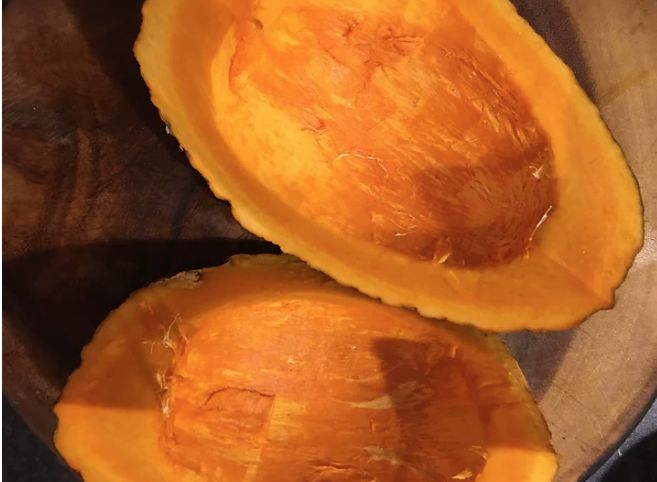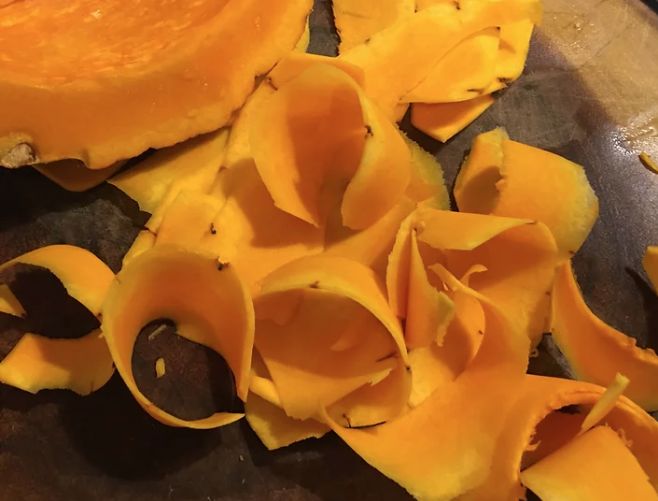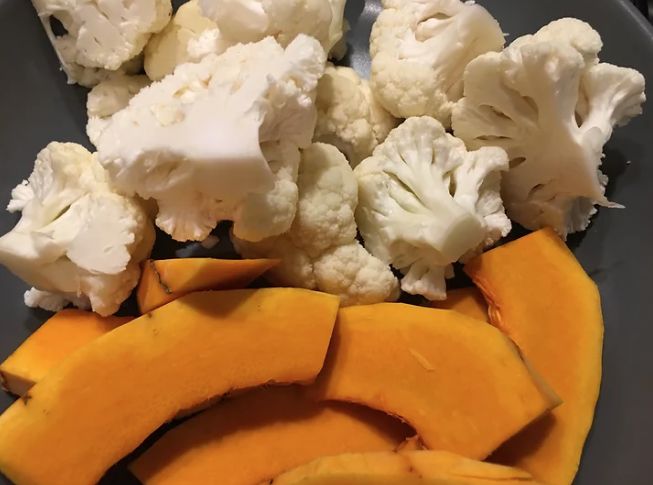 5. To make the pumpkin crisps add a approximately 100ml of oil to a small pan then place onto a high heat. When the oil temperature reaches 170°c add the pumpkin shavings and fry for 3-5 minutes or until golden brown. When ready carefully remove the pumpkin crisps and drain onto kitchen paper. Season the crisps lightly with a touch of salt and white sugar.
6. To cook the cauliflower and pumpkin we want to cook on a griddle to give a nice char to the vegetables. Lightly brush a griddle pan or regular pan with oil and place onto a medium to high heat. When hot add the vegetables and simply sear until fully cooked. When cooked lightly season with salt and we can now finish the broth and plate up.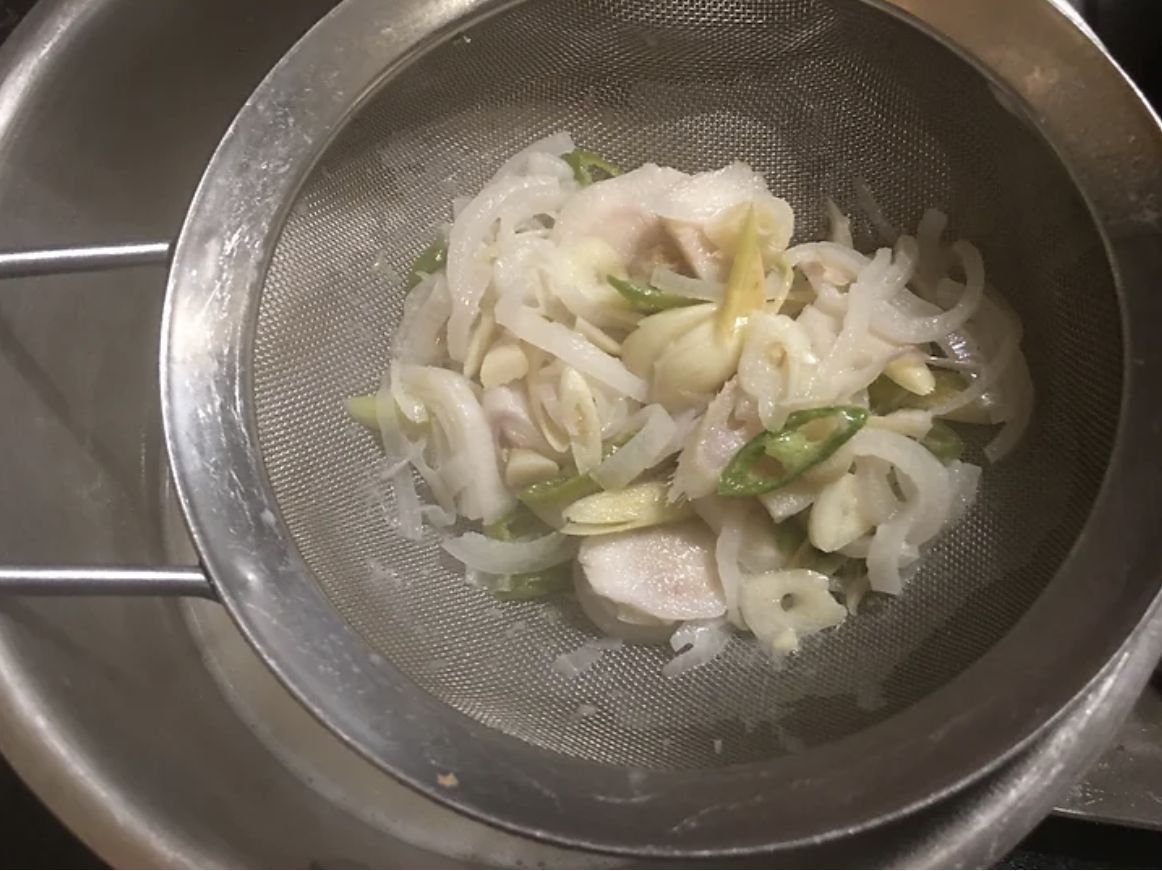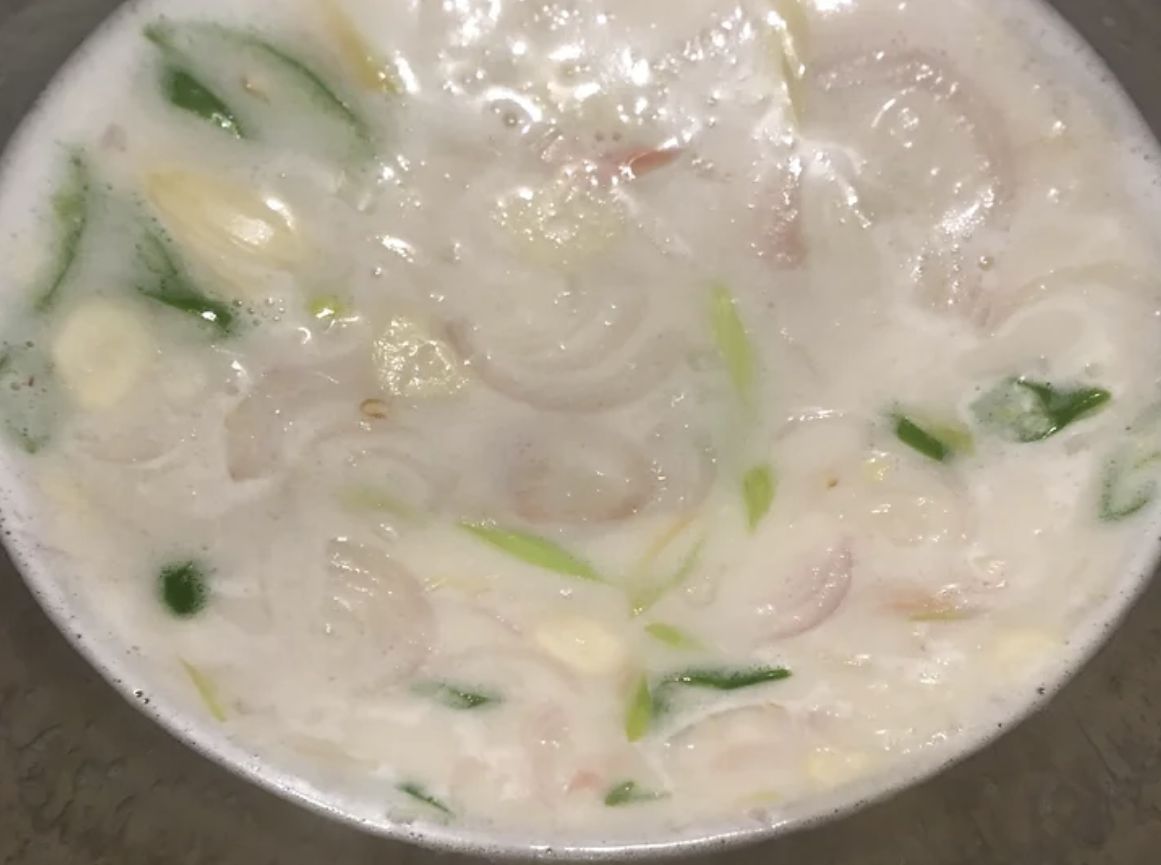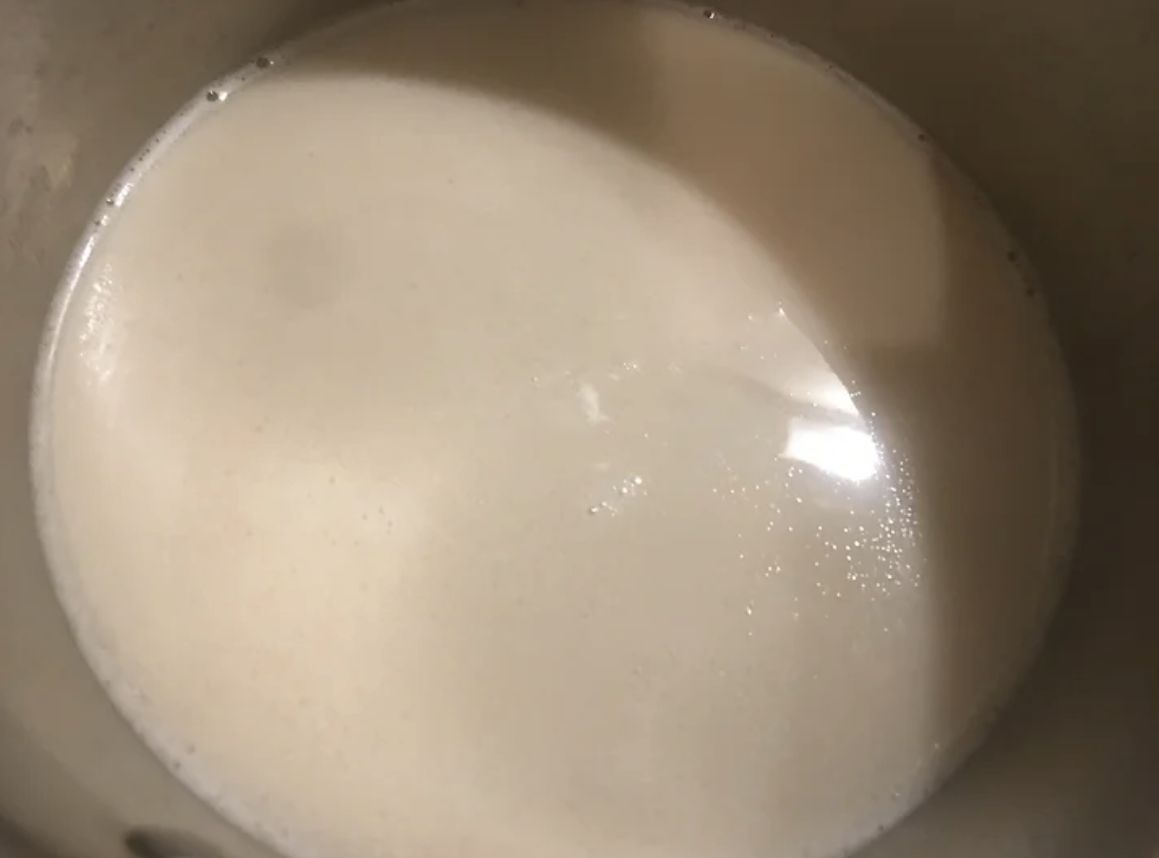 7. Going back to the coconut broth, after approximately 30 minutes the coconut milk should be nicely infused. To season add 2 tsp of white sugar, a squeeze of lime juice and 1-2 tbsp of vegan fish sauce or a pinch of salt. When seasoned pass the coconut broth through a fine sieve into a fresh small saucepan and place back onto a low heat to keep warm.
8. To finish the broth and the dish we now want to create an emulsion by adding the herb yogurt to the coconut broth. Remove the broth from the heat then add 2 heaped tbsps of the herb yogurt to the broth. Whisk in the yogurt until combined then add 50ml of cooking oil to almost split the curry.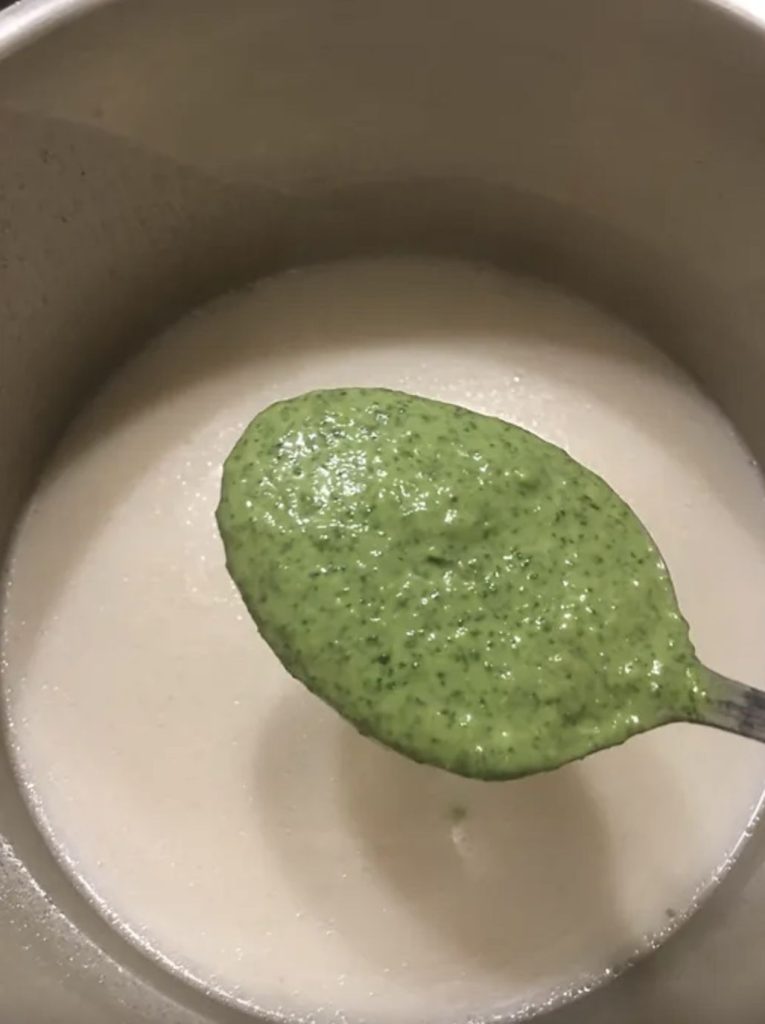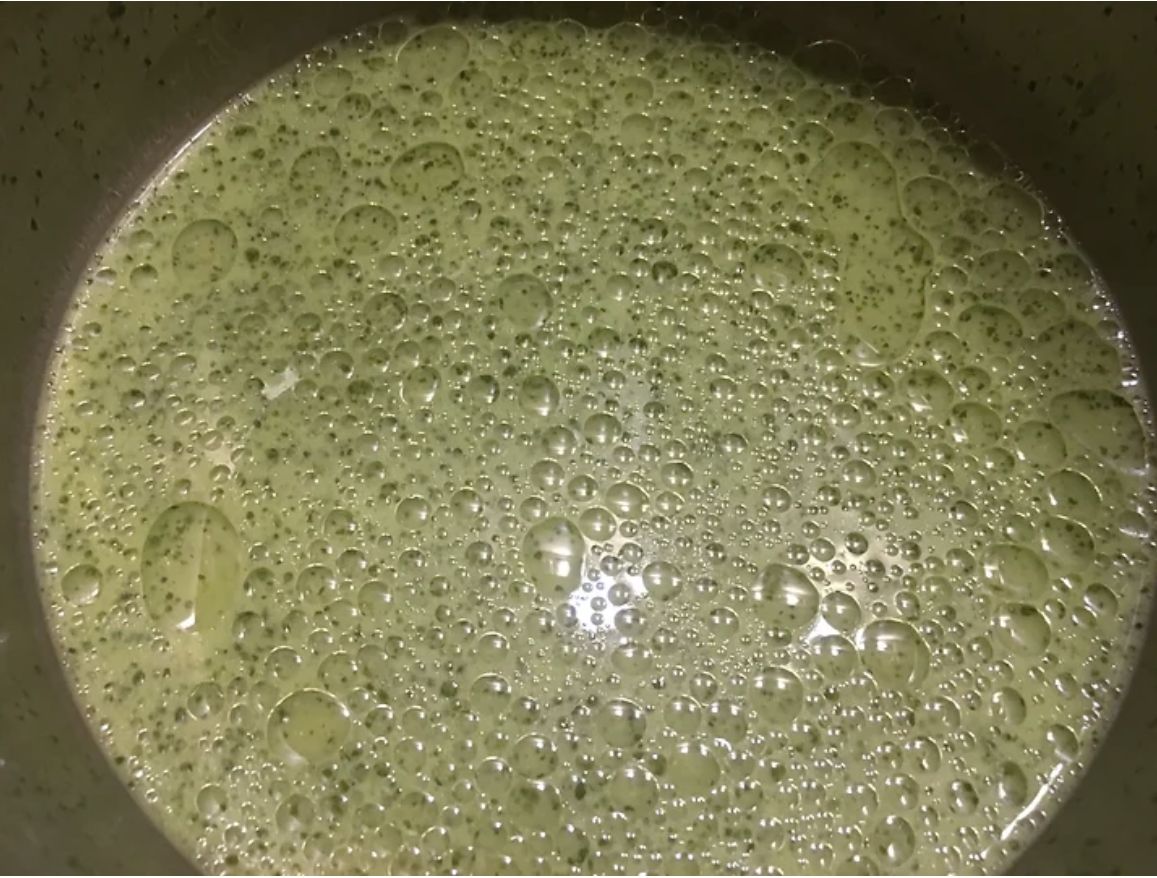 9. Now to serve, add a spoon of the raw herb yogurt first then top with the grilled pumpkin and cauliflower. Then drizzle over the curry emulsion and top with some pickled red chilli, toasted peanuts and some pumpkin crisps. Add a few optional herbs over the top and nourish. Hope you like this simple, delicious and healthy take on a light Thai curry.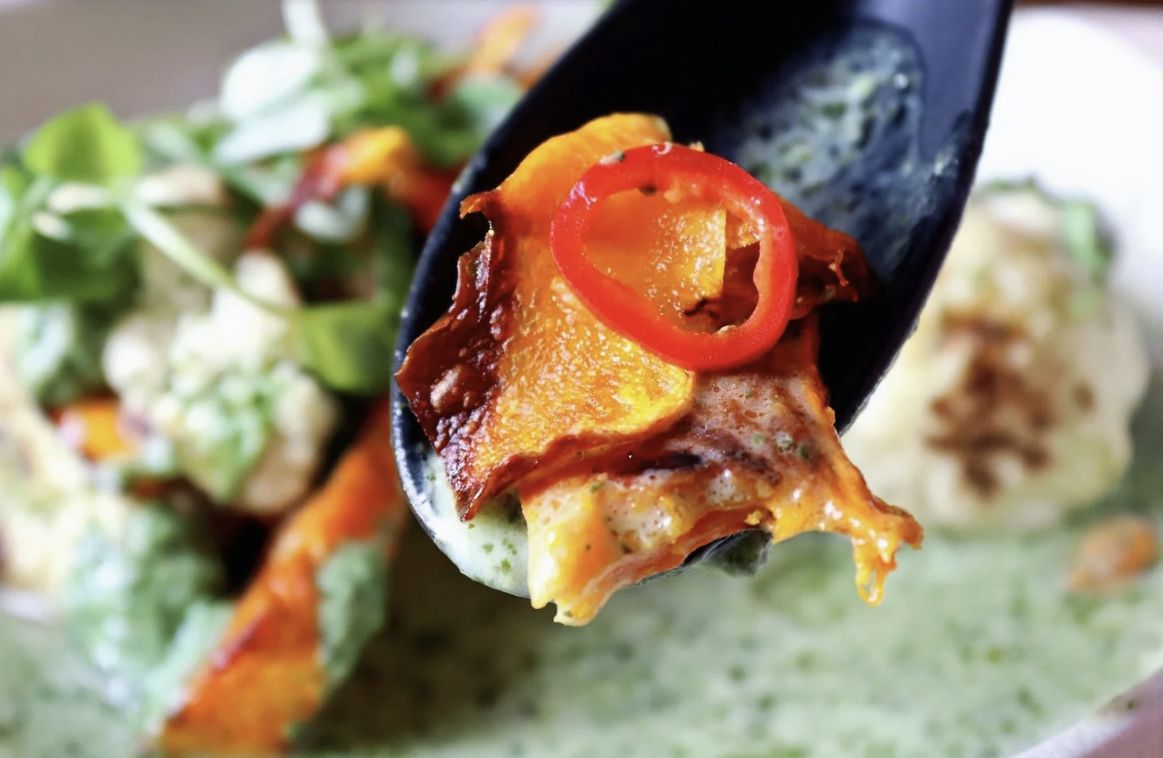 Instead of using pumpkin or cauliflower then sweet potato, squash, leafy veg, aubergine, various mushrooms would also work perfectly. If you cant get hold of vegan yogurt then simply use a neutral cooking oil instead to make a herb oil and use the same method to emulsify at the end. Have fun with this one and peace!
Prep Time 30 mins / Cook Time 45 mins
1/4 medium sized cauliflower
2 tbsp vegan fish sauce or 1/2 tsp salt
2 tbsp vegan fish sauce or 1/2 tsp salt