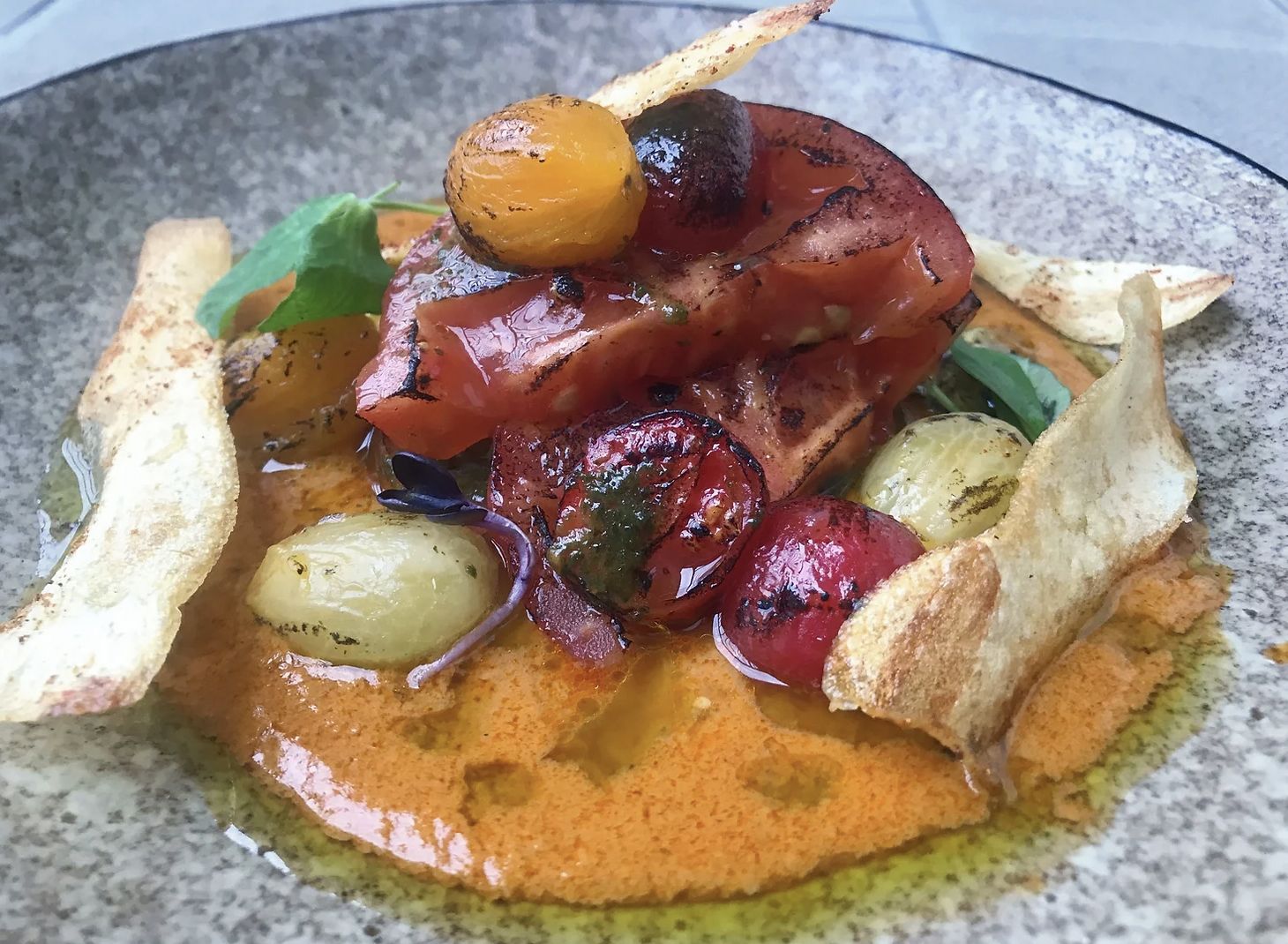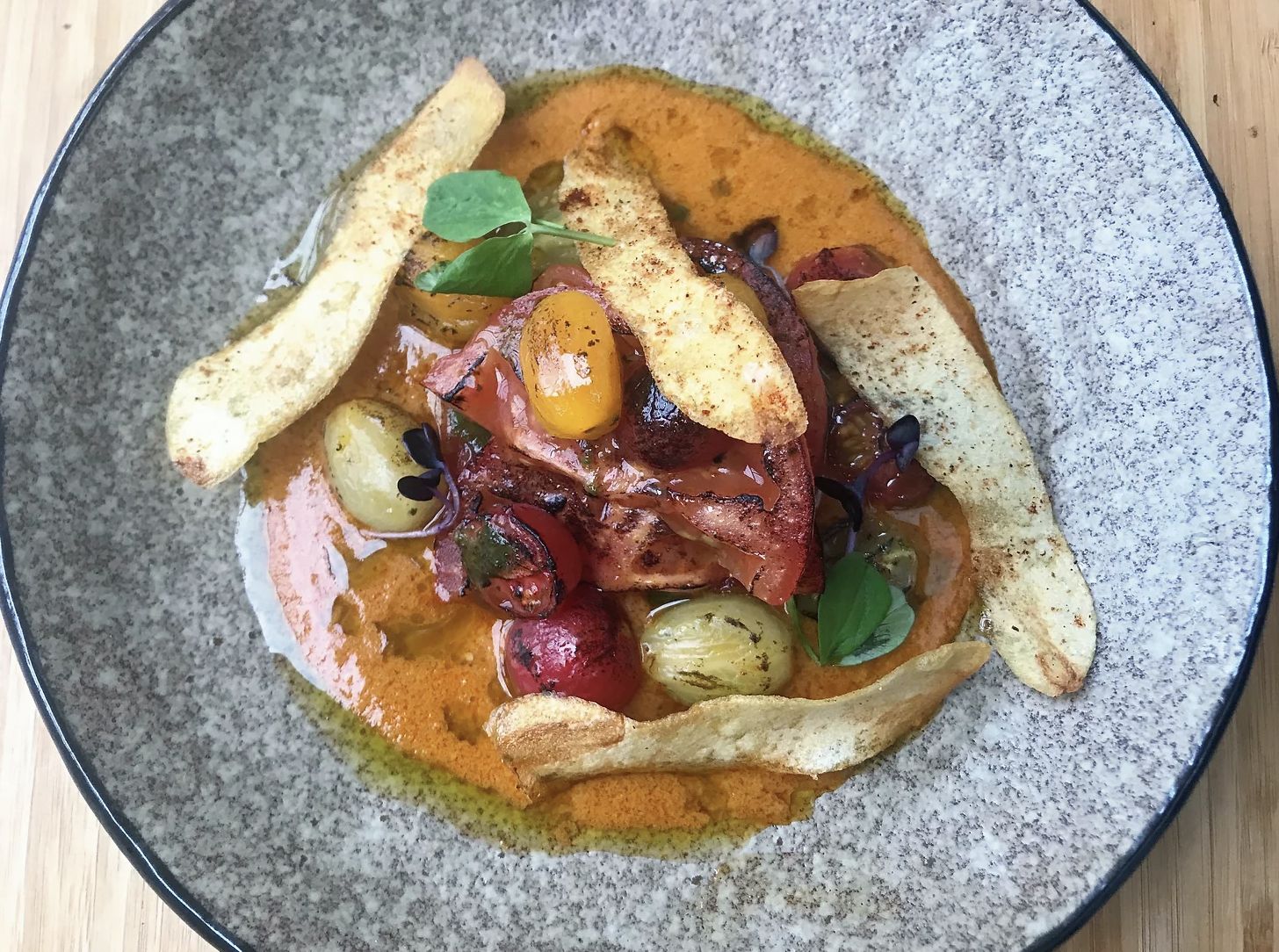 For this Massaman curry, I decided to go against the usual Massaman curry that usually contains beef and potatoes and replace it with tomatoes. For this recipe, I drew my inspiration from the original dish but I decided to go with various tomatoes to make the dish healthier and much lighter. Sometimes I feel vegetables take a sideline within a dish, therefore it was cool to highlight the beauty of tomatoes for this dish. You can really take what you want from this recipe as there are many different cooking methods and recipes within! Let's cook!
Let's start by making the curry paste, in a dry pan add 4 cloves, 1 cinnamon stick, 1 tbsp cumin seeds, 1/4 tsp grated nutmeg, 1 tbsp coriander seeds, 5 cardamon pods and 1 tbsp of turmeric. Toast the spices for around 2-3 minutes until fragrant. When ready add the spices to a pestle and mortar and remove the seeds from the cardamon pods. Place the cinnamon stick to one side for now then grind the spices until fine and set to one side.
2. For the second part of the curry paste in a dry pan add 5 shallots, 10 dry red chillis, 1 deseeded red chilli, 2 lemongrass stalks, a 4cm piece of galangal and 5 peeled garlic cloves. Dry fry on a high heat until fragrant (approximately 5 minutes). When ready add to a food processor then also add the spice powder we made earlier. We can now add the coriander stems and a handful of toasted peanuts to the blender and pulse until a paste is formed. When ready remove from the blender and place the curry paste to one side.
3. To cook the paste add to a pan with a drizzle of cooking oil. Fry the paste on a medium heat for approximately 10 minutes until the paste becomes fragrant and darker in colour. Now add 1 tbsp of tomato puree, 1 tbsp palm sugar, the cinnamon stick, dried tamarind, a pinch of salt and 250ml of coconut milk. Turn the heat down to a low simmer and cook for 30-45 minutes stirring occasionally.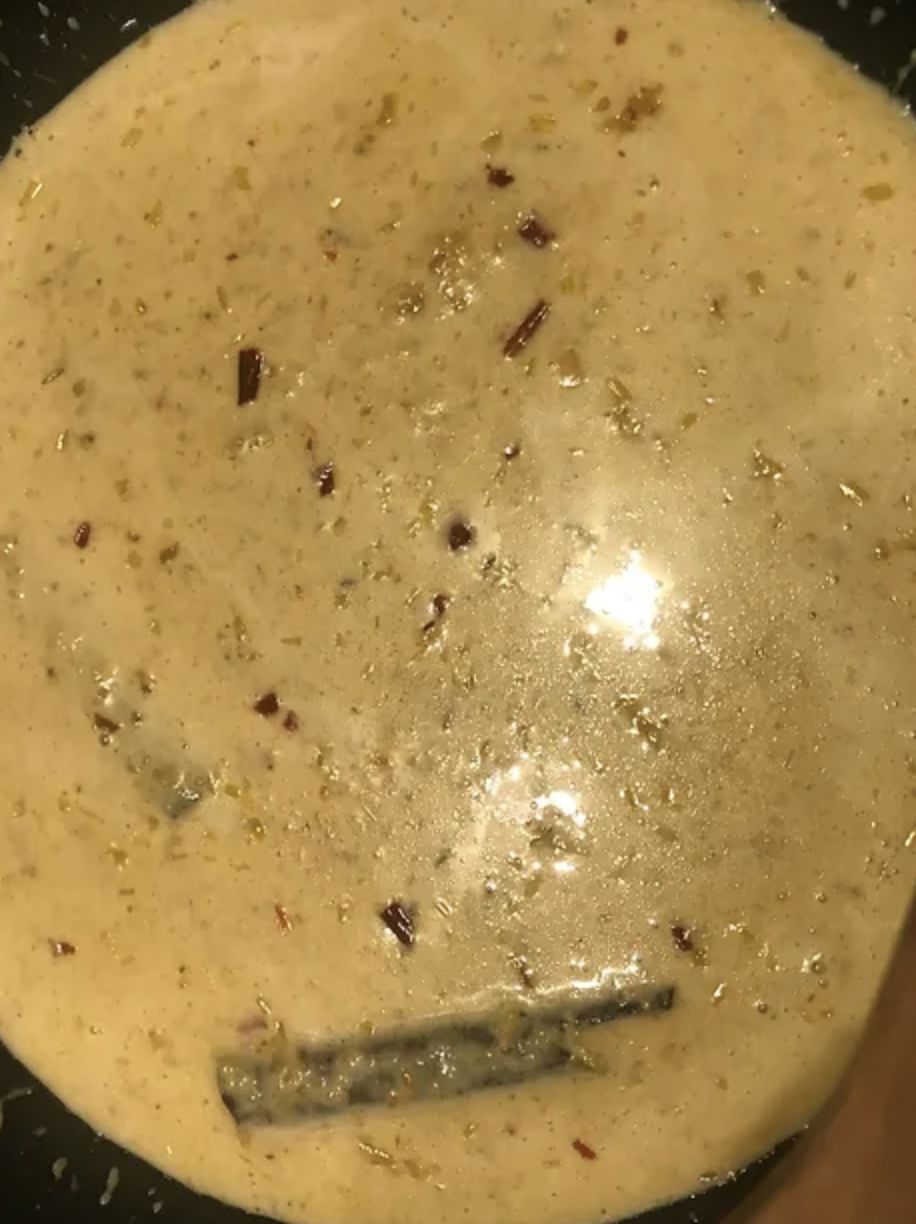 4. Whilst we are waiting for the curry to cook we can prepare the rest of the ingredients. For the coriander oil simply add 90ml of cooking oil to a pan and place onto a medium heat. When warm remove from the heat and add 1 bunch of coriander leaves and a pinch of salt. Allow the coriander to infuse for 5 minutes then place both the oil and coriander into a liquid blender. Pulse the oil then drain when ready with a fine sieve and set the oil to one side. We will use this coriander oil to slowly confit the tomatoes.
5. For the tomatoes begin by making a small score with a knife on the bottom of the tomatoes. Add all the various scored tomatoes to a pan of boiling water and blanch for 10-15 seconds. Remove the tomatoes from the hot water and place into a bowl of ice cold water to prevent them from over cooking. When chilled, carefully peel the tomato skin off and slice into various shapes and sizes.
6. To take the tomatoes to the next level I decided to char them first with a blow torch to add another dynamic to the tomatoes. If you don't have a blow torch alternatively you could sear them in a hot pan for a few seconds. Now add the charred tomatoes to a pan with the coriander oil and confit on a very low heat for approximately 5-10 minutes. Season with a pinch of salt and a touch of sugar then place to one side. (To confit is to simply slowly cook in an infused oil).
7. Massaman curry usually has potatoes so instead I decided to make some curry crisps to go into the dish. Peel 1 potato then shave into strips by using a peeler. Add the potato strips to a pan of hot oil and deep fry until golden brown. When ready place onto kitchen paper and season with salt, mild curry powder and a pinch of sugar.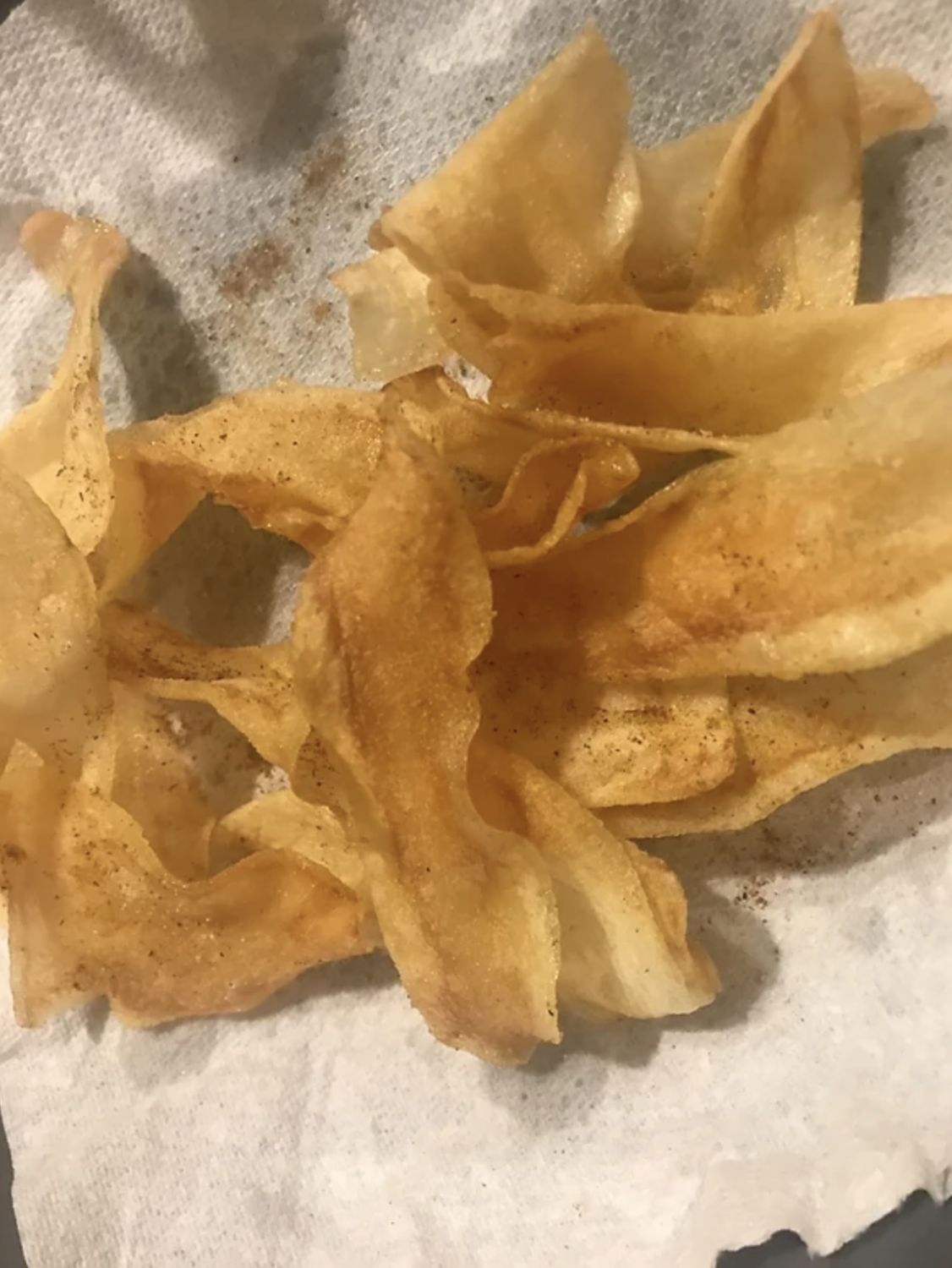 8. Just before we are ready to serve the last thing is to pass the curry through a fine sieve. This will get rid of any remaining spices and make the curry much smoother. This stage is optional, however, now is a good time to adjust the seasoning by adding any additional salt or sugar. If the curry has reduced too much, you could add a drop of water to make it thinner.
9. Now to serve, place a generous spoonful of the curry into the centre of a plate or bowl. Add the confit tomatoes to the middle and drizzle a small amount of the coriander oil over the top. Scatter over the curried crisps and some fresh herbs around the tomatoes. Enjoy with some cooked jasmine rice or as a simple starter on its own…have fun playing around with this recipe
There are many different types of vegetables that you could add to this dish. I also think spinach and boiled potato would work well or even aubergine. The goal when playing around with this recipe was to highlight that tomatoes can be used as the main ingredient in a dish and when finished it worked out great. Have to fun with this one there any many techniques involved but definitely worth it…
bunch of coriander stalks
4 cm piece galangal (or ginger)
2 dried tamarind pulp or tamarind paste