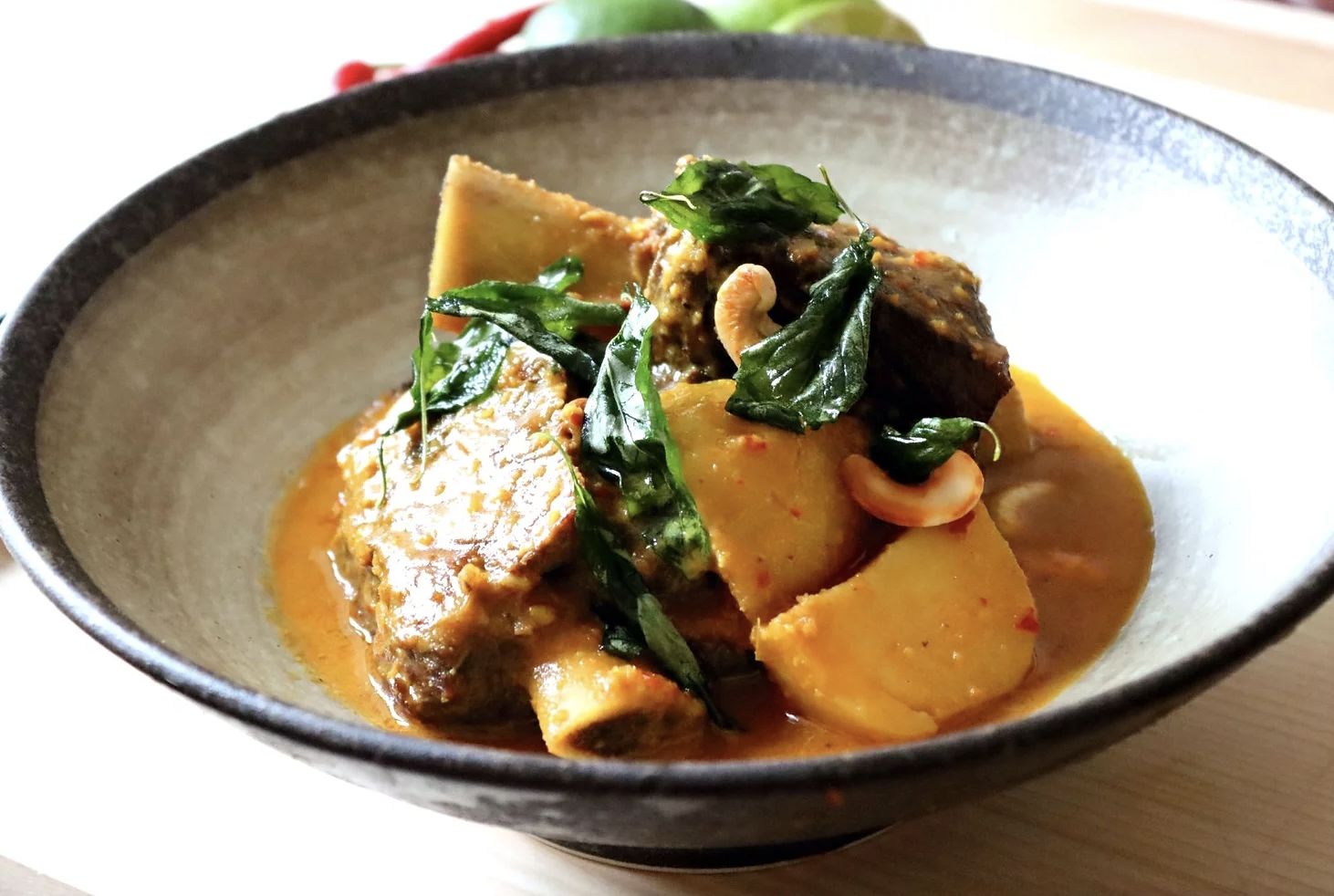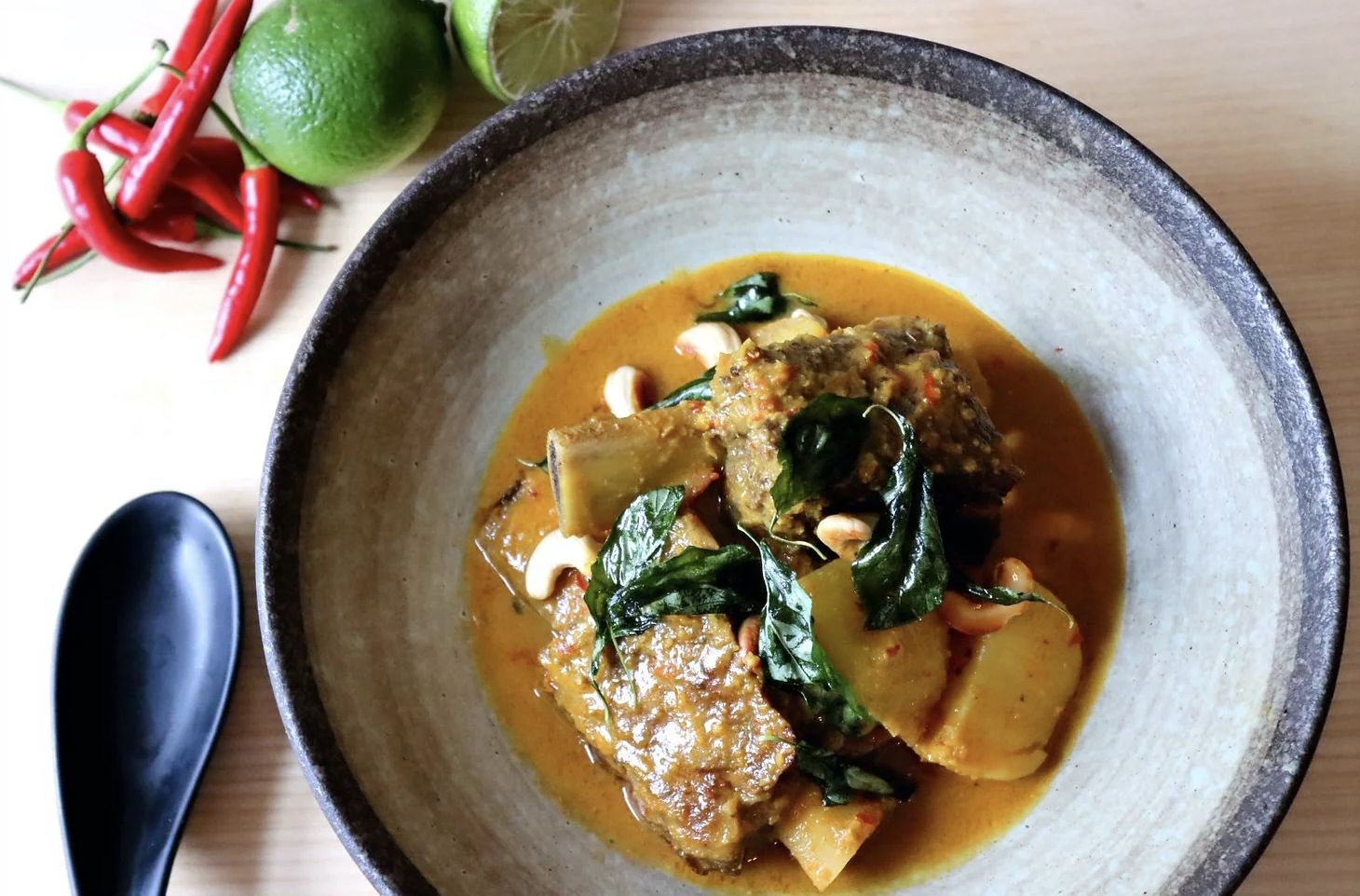 Massaman curry is a classic Thai dish that was introduced to Thailand by Persian trading merchants in the 17th Century. This is probably the reason why the curry paste incorporates so many various and complex spices. This would explain the heavy amount of ingredients for the curry paste, Massaman curry really is something quite unique and complex in flavour and is a must-try. For this recipe, I wanted to use beef short ribs as they would not only enhance the tenderness of the beef but they improve the depth of flavour of the curry. With all that said let's get straight to it!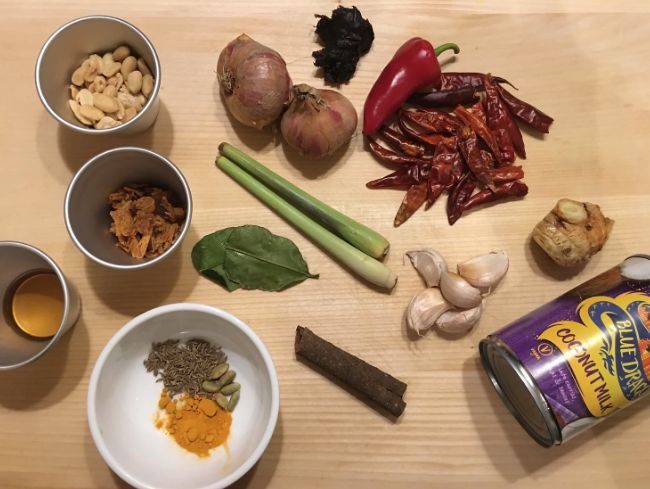 1. Let's start off this recipe with the curry paste. This is one of those recipes where as soon as the paste is made everything else is nice and simple. Start by toasting the spices, in a dry pan add 4 cloves, 1 tbsp of cumin seeds, 1 tsp turmeric and 5 crushed cardamon pods and dry fry on a high heat for 2-3 minutes or until fragrant. When ready add the spices to a pestle and mortar and grind until fine. Place the toasted spices to one side as we will add these to the paste later.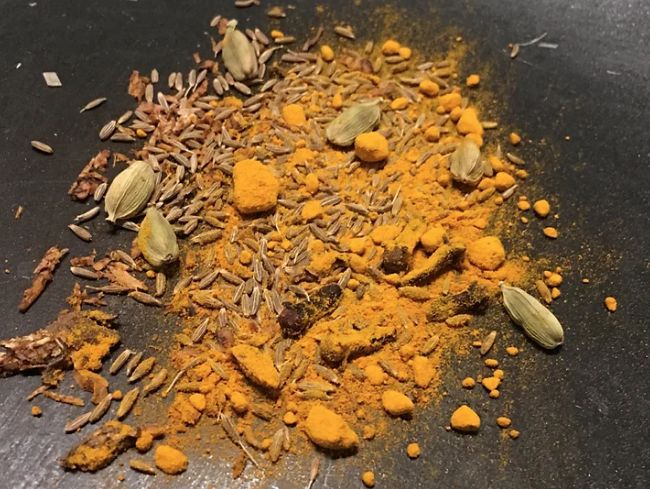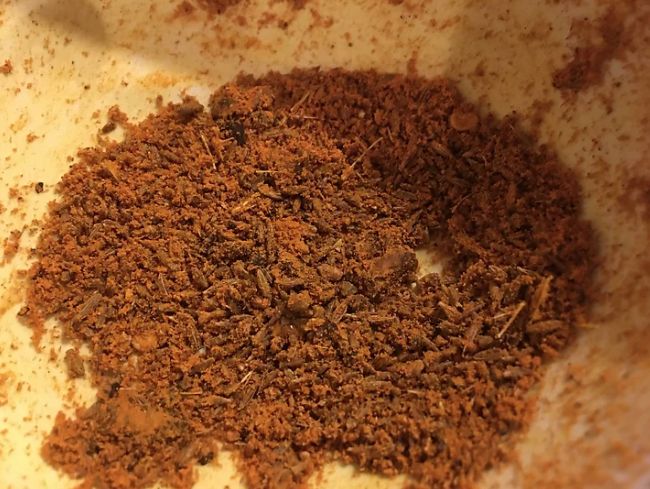 2. Next we want to move onto the second part of the paste, again in a dry pan add 2 roughly chopped asian shallots, 20g of roughly sliced galangal, 2 bruised and chopped lemongrass stalks and 5 peeled garlic cloves then toast until fragrant. When ready add the toasted spices to a food processor along with the toasted vegetables. To the food processor we can also add 15 rehydrated dried red chillies, 1 deseeded fresh red chilli, 1-2 tbsp of tomato puree, 1 optional tsp of shrimp paste and 30g of toasted peanuts. Add a small drizzle of cooking oil and pulse the paste until smooth.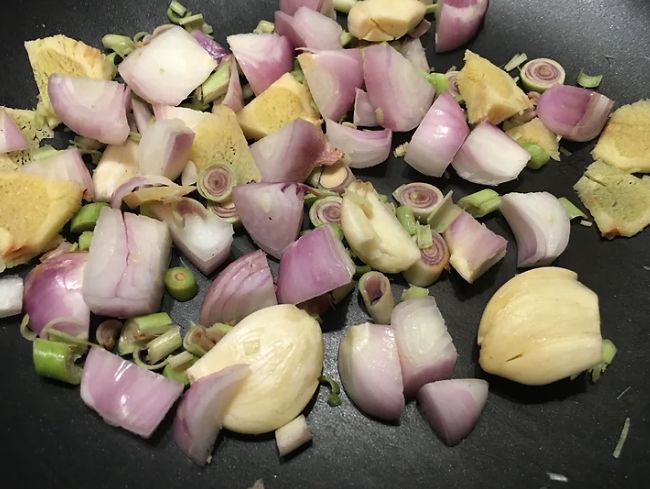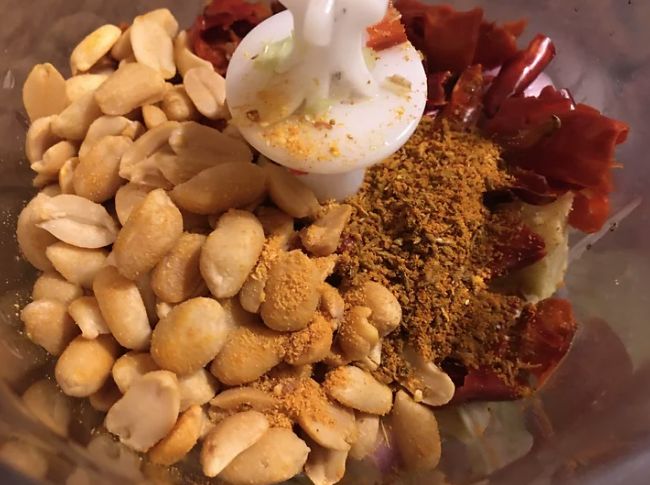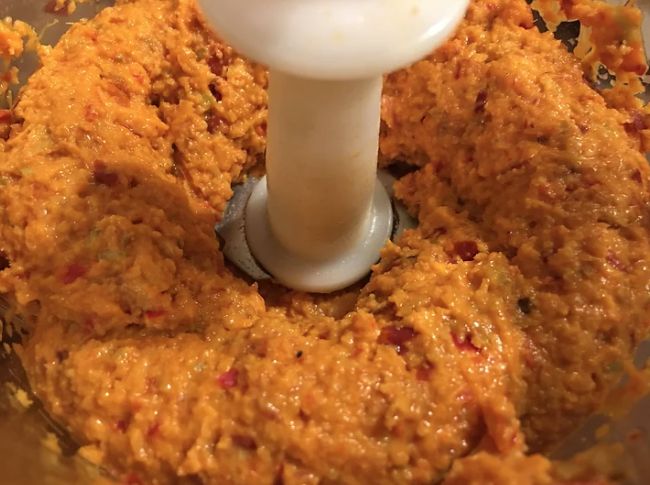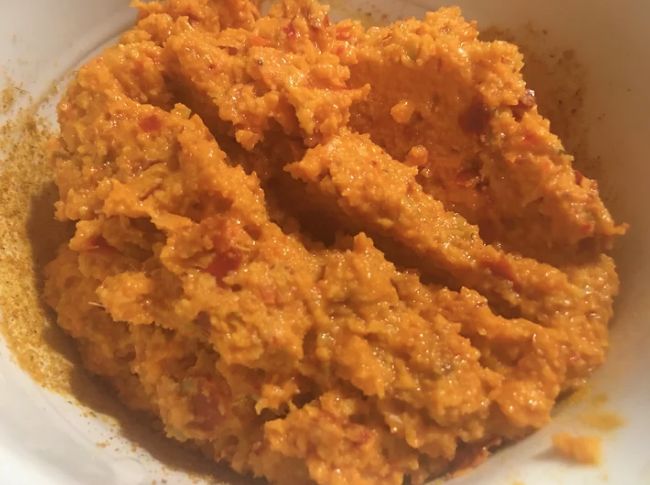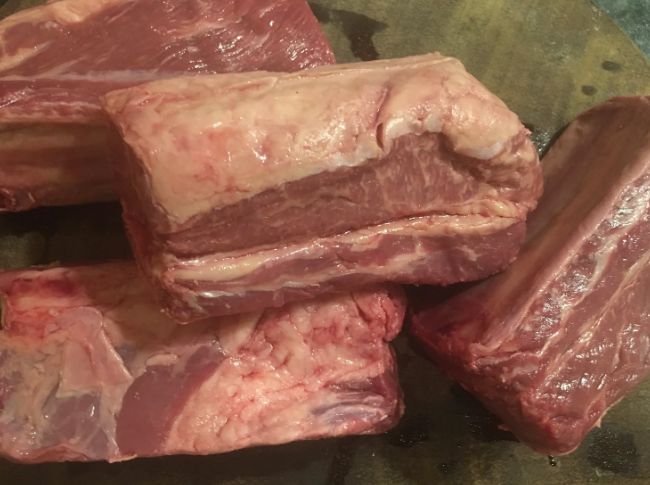 3. Now moving onto the short ribs, the short ribs I used for this recipe were already cut into relatively manageable pieces, however, if not ask your butcher do this this for you or you could alternatively use diced brisket instead. Before braising in the curry we firstly want to add more flavour and colour by sealing the short ribs in a hot pan. Add a drizzle of oil into a large heavy pan then add the short ribs and sear on a high heat. When evenly seared remove from the pan and place to one side for now.
4. To bring the massaman together begin by adding 400ml of coconut to a large pan then bring the coconut milk up to a gentle simmer. When at a simmer add 1/2 of the curry paste and mix well. Add the seared short ribs, 3-4 kafir lime leaves and 1 cinnamon stick. Finally dilute 1 tbsp of tamarind pulp into approx 200ml of hot water to form a concentrate then when ready add to the rest of the massaman curry to top up. Place a lid over the top and simmer slowly for 1 1/2 hours.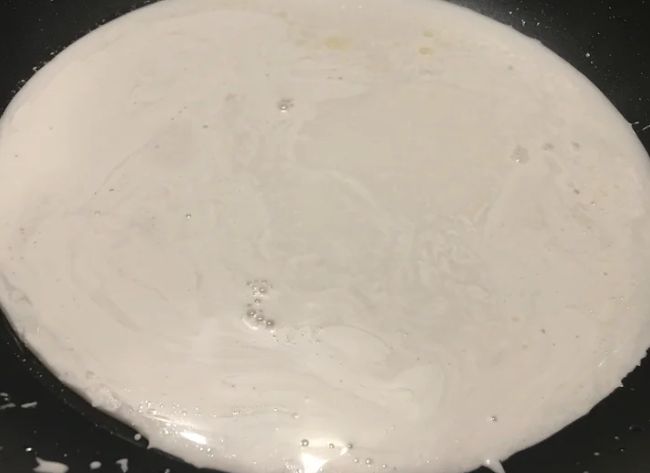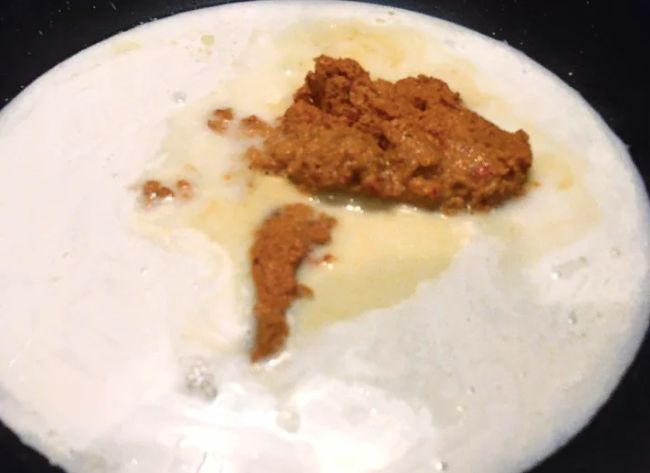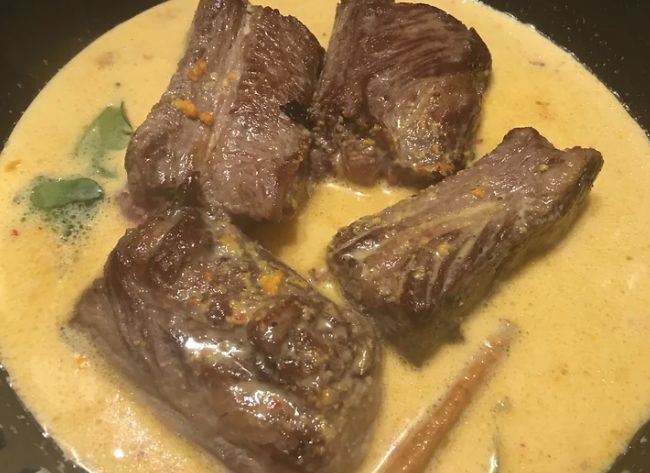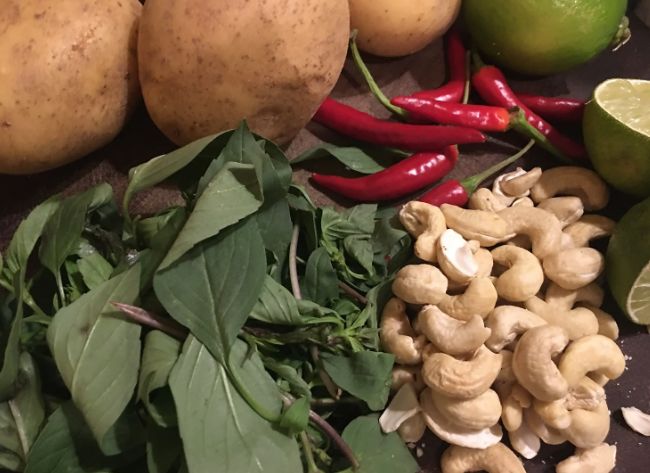 5. After 1 1/2 hours of braising we can now begin to add the remaininding ingredients that will complete the massaman. Start by washing and peeling 4-5 waxy potatoes then cut into quarters. Before we add the potatoes to the massaman I prefer to sear in a pan first, as I find this adds a little more depth of flavour. When the potatoes are seared add to the massaman and again place a lid over the top and continue to simmer for an additional 20-30 minutes or until the potatoes are cooked.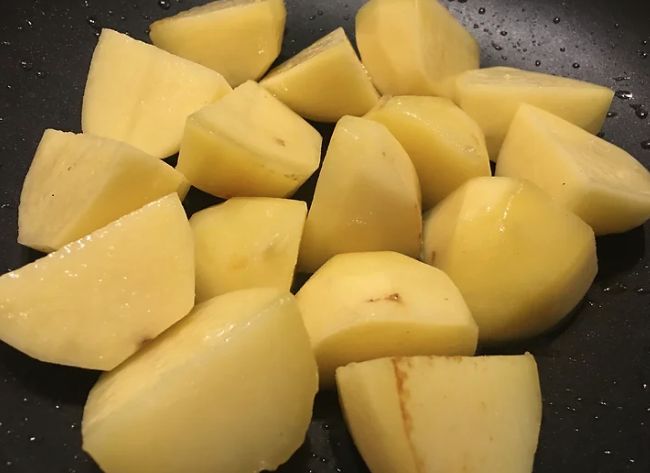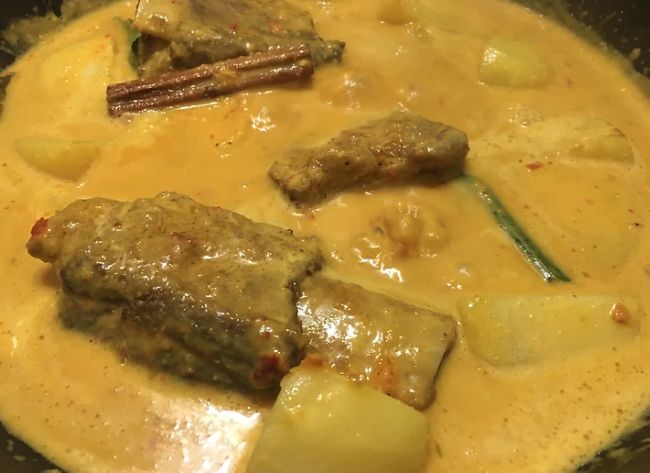 6. Just before we move onto seasoning and serving the massaman we can create a few toppings/garnishes to finish the dish. Start by toasting 20g of cashew nuts in a dry pan until nicely toasted. For the Thai basil you can either pick and add raw, but I personally love the texture and flavour when briefly fried. Place a small pan with a generous amount of cooking oil onto a high heat then when hot add the Thai basil and briefly fry for 1-2 minutes or until nice and crispy. When ready carefully remove from the pan and drain onto a small tray lined with kitchen paper to remove of any excess oil. Lightly season with a touch of sea salt and place to one side.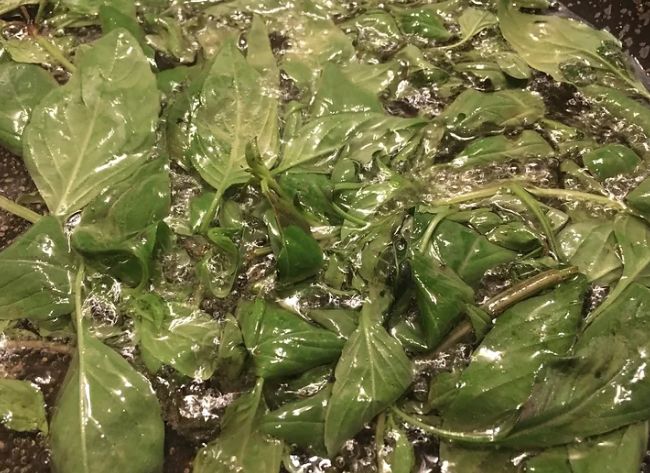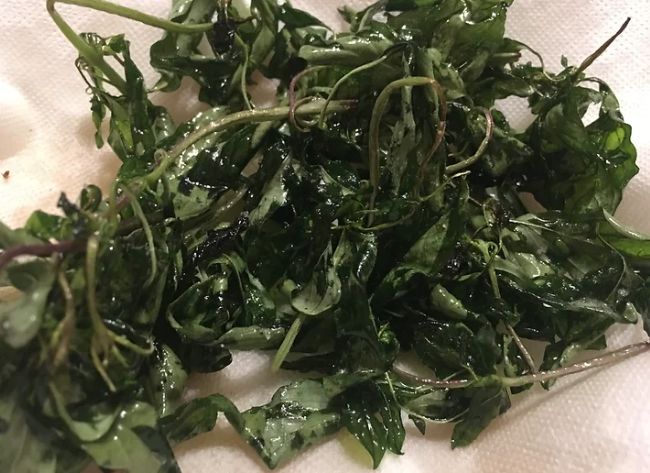 7. Final step is to season the massaman, by this point the short ribs should be nice and tender and the potatoes cooked. To liven up the massaman we now want to add 1-3 tbsp of fish sauce (depending on taste) and 1-2 tbsp of shaved palm sugar. When satisfied add additional fresh curry paste to liven things up and a squeeze of lime. When seasoned remove from the heat and we are ready to serve.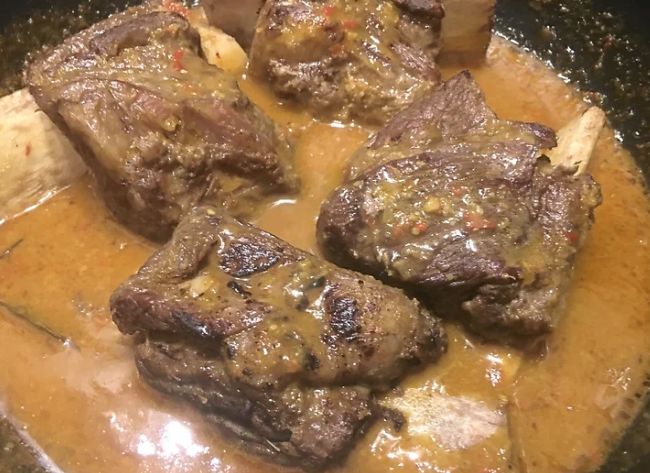 8. To serve, divide the massaman into serving bowls then top with an extra squeeze of fresh lime juice, toasted cashews, optional Birdseye chillies and a generous amount of Thai basil on top. Nourish with some freshly cooked rice or coconut rice and devour! Hope you like this simple, humble, delicious massaman curry!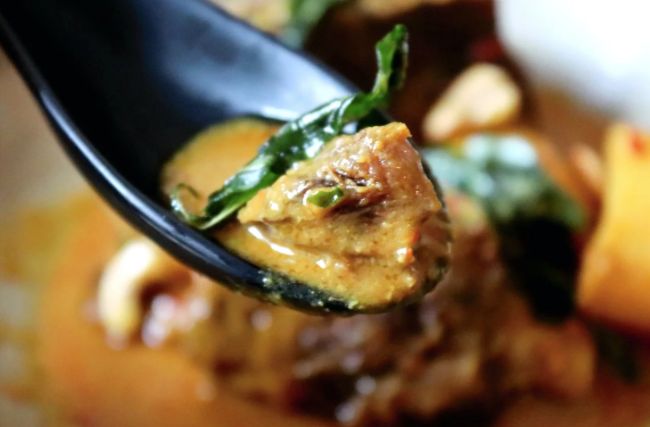 As for what other key ingredients you could add to the massaman then alternatively you could use brisket, chicken, shrimp, or keep it vegan by leaving the fish sauce and shrimp paste out and replacing the beef with root vegetables. If there is any curry paste left over from this recipe then it works perfectly with fried rice! Have fun with this recipe and I'm sure you will love it! Peace!
Cook Time 2 hrs 30mins / Prep Time 30-45mins
1kg beef short ribs (approx)
1 tbsp tamarind pulp or 1-2 tsp tamarind puree
1 tsp shrimp paste (optional)