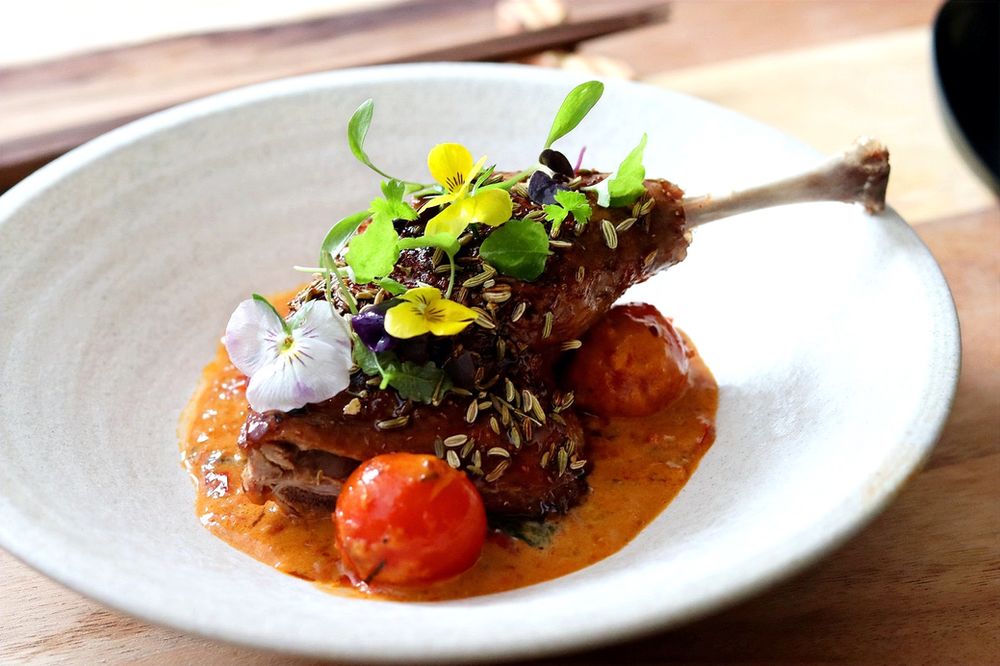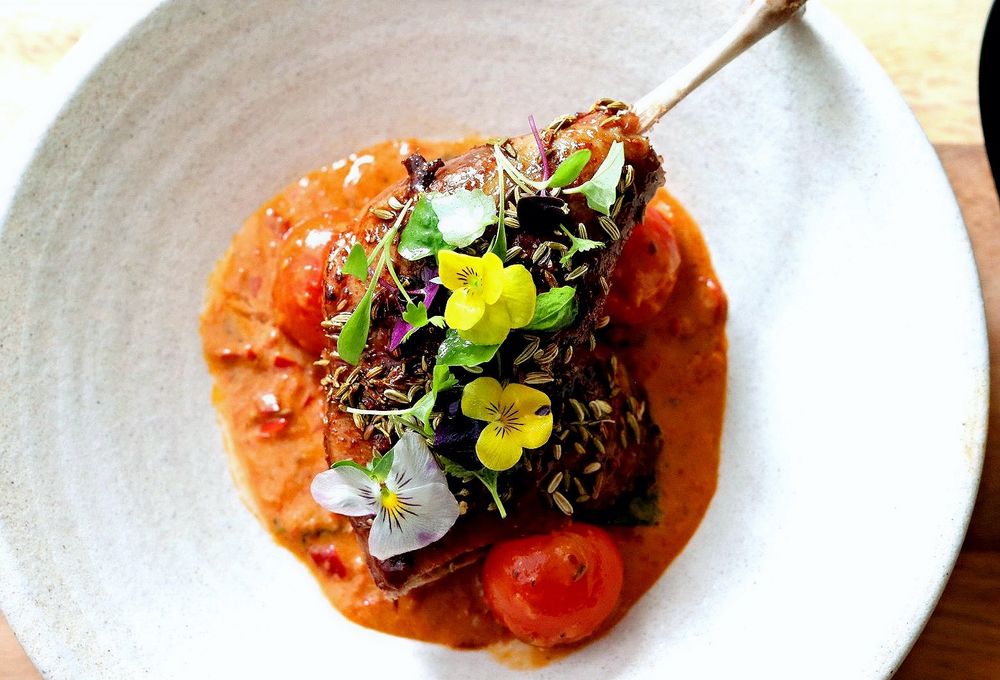 The secret to a good Thai red curry is a fresh curry paste that is pounded by using a mortar and pestle. By doing this you allow all of the essential oils to come out by pounding that ultimately leaves you with a deliciously fragrant paste. To accompany the curry in this recipe we will slowly confit duck legs in coconut milk to assist the curry. With all that said let's make Thai red curry!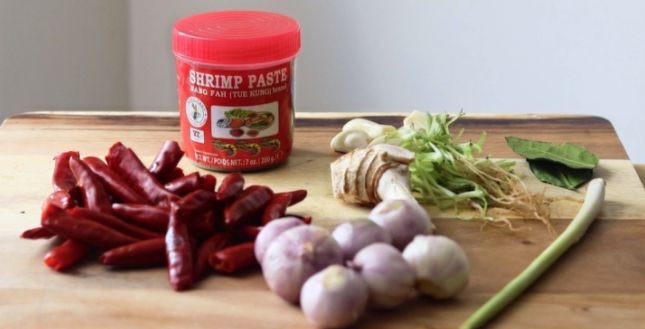 1. Let's begin by making the curry paste, before we start pounding the core paste ingredients, in a dry pan toast 1 tbsp white peppercorns, 1/2 tsp coriander seed and 1/2 tsp cumin seed until fragrant. When ready place the spices to one side for now. Next, to make pounding the paste easier add 8-12 dried red chillies to warm water and allow to soak for 10 minutes to soften. When soft roughly slice the red chillies along with roughly slicing 5 small shallots, 1 lemongrass stalk, 10g galangal, 5 garlic cloves, slice 2 tbsp worth of coriander root and shred 2 kafir lime leaves. When ready we can now begin to pound.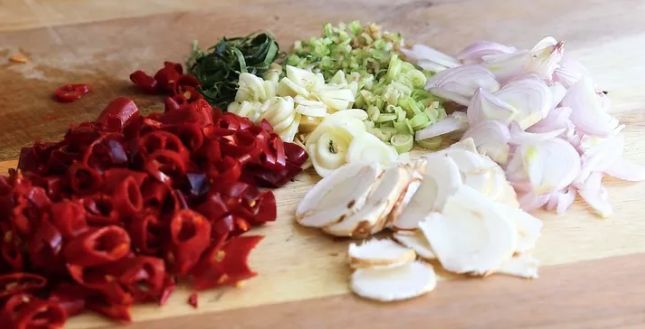 2. Start by adding the toasted coriander seed, cumin and white peppercorns to a mortar a pestle then grind until fine. When ready remove the toasted spices and place to one side. Next add the sliced dried red chillies to the pestle and mortar along with 1 tsp of salt. Pound the chillies and salt for 5 minutes until nicely broken down and the oils begin to expose from the chillies.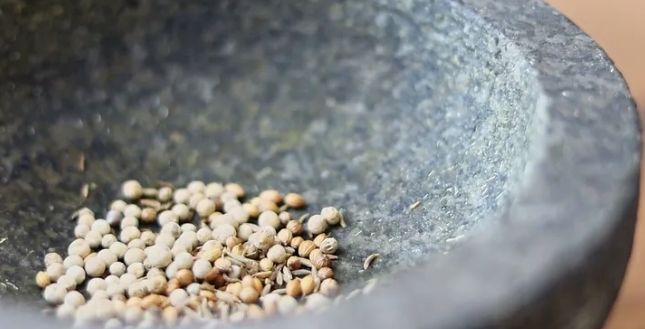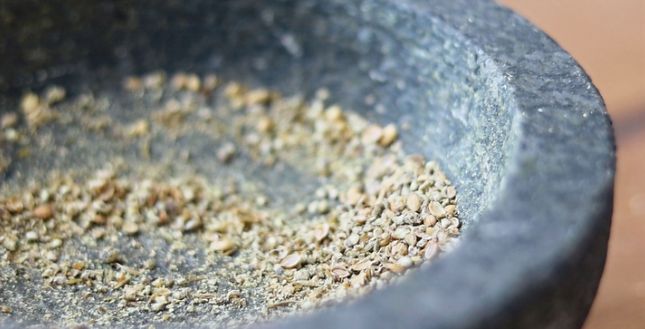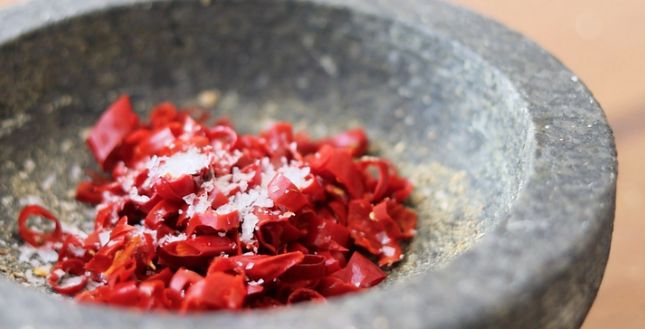 3. After 10 minutes of pounding the chillies add the shallots, galangal, kafir lime, lemongrass, coriander root and garlic to the chillies and continue to pound for a further 10-15 minutes until the paste is smooth. Pounding for this amount of time may seem excessive, however, doing so will take the paste to another level. When the paste is nice and smooth finish with 1/2 tsp of shrimp paste and the ground spices pounded earlier. Briefly mix again until evenly incorporated then store the curry paste to one side for now. This paste can also be frozen at this point for either future recipes or to be made well in advance.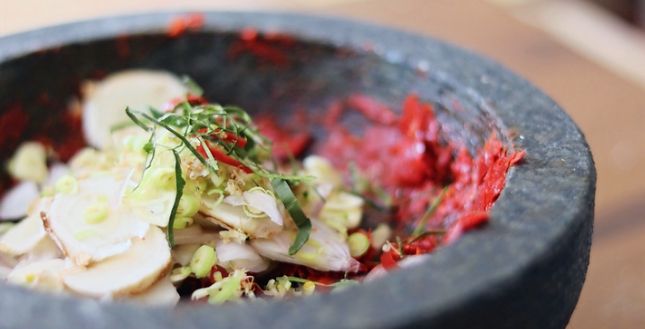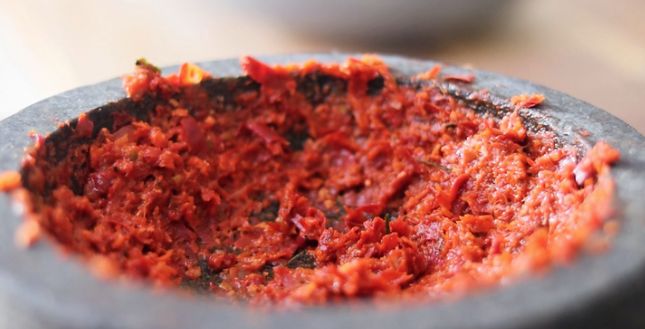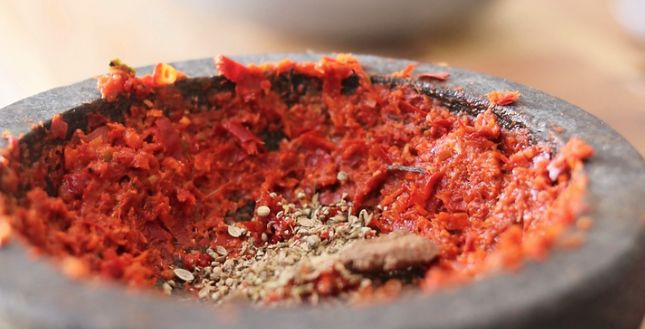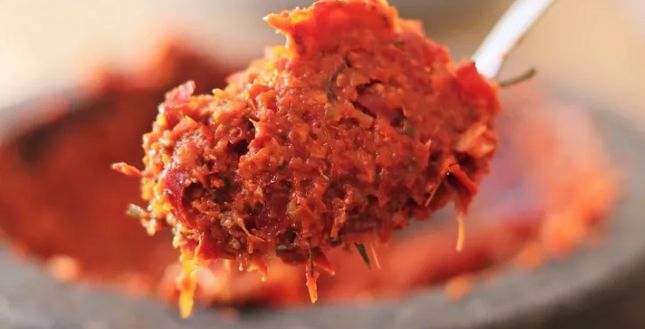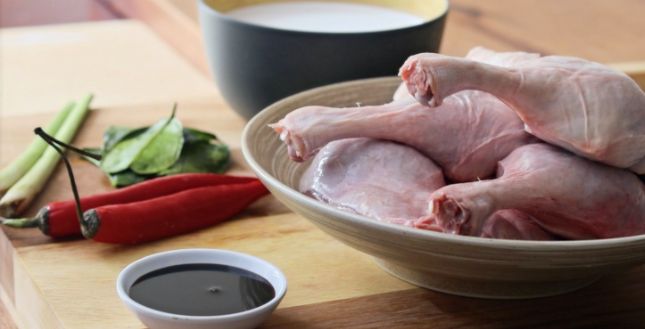 4. Now that we have the curry paste made let's move onto the duck. Start by seasoning both sides of 4 duck legs with a generous amount of salt then when seasoned add to a saucepan. To the duck legs add 1 bruised lemongrass stalk, 2 long red chillies sliced into half, 4 ripped kafir lime leaves, 1-2 tbsp of kecap manis (sweetness depending) and 600mls of coconut milk to completely cover the duck. Next, place the saucepan onto a high heat and bring up to a boil. When boiling add 1-2 tbsps worth of palm sugar, 1 tbsp of tamarind concentrate then turn the liquid down to a low simmer. Allow the duck at this point to slowly cook for 1hr 30 mins…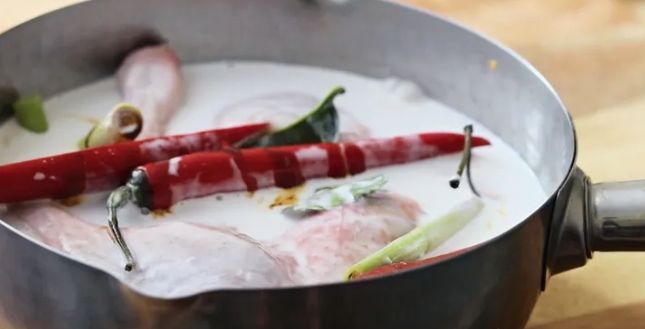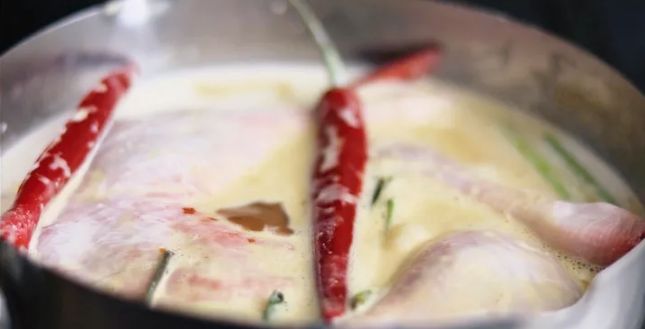 5. After 1hr 30mins of cooking, the duck at this point should be nice and tender and the meat should have started to pulled off the bone. Remove the duck legs from the confit and place to one side to cool for now. You can also trim around the bone of the legs but this step is totally optional. Reserve the coconut milk used to cook the duck also as this will make the perfect base for the red curry. All that's left at this point is to finish the duck legs and to cook the curry.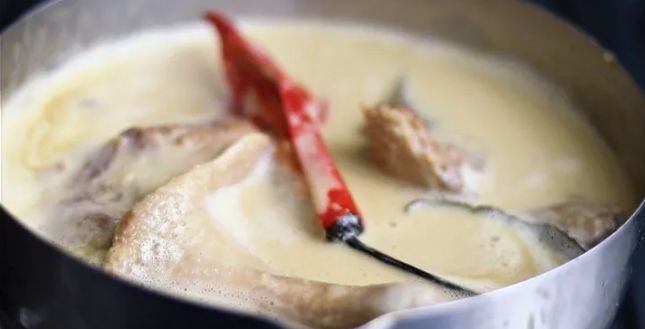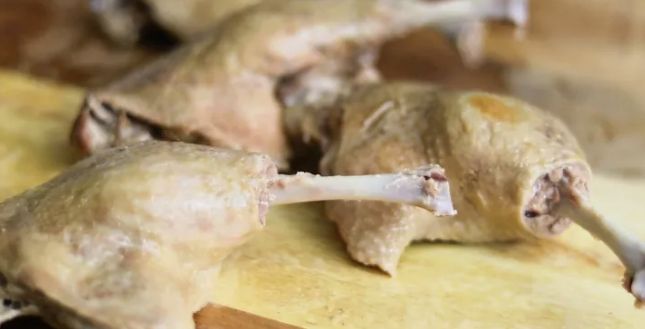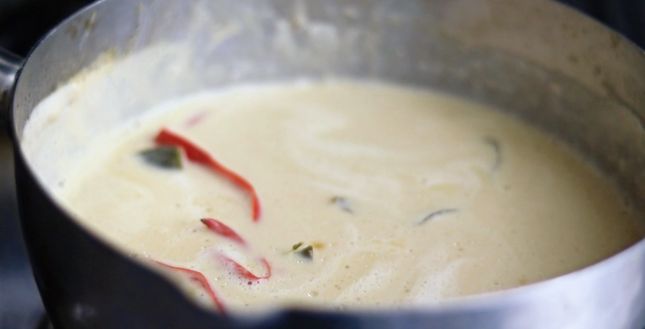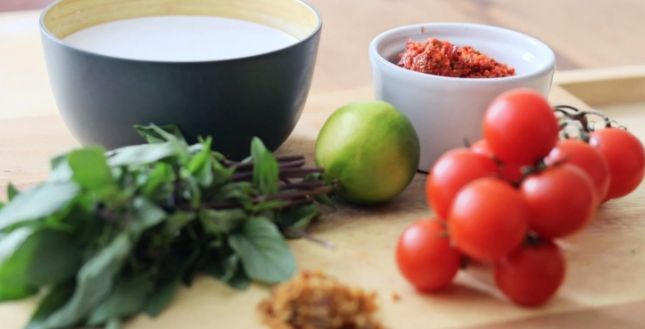 6. Now to cook the Thai red curry…add approximately 200mls of the coconut milk reserved from the duck confit into a saucepan then place onto a high heat. Reduce the coconut milk by 1/4 then add 1-2 heaped tbsps of the red curry paste made earlier. Mix and continue to reduce the curry until fragrant and much thicker.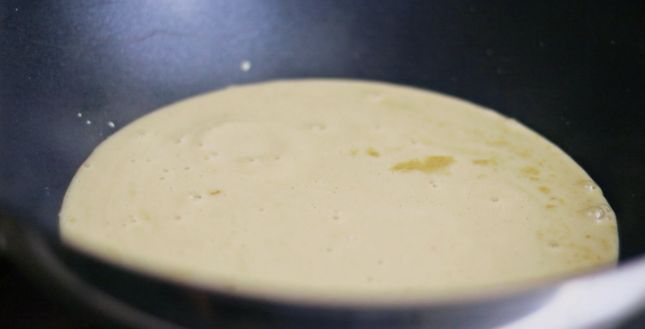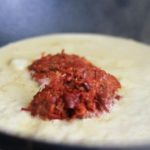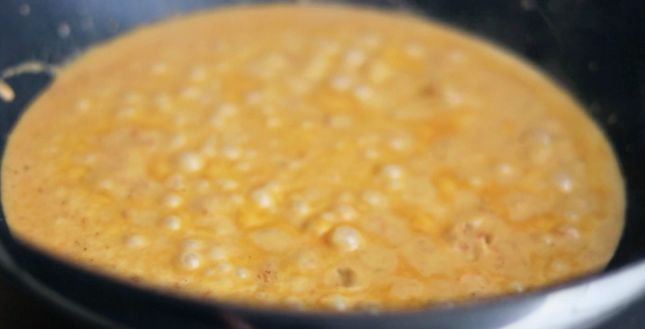 7. When the curry is nice and reduced add a handful of whole cherry tomatoes to the curry and a bunch of Thai basil. This will help refresh the curry and add even more fragrance. Continue to cook the curry until the tomatoes begin to wilt then season with a touch of fish sauce if needed. When ready place the curry to one side and we can now finish off the duck legs.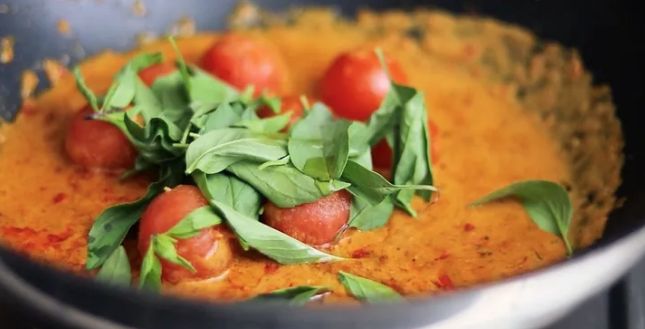 8. To add a little char and aroma to the duck legs place a griddle or pan onto a high heat then add a drizzle of oil. When hot sear the duck legs on both sides until evenly seared. When ready brush the duck legs with a touch of kecap manis acting almost like a glaze.
9. To take the duck to that next level I like to add a dry rub at this point. In a dry pan add 1 tbsp fennel seeds, 1 tsp salt, 1 tsp black pepper, 1 tbsp mild chilli powder, 1 tsp ground coriander and 1 tsp of cumin. toast the spices until fragrant then generously coat the top of each duck leg. When seasoned we are now ready to serve.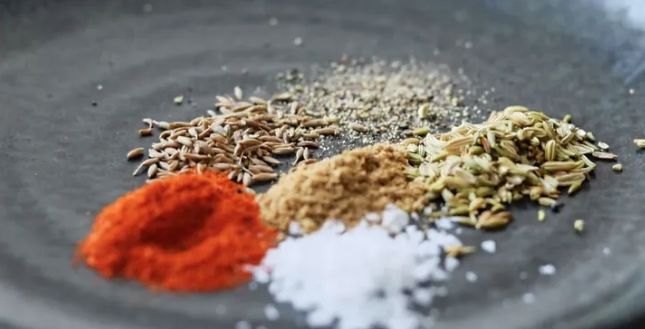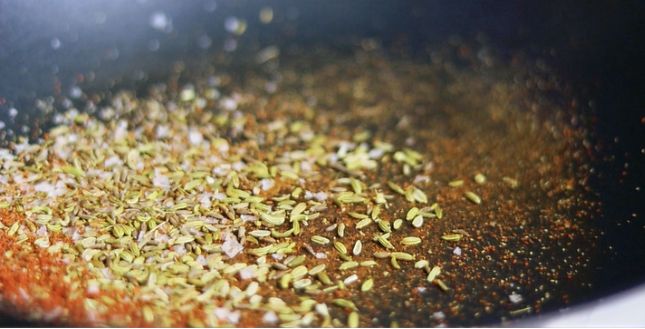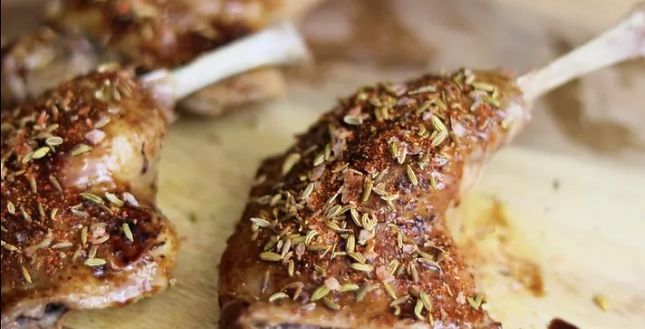 10. To serve add a generous amount of the Thai red curry to serving bowls then place a duck leg over the curry. Finish the dish by adding some fresh peppery fragrant herbs and nourish…If you want to really get after this curry then a side of some charred green vegetables of coconut rice on the side would be perfect.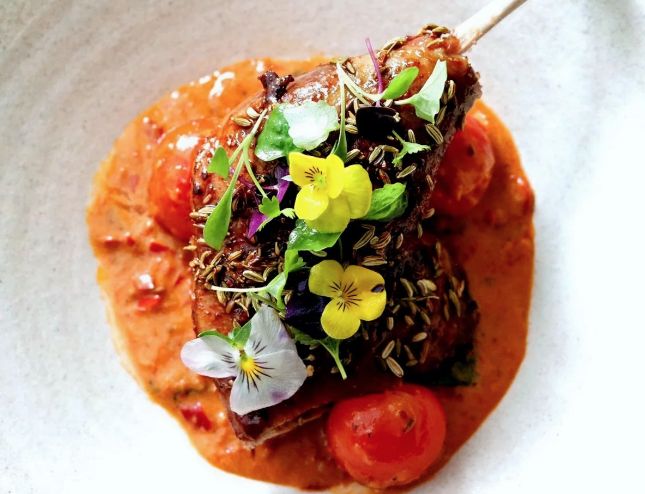 To make the curry way more traditional then you could pre roast the duck legs and simply add to the curry during the reducing stage. Instead of duck then grilled shrimp, chicken, tofu or even various vegetables would also work perfectly. In terms of the herbs I used I went with micro lemon balm, coriander, purple basil leaves and a few fragrant edible flowers that really made the dish much fresher. Regardless on how you make this recipe have fun and im sure you will love it! Peace!
2 kafir lime leaves (preferably kaifir lime peel)
1 tbsp tamarind concentrate
1 tbsp mild chilli powder
1/4 bunch Thai basil (optional)