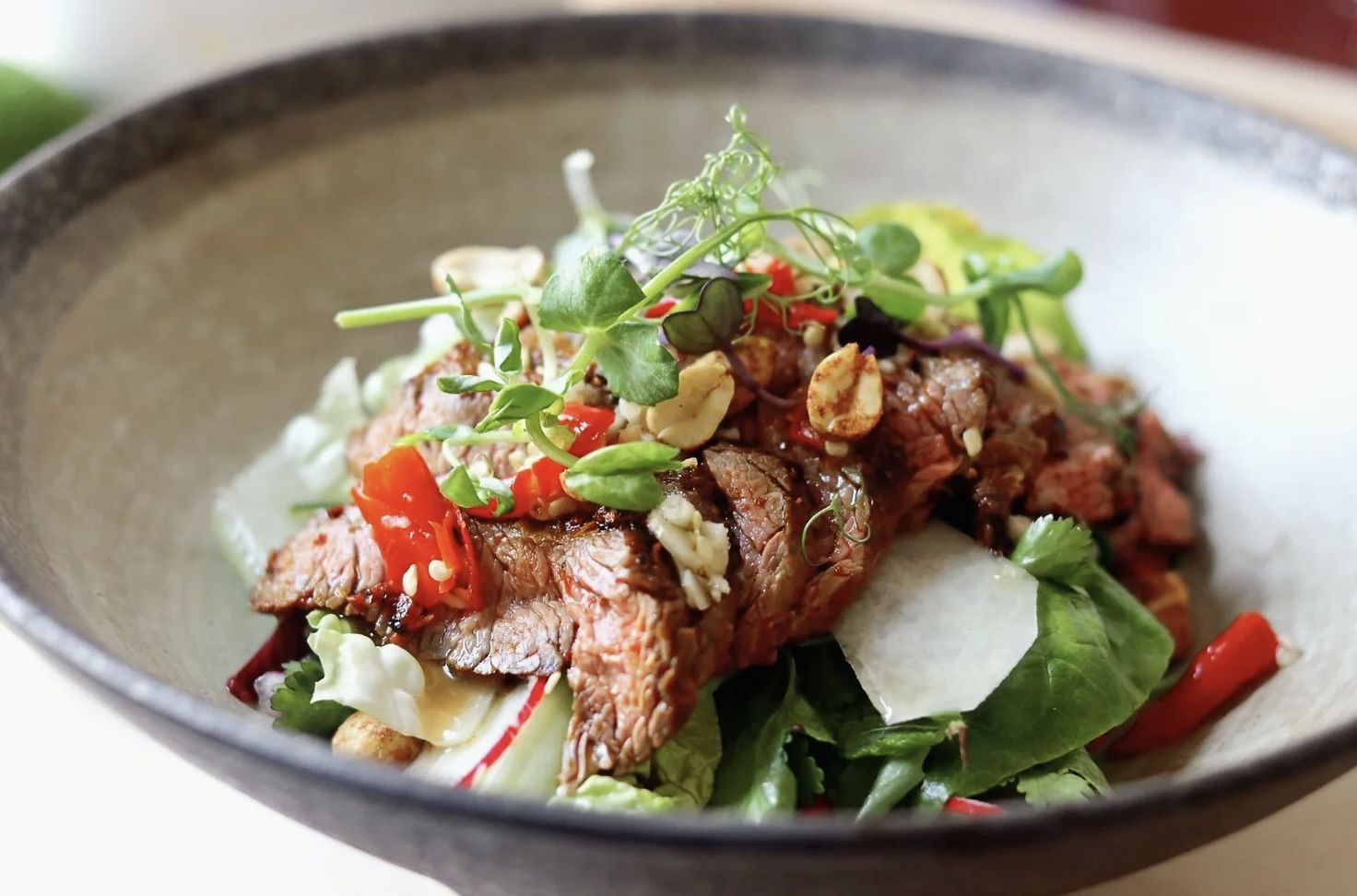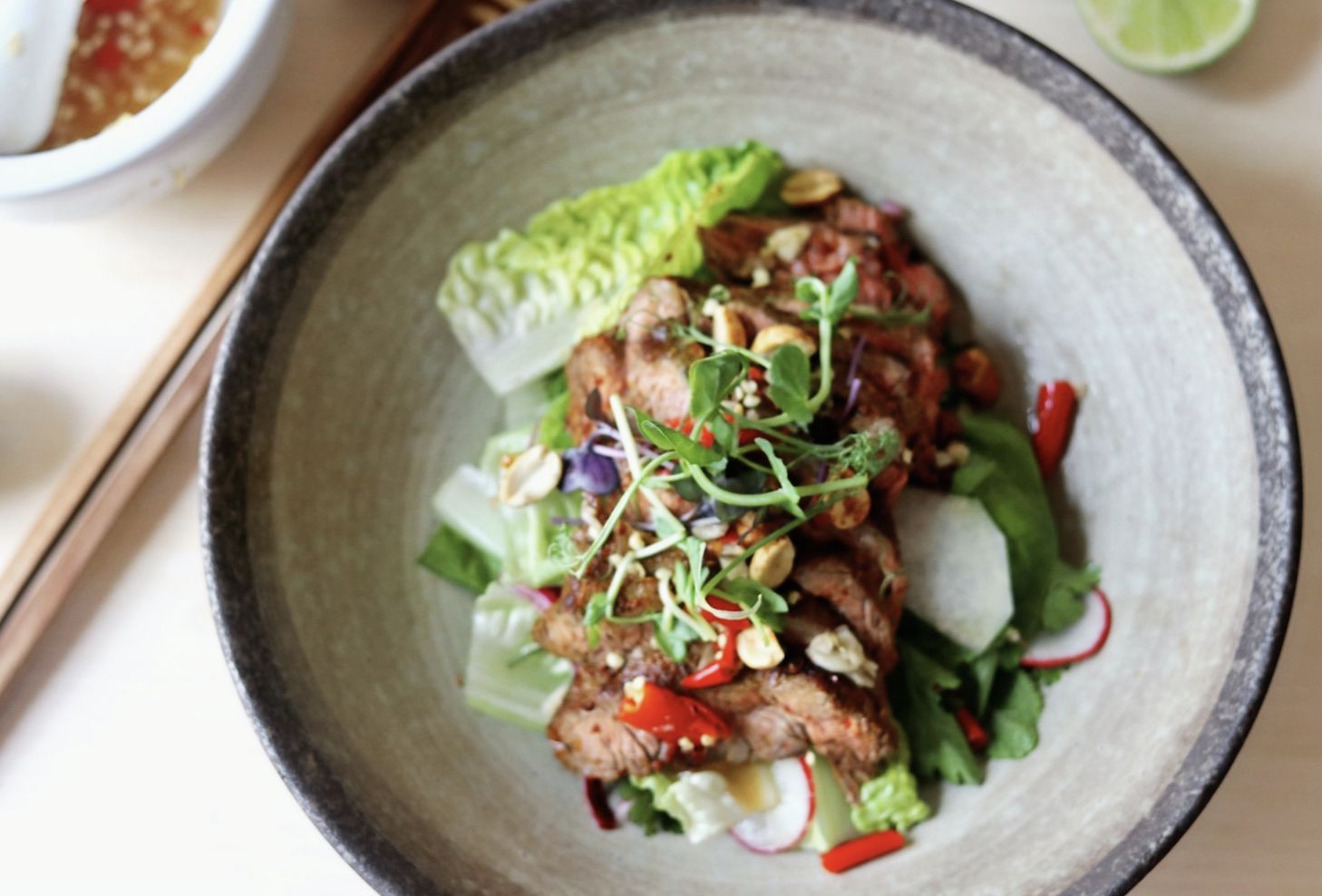 Nam Tok! What can I say a classic Spicy Thai Beef salad! What makes this salad so delicious is its interesting textures, rare beef and sweet, spicy, salty and sour dressing. I'm not going to lie as this is a Thai salad, it packs a ton of spice, therefore, if you are not a fan of spicy food then perhaps give this one a miss or just leave out the chillies in the dressing…I used Bavette steaks for this recipe as they are personally my favourite steak to eat and a hidden gem. If you can't get hold of Bavette then fillet or rib-eye will do just fine. Let's make Nam Tok!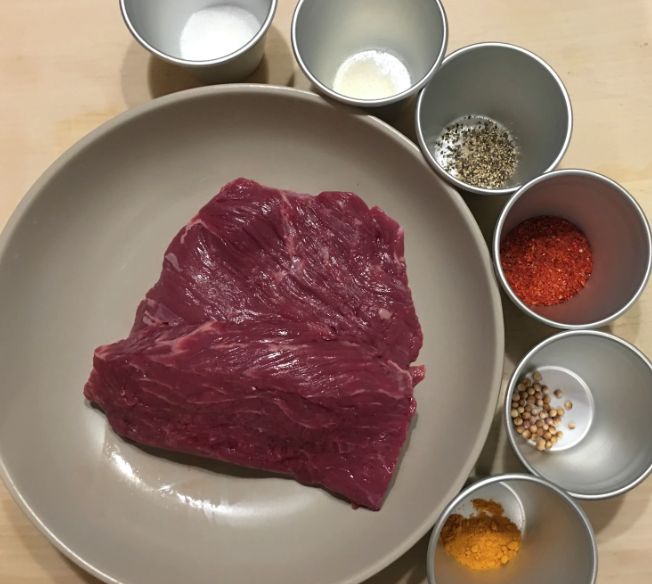 1. Let's start by making up the marinade for the bavettes, we don't need to go to crazy with the marinade and leaving it for 10-30 minutes before cooking will be just fine. Start by placing a dry pan onto a medium heat then toasting 1/2 tsp coriander seeds, 1/2 tsp turmeric and 1 1/2 tbsps of fine chilli flakes until fragrant. Add the toasted spices to a pestle and mortar then add 1 tsp garlic powder, 1 tsp white sugar, 1 finely chopped lemongrass and salt and some freshly cracked black pepper. Grind the spice mix to a fine powder then place 1/2 of the dry rub into a separate bowl. (We will use this 1/2 for seasoning the bavettes when cooked). Finish the other 1/2 of the dry rub by adding 2 tbsps fish sauce and approx 30ml of rapeseed oil. Mix well then we can add to the beef. Allow the beef to marinade for 10-30 minutes.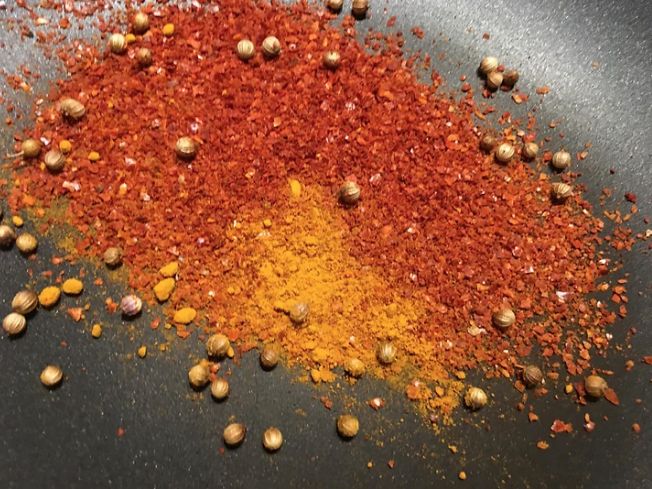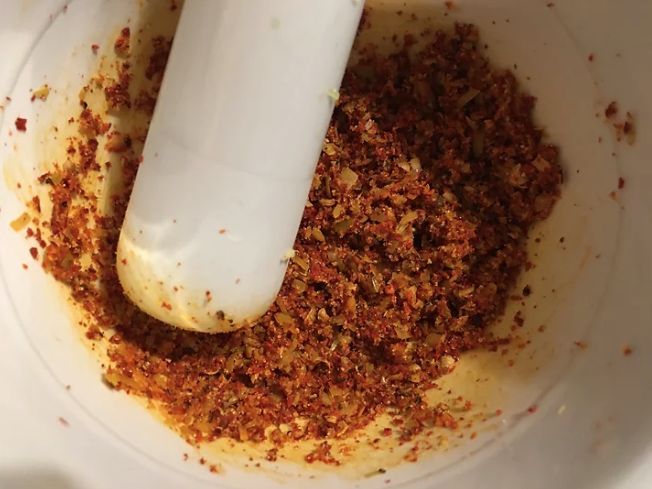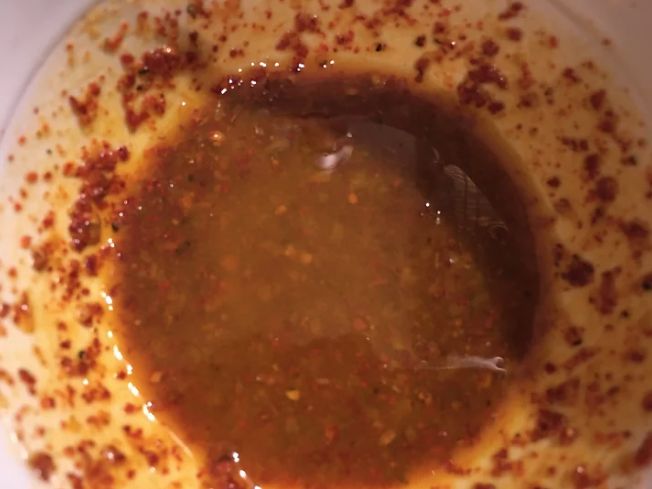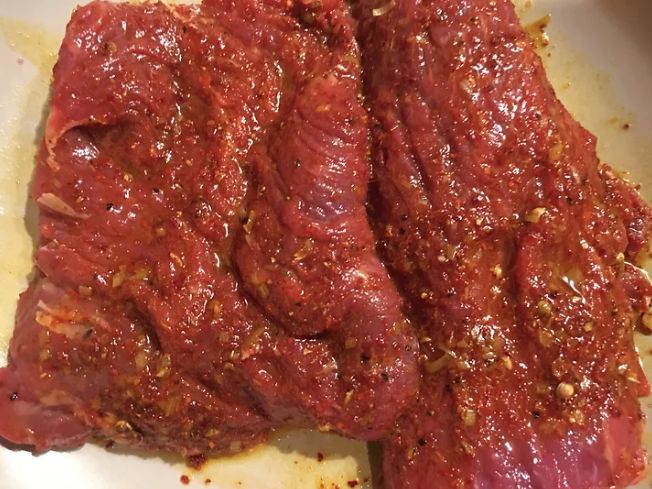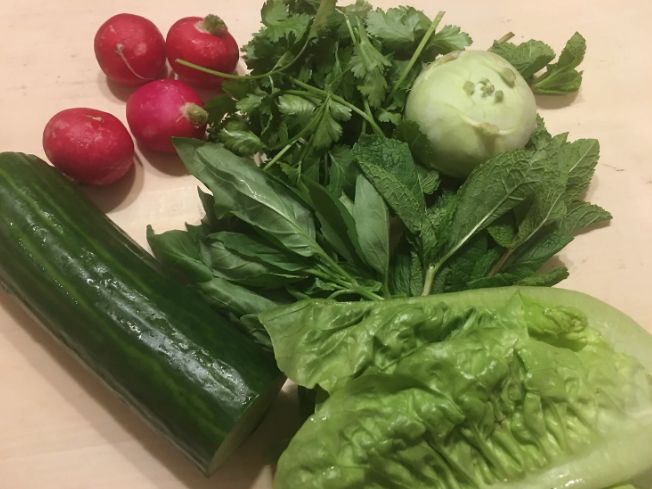 2. Next we want to move onto making up the salad. You can go about this however you like really and in terms of what vegetables to use then also feel free to experiment. As for what I did though I began with briefly pickling some red onion. The idea to do this was really to just add another dimension to the salad and make it slightly more interesting. Simply finely slice 1/2 of a red onion then in a separate bowl add 1 tbsp of white sugar and 3 tbsps of rice vinegar. Whisk well until the sugar dissolves then add the sliced red onion. Mix well and leave to pickle until the very end.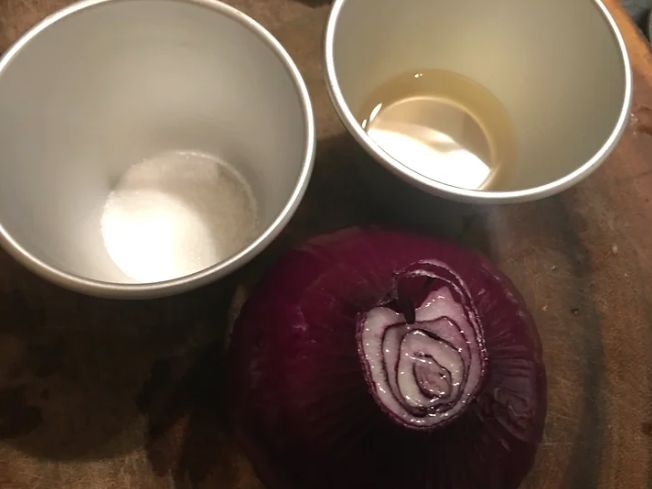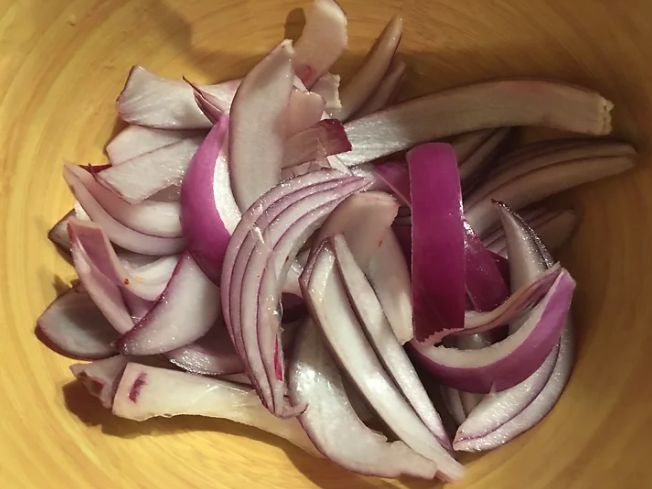 3. For the remaining salad vegetables let's start with the gem lettuce, simply wash and remove the leaves then slice the leaves into 2 lengthways. Next the kohlrabi, wash then peel and slice in 1/2 or into a 1/4. Finely slice into thin bite sized pieces. Peel 1/2 a cucumber into strips, wash and roughly pick the mint, coriander and Thai basil and finally thinly slice the radishes. Place all of the salad into a large salad bowl and we will dress this at the very end. To be honest its really up to you how you prepare your salad, however, I personally like a good chunky salad for some texture.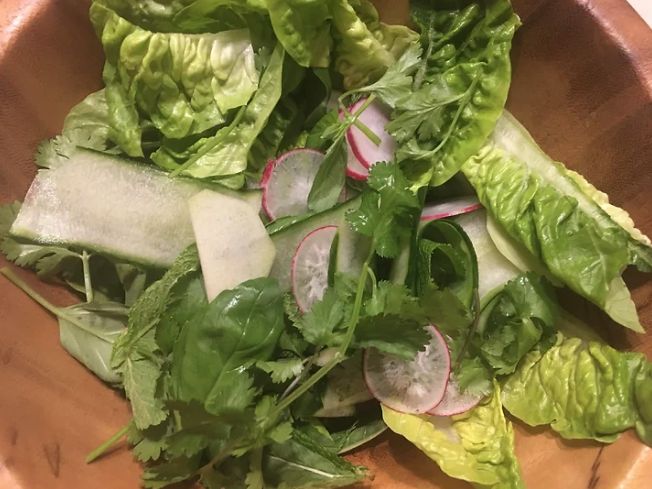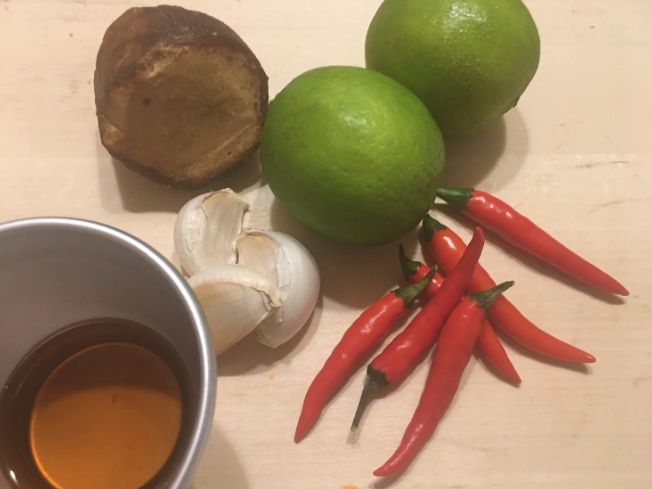 4. Just before we begin to grill the beef the last thing left is to make up the dressing. Begin by roughly chopping 3 garlic cloves and shaving 3 tbsps of palm sugar, then add straight into a pestle and mortar. Begin to pound until the sugar starts to breakdown then when ready add 3-6 Birdseye chillies in whole. Roughly pound again to break down the chillies and release their aroma. I went with 4 Birdseye chillies as I quite like spice, however, if you don't then simply add less. To finish the dressing add the juice of 3 limes and 3 tbsp of fish sauce. Taste the dressing to check the seasoning and what we are going for is a sweet, salty, spicy, sour balance. Adjust the seasoning if needed and if too intense add a small drop of water to balance things out. Place the dressing to one side and we are now good to grill the bavettes.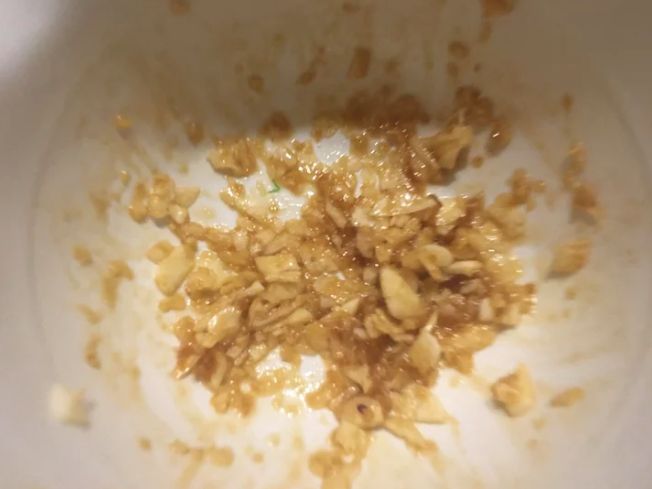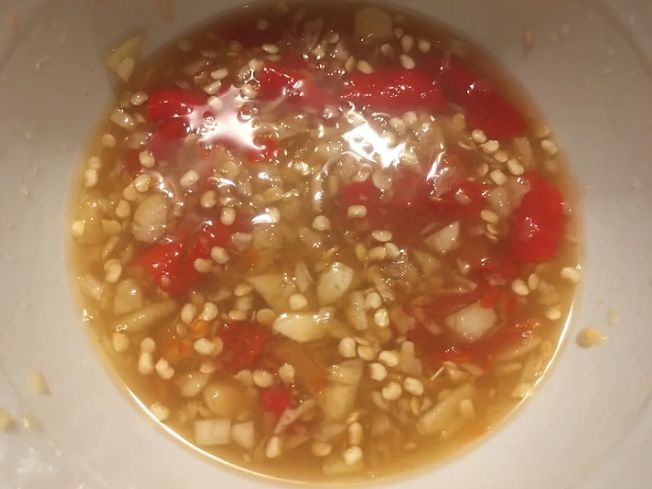 5. The secret to cooking bavettes is to give them plenty of time to rest when cooked. Place a griddle pan onto a high heat and wait until it just starts to smoke. Brush a drizzle of cooking oil onto the griddle then add the bavettes. Sear for 2 1/2 minutes then turn the bavettes over and sear for a further 2 minutes. When cooked remove from the heat and place onto a chopping board.
6. To take the bavettes to another level season with the remaining 1/2 of the dry rub that we saved from earlier. Wrap the bavettes in tinfoil and allow to rest for 15 minutes. After a good rest we want to slice thin strips going against the grain.
7. Just before we serve we want to briefly toast a handful of peanuts then roughly crush when toasted. For the salad we can now add some of the pickled red onions and a good drizzle of the dressing. Mix well and we are now ready to plate up.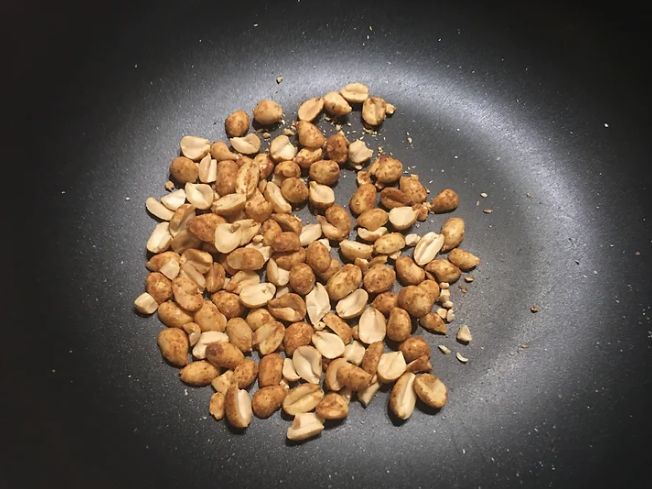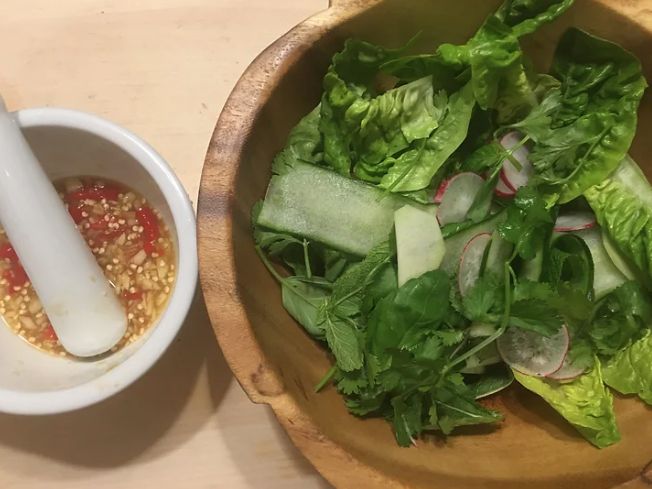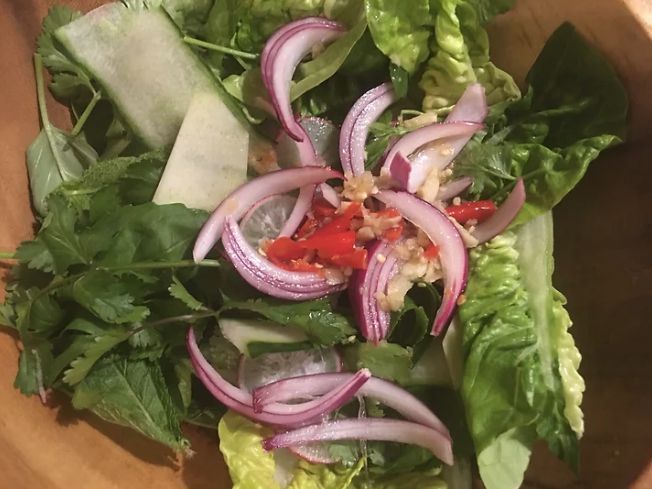 8. Divide then add a generous amount of salad into bowls, next layer over a few slices of the rare bavette, then top with some toasted peanuts, a few extra leaves and finally another drizzle of the dressing and a squeeze of lime. Hope you like this super simple yet delicious spicy summer salad recipe!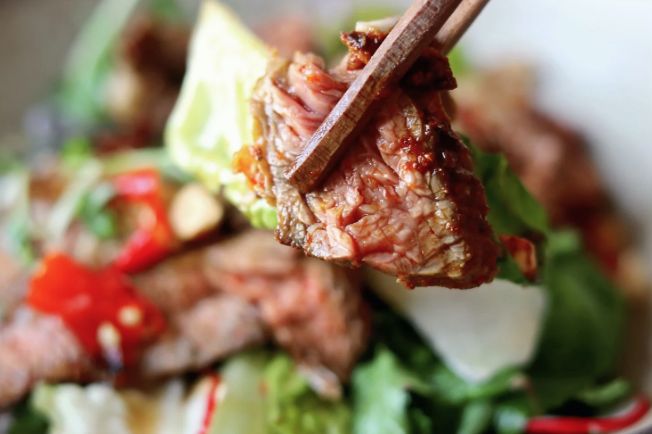 As for what other alternative ingredients you can incorporate into the salad then various other peppery leaves, papaya, mango, carrot, tomatoes etc…What really makes this dish more of a Thai salad is its dressing, as long as this is there you are good to go. If you cant get hold of bavettes then you could go with rib eye, fillet or even some game meats such as venison or elk…Have fun, enjoy and peace!
Cook time 10 minutes / Prep time 30 minutes
500g bavette steak (approx 3-4)
1 1/2 tbsp fine chilli flakes
1/2 bunch Thai basil or basil
1 tbsp white sugar (pickle)
3 tbsp rice vinegar (pickle)
handful of toasted peanuts (optional)
pea shoots and purple radish (optional garnish)