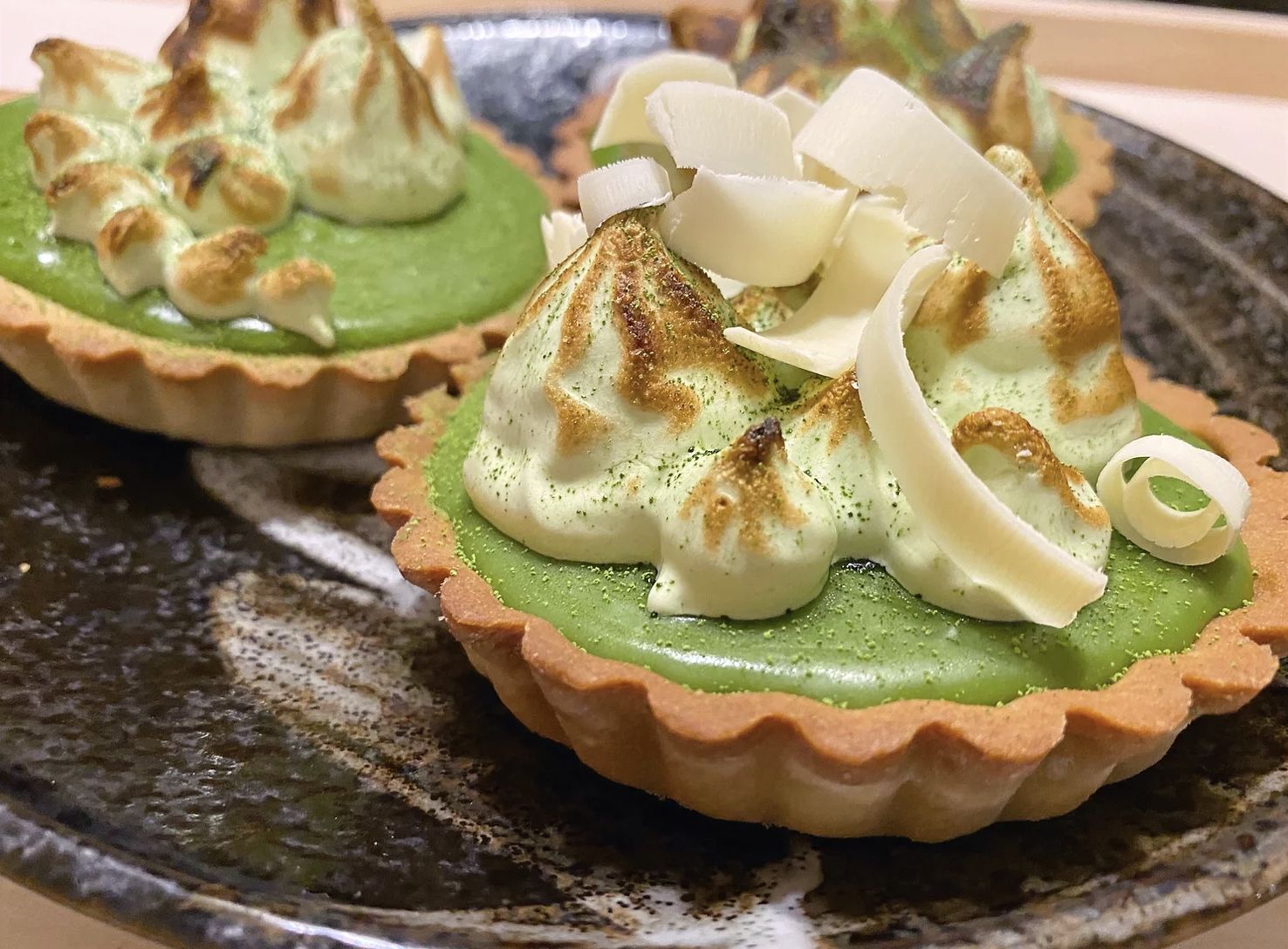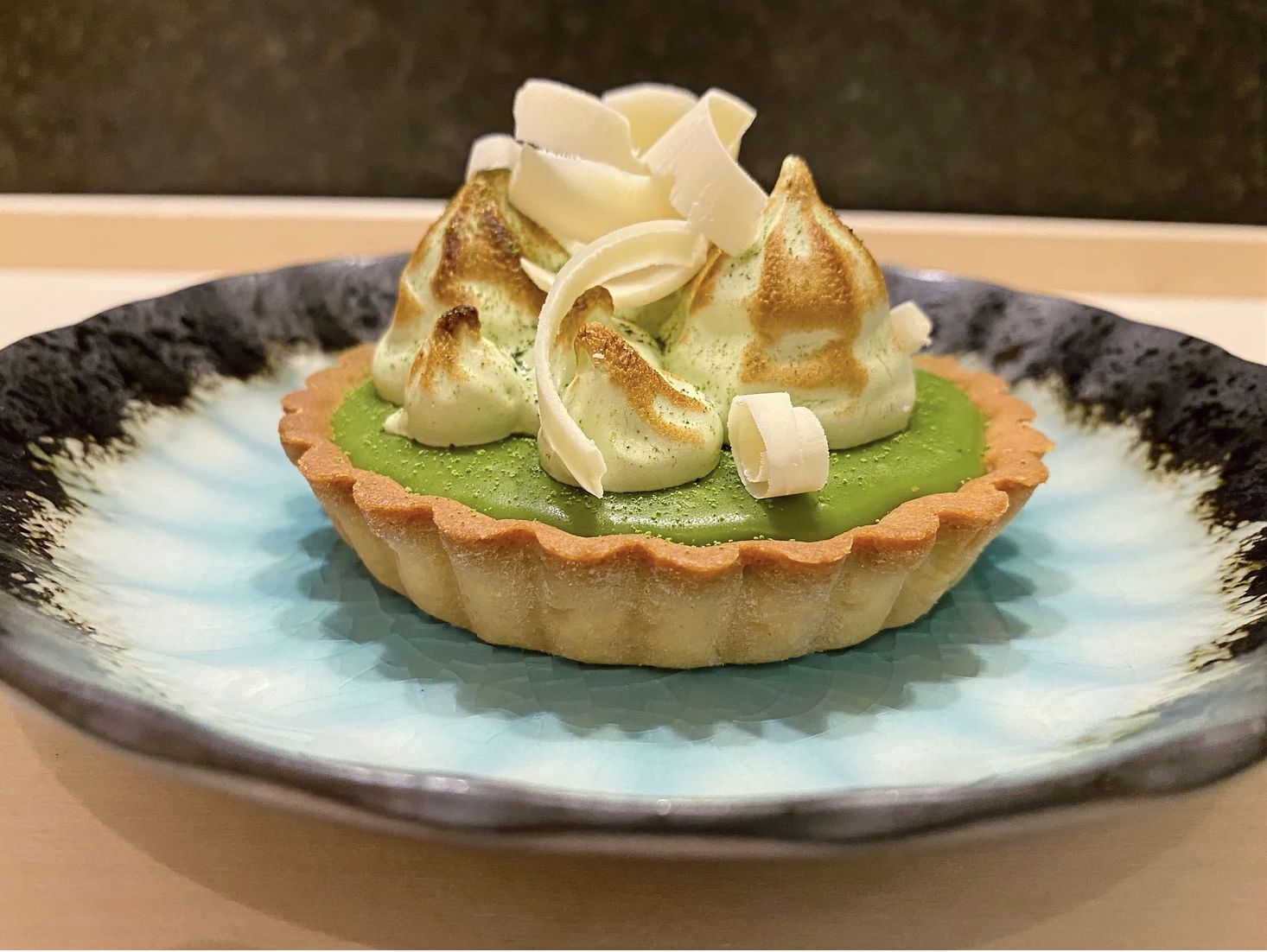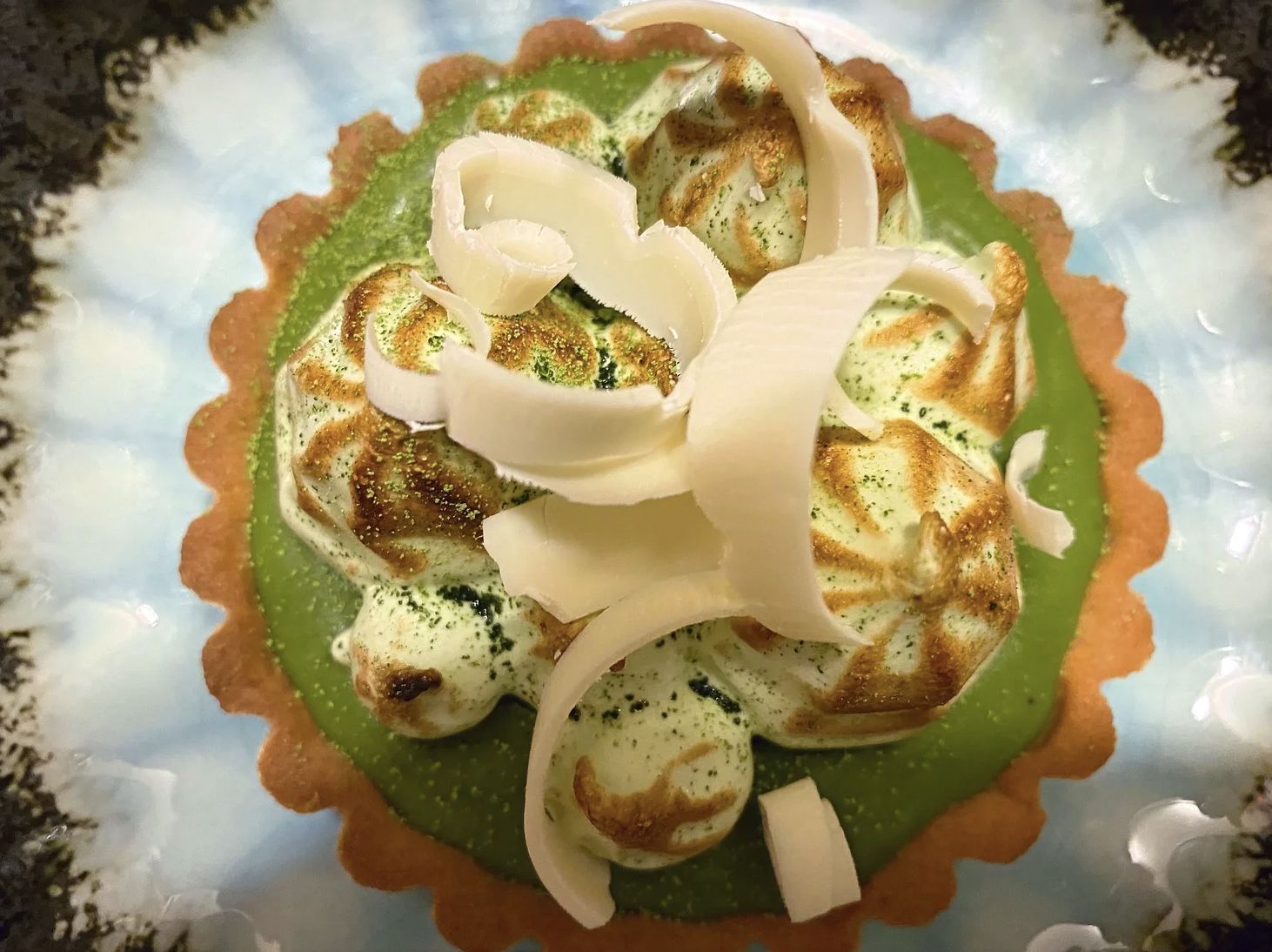 For this recipe, I wanted to play around with making ganache. I love Matcha therefore I went with white chocolate and matcha ganache. This recipe is super simple and requires only a little blind baking for the tartlet cases. For the topping I made a light matcha meringue and blow touched however, you could add fruit, Creme Chantilly or whatever you feel like putting on top. With that said let's get to it!
Let's start with the tartlet cases, these take 1 hour to rest the dough before baking so best start nice and early. In a mixing bowl add 65g soft butter and 45g icing sugar. Cream the butter and icing sugar together until nicely combined. Now gradually in batches, add 20g of whole egg whisking constantly. When combined sieve 175g of plain flour to the mix and fold together to form a smooth dough.
2. Remove the dough and place onto a sheet of clingfilm. Wrap the dough and flatten with a rolling pin to create a flat smooth rectangular shape. Place into the fridge and allow to firm up for 1 hour.
3. After 1 hour the dough should now be much easier to work with. Divide by cutting into 4 equal pieces then set to one side. Lightly dust the work top with plain flour and roll each ball of dough into flat disks roughly 3-4mm thick. Carefully place the dough when rolled into the tartlet cases then tidy up by rolling a rolling pin over the top of the cases. When all the cases are filled lightly prick holes with a fork over the base of the dough.
4. To blind bake the tartlet cases line the inside of each case with parchment paper then add baking beans or rice inside. Bake at 170°c for 10 minutes, then remove from the oven and take out the parchment paper and baking beans and bake for a further 10 minutes on 170°c. When the tartlet cases are cooked place to one side and allow to cool.
5. While we are waiting on the tartlet cases to cool we can begin by making the ganache. Finely chop 200g of good white chocolate and add to a mixing bowl. Add 5g of matcha powder to the chocolate and mix together. Now pour 100ml of double cream in a pan and bring to a boil. When boiling remove from the heat and add the cream on top of the matcha and chocolate and allow to sit for 30 seconds so that the chocolate melts. Using a spatula fold in the cream until a smooth ganache is formed.
6. When the ganache is silky smooth divide into the tartlet cases evenly. When all the tarts are filled, gently bang the base of the cases on a table to remove any unwanted air pockets. Place the tarts into the fridge for 2-3 hours until set.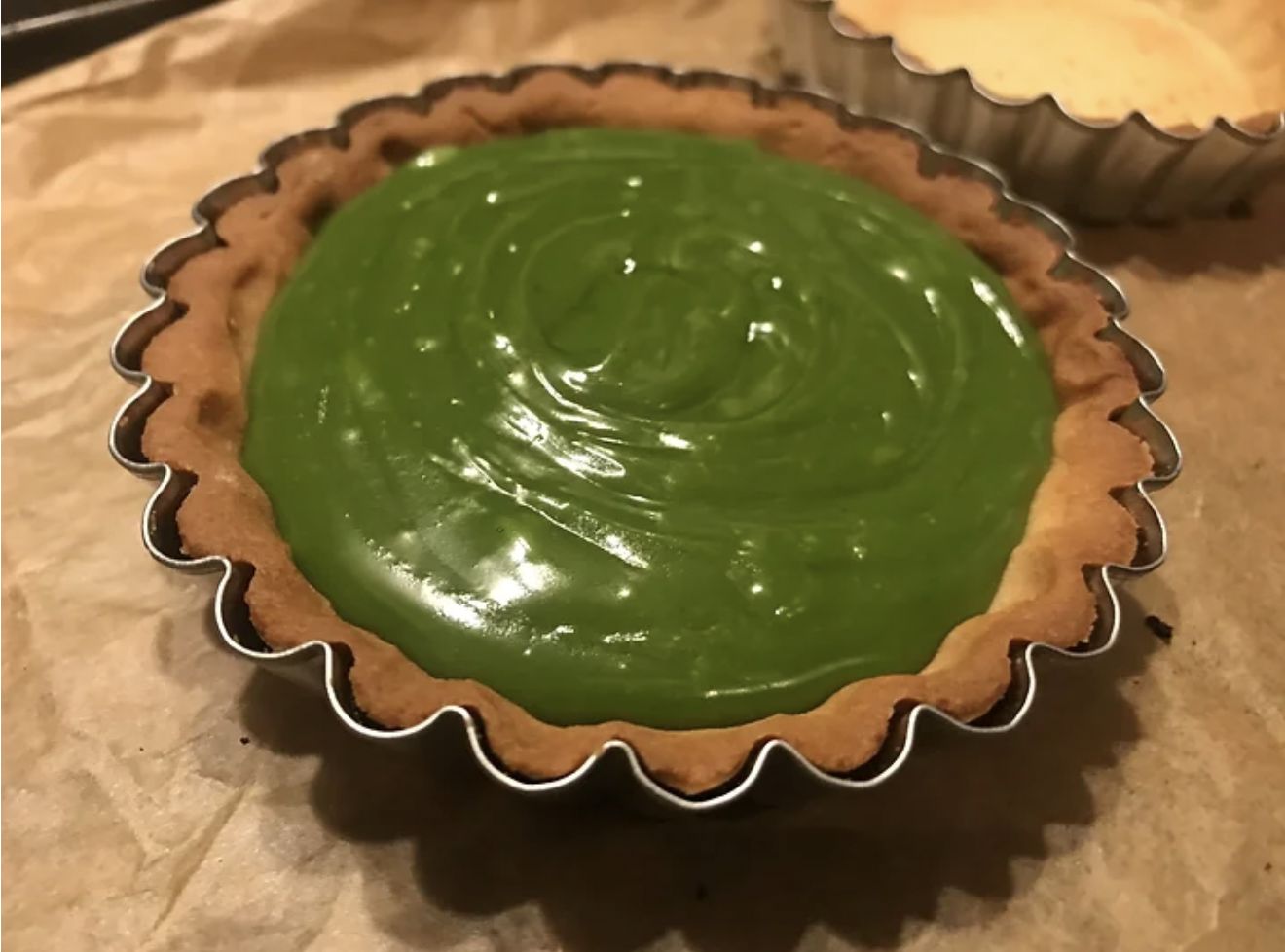 7. To make a meringue whisk 1 1/2 egg whites in a bowl gradually adding 85g sugar. Now add a tsp of matcha powder and a squeeze of lemon juice and whisk until stiff peaks are formed. When ready place into a piping bag with a star nozzle and decorate how ever you wish once the ganache has set.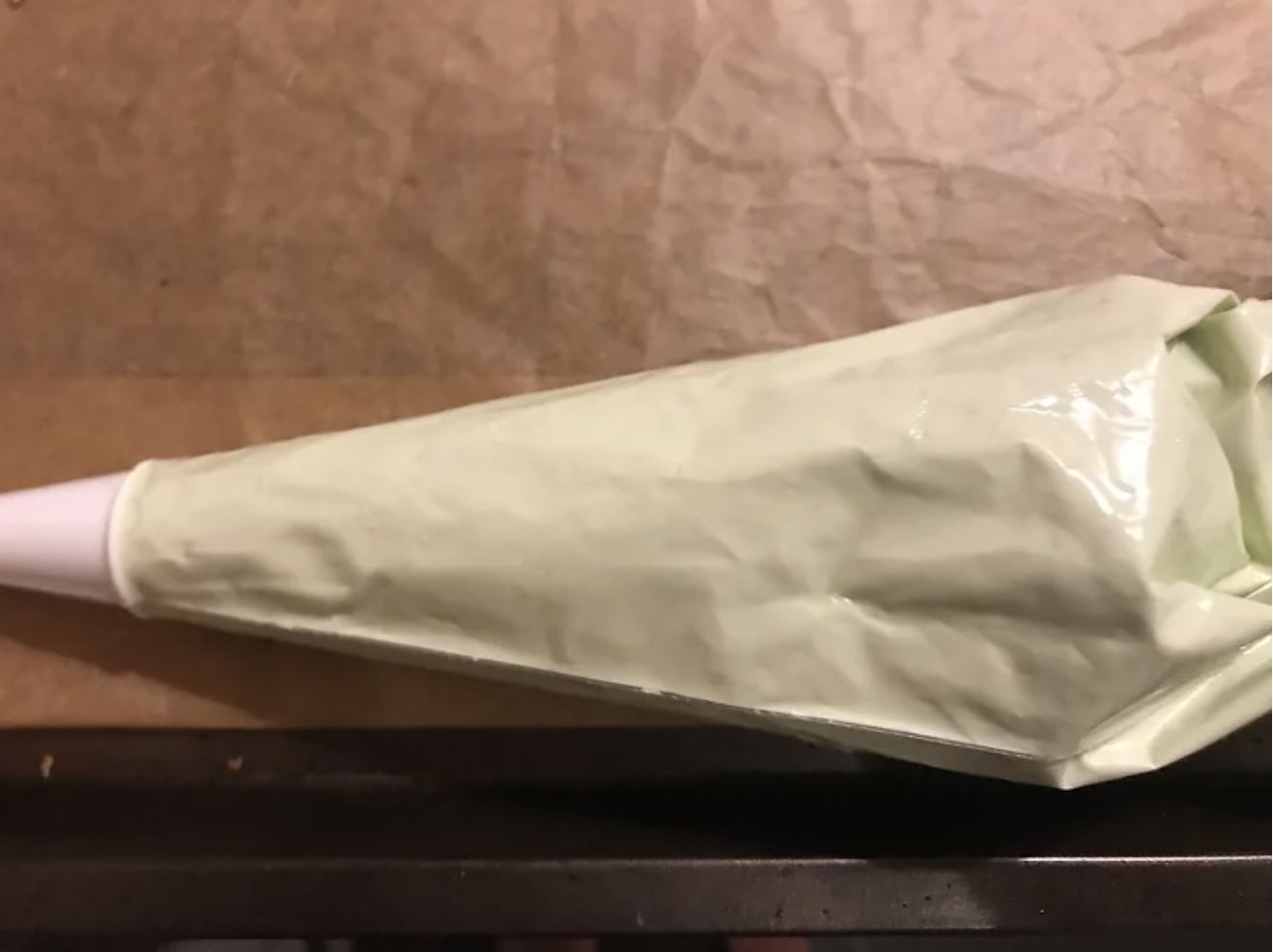 8. To finish the tarts lightly blowtorch the meringue, dust lightly with matcha powder and add shaved white chocolate over the top. Hope you enjoy this recipe!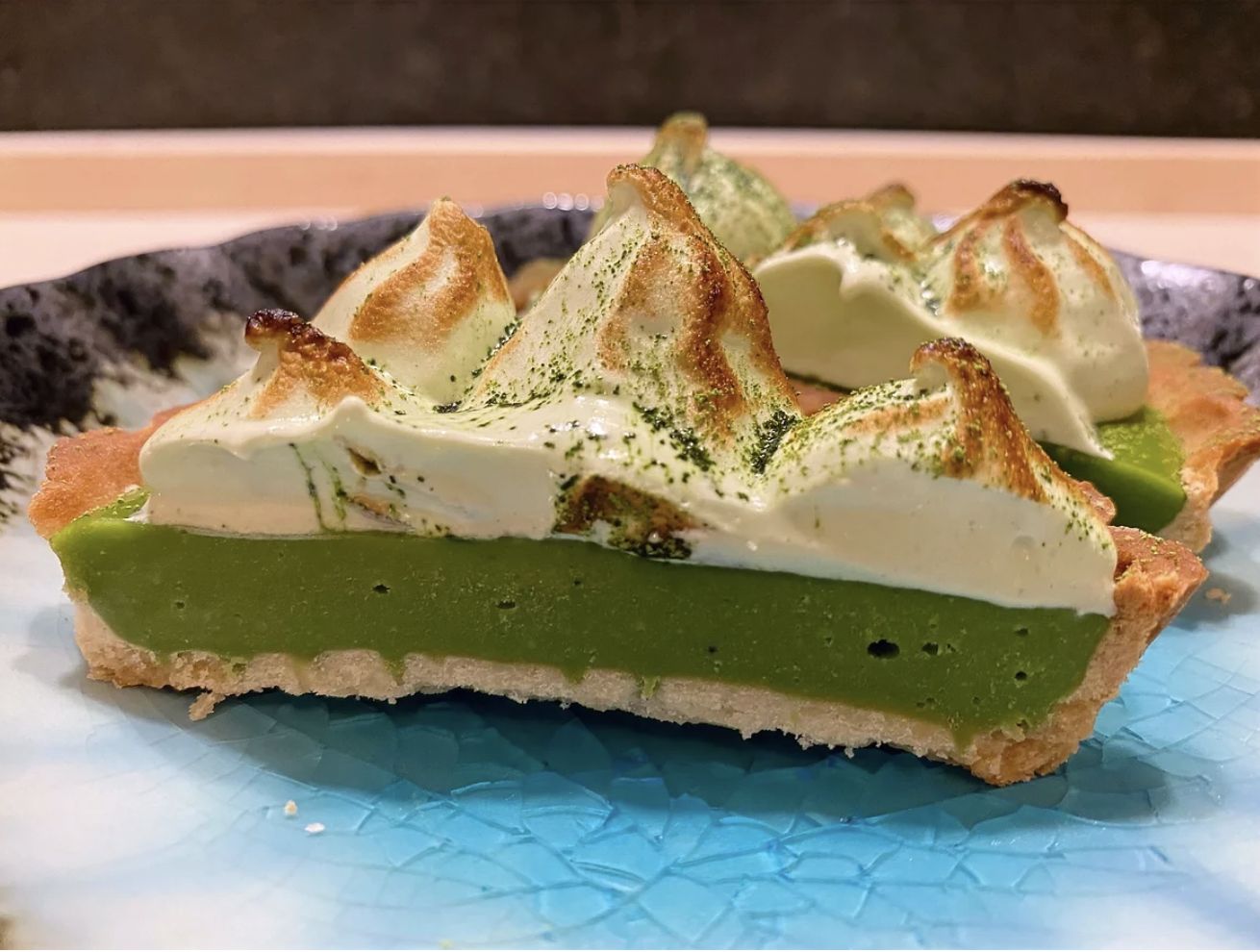 Instead of using matcha, you could simply remove the matcha to make a white chocolate ganache. As for what to decorate it with, you could leave it plain if you prefer or add creme Chantilly or even fruit on top. This recipe works well for a larger tartlet tray by making 1 large tart instead of 4 smaller ones. Have fun playing with this recipe!
200g white cooking chocolate
Matcha Meringue: (optional)
drop of fresh lemon juice