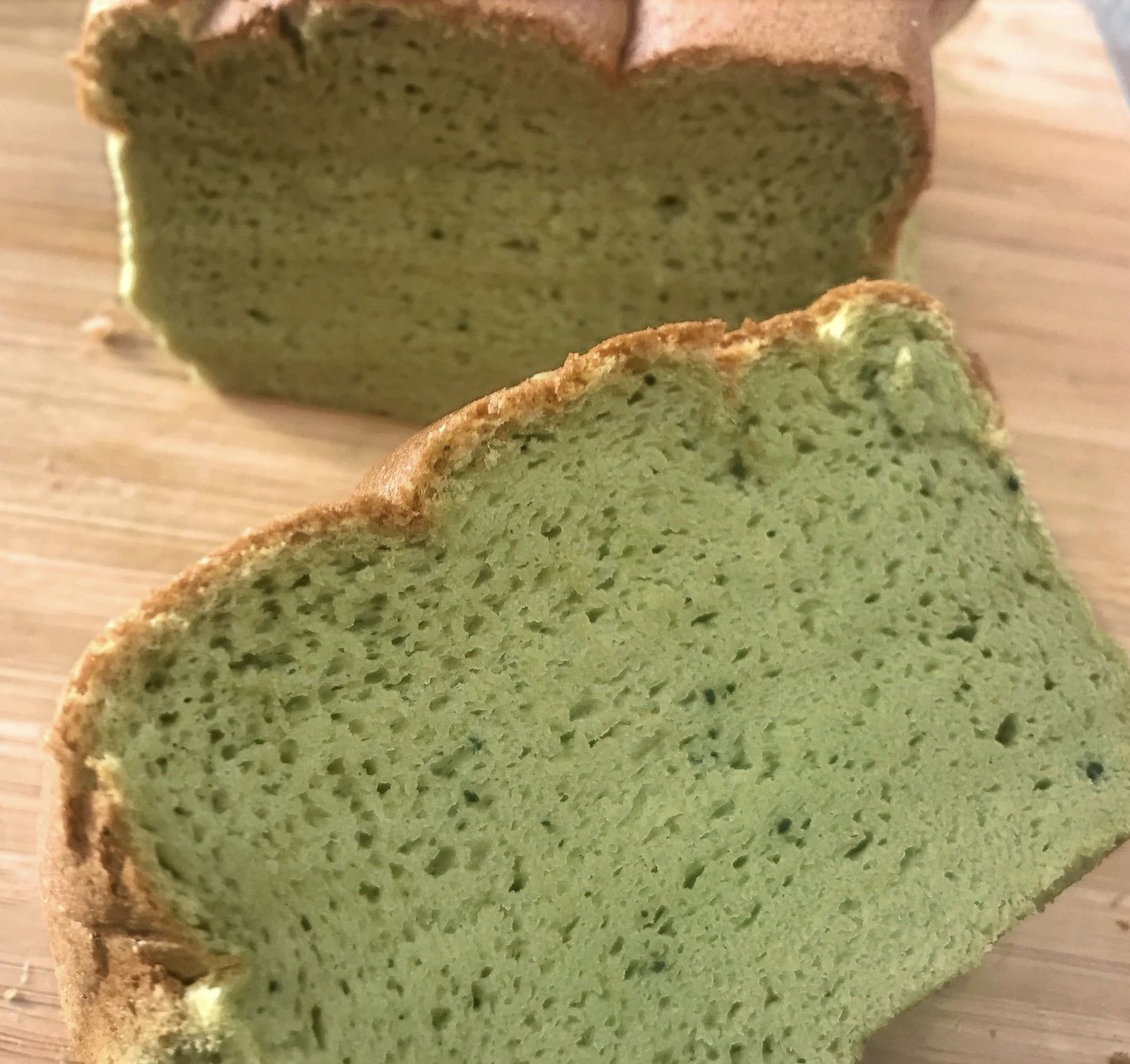 This recipe was designed to be more of a cake to eat with tea or coffee as opposed to being like the more classical cheesecake and eaten as a dessert. I baked it as a loaf as I felt its much more casual to eat. The base is a classic Japanese fluffy cheesecake with the addition of matcha. It is a nice and easy recipe, let's get to it…
1. Start by weighing out 50g of butter, 50g cream cheese, 65 ml milk,1 tsp vanilla essence and 2 tbsp of matcha into a small pan. bring the mix to a simmer and mix thoroughly until smooth. Set the mix aside and leave to get slightly cooler.
2. Then add 4 egg yolks to a bowl and whisk until the eggs become lighter in colour and fluffy. When the matcha mix is cool add to the whisked egg yolks in stages (take your time as you don't want to scramble the eggs). When the mix is fully incorporated to the egg yolk, sieve 30g of flour and 30g of cornflour into the mix and whisk until smooth, when ready set aside.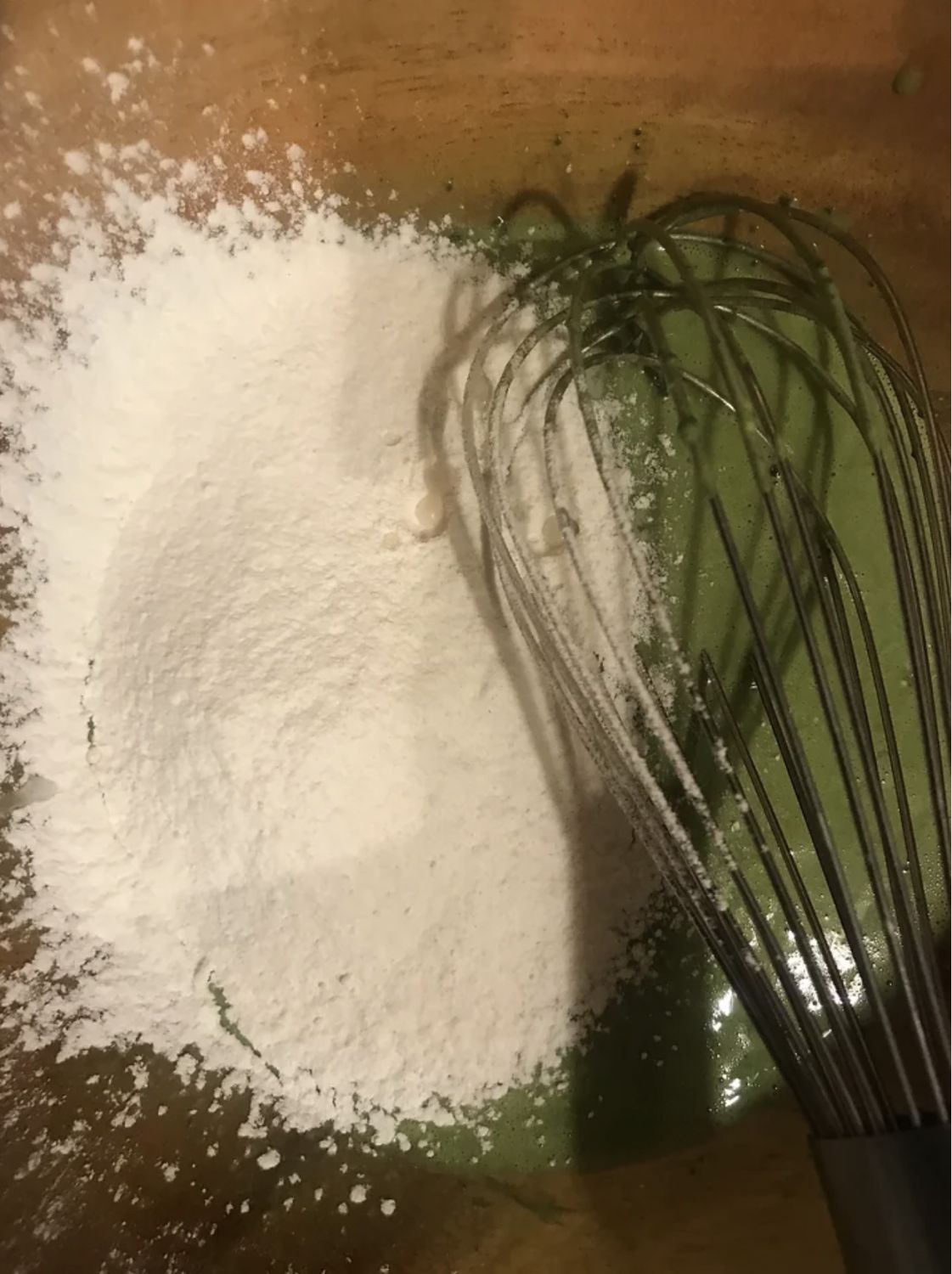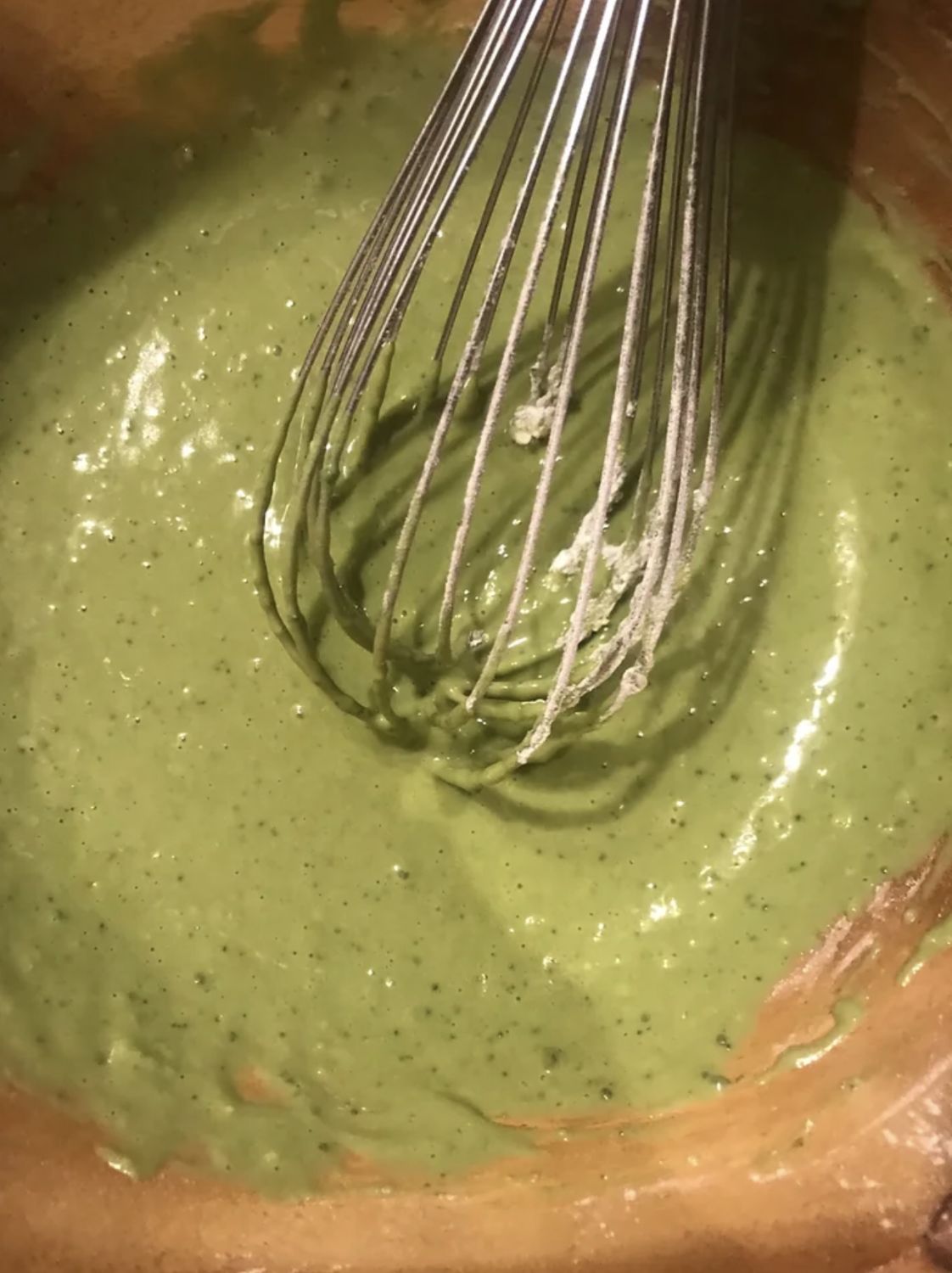 3. In a separate bowl add 7 egg whites and whisk until a ribbon consistency is formed (you can use a machine whisk to make it quick). When at ribbon constancy add 70g of sugar and whisk a little more until the egg white becomes slightly more firm.
4. Now with a spatular we want to fold in the matcha mix into the egg whites, take care not to mix to roughly as it will knock too much air out of the mixture.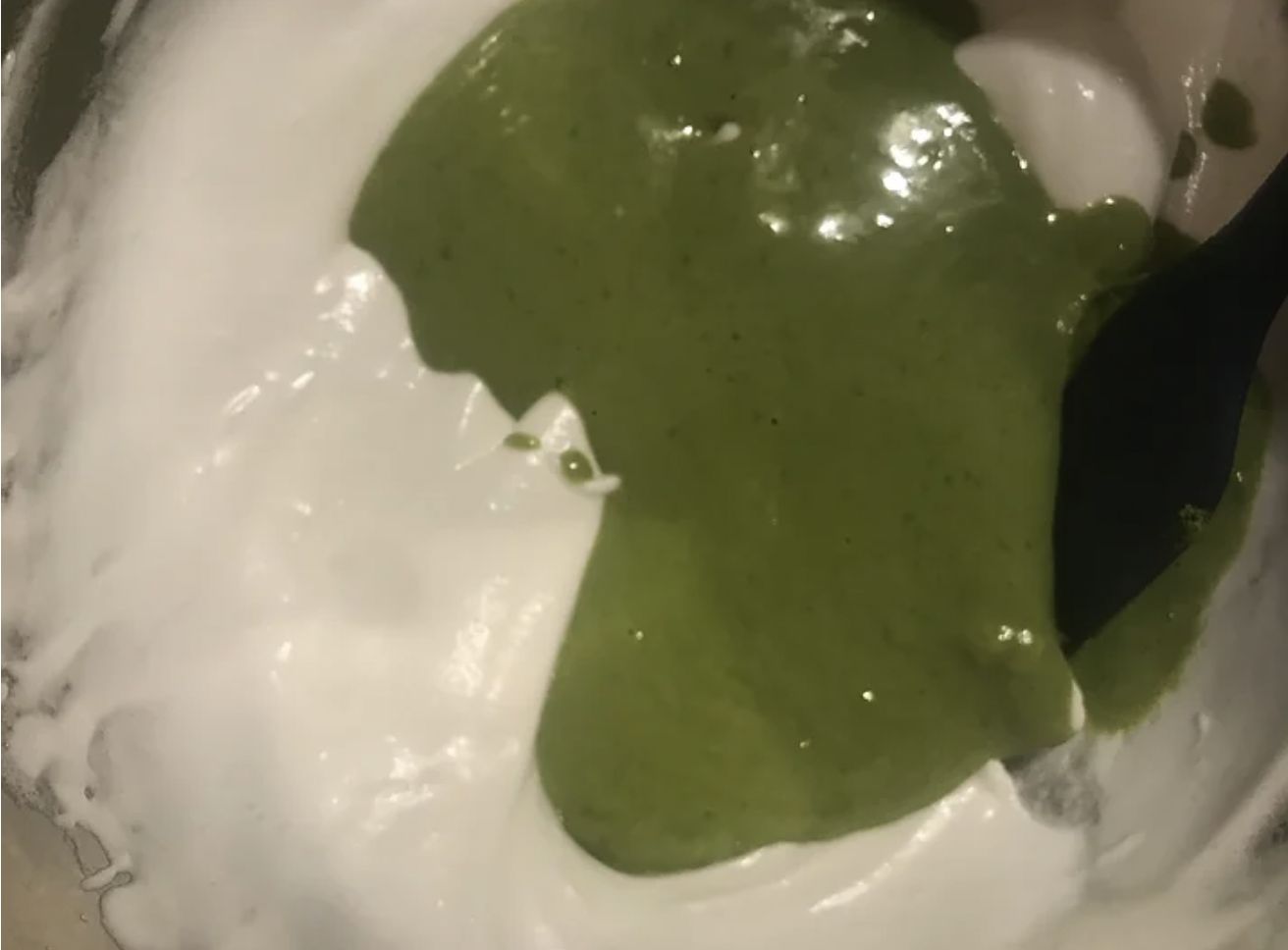 5. When the mix is totally smooth put all of the mixture into a lightly greased loaf tin covered in parchment paper. The loaf tin I used was roughly a medium sized loaf tin however you could bake in a round cake tin if you prefer. When ready place the tin into a tray and cover the outside of the tray around half way with boiling hot water (create a bain marie). Bake in a hot oven at 160 degrees centigrade for 25 minutes until cooked..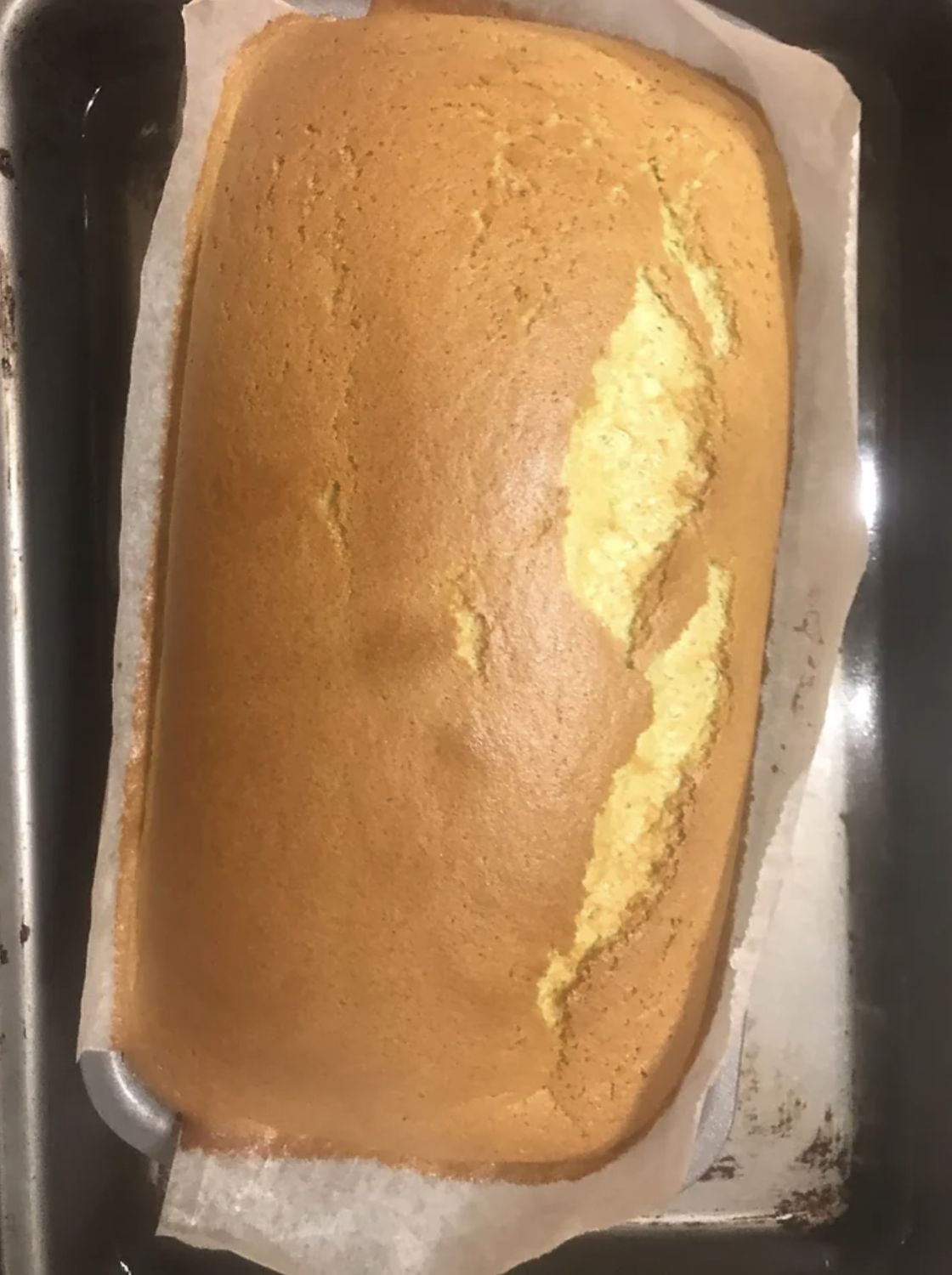 6. When ready allow the cake to rest for around 30 minutes before slicing.
Hope you all like this cheesecake alternative…
If you like you can try this recipe without matcha to create a fluffy vanilla-baked cheesecake. You could also double this recipe and bake it in a large cake tin to make a more classic baked cheesecake. Definitely try this with a cup of mint green tea it works great. Have fun…