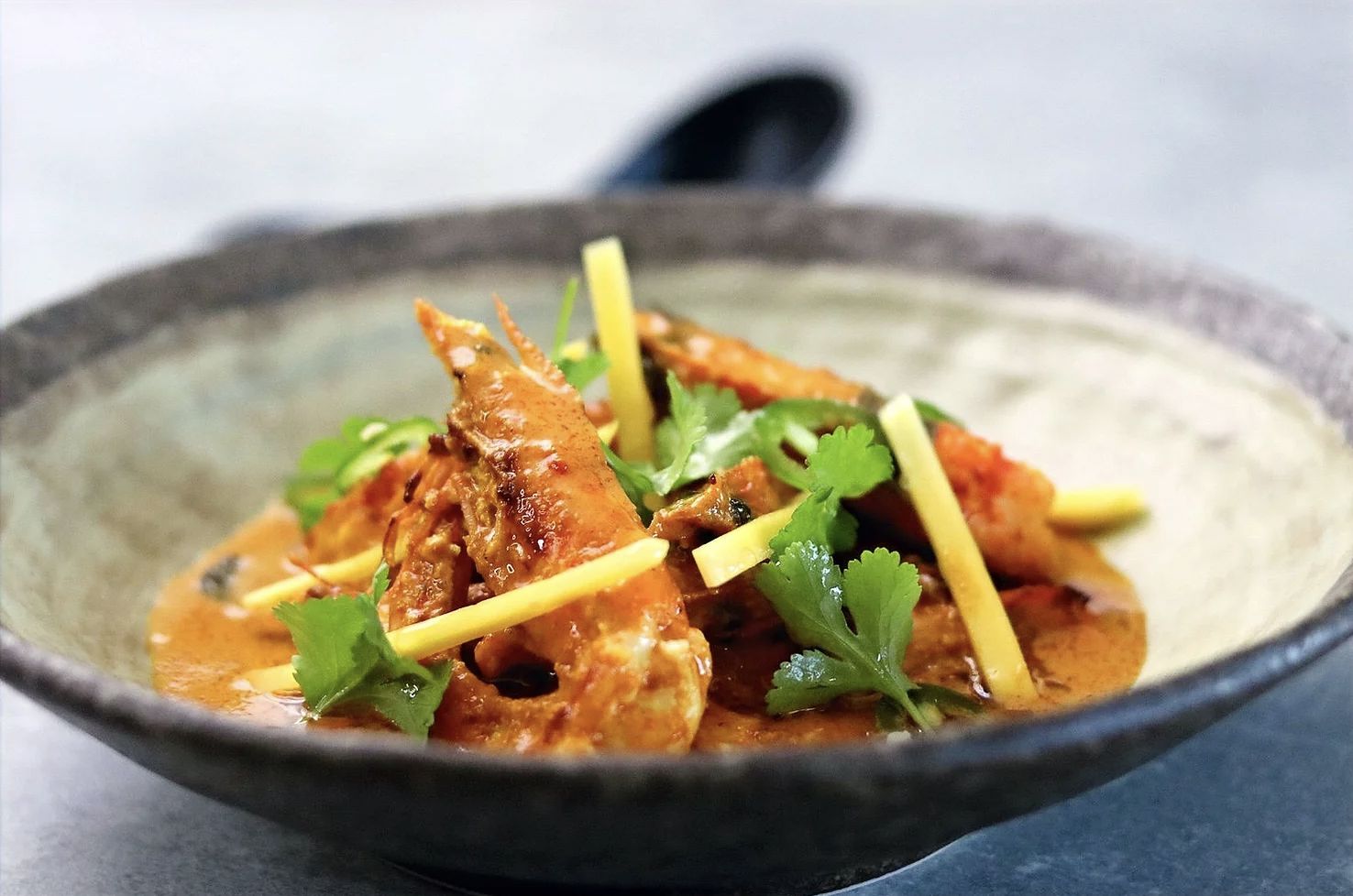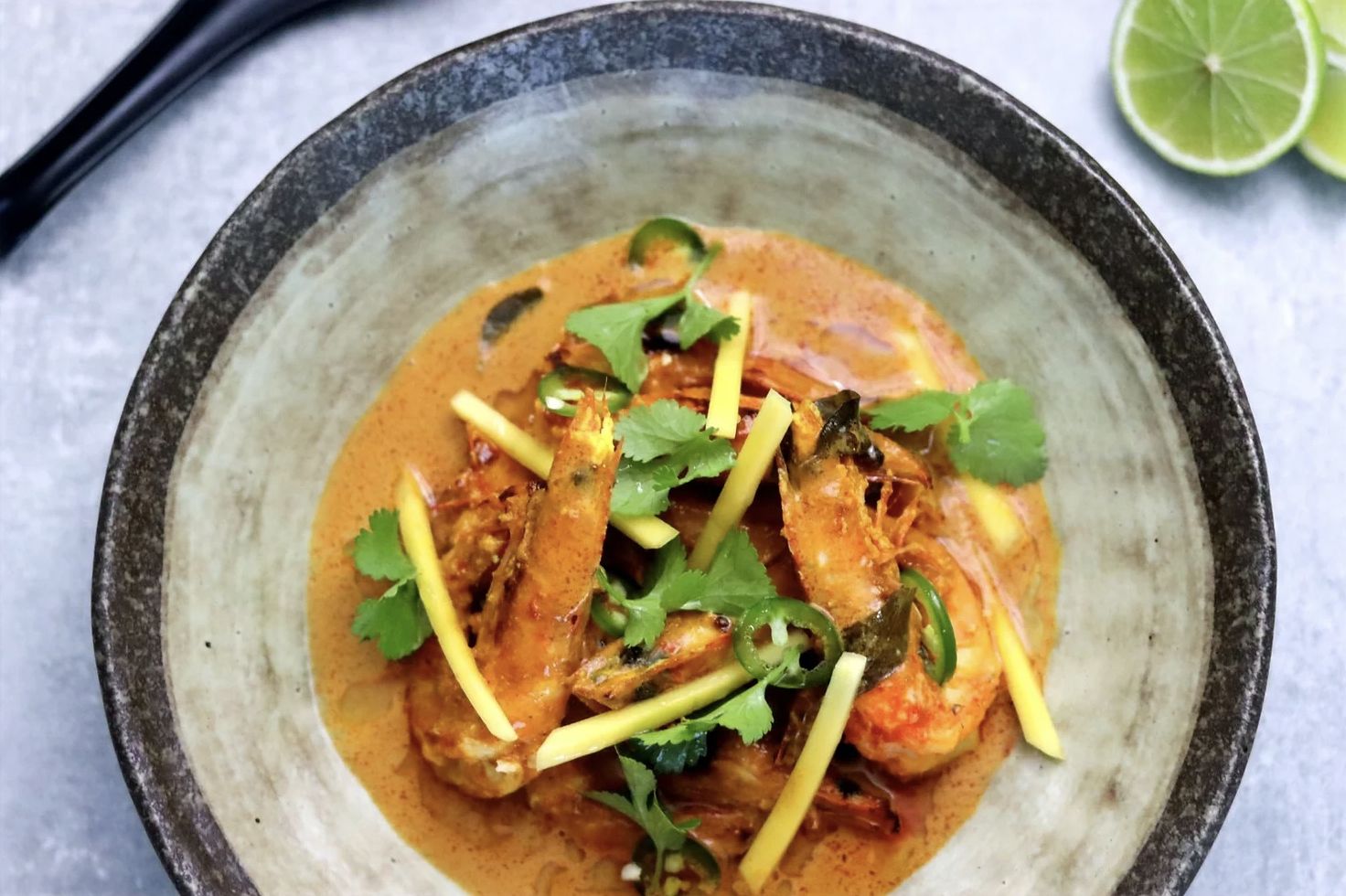 For this recipe I took my inspiration from traditional Sri Lankan cuisine. The slightly sweet, sour and spicy flavours work incredibly well together and with the marriage of prawn and mango being added to the mix really set this curry off. This prawn and mango curry is simple, delicious yet still complex in flavour. Let's get straight into it!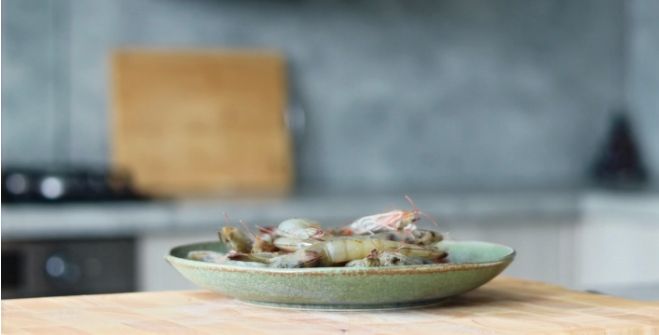 Prawns:
1. Let's start by preparing the shrimp, ideally you want to be using whole tiger prawns, however, peeled ones will also work for this recipe. Start by removing the outer body shell and legs first keeping the head and tail on. Next with a sharp knife, make a small score going along the back of the shrimp to expose the tract. Remove the tract then place the prepared prawns to one side.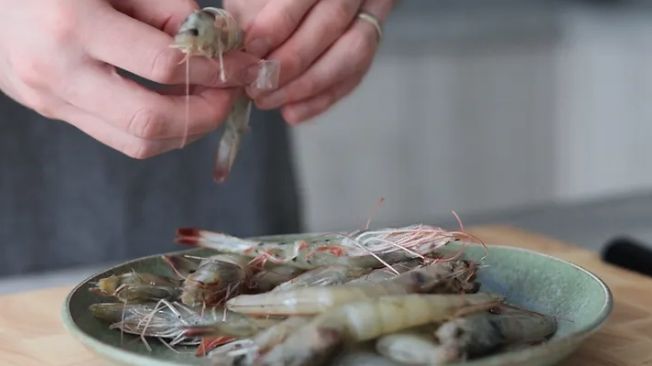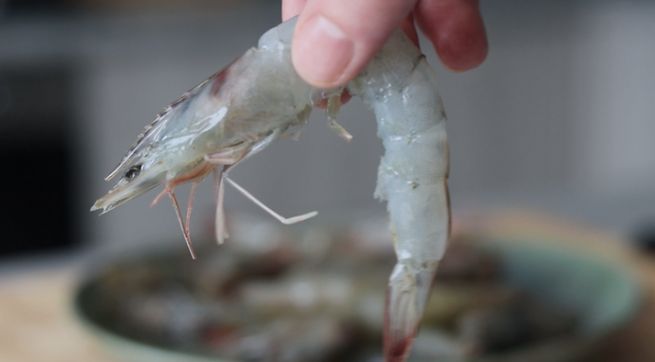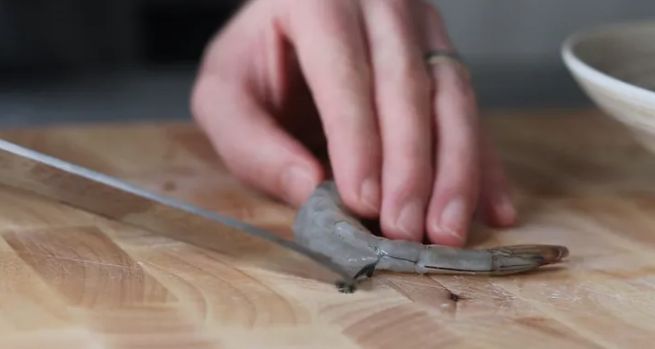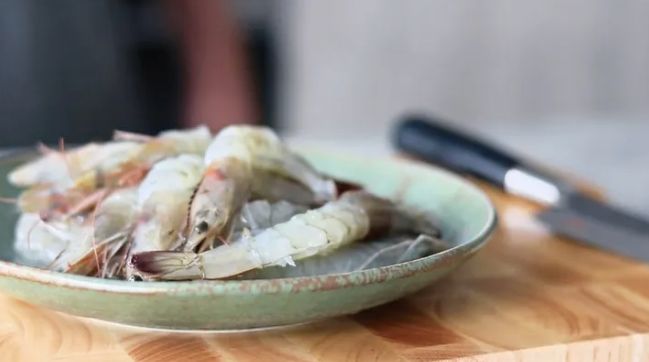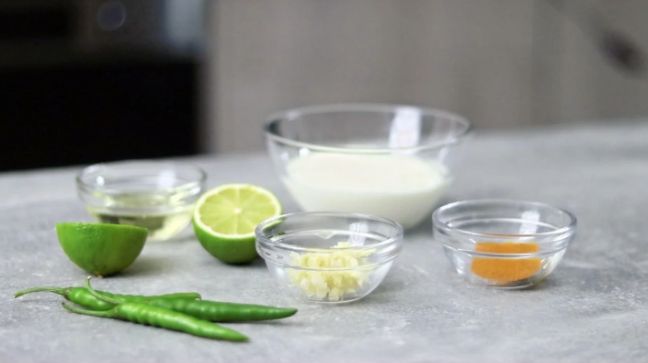 Marinade:
2. Now that the prawns are prepared we can move onto the marinade. This marinade only really needs around 30 minutes. In a small mixing bowl add 200mls of plain yogurt then add 1 tsp turmeric, 2-3 finely sliced finger chillies, the juice of 1 lime and 2 minced garlic cloves then mix well until combined.
3. Add the marinade to the prawns then ensure each of the prawns are evenly coated. Cover when ready and leave to marinade for at least 30 minutes.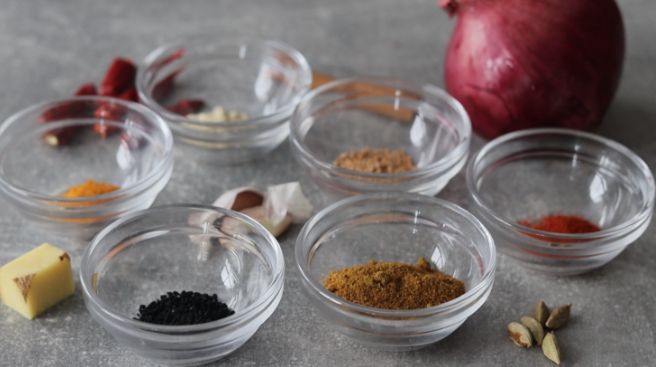 Curry Base:
4. Now to make the curry, start by finely slicing 1/2 red onion, mince 5g of ginger and also mince 3 garlic cloves. Then before we start to cook, add 5g of tamarind pulp to a small bowl then cover with approximately 200mls of hot water. Mix well and allow the tamarind to create a stock.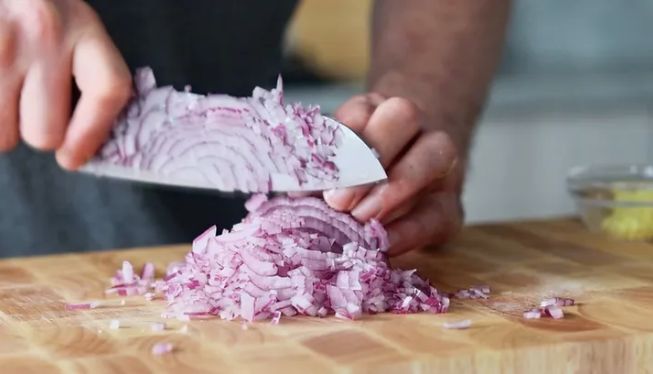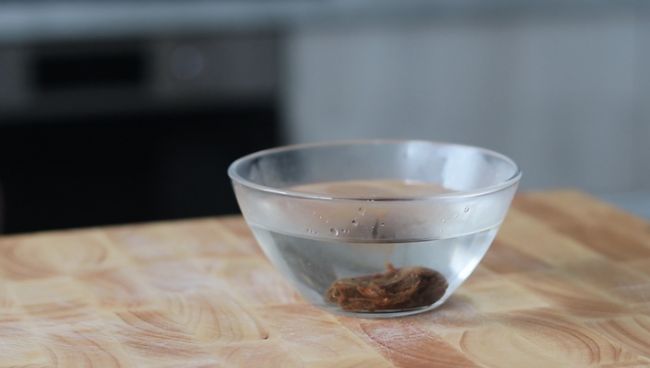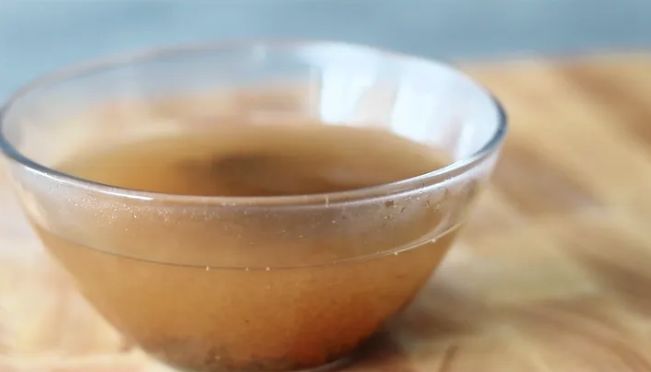 5. Now that the vegetables and tamarind stock are ready we can begin to cook. Let's start by toasting the whole spices first. In a deep saucepan add 4 dried red chillies, 1 cinnamon stick, 4 crushed cardamon pods, 1/2 tbsp mustard seeds and 1/4 tsp of black onion seeds. Place the pan onto a medium to high heat and toast the spices for 1-2 minutes or until fragrant. When ready add a drizzle of neutral oil then add the diced red onion, garlic, ginger, 1 tbsp curry powder, 1/2 tsp chilli powder, 1/4 tsp ground fenugreek and 1/4 tsp of turmeric. Mix well and continue to fry for a further 2 minutes.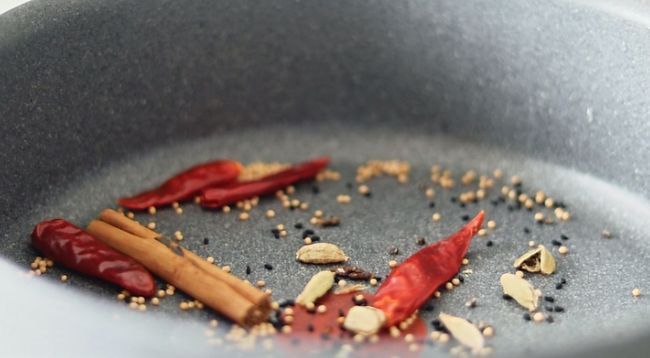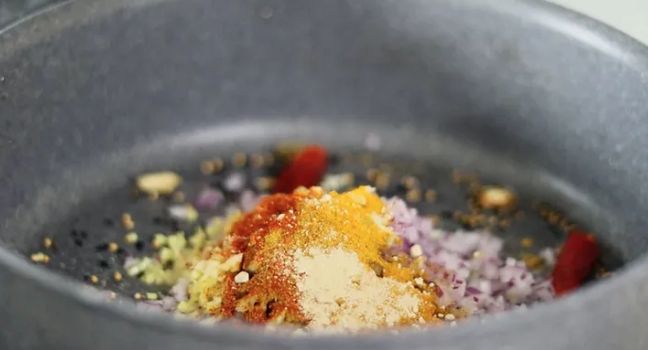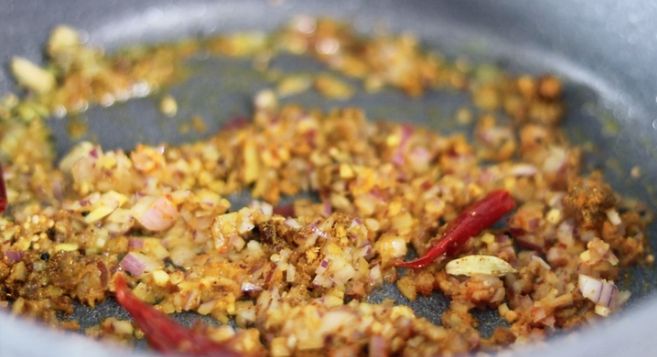 6. When fragrant and the onions, garlic and ginger have softened it's time to incorporate the liquid. Add the tamarind stock made earlier and 400mls of coconut milk. Bring the liquid up to a boil then when boiling turn down to a simmer. Cook the curry for 15-20 minutes on a medium to low heat until reduced by half.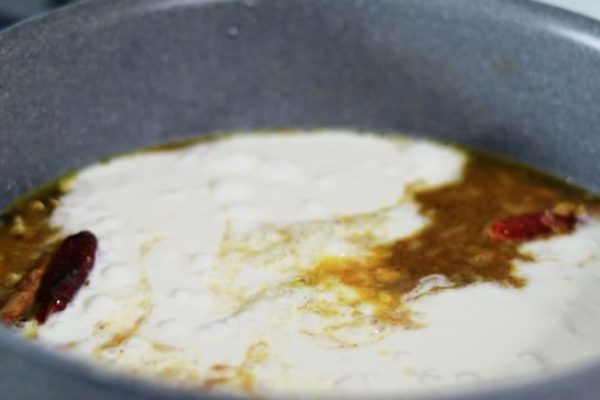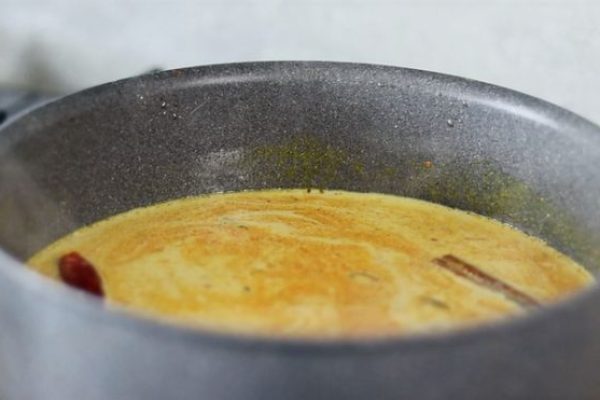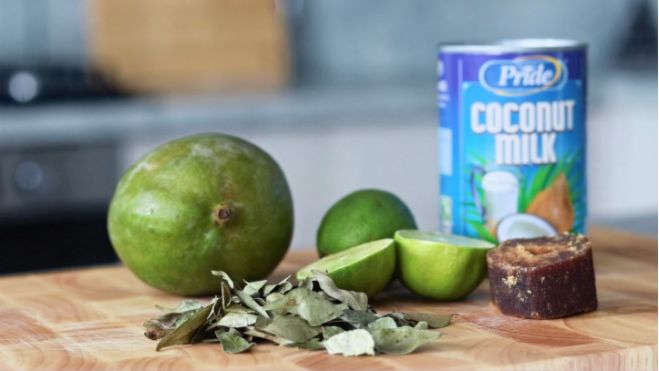 Finish the curry:
7. When the curry has reduced, its time to add a few last minute key characteristics to finish the dish. Remove the larger spices from the curry ie the cinnamon, dried red chillies and cardamon pods first. Then shave 1-2 tbsps worth of palm sugar then add to the curry for a touch of sweetness. Next to add to those sour notes and to add a bit of texture, peel and slice 1 under ripe mango into a julienne (matchsticks). Add 3/4s of the sour mango to the curry saving some raw to finish the dish. Finally add 10 curry leaves to the curry and season with a pinch of salt. We are looking for the curry to be slightly sweet, sour and spicy. Keep the curry warm to one side for now and all that's left is a brief cook of the marinated shrimp.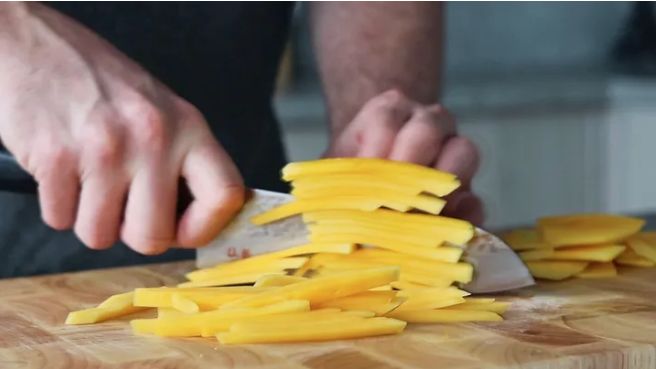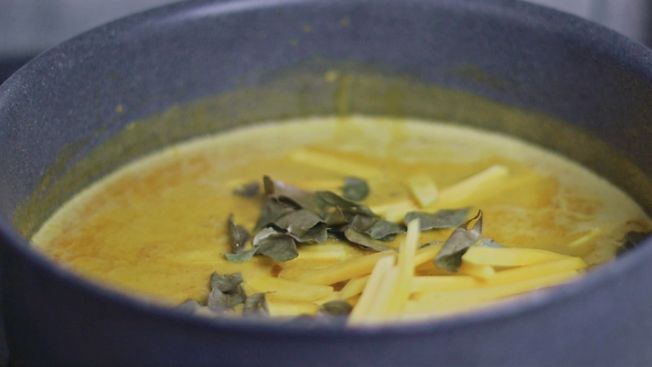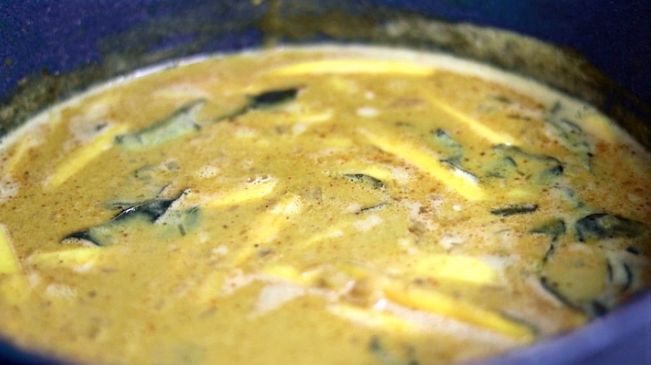 8. Finally to cook the shrimp place a large pan onto a high heat then add a touch of cooking oil. When hot, add the shrimp and fry on one side for around 90 seconds. When caramelised, flip the shrimp and fry for a further 90 seconds. When frying the shrimp we are looking for the yogurt to slightly catch and become caramelised along with a just about cooked shrimp. When ready remove from the heat and we are ready to serve.
9. To serve divide the cooked shrimp into serving bowls then ladle over the hot curry on top. Add a touch of fresh lime, some raw mango slices, a touch of coriander and a few sliced green chillies. Go in with your hands or serve with some fresh steamed or coconut rice and nourish…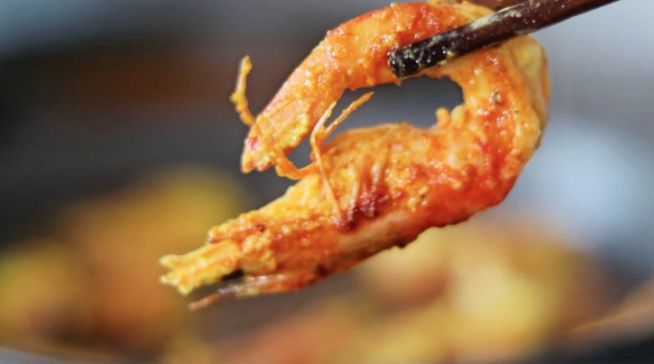 As said earlier in the recipe feel free to use peeled deveined shrimp if you prefer or you could also use various other shellfish such as langoustine, lobster, clams…I even think if seafood isn't your thing then you could replace the shrimp with chicken or various mushrooms or vegetables. Regardless how you end up making this curry I'm sure you will love it! Until next time peace!
2-3 green finger chillies