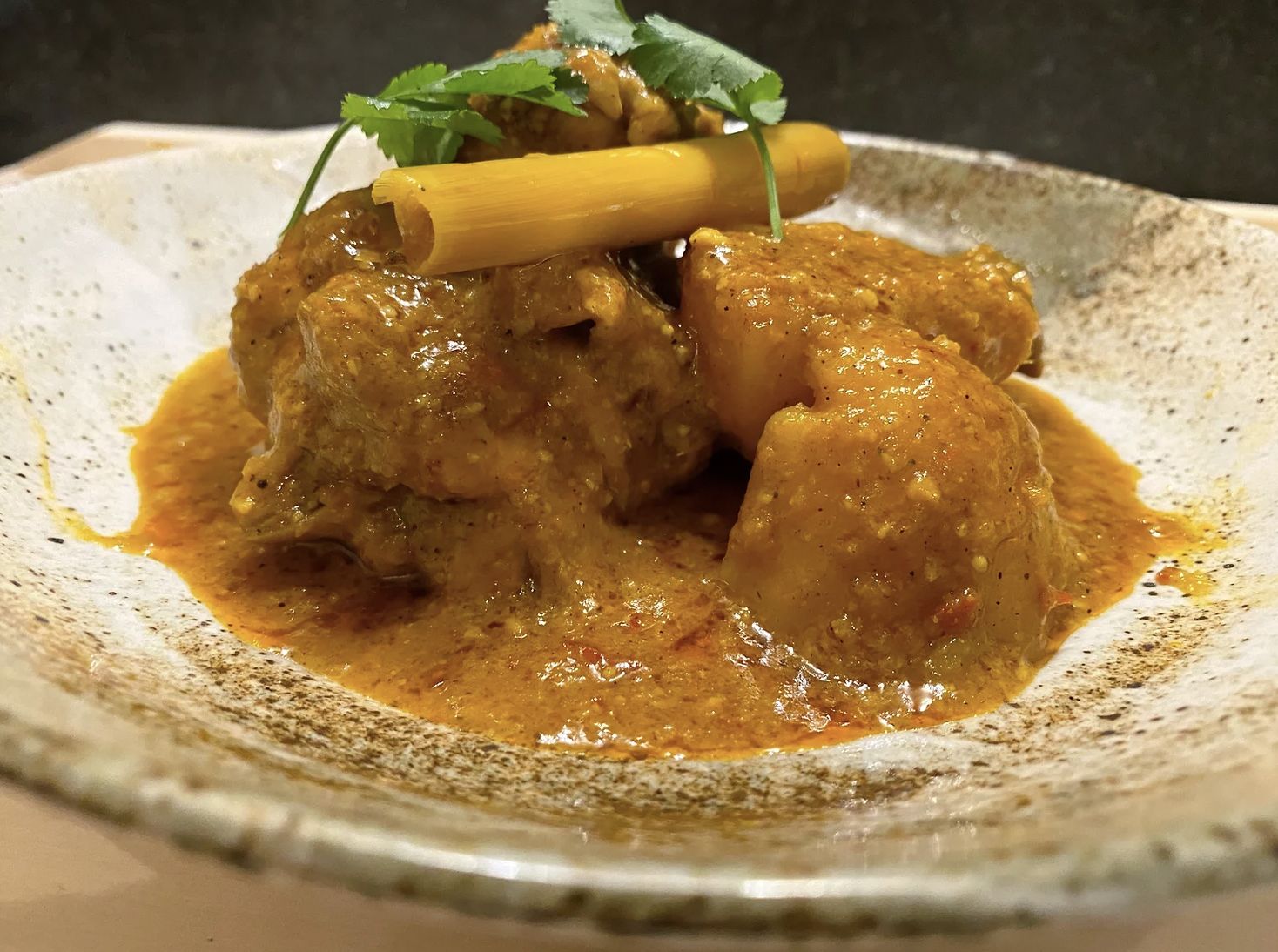 Malaysia has the most incredible and unique blend of spices in their curries. The unique hybrid of spices is taken from China, India and the South East Asian countries that make up Malaysian cuisine today. For this simple curry, I wanted to add to that mix of flavours by creating a fairly typical Malaysian curry. This recipe is extremely simple to make and is perfect to feed a family. With all that said let's get it!
Start by making the curry paste, toast 20g cashew nuts in a dry pan then remove the seeds from the dried chillis and rehydrate in hot water for 5 minutes. Now add the chillis and cashew nuts to a food blender along with 6 peeled shallots, 4 peeled garlic cloves, 2 tbsp curry powder, 1 tsp ground coriander, 1 tsp turmeric, 2 tbsp of tomato puree and a drop of cooking oil. Blend all the ingredients until a smooth paste is formed then place to one side.
2. Now to marinade the chicken legs, chop the chicken legs into 3 or keep them whole if you prefer then add 1 tbsp curry powder and some light soy. Place to one side and allow to lightly marinade.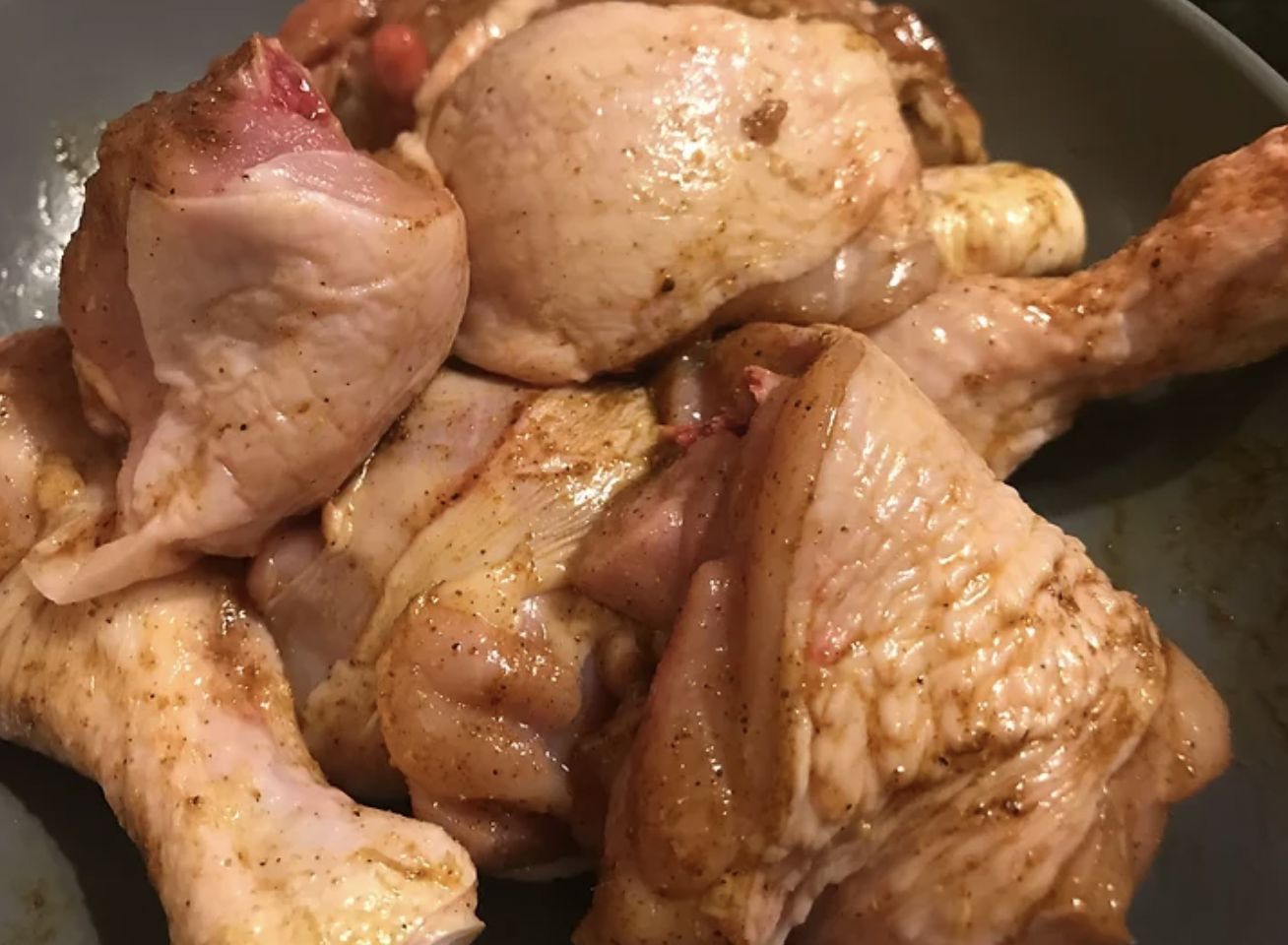 3. Next step add the curry paste to a large pan with a drizzle of oil. Fry the curry paste on a medium heat for approximately 5-10 minutes until the paste becomes fragrant and slightly darker in colour. When ready add the marinated chicken legs to the paste and fry for a further 5 minutes on a low heat until the chicken absorbs all of the curry paste aromas.
4. Now add approximately 200ml of water, 100ml coconut milk, 4 chopped peeled potatoes, curry leaves, 1 small cinnamon stick, 1 bruised lemongrass stalk and 2 tbsp of palm sugar to the curry. Turn the heat onto a medium simmer and cook the curry with a lid on for 45 minutes.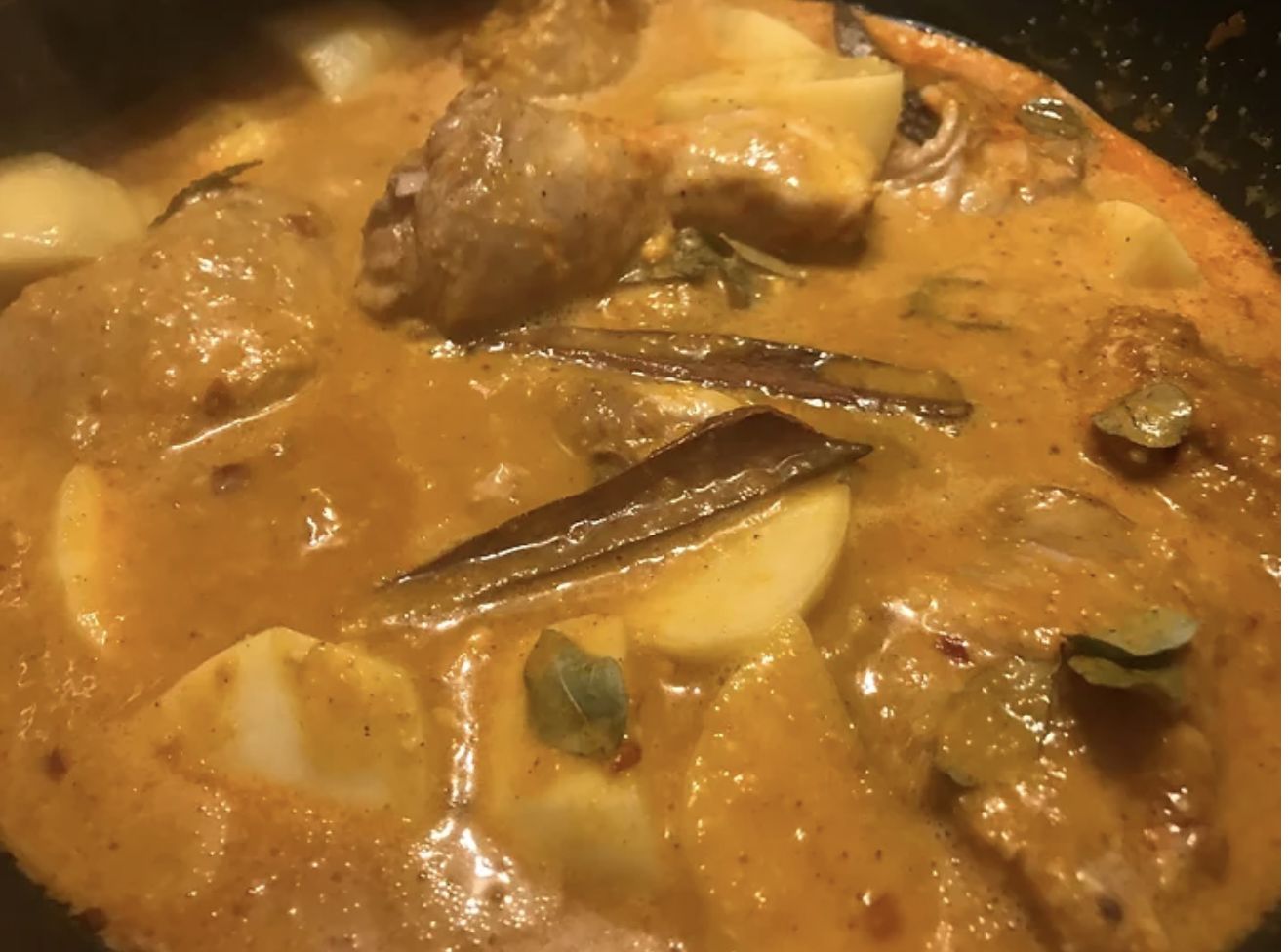 5. When the curry is cooked adjust the seasoning by adding salt, light soy and more palm sugar if needed. When ready divide into serving bowls and place some chopped coriander over the top and some coconut rice or roti on the side. Hope you all enjoy this super simple recipe!!
This is one of those recipes that taste so much better the day after. If you want to make this recipe vegan simply remove the chicken and replace it with some leafy vegetables or even lentils. If you want to play with spices you could also add star anise, cardamon pods or cloves to achieve a slightly different flavour. Have fun!
6 small shallots (or 1 white onion)
1 inch piece of galangal or ginger
20g cashew nuts or peanuts