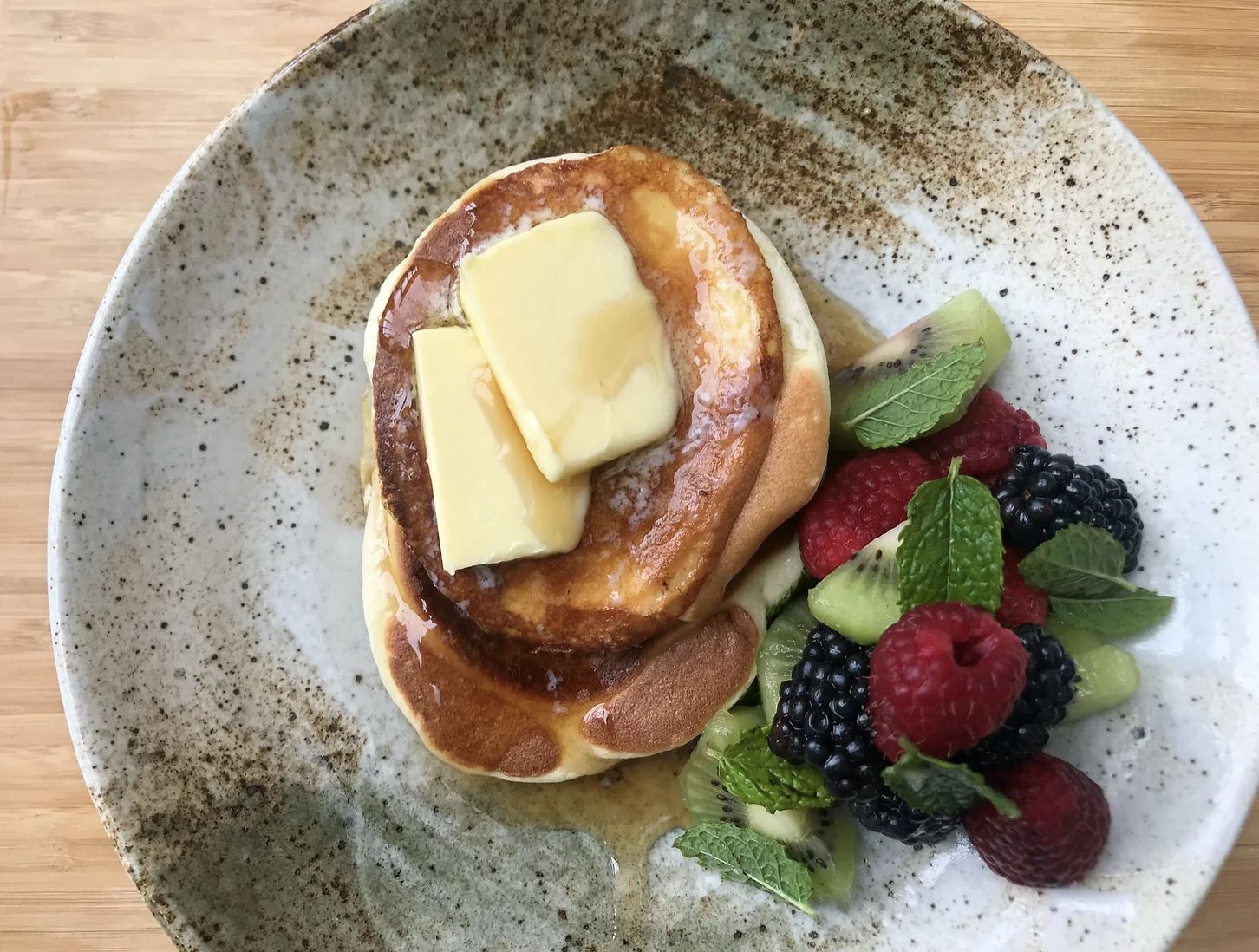 This style of the pancake has become extremely popular throughout Asia. It's incredibly light and fluffy as when cooking the pancakes they almost act like a soufflé. The secret to these is a medium to low precise cooking temperature and a little steam to set the batter whilst frying. The pancake mix should be used as soon as you make it, if kept for a long period of time the mix will produce water. Lets cook…
Begin by making a fruit salad, wash and prepare all of the fruits and slice into bite sized pieces. Tear some fresh mint and mix altogether in a large mixing bowl, when ready set to one side.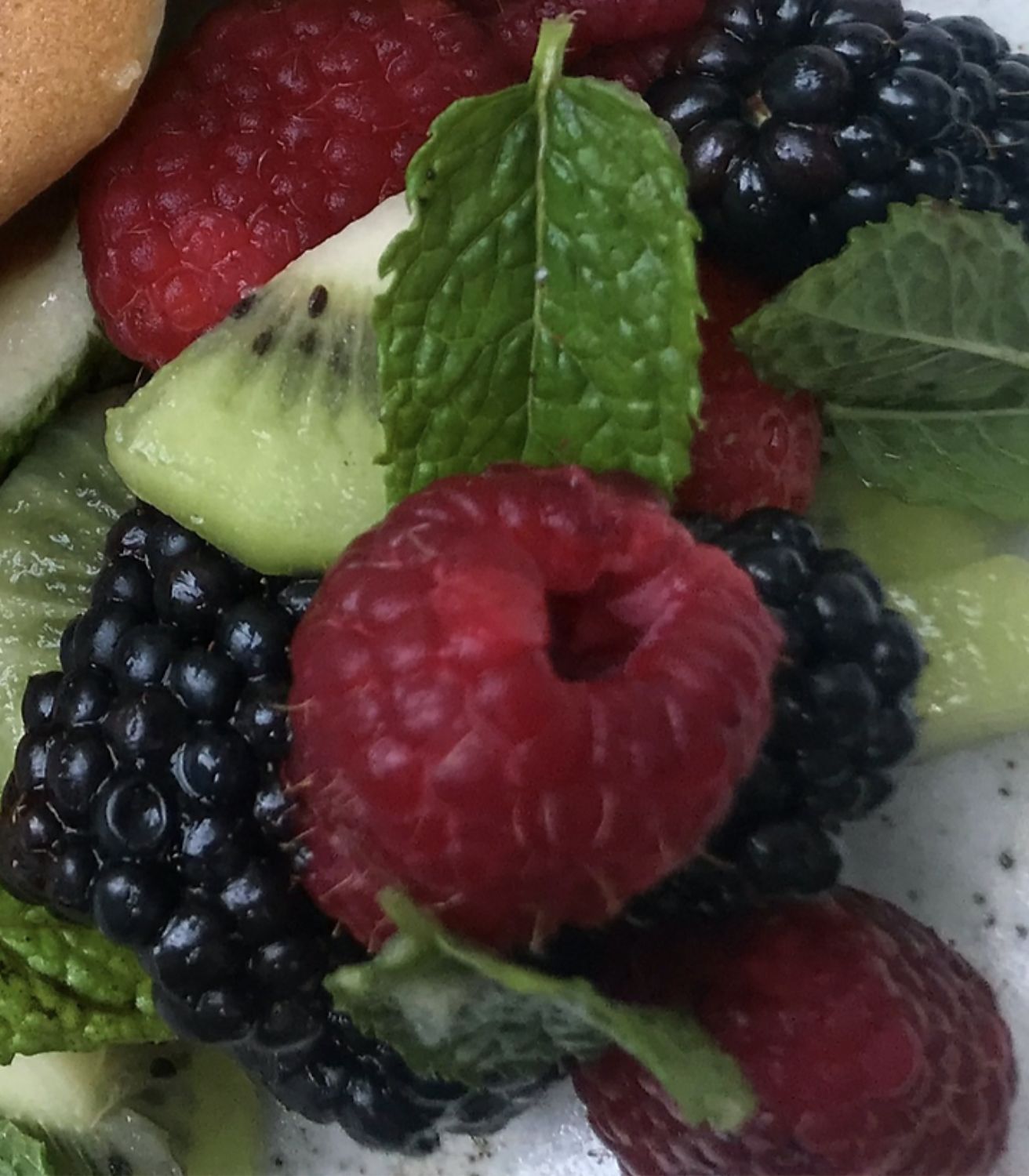 2. Now to make the pancake batter, add 4 egg yolks, 40ml of milk and 10ml of oil to a large mixing bowl then mix until the egg yolk starts to foam. Add 1 tsp of vanilla essence then whisk briefly again.
3. Next sieve 60g of flour and add to the egg yolk mix. Whisk together until a smooth thick batter is formed then set to one side.
4. Next add 6 egg whites to a separate bowl and add 1 tsp of distilled vinegar. Whisk the egg whites like a meringue and gradually add 80g of sugar in stages. Constantly whisk until the egg whites achieve a stiff ribbon consistency.
5. Fold the egg whites into the egg yolk mix carefully until a smooth thick batter is formed.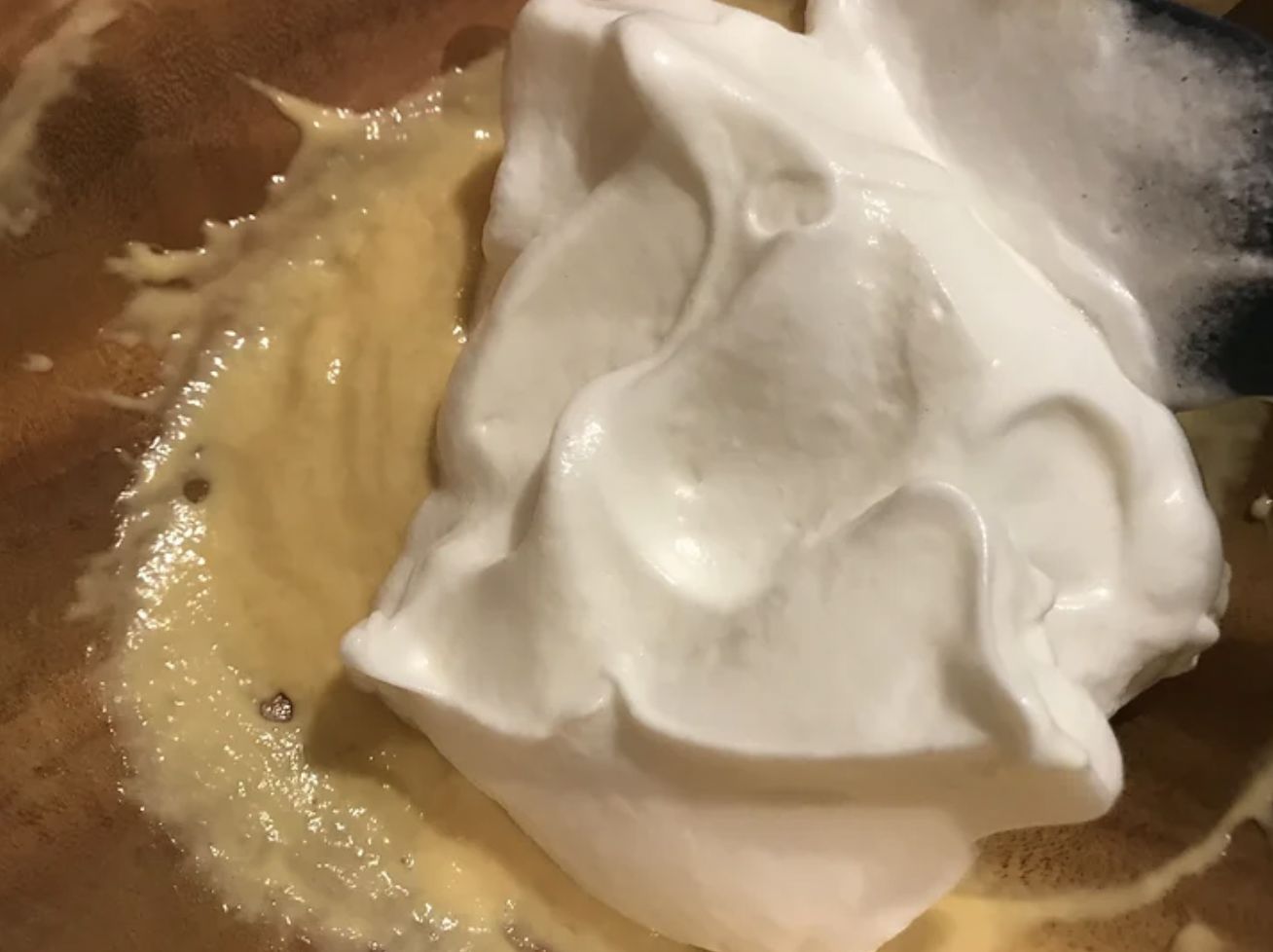 6. Now our pancake batter is ready to cook, place a large pan on to a medium heat and allow the pan to get warm. Add a small amount of oil to the pan then with a spoon or piping bag carefully add the batter to the pan and try to pipe or spoon the batter as high as you can.
7. Add a small amount of water to the pan to create steam and place a lid over the top of the pan. Cook the pancakes for 6 minutes until the top of the pancake sets. When ready flip the pancake over add another splash of water and cook for a further 6 minutes on the other side.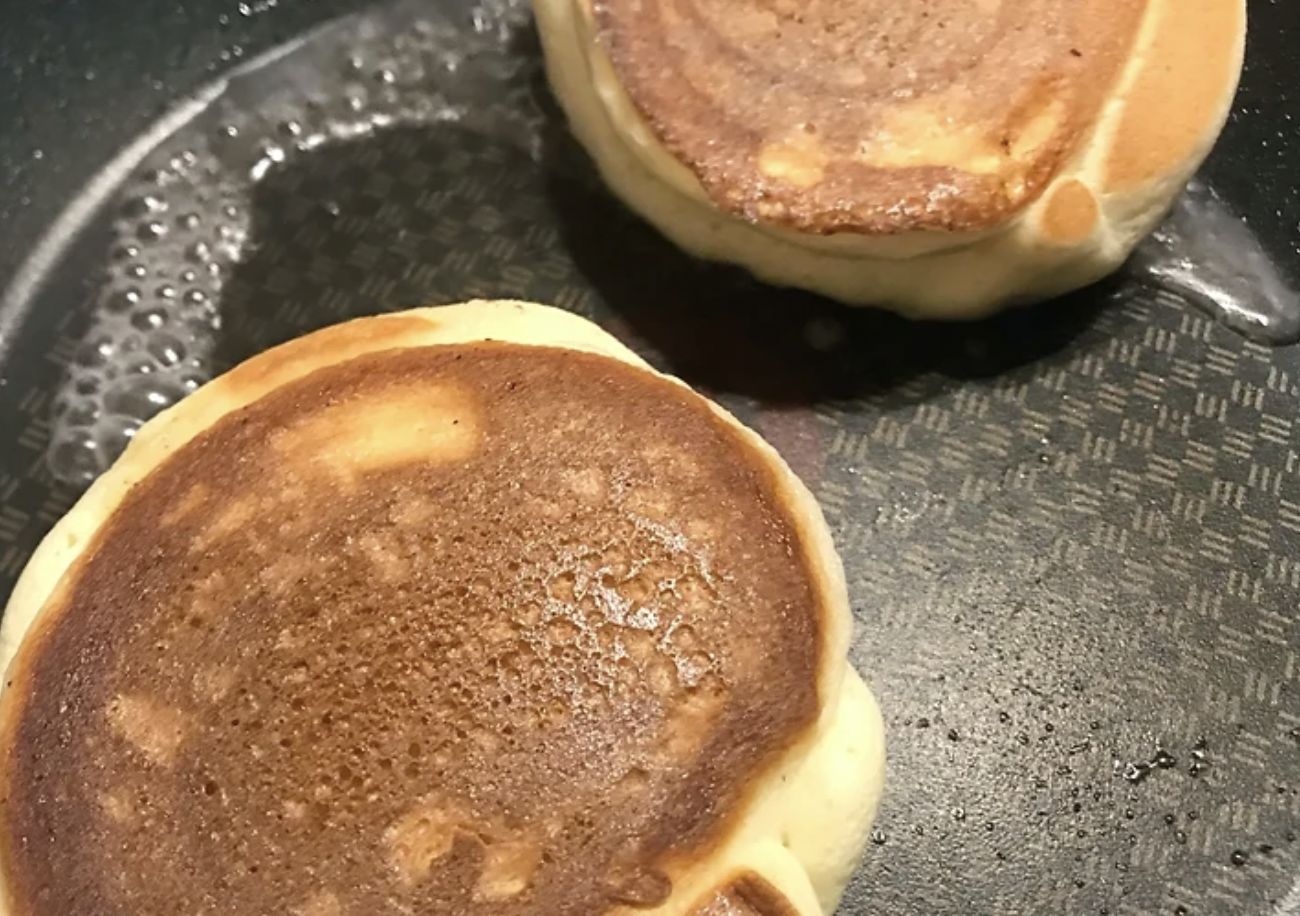 8. When the pancakes are cooked we can now serve, add to a bowl and place the fruit on the side. Add butter on top of the pancakes and drizzle maple syrup over the top…enjoy.
If you want to take the pancakes to another level then you could add matcha powder or cinnamon to the egg yolk mix. Instead of milk, you could use almond milk or even soya for additional flavour. Hope you enjoy playing around with this recipe.