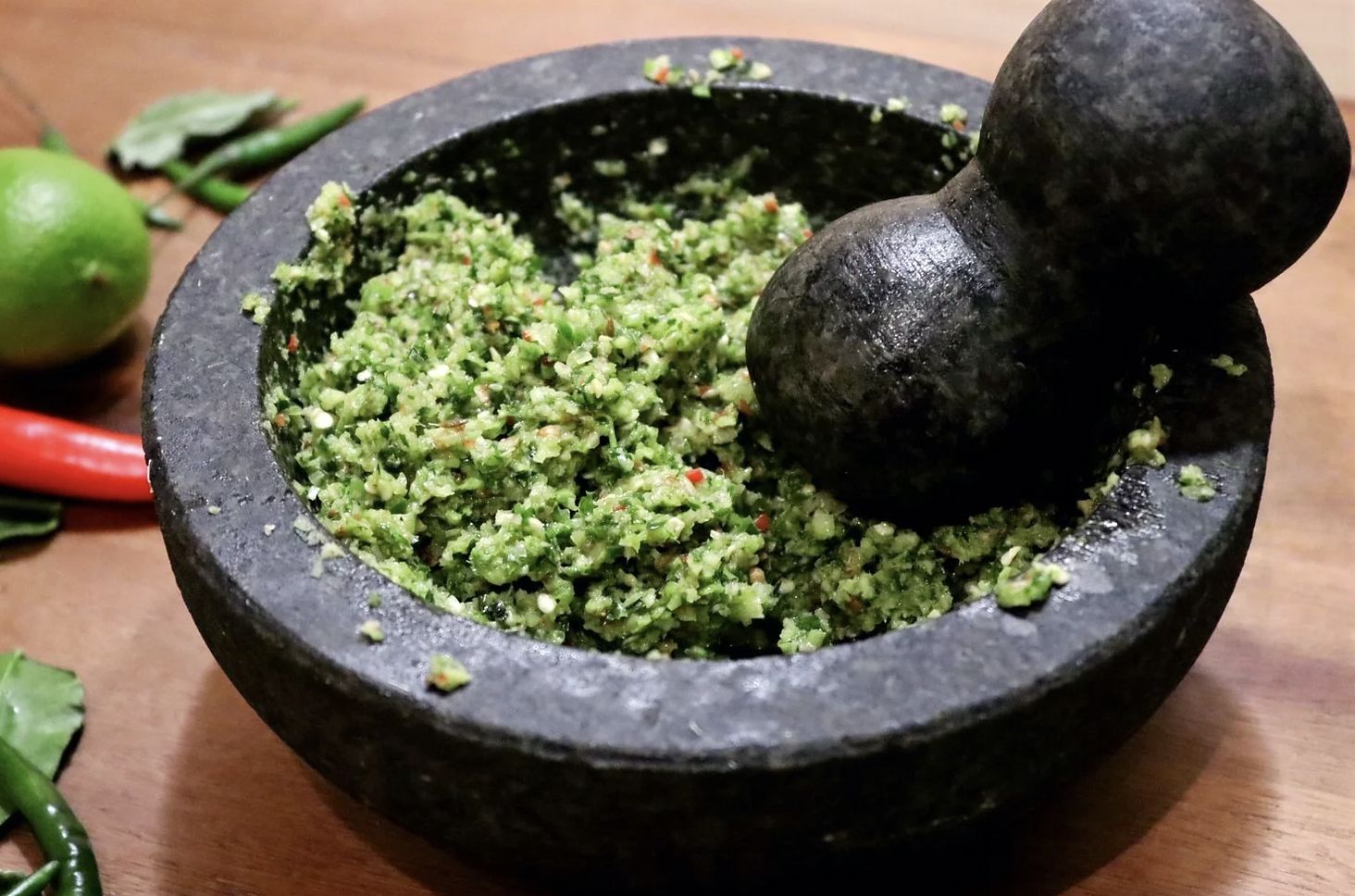 When it comes to curry pastes, Thai green curry paste has to be one of the most well-known out there. This flexible fragrant paste can be used to transform curry, broths, seafood dishes, fried rice and much much more. The key things to look for in a good Thai green curry paste are that it is spicy, citrusy and sour. This paste is key when it comes to Thai cuisine and is most defiantly a game-changer when made fresh!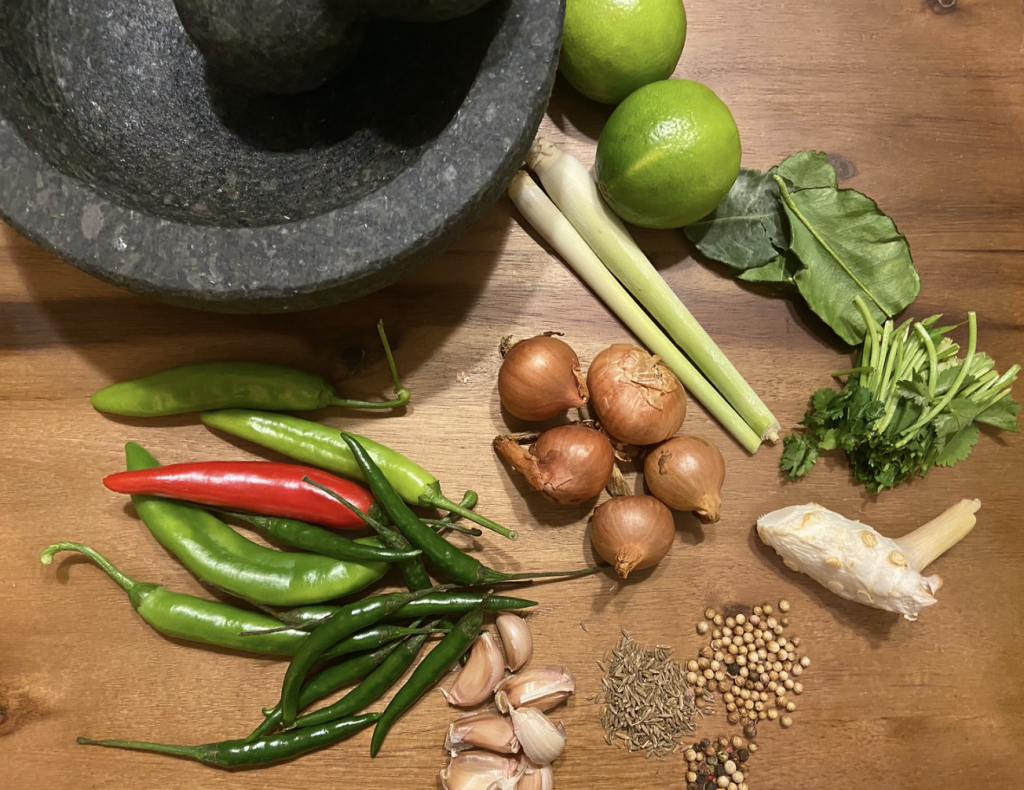 1. For making any curry paste then using a mortar and pestle is essential as this will enable to extract all of the oils from the spices used. If time is an issue however, then you can also use a food processor, although, the paste itself is will not be as good as if pounded. Let's begin with toasting the spices, in a small pan place onto a high heat then add 1 tsp cumin, 1 tsp coriander seed and 1/2 tsp white peppercorns. Toast the spices for 60 seconds or until toasted and fragrant. Set these to one side for now then peel and roughly slice 4 small shallots, finely slice 2 lemongrass, peel and crush 5 garlic cloves and finely slice 10g of galangal.
2. Now to start pounding, we want to add all of the ingredients at various stages to maximise the flavour of the curry paste. To the mortar and pestle begin by adding the shallots, garlic, lemongrass, galangal and 1/2 tsp of salt then pound until roughly broken down.
3. Next we want to add the citrusy elements, peel 2 limes or kafir limes if you can find some and finely slice 4 karfir lime leaves. Add these to the mortar and pestle also and again pound until broken down.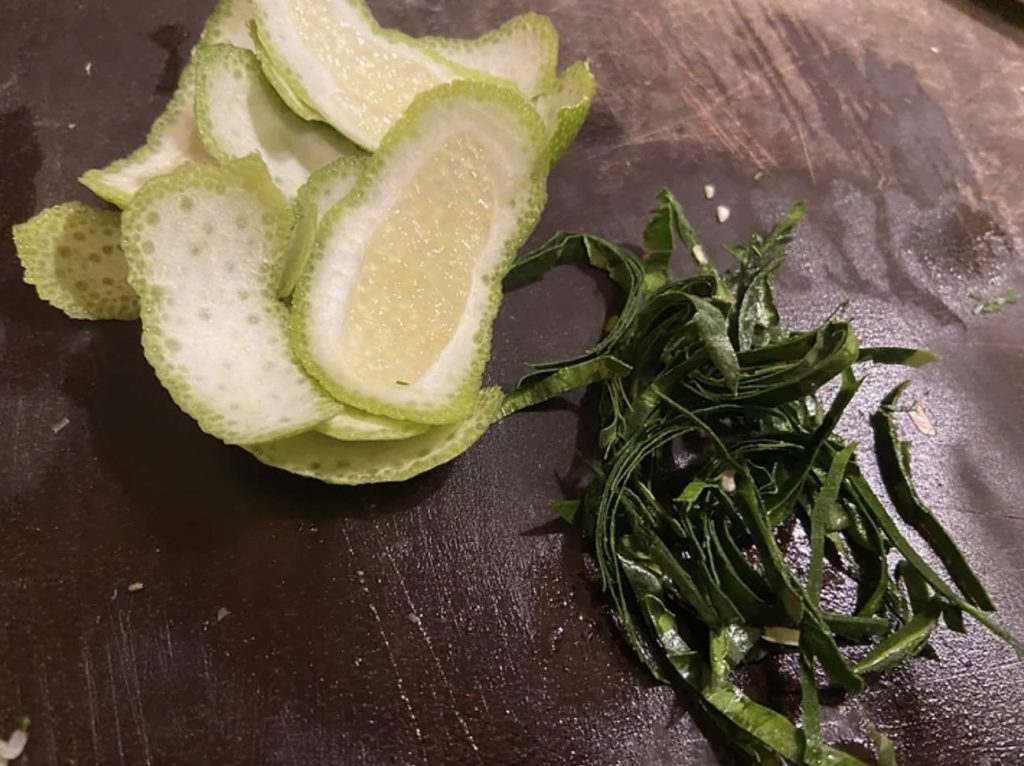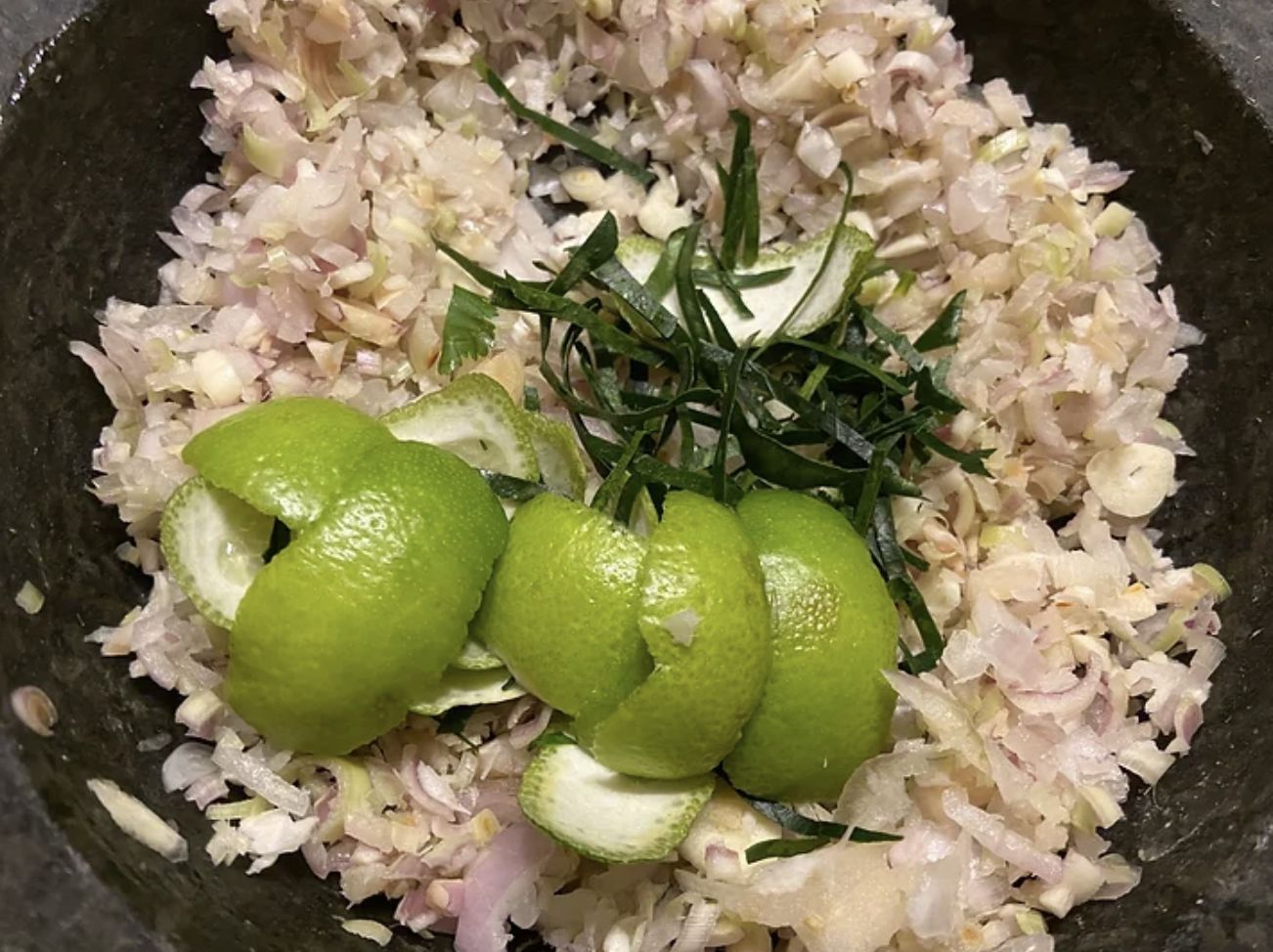 4. Finally we now want to incorporate the chillies and remaining spices, roughly chop 6 long green chillies, 1 long red chilli, 12 smaller green finger chillies and roughly chop 1/4 bunch or coriander stalks. When chopped add to the mortar and pestle and all of the toasted spices from earlier. Pound the paste for a good 10-15 minutes or until curry paste is fine. If the paste is too dry then add a touch of cooking oil to loosen up the curry paste. When nice and fine add 1 tsp of shrimp paste and pound to incorporate then when ready we now have our Thai green curry paste.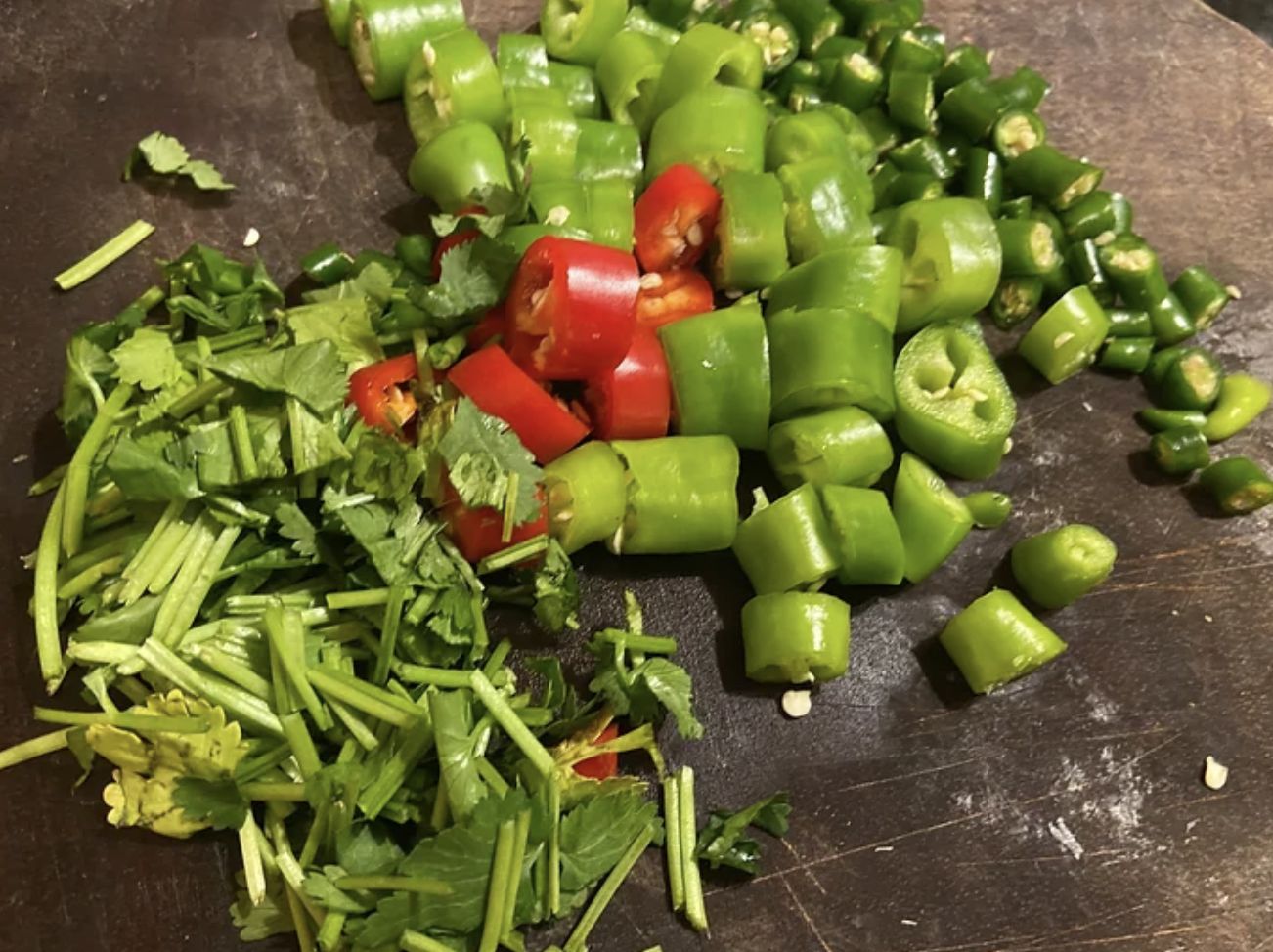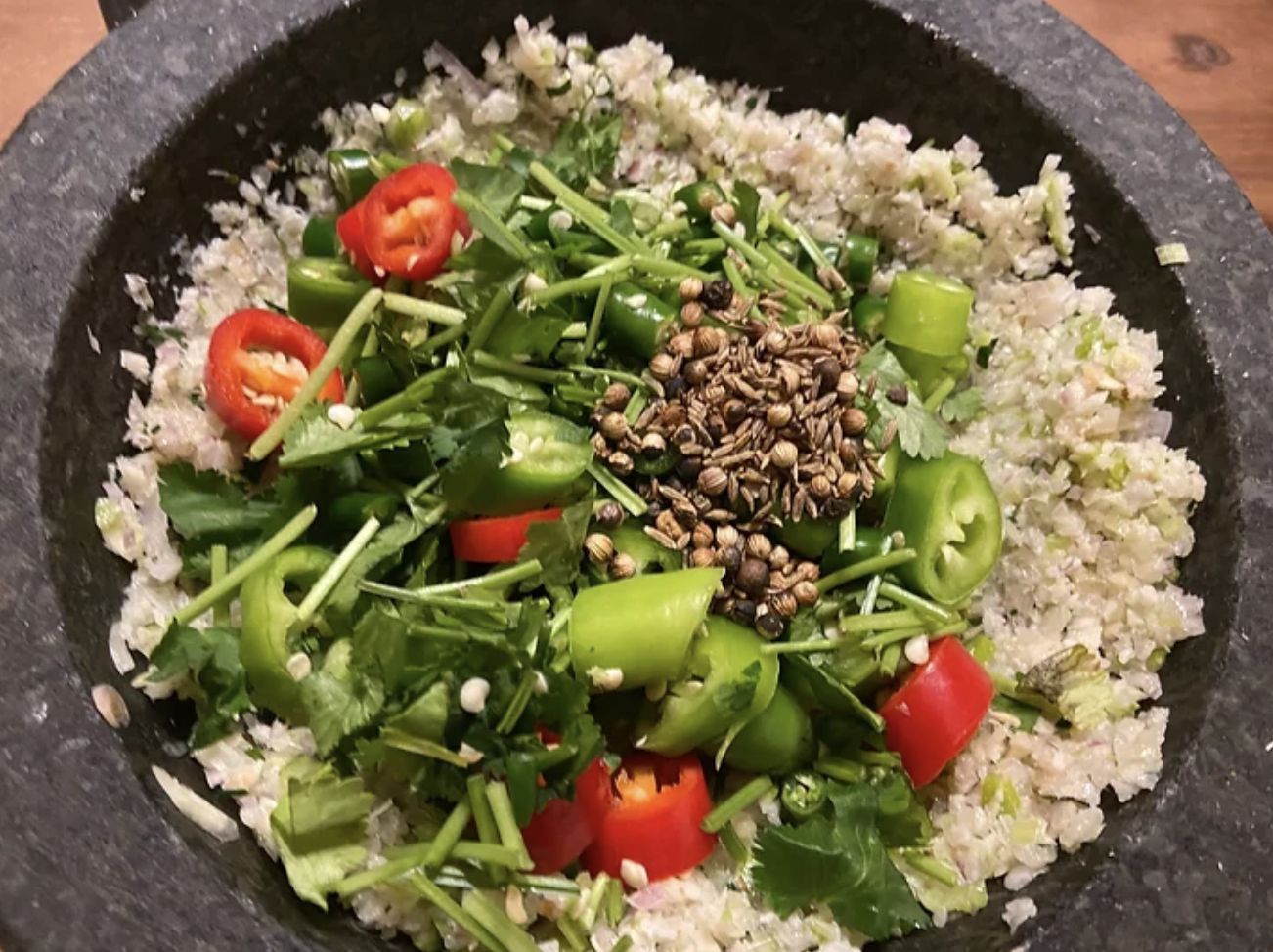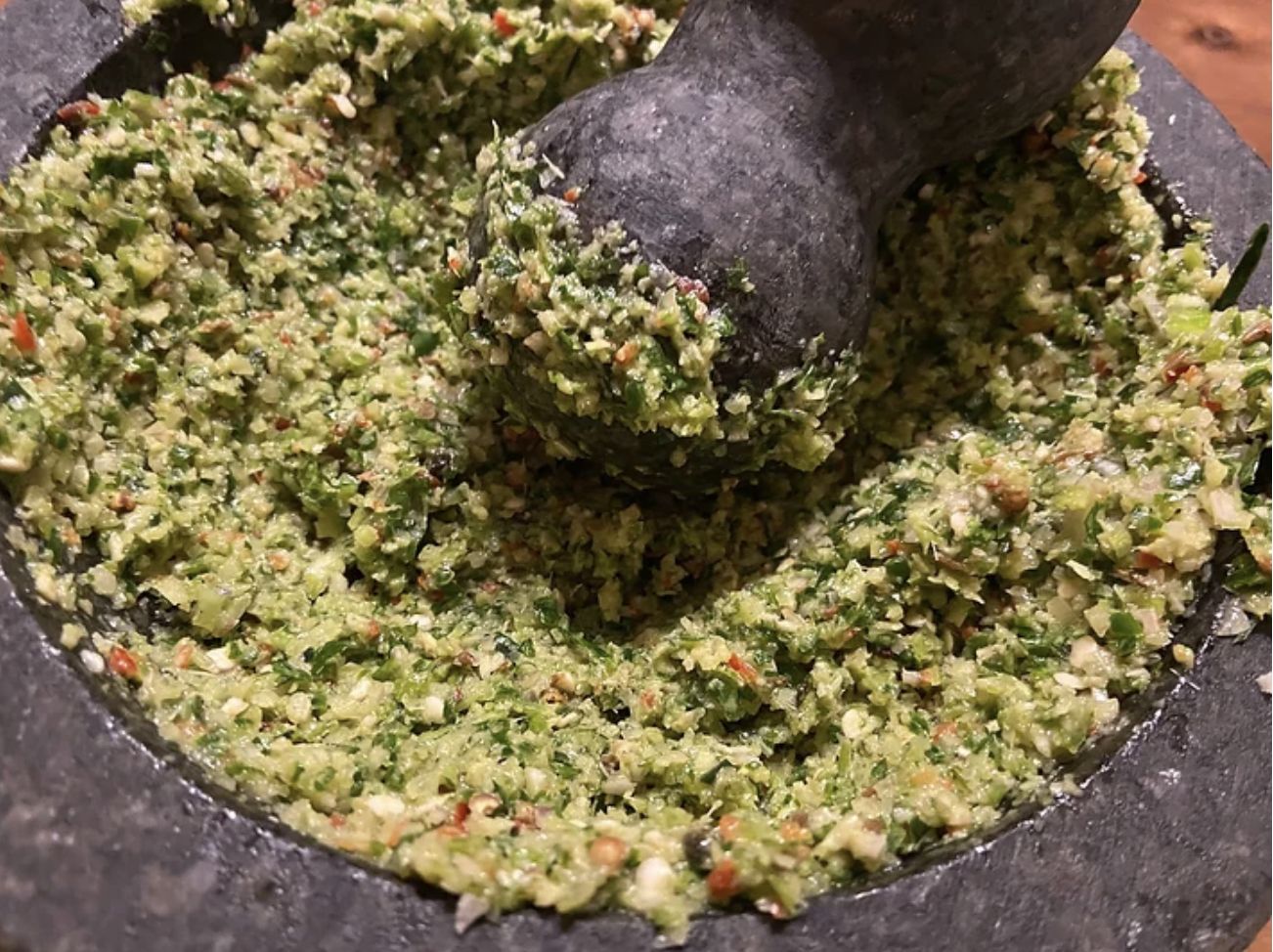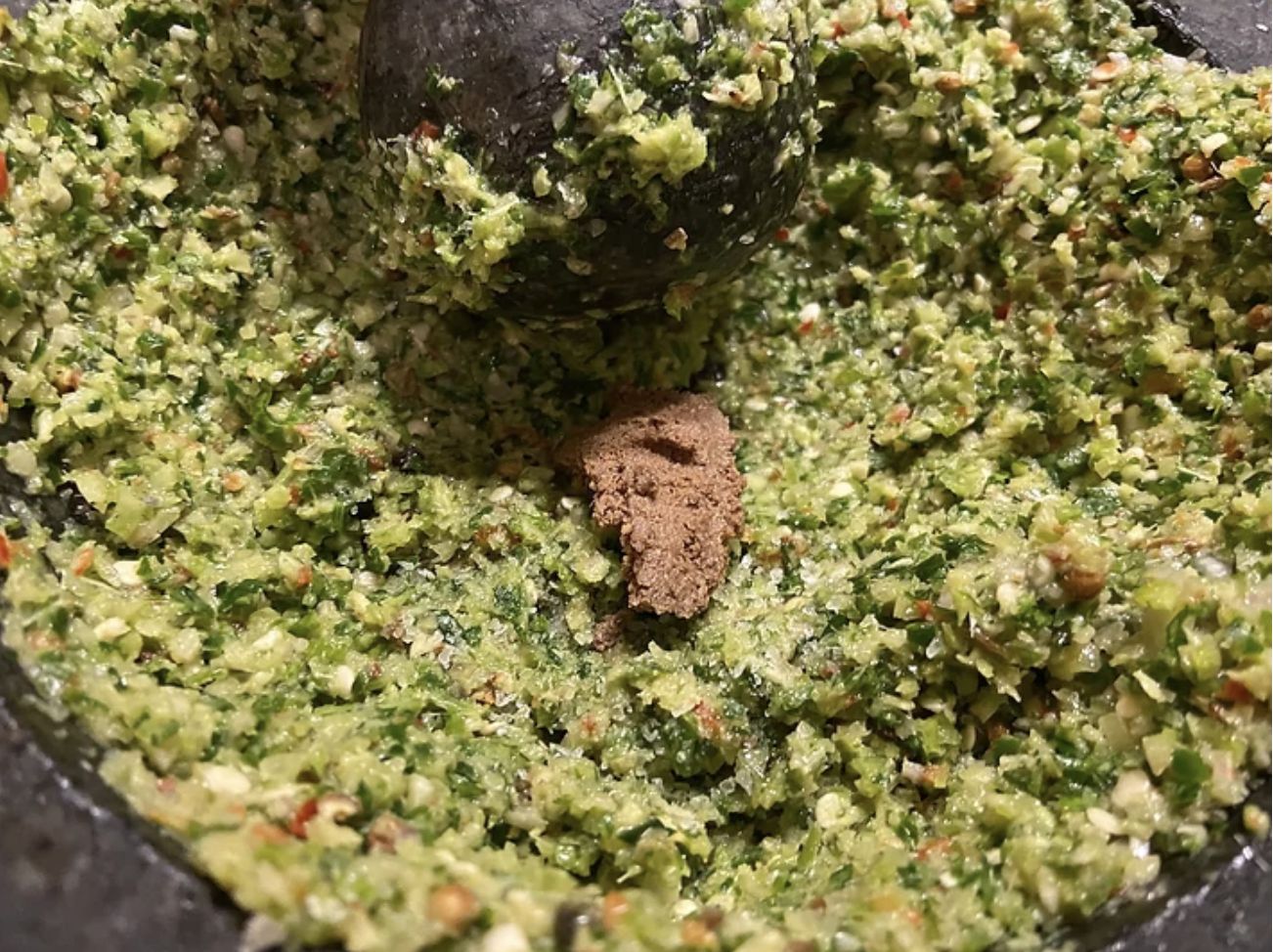 To make curry paste vegan friendly then simply remove the shrimp paste and either replace with a touch of vegan fish sauce or just leave it out. Thai green curry paste are most effective when used with coconut milk to enrich the paste. This curry paste is also best as fresh as possible with quick cook times for maximum flavour.
2 lime (zest)or Kafir lime (zest)
1/2 bunch coriander stalks or coriander root
1/2 tsp white peppercorns