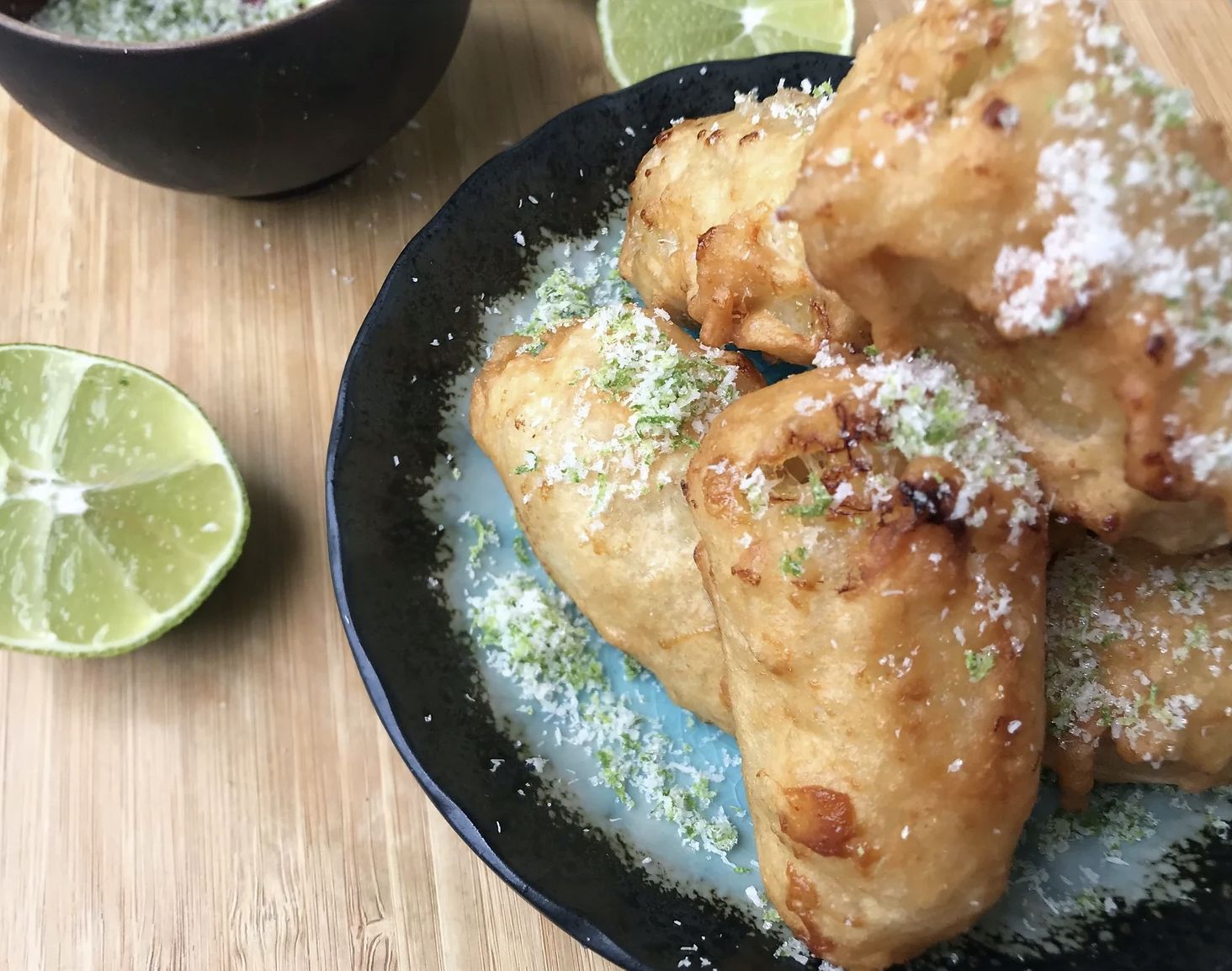 For this dish, I wanted to make a quick and easy alternative to making a banana fritter, instead of using a regular frying batter I wanted to replace the milk and some of the flour with coconut milk and desiccated coconut. Have fun making this dish I think you can play around quite a lot with the ingredients.
First step is to make the batter, in a large mixing bowl add 200g flour, 30g desiccated coconut, 5g baking powder and the zest of 1 lime then mix. Next add 1 egg, 250ml coconut milk, 100ml of soda water and 2 tbsp of oil and whisk until a smooth batter is formed. Add a pinch of salt and then the juice of 1 lime and store in the fridge until ready to use. You want the batter to be cold as this will ensure a crispier fritter.
2. To make a lime sugar simply add 1 tbsp sugar, 1 tbsp desiccated coconut and the zest of two limes to a small bowl and mix. When ready set aside as we will use this to coat the fritters when cooked.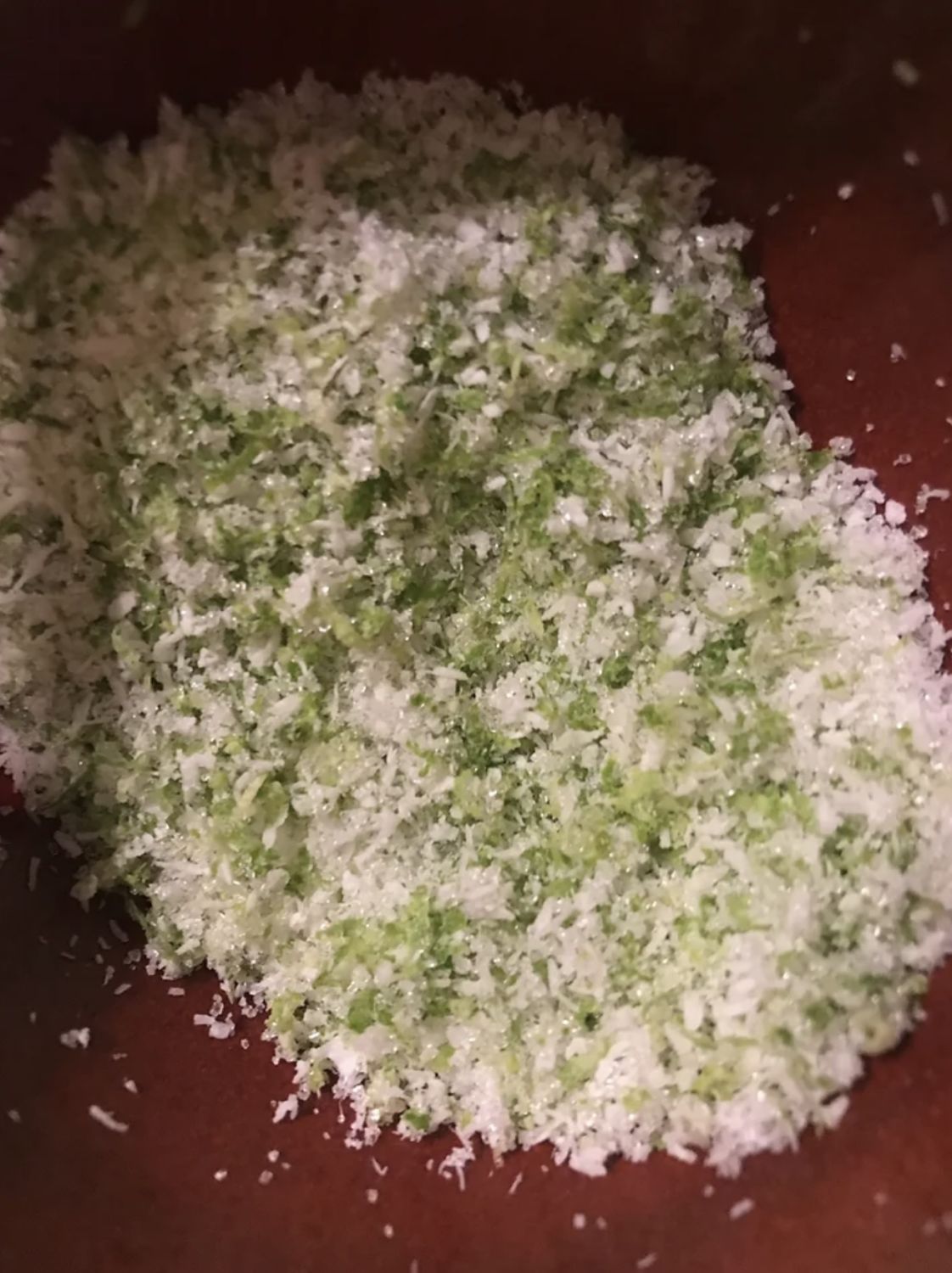 3. Now onto the bananas, peel and cut into 3 equal pieces then dredge in corn flour as this will help the bananas stick to the batter. Next lightly dust off any excess corn flour and add the bananas to the batter.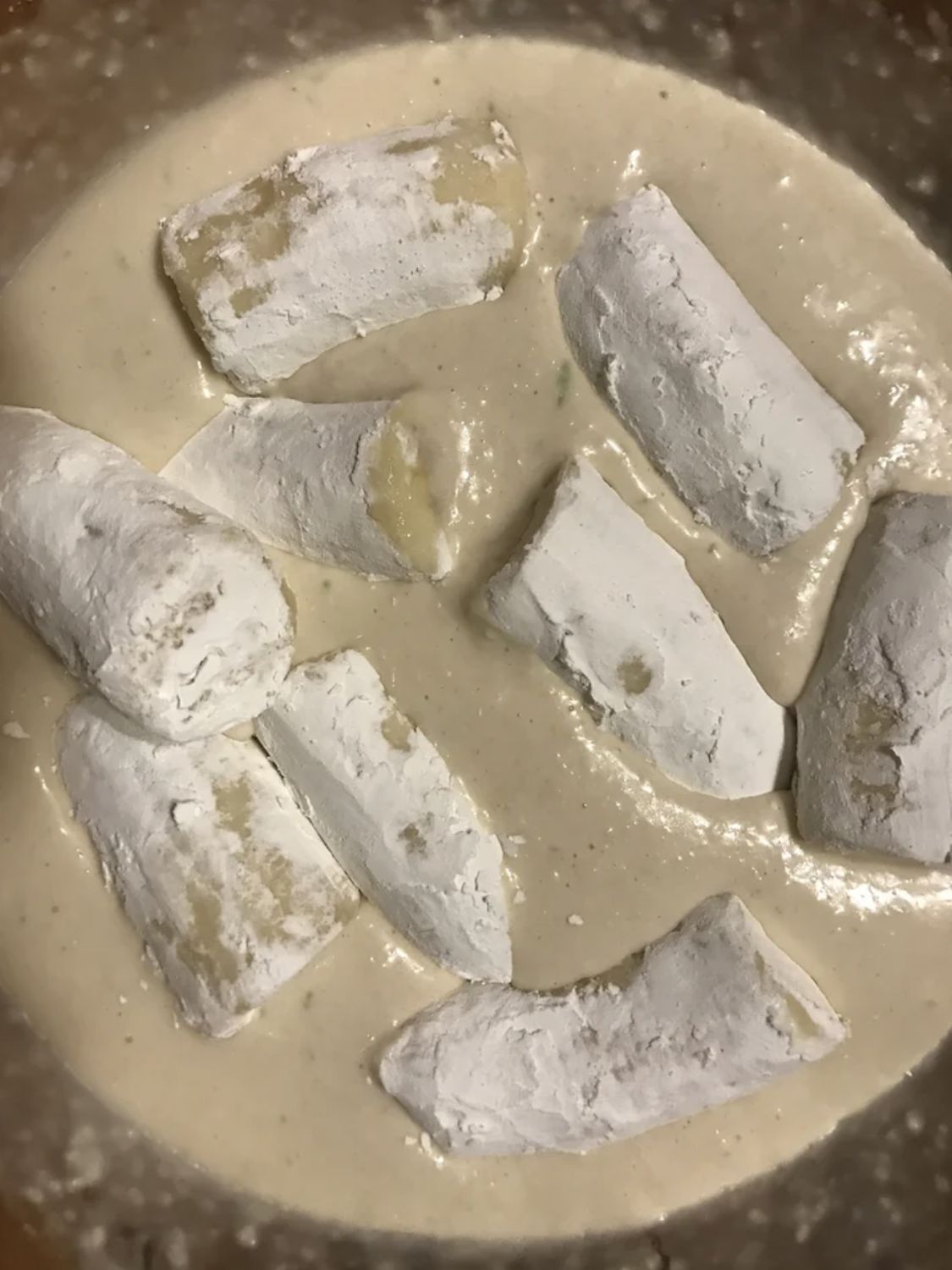 4. We can now cook, in a large pan add enough oil for deep frying and turn onto a high heat. We want the oil to reach 180 degrees centigrade before we start adding the bananas. When the oil is hot enough add the bananas in batches to ensure that the oil temperature does not drop too low. Cook the bananas until golden brown making sure to try and remove any excess batter that's left in the oil as this will burn fairly quickly. When the fritters are cooked place onto a tray with kitchen paper to drain off some of the oil.
5. Now to serve, add the cooked fritters to a bowl and coat in the lime sugar. Have fun making this super quick recipe!!!!
If you would like, instead of using bananas you could try other fruits such as apples, pears or even pineapple. If you want to make this dish vegan-friendly then its fine to remove the egg from the batter. Have fun!
1 tbsp desiccated coconut