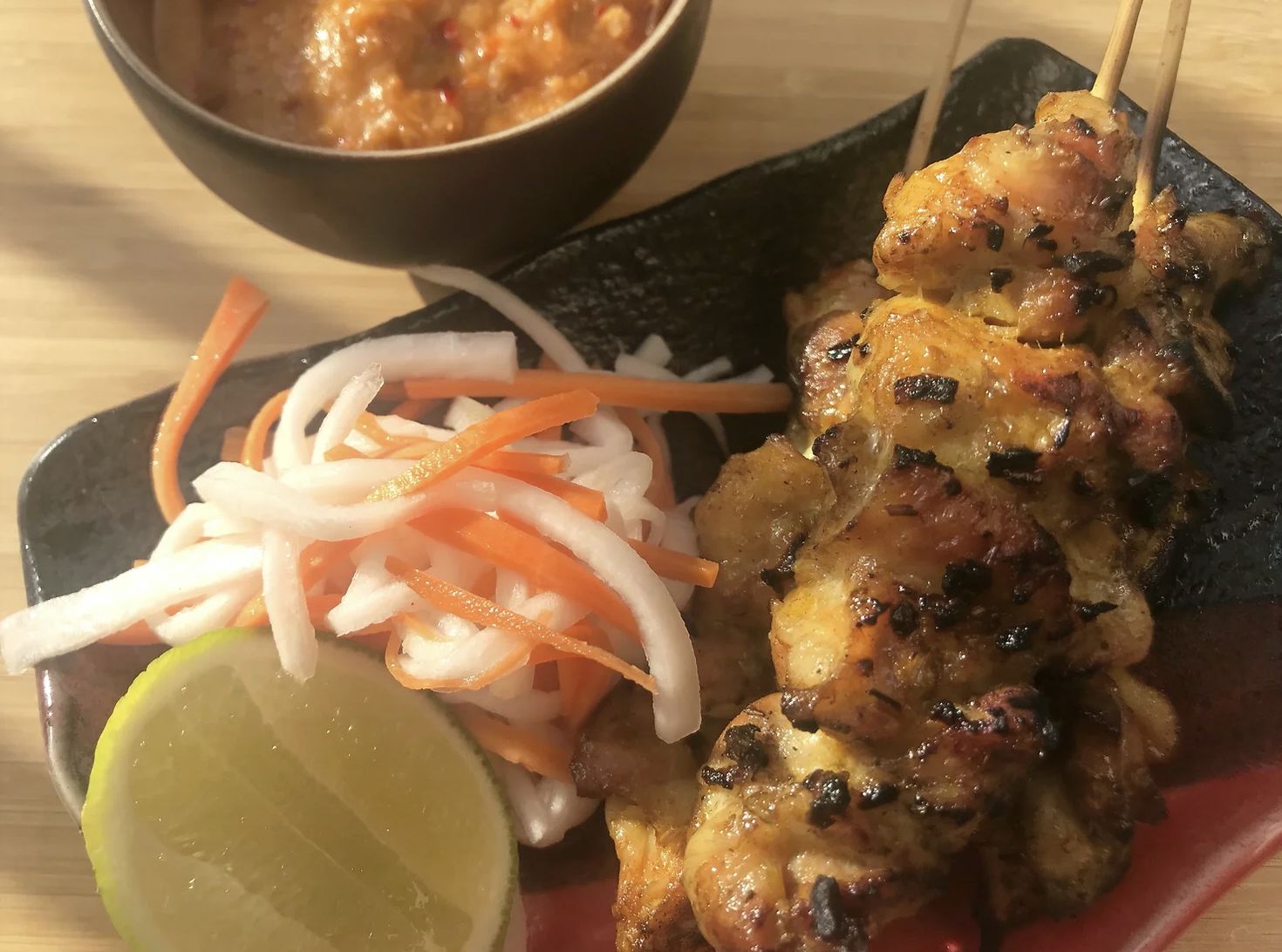 Chicken satay, for this dish I wanted to stick with the basics of satay. An authentic peanut sauce is used with ground peanuts instead of using peanut butter. By using crushed peanuts I feel you get a much more authentic flavour. I used chicken as everyone seems to love chicken however prawns would work great for this dish also. Let's make satay…
Begin by making a marinade for the chicken. In a large mixing bowl add 1 finely chopped red chilli, 3 finely chopped shallots, 2 finely chopped lemon grass stalks, 3 garlic cloves finely chopped, 1 tbsp of turmeric, 1 tbsp chilli powder, 1 tsp ground coriander, 3 tbsp fish sauce and finally 2 tbsp of shaved palm sugar. Mix all the indregients until the sugar has dissolved. Add 4 tbsp of oil to loosen the marinade and set aside. Next chop the chicken thighs into strips and add to the marinade. If the chicken has the bone left in remove before slicing. Mix thoroughly in the marinade then divide onto bamboo skewers by folding the chicken onto the skewer. Leave the chicken to marinade for at least 2 hours before cooking, although overnight would be great.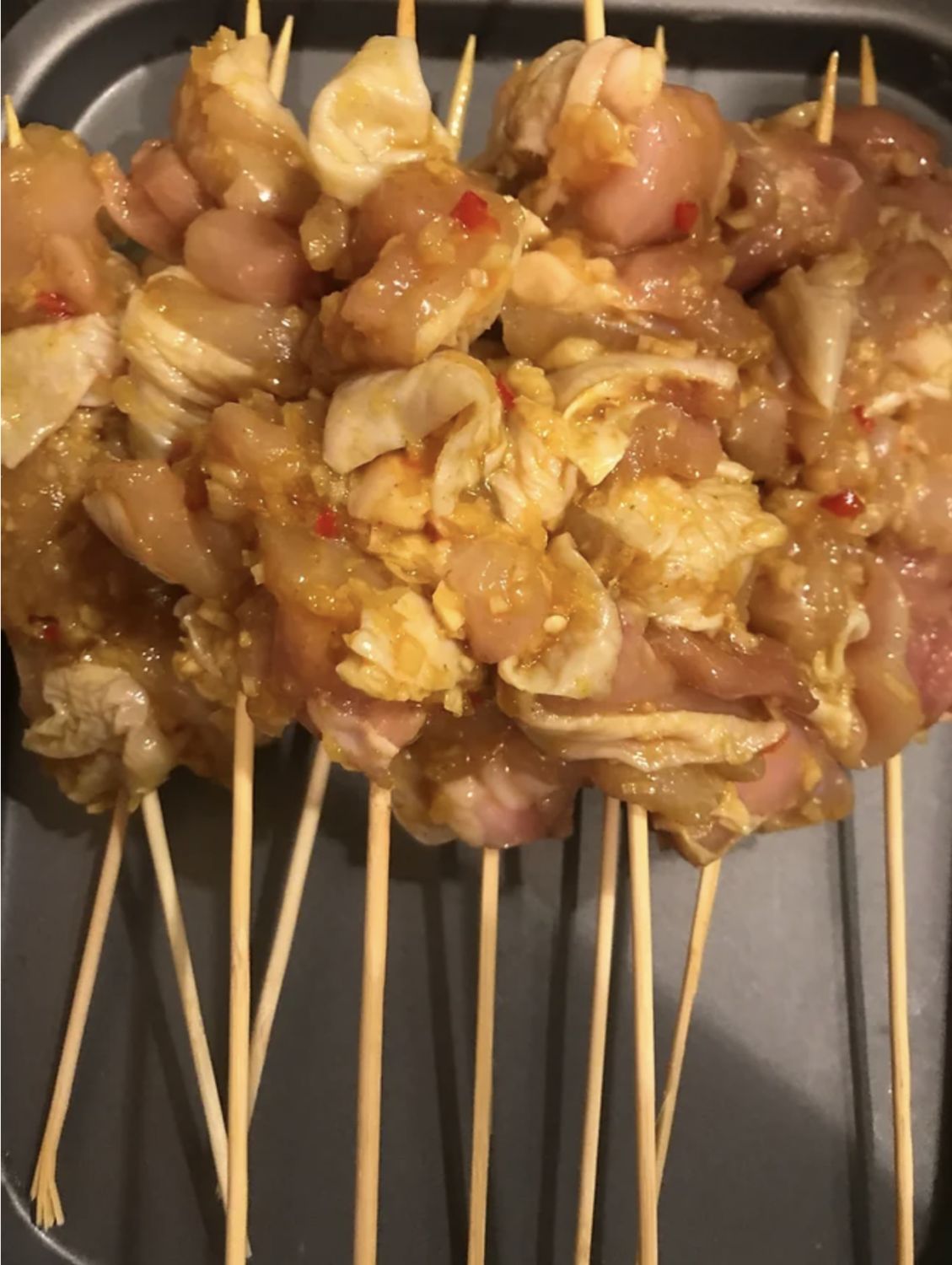 2. Now lets make the peanut sauce. Begin by toasting 100g of peanuts in a dry pan until nicely roasted then set aside. Next in a food processor add the shallots, dry red chillis, galangal, garlic, lemongrass, tamarind, palm sugar, oil and pulse until we form a curry paste. When we have our curry paste remove and place into a bowl, then add the roasted peanuts to the blender and pulse until the peanuts become crushed.
3. Next step is to fry the curry paste on a medium heat until the paste becomes fragrant and darker in colour (add more oil if needed). After around 5-10 minutes we can now add the crushed peanuts followed by 200ml of water. Cook the sauce on low heat for 20 minutes then season with 3 tbsp of fish sauce and a squeeze of lime juice. Adjust the seasoning by adding more fish sauce or palm sugar, then when ready place aside into a serving bowl.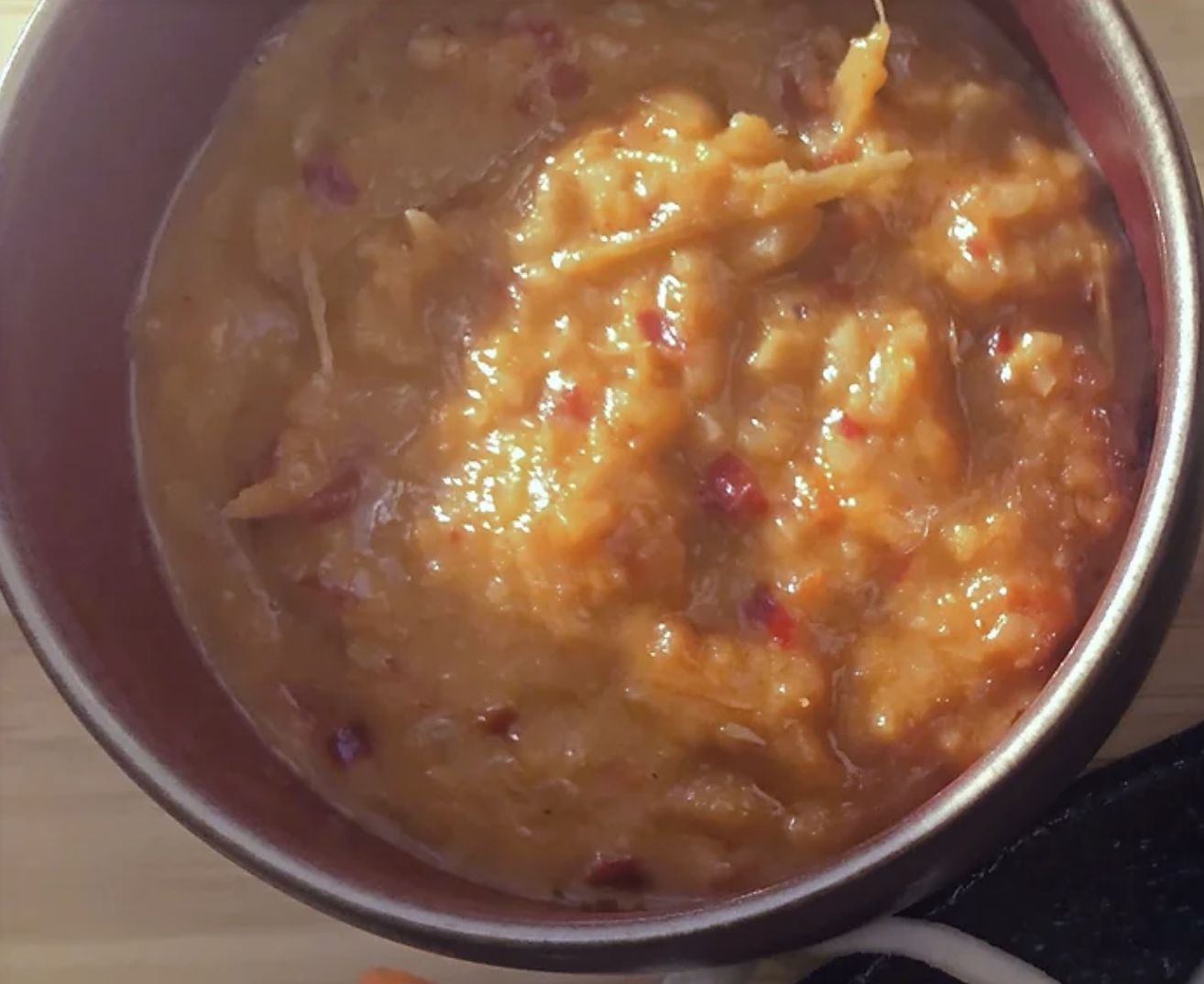 4. Now let's cook the chicken, to bbq the skewers simply grill on a medium heat approximately 180 degrees centigrade for 15 minutes whilst constantly turning to ensure that they do not burn. If using a bbq isn't an option you can simply bake the skewers in the oven at 180 degrees centigrade for 20 minutes until cooked.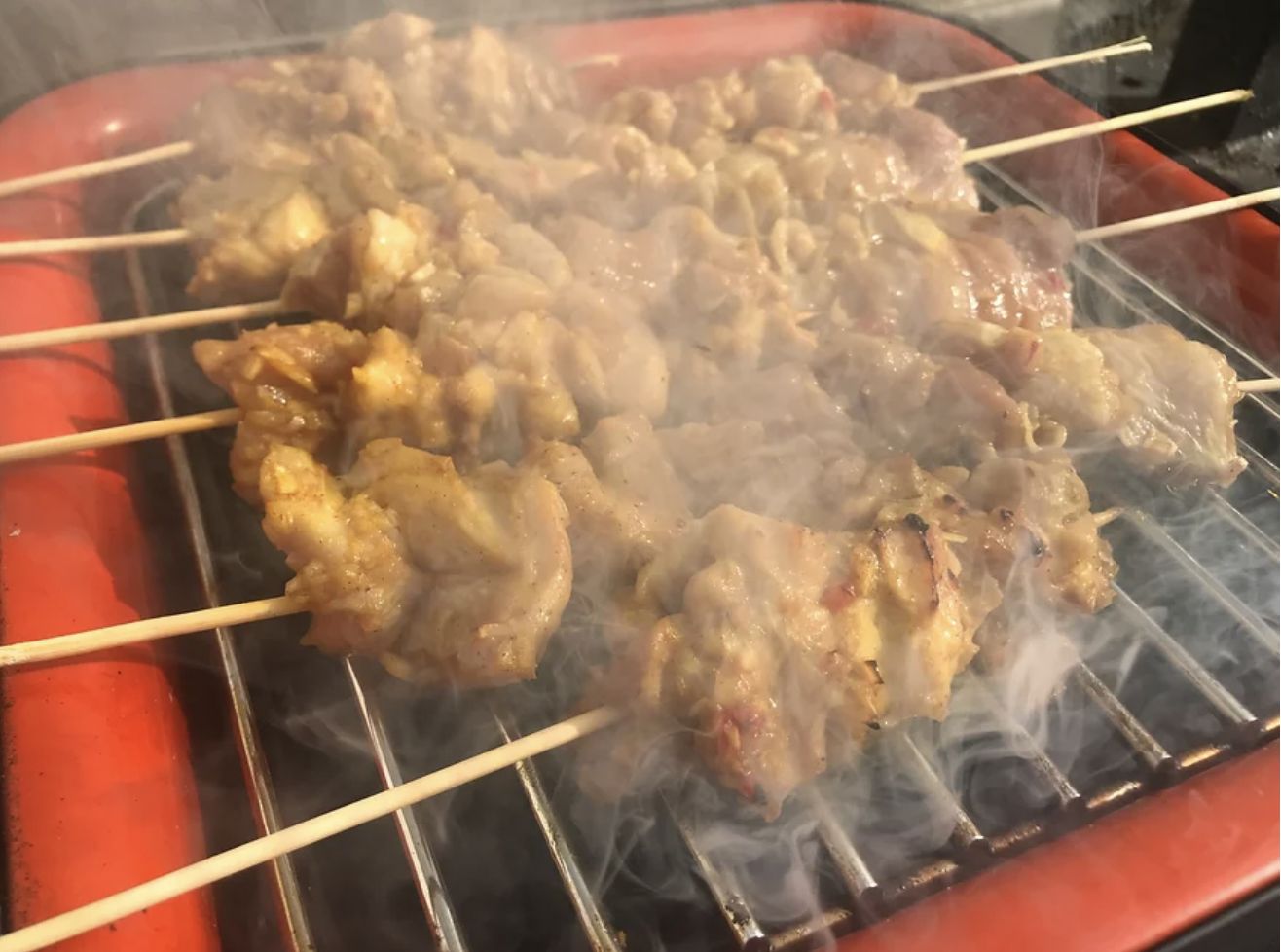 5. We can now serve, add the skewers to a plate with some pickled vegetables and a fresh lime wedges. Serve with the peanut sauce on the side and nourish.
Instead of using chicken, you could also use tofu, seafood or beef. It's quite a flexible dish in terms of what you can dip into the peanut sauce. To make pickled vegetables simply add root vegetables (I used carrot and daikon) to a pickle made up of 4 tbsp sugar, 50ml water, 4 tbsp rice vinegar and a pinch of salt then whisk to an emulsion. I recommend you have a play with your favourite veg to pickle. If you want instead of using peanuts you could use peanut butter for a much richer satay sauce. Have fun!!!
8 chicken thighs (skin on)
thumb sized piece galangal (or ginger)