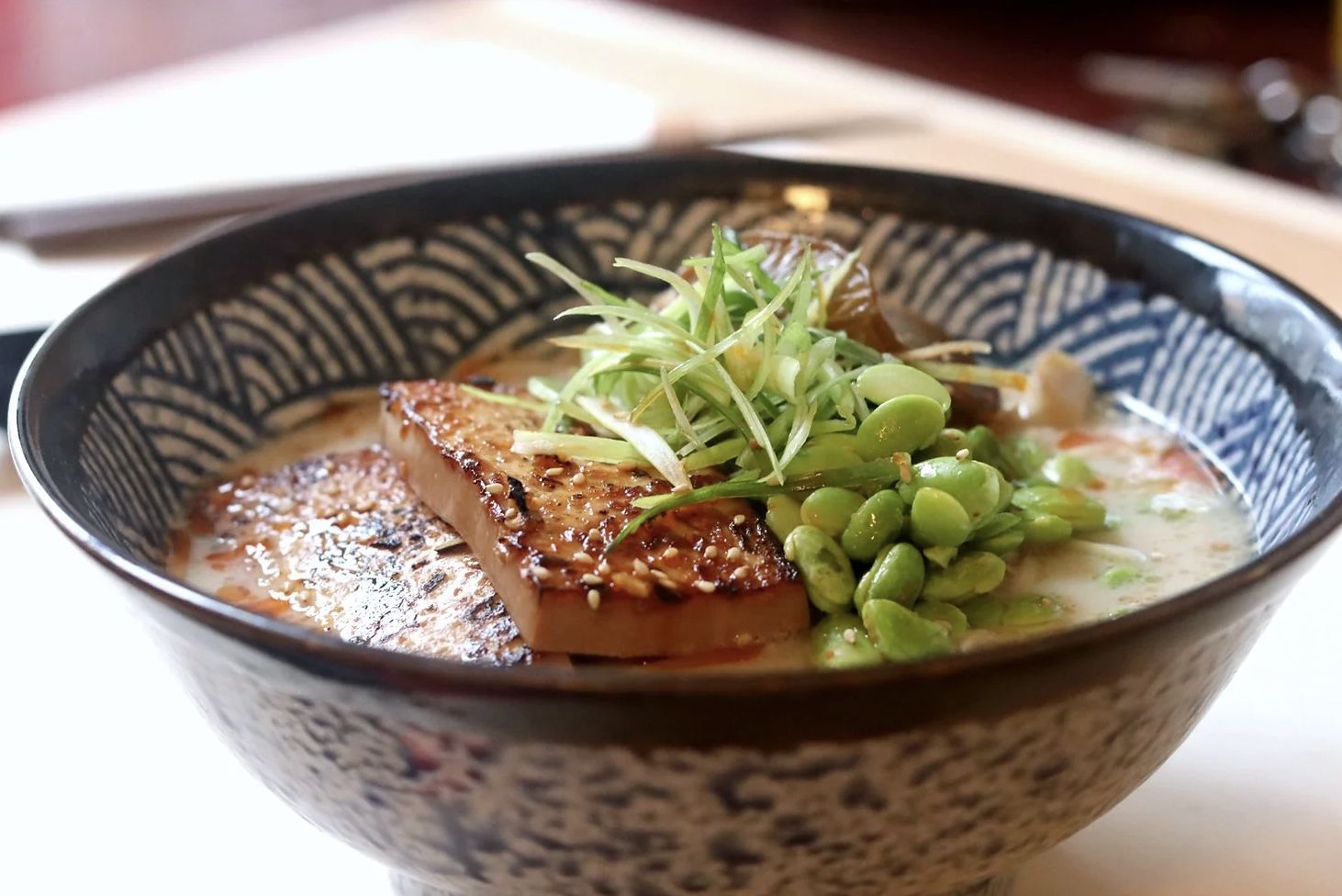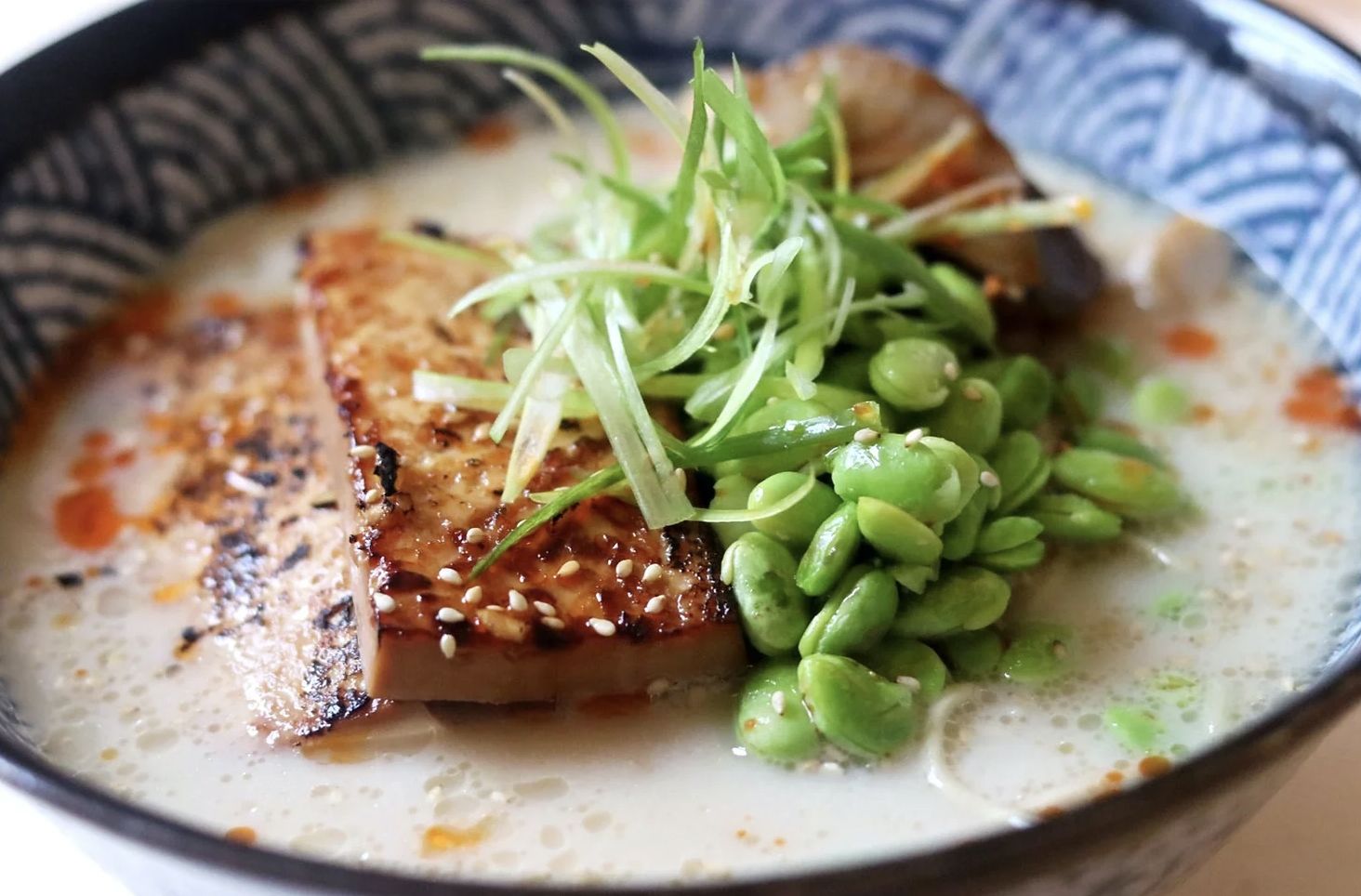 Vegan ramen! There are plenty of ways to make vegan ramen out there but, very few can actually come close to being similar to traditional ramen. I have played around with trying to make a tonkotsu-style vegan ramen for a while now and this bowl was far superior to the rest I have made, having a real sense of classic tonkatsu ramen. To make a creamy broth I ended up mixing oat milk with an umami vegan broth to get that similar thick rich tonkatsu broth. For the noodles in this recipe, I use my go-to ramen noodle recipe which you can find how to make in my curry tonkatsu ramen dish. Strangely, I'm tied as I think I may prefer eating this bowl of vegan ramen as opposed to regular tonkatsu ramen its that good. Will split this recipe into day 1 and day 2 to make things easier. Vegan tonkotsu ramen lets get it!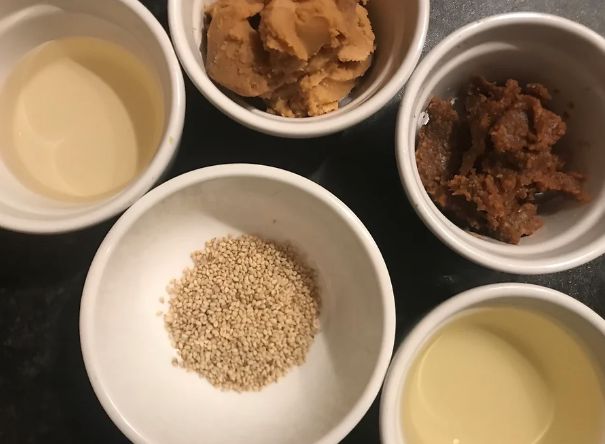 1. Let's start with the miso tare, tare is always best to be made the night before to enable the tare to mature. Start by placing a saucepan onto a medium high heat, when hot add 65ml of sake 30ml of mirin. Boil for 1-2 minutes to burn off the alcohol content then when ready turn the heat down to a simmer. Now add 65g white miso and 30g red miso and mix well with a spatula until the miso is nicely incorporated into the sake and mirin. Continue to cook on a low simmer for 5 minutes whilst constantly stirring. You know the tare is ready as it will start to thicken.
2. When ready remove from the heat then add 10g brown sugar and 5g of toasted sesame seeds, mix well then place the tare into a bowl to cool. Now we have our tare, it may seem quite salty to taste but that is the purpose of tare. Place into the fridge and store over night.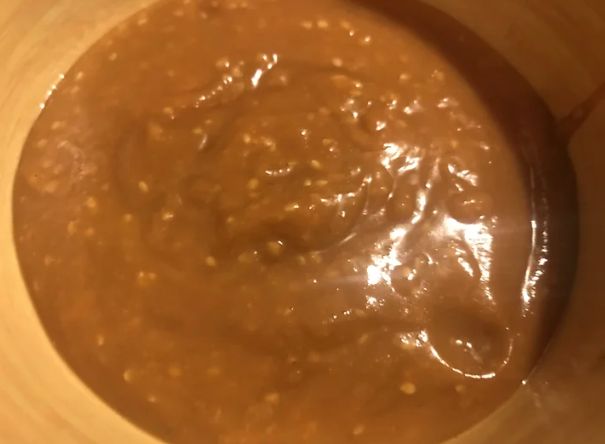 3. If you decide to make the ramen noodles from scratch you can visit my recipe Curry tonkotsu ramen for the guide and how to make fresh ramen noodles with a pasta machine.
Ramen noodles are best made the night before giving them the chance to rest and slightly dry. If you want to skip the ramen noodle making process then you could also simply buy dried ramen noodles.
4. Now onto the tofu, we want to use a dense firm tofu for this recipe. Begin by removing from the packaging then wrapping it kitchen paper. Place a slightly weighted object over the top of the tofu to enable us to extract any ecess moisture. Leave the tofu for 30 minutes inside the kitchen paper. When the tofu has become even firmer slice lengthways into 8 strips roughly 1cm in thick then place onto a plate.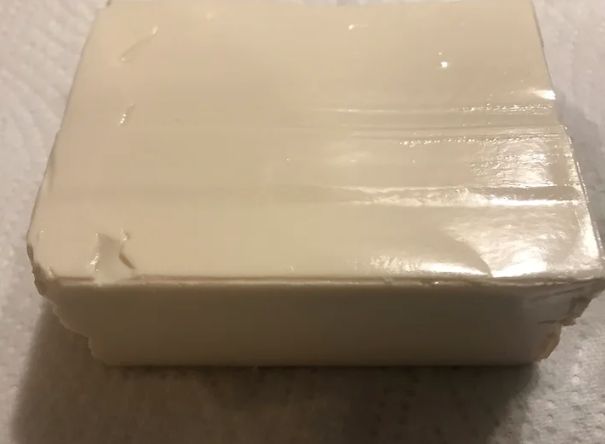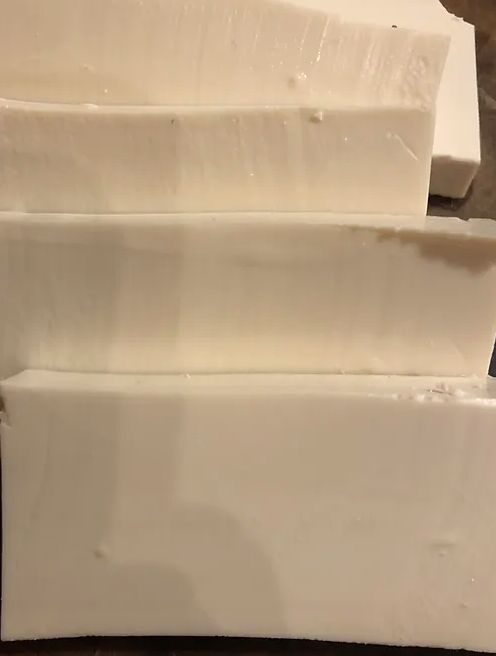 5. Now we can make up the marinade for the tofu, in a small bowl add 3 tbsp light soy, 1 tsp sugar, 1.5 tbsp honey and 2 minced garlic cloves. Mix well then pour over the tofu making sure that all the tofu gets coated in the marinade. Cover with clingfilm and store in the fridge overnight.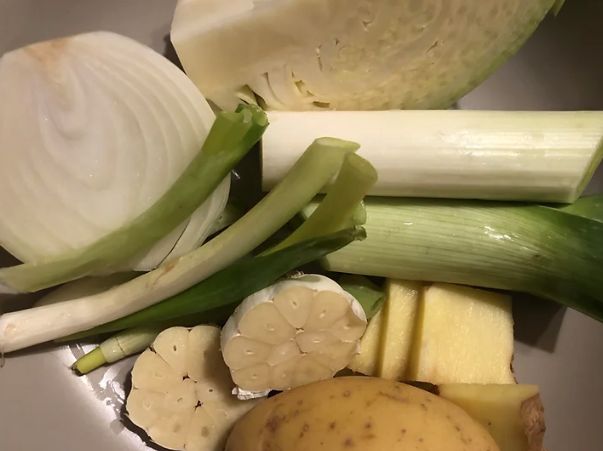 1. Now that most components for the ramen have been prepped we can now start the broth. We want the broth to have our dashi base. In a large pan add 20g kombu and 4 dried shiitake mushrooms, add 2 litres of cold water to the kombu and shiitake and leave off the heat for 30 minutes. Then place the dashi onto a low heat and bring up the temperature to no more than 80 degrees. We do not want to boil the broth as the kombu will loose its umami. Now add 1/2 white onion, 1 leek, 1 garlic bulb cut in half, 30g ginger, 1/4 white cabbage, 3 spring onions, 1 peeled potato and a decent amount of sea salt. Place a lid over the pan and cook on low heat for approximately 1 hour.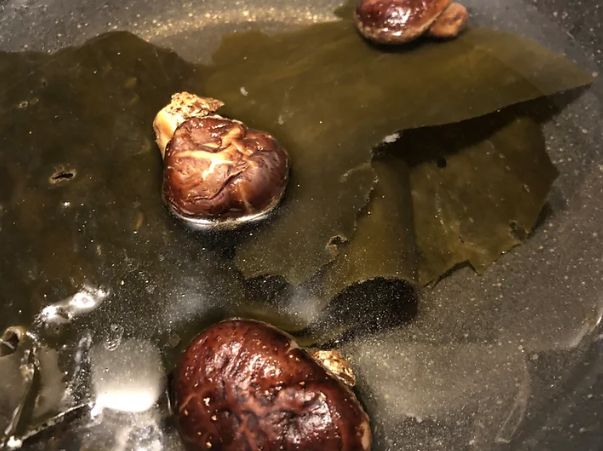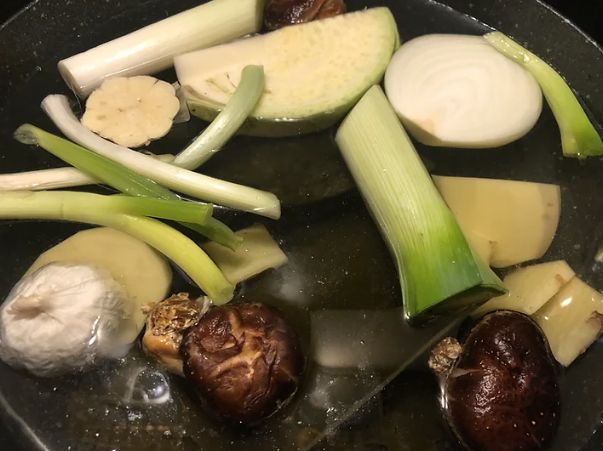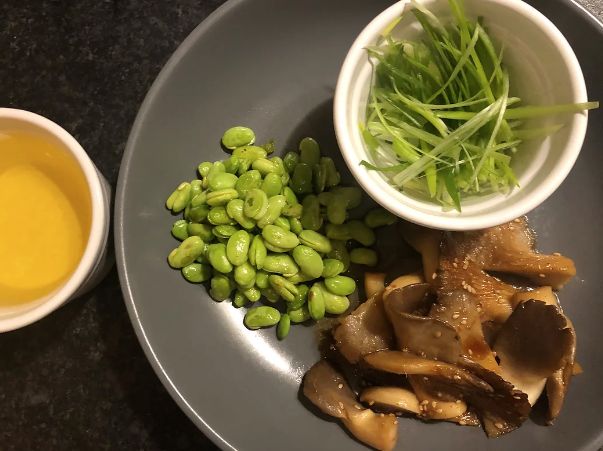 2. Whilst we are waiting for the broth to cook we can prepare all of the toppings for the dish. For the edamame beans remove the outer shell then pan fry with a small drizzle of sesame oil until just cooked. Finely slice the green part of the spring onions. For the mushrooms then cut into bite sized pieces then pan fry in a hot pan with a small drizzle of oil until cooked. Season with salt and pepper or to take them to another level when cooked add a drizzle of light soy, Japanese pepper (Shichimi), a few toasted sesame seeds and a drizzle of sesame oil. This stage is optional and its perfectly fine to just season the mushrooms normally. To make the shallot oil add 75ml of oil to a pan and add 1 chopped shallot. Fry until golden to infuse the oil then strain off the oil into a small bowl and season with a touch of salt. Place all the toppings to one side for now as the hot broth with enable us to reheat the toppings.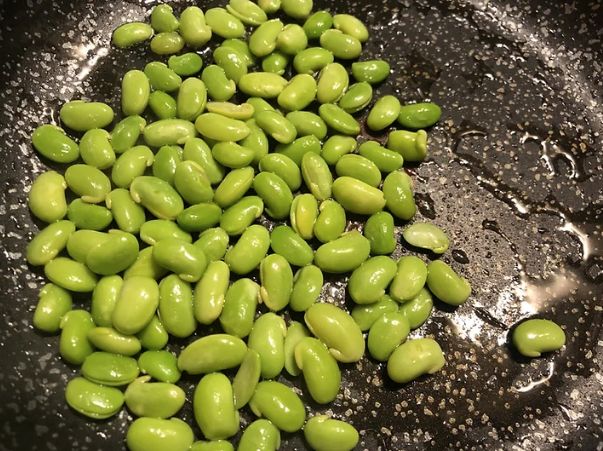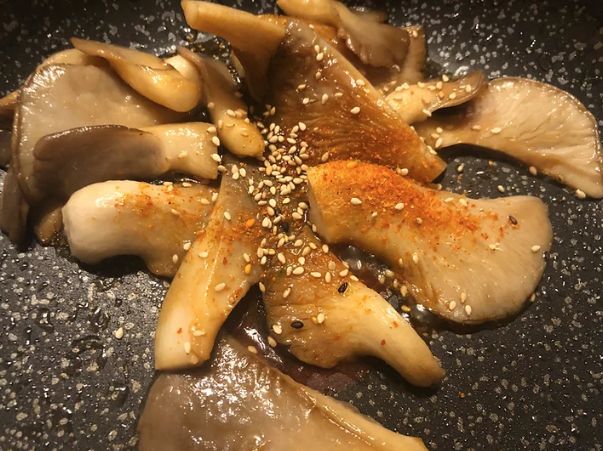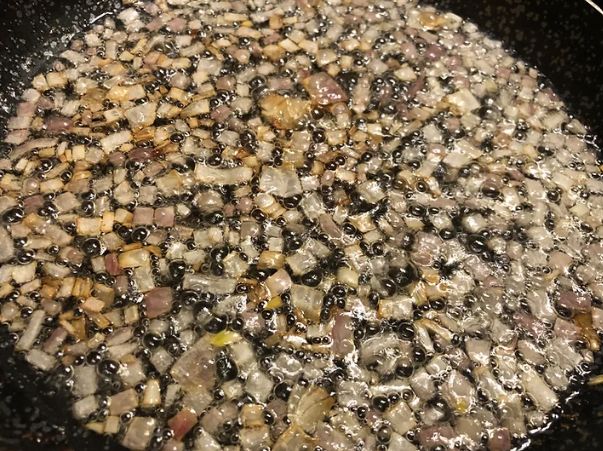 Tofu Chashu
3. Now back to the tofu, after marinading over night the tofu should now have become darker and more fragrant. Remove from the marinade and keep the excess marinade to one side as we can glaze the tofu with this at the end. Carefully place the tofu into a pan with a drizzle of oil and fry on a high heat. Cook for 5 minutes either side, when the tofu becomes crispy remove from the pan and place onto a tray. Glaze with the remaining marinade then to create a nice char on the tofu to replicate chashu, either lightly blowtorch or place under the grill until glazed.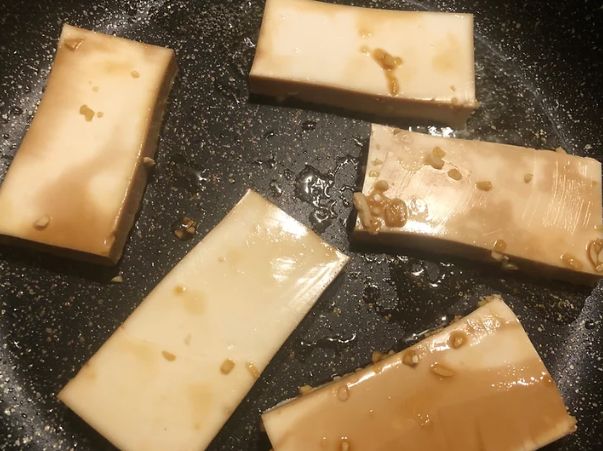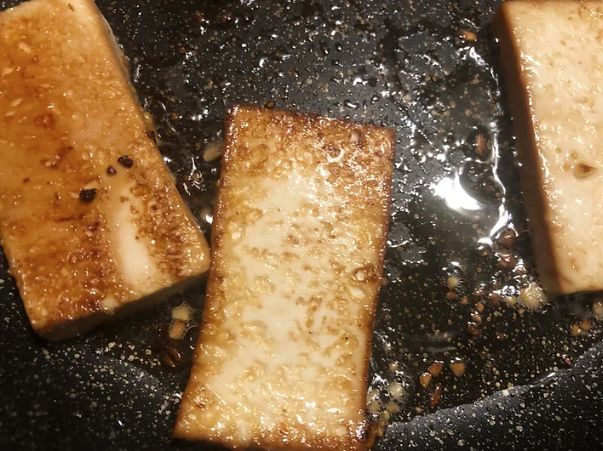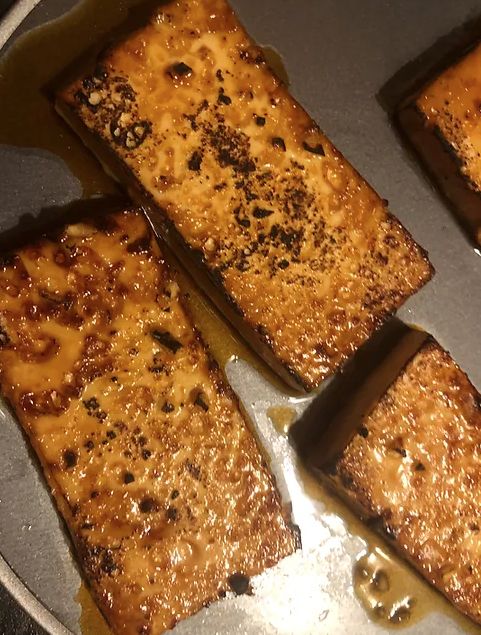 4. We are now ready to serve, last few things to do is to strain the broth and cook the noodles. Pass the broth through a sieve and try to extract all that flavour from the cooked vegetables by pushing as much broth through with a ladle. When ready adjust the seasoning with salt if needed. You do not want the broth to be properly seasoned as we will get the salt content from the miso tare. Now to incorporate the oat milk into the broth, finish the broth by adding equal quantities of broth and oat milk to a pan and bring up to a boil. Whilst the broth is heating also add the noodles to boiling water and if freshly made cook for 60 seconds and if dried follow the packet cooking times.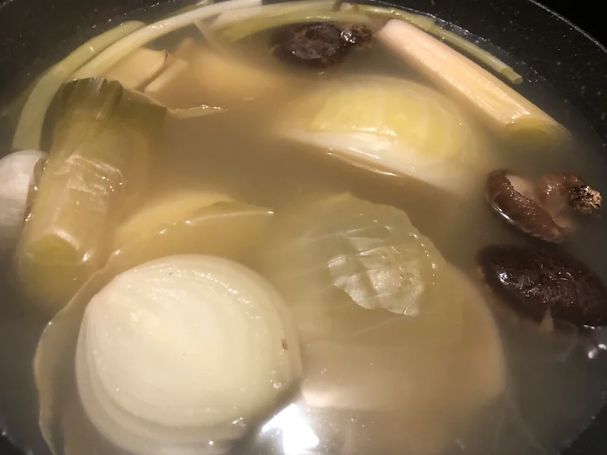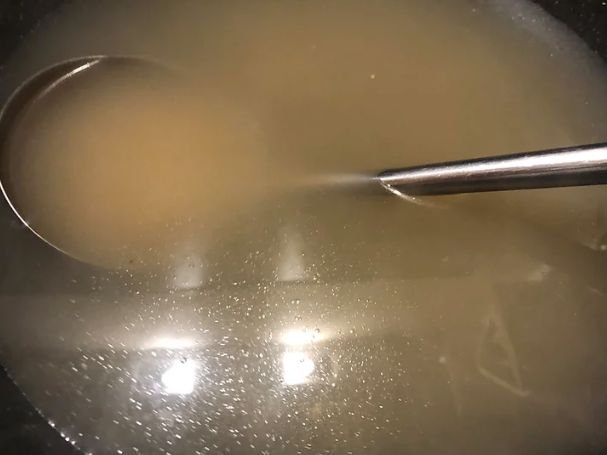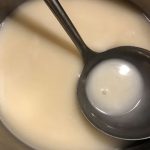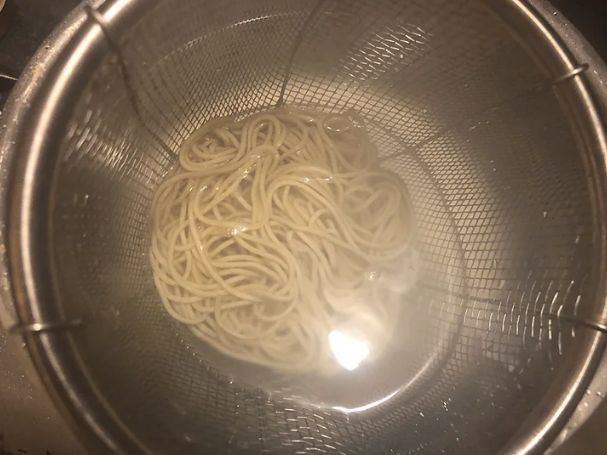 5. Now we are ready to build up the bowls and serve, start with adding 1 tbsp of the miso tare to each bowl then add 1 tbsp of the shallot oil. Then ladle approx 350ml of the finished broth into the bowl and whisk to incorporate the broth into the tare. When the noodles are cooked place into the centre of the broth.
6. To finish the bowls, add some chashu, edamame beans, oyster mushrooms, sliced spring onion and finally drizzle over with a little more shallot oil and nourish. Hope you like my take on a vegan tonkotsu inspired ramen! Have fun!
Normally I have quite a lot of extra notes to add to a recipe however this really ended up being a really great bowl of ramen. I guess for what toppings to add you could play around with other vegetables such as aubergine, different mushrooms, bamboo shoots or beansprouts…I would always recommend making your own ramen noodles as they are simple to make at home and taste so much better than dried ones. The full method on to make those is on my curry tonkatsu recipe where the link is at step 3 on day 1. Have fun with this one and I definitely recommend giving it a try!
800ml oat milk (unsweetened)
5g sodium carbonate (baked bicarbonate of soda)
shallot oil (1 shallot, 75ml cooking oil)