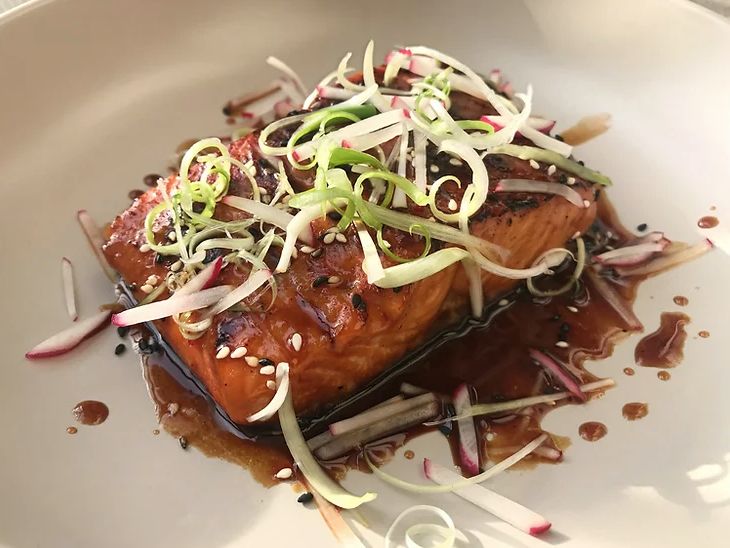 1. Start off by making sure the salmon is free of any bones or scales, next divide the side of salmon into 4 equal portions. Now for the marinade, take a bowl and add roughly chopped garlic and ginger. Add soy, mirin, sesame oil and honey mix well and cover the salmon in the marinade for at least 20 mins before cooking. If you would like you could marinade the night before to achieve a deeper flavour and darker colour on the salmon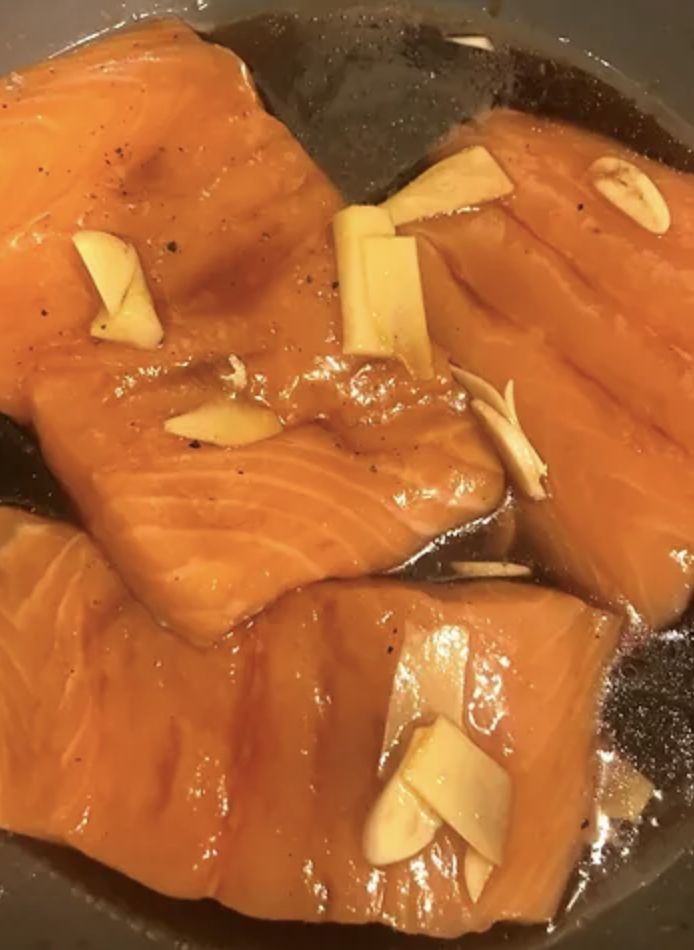 2. Teriyaki sauce is simple begin by adding sugar, soy, mirin, sake and honey to a saucepan next put onto a medium heat. We want to take care at this point not to boil the sauce as we only want to dissolve sugar into the teriyaki. The teriyaki sauce consistency should be just enough to coat the back of a spoon. When ready take of the heat and the sauce is ready for use. You can triple the recipe and store in a bottle if you would like.
3. To cook the salmon start by adding a large pan onto a medium high heat add rapeseed oil (veg oil is fine) then place the salmon skin side down and fry for approximatley 3-4 minutes making sure not to turn over. You want to cook the salmon skin side down for 75 percent of the cooking, when ready turn over and add the teriyaki sauce. You want the sauce to foam up and continue basting until cooked.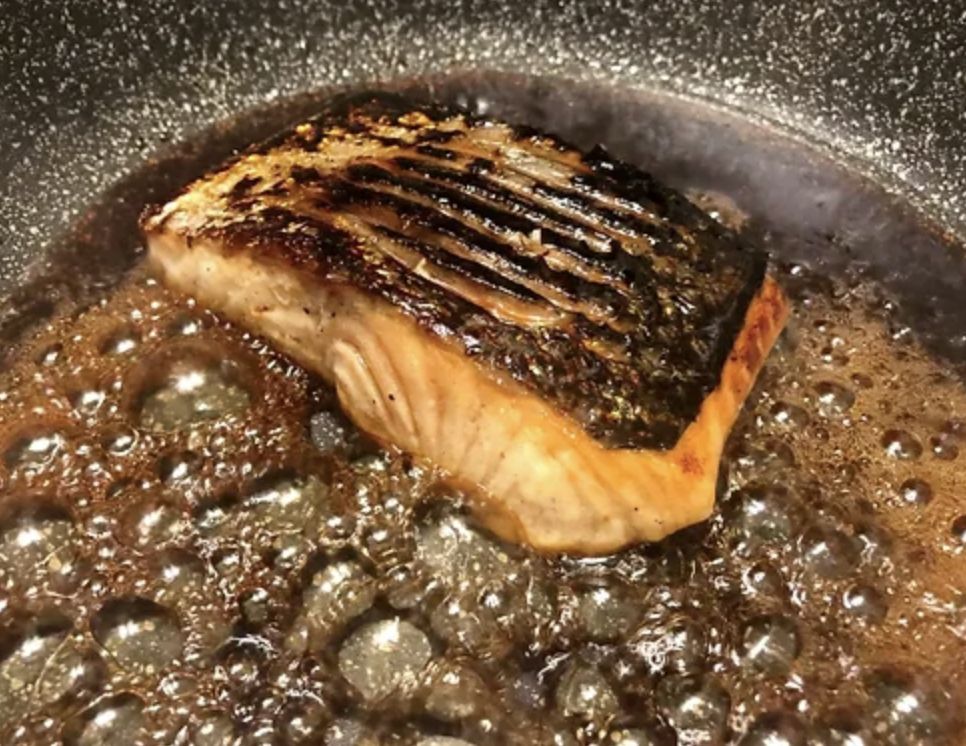 4. To serve add finely chopped spring onions and sesame seeds, Teriyaki taste great with boiled rice and tender stem broccoli. It's also quite popular to eat with soba noodles or in a bento box.
The sauce is super quick to make, defiantly worth making a batch of it and storing in the fridge. Teriyaki also goes very well with tofu, beef or chicken. The sauce can also be used in ramen as tare or even a dipping sauce for gyoza.
4 Pork shoulder steaks
2 medium red chillis
4 small shallots
4 cloves of garlic
2 lemongrass stalks
1 tbsp turmeric
3 tbsp soft brown sugar
3 tbsp oyster sauce
3 tbsp fish sauce
1 tsp white pepper
1 whole lime