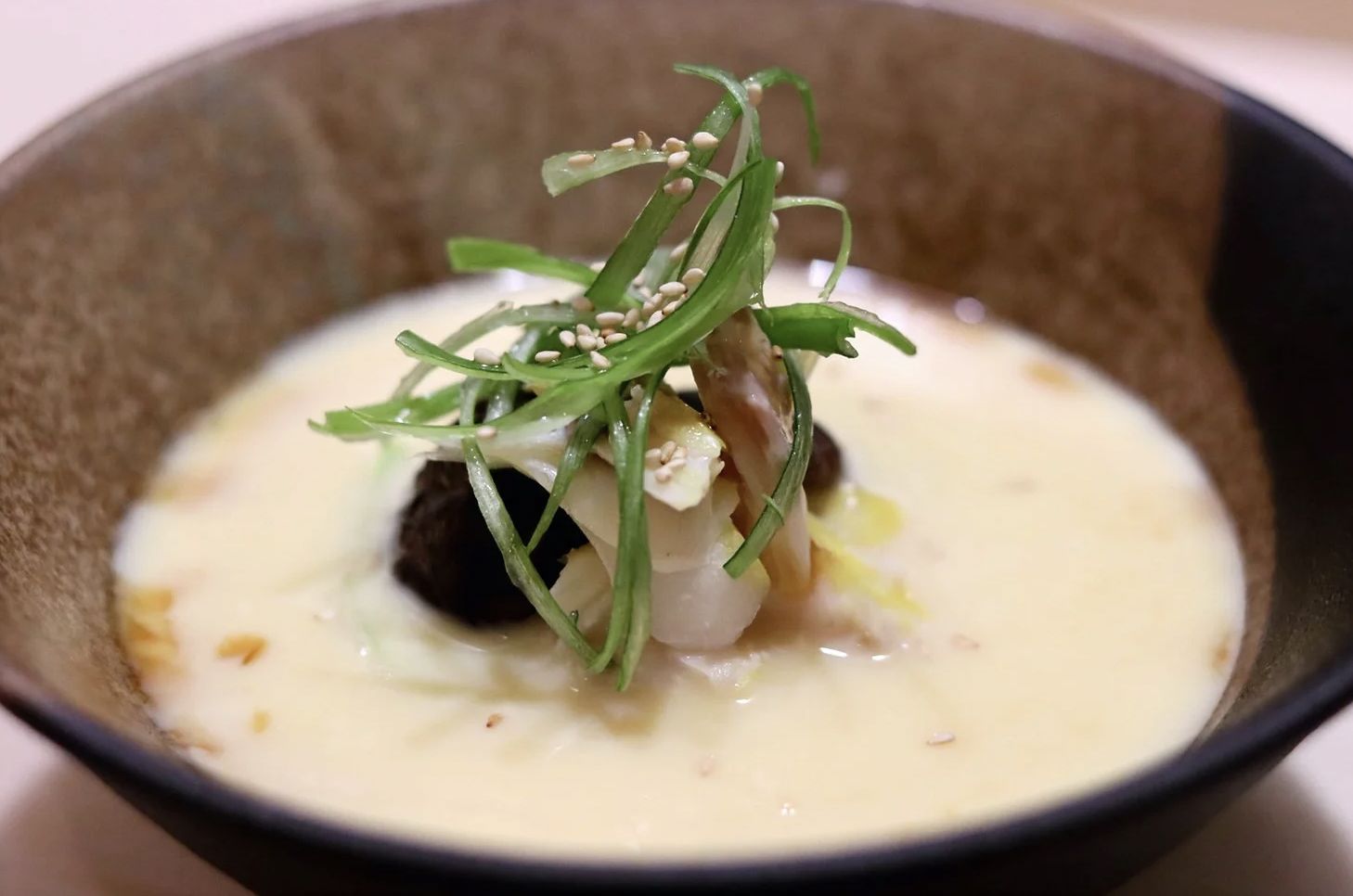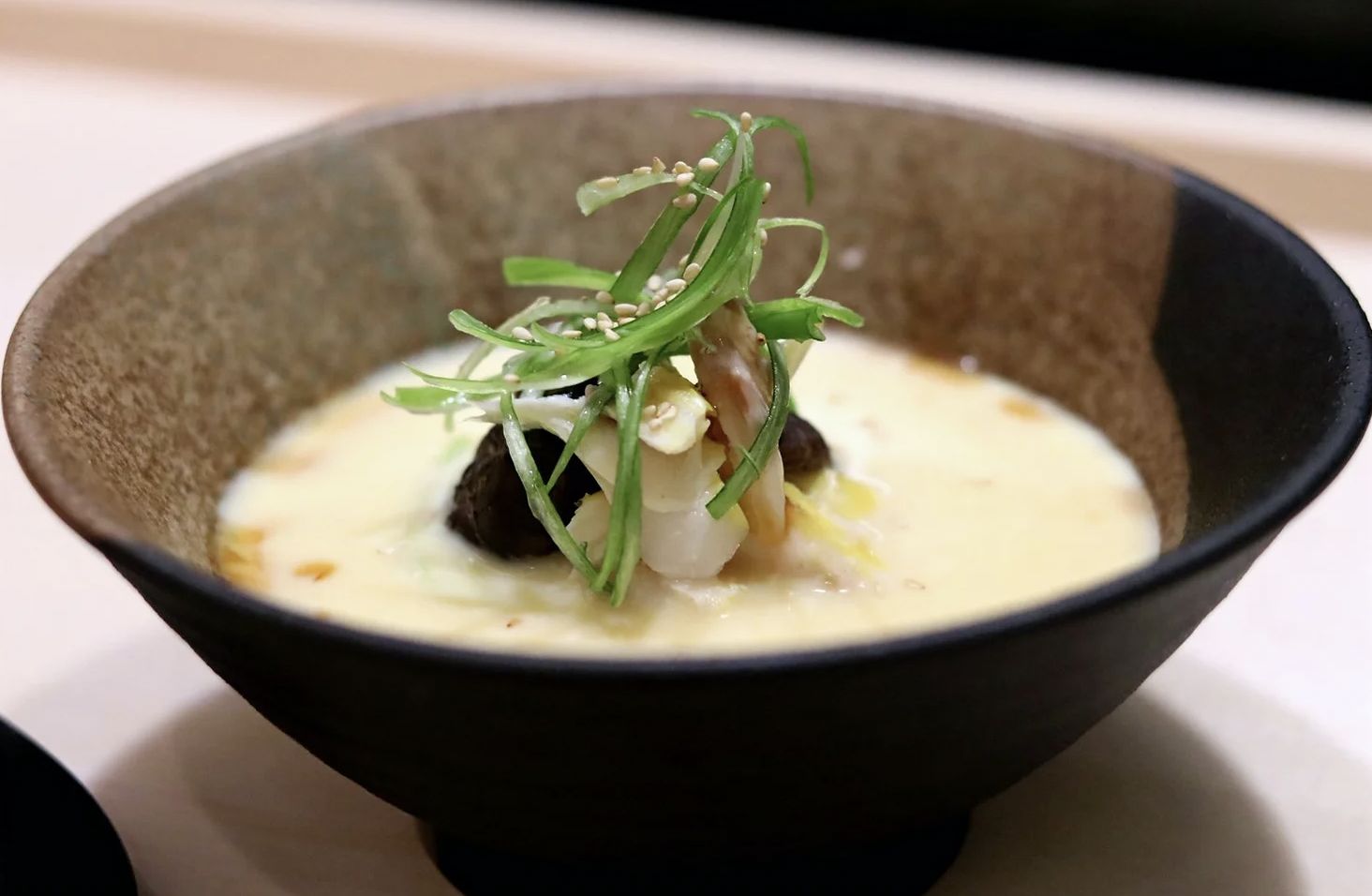 Chawanmushi is a Japanese dish that combines dashi stock and eggs to form a custard. It may seem slightly strange for the western pallet to eat a savoury type of custard but trust me it works perfectly. Chawanmushi is incredibly simple to make and with a little finesse, it becomes quite an elegant dish. For this recipe, I added smoked haddock to compliment that slightly smokey umami dashi stock and it worked perfectly. Let's get to it!
Start by making a dashi stock, in a large pan add 600ml of water then approx 10g of dried kombu and 3 dry shiitake mushrooms. Place onto a medium heat and slowly bring up to a boil. Immediately when boiling remove from the heat and add a good handful of bonito flakes. Allow the stock to infuse off the heat for 15 minutes. When ready strain the stock into a fresh pan and allow to cool to one side.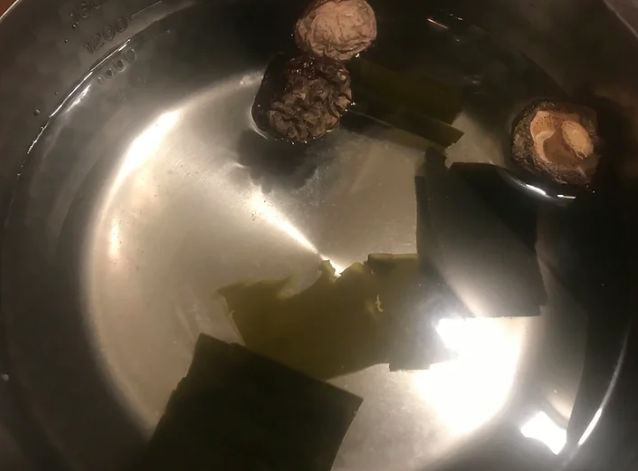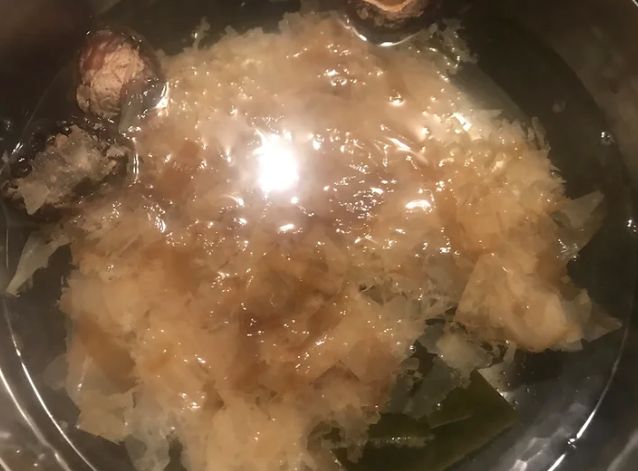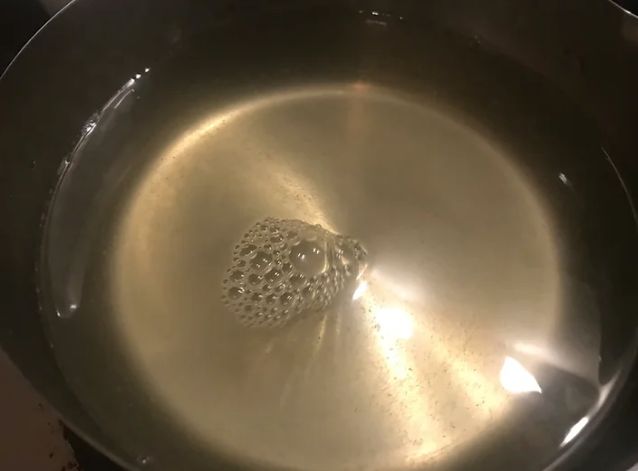 2. When the dashi has cooled we can now create the egg soup. Crack open 5 eggs the equivalent to 200ml into a mixing bowl and whisk lightly with chopsticks (We don't want to incorporate too much air into the eggs). The ratio we want of eggs to dashi is a 3:1 ratio. Now add 600ml of dashi to the eggs and whisk lightly until a silky eggy soup is formed. When ready place the soup to one side.
3. Now that the soup is prepared we can begin making the other components of the dish. Start with the smoked haddock, add approx 200ml of milk to a pan and place onto a medium heat. Now prepare the haddock by removing any pin bones then add to the heated milk. Poach the fish on a medium heat for 3-4 minutes so that the fish is still slightly under cooked. When ready remove from the milk and carefully pull off the flesh from the skin. When ready place into a bowl and pop to one side.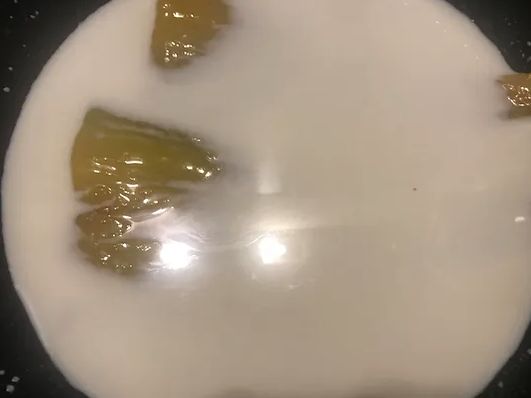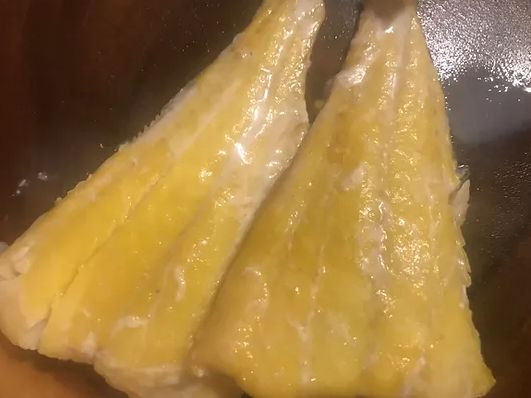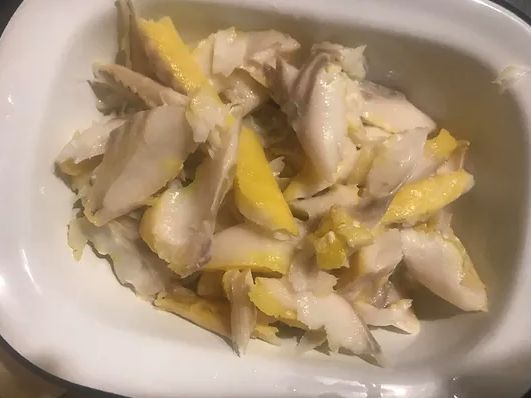 4. For the other ingredients, slice 200g of tofu into bitesized pieces, remove the stems from 8 shitake mushrooms and slice the spring onion into a fine julienne. Now everything is set we can now start to build up the chawanmushi.
5. Just before steaming all that's left to do is arrange the ingredients for the chawanmushi, use small serving bowls and add some of the sliced tofu first. Now add sliced shitake mushroom and some of the smoked haddock. Fill the bowl roughly half way with the egg soup then arrange some shitake mushrooms and more haddock at the top for a nicer presentation. When ready cling film each bowl and steam in a bamboo steamer for 12-14 minutes (depending on the bowl size). If you do not have a bamboo steamer then simply add the bowls to a pan with small amount of water and a lid on top.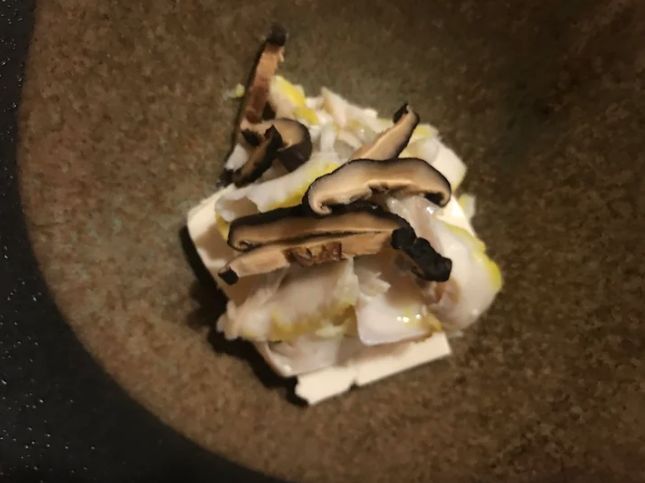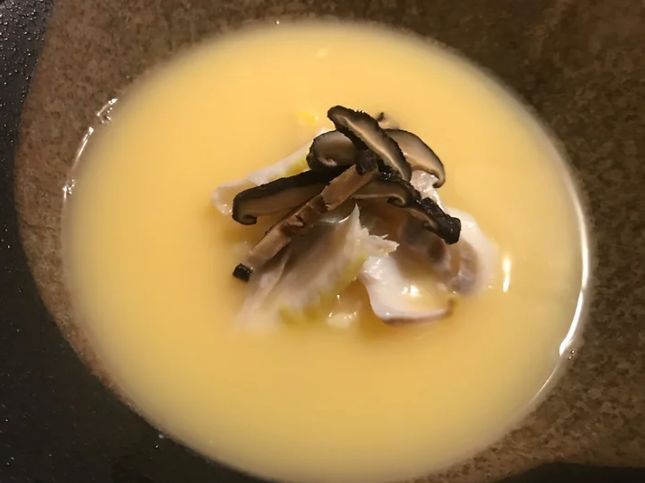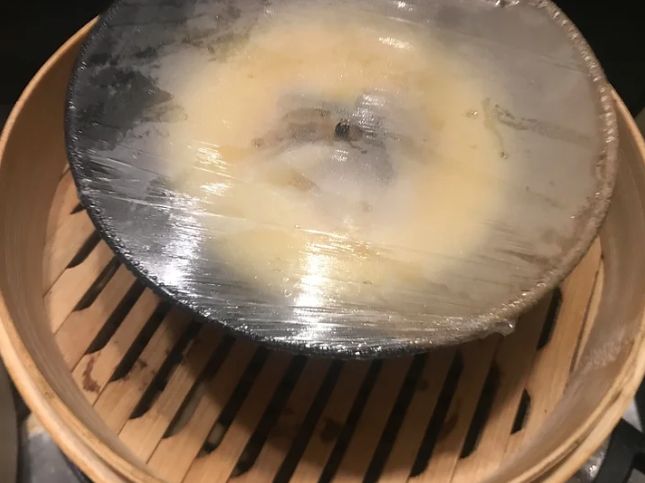 6. Whilst we are waiting on the chawanmushi to steam we can make a simple soy dressing/glaze to go with it. In a pan add 100ml of water and bring up to the boil. When boiling add 50ml light soy and 50ml of mirin then reduce slightly. To thicken dilute a 1 tsp of corn flour with water and slowly add until the consistency of the glaze is able to coat the back of a spoon.
7. Now to serve, to check the chawanmushi is cooked use a toothpick to lightly piece then if clear when you remove the toothpick the chawanmushi is cooked. When ready drizzle a small amount of the soy glaze over the top then add the julienne of spring onions over the top. Hope you like this simple elegant recipe!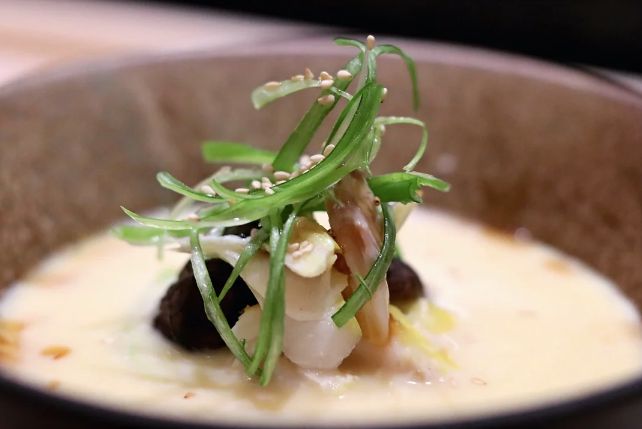 Smoked haddock works really well with this dish, however, you could also use any other white fish, lobster, prawns, chicken or just tofu if you prefer. Cooking times may vary depending on the bowl you decide to serve in. For this recipe, I used a small/medium-sized ramen bowl although traditional smaller matcha-type cup/bowls are used. Have fun making chawanmushi!!!
5 whole medium eggs (200ml approx)
2 medium smoked haddock fillets
200ml milk (for poaching fish)