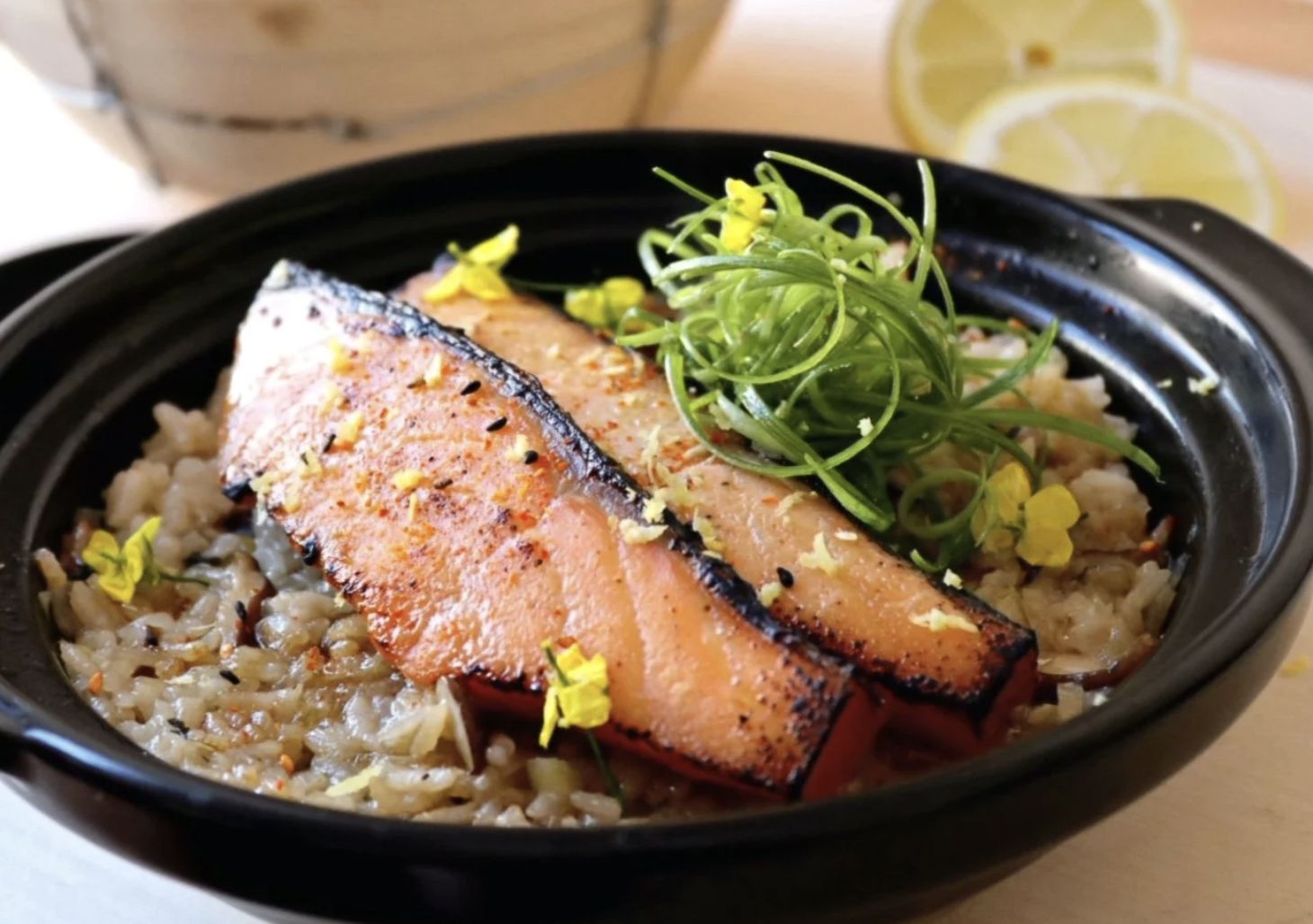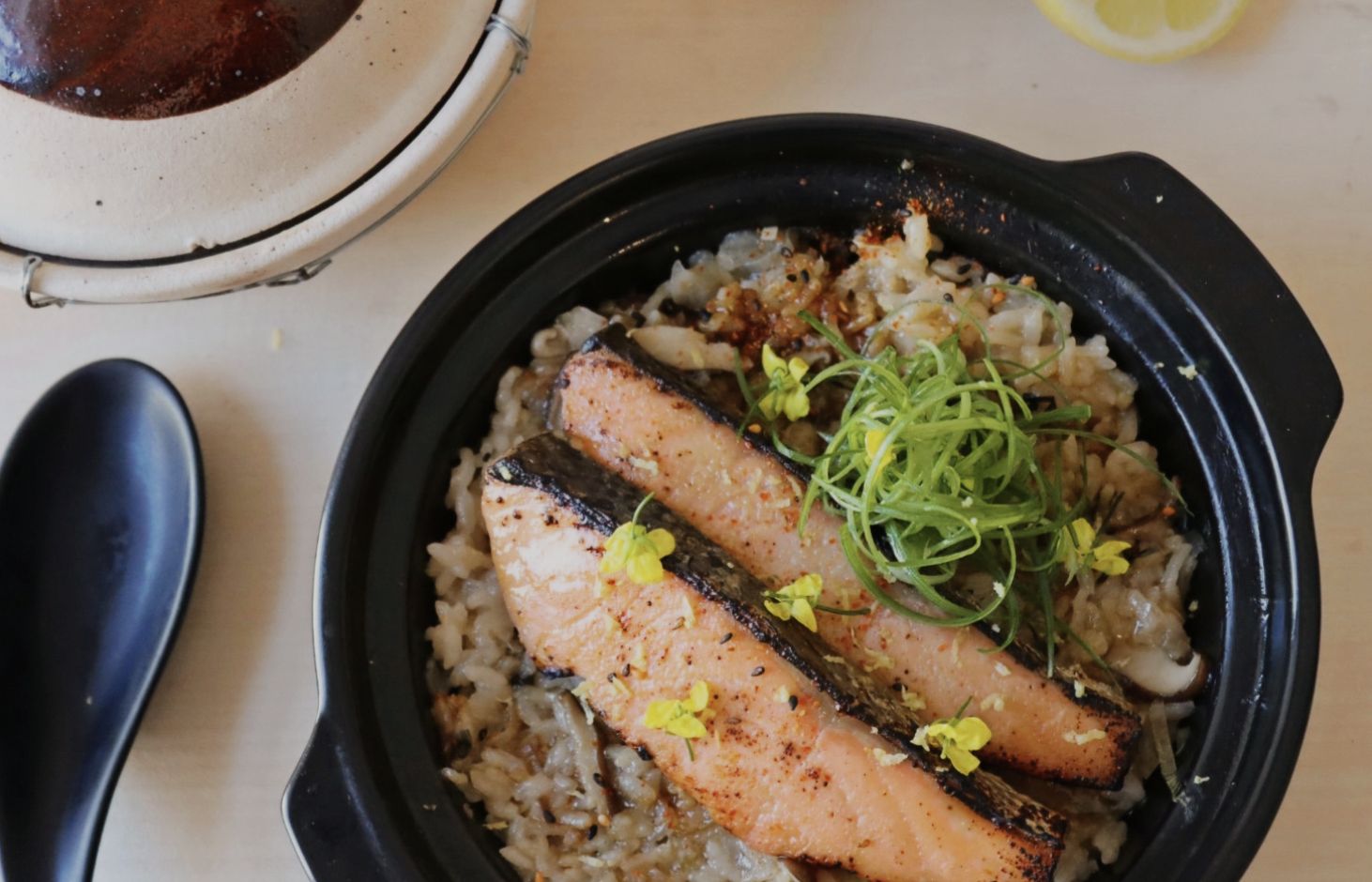 The objective when making up this recipe was to try and cram as much umami as possible into what essentially is a rice bowl. For this recipe, I wanted to use clay pots as I love the overall flavour they produce and also that they help create a nice crisp on the bottom of the rice. Ideally, you can use 2 clay pots for this recipe although if you can't get hold of clay pots then you can simply replicate the process in a small deep pan with a lid. If you are wondering what the small yellow flowers are, then we are currently growing pak choi and they stem out from the top of the pak choi. Totally edible and delicious…With all that said let's get straight into it…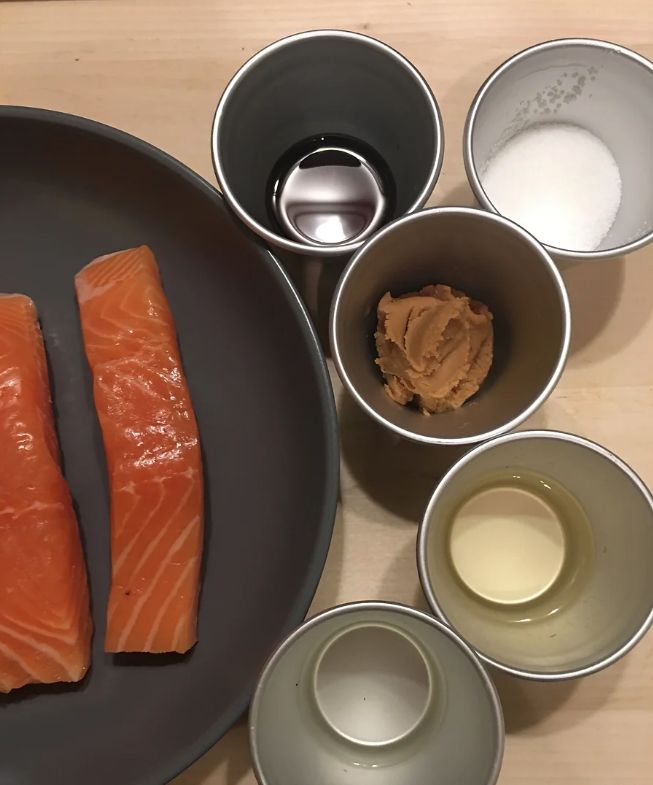 1. Let's begin by marinating the salmon in miso, ideally we want to marinate for at least 6 hours before cooking to really get the benefits from the miso. To make up the marinade simply in a small bowl add 2 tbsps of white miso, 2 tbsp sake, 2 tbsp mirin, 1 1/2 tbsp of white sugar and 1 1/2 tbsp of light soy. Whisk the miso well until smooth and the sugar has dissolved. As for the salmon I sliced each fillet in half, more so for appearance and I just prefer eating salmon fillets that way. add the miso marinade so that its coats the salmon then cover with clingfilm. Allow the salmon to marinade for at least 6 hours or overnight would be perfect.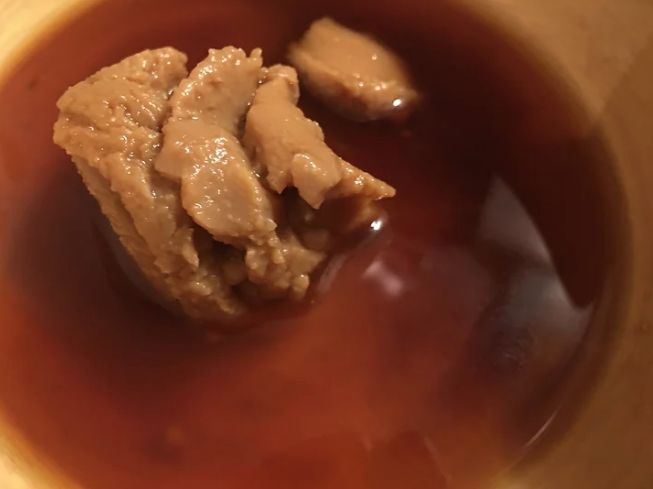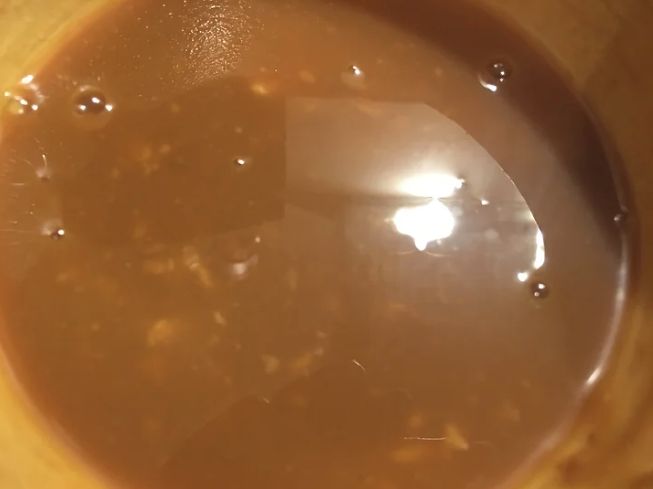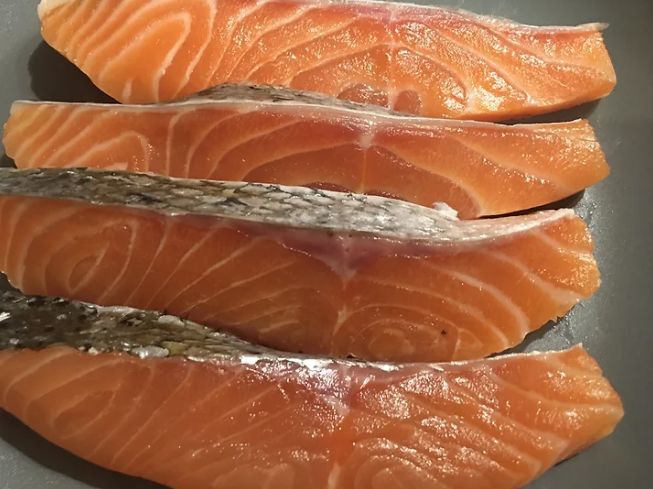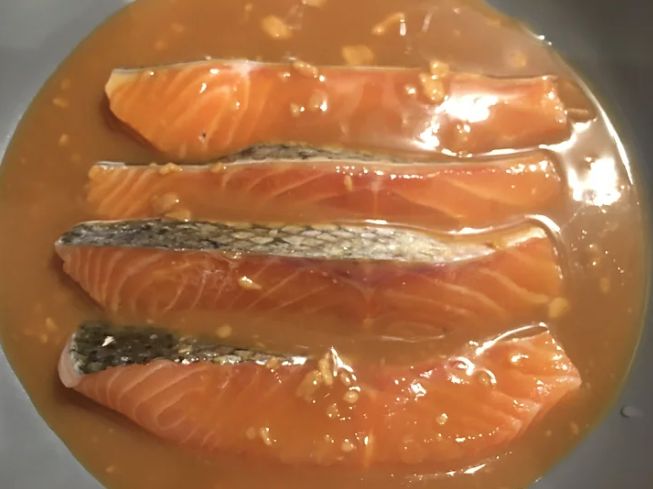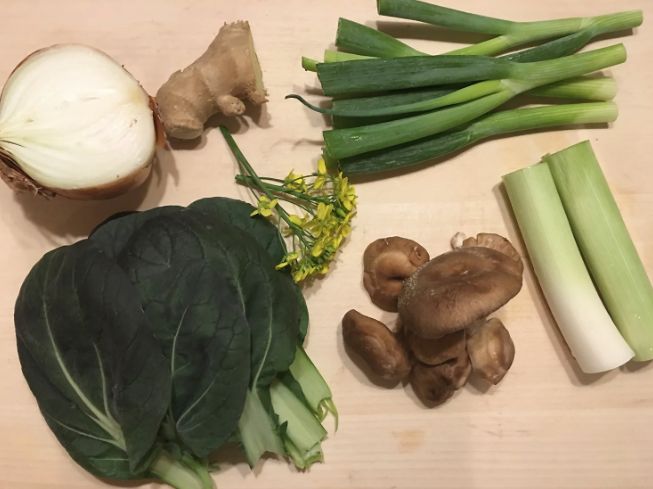 2. When the salmon has finished marinading we can now bring the dish together, starting with the veg prep, begin by finely dicing 1/2 white onion, finely mincing 20g of ginger, finely slicing 6 shitake mushrooms, wash and slice 1 leek and rolling and slicing 2 pak choi into a chiffonade. Place these prepped vegetables to one side for now and in a separate bowl either roughly chop or cut 4 spring onions into a fine julienne. As for the flowers you can see in the image above they are the flower from the pak choi. Completely optional, however if you can find them then simply pick off the flowers.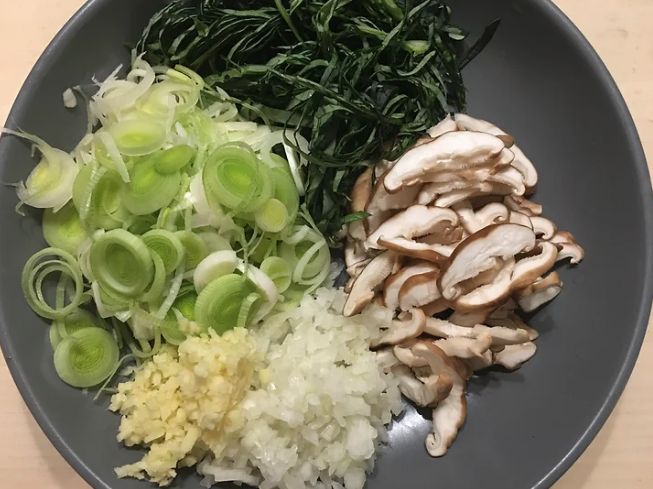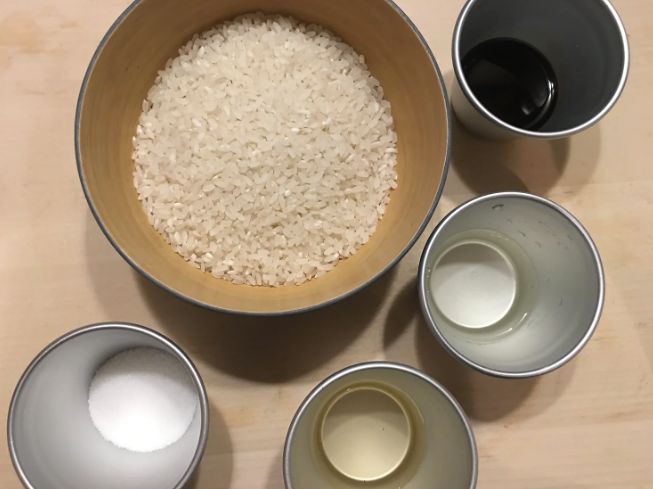 3. Just before we begin to cook, start off by washing the rice in a bowl and rinsing until the water becomes clear. When ready place to one side for now. Now to braising, if using claypots then simply divide all the ingredients listed into 2 for each pot. Start the braise by adding a small drizzle of cooking oil and sesame oil into each of the clay pots or in 1 pan if claypots are not an option. Place onto a medium heat then divide and add the finely sliced onion, sliced shiitake mushrooms and minced ginger. Fry for 5 minutes until fragrant and until the shiitakes start to crisp. Then add the sliced leeks and pak choi and cook for a further 2-3 minutes to soften the leeks.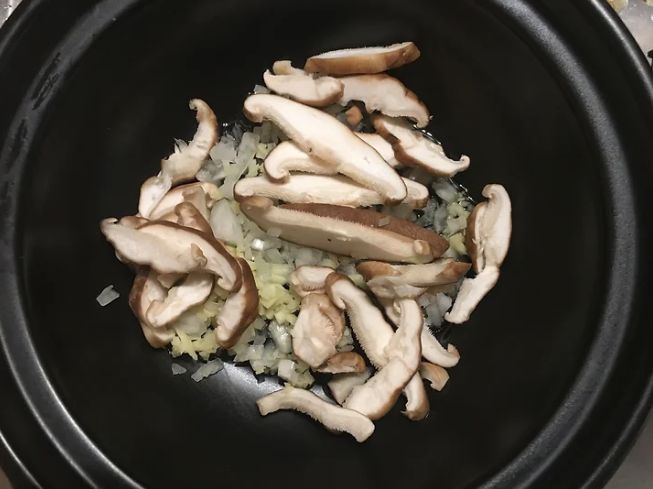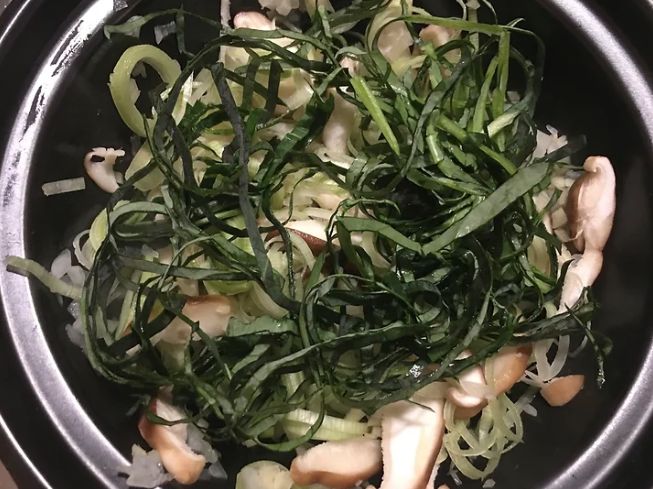 4. When the vegetables have become nice and wilted, divide the rice into the claypots with the vegetables (or in 1 pan) then deglaze with 4 tbsp of light soy, 2 tbsp of dark soy, 2 tbsp hoisin, 4 tbsp mirin and 4 tbsp sake. Mix well so that the rice gets coated in both the liquids and vegetables then add 1 cup of water to each claypot (we can add more water later if needed). Bring up to a boil then when the liquid starts to boil turn the heat down to low and place a lid over the top. Allow the rice to braise for 20 minutes and whilst we wait we can now move back to the salmon.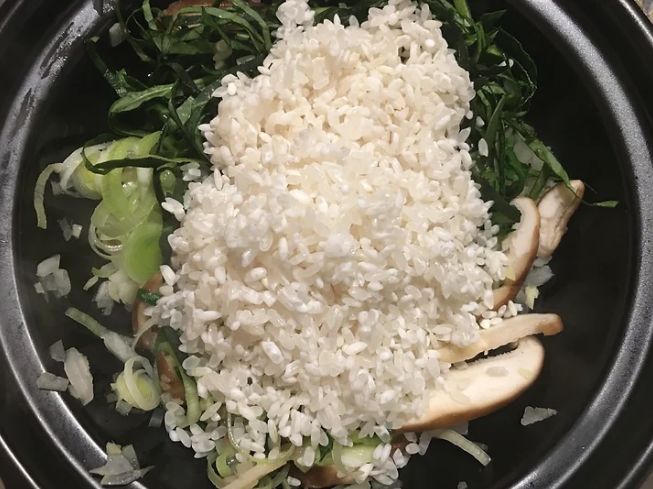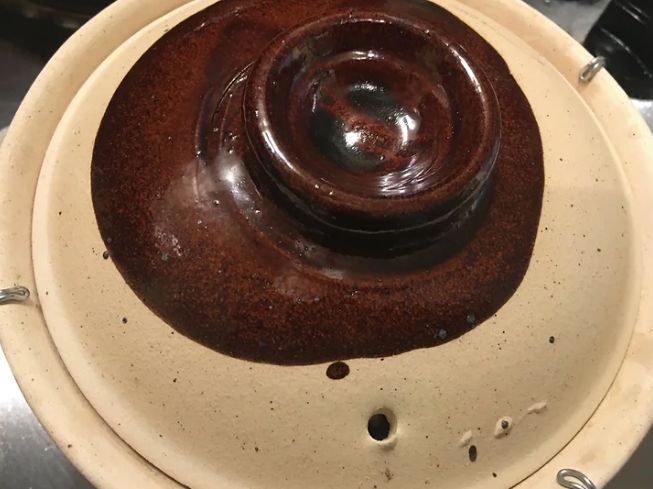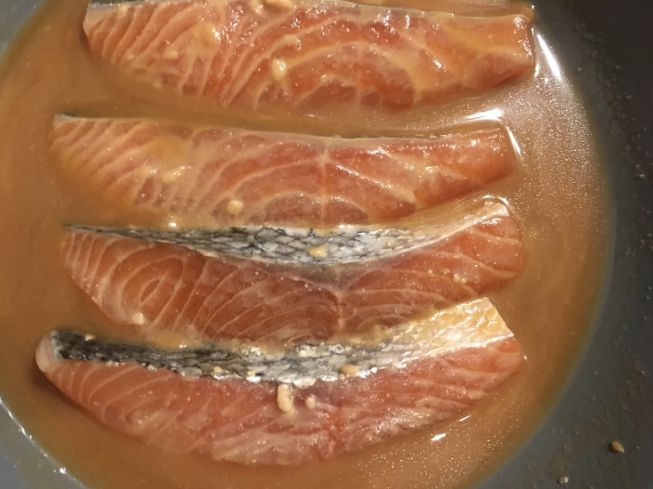 5. Whilst the rice is braising we now want to grill the salmon, place onto a baking tray then use a brush to wipe off any excess marinade. As the marinade contains sugar this will burn fairly easily when grilling. When ready place under a salamander and lightly grill each side until evenly charred and just about cooked. If you do not have access to a grill then place into a hot oven set at 200°c for a few minutes until cooked. You can use a blow torch to top up the char if needed.
6. Now back to the rice, when the rice has approximately 5 minutes of cooking time left (check by tasting) we want to drizzle around the outside of the claypots or pan with sesame oil. This will enable the base of the rice to begin to crisp. When the rice is ready we are looking for a moist cooked rice yet all the liquid to have been absorbed. Remove the lid and we are ready to serve.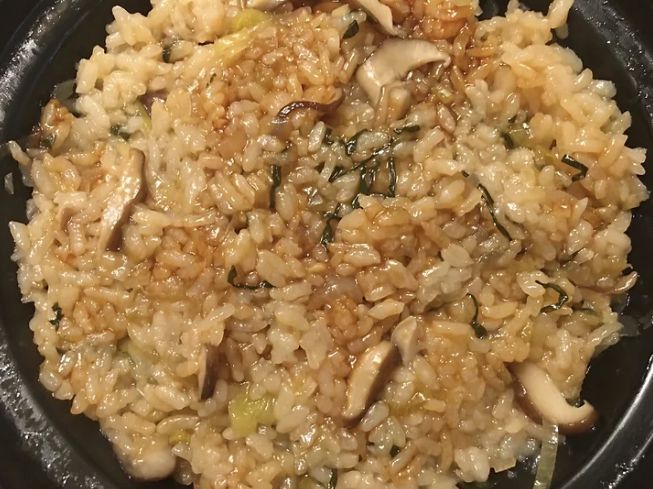 7. To serve, lay the glazed salmon over the rice and top with some freshly sliced spring onions and some picked pak choi flowers if you could get hold of some. Lightly Squeeze over some fresh lemon juice and zest and serve with additional soy on the side if needed. Hope you enjoy this super simple delicious umami bomb.
As for the braise, the vegetables given in the recipe are simply just a basic idea The great thing about cooking rice by braising is that's extremely flexible to what other ingredients you could add. From tofu, smoked cured meats, seafood various other vegetables etc…You can also simply make this dish vegan by replacing the salmon with tofu and creating miso glazed tofu as an alternative. Have fun and I'm sure you will love this simple recipe!
Cook Time 25-30 minutes / Prep Time 20-25 minutes / Marinade Time 6+ hours or overnight
1 1/2 cups short grain rice