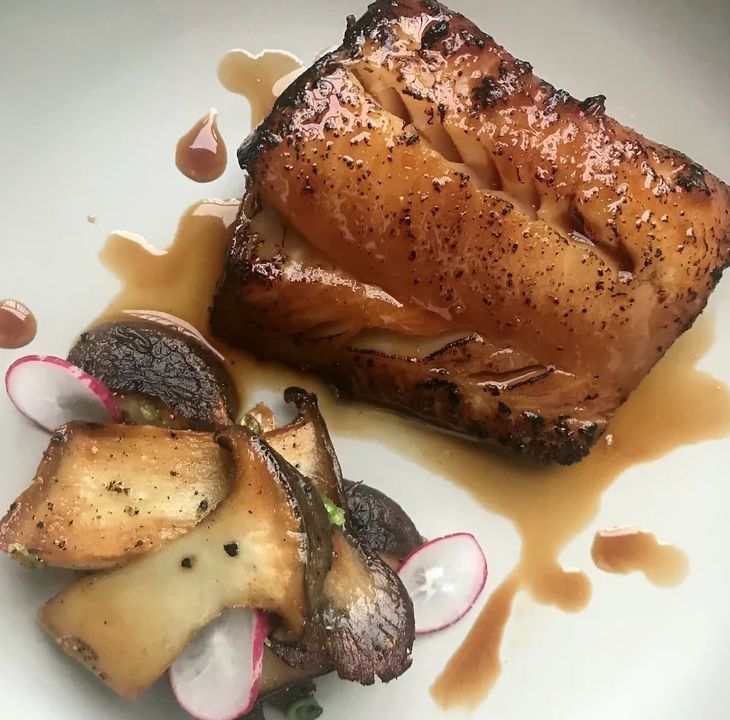 1. Begin by preparing the cod, salt and cover in kitchen roll and leave for 15 minutes so that all the moisture gets drawn out of the fish. Next wash off the salt and set aside. For the miso marinade add miso paste, mirin, sake, sugar, and the juice of half a lemon to a bowl and mix until smooth. When the marinade is ready place the cod on a tray and cover with the marinade. Make sure all the cod is covered in the marinade then clingfilm and leave in the fridge for a good 24 hours (preparing the night before should be fine).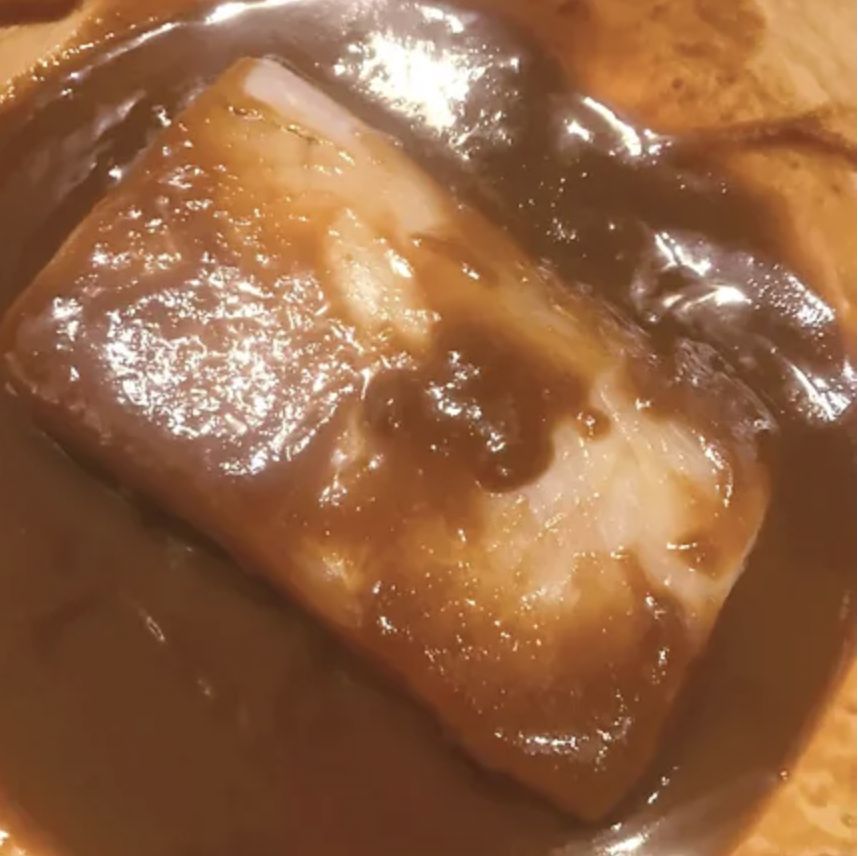 2. When the cod has been marinated we are now ready to cook, remove the cod from the marinade and wipe away any excess that is still on the fish by using a paper towel. Place the cod on a baking tray with parchment paper underneath to stop it from catching. To cook, place the fish into an oven set at 180 degrees and bake for 10 minutes. The cooking time may vary depending on the size of the fish, the cod I used was approximately 125g each.
3. Whilst the fish is cooking prepare the mushrooms by slicing into bite sized pieces and wash, next wash and slice the spring onion and slice the radishes as thin as you can. Then heat up a frying pan with around 2 tbsp of oil then fry the mushrooms until golden brown, then season with salt and pepper and add the spring onion and radish and set aside.
4. For the glaze, in a pan add soy, mirin, sugar, honey and water and reduce on a high heat until thickened (should take approximately 5 minutes).
5. Now to serve, remove the fish from the oven and to check the fish is cooked squeeze it gently making sure the flesh is now loose, when cooked plate up and drizzle with the glaze add the mushrooms on the side and enjoy.
Hope you liked this umami bomb!
This recipe also works great with salmon, instead of the mushrooms you could alternatively serve it with rice or leafy vegetables. The cooking times may vary depending on the size of the cod, for this dish the cod I used weighed approximately 125g each. It doesn't matter if the cod you get has the skin on or off it is entirely up to you.