Chicken teriyaki is an extremely simple dish to make so I decided to play around a little for this recipe. I wanted to take the chicken to another level so I decided to roll it with a shiitake stuffing then cook it sous-vide. You can adapt this recipe however you like, and instead of cooking suvide which is cooking slowly in a water bath, you could also poach to get similar results. As for the rest of the dish, its essentially seared vegetables with a few attentions to detail. I kept to a traditional Teriyaki sauce and created an edamame light puree. Let's get to it!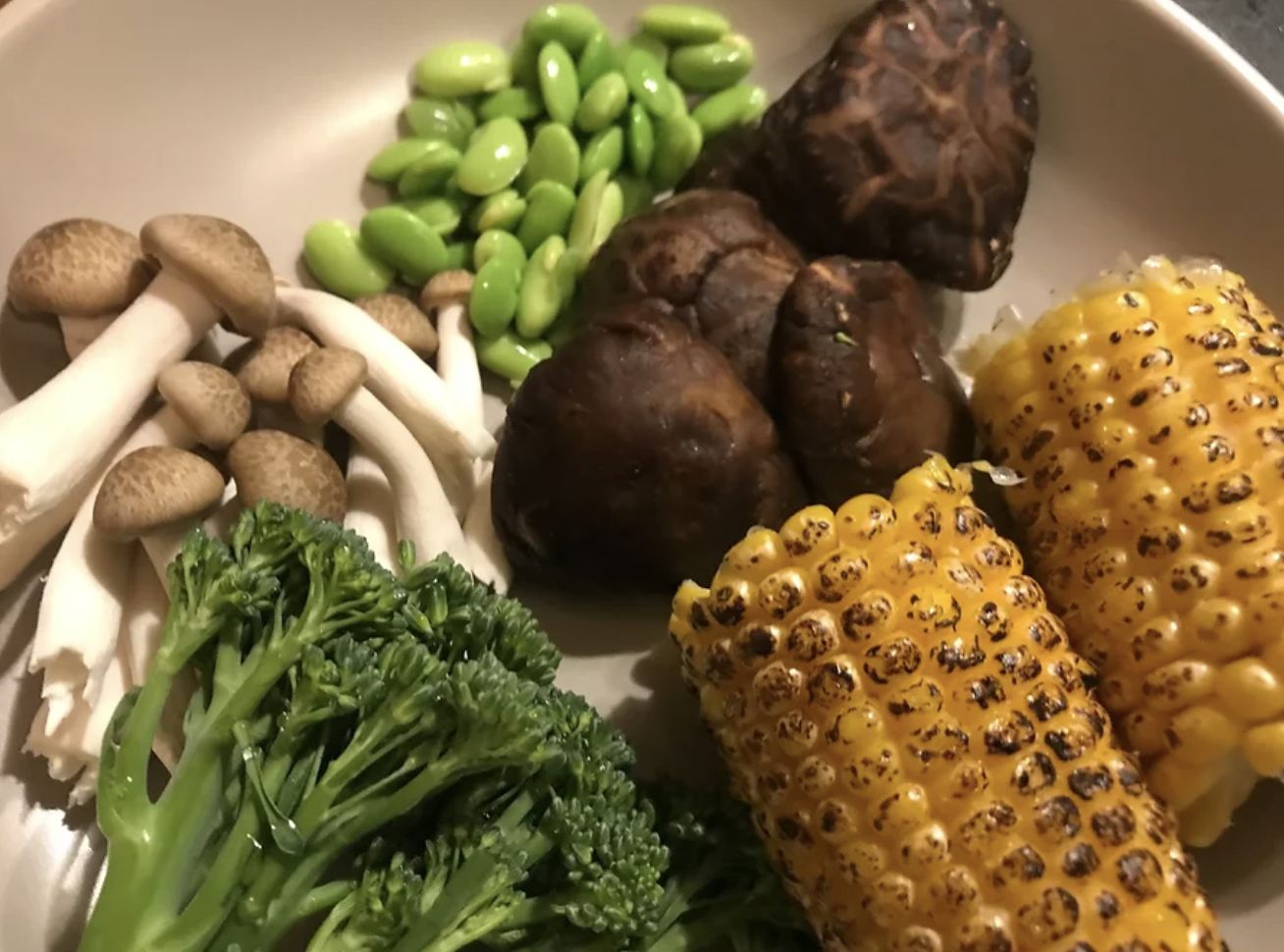 1: Let's start with the chicken, carefully remove the thighbone from each thigh then place into a ziplock bag and gently flatten out the thighs with a tenderiser (or a rolling pin would work). When the thighs are nice and flat season with salt and black pepper and set to one side.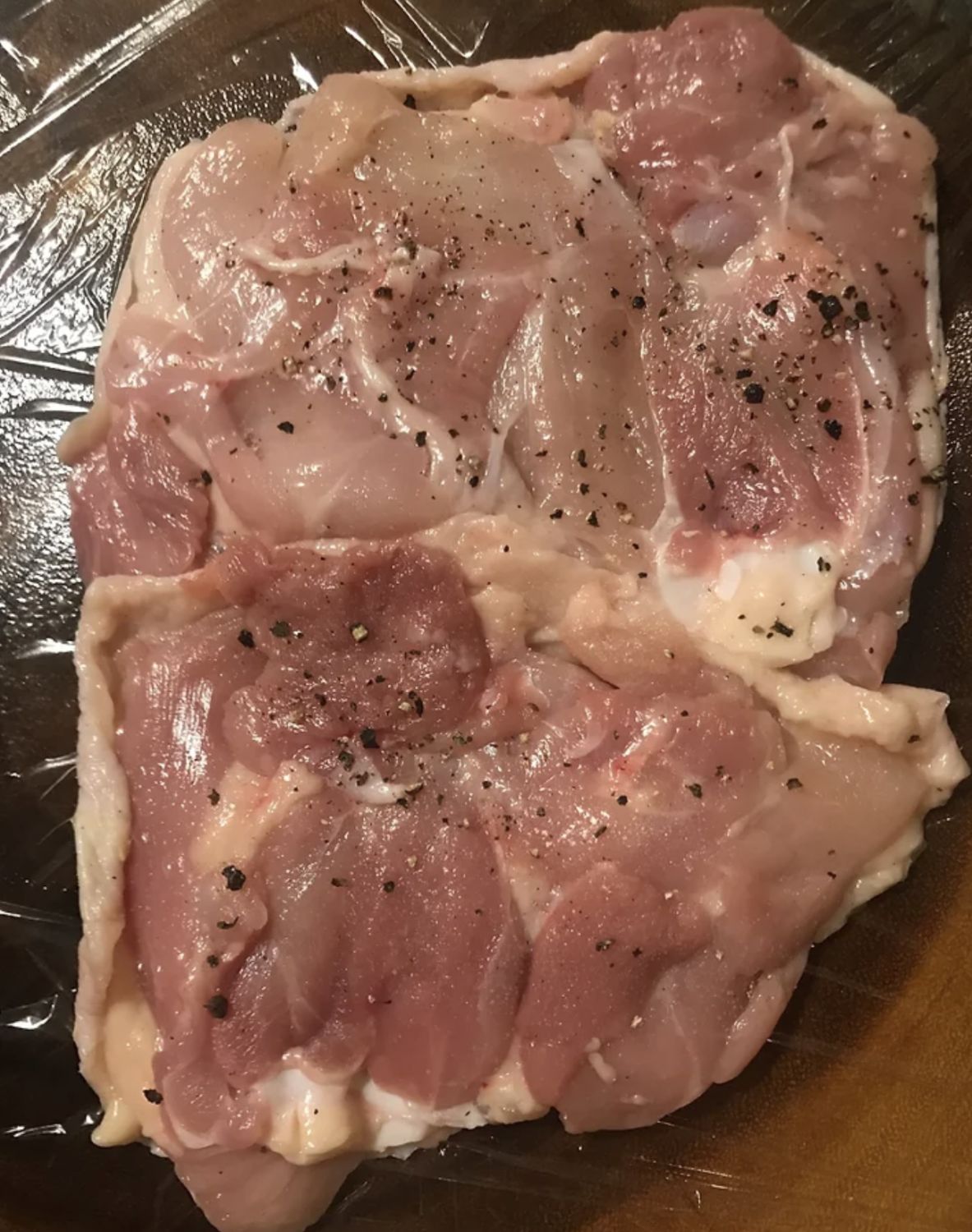 2. As for the stuffing for the thighs, finely chop 8 shiitake mushrooms and 2 spring onions. When fine add to a hot pan with a touch of oil and fry until golden brown. When ready lightly season and place to one side and allow to cool.
3. Now back to the chicken, place each thigh skin side down onto a sheet of clingfilm then divide the stuffing onto the thighs. When ready tightly roll each thigh into the clingfilm, twisting the ends of the clingfilm to make a tight cylinder shape.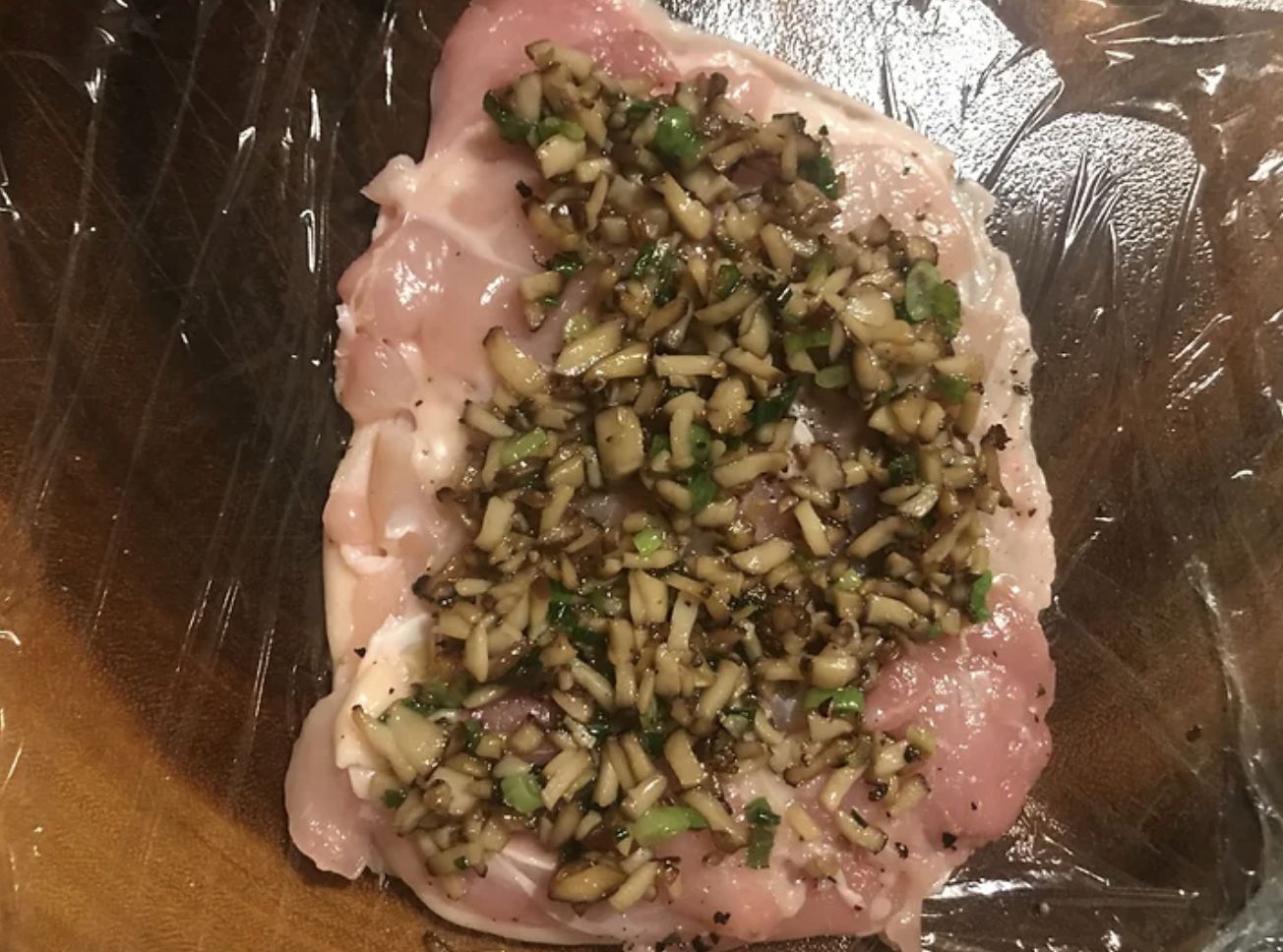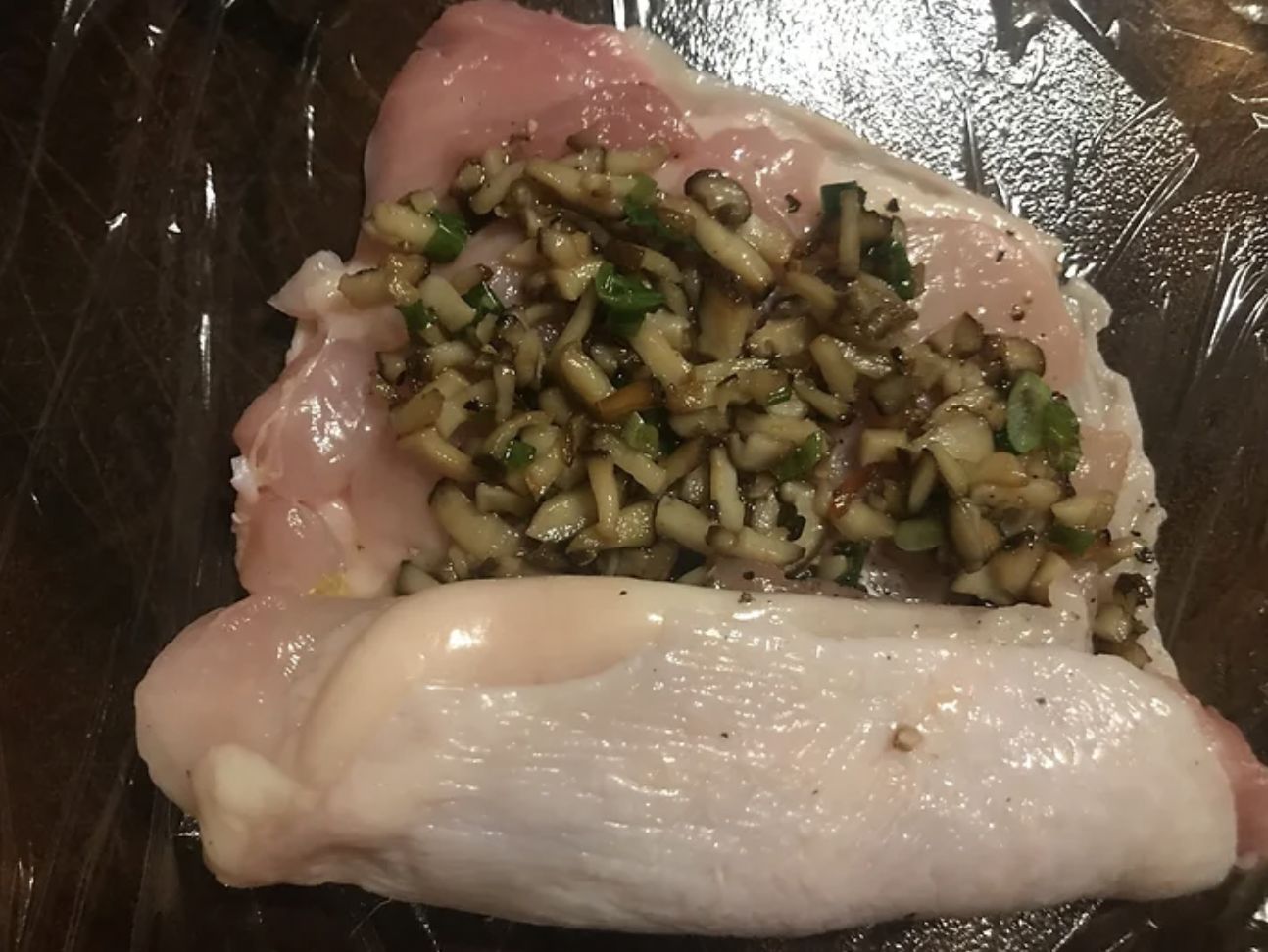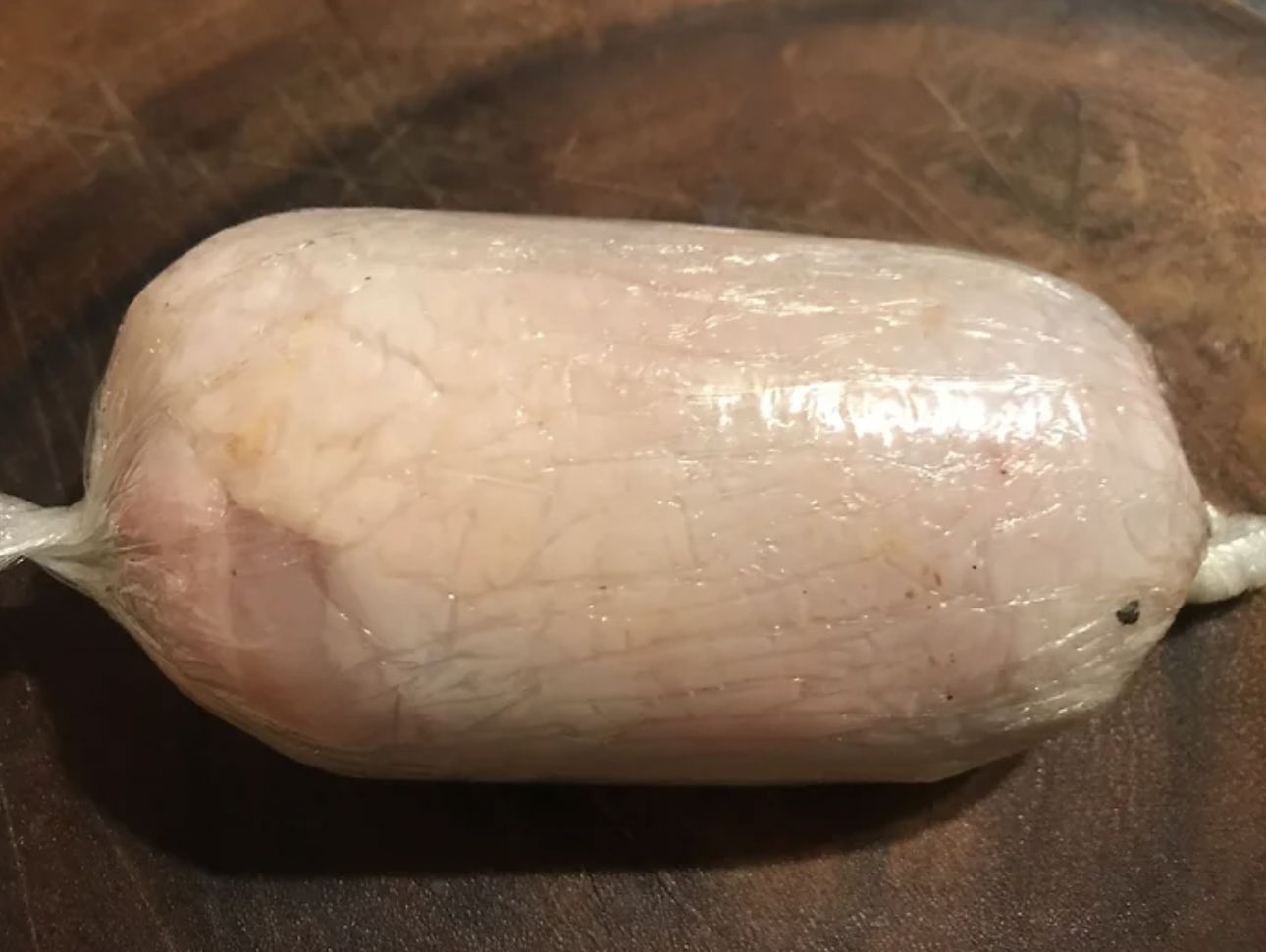 4. To cook the chicken I went with cooking it sous-vide, the benefits of this is to secure an extremely moist chicken. To do this method simply vacuum pack the chicken then add to a pan of water set at 65
°c and cook for 45-50 minutes. If you don't have a vacuum pack machine then you could tighty wrap in a ziplock bag and try to remove any air inside. Another way you could cook the chicken is by wrapping over the clingfilm with tin foil and add to a pan of water on a low heat and slowly cook for the same period of time.
5. Whilst we are waiting for the chicken to cook we can move onto the other components for the dish. For the edamame puree simply peel the edamame then add to a pan of hot water with 1 chopped shallot and boil until the edamame start to soften. When ready drain off the water then add to a liquid blender with a drizzle of olive oil. Pulse until a smooth puree then season with salt and white pepper and set to one side.
6. As for the other vegetables slice the shiitake mushrooms, chop the tender stem into bite sized pieces, sear the sweetcorn and take the corn off the cob and remove the edamame from the shell. When all the vegetables are prepared place to one side as we will pan fry at the last minute.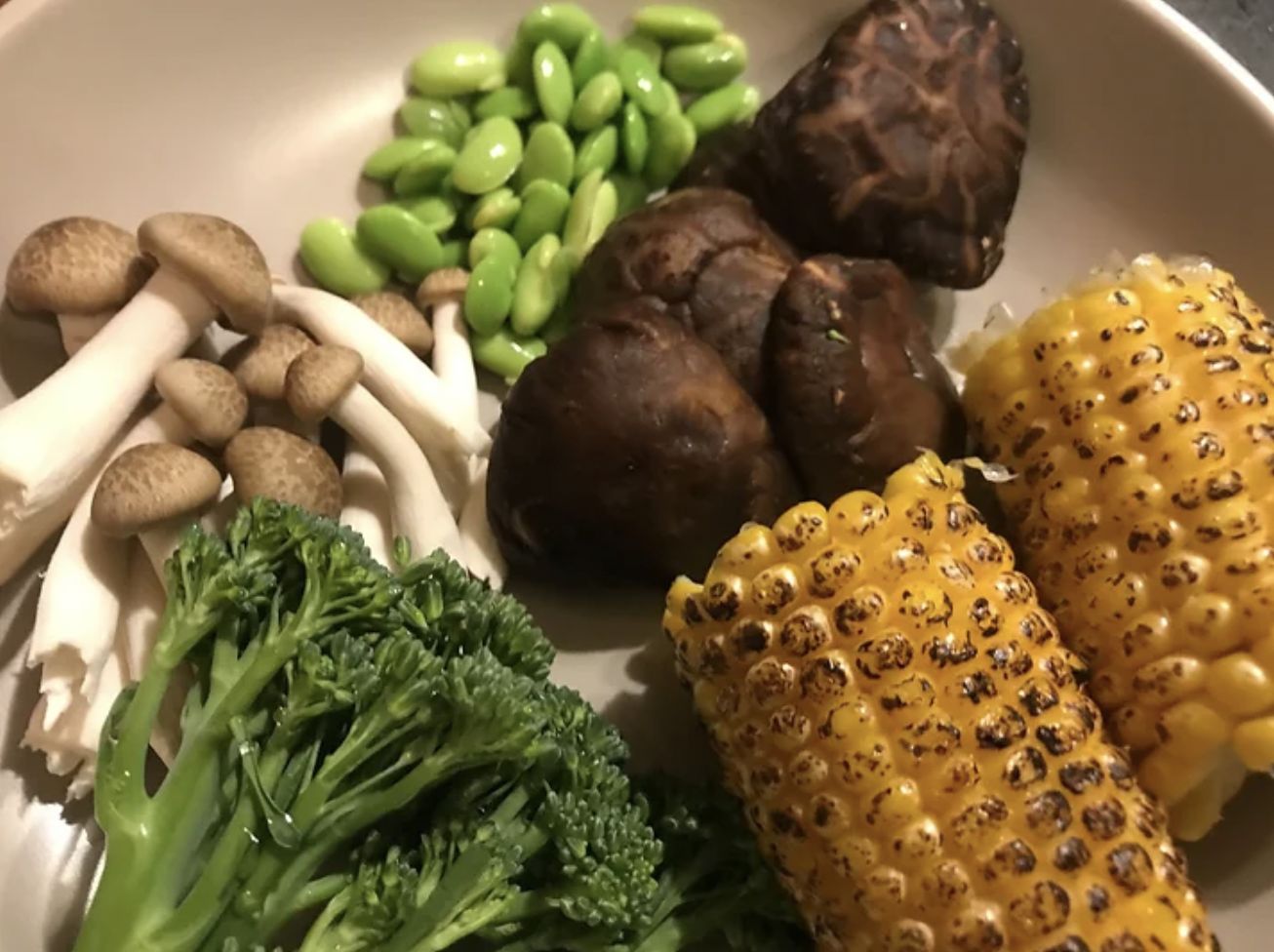 7. To make teriyaki sauce begin by placing a pan onto a high heat. When hot add 60ml of sake and 60ml of mirin and reduce by half. Then add 75ml of light soy, 2 tbsps of sugar and a drop of water. Turn down to a medium heat and allow the teriyaki to slightly reduce (this takes around 5 minutes). When ready place the teriyaki sauce to one side.
8. When the chicken is cooked remove from the vacuum bag and cling film and pat dry with kitchen paper. To finish the dish add the chicken to a pan on a medium to high heat with a drizzle of oil. Sear the chicken on all sides until golden brown. Now add the teriyaki sauce to the chicken and baste with the sauce. When coated nicely in teriyaki, remove from the pan and allow to rest for 5 minutes. To take the chicken to another level you could blowtorch to enhance the flavour even more so.
9. For the other components for this dish start by adding the mushrooms and tender stem to a hot pan with a little butter and cooking oil. Fry for approximately 5 minutes then add the edamame and sweetcorn and fry until cooked then season with salt and pepper. The best way to heat up the puree is by simply reheating in a microwave until warm.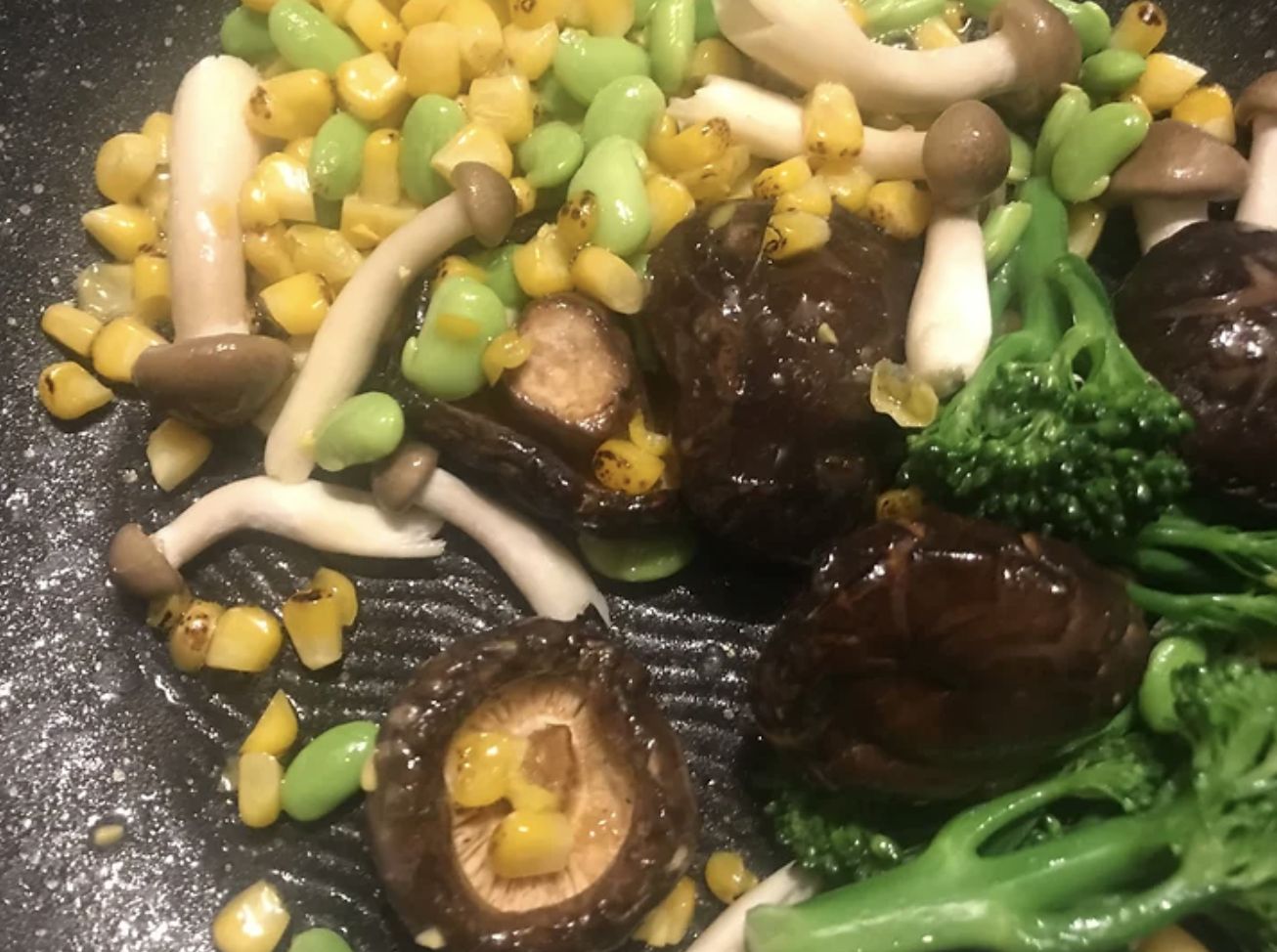 10. Now to serve, its entirely up to you how you plate this one up to be honest have fun. If you really want to get after it with this dish then you could also serve with some freshly cooked boiled rice. Hope you enjoy this recipe!!
The main focus of the dish is how to make more interesting chicken teriyaki. The roulade way of rolling the chicken thighs works great and by slowly cooking the chicken you are able to hold all of that moisture inside the chicken. As for the vegetables, you can add whatever you have to hand really, this chicken would also work great as a salad by slicing the thighs when cooked. Have fun playing around with this one!
other various mushrooms (optional)
100g edamame beans or broad-beans