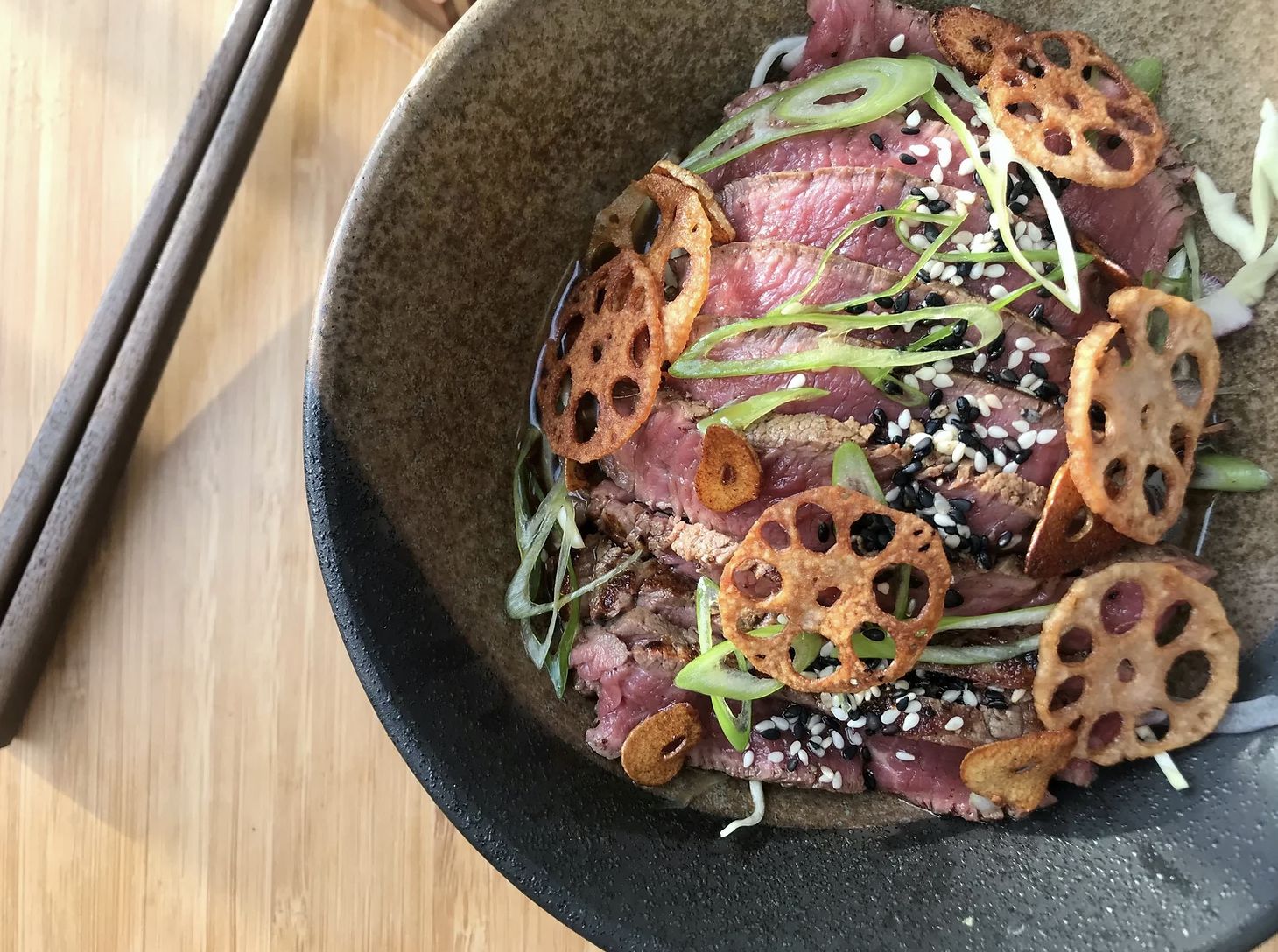 Beef tataki is basically the Japanese equivalent of beef carpaccio. This is another dish that you can find in most izakaya restaurants. In Japan they also use horse and even raw chicken as tataki however the chicken they use is extremely fresh and can be eaten rare (I don't recommend trying chicken). For this dish, I made a fairly typical ponzu sauce to go with the tataki although take note that this sauce takes 24 hours to make so best to prepare the night before. Let's get to it…
1. Begin by making ponzu sauce, this sauce should be made the night before as it needs to mature over a 24-hour period. Start by adding 100ml light soy, 50ml mirin, 25ml rice vinegar and 1 tbsp of sugar to a large bowl and whisk. Next zest the orange, lemons and juice, then add all to the soy mix. Finally add 5g bonito flakes and 3 small pieces of kombu and mix again. Store the ponzu in the fridge and allow to infuse for 24 hours. When ready, using a fine strainer, strain into a jar and set to one side (the ponzu sauce can be kept in the fridge for up to a month for future dishes).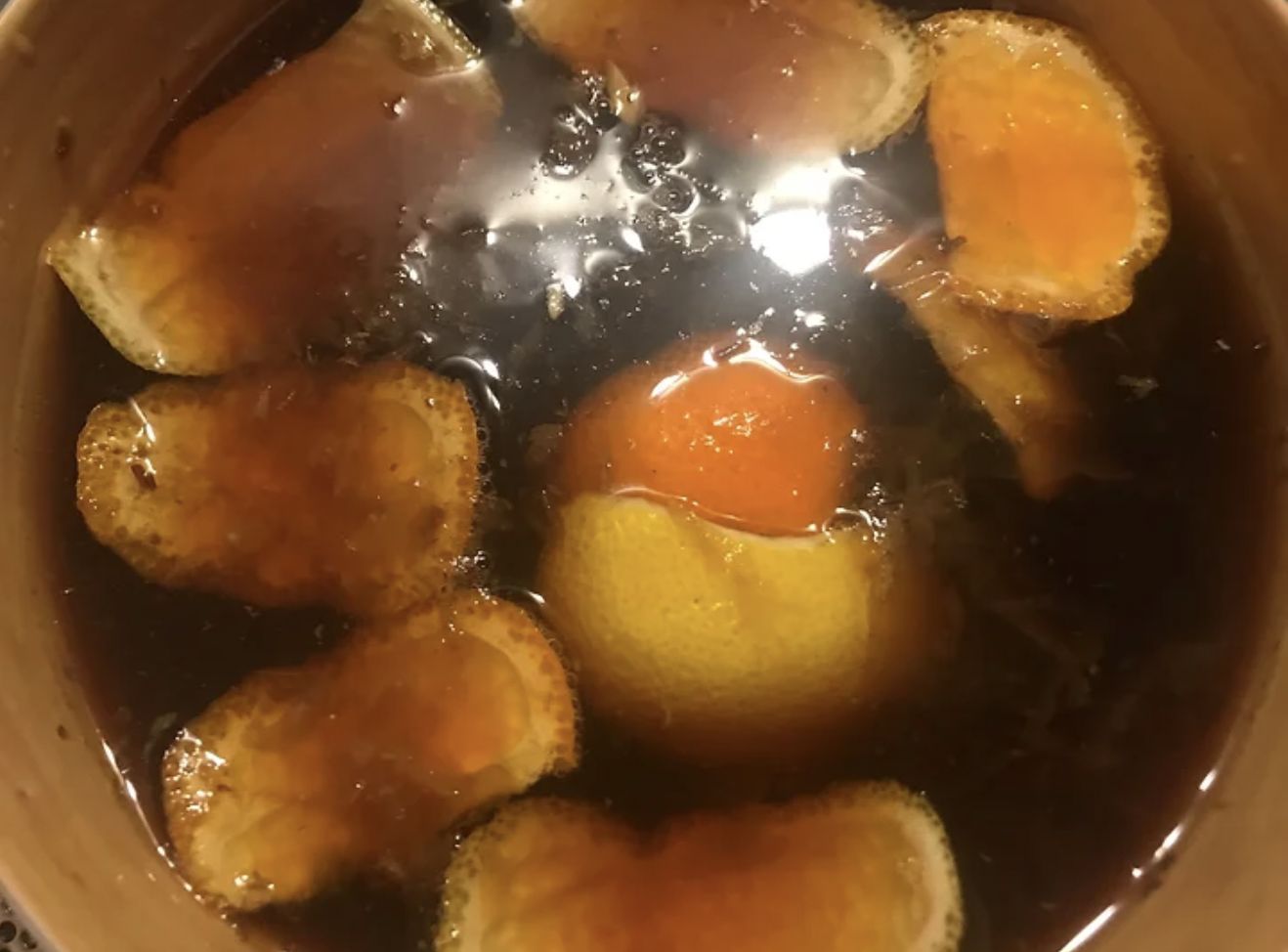 2. Now To prepare the salad element of the dish, finely slice white cabbage, red onion and spring onions. To add a little texture finely slice lotus root and deep fry until golden brown then season with a pinch of salt. In a bowl mix together the cabbage, onion and spring onion for the salad and set to one side.
3. Last thing to prepare is the beef, allow the steaks to reach room temperature first then when ready season generously with salt and black pepper. Place a pan onto a high heat and wait until the pan gets smoking hot. Add a drop of oil then add the steaks. Fry for 2 minutes then turn over, add butter and sliced garlic and baste, cook for a further minute on the other side. Finally fry the steaks on the sides briefly so that there is even colour all over the steaks. When ready remove from the pan and place onto a chopping board and pour the fried garlic and butter over the top. Allow to rest for 15 minutes before slicing.
4. To serve, divide the salad into bowls then slice the beef into thin strips and place over the top. Drizzle a few spoons of ponzu over the top of the beef and top with the fried garlic, lotus crisps and additional sliced spring onion. Hope you like this quick and easy recipe!
The beef traditionally for this dish is served blue, which means it is only briefly seared. If you prefer your beef a bit more cooked then cook for slightly longer however I wouldn't recommend taking the beef past medium rare. As for the salad, you could use various leaves such as endive or lambs lettuce both would work well. If you want to replace the cut of meat then I would recommend sirloin for this one. The ponzu sauce works great with many other dishes so definitely worth storing a batch in the fridge. Have fun making this super simple recipe!
1/2 white cabbage or 1/2 red cabbage
fried lotus root (optional)