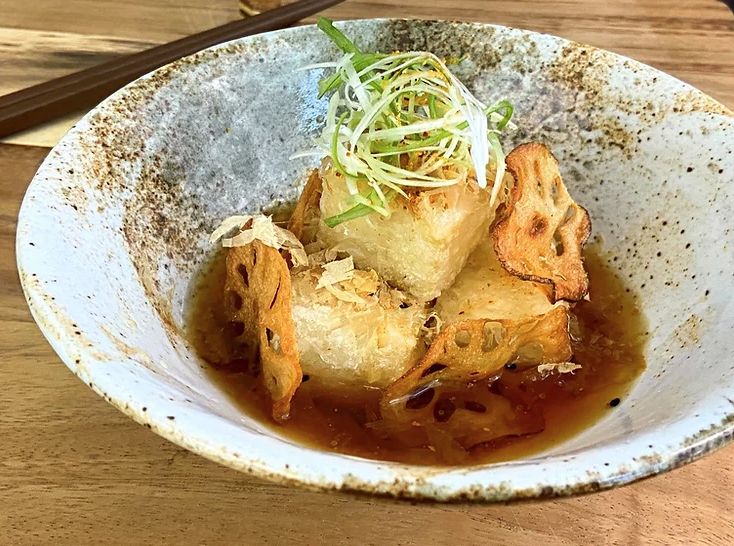 Agedashi Tofu originates from Japan, usually this dish can commonly be found in Izakaya restaurants throughout business districts. Agedashi tofu is normally a simple side dish but instead I wanted to transform this dish into a main course as its just so damn good. Yes its deep fried tofu but is still incredibly light as the broth gives it a fresh light lift. This dish can also be made completely vegan if you prefer by simply taking out the bonito flake…with all that said lets get straight to it!
1. For this dish lets start by making the agedashi broth, to be able to make this broth we firstly need to make up a dashi stock. To make dashi add 5g of cleaned kombu and 200mls of water into a small saucepan then allow to soak for around 20 minutes off of the heat. Next add the pan to a medium simmer then slowly bring up to a boil. As soon as the water comes to a boil remove from the heat then add 5g bonito flakes. Allow the stock to infuse for around 10 minutes (almost as if it was like a pot of tea) then pass the broth through a fine sieve into another saucepan, now we have dashi stock.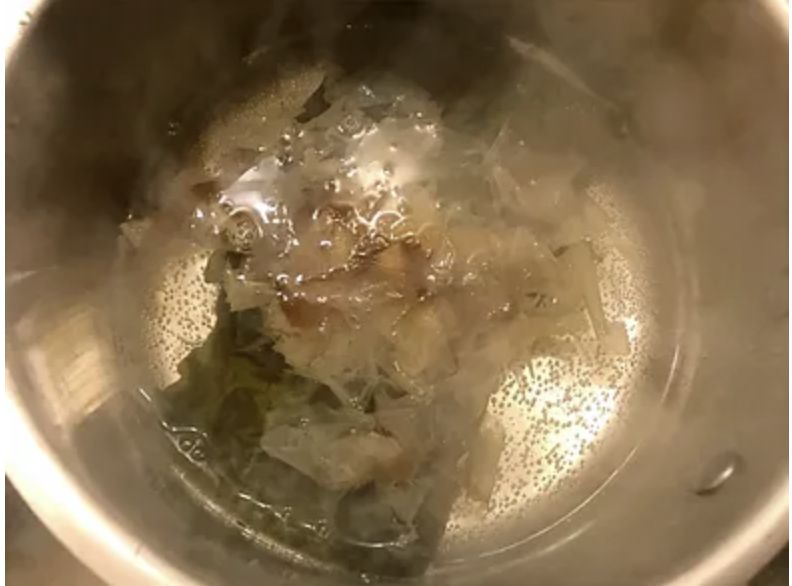 2. To transform the dashi into agedashi stock, place the dashi back onto a medium heat then bring the stock up to a simmer. Next add 30mls of soy, 30mls of mirin and 30mls of sake. Simmer for approximately 10 minutes on a low heat and set aside and we now have the agedashi broth.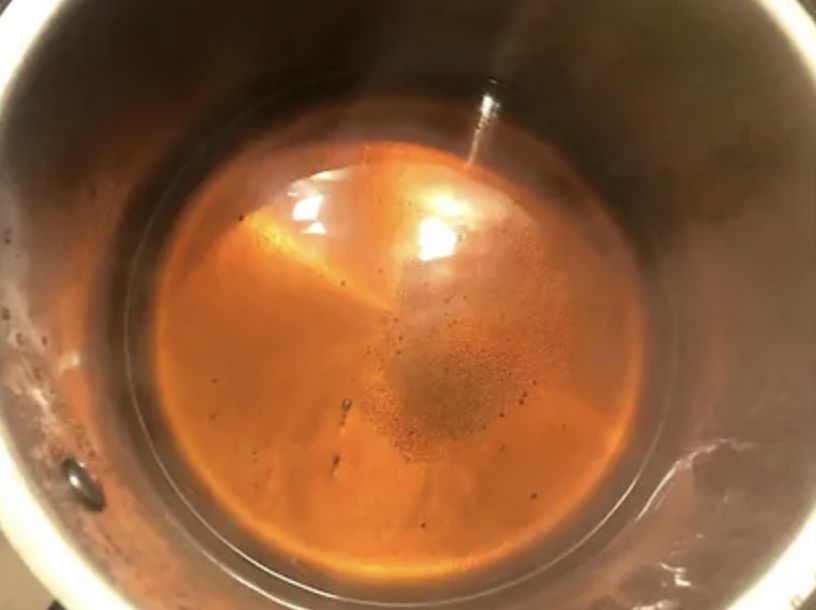 3. Now onto the tofu, for this dish I used medium firm tofu as it holds its shape far better during frying, however you could use silken tofu although its much more delicate to work with. Chop the tofu into around 5 cm cubes (you want largish cubes), next wrap the tofu in kitchen paper to remove some of the water content. Take care how long you keep the tofu in kitchen paper as you still want to reserve a little moisture in the tofu which will prevent it from being dry when cooked. Around 10 minutes covered in a paper towel should be cool.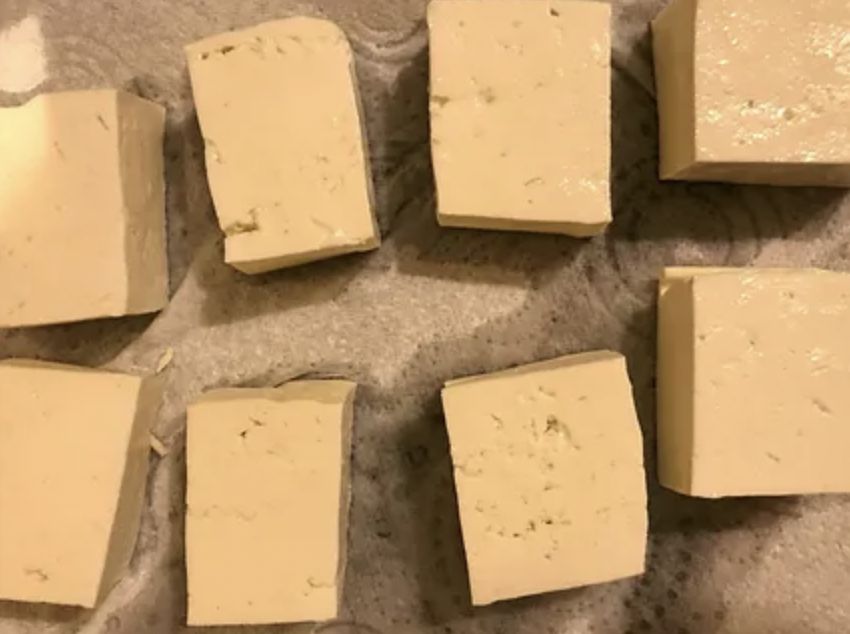 4. While we're waiting for the tofu we can prepare the lotus crisps, peel the lotus root then slice as thin as you possibly can. In a pan add around 200 ml of cooking oil then bring the temperature up to 180 degrees centigrade, next add the sliced lotus root and fry until golden brown. Remove from the pan and drain on a paper towel, season the crisps with a pinch of salt and curry powdr. Keep the oil as we can use this for the tofu.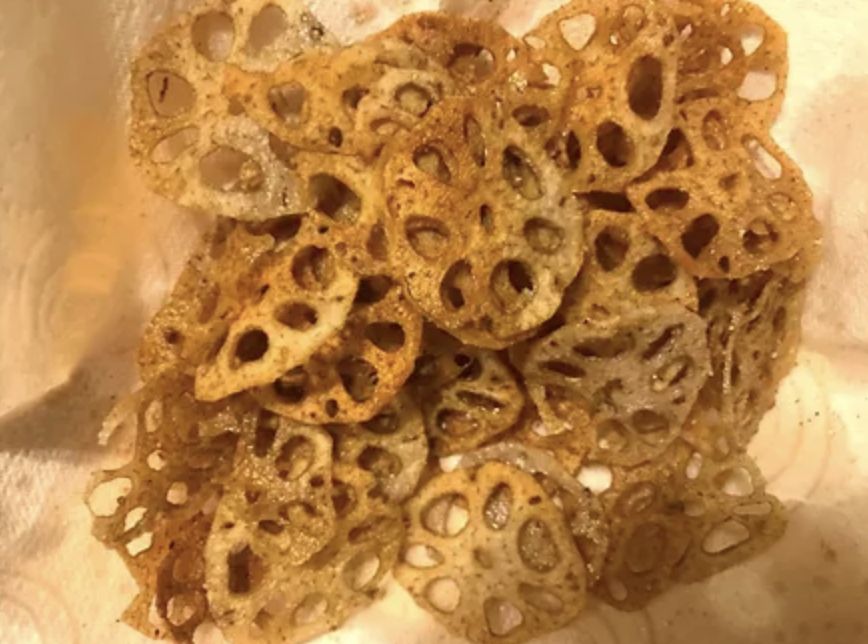 5. Now to cook the tofu, for the dredge I used potato starch as makes a light and crispy coating on the tofu. Add the tofu pieces to the cpotato starch and evenly coat. Next place a sauce pan with a generous amount of oil onto a medium heat. When the oil becomes hot, add the tofu then fry for approximately 2 minutes eon each side. When the tofu becomes nice and crispy carefully remove from the pan then place onto kitchen paper to drain. Season lightly then all that's left is to serve.
6. To serve, add the fried tofu into bowls then add a ladle of agedashi stock around the side. Sprinkle over the lotus crisps and add finely sliced spring onion and a few specks of bonito flakes over the top. I hope you like the recipe and enjoy this healthy umami bowl of a dish
To make this recipe vegan simply remove the bonito flakes from the topping and as for the dashi, instead of using bonito flakes you could use dried shiitake mushrooms. I guess if you wanted to try this dish using fish instead of tofu then you could use a white fish such as cod or even sea bass. I think fish would really compliment the agedashi broth and would completely lift the dish. If you cannot get hold of lotus root then potato would also work just as well for the crisps. If you want to add more substance to this dish then you could also eat with a bowl of steamed japanese rice and pickles. Have fun and peace as always!
pinch curry powder (optional)
shichimi pepper (optional)